Trendy Easter Projects With Adhesive Vinyl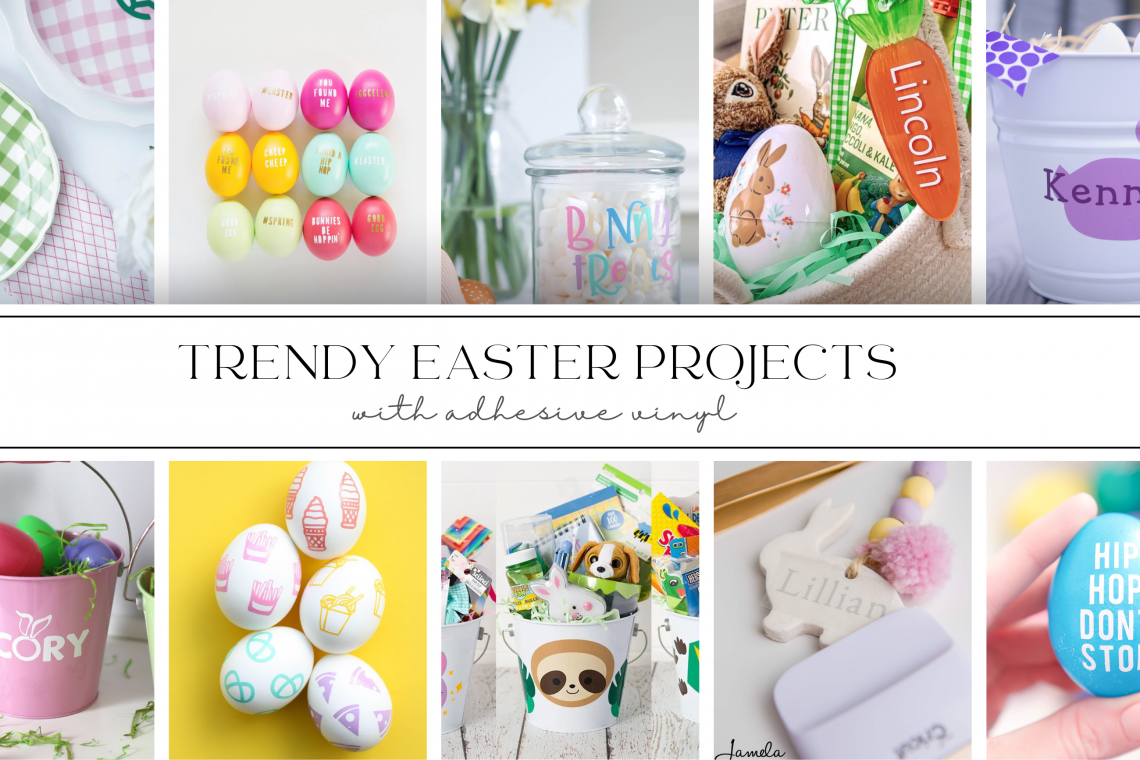 Whether you're brand new to the world of adhesive vinyl or a long time crafter, it can be difficult to come up with fresh ideas with every new season or holiday. Since Easter is coming up soon, today I'm rounding up some of the cutest and trendiest Easter crafts you can create with adhesive vinyl and your cutting machine.
DIY Easter Baskets
I love a classic wicker Easter basket as much as the next gal but in order to keep them in good shape and preserve them for future generations, I only use them for Easter morning and not so much for tossing around the yard while egg hunting. That's where these DIY inexpensive pails come in handy. Grab a roll of adhesive vinyl and let's get inspired!
DIY Easter Basket Tags
If you love using wicker baskets but still want a little personalization, basket tags are the perfect solution. Here are three fun personalized tag ideas with adhesive vinyl:
I love how Jamela created these tags from scratch, so talented!

Jaime from The Denver Housewife turned plain wooden eggs into the sweetest personalized tags using cardstock and vinyl.

This acrylic carrot tag from Three Daughters Home is so beautiful and you only need a few supplies to create your own.
DIY Easter Eggs
What better way to fill those baskets you just made than with some DIY eggs? Adhesive vinyl applies surprisingly well to both real and plastic Easter eggs. Check out these fun ideas:
DIY Easter Tableware
These monogrammed dessert plates will look so festive on your Easter table.

This treat jar is an easy way to add some Easter fun to your kitchen!

I hope this list helped spark some fresh ideas and creativity for your Easter projects using adhesive vinyl. If you need help deciding what type of vinyl to use you can check out my Beginners Guide to Adhesive Vinyl. As always, happy crafting!