Latest From The Blog
Did you know you can upload your own pattern to Design Space?! Game.changer. There are so many fun projects you can create with this ...
It is super duper easy to DIY your own doormats, guys! I will never go back to buying pre-made ones that I semi-like. Here's what ...
I just love Mother's Day! It's the one day out of the year where the whole family scrambles to make Mom feel like she's the ...
I know, I know. I am definitely in the minority here. I just DO NOT LIKE heat transfer vinyl. I have tried all brands, all types ...
Welcome to Kayla Makes! Today's post is a peek inside my crafty space. My craft room is easily my favorite room in the house. ...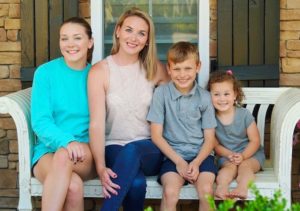 Welcome to Kayla Makes! I'm Kayla, lover of all things crafty and colorful! Happy Mommy to 3 busy bees. Coffee addict & donut fiend. Travel obsessed. Wannabe foodie. Lover of all seasons.