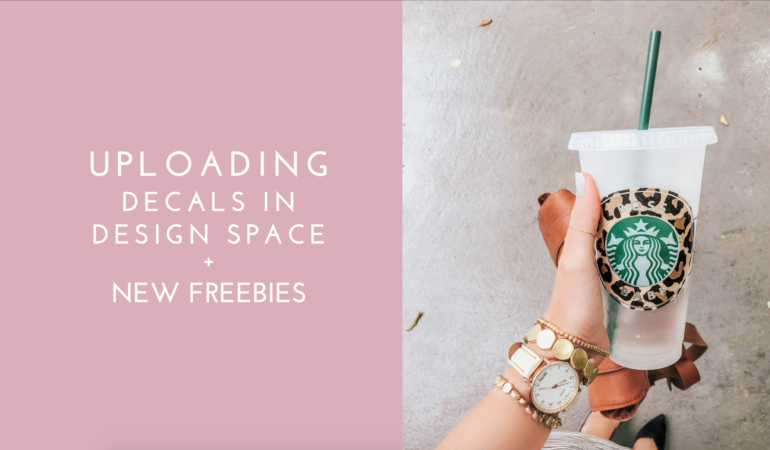 Hi, friends! Just popping on to let you know about all the fun new freebies that I've been adding to the site lately. Out of all of them I think the boss babe and vacay vibes are my two favorites!
The leopard print vinyl can be found here at Expressions Vinyl and it IS washable. I definitely wouldn't stick it in the dishwasher but hand washing will not cause the print to wash off.
Cute, right?!
Also, when you go to make these don't forget to use my decal size guide to make sure they...