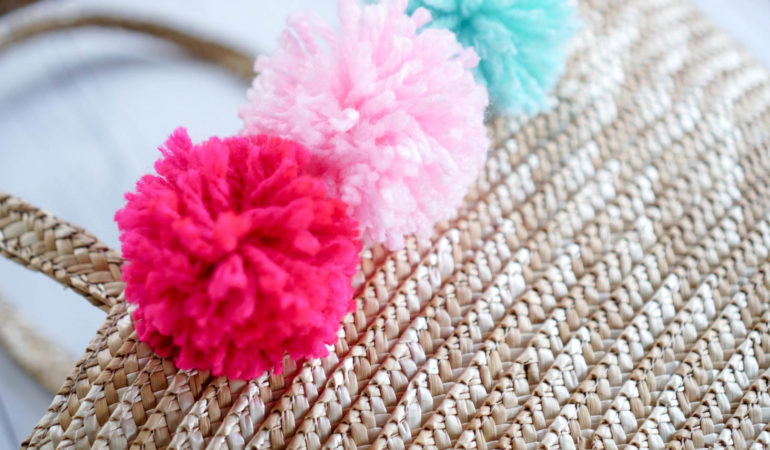 I've been eyeing the oh so cute pom totes for a while now. They are fun and functional! They can also come with a hefty price tag. Most will cost you between $70 and $200. Say whaaa? This girl is not about to drop a couple of benjis on a straw tote bag with a few pom-poms glued on!
So, I set off to Michael's to see just how cheap it would be to DIY it instead.
Supplies: Straw Bag (on sale for $5.99) Super Saver Yarn ($3.50 x 3 colors) Clover Pom Pom Maker (...