Memory Journaling Guide: Getting Started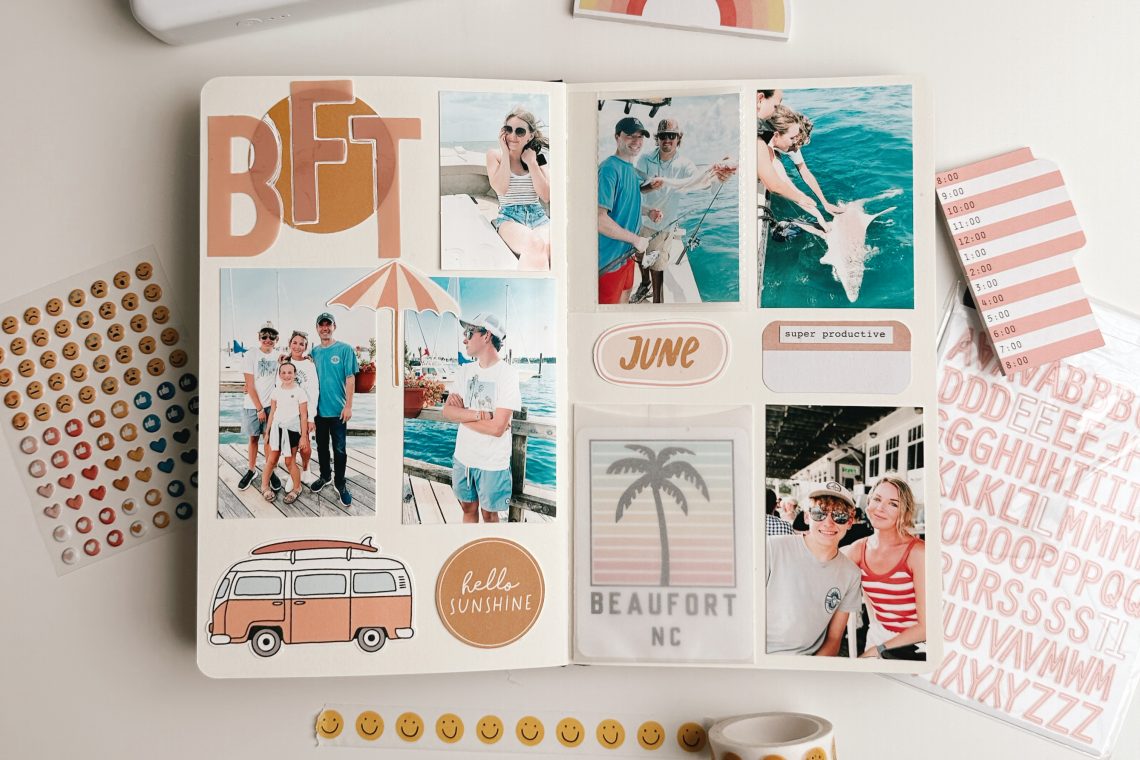 It's no secret that memory journaling has quickly become my new favorite creative outlet. If you've spent some time on my Instagram stories, you know it's all I talk about. Photographs and memories have always been important to me. In this day and age, where everything is going digital, I feel it's even more crucial to preserve those priceless moments. In this memory journaling guide, I'll explain what memory journaling is and tell you everything you need to create your own journal.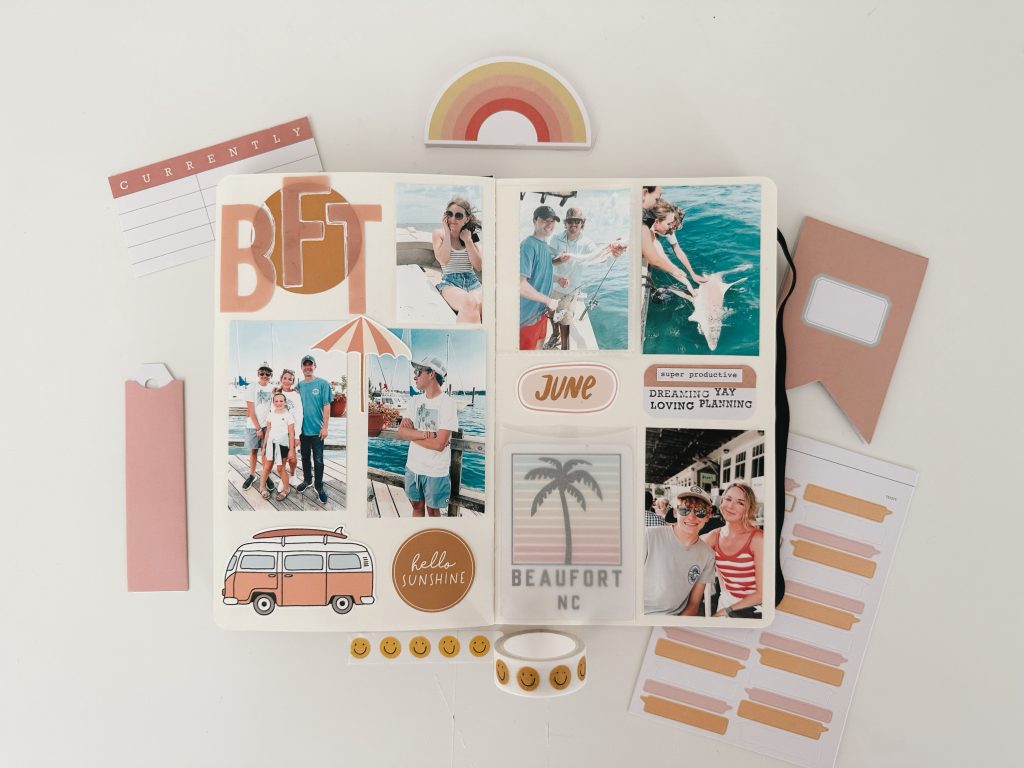 What is Memory Journaling?
Memory journaling is a creative practice that involves preserving events, trips, or special days on paper. It allows you the freedom to choose the balance between journaling and visual elements like photos and mementos. Discover how memory journaling can become your personal creative freedom.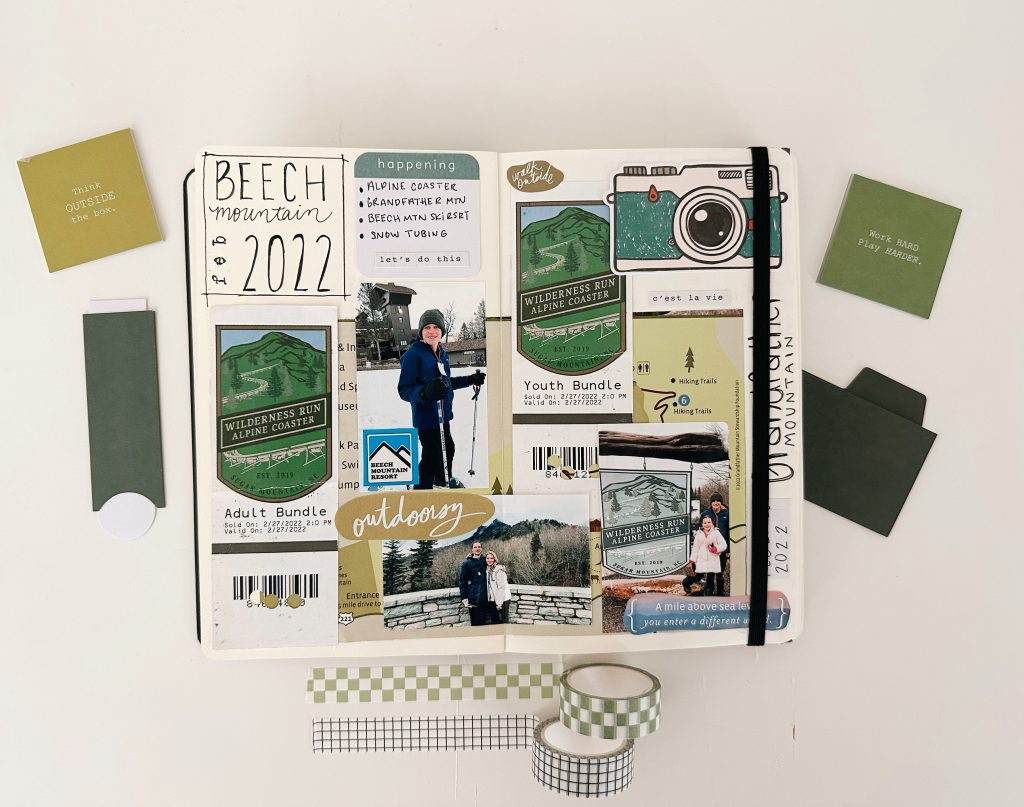 Getting Started:
If the idea of starting a memory journal feels overwhelming because of the need to buy new supplies, worry not! You actually don't need much to get started. In this section, I'll guide you through the basic supplies required to begin your memory journaling journey. From affordable blank journals to photo-safe adhesives and journaling pens that don't bleed, I'll recommend my favorite options.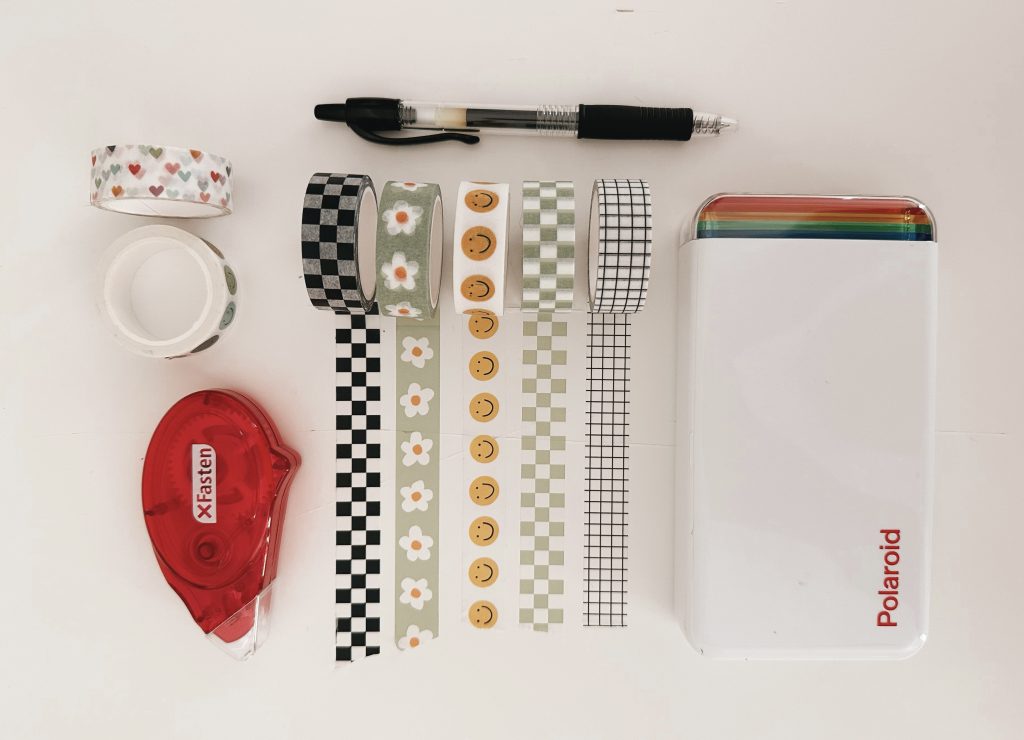 Basic Supplies:
Blank Journal- These blank 5×8 journals from amazon are less than $10 and are the perfect size for memory journaling.
Adhesive Roller– If you're including photos in your journal, be sure to choose a photo safe adhesive.
Journaling Pens- You'll need a pen that doesn't bleed for journaling on your pages. There are tons of options but these are my favorite.
Washi Tape (optional but fun!)- I add washi tape to the edges of my journal pages, not only for decoration but also for stability.
Photos and Ephemera- Save those ticket stubs, maps, parking passes etc. These are the things that make memory journaling special!
In a world dominated by digital experiences, memory journaling is an enjoyable way to preserve and cherish our most treasured moments. With just a few basic supplies and a sprinkle of creativity, you can begin your journey of capturing memories.