Cute and Simple Non-Candy Valentine Cards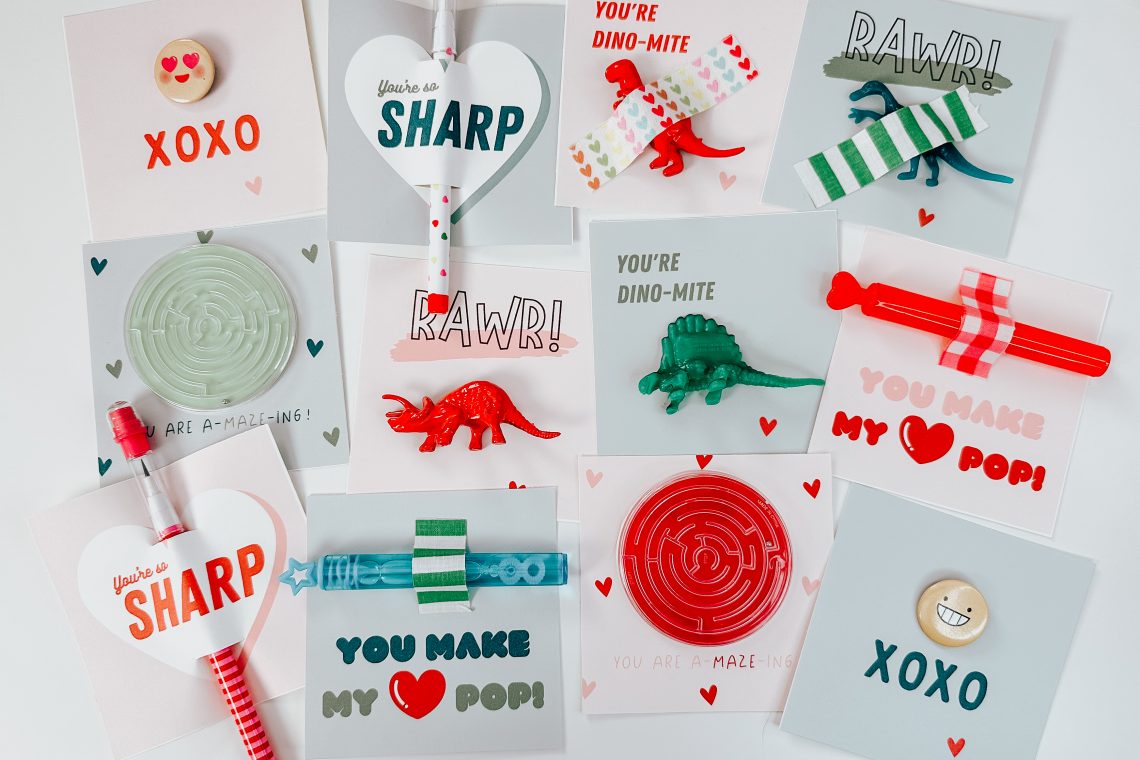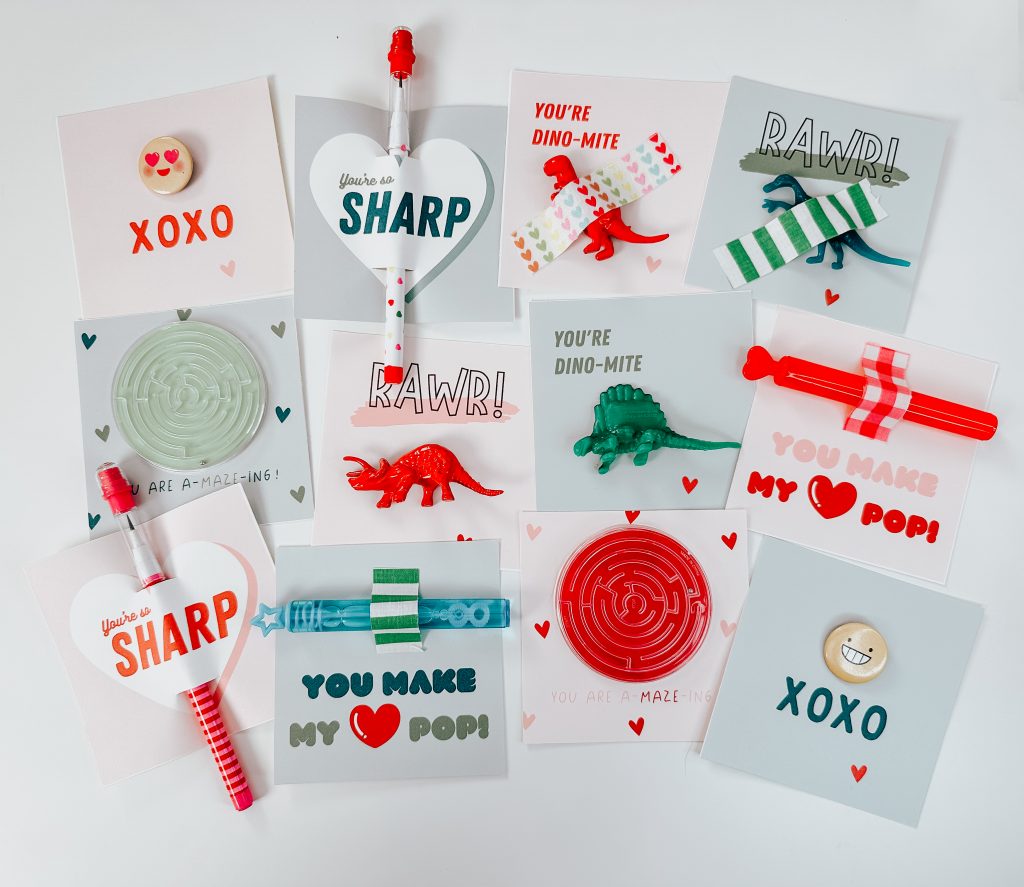 One of my favorite days when I was in school was Valentine's Day. I can remember creating  a little mailbox out of  a shoebox in elementary school, then tying it to the back of my desk for my peers to drop their Valentine cards into. We weren't allowed to open them until we got home and it was like Christmas all over again!
Since I've been a mom I've found equally as much joy in creating Valentine's Day cards for my own kids to give out. We typically do candy/treat cards but this year I created a set of printable non-candy cards. From emoji buttons to puzzles and pencils, there's something for everyone.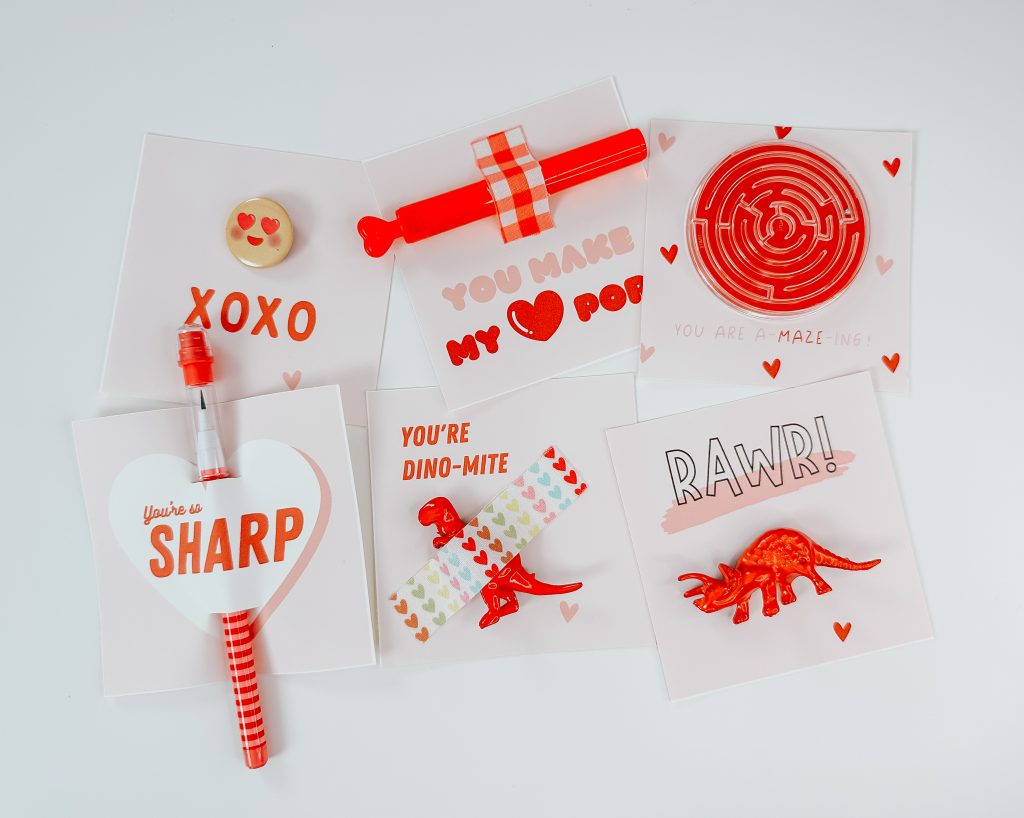 The cards come in two colorways, pink/red as shown above and green/blue as shown below.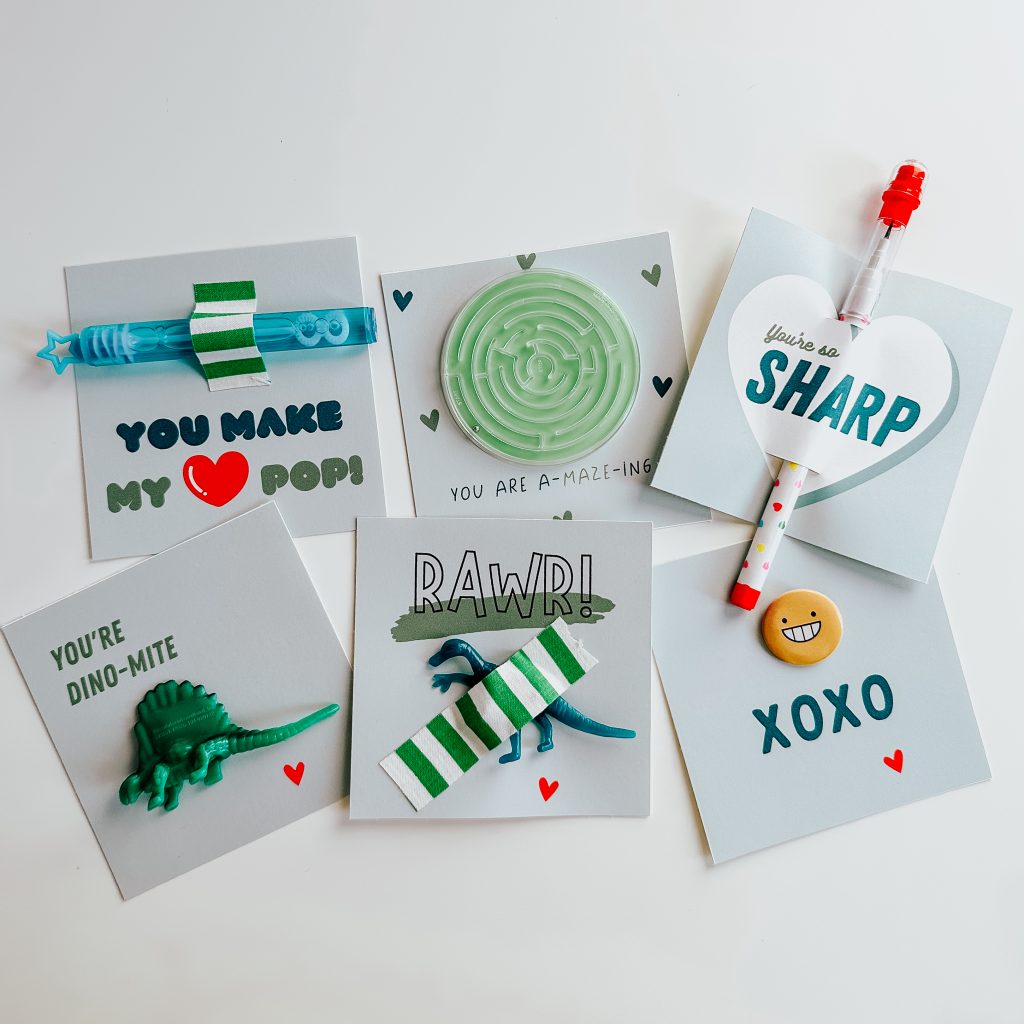 I found all of the small favors at Target and the Dollar Tree! Everything was less than $5 with most packages of items being $3 The one exclusion is the set of emoji buttons which you can find on amazon here.
FAQ's and Links:
What printer do you use? I have and LOVE the Canon Pixma Pro 100 but it's no longer sold. You can find the Canon Pixma Pro 200 here, but it's in a higher price range than most home printers. I have a full write up on printers here if you're in the market for a new one.
What paper do you print on? I use Astrobrights/Neenah Bright White Cardstock, it's a 65lb cardstock and works great for things like this.
Below are the links to the favors I used!
Happy crafting!