The Best Printers For Print Then Cut With Cricut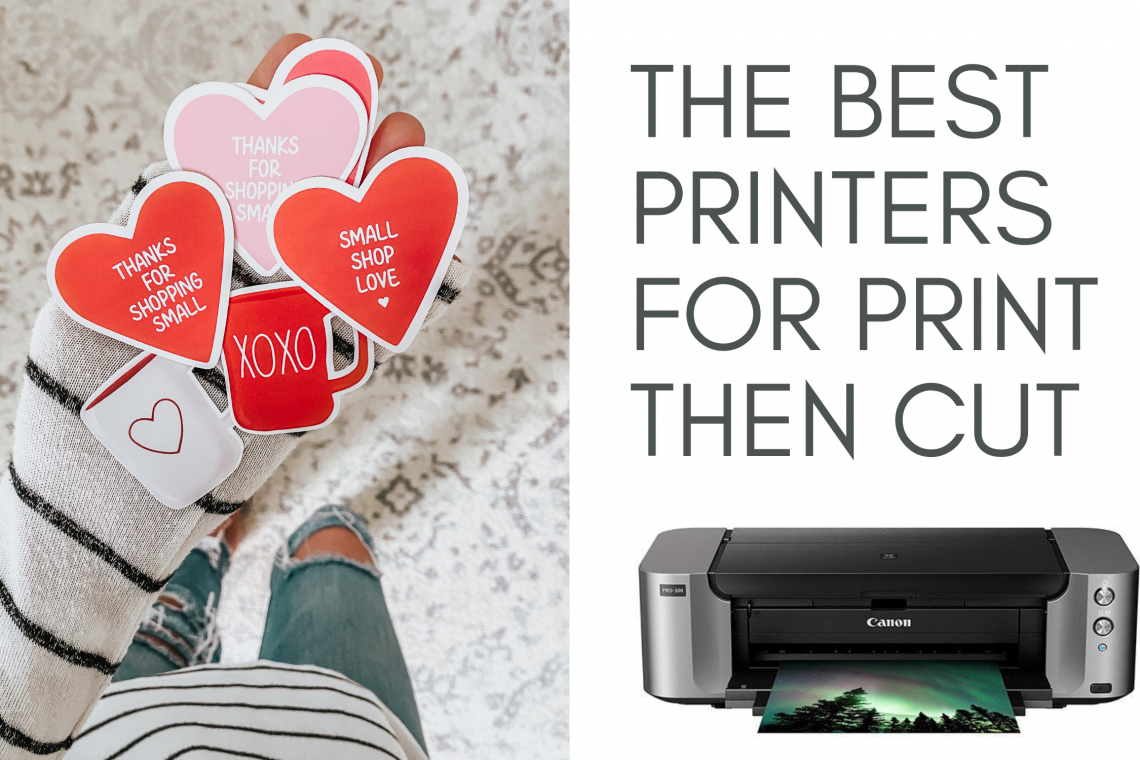 Printer shopping can be overwhelming. The price points can range anywhere from $100 to $1000+ dollars. Then, you have the option of either laser or inkjet and large or small format. It's a lot to decide. Today, I'm going to walk you through the ins and outs of the best printer options when it comes to Cricut's print then cut feature and your small business.
First, let's start with the most frequently asked question, laser or inkjet?
Laser vs. Inkjet

Without getting too technical, let's break down the pros and cons of both printer types.
Laser printers work by using a powdered ink and toner, they are pricier upfront but save you money in the long run because you don't have to buy expensive ink refills. They print at a much faster rate than inkjet and can output anywhere from 10-30 pages per minute. However, one of the downsides to laser printing is that a lot of the 'printable' vinyls on the market aren't compatible with laser printers.
Inkjet printers are more affordable upfront but the cost of replacing the ink can really add up. Since liquid ink is used for printing you're able to get crisper, cleaner images with an inkjet printer but the downside is the speed, it can take anywhere from 1-4 minutes to print colored pages.
Laser-
more expensive upfront
no pricey ink refills
fewer compatible media choices
faster and larger print volume
Inkjet-
more affordable upfront
expensive ink refills
more compatible media choices
slower, low volume prints
crisp, clean images
The printable vinyl compatibility is the main reason I chose to purchase an inkjet vs a laser printer. I want to be able to print on as many types of paper as I possibly can. Also, speed isn't really an issue for me since I'm not running a small business. If you're looking to print quickly and efficiently for your small shop, you may want to consider laser.
Small vs. Large Format
Now, let's talk size. Cricut's Design Space will only allow you to print and cut up to 6.25 inches wide by 9.75 inches tall. So, if you're only going to be using your printer for print then cut projects, small format is perfect for you. Most people (besides graphic designers, artists and photographers) will never need to print beyond 8.5 x 11 inches so paying for a large format printer is unnecessary.
The Best Small Format Inkjet Printers For Print Then Cut
Budget Friendly Option: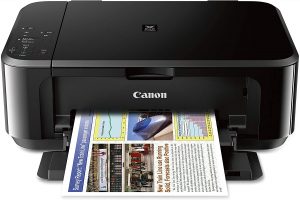 This Canon Pixma is the most affordable option of the three I found. It connects wirelessly to your computer, tablet or phone and prints full color images up to 8.5 x 11 inches. If you're creating print then cut projects for yourself or your family and friends, this is a great option at a lo price.
Great For Small Business: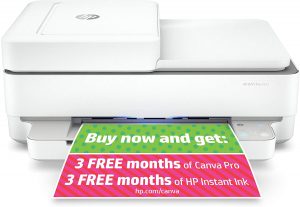 Similar to the Canon above the HP ENVY is a wireless, full color, inkjet printer and can print images up to 8.5 x 14. It costs slightly more than the Canon but is an all in one scanner and copier as well. If you're running a small business I think the added scanning and copying capabilities would be a great addition to have.
Most Bang For Your Buck (my personal pick):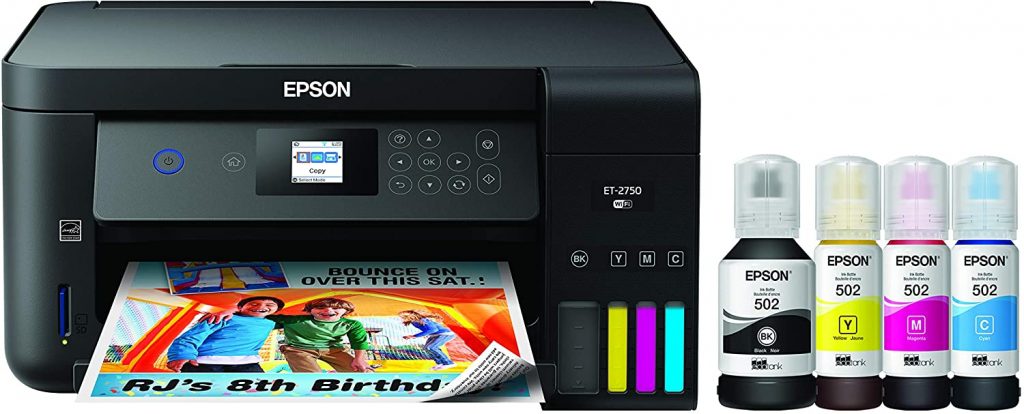 The Epson EcoTank printer is cartridge free and holds enough ink to print 5200 pages. It's wireless, full color and can print up to 8.5 x 14 inches. This makes it perfect for print then cut projects. It's a little pricier upfront than the two options above but you won't have to buy ink for up to two years. This would be my personal pick for a small format inkjet printer.
The Best Large Format Inkjet Printers For Print Then Cut
Best For Graphic Design/Small Business (this is what I have)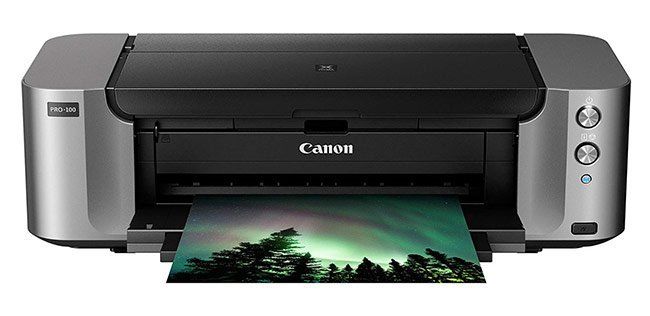 This is the exact printer I have and use every day for my projects. It's a large format printer so it's quite pricey but I wanted something I could print photos and large art prints on, as well as any small print then cut projects. This is definitely a business investment type of printer. The quality of the prints is top notch, so if you plan on printing and selling your art work (whether it's stickers/framed art/photographs) you'll want something that does a flawless job. It's wireless, which is great because you can print from anywhere in the house and it can print up to 19 inches!
Best For A Variety Of Print Materials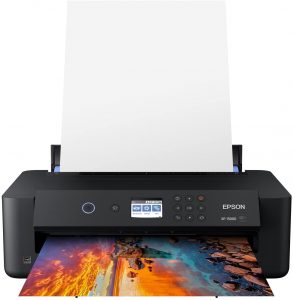 This wide format Epson printer is a good (yet expensive) option if you want the ability to print on thicker materials. It can handle heavy weight card stock easily which means sticker paper and printable vinyl will be a breeze. The cost of ink cartridges is also high, so that's something to factor in if you're comparing printer options.
Of course, there are several pricier options but for print then cut purposes I think the printers listed here are some of the best available. If you have a printer that you love that I didn't list, please share in the comments!
Happy crafting!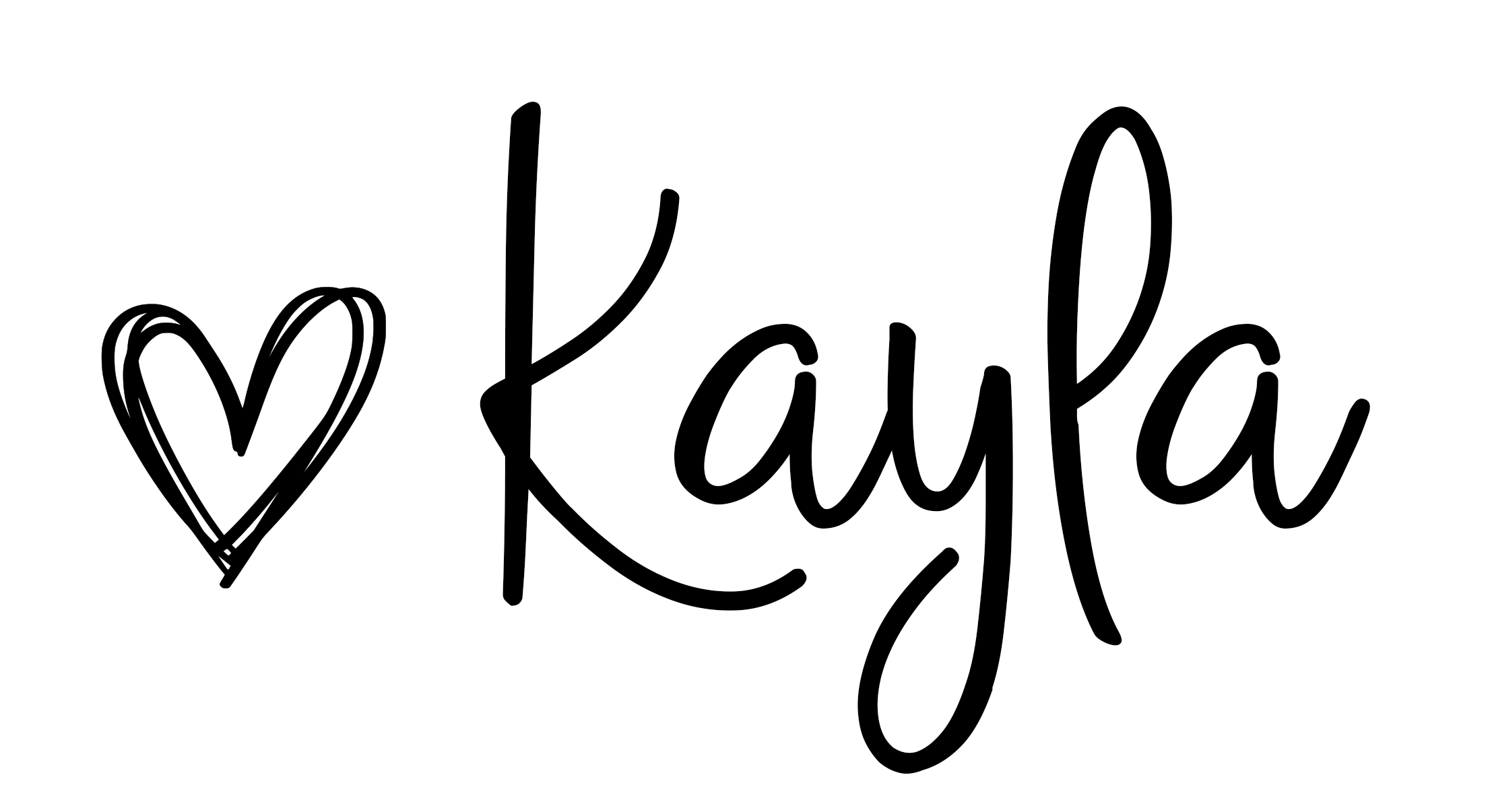 *this post contains affiliate links at no extra cost to you. 🙂