DIY Acrylic Christmas Ornament with Free Cut File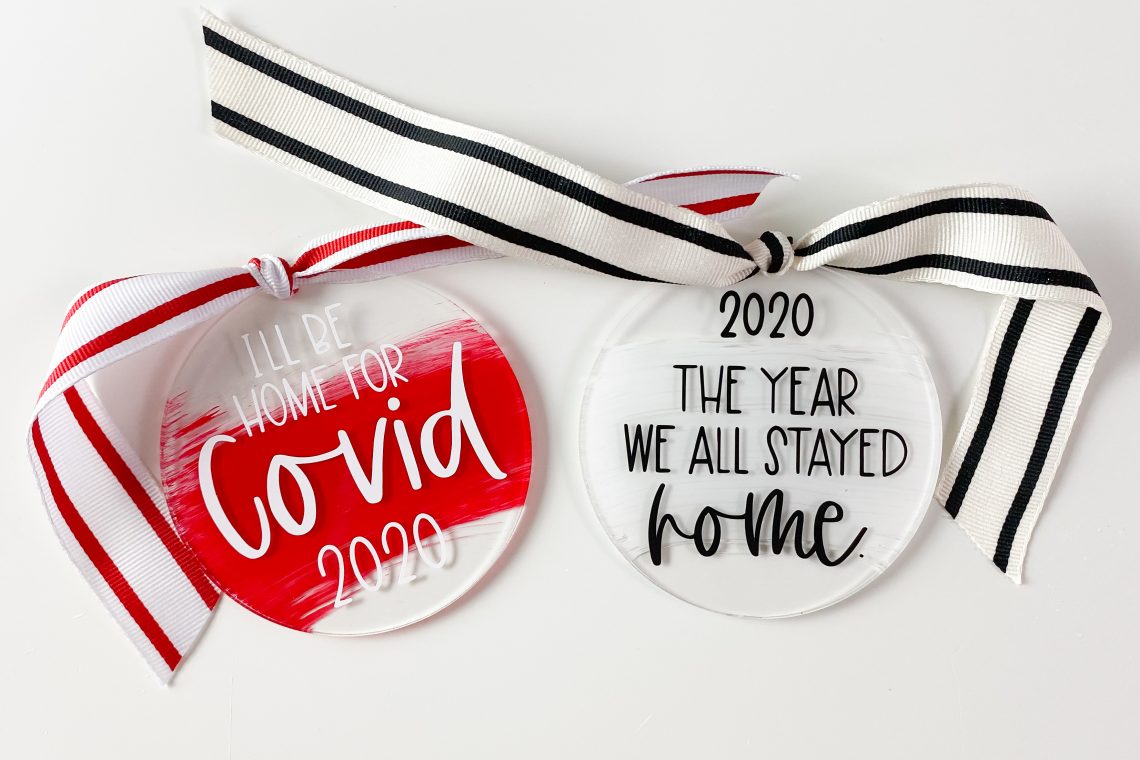 Hey, friends! I'm excited to share an easy DIY with you today, including a couple of free cut files. Acrylic ornaments are super trendy right now and the best thing about them is how affordable they are! This pack of 25 acrylic blanks is only $20 on amazon.
With the addition of a little adhesive vinyl you can quickly create so many different styles of ornaments!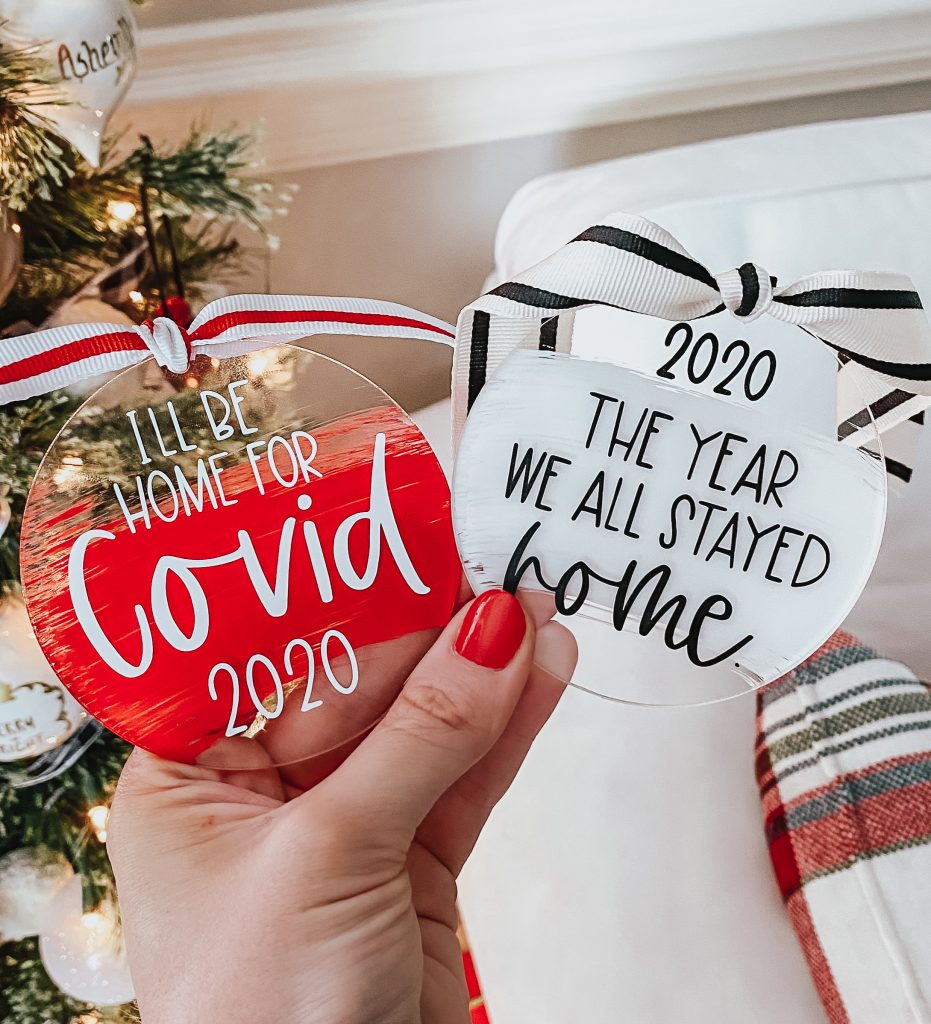 Difficulty: Easy
Supplies Needed:
Step One: Download and Upload Images
Download the free cut files here and upload them into Design Space. Be sure to save them as cut images and not print then cut images.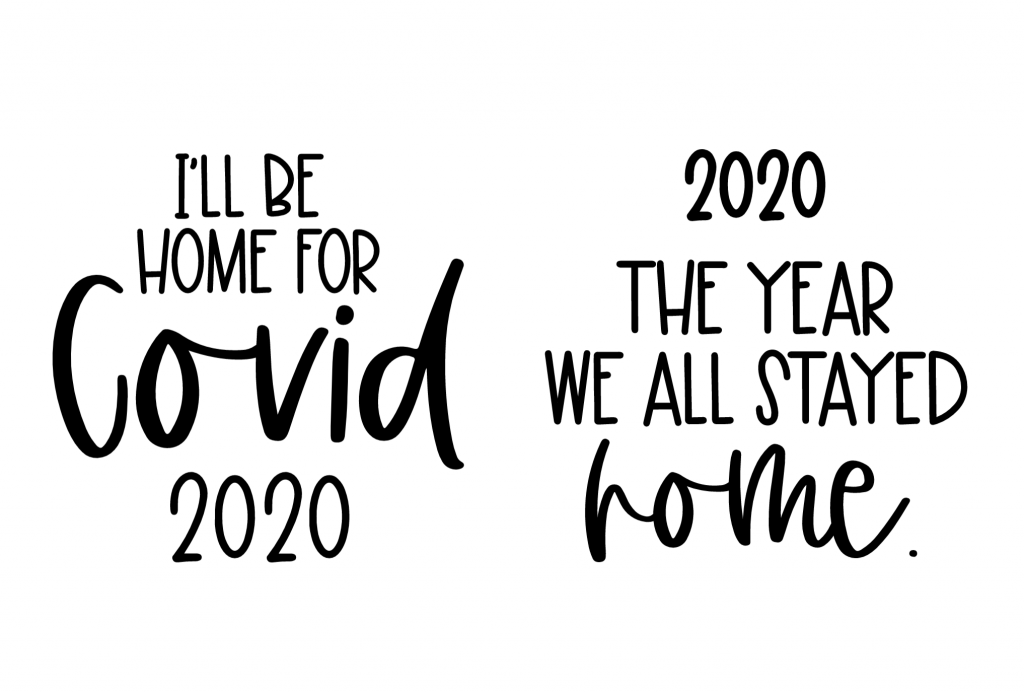 Step Two: Adjust Image Size and Cut Settings
Next, I like to create a circle on the canvas that is the same size as my acrylic blank. That way, I can get a good feel for how the design will look and easily resize it to fit.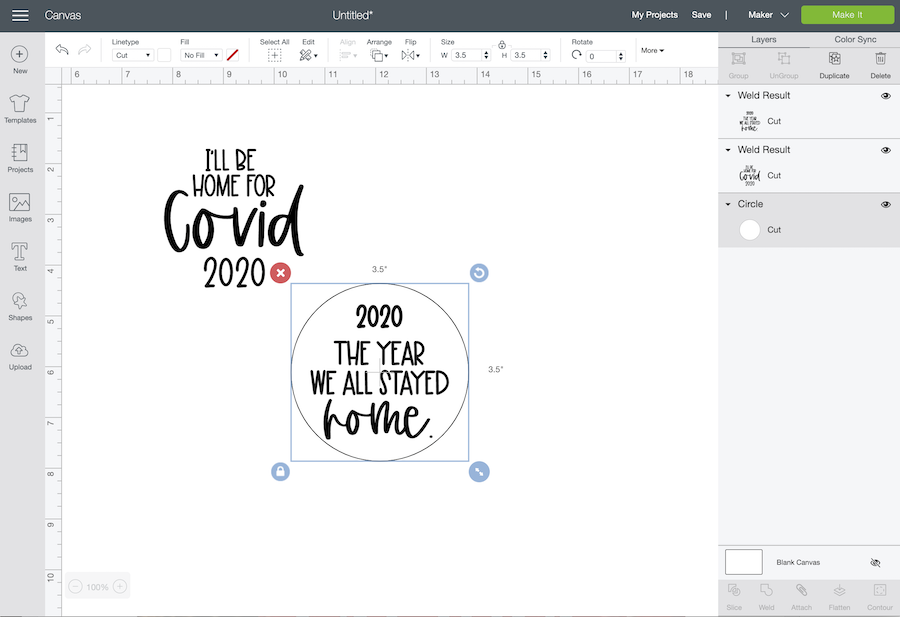 Step Three: Add Paint To Acrylic Ornaments
Using a dry paintbrush, add a paint stroke to the backside of the ornament and allow it to dry.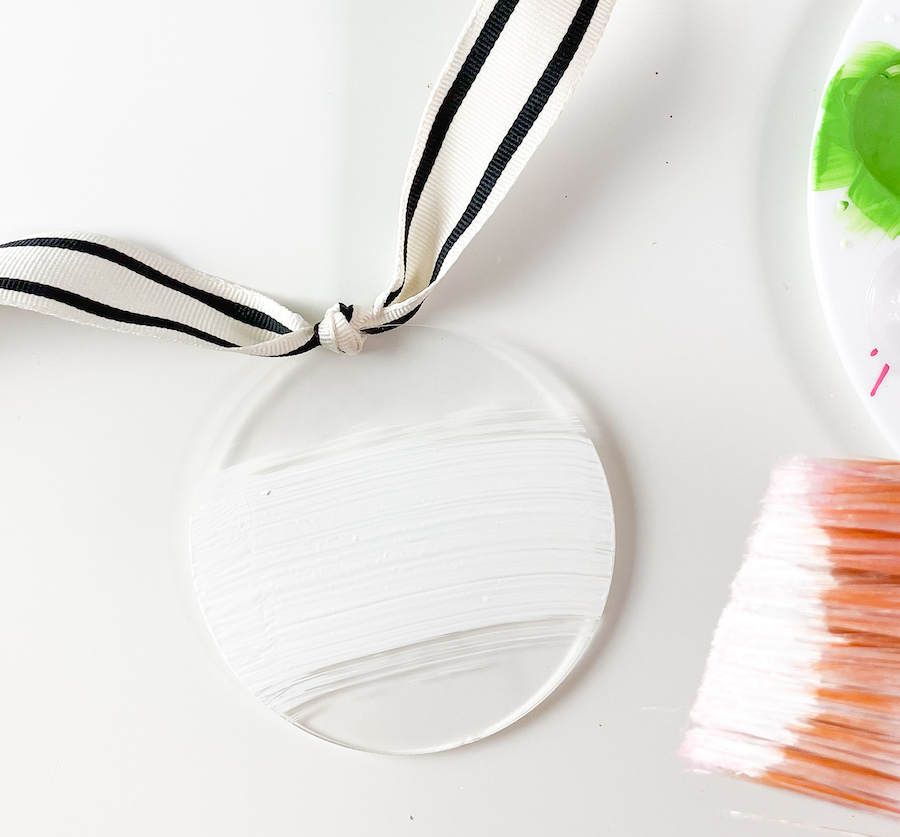 I love the messy brush stroke look!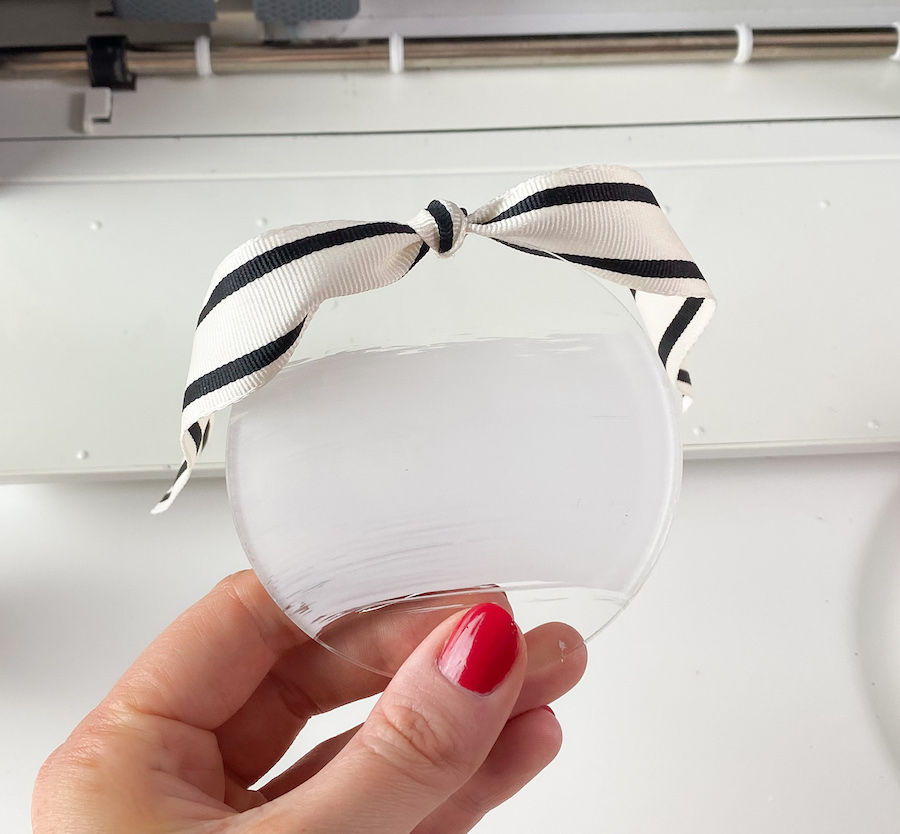 Step Four: Cut and Weed Adhesive Vinyl
Cut the images out of a permanent vinyl like oracal 651. Weed away the excess vinyl from around the design, then use a weeding tool to remove any smaller pieces.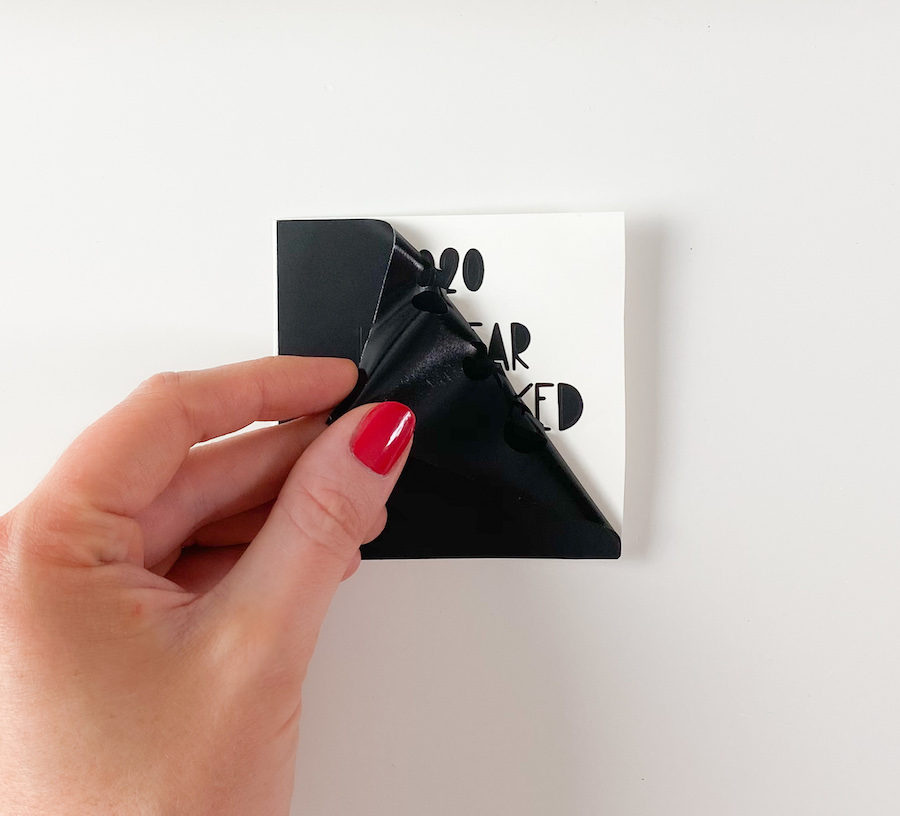 Step Five: Apply Transfer Tape and Transfer Decal
Apply a piece of transfer tape and burnish with a scraper tool.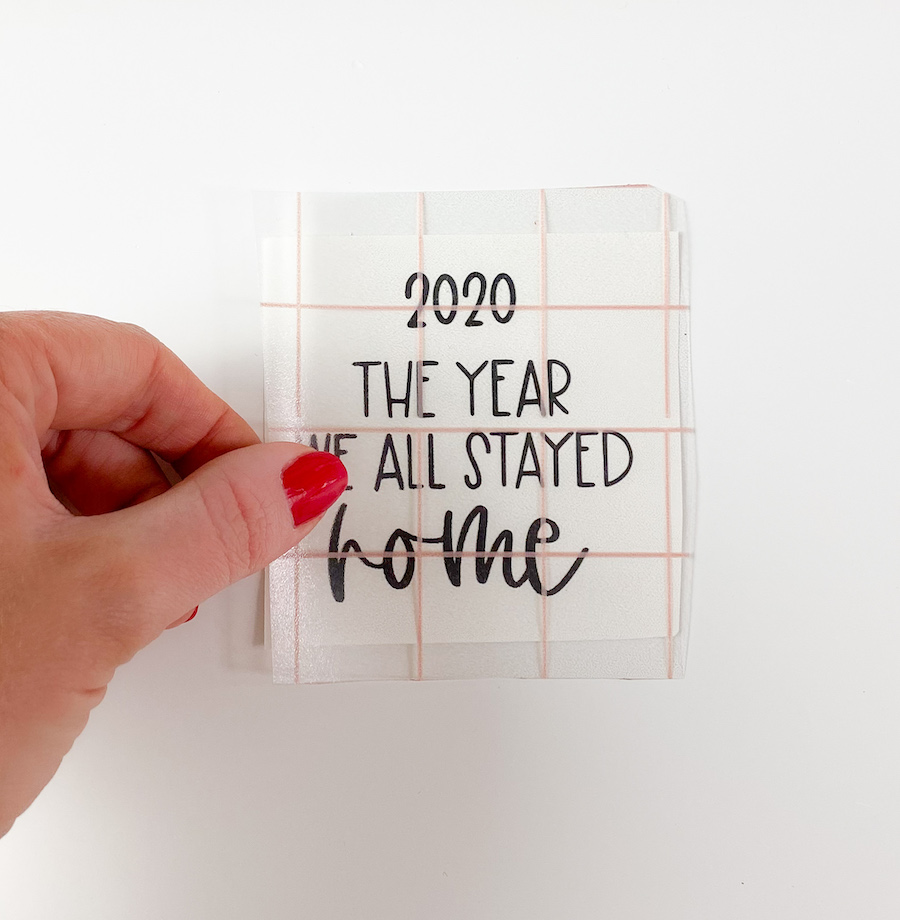 Center the decal on the acrylic ornament and apply firm pressure with your fingers or again with the scraper tool.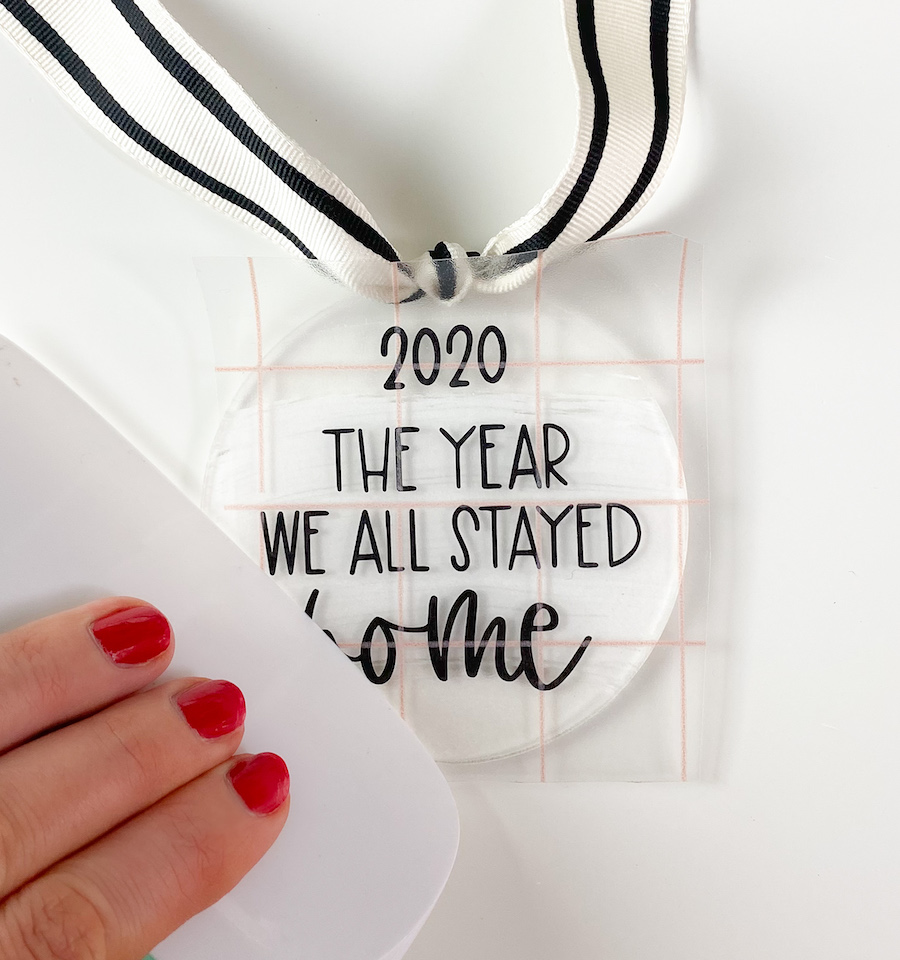 Remove the transfer tape and attach a hook!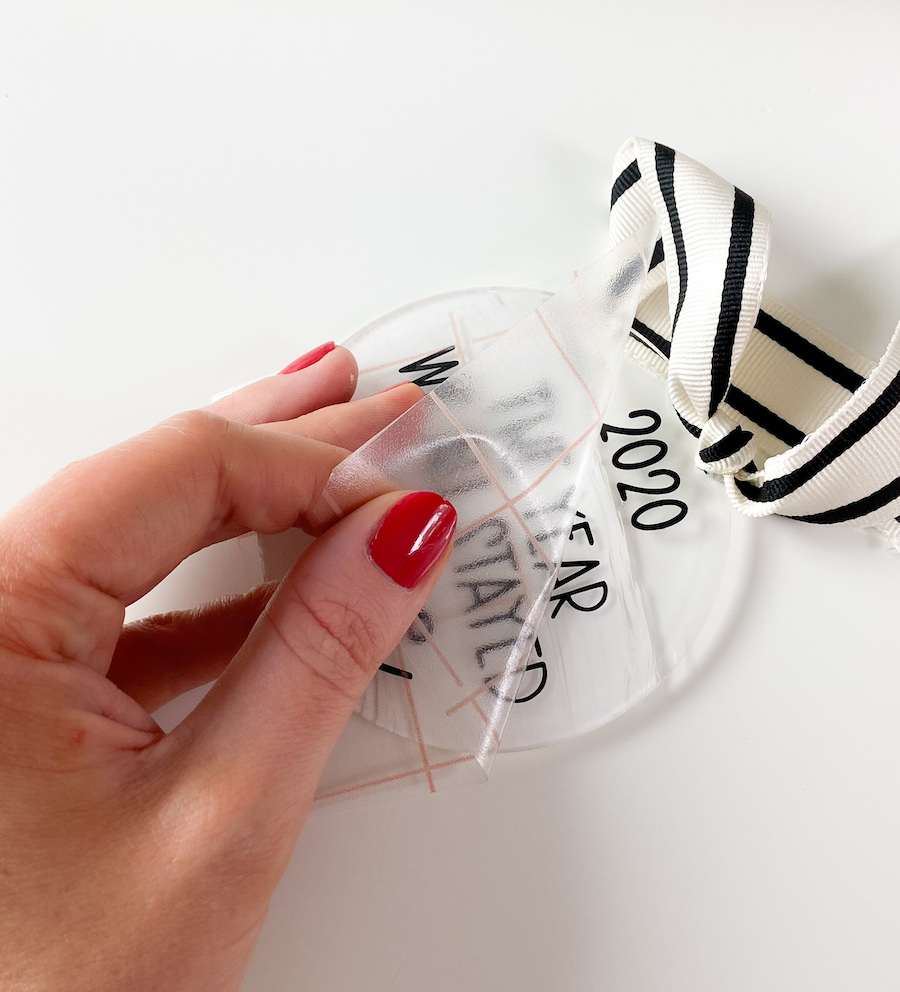 These are so fun and so easy to make. The acrylic blanks are so versatile, you can personalize them in so many ways!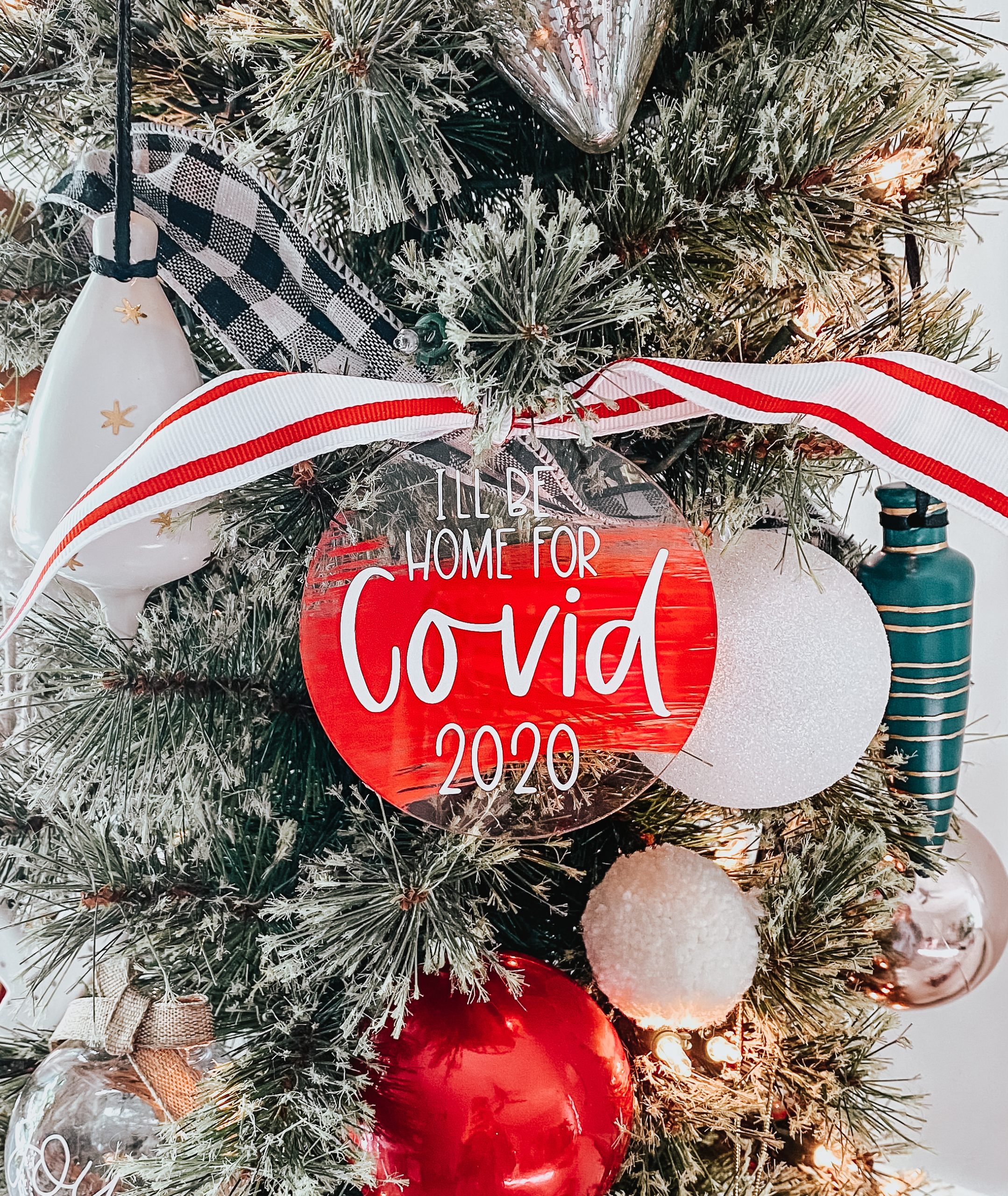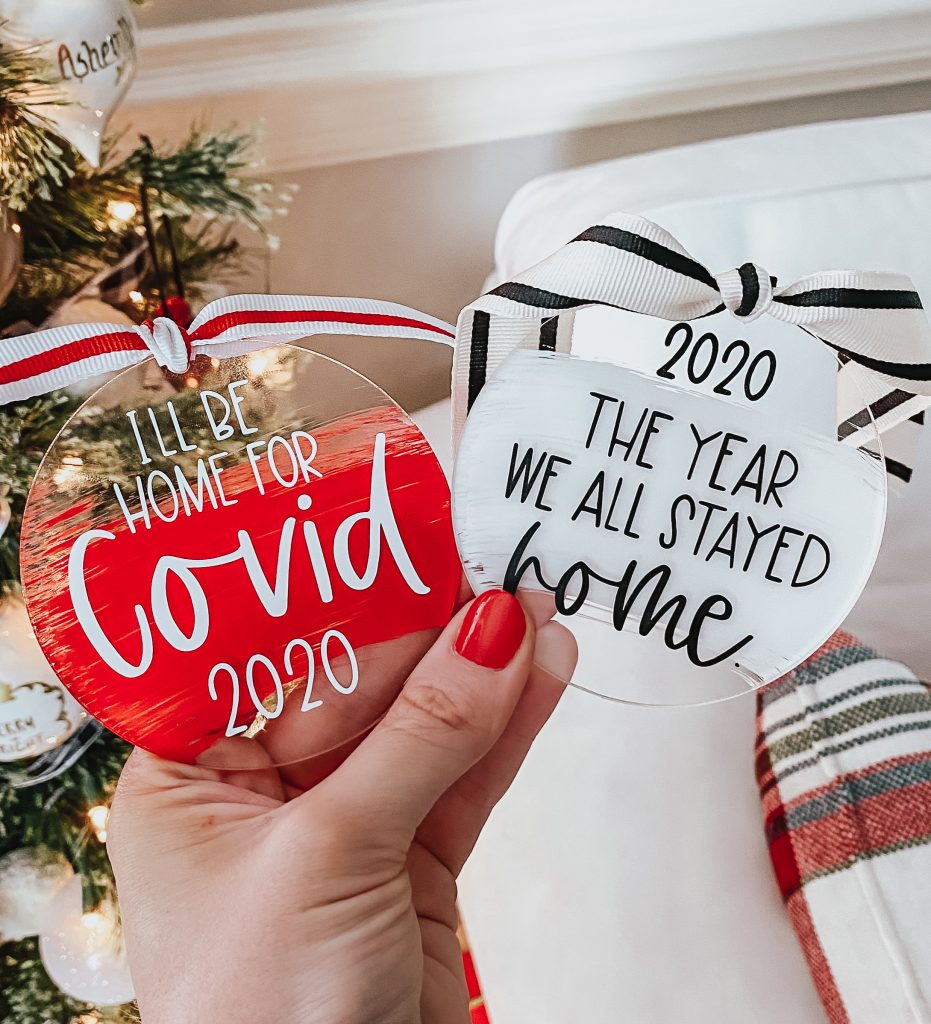 Be sure to check out the other 11 free holiday cut files below!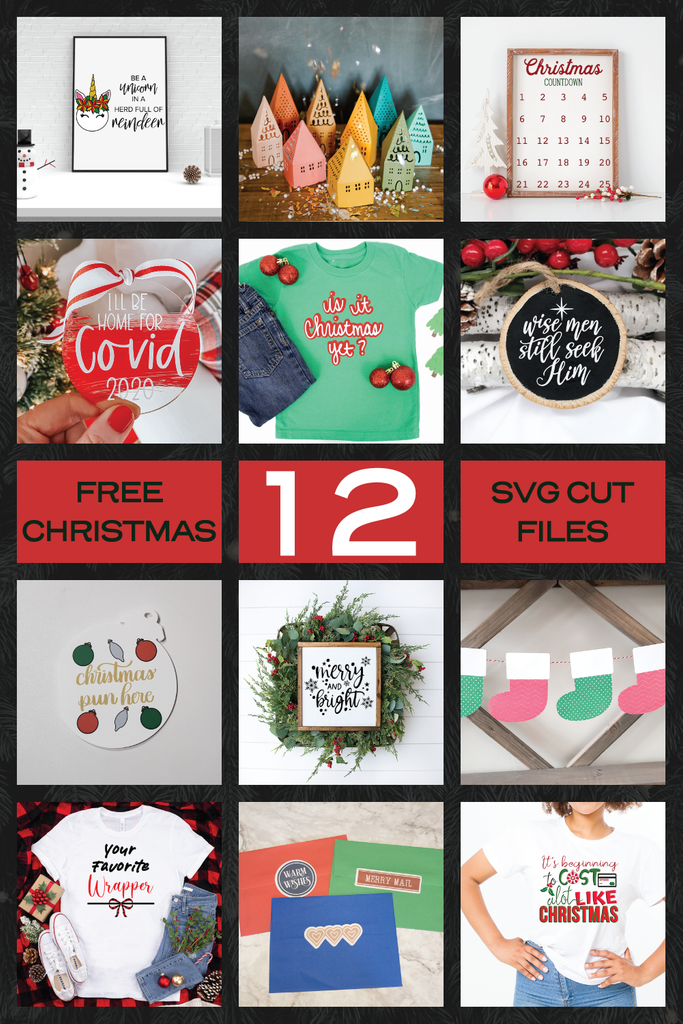 Christmas Pun Here Ornament Print & Cut Card
It's beginning to cost alot like Christmas