Print Then Cut FAQ's + Free Printable Downloads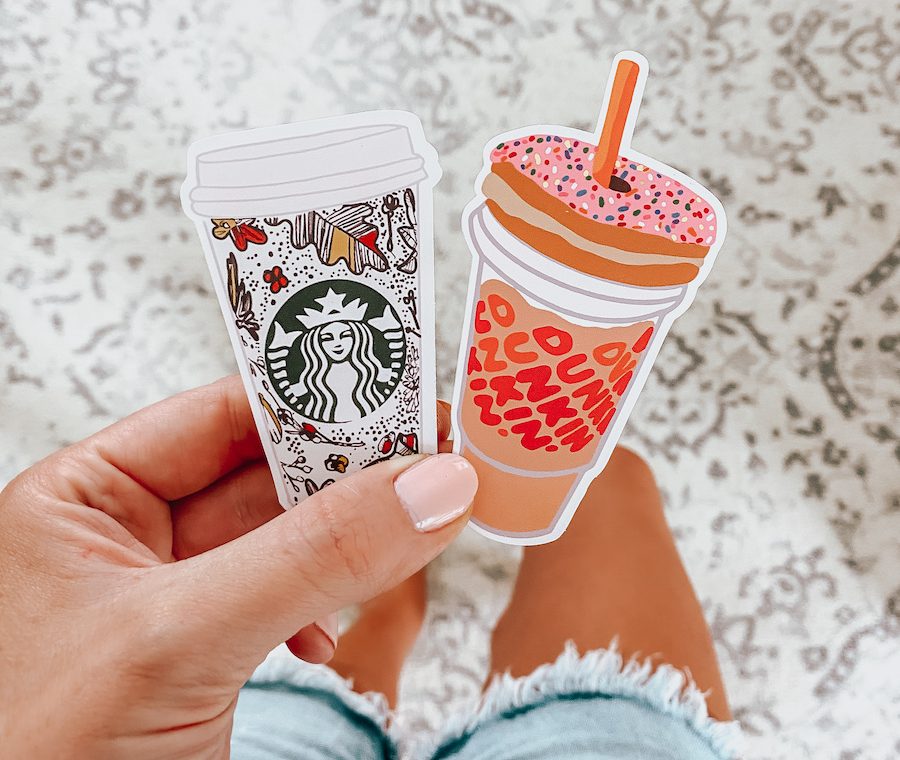 I am LOVING creating die cut stickers! The whole process from drawing to cutting has quickly become one of my favorite things to do. Each time I post print then cut projects on my instagram I get flooded with hundreds of messages asking the same 3-4 questions, so today I'm rounding up the FAQ's and answering them below!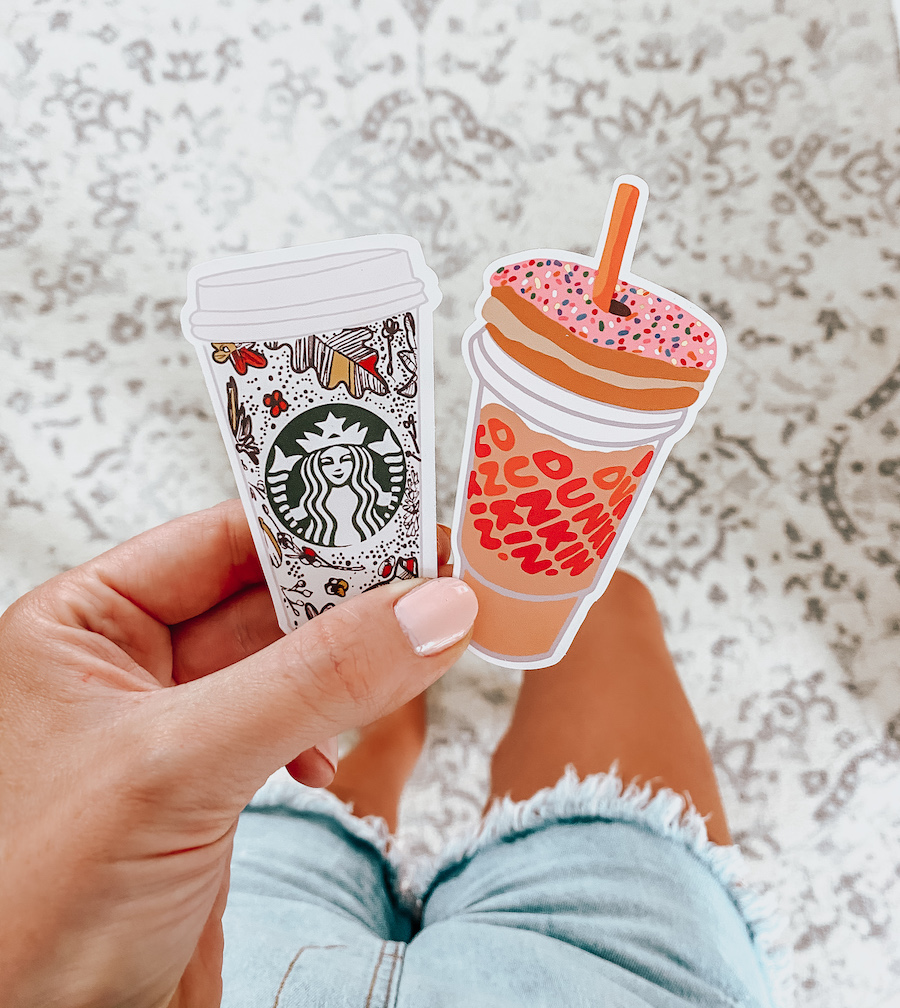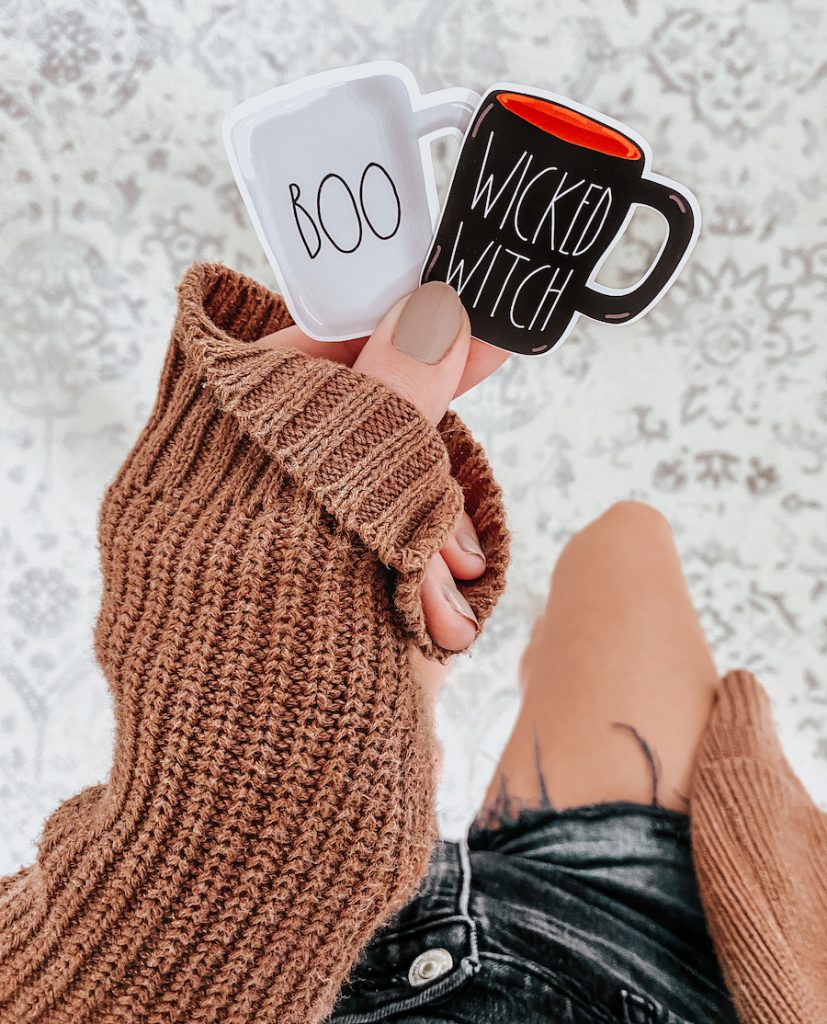 If you need full instructions on using print then cut in Design Space to create stickers, check out this blog post. If you just want the quick version, check out the most frequently asked questions below.
Print Then Cut FAQ's
What sticker paper do you use?
I use waterproof printable vinyl for my stickers. My personal favorite brand is this one from Amazon. It's a pack of 20 for around $23 which comes out to about $1.15 per sheet. Pricier than some brands but also much higher quality and much thicker at 15 mil. So, if you plan on selling die cut stickers in your business I would definitely recommend a higher quality brand like this one.
My second favorite brand is this one from Expressions Vinyl. Each 8.5×11 sheet is $1.99. It is VERY similar to the Inkpress Media brand linked above but quite a bit thinner at only 3 mil. Both brands are totally waterproof.
What printer do you use?
I use this Canon Pixma Pro 100. It's a large format photo printer that I've had for several years. The quality is top notch but such an expensive printer is not necessary to create well made stickers. I just use it because it's what I have.
This Canon Pixma 470 is much more affordable and will give you the same results!
*The trick to printing really great looking stickers is to adjust your print settings. I set mine to the highest quality and set the paper to photo paper.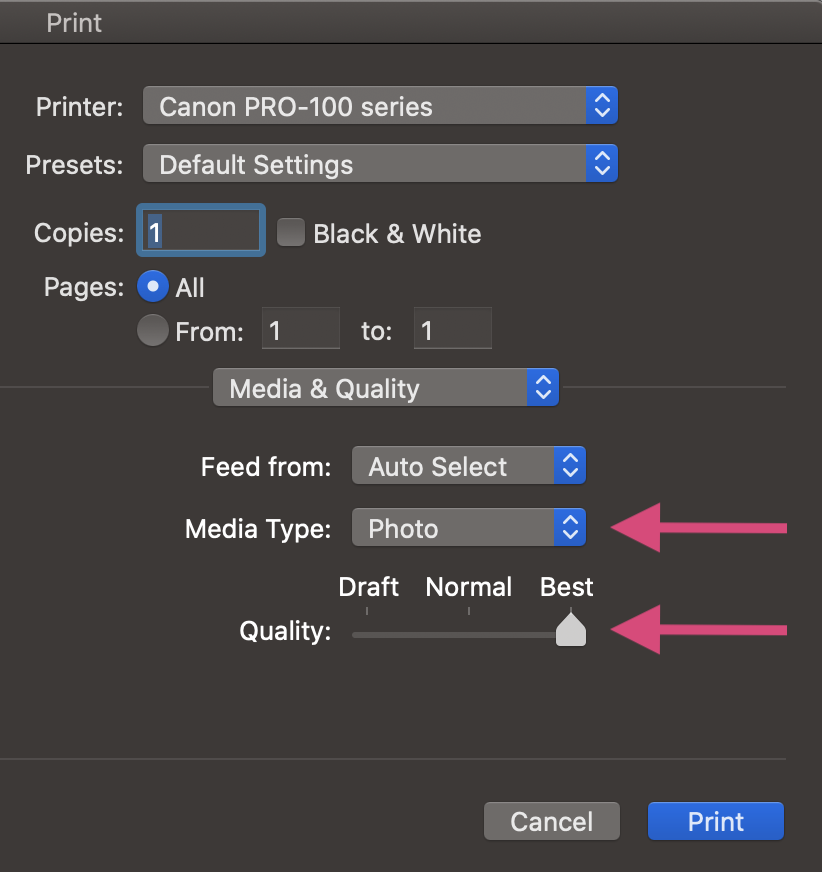 What are your cut settings?
This is the question I get asked the most! If you want the machine to cut all the way through the sticker paper and the backing, use the light chipboard setting in Design Space. This allows the machine to do a double pass over each line, resulting in die cut stickers. You can find it under the 'art board' tab in the cut settings window.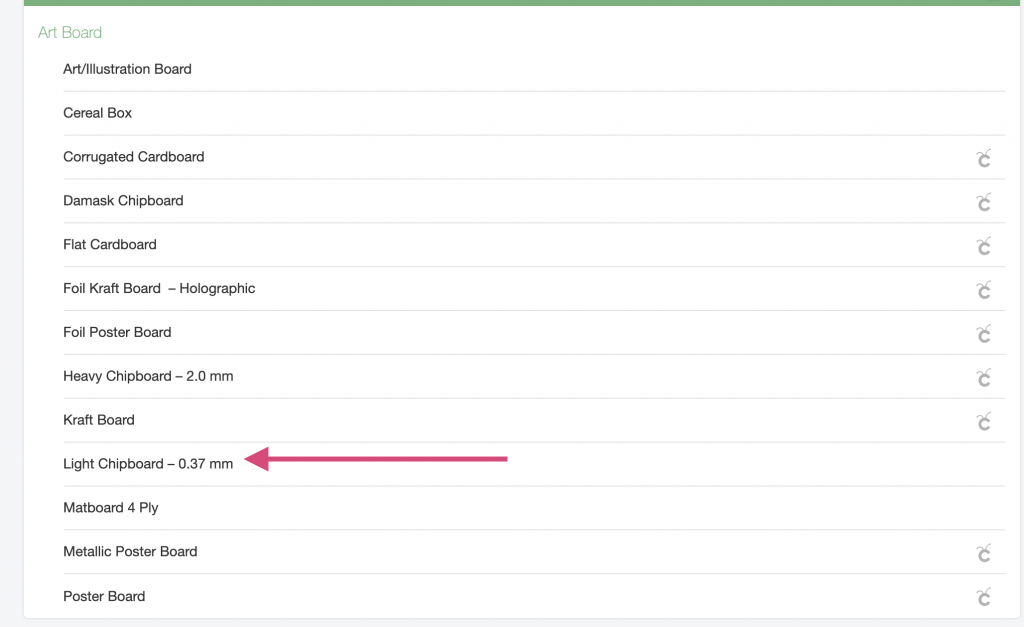 Do you seal your stickers?
I don't! Mainly because I make stickers just for me. If I sold stickers, I would apply a clear laminate overlay (like this one) on top of the printed vinyl before cutting. That way they are totally scratch-proof as well as waterproof. You would still use the light chipboard setting in order to cut through all 3 layers.
You can see this full process in my Instagram Highlight named "printable vinyl".
Click here to visit the free downloads page!
If you have a question that I didn't cover here, drop a comment below!
Happy Crafting!