Five Fun Ways To Use Iridescent Vinyl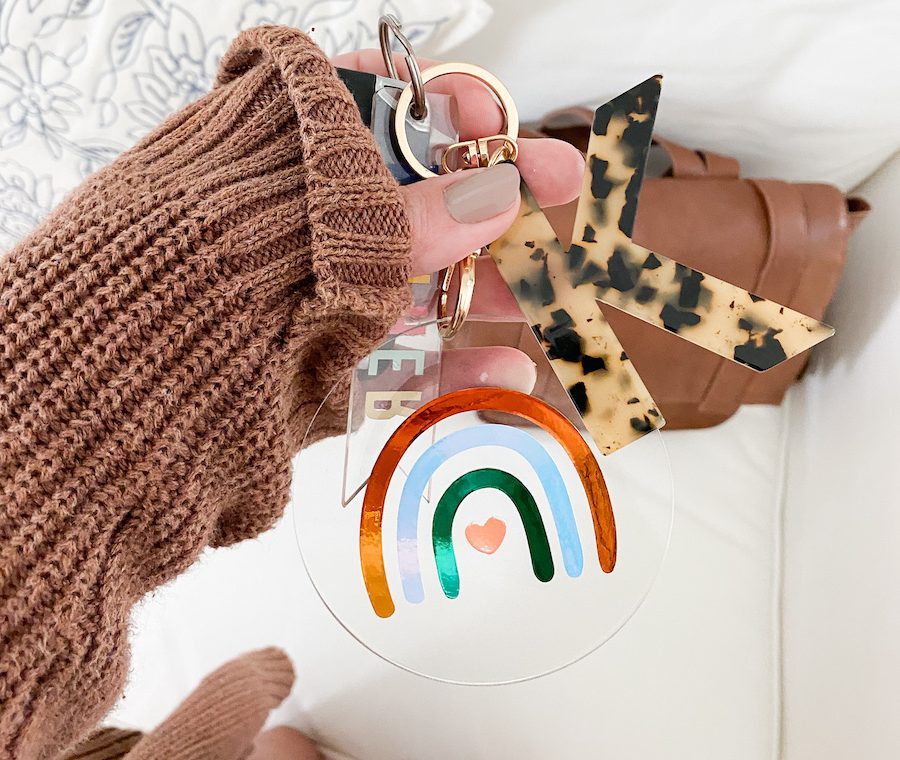 Iridescent Vinyl adds a unique style to your projects. It comes in 4 color options and appears to change colors depending on the lighting and angle. Below, I'm showing you 5 ways you can add this fun vinyl to your projects!
1. Glass Water Bottle
A great way to remind yourself to drink more water! I used the iridescent adhesive vinyl in the color pink for this easy project. The vinyl works great on glass and is waterproof as long as you hand wash.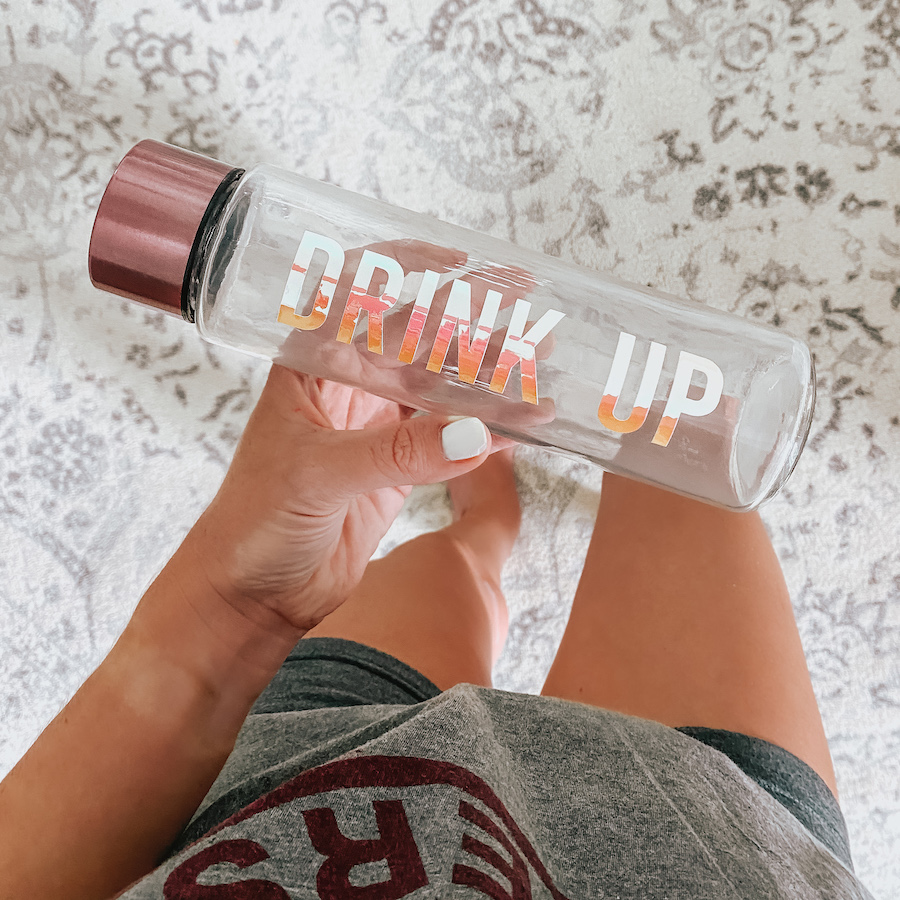 2. Leather Binder
Vinyl on leather? Yes! Iridescent vinyl is perfect for all of those home office or school personalization projects. It's permanent so you don't have to worry about it peeling. Works great on notebooks as well!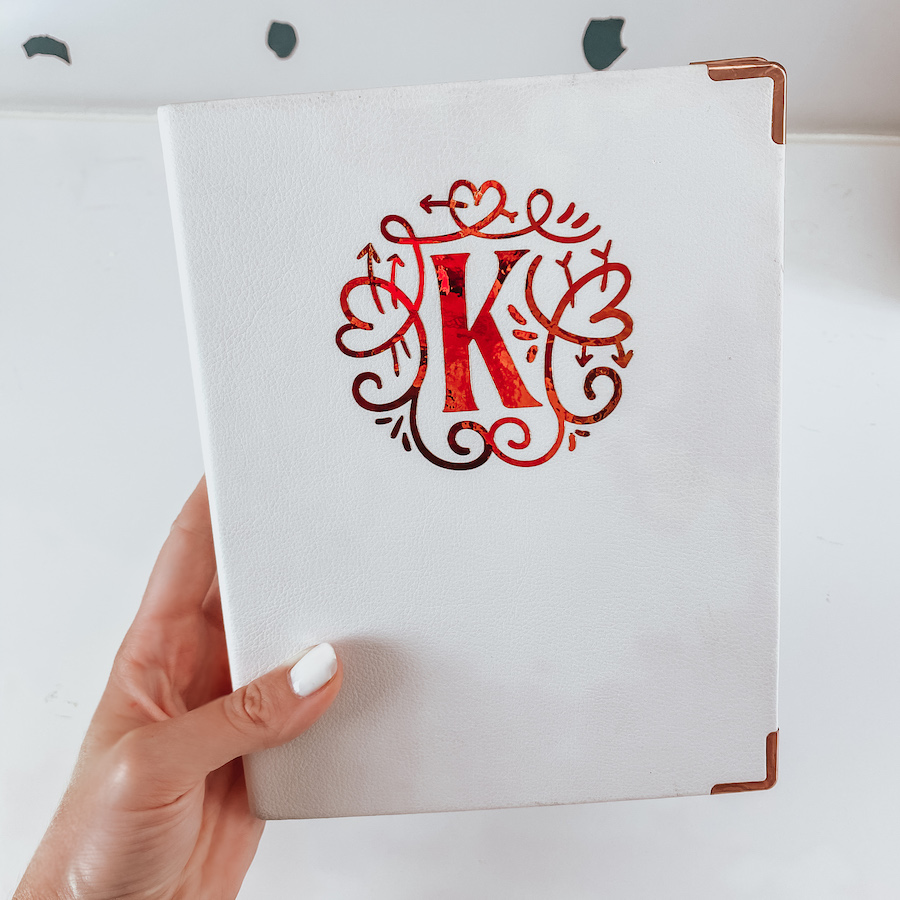 3. Ceramic Coffee Mug
How gorgeous is the blue iridescent vinyl on this coffee mug? Much like the water bottle, you won't have to worry about the vinyl peeling off of your mug. It's permanent and will withstand all of the coffee you can handle.
4. Laptop Decals
Laptops make the perfect canvas for motivational decals but plain vinyl can be a bit dull. Add interest and a bit of sparkle by using iridescent vinyl to your laptop. It's strong enough to withstand daily use but also completely removable when you're ready to change it up!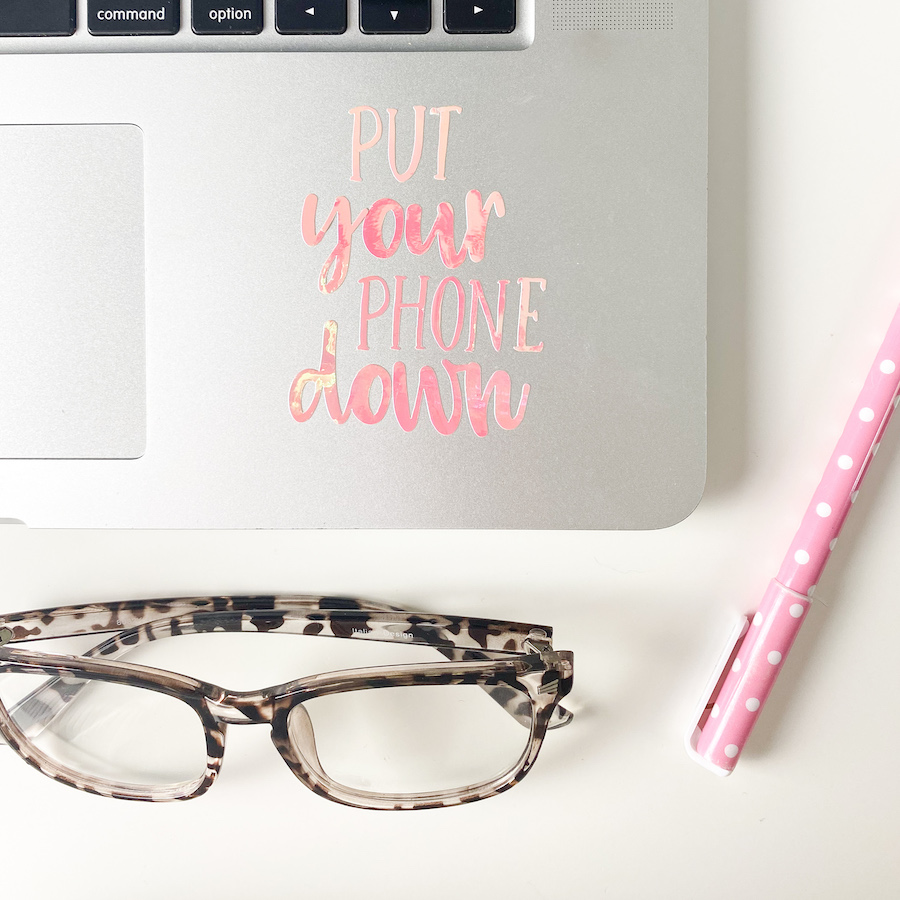 5. Keychains
Acrylic blanks are another great option for iridescent vinyl application. Keychains, cake toppers, name plates etc. You can see in the two photos below how different each color appears when the light changes.
Speaking of light, iridescent vinyl can be tricky to photograph! Natural lighting (like standing next to a window or door) is the best way to capture the varying colors and shine. Move the object around a bit as you snap photos and you'll end up with several multi-colored shots to choose from.
Happy crafting!