Fall Tote Bag With Craftey Glitter Heat Transfer Vinyl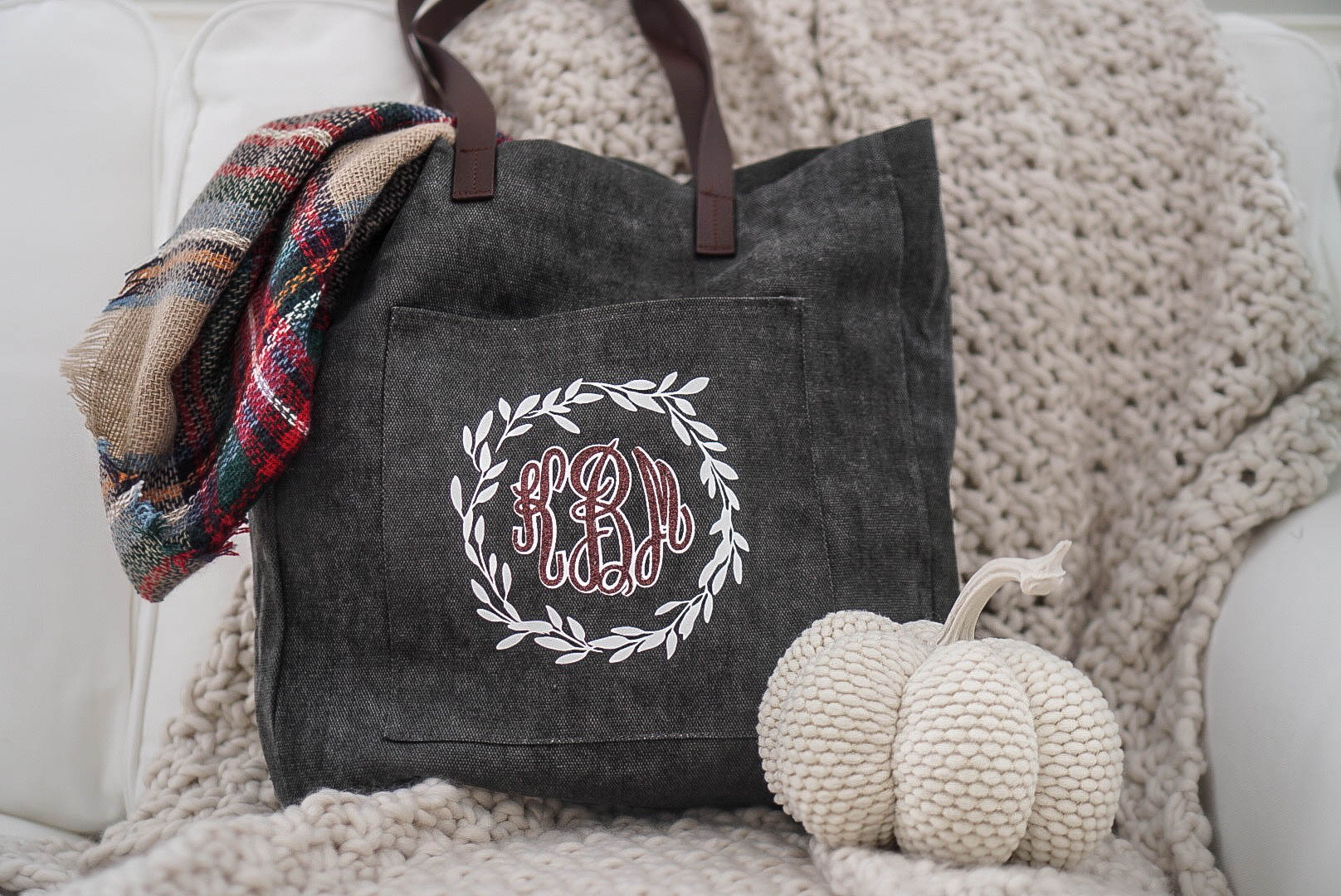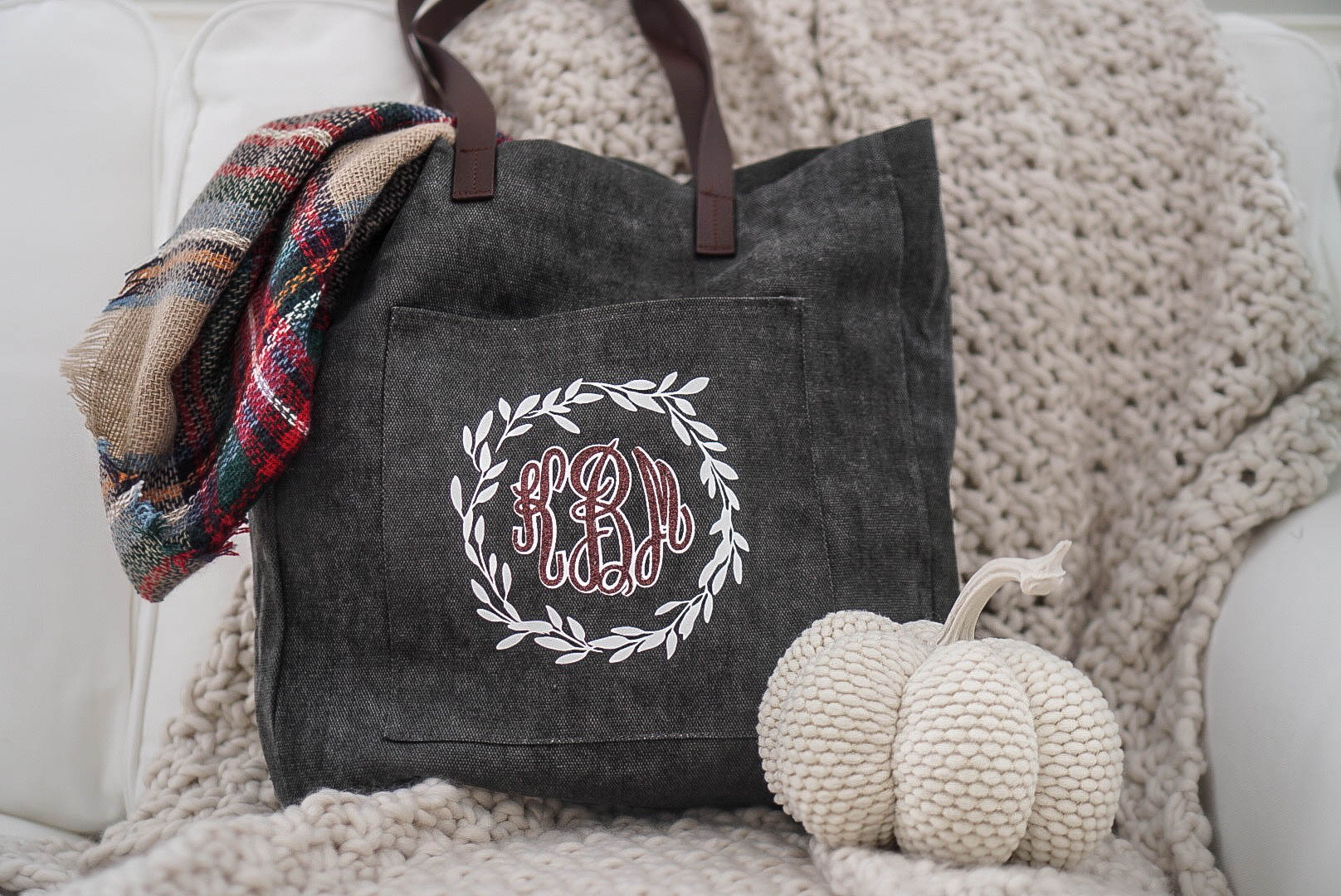 Fall is upon us and I can't think of a better way to ring in a new season than with a quick and easy DIY. This tote bag features Craftey's new Color Chimp Glitter Heat Transfer Vinyl and it is totally giving me life right now! All the sparkles, all the time!
Grab a pumpkin spice latte and keep reading below for the easy peasy how-to.
You'll Need:
Blank Tote Bag
Cutting Machine
Weeding Tool
Iron or Heat Press
Step One: Design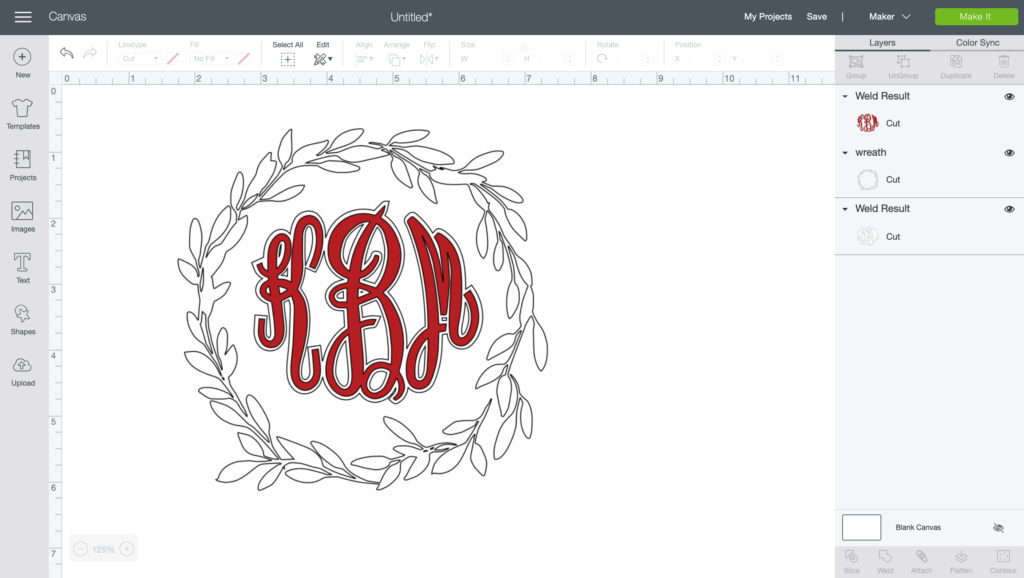 Upload your cut files into Design Space and resize them to fit the tote bag. The pocket of the tote I'm using is 10 inches wide so I made my design 5 inches wide.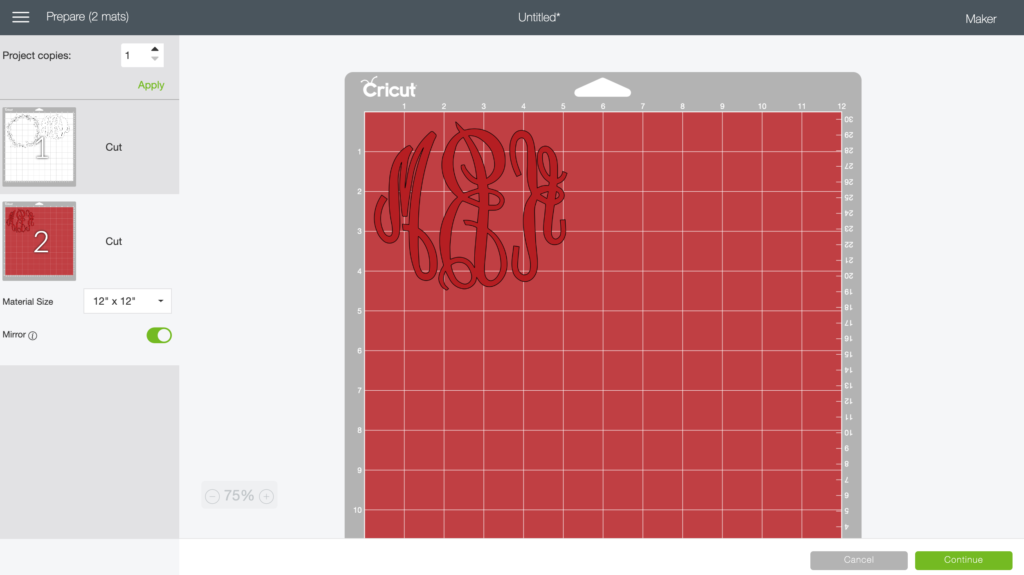 Click the make it button and then, in the next window, mirror your images by clicking the mirror button.
Step Two: Cut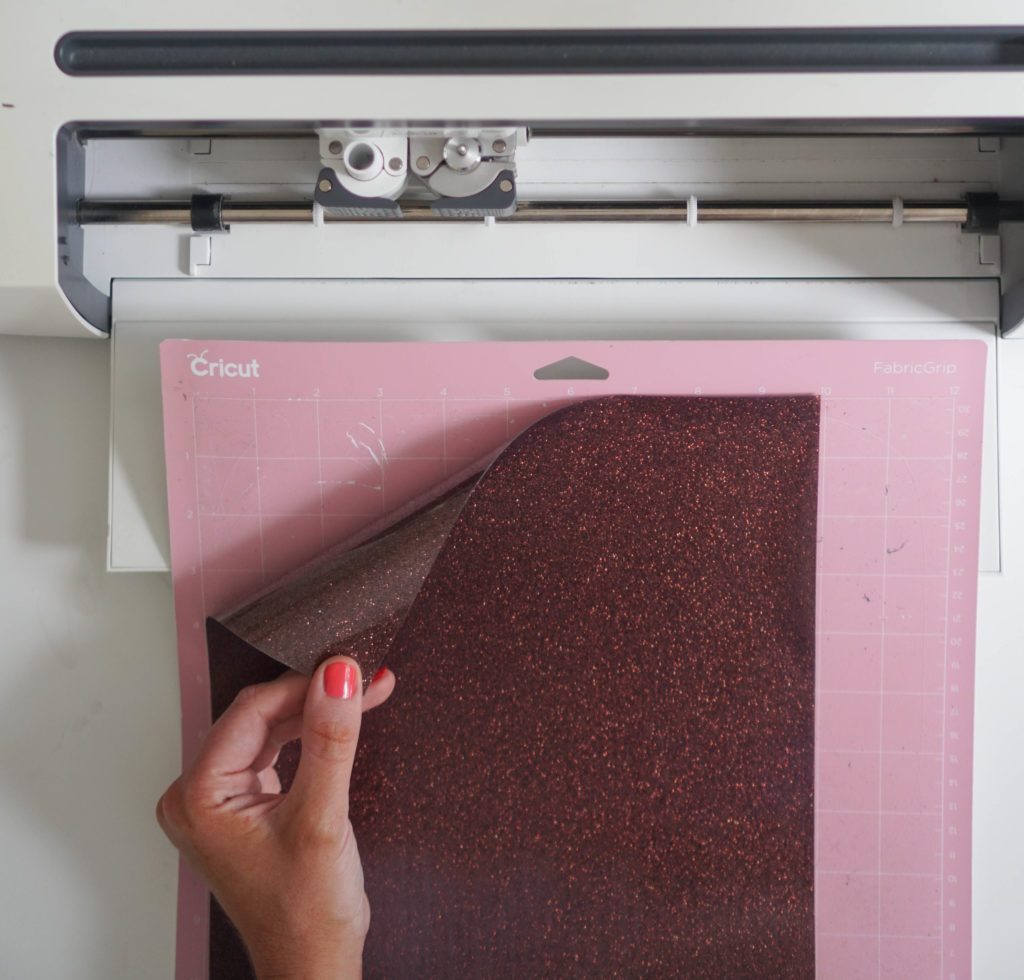 Place the heat transfer vinyl on the cutting mat with the clear carrier sheet facing down and load the mat into the machine. Press the start button and the machine will go to work. Repeat this step for each color of vinyl you're using.
Step Three: Weed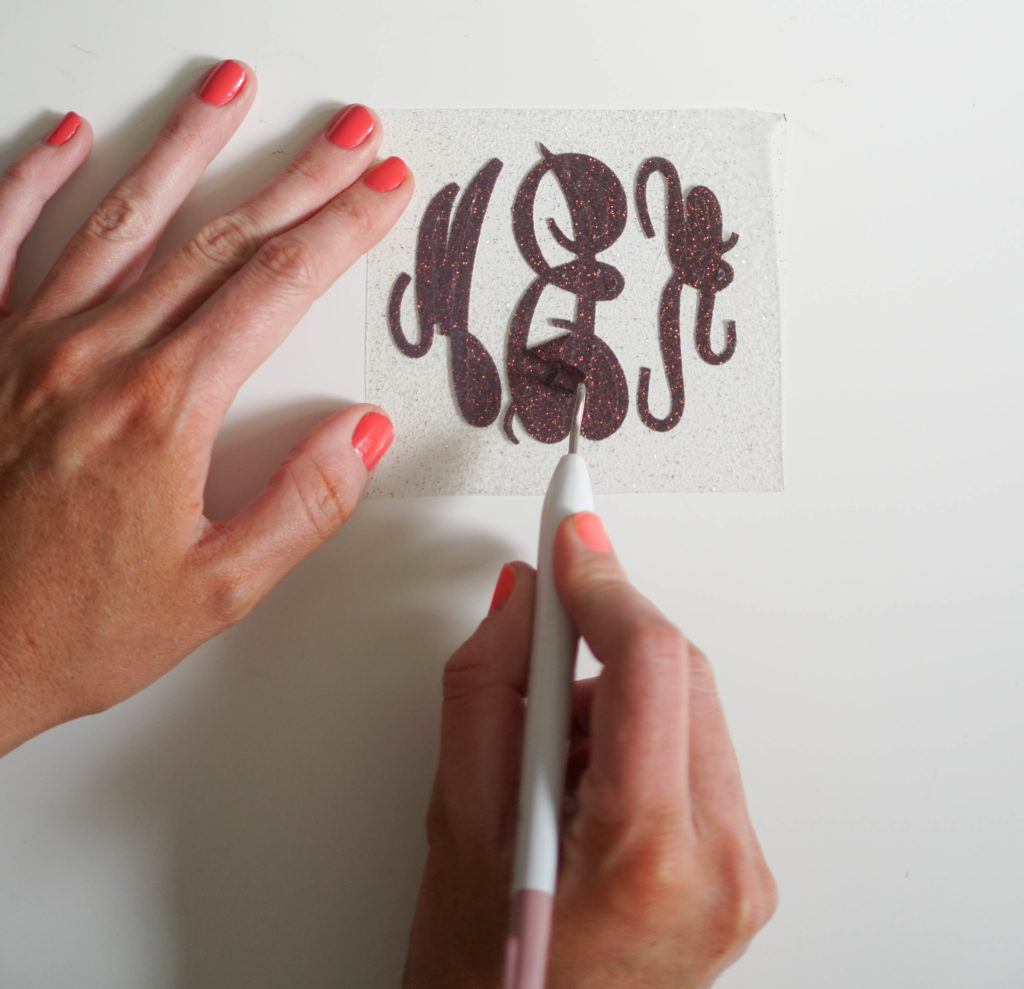 Remove the extra vinyl from around the cut images and, if needed, use a weeding tool to help with the smaller bits.
Step Four: Iron On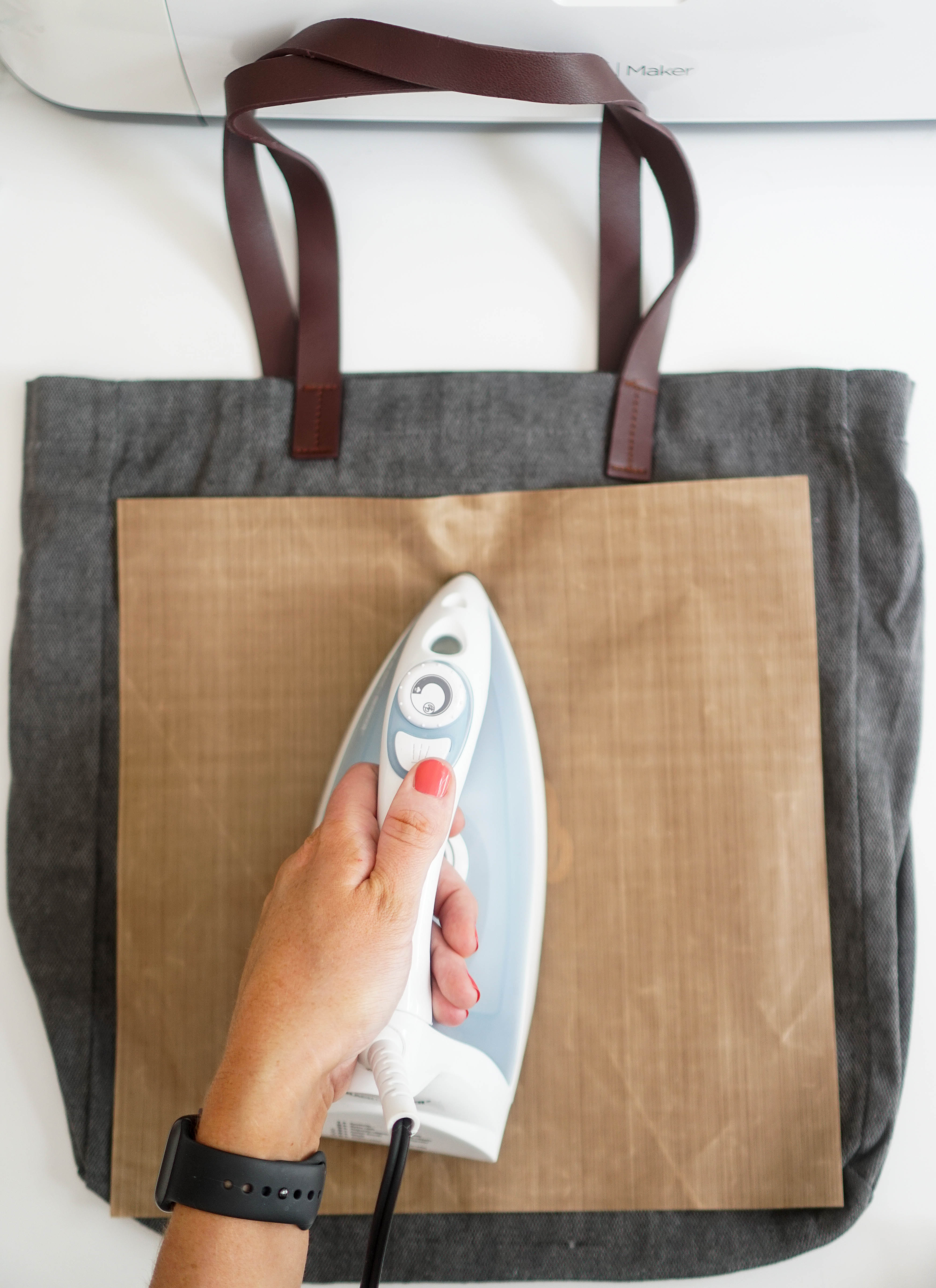 Center the monogram on the pocket, cover with a teflon sheet (or thin towel) and press with a hot iron for 15 seconds.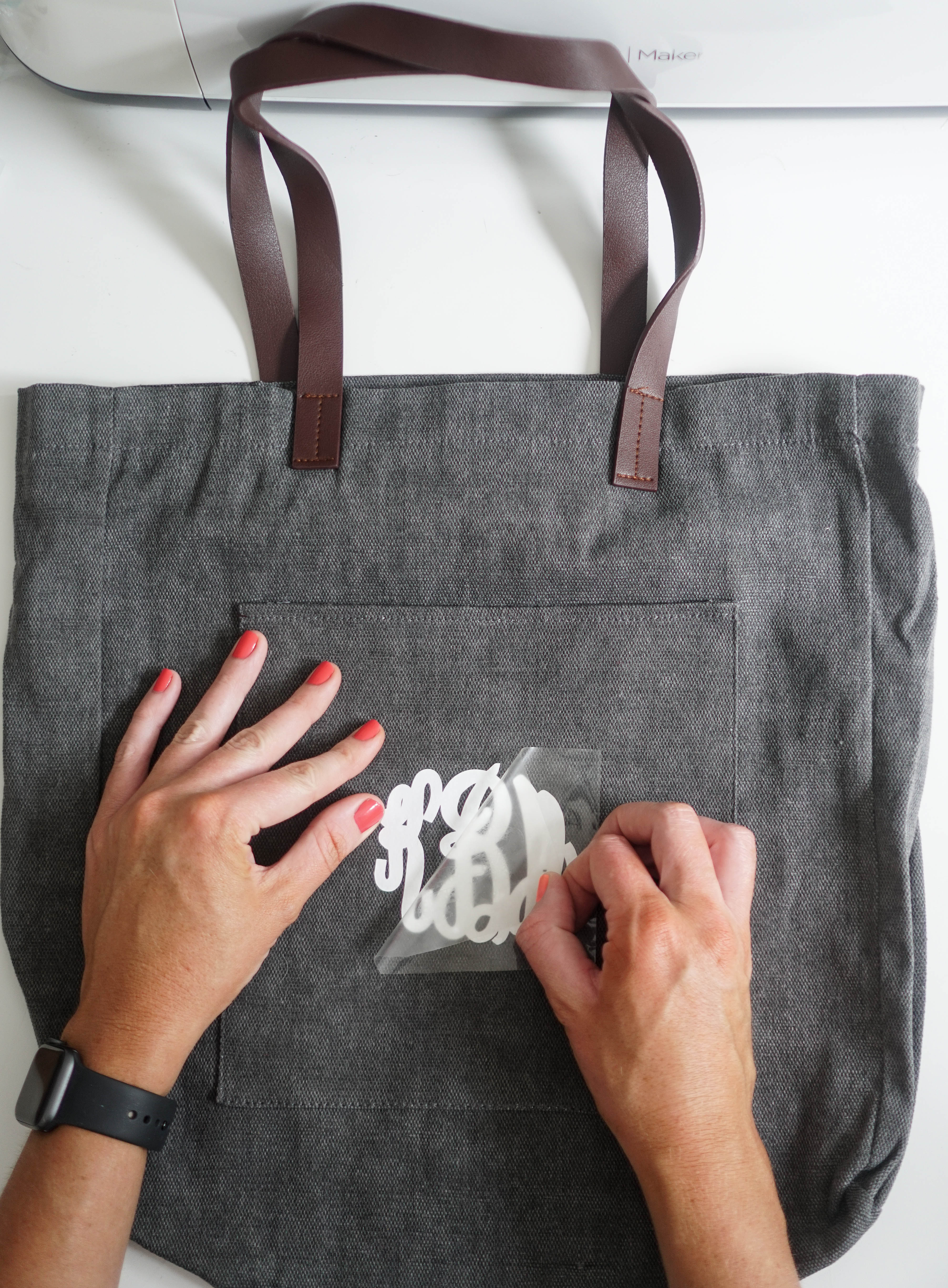 Allow the heat transfer material to cool before removing the carrier sheet.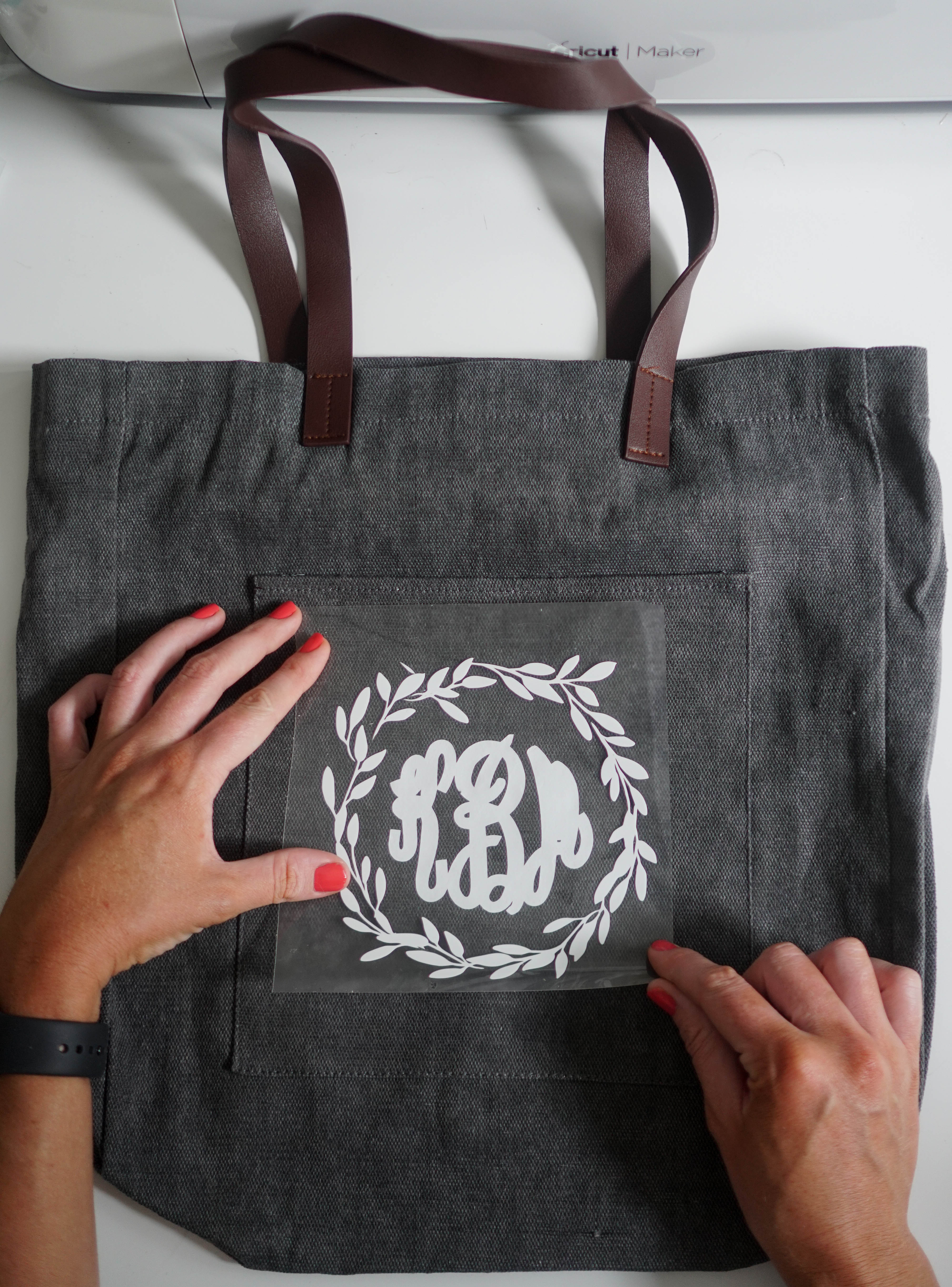 Repeat the steps above to apply the wreath design around the monogram.
Step Five: Iron On Glitter Layer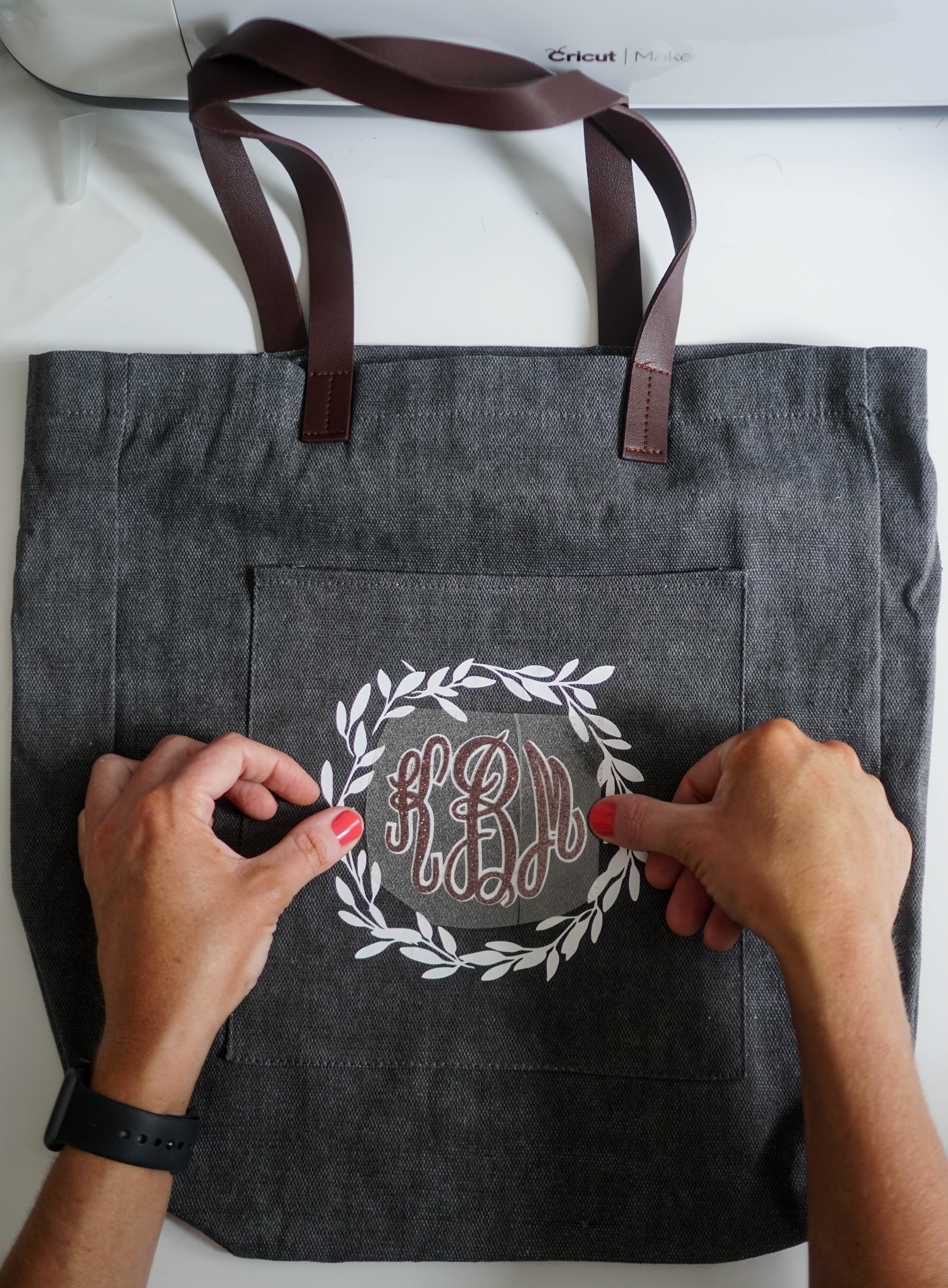 Line the glitter monogram over the white monogram offset, cover with a teflon sheet and press for 15 seconds.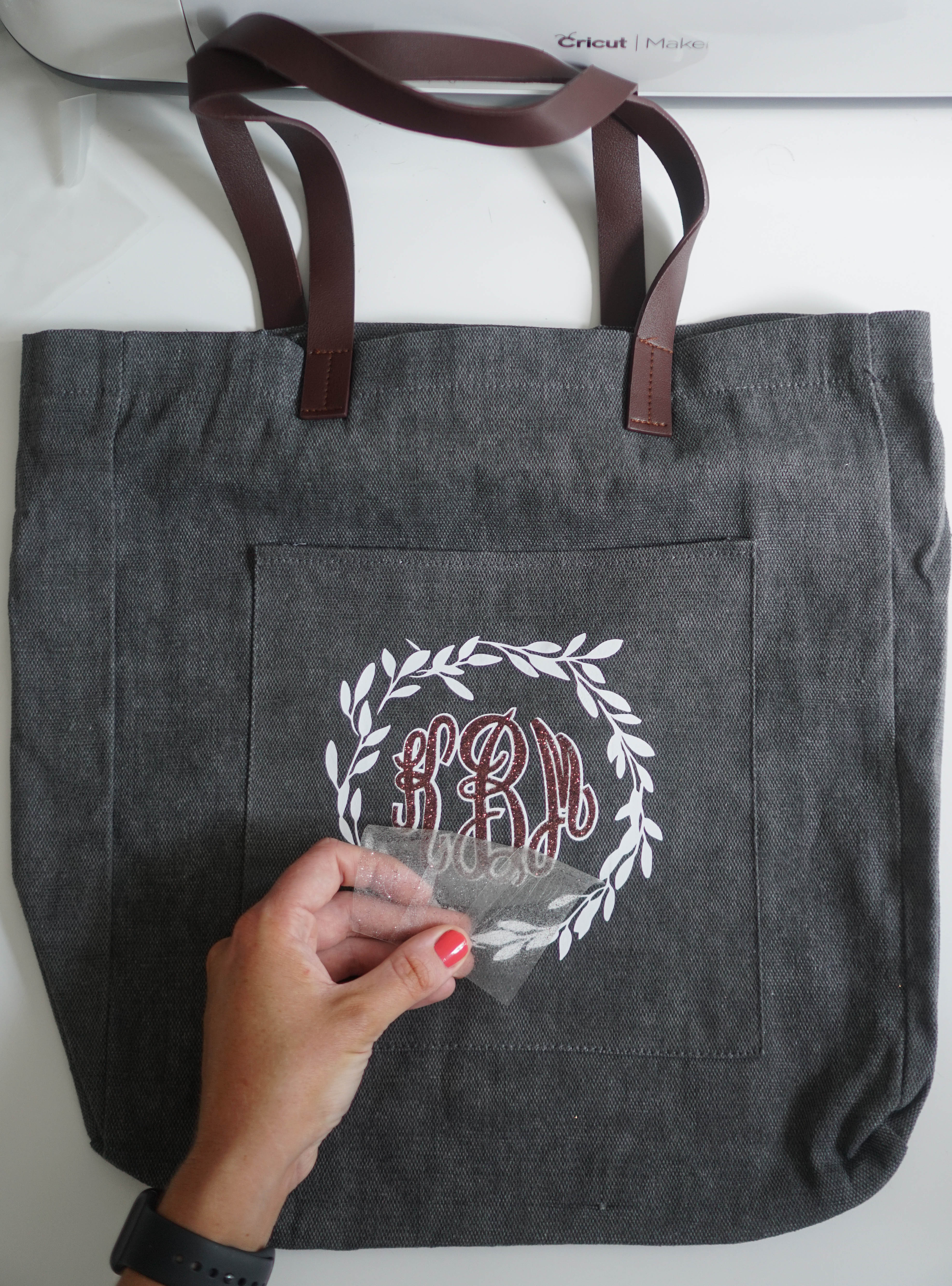 Once cool, remove the carrier sheet and reveal the layered design!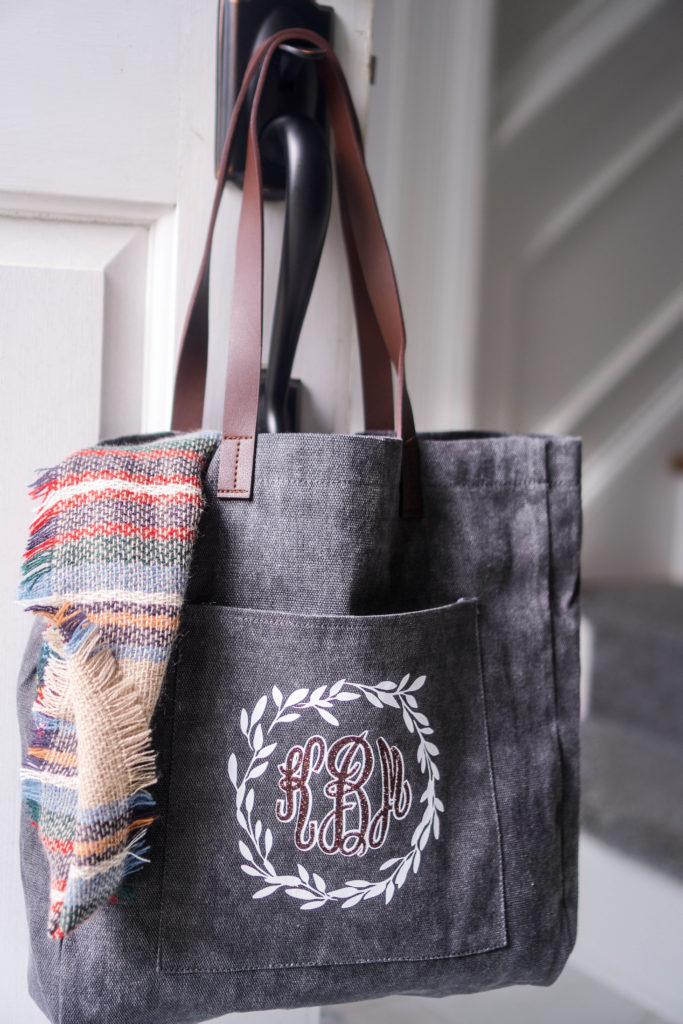 From the farmers market to the pumpkin patch, this tote bag will keep your hands free all season long.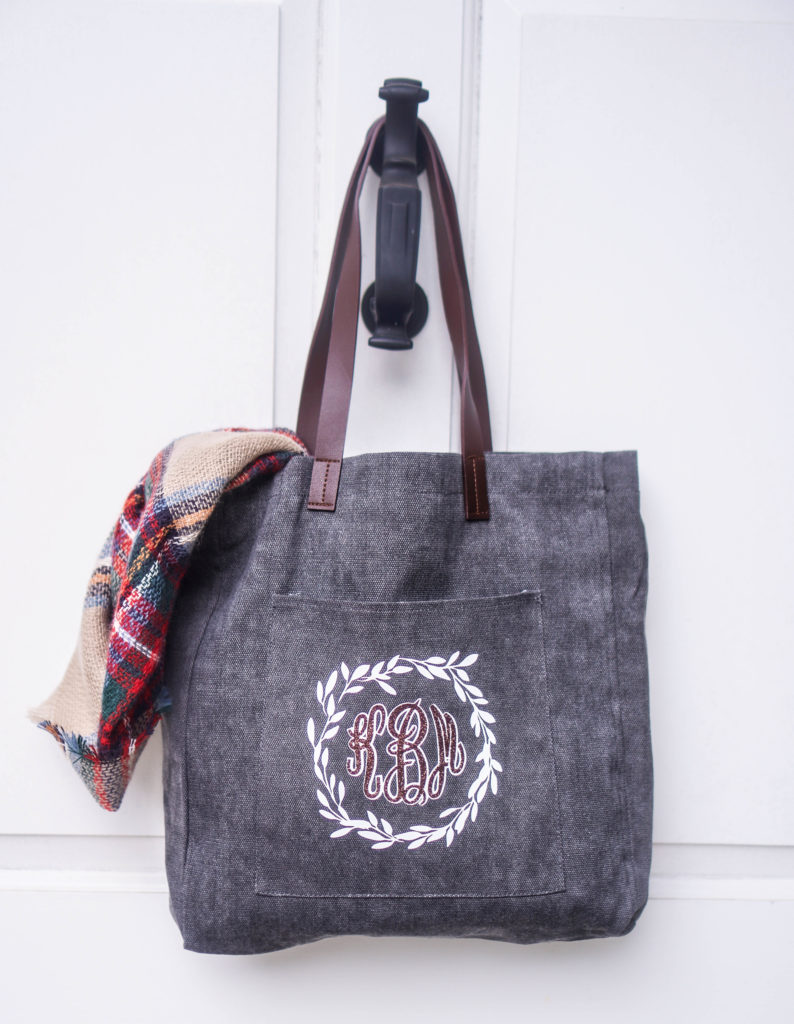 As always, if you try this DIY be sure to share a picture in the comments below, or over on social media using the hashtag #GetCraftey! For even more ideas using Craftey's Color Chimp products follow Craftey and Kayla_Made on Instagram.
Be sure to head over to the Craftey shop to find all of the materials used in this project, including our Color Chimp Glitter Heat Transfer Vinyl.