DIY Project Idea – How To Apply Heat Transfer Vinyl On A Cotton Tee
Every Southerner's favorite season has finally arrived. It's time for Friday night lights, SEC Saturday's and NFL Sunday's. Kayla here today from the Kayla Makes blog and I am so excited to share this easy DIY with you. Whether you're sitting in the stands on a Friday night, tailgaiting on Saturday or throwing a football party on Sunday you always need a basic football related tee and I have THE perfect one for every occasion.
Dust of your Cricut machine, grab a sheet of heat transfer vinyl and follow along with the easy step-by-step tutorial below!
Difficulty Level: Easy (10 mins)
Supplies Needed:
Iron or Heat Press
Blank t-shirt (mine is from Hobby Lobby)
Step One: Design Setup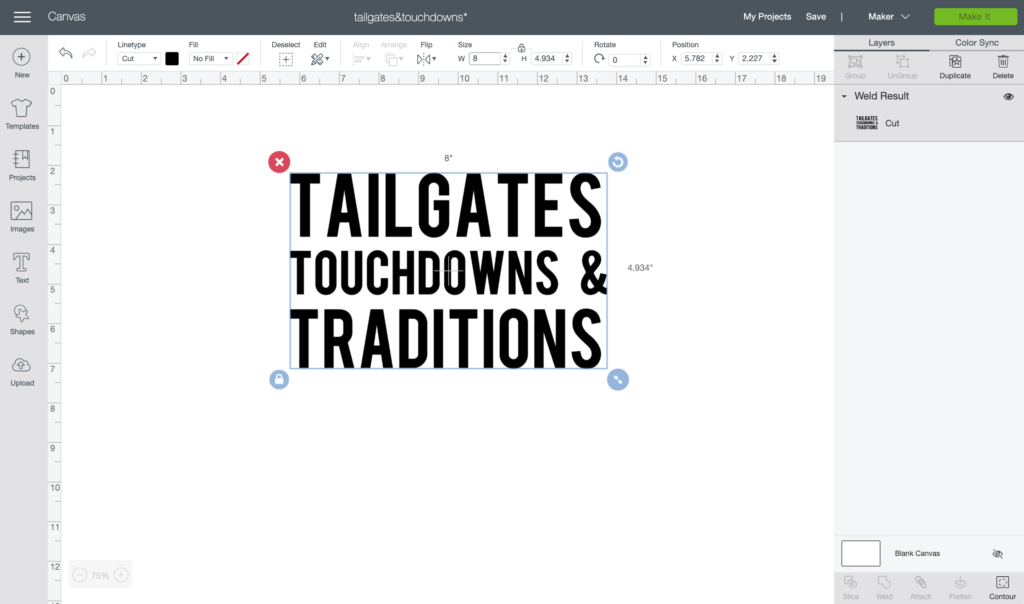 Upload the free SVG into Design Space and scale the image to fit your t-shirt. I made my image 8 inches wide to fit on a ladies size small.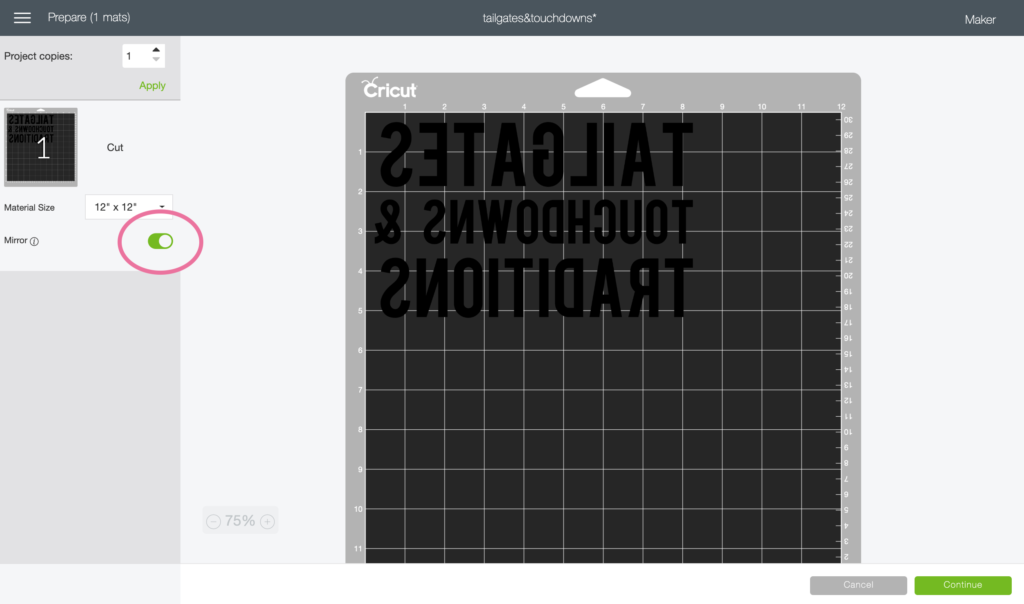 Click the green 'Make It' button and turn on the mirror option in the next window.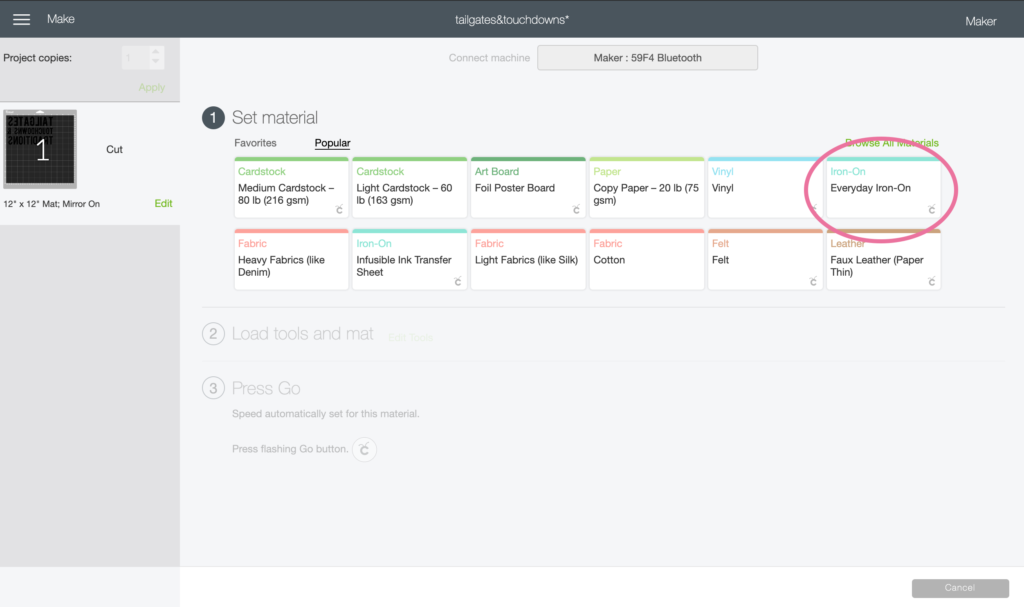 Click continue and then follow the prompts to select your material and adjust the cut settings as needed. Craftables smooth HTV cuts perfecty on the 'everyday iron-on' setting in Design Space.
Step Two: Load and Cut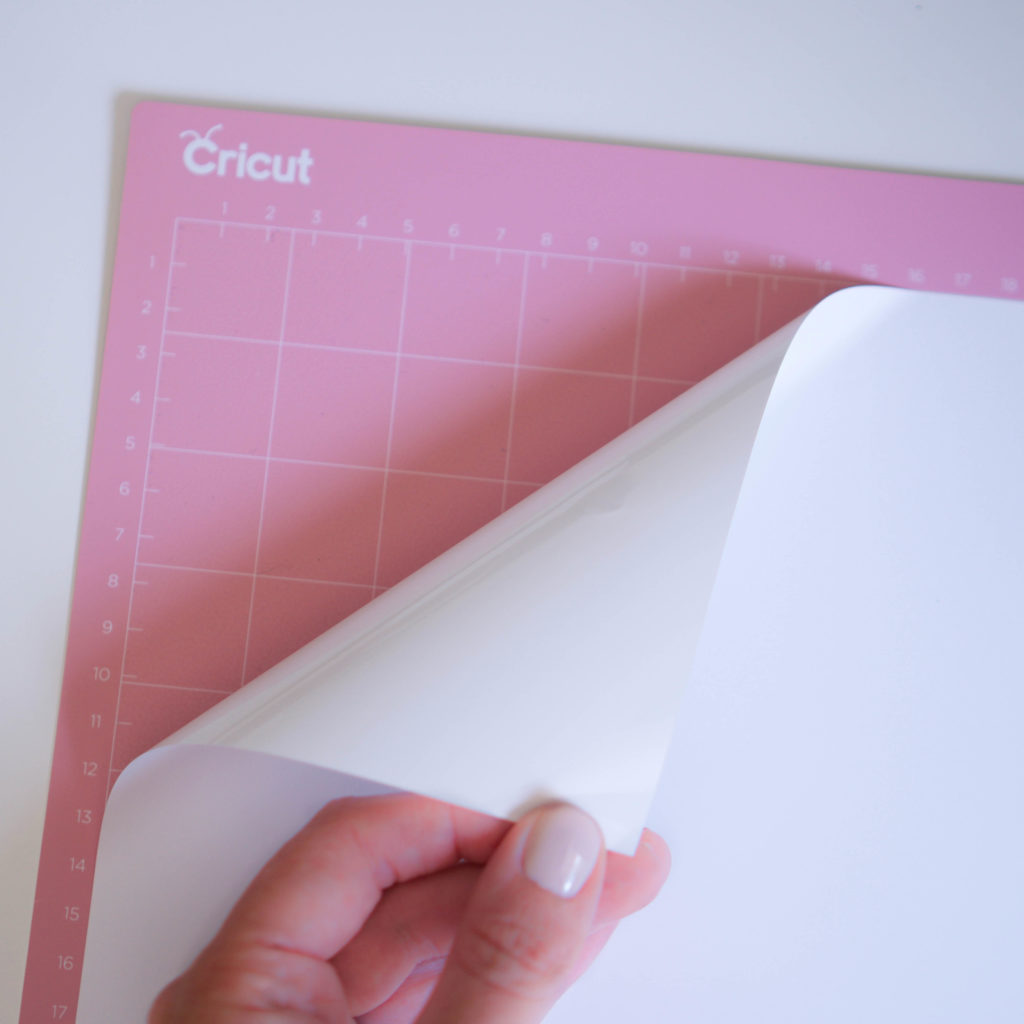 Place the htv on the cutting mat with the shiny plastic carrier sheet facing down.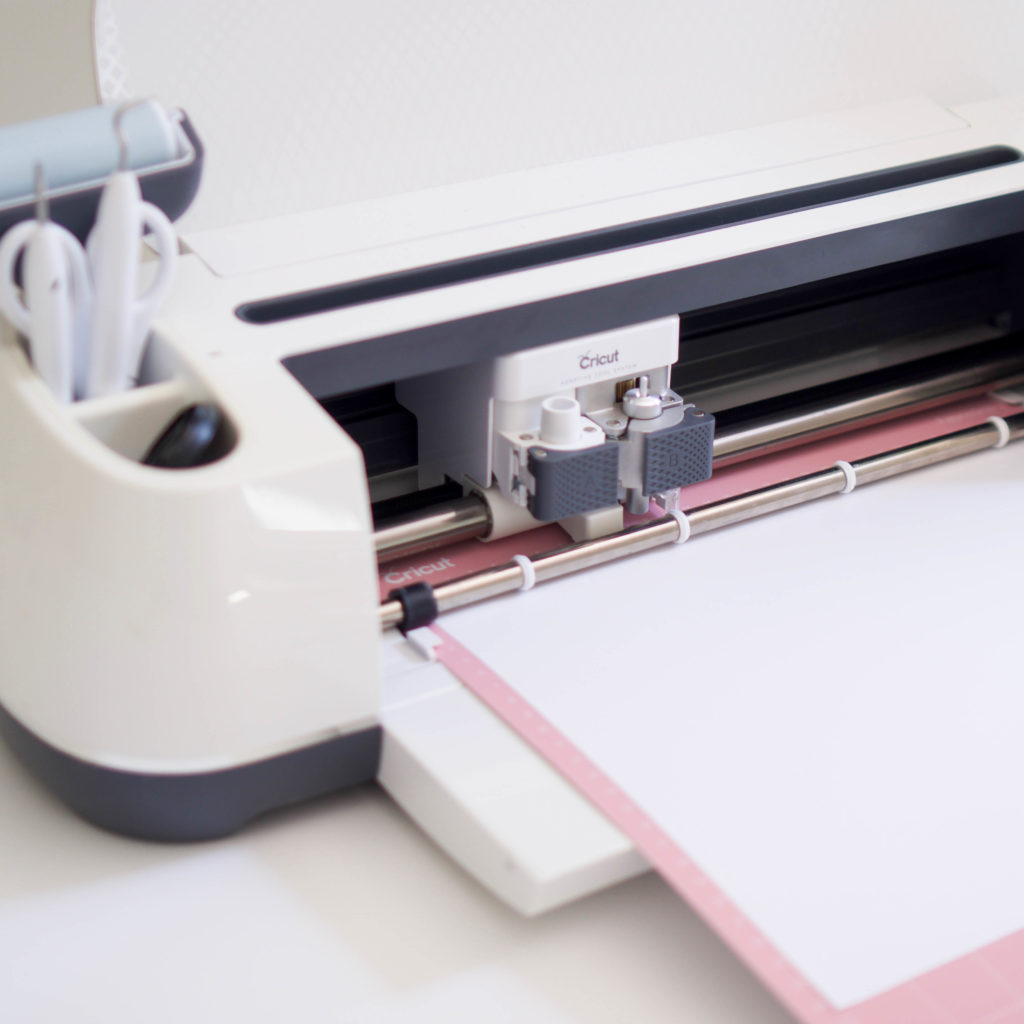 Load the cutting mat into the machine, press the start button and let the machine work away.
Step Three: Weed Images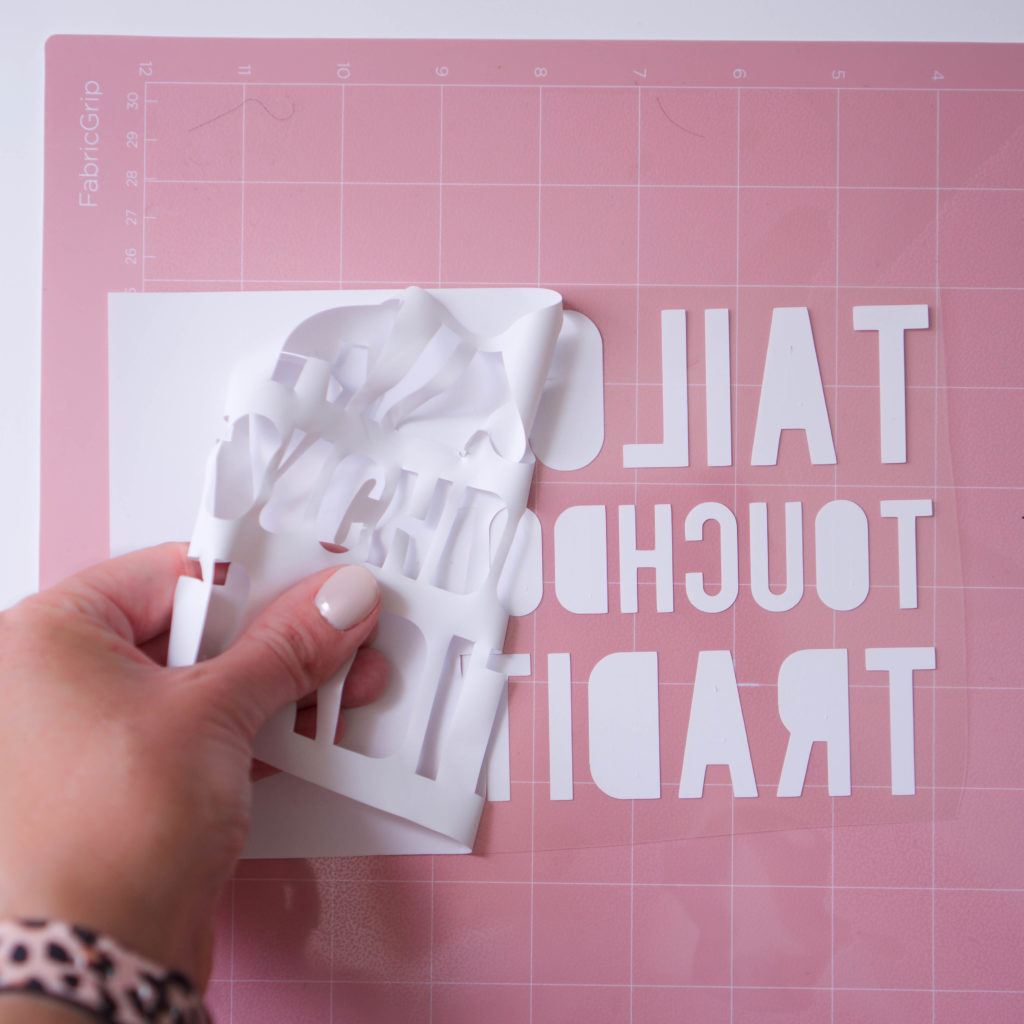 Once cutting has finished, remove the sheet of vinyl from the mat and cut around the design to free it from the remaining sheet of vinyl. Peel away the excess material and discard.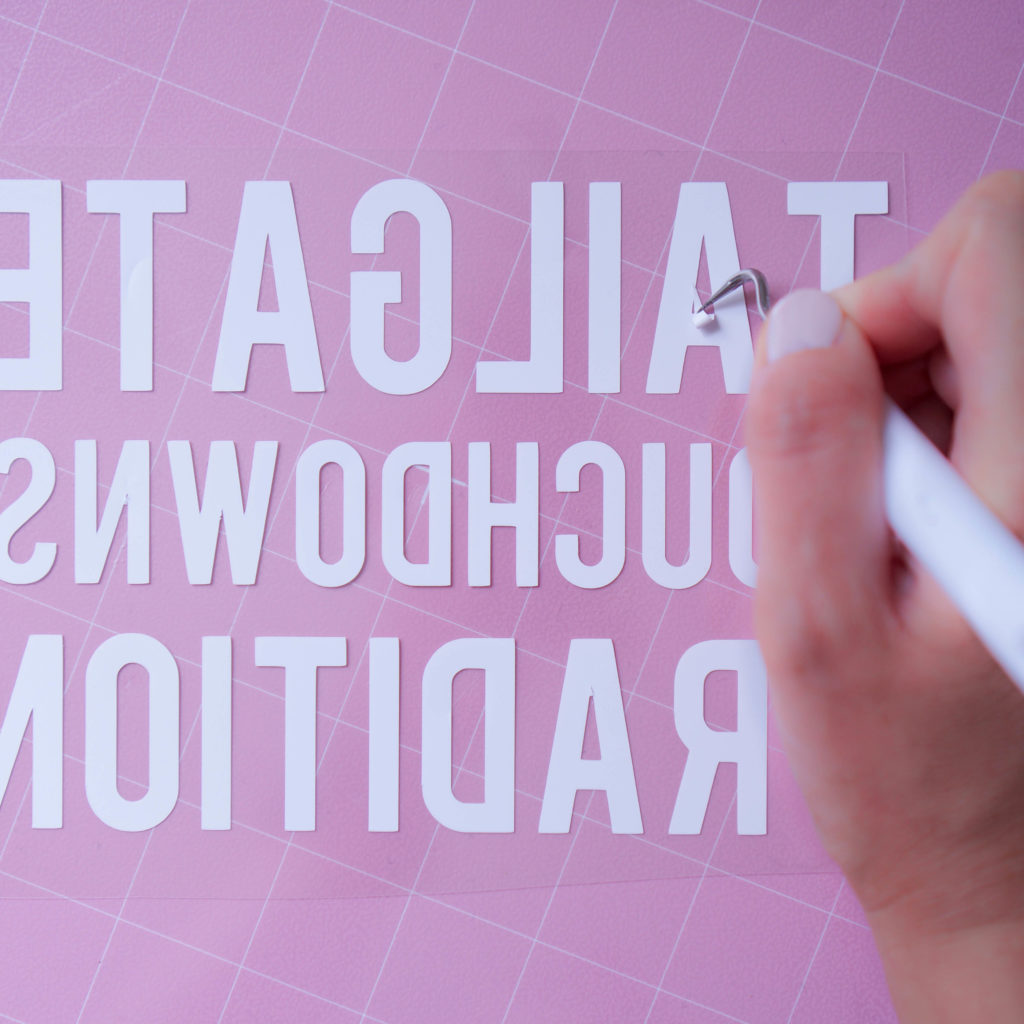 Use a hook tool to remove the smaller pieces from inside the letters.
Step Four: Iron On Designs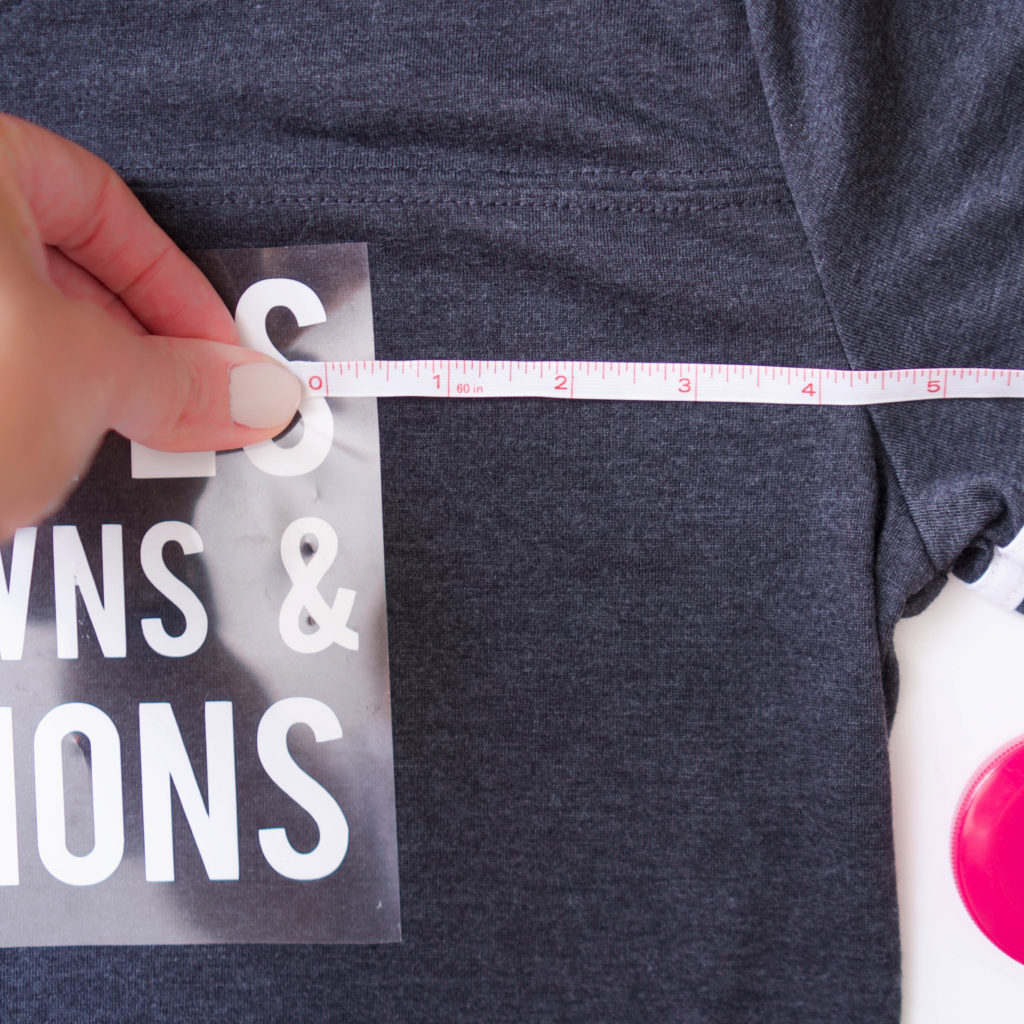 Preheat the fabric for 10-15 seconds then center the design on the t-shirt and cover with a teflon sheet.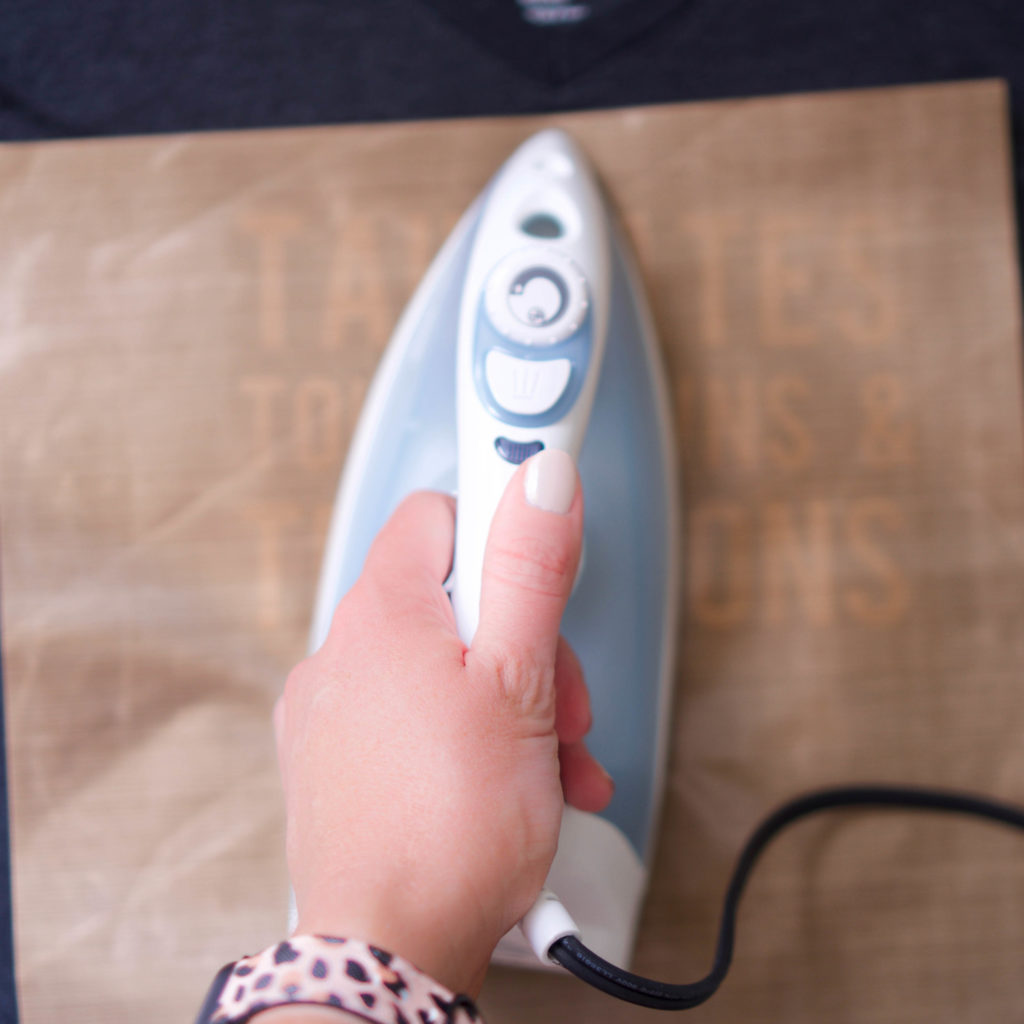 Use an iron (or heat press) to apply medium pressure over the design for about 15 seconds.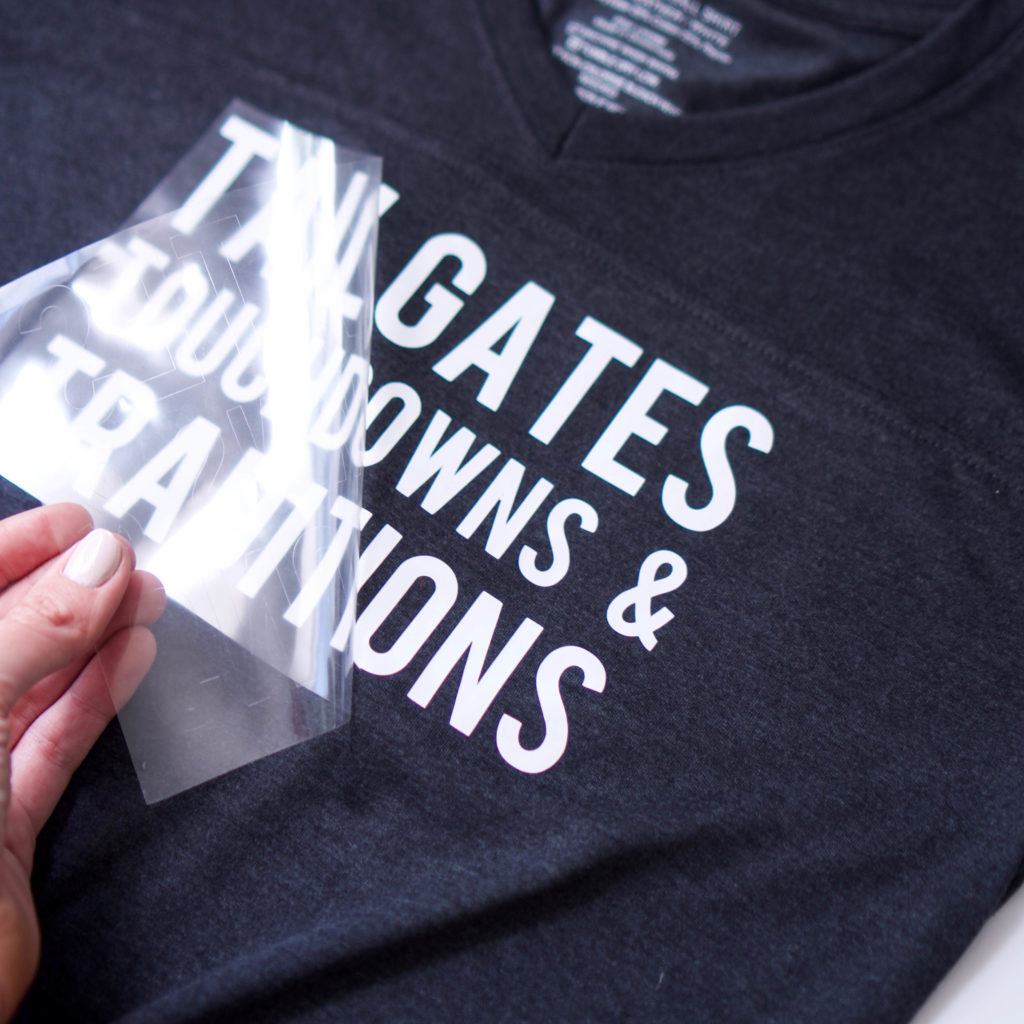 Let the design cool for 10 seconds then remove the clear carrier sheet. The heat transfer vinyl should be fully adhered to the fabric but for extra assurance I like to place the teflon sheet back over the design (without the carrier sheet) and press for an additional 10 seconds. You can also turn the shirt inside out and press again from the inside.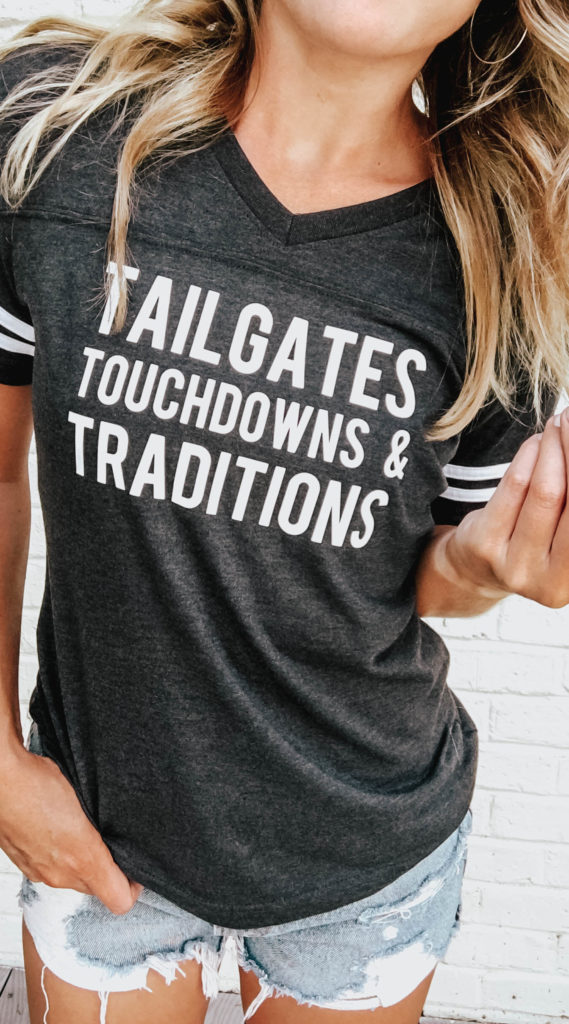 That's all there is to it! Now you can tailgate all season long and look totally cute while doing it. 🙂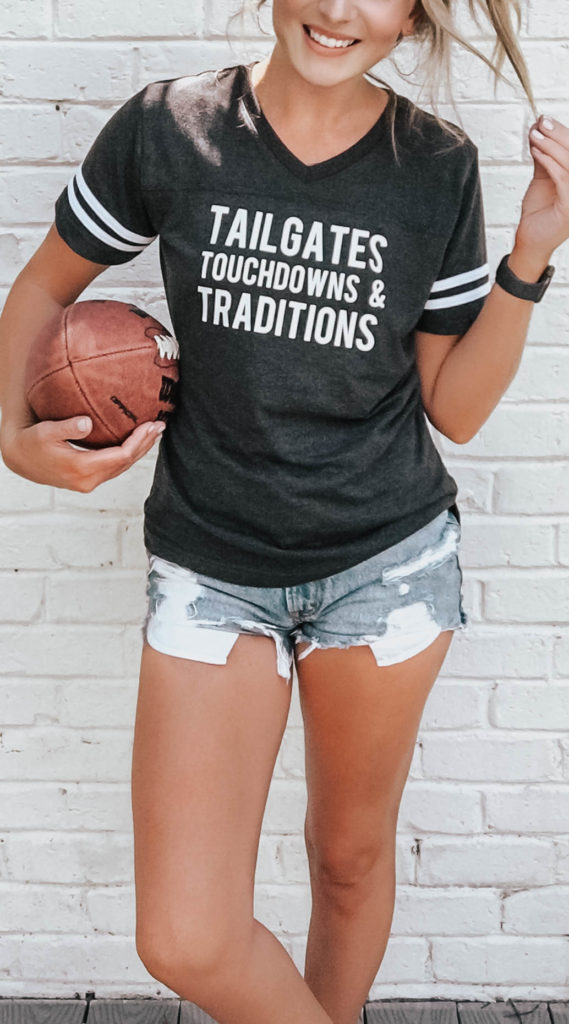 Happy crafting!