Decal Size Guide for Starbucks Cold and Hot Cups
Hey, crafty gals! I've been getting a whole bunch of messages about decal sizes for the popular Starbucks tumblers. A lot of people attempt to cut and apply a perfect circle and unfortunately it doesn't end up fitting around the logo. The logo itself is more of an oval than a circle so you have to actually measure the sides in order to get it right.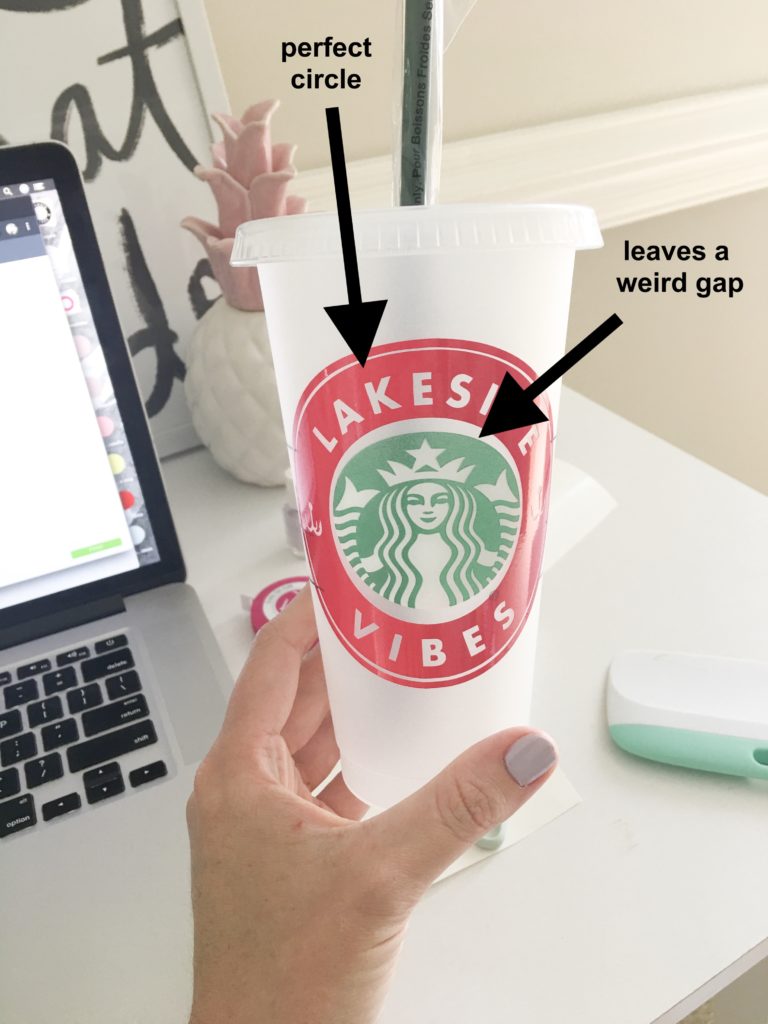 Lucky for you guys, I did all the boring measuring for you and came up with exact dimensions for both the cold tumblers and the hot travel mugs. So, let's get down to the nitty gritty!
For the reusable cold tumblers set the WIDTH to 3.779 in and set the HEIGHT to 3.527 in.
If you're using Design Space you just have to click the lock at the bottom left of the image to unlock it and then set the dimensions at the top of the screen.
Click to unlock.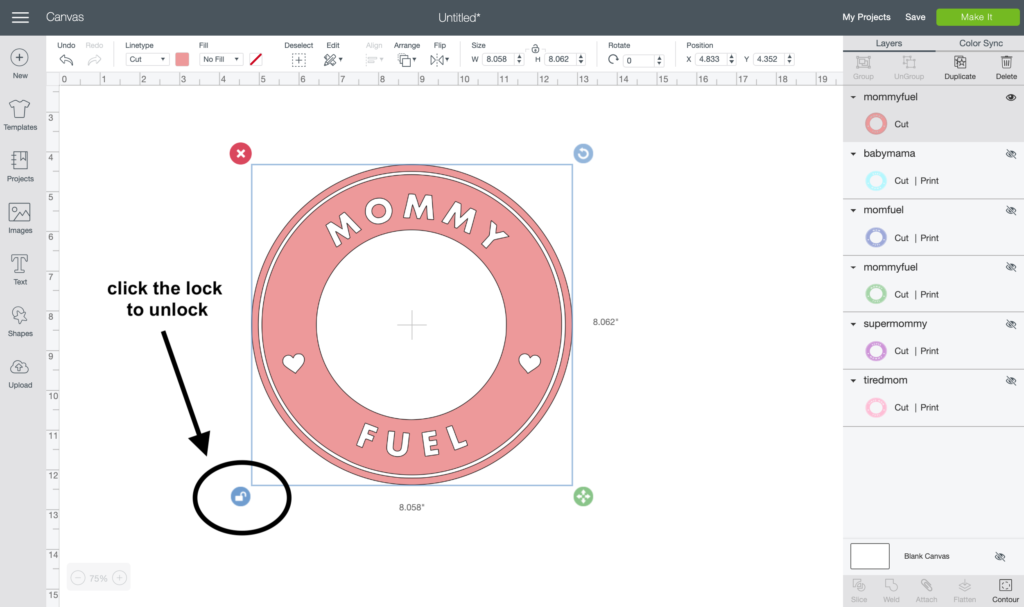 2. Set dimensions.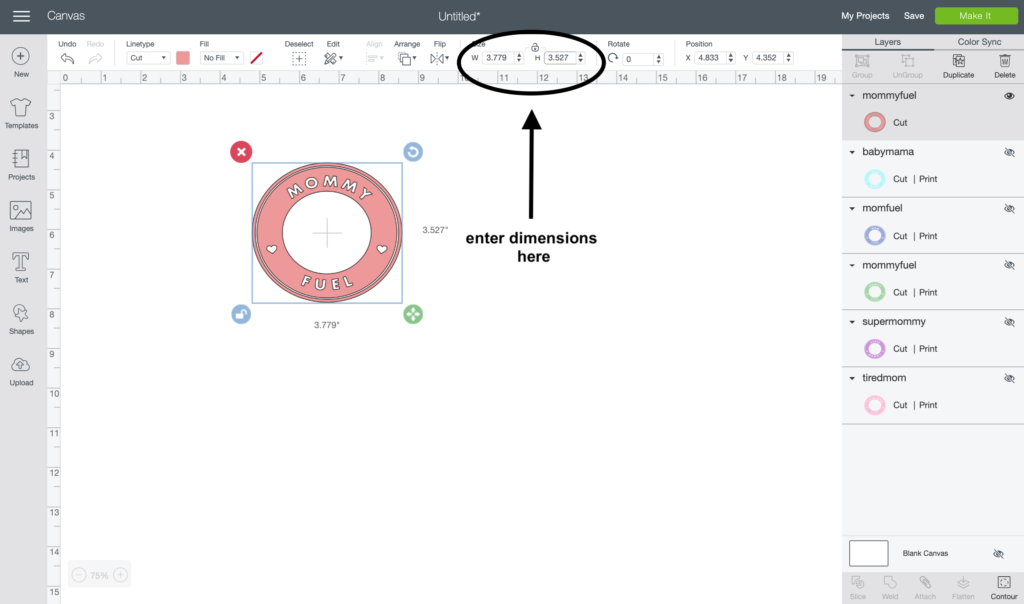 For the travel coffee cups you'll need to set the WIDTH to 4.279 in and the HEIGHT to 3.994 in.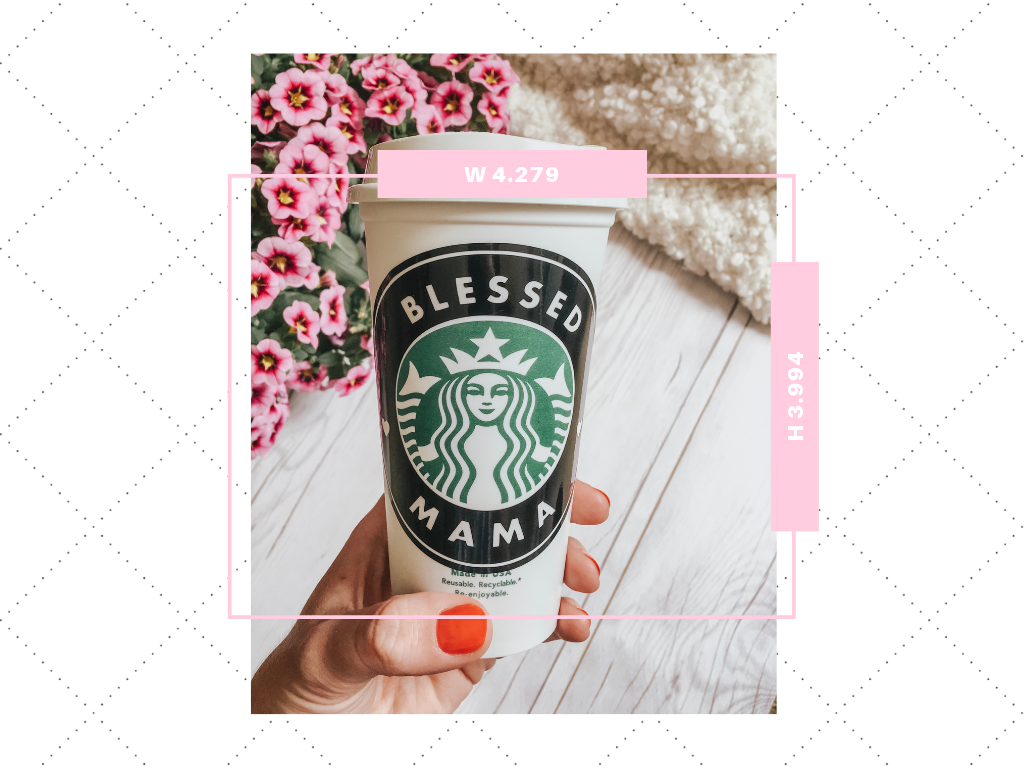 That's it. All the information you need to create correctly sized decals! Be sure to pin these graphics for reference. 🙂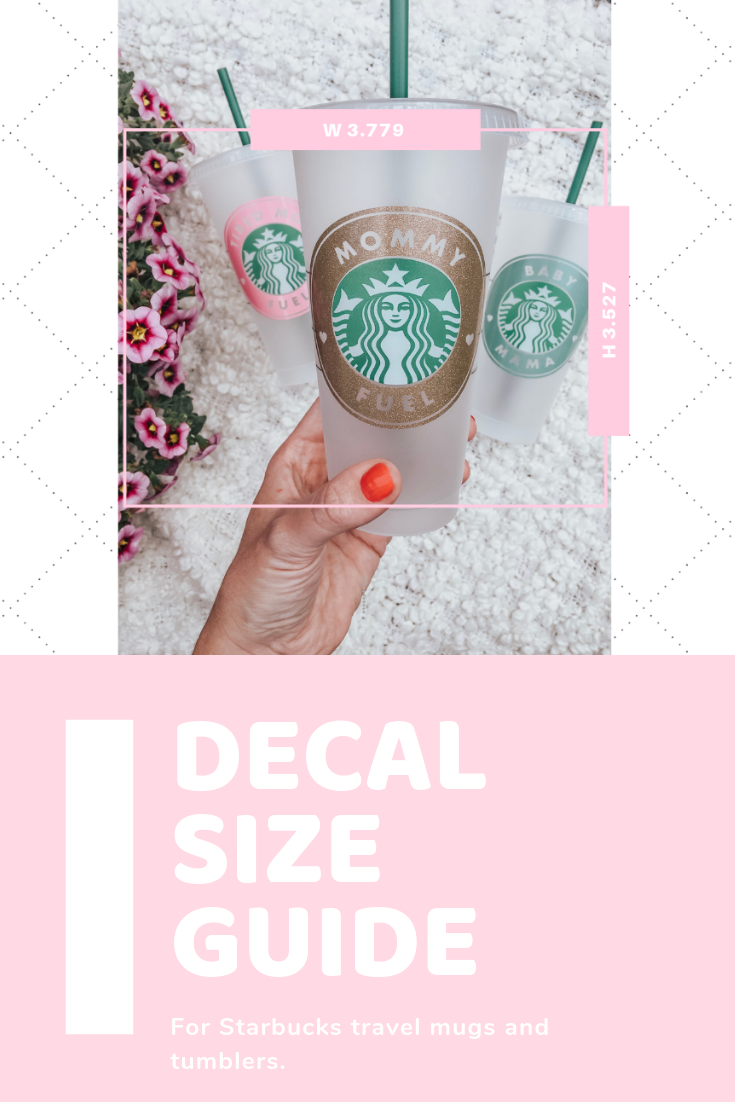 Happy crafting, friends!