How To Customize Cups Using The Full Wrap Template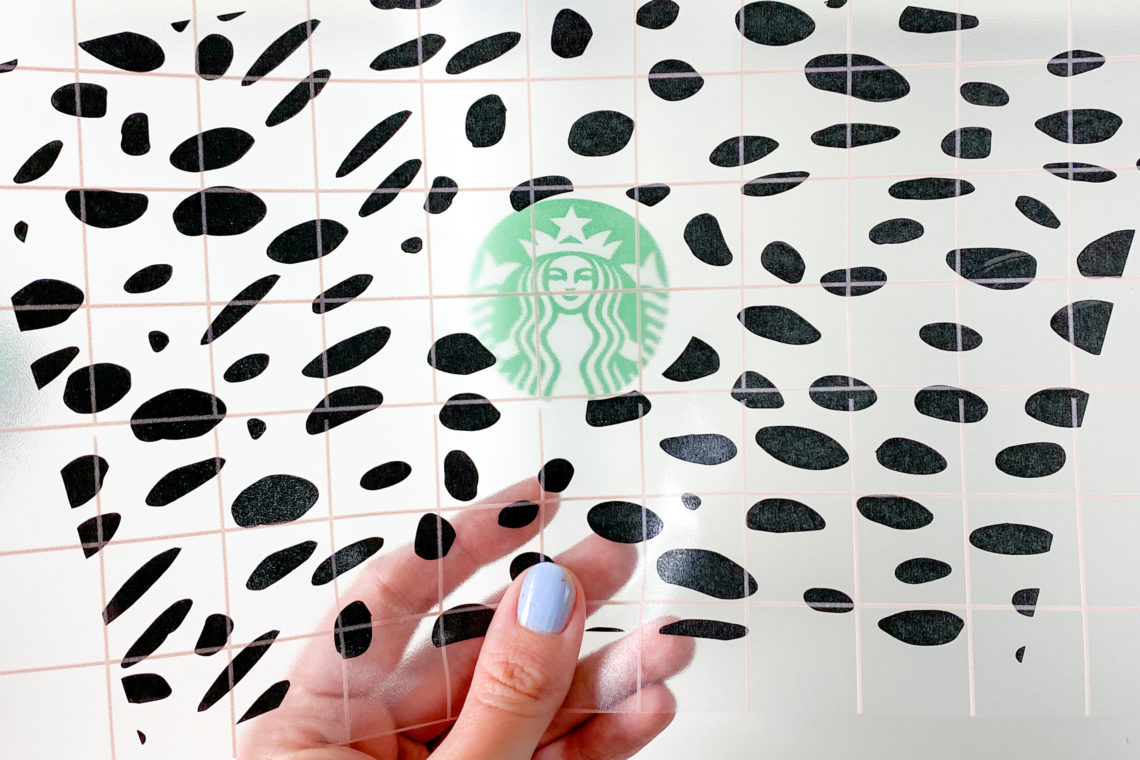 I cannot tell you how many requests I've gotten for a full cup wrap template in the last few months! This weekend I finally had enough time to sit down and create one. If you haven't downloaded it yet, you can grab it here and then keep reading as I walk you through the steps of creating your own designs using the template.
Upload Design
When you upload and open the design onto the canvas, it will already be scaled to fit the cup so you won't need to adjust the sizing at all.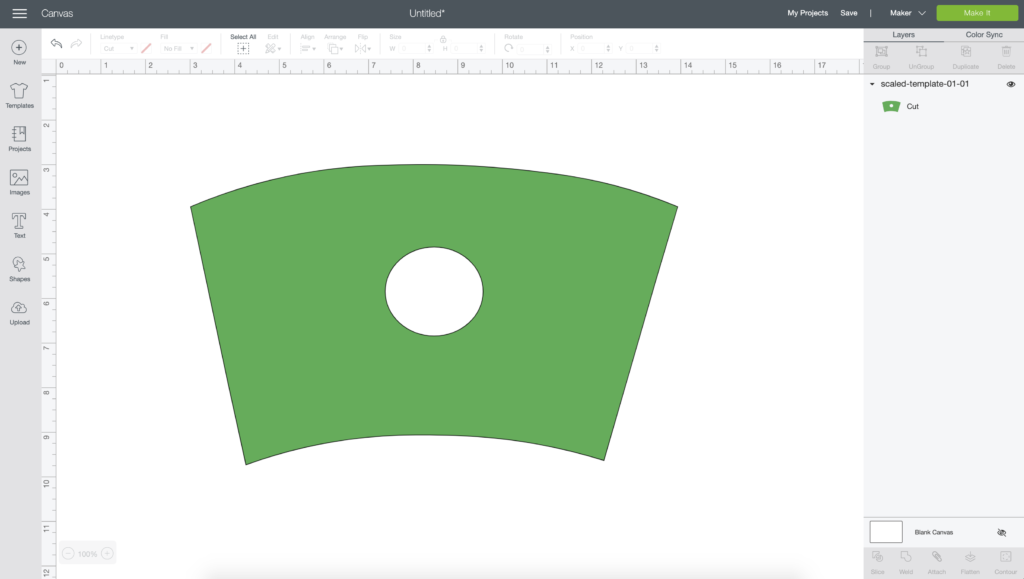 Slice
Next, open up the file that you want to use on your cup. I'm using this Dalmatian print as an example. Scale the print and place it over the template to create the look you want. Select both the template and the pattern and then click the slice button in the bottom right.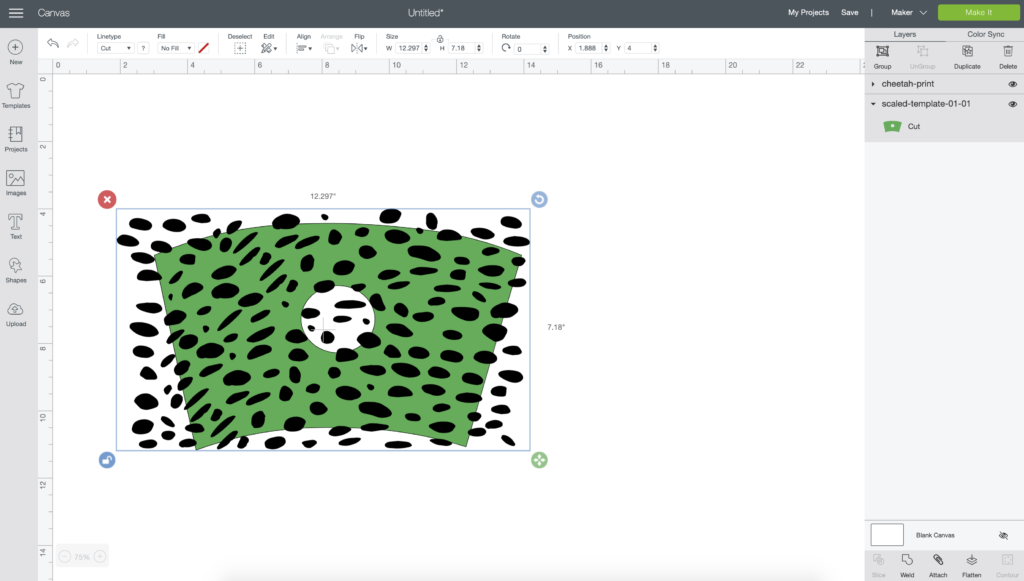 After slicing you'll be left with several images. You'll have (1) the template background with the shapes removed, (2) the excess shapes from around the template and then (3 and 4) two template shaped Dalmatian print designs. You can delete everything except one of the template shaped prints.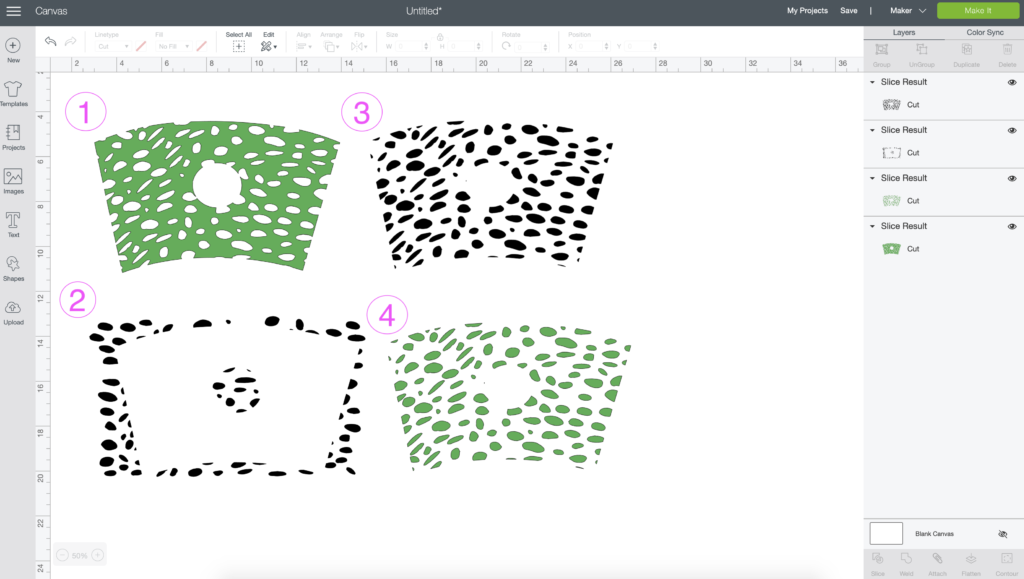 Cut
Since it's already scaled to size, all you need to do now is click make it and cut the design out of permanent vinyl.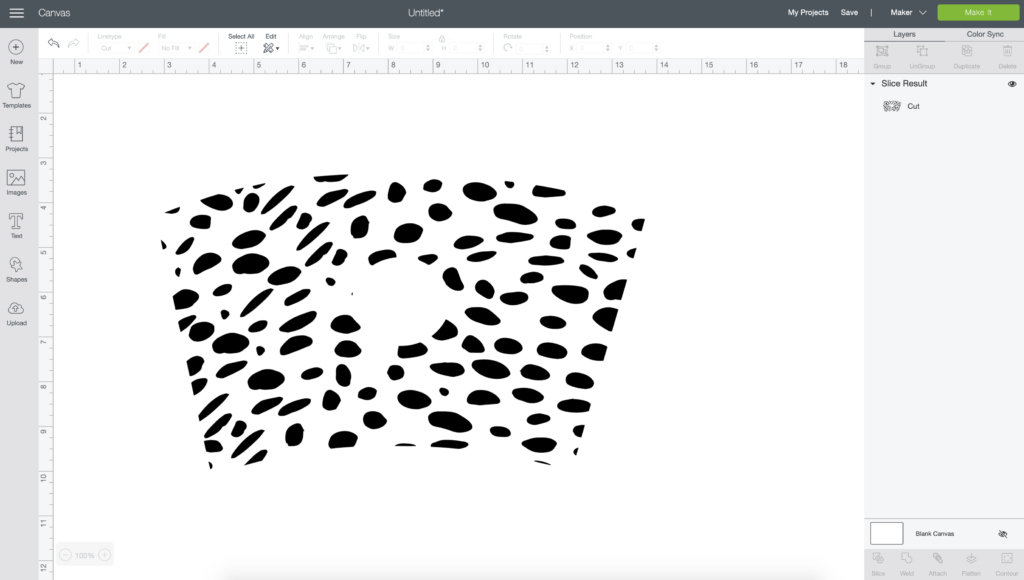 Once the design is cut you can weed away the excess vinyl and apply it to the cup all at once.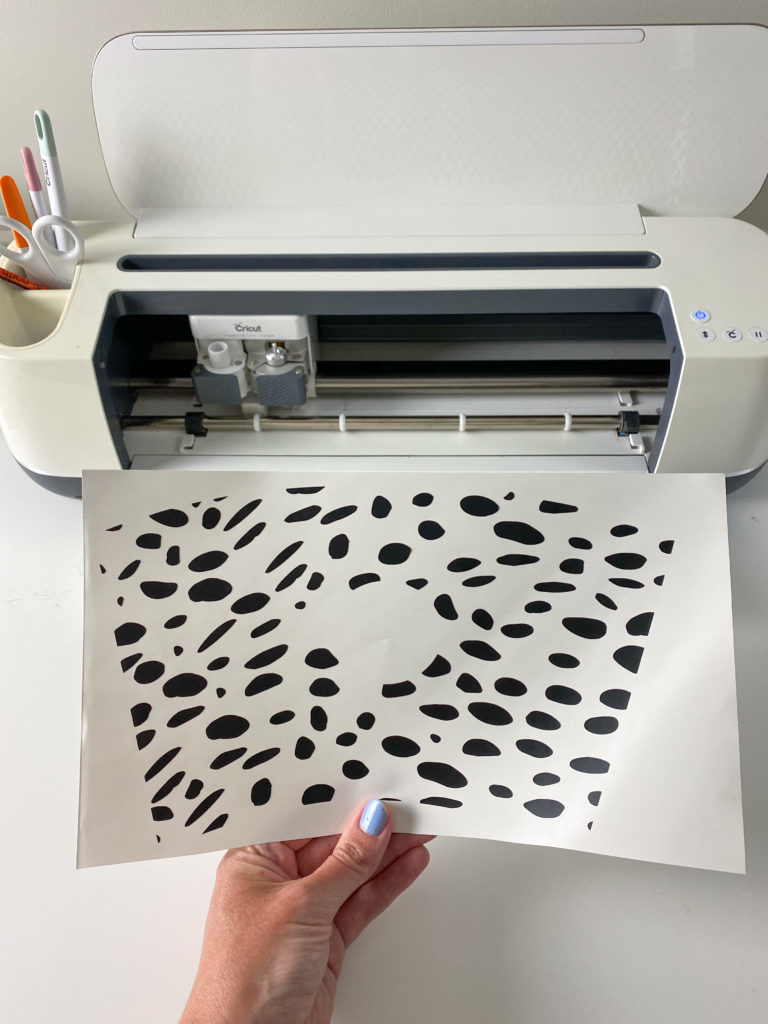 SO much easier than placing 100 spots on the cup one by one!
Just align the circle cutout over the logo on the cup and wrap it around starting from the center and pressing outward as you go.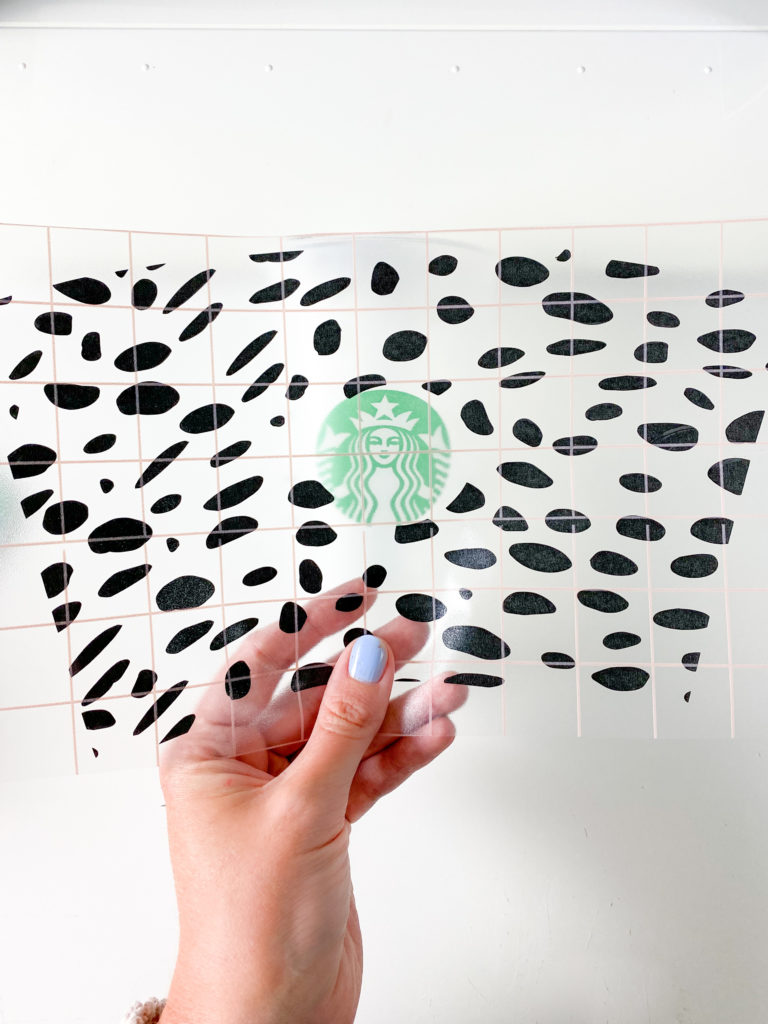 Then remove the transfer tape!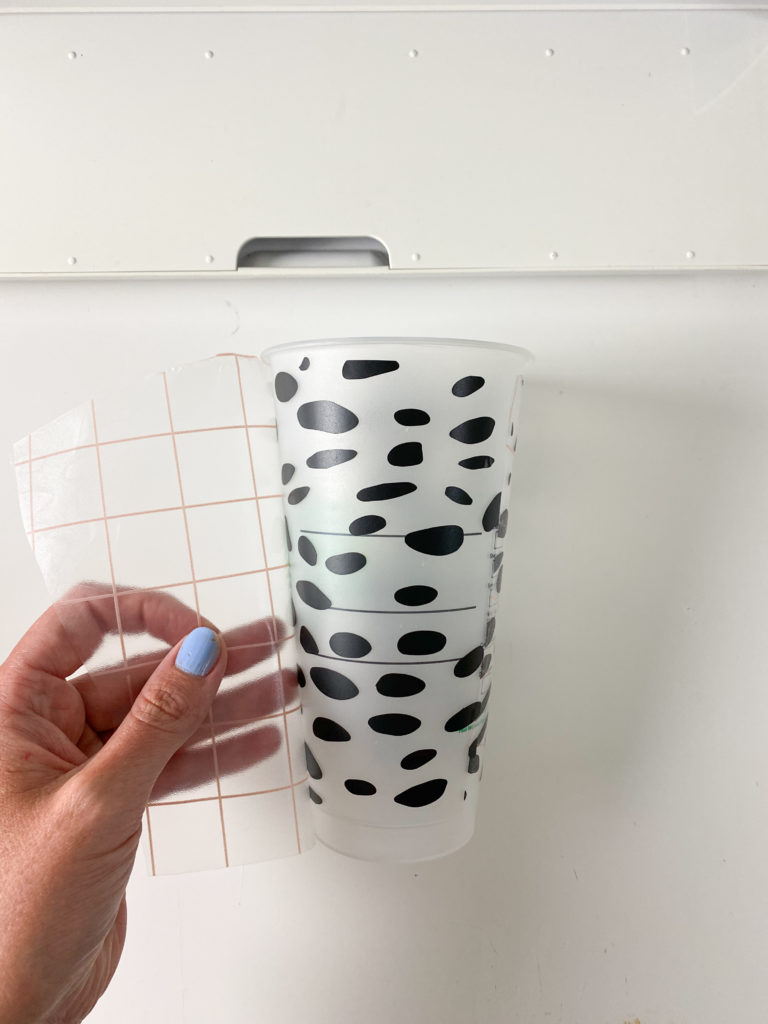 This cup took me less than 5 minutes to create from start to finish! The full wrap template is such a huge timesaver!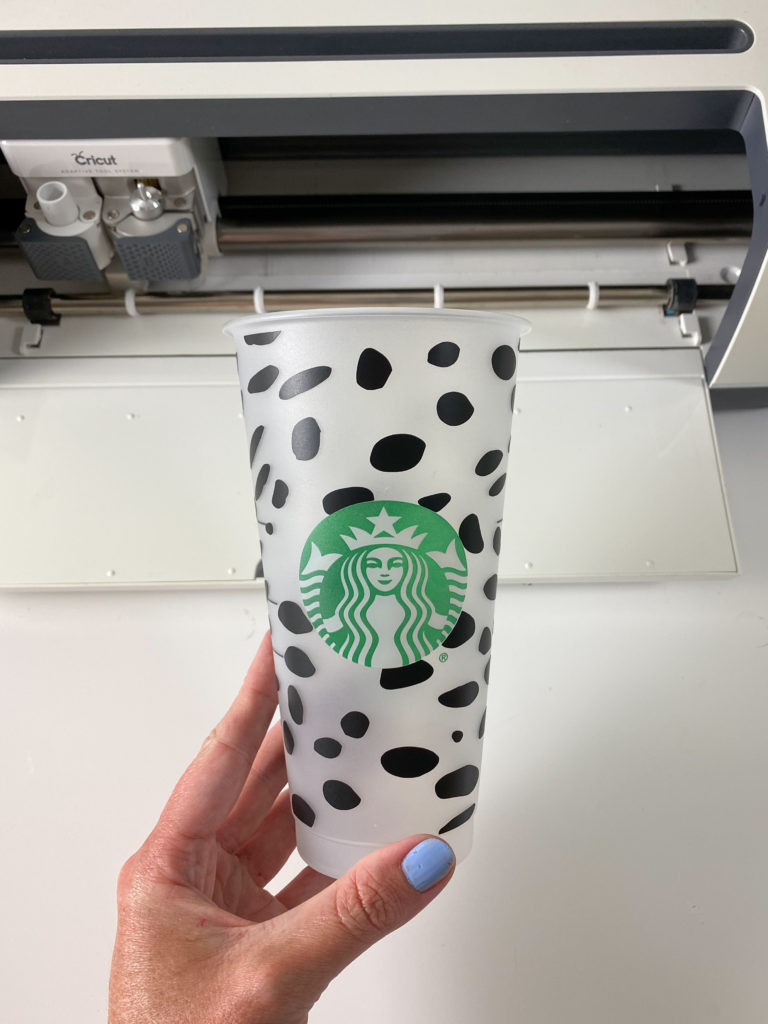 As always, if you create something cool I'd love for you to tag me on IG or send me an email! If you have any questions drop a comment below. 🙂
Happy crafting!