DIY Daisy Print Canvas Shoes With Heat Transfer Vinyl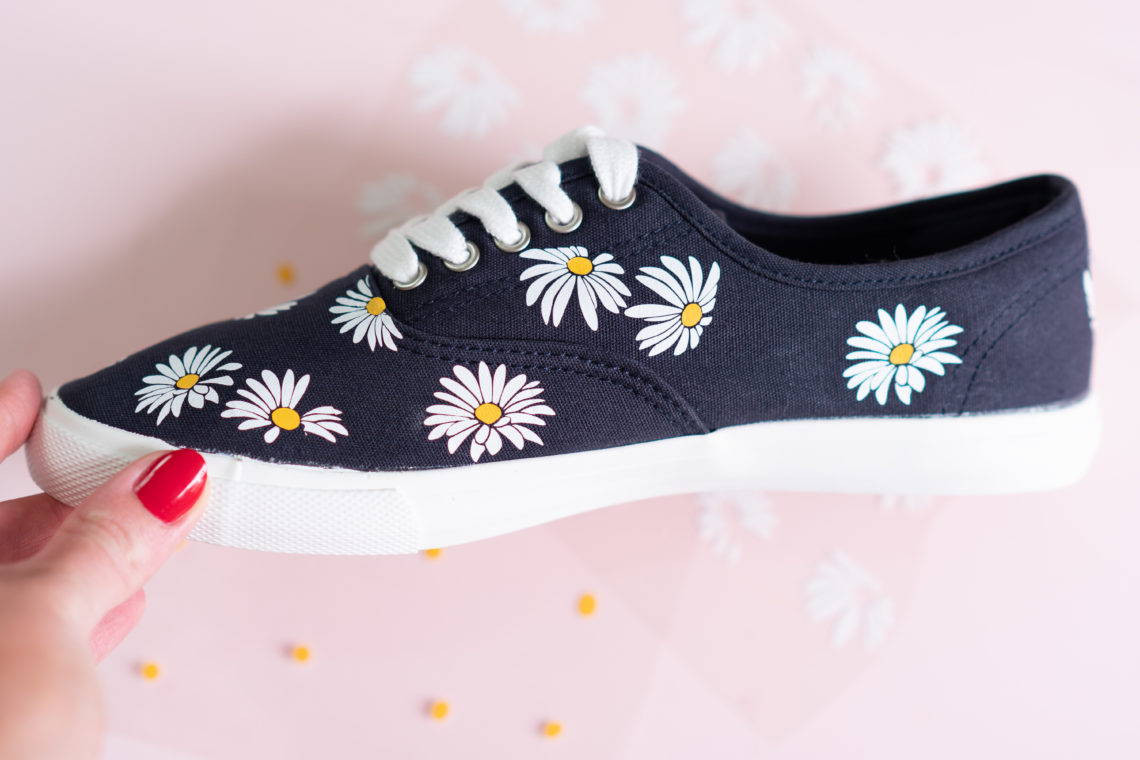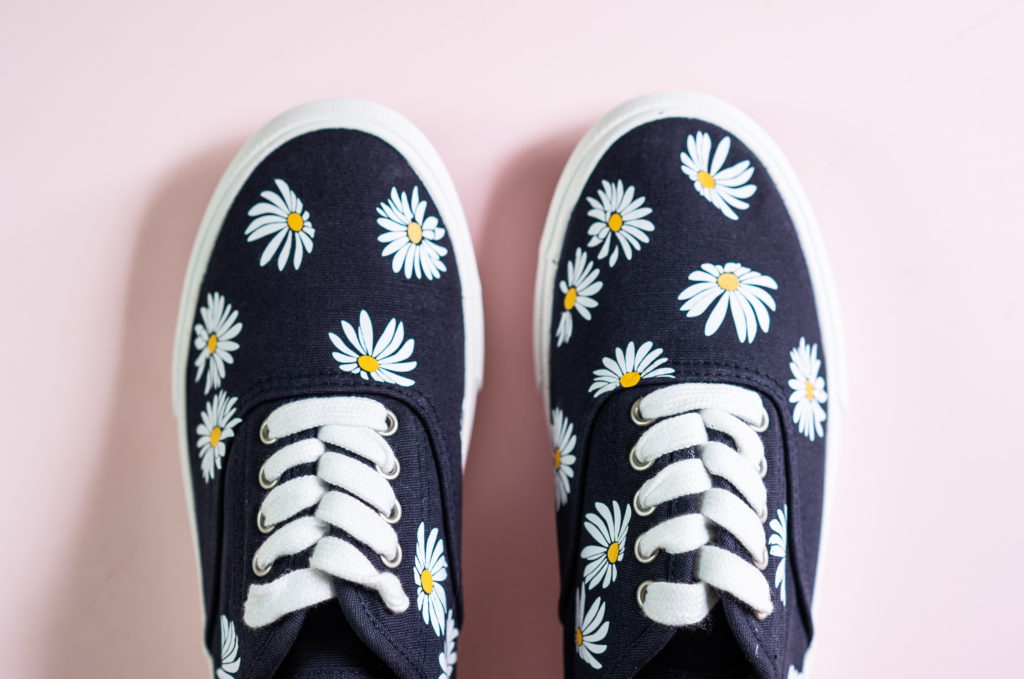 This quick and easy DIY is the perfect way to step into summer. You can find blank canvas shoes at discount stores, shoe stores or even amazon, like I did. They're affordable and even better, totally customizable. Keep reading below to see how I used heat transfer vinyl and the Cricut Maker to create this trendy pair of daisy print shoes!
Estimated Time To Complete: 45 Minutes – 1 hour
Supplies Needed:
Step One: Design Setup
Start by uploading the design you're using and scaling it to fit on the shoes. I used this daisy SVG file and scaled each daisy to be around 1 inch wide. Duplicate the designs until you have enough to cover the shoes.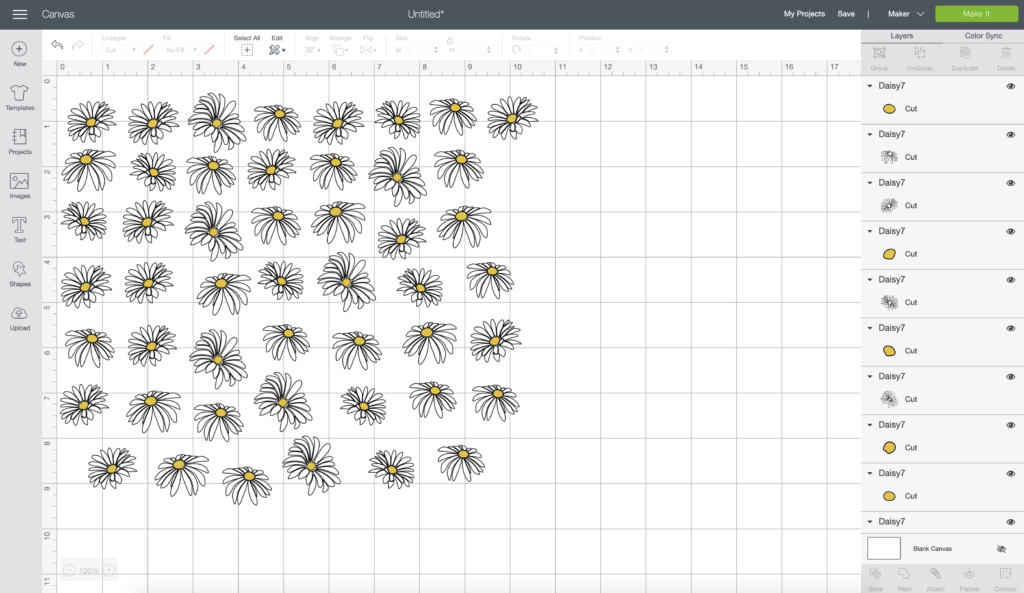 In the following window, turn on the mirror option for both cutting mats.
*If you're new to heat transfer vinyl, check out this post: Complete Iron-On Vinyl Guide for all of the details on why mirroring designs is necessary.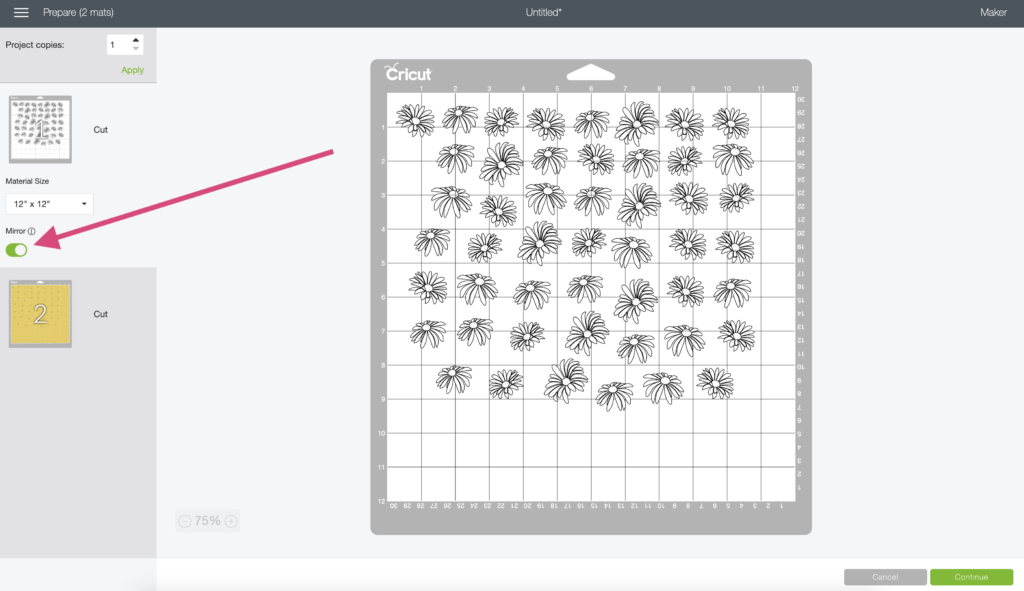 Step Two: Load and Cut Heat Transfer Vinyl
Place the htv on the cutting mat with the shiny side facing down, load the mat into the machine and press the start button. Once the first color has finished cutting, load the second color the same way and cut.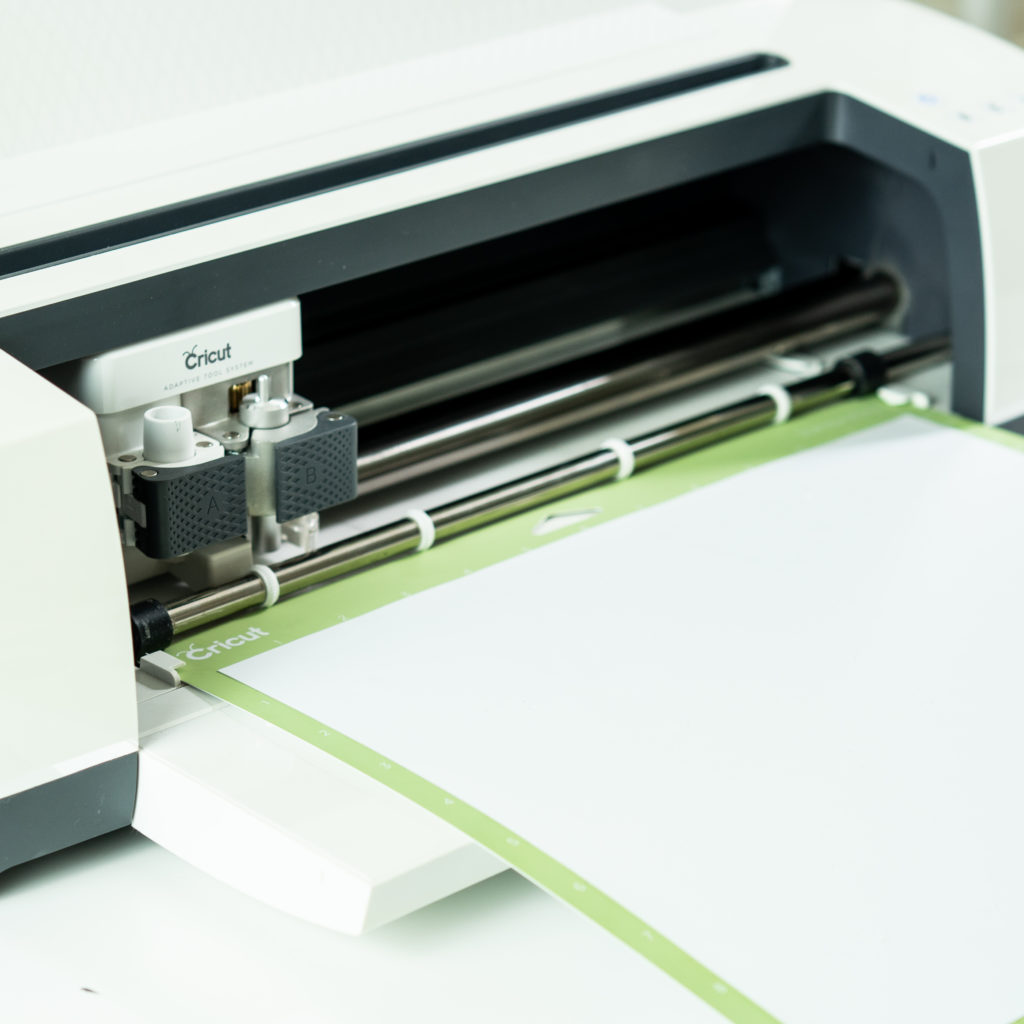 Step Three: Weed Designs
Once cutting is complete you can remove the heat transfer vinyl from the mat and peel away the excess vinyl from around the cut lines.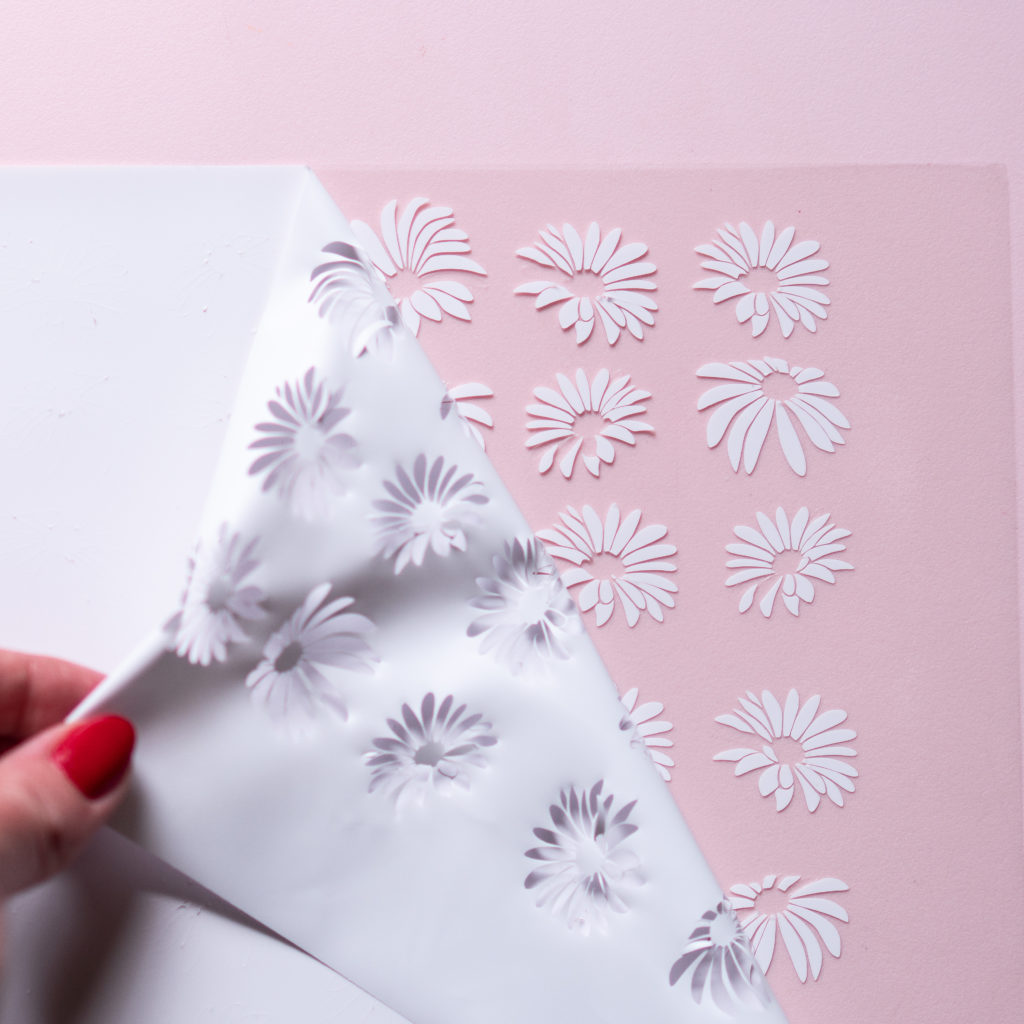 Look how beautifully these delicate flowers weeded!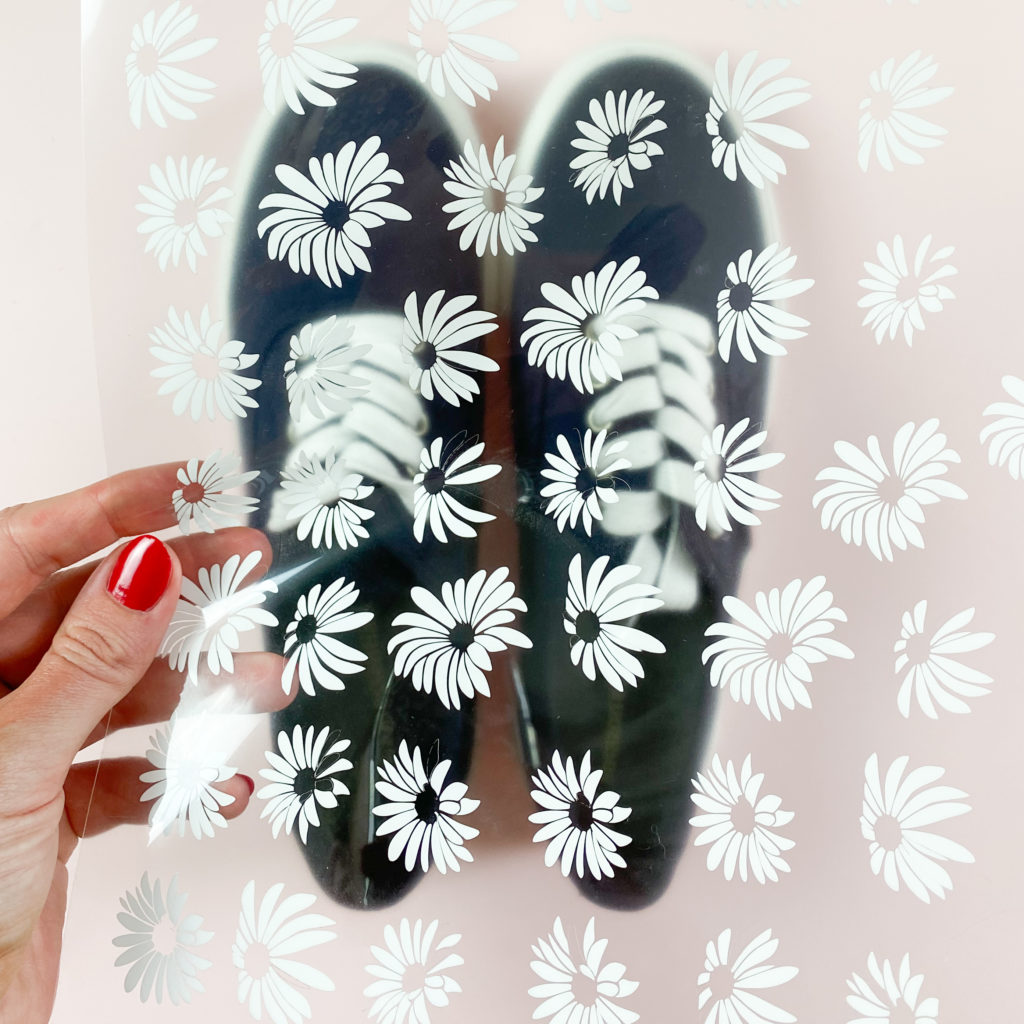 Step Four: Iron On Heat Transfer Vinyl
Now, you can cut the flowers apart and iron them on one by one. I used a mini crafting iron and it worked great. I set it to high and pressed directly over the carrier sheet for 10 seconds.
*If you don't have a mini crafting iron you can also use the tip of a regular household iron or the Cricut Easy Press mini.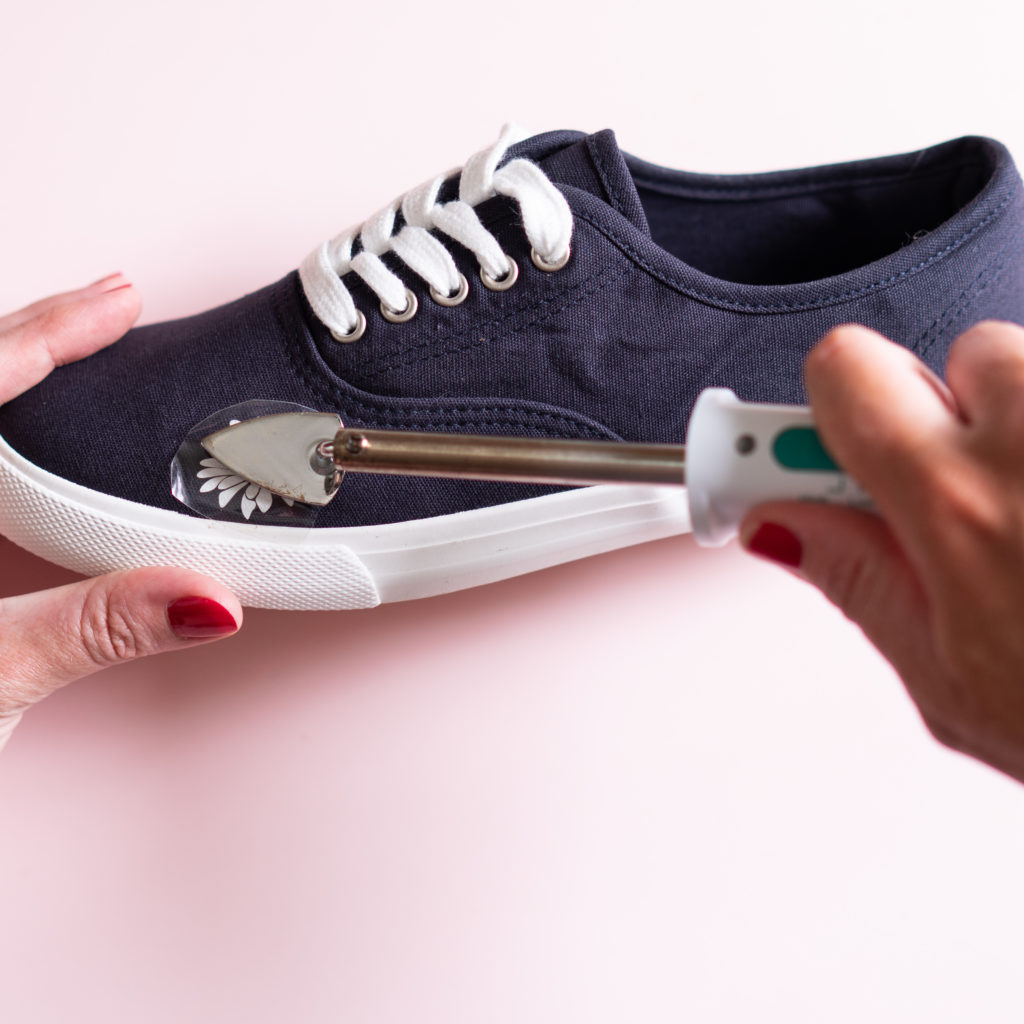 Allow the vinyl to cool for a few seconds then remove the carrier sheet. Continue adding the flowers one by one until you achieve the desired look.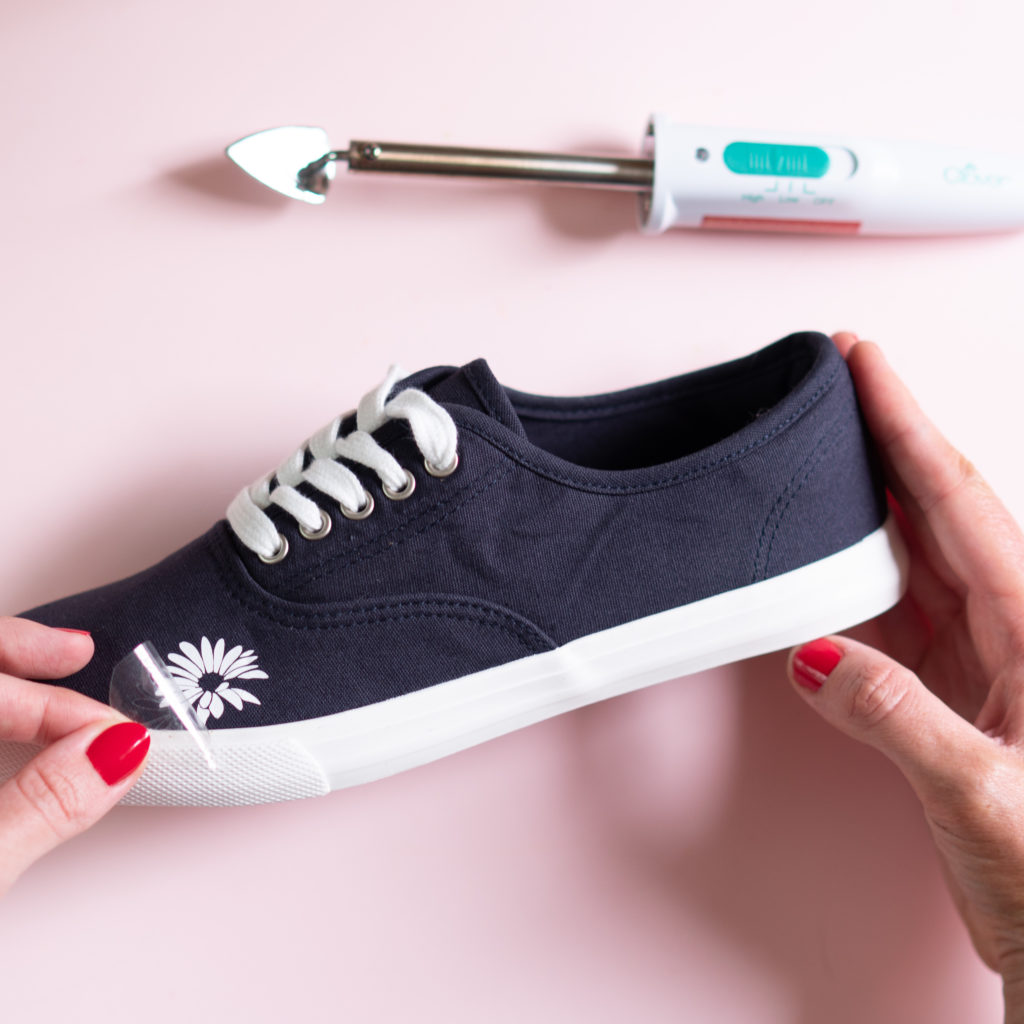 Now you can go back and add the yellow centers using the same steps as above. Just be sure the carrier sheet is large enough to protect the white part of the flowers from being touched and melted by the hot iron.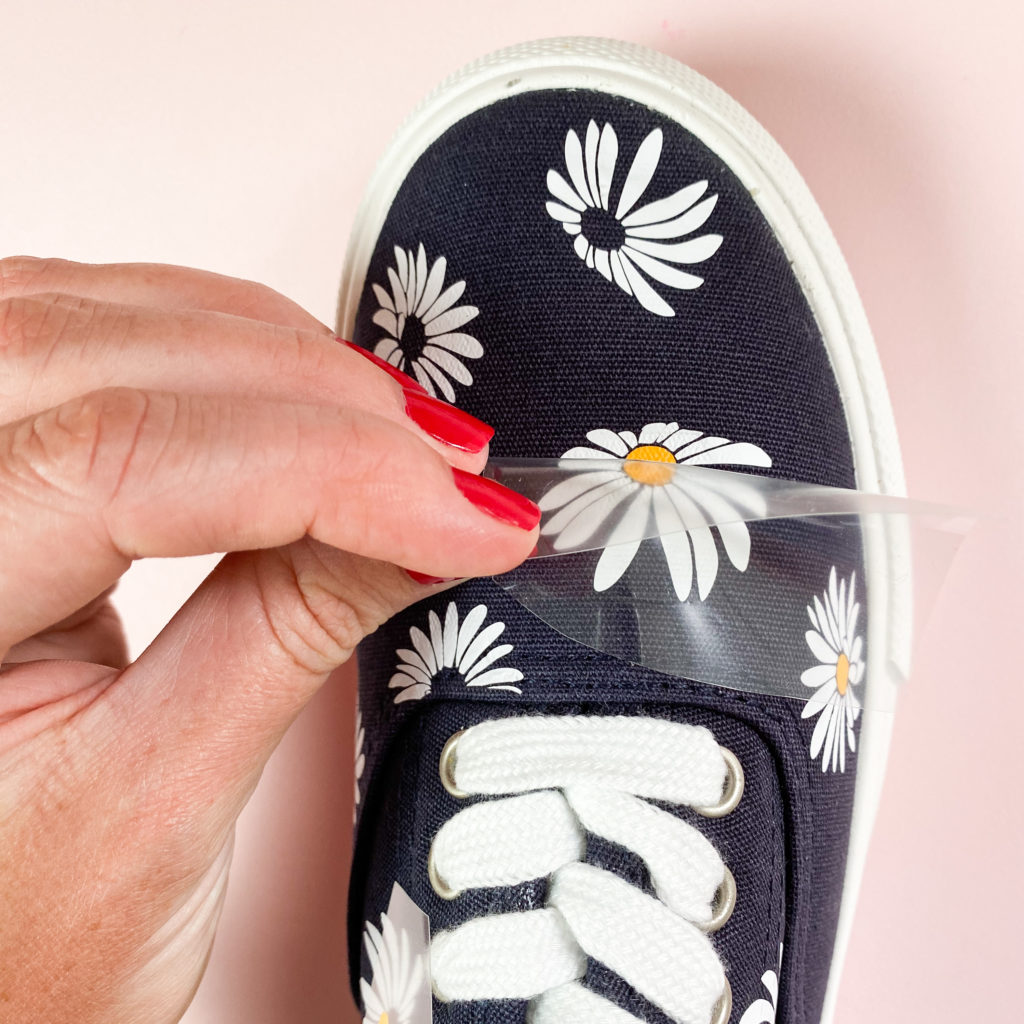 Step Five: Obsess over the cuteness!
These are officially my new favorite shoes! I found the inspiration for these on a popular shoe retailers website for $50 and these ended up costing me less than $20. Plus, they were so fun to make!