DIY July Fourth Party Idea – How To Apply Adhesive Vinyl To A Metal Beverage Tub
Hey, crafters! Kayla here today with a quick and easy July Fourth party idea using adhesive vinyl on a metal beverage tub. If you're looking for a fun and festive way to keep things chilled at your next party then today's step-by-step tutorial is for you. As always, I'm working with the Cricut Maker but any die cutting machine will work just fine. Let's get started!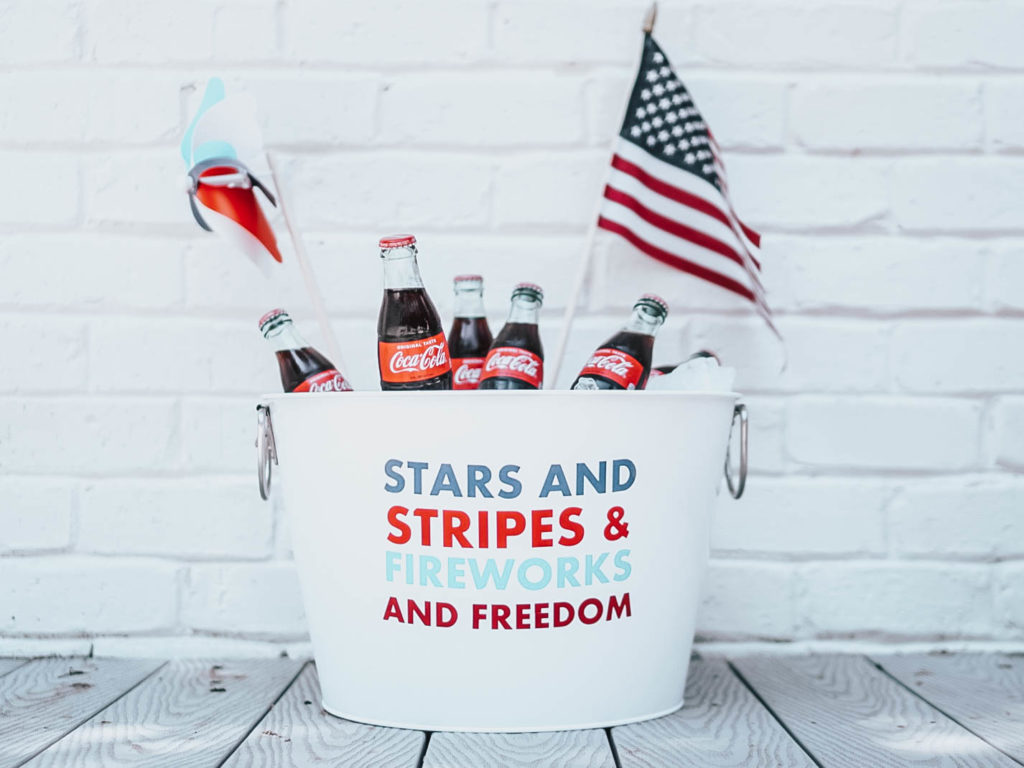 Estimated Time To Complete: 15-20 mins (beginner)
Supplies:
Scraper Tool
Metal Beverage Tub
Step One: Design Space Set-Up
Use the font tool to type out the saying you plan to use and then use the color fill tool to change the colors to match the colors of vinyl you're using. Of course, this isn't necessary but it's definitely helpful.
Measure the tub you're using and scale the design to fit.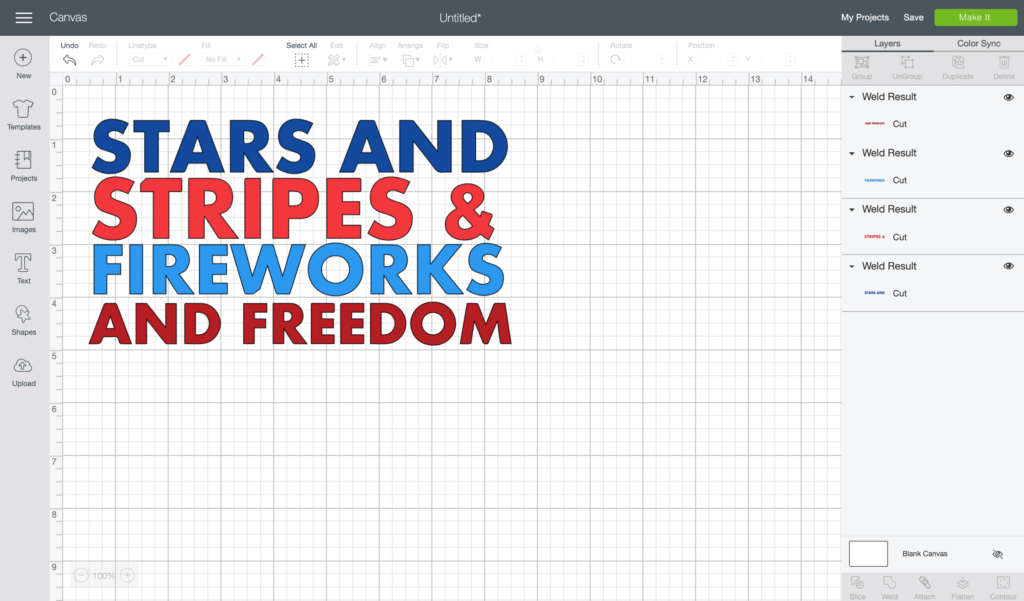 Step Two: Set Material, Load and Cut
In the cut settings window you'll see the order in which the colors will be cut. Choose vinyl as the cutting material and then load the first color onto the mat and into the machine.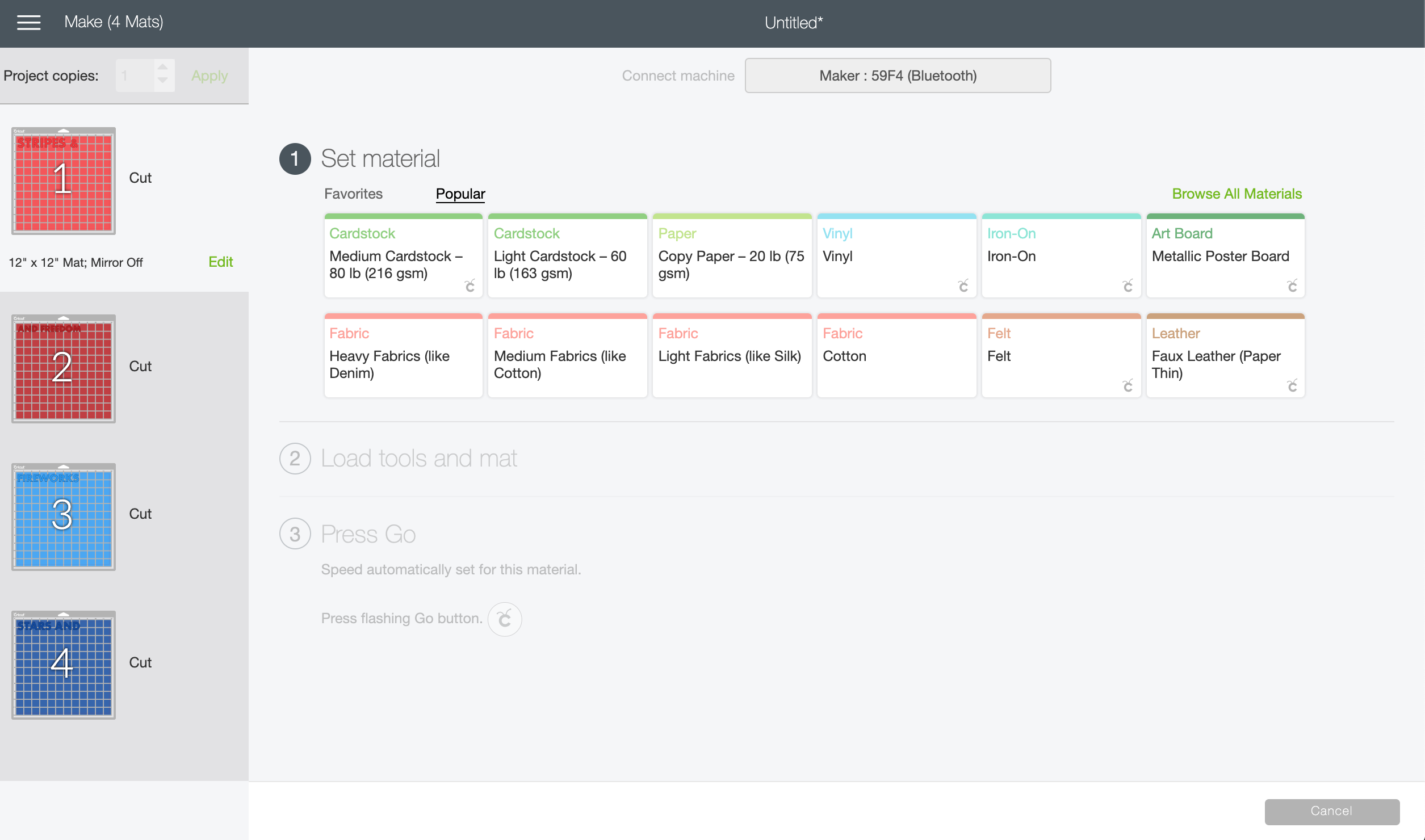 The machine will cut each color one at a time.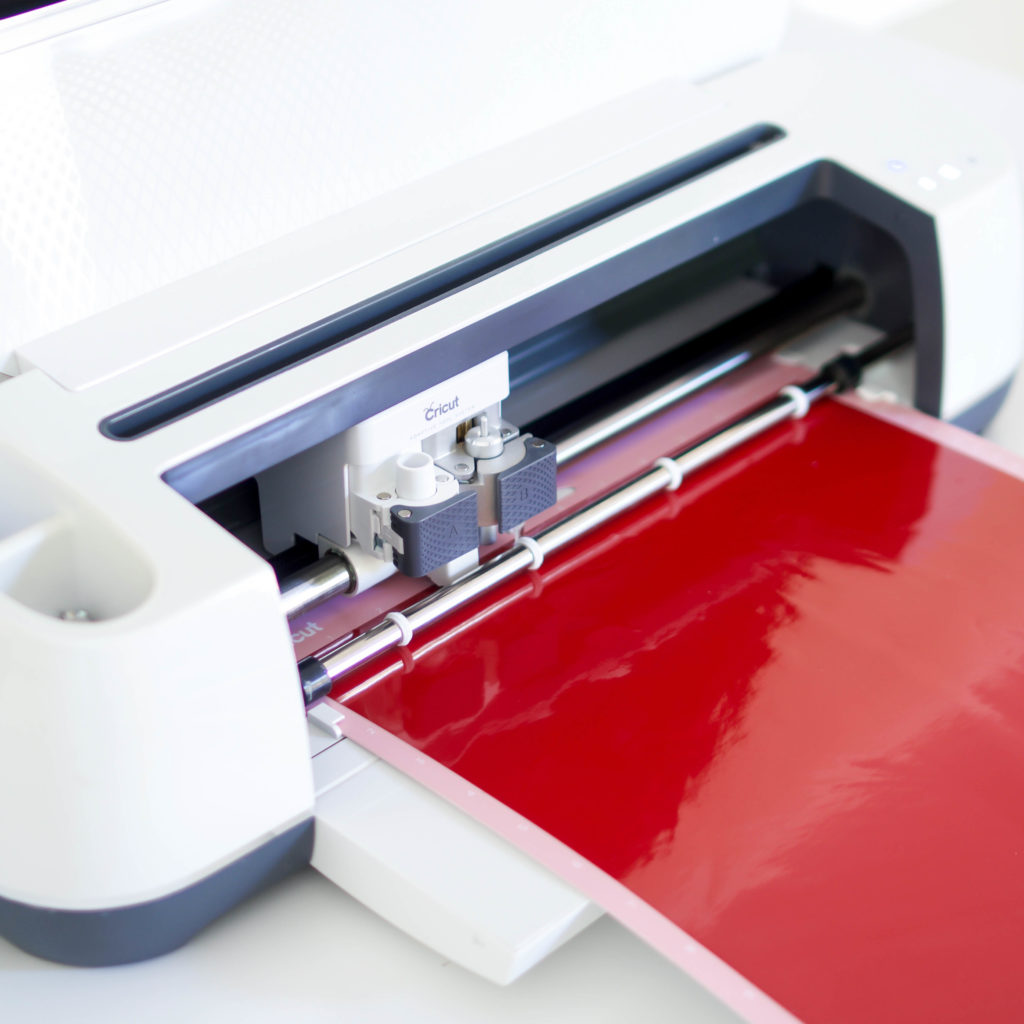 Step Three: Weed Designs
After all cuts are complete, remove the excess vinyl from around the letters.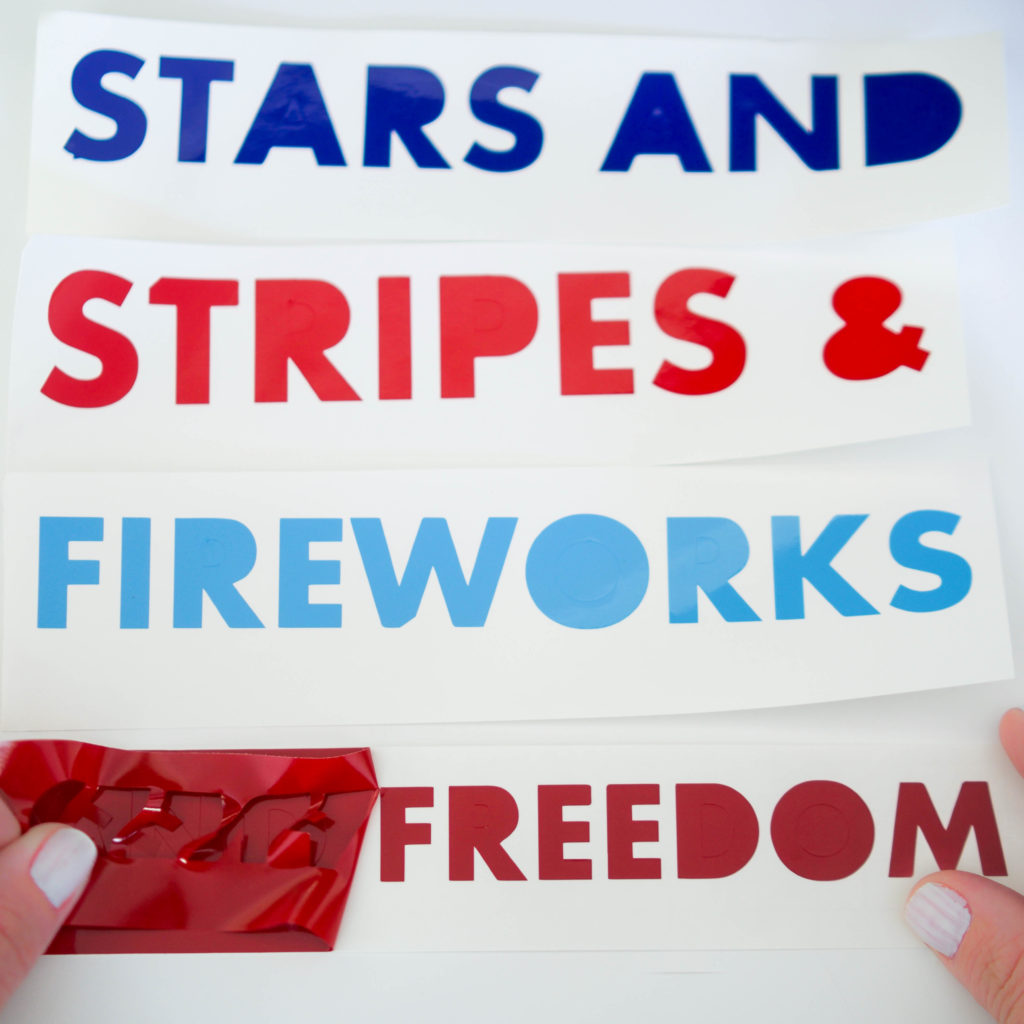 Then, use a weeding tool to remove the smaller bits.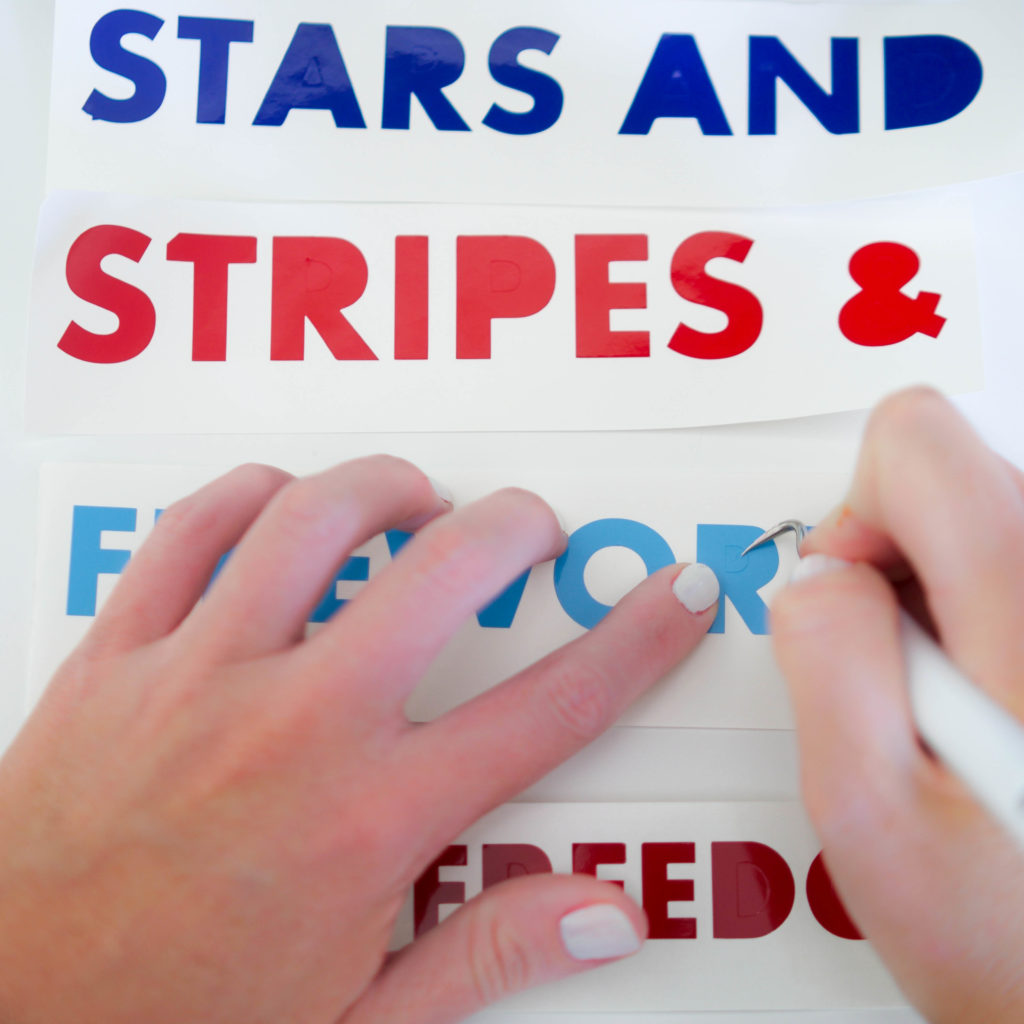 Step Four: Transfer
Cut and apply transfer tape over the vinyl decals, using a scraper tool to apply firm pressure over each design.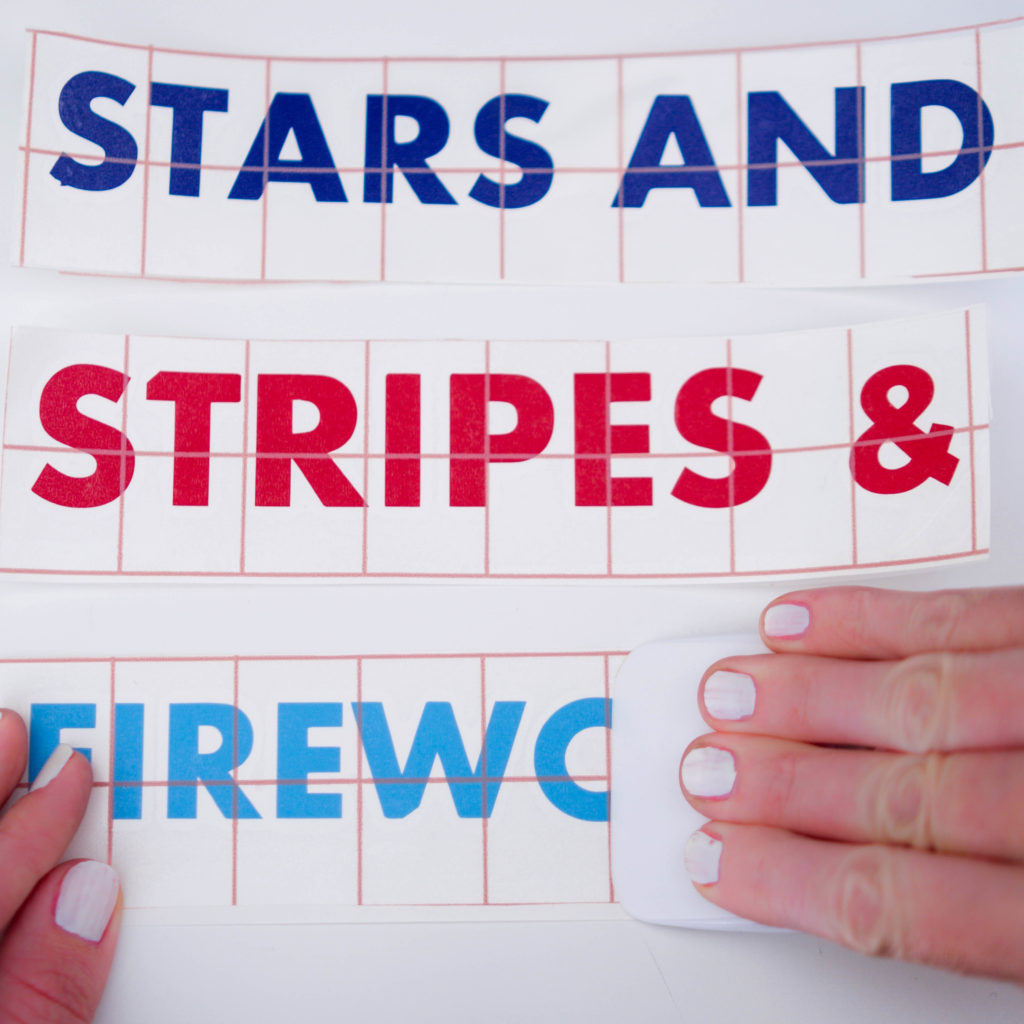 Peel the transfer tape away from the paper backing and apply the vinyl decals onto the metal tub. I tend to use my fingers to apply pressure over curved surfaces but you can also use a scraper tool.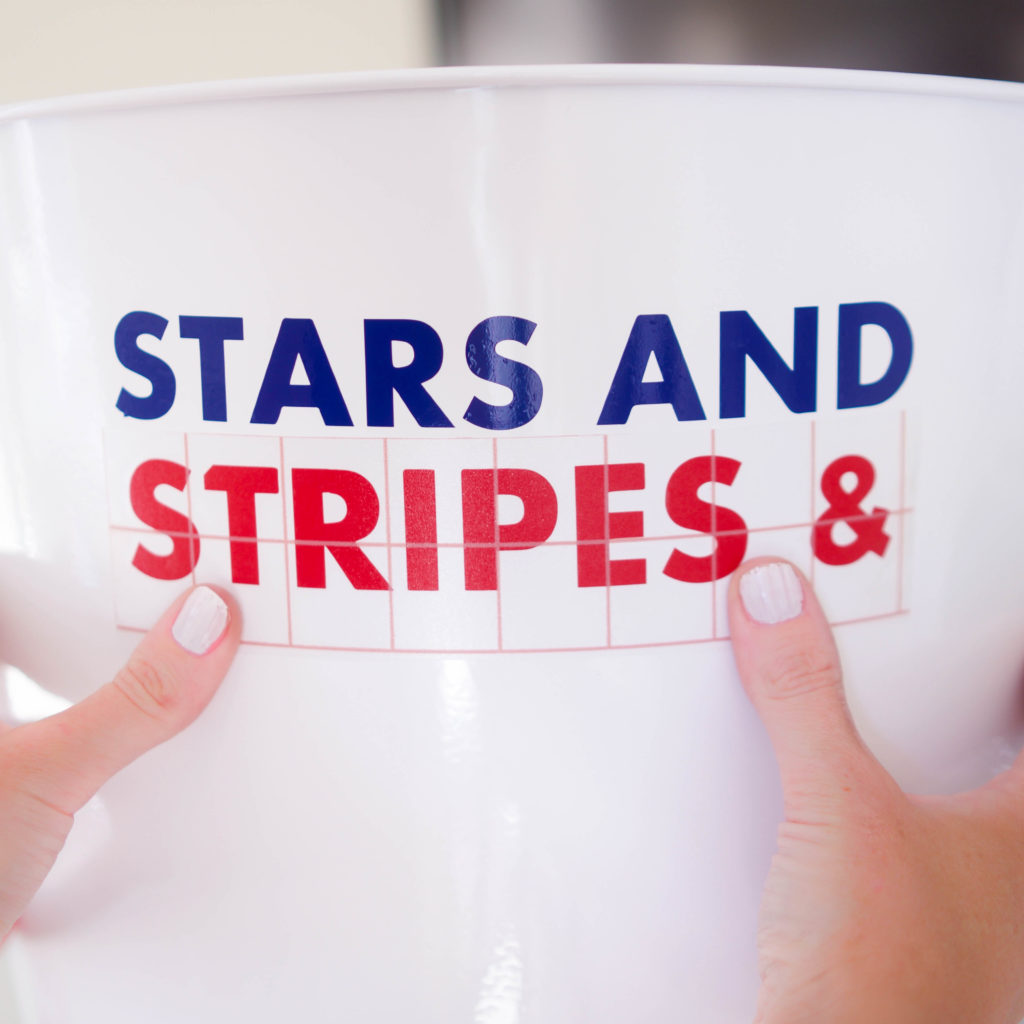 Peel away the transfer tape and continue lining up each part of the design until everything is applied.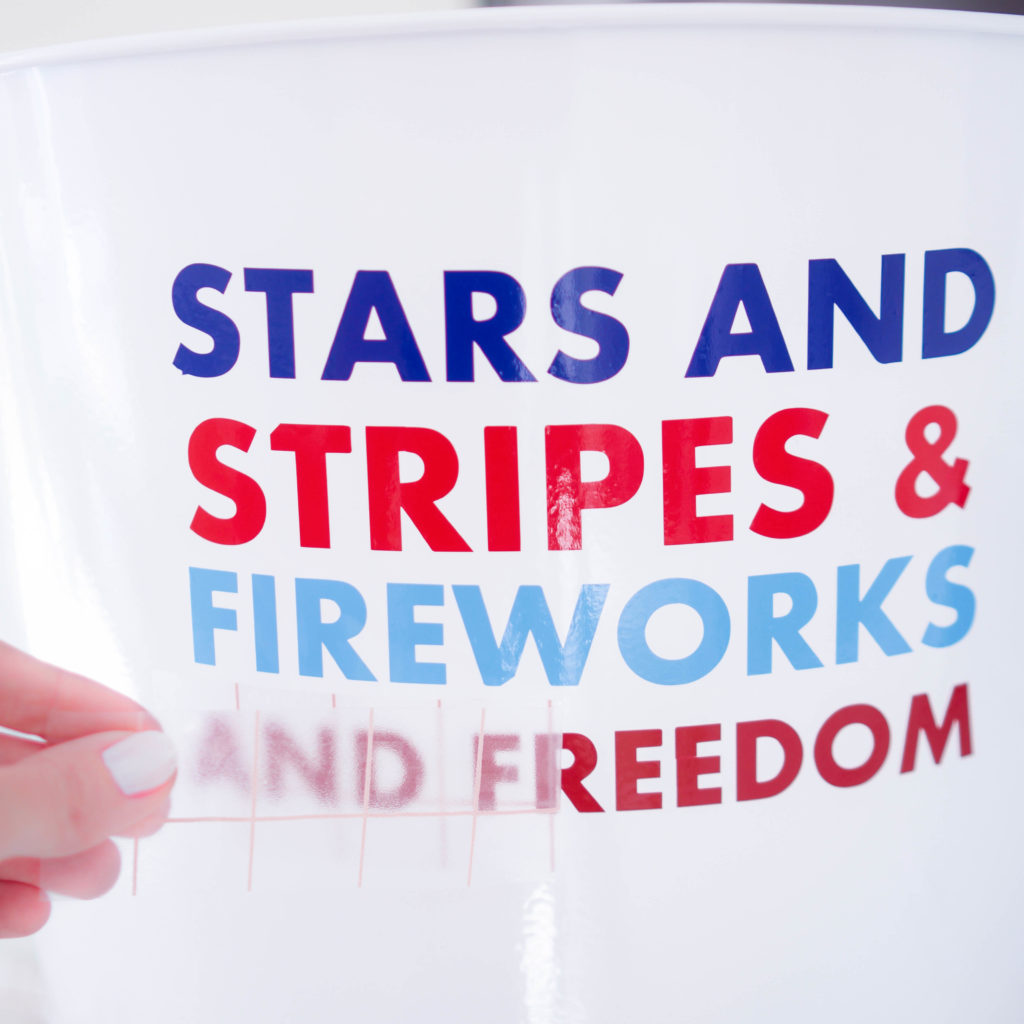 I'm a total eyeballer when it comes to centering decals but if you're a stickler for straight lines feel free to use a soft tape measure to find the vertical and horizontal center lines of the metal tub and place your decals according to those.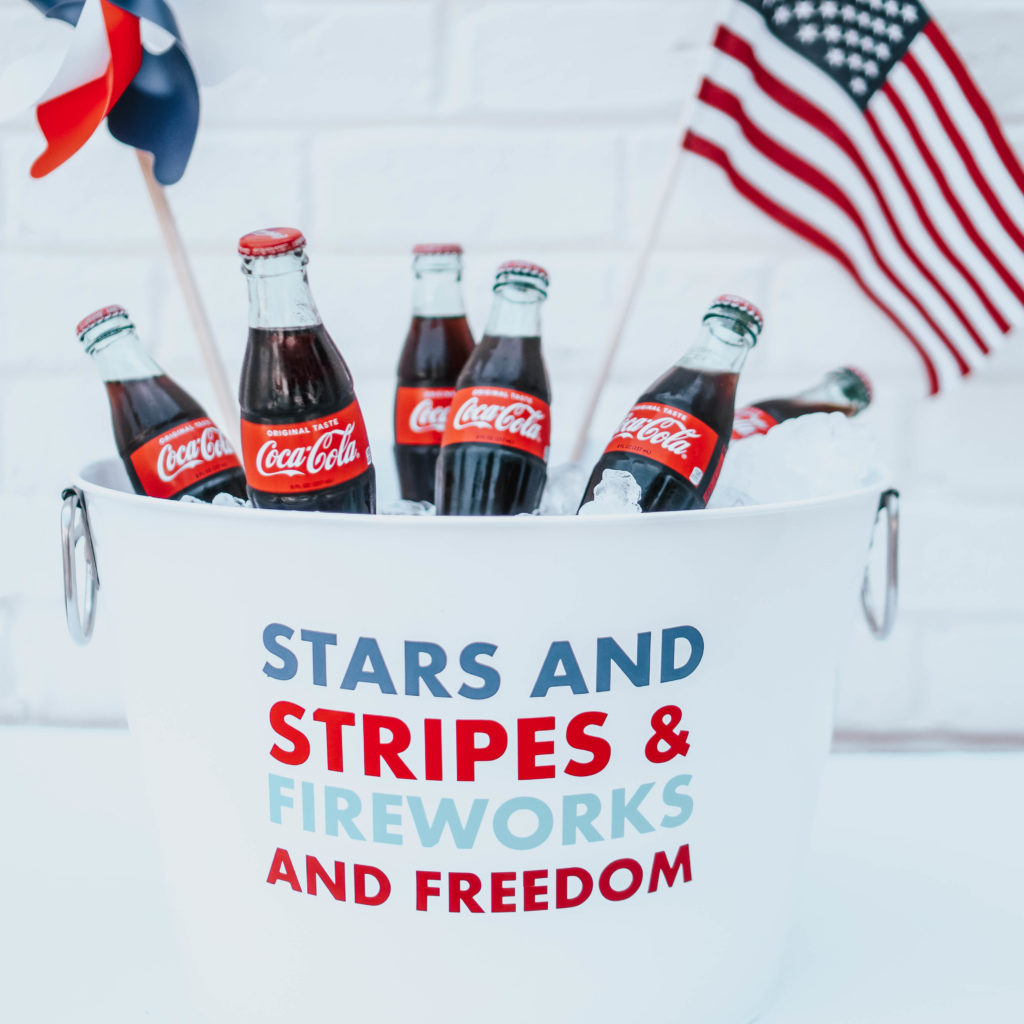 Now just fill it with ice and cold drinks and enjoy! These are also great for holding festive popsicles or water balloons. I think this would also be great at a wedding with a monogram or last name in coordinating wedding colors.