DIY Tutorial – How To Apply Patterned Heat Transfer Vinyl On A T-shirt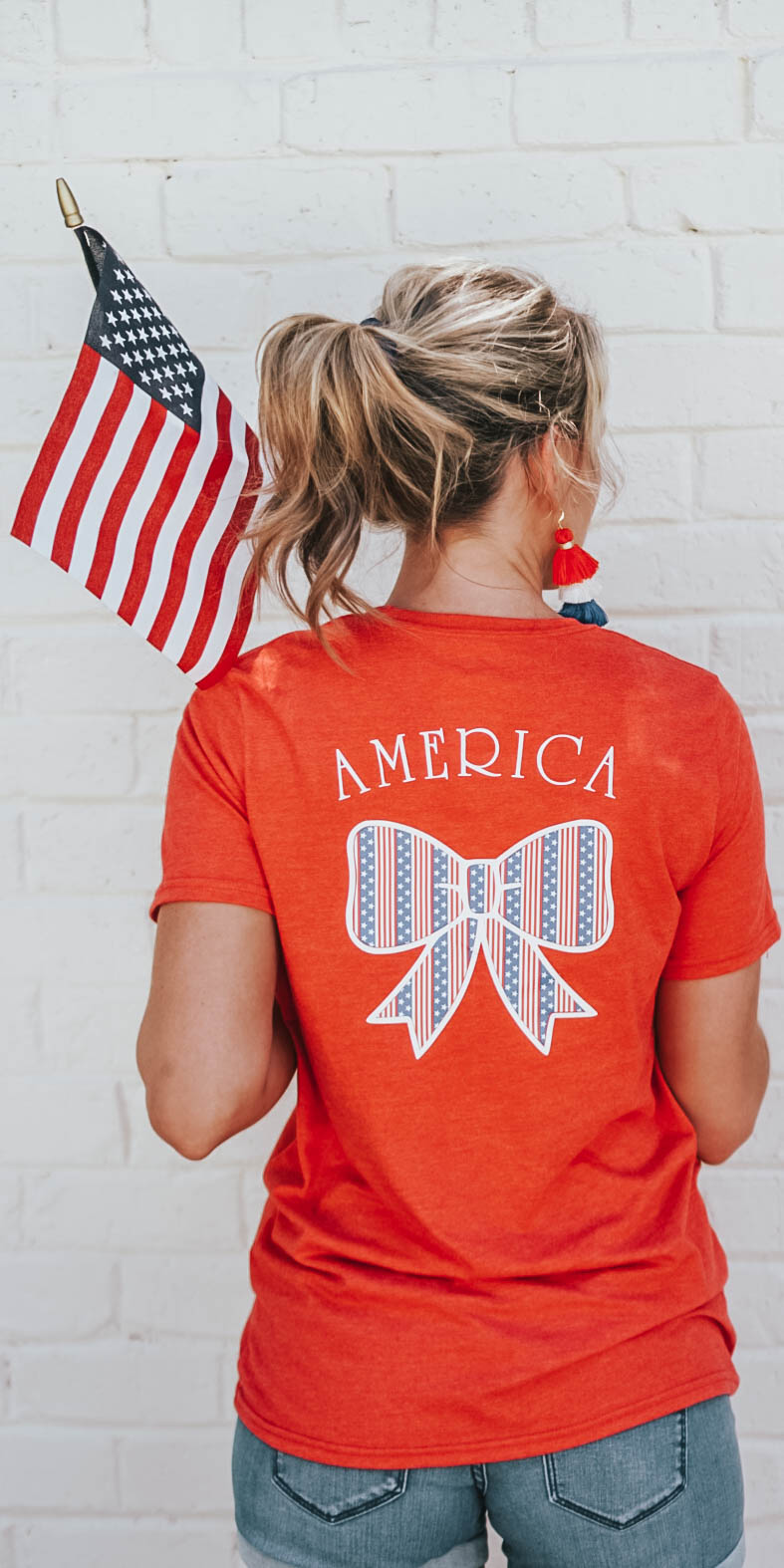 Hey, crafters! Kayla from the Kayla Makes blog here today to show you how-to make your own patriotic t-shirt using Craftables patterned heat transfer vinyl. Grab your Cricut machine and follow along with the easy step-by-step tutorial below.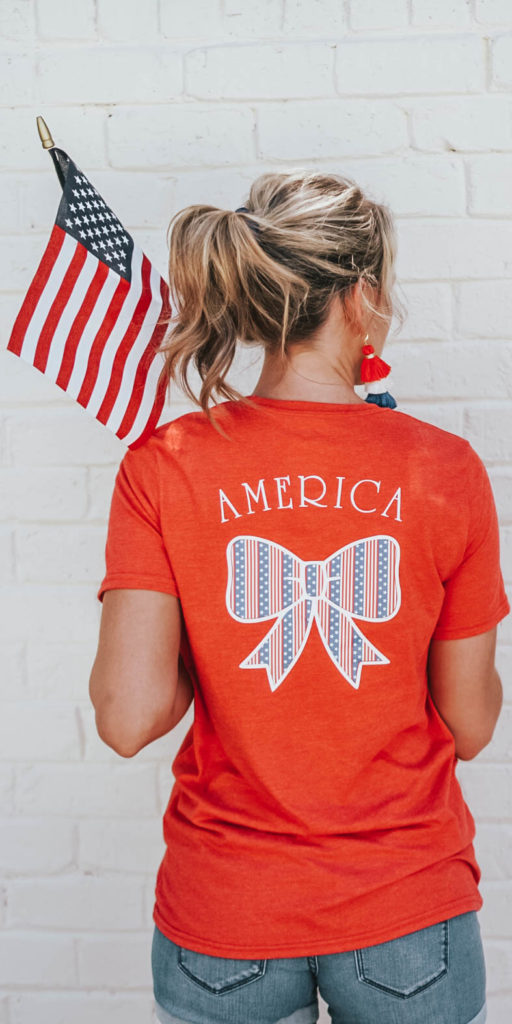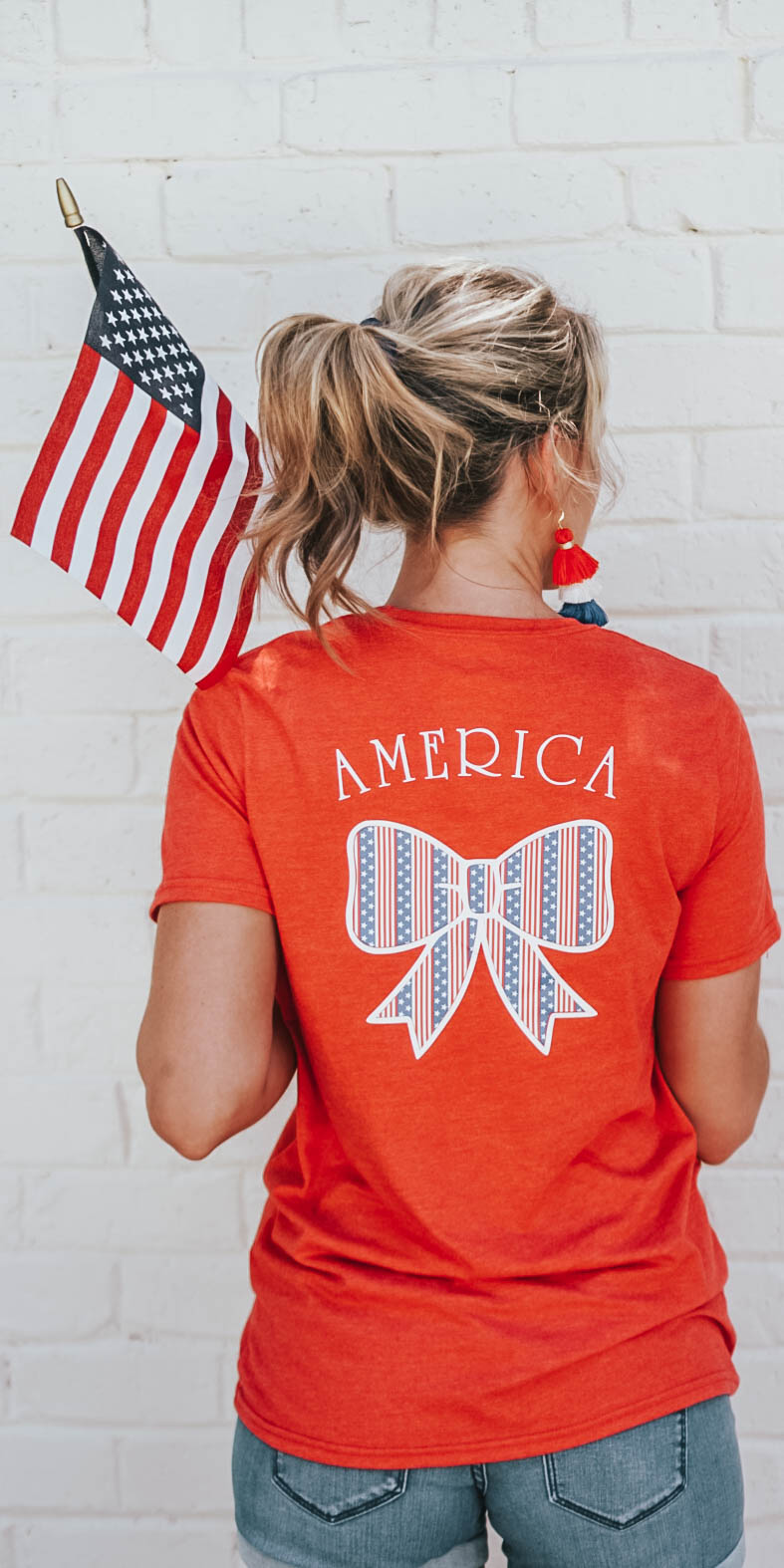 Estimated Time To Complete: 30 mins
Supplies:
Bow SVG Cut File
Blank t-shirt
Teflon Sheet
Scraper Tool
Iron or Heat press
Step One: Upload Designs and Adjust Cut Settings
Start by uploading the free bow svg into Design Space and deleting the designs you don't plan to use. For this particular t-shirt I'm using the bow as well as the outline.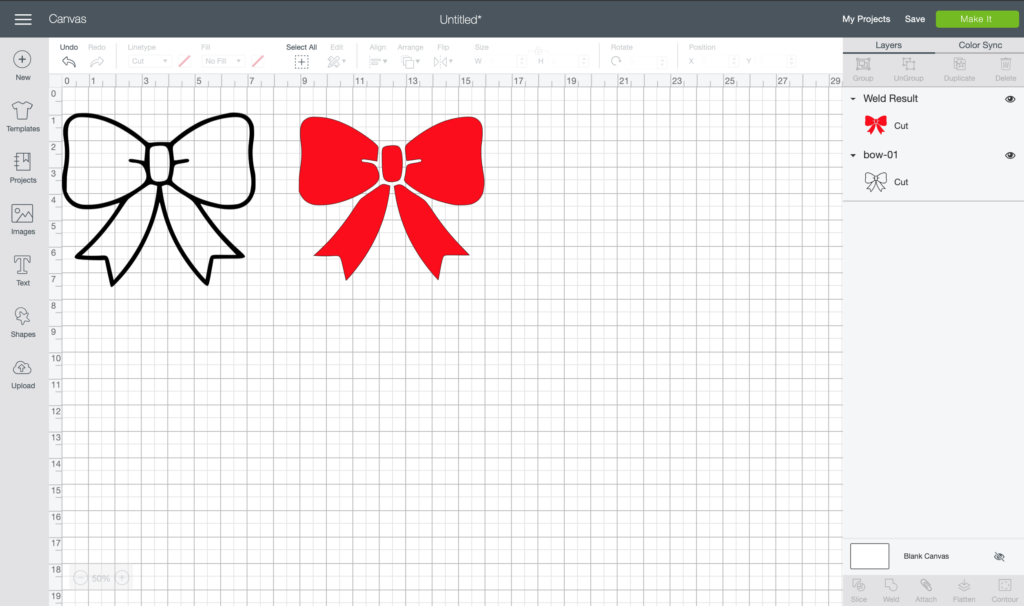 Since I'm cutting the outline of the bow out of traditional heat transfer vinyl I turned the mirror option on in the cut settings window for that particular image. However, patterned heat transfer vinyl is cut with the pattern facing up so mirror should be left off for the bow part of the design.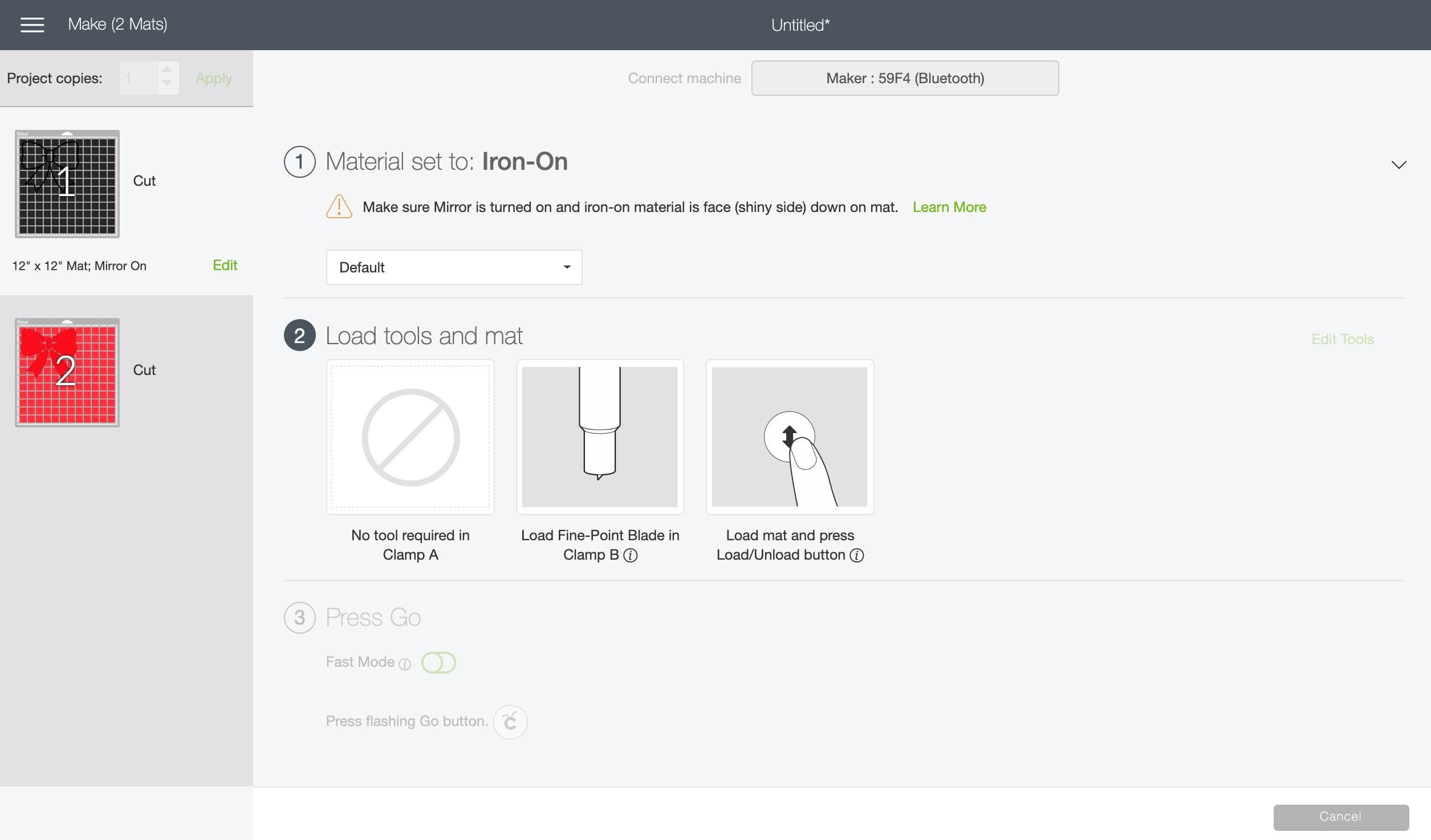 Step Two: Cut Designs
Place the smooth heat transfer vinyl on the cutting mat with the shiny side facing down and load the mat into the machine.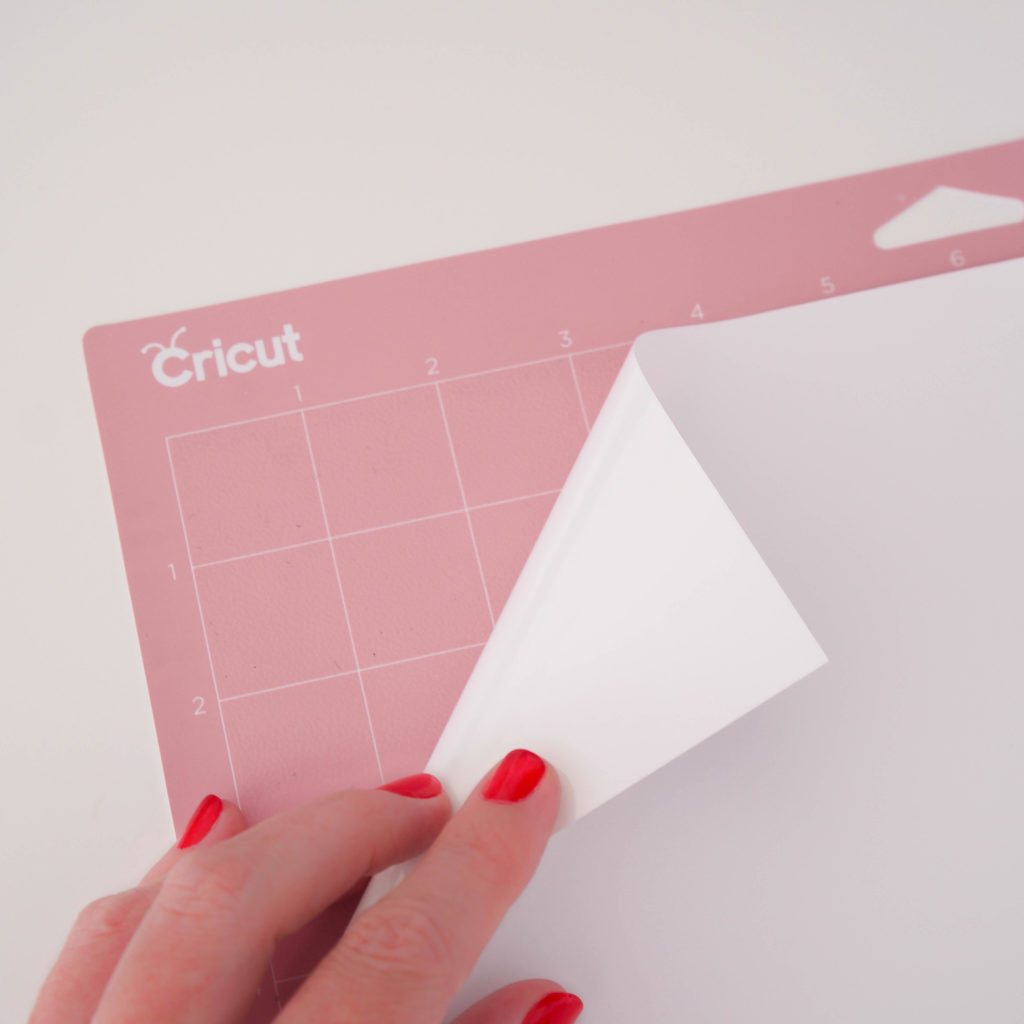 Press the flashing start button to cut the outline of the bow.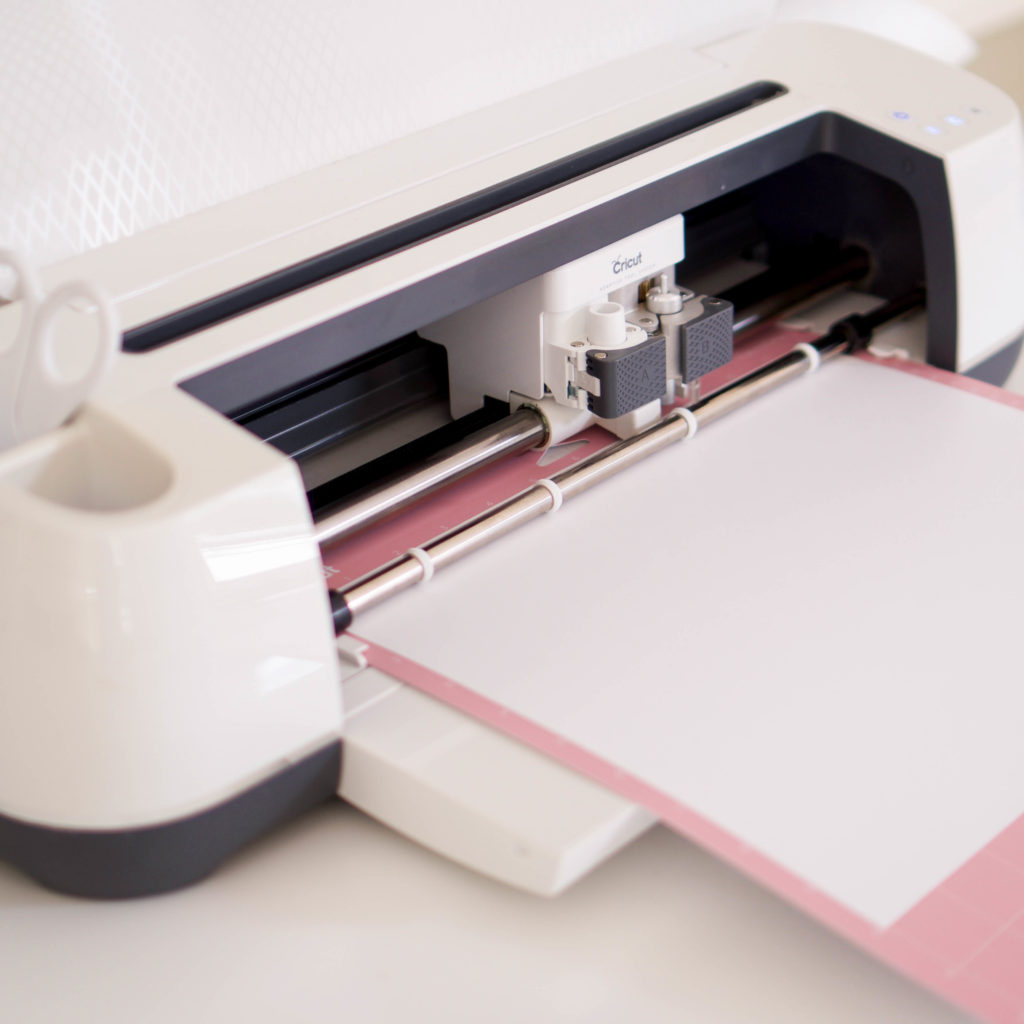 Next, place the patterned heat transfer vinyl on the cutting mat with the pattern face up and load the machine once again. Press the start button to cut the second part of the design.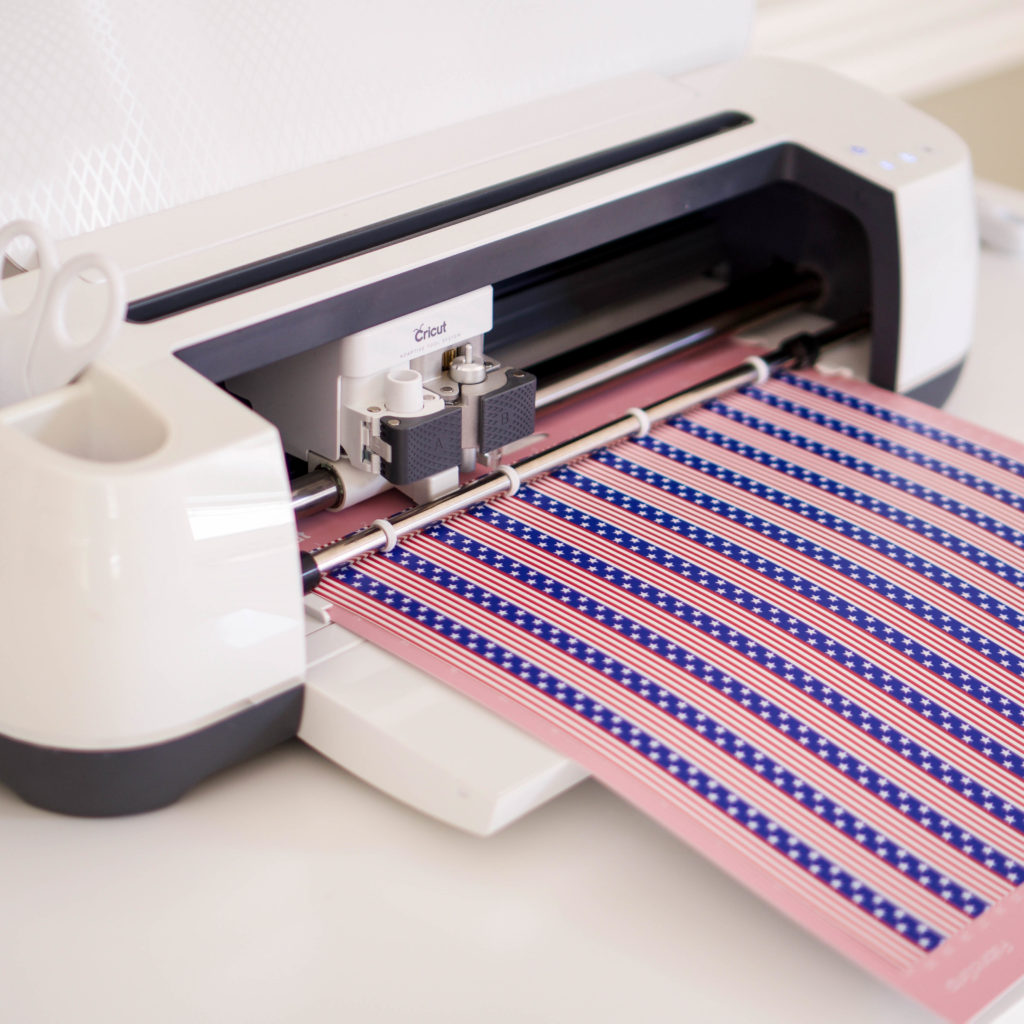 Step Three: Weed Images
Once cutting is complete, use scissors to free the cut images from the sheet of htv then remove the excess vinyl from around each design.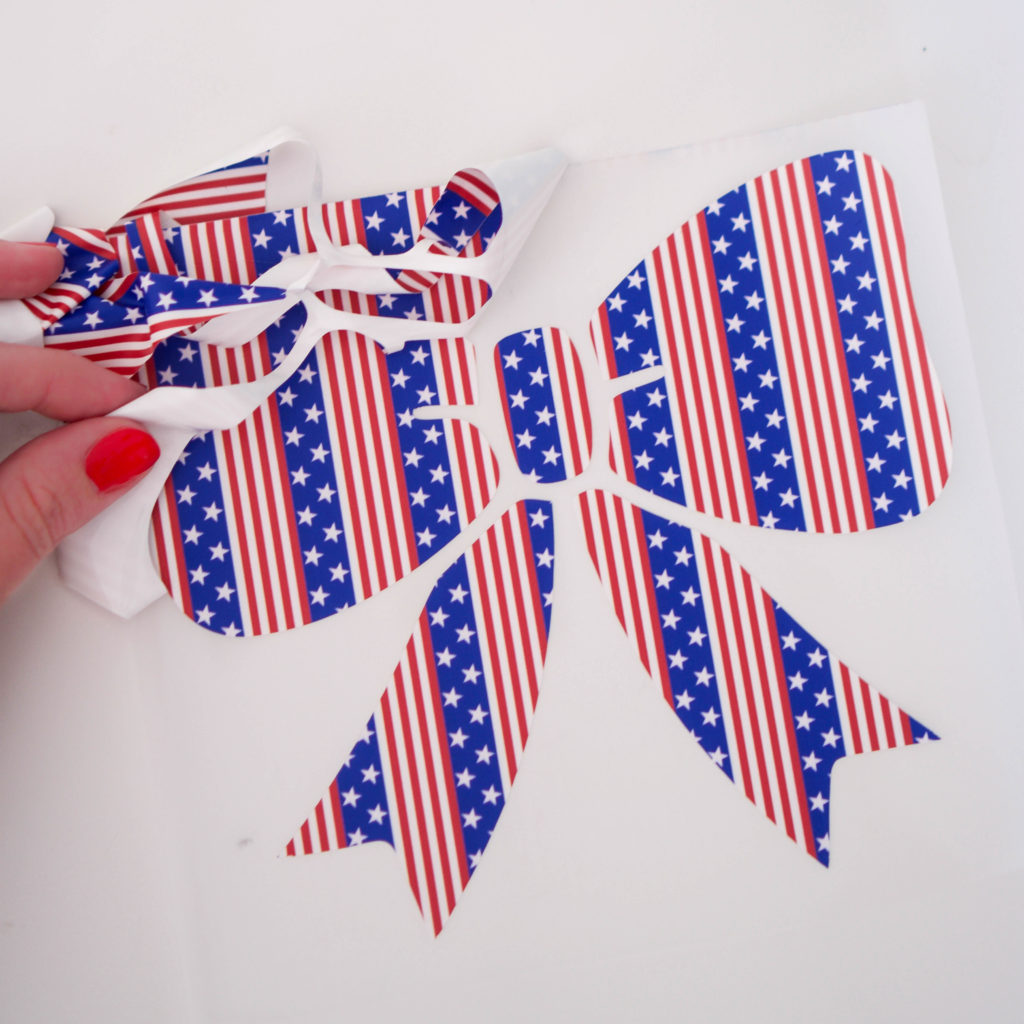 Use a hook tool to remove the smaller inside pieces.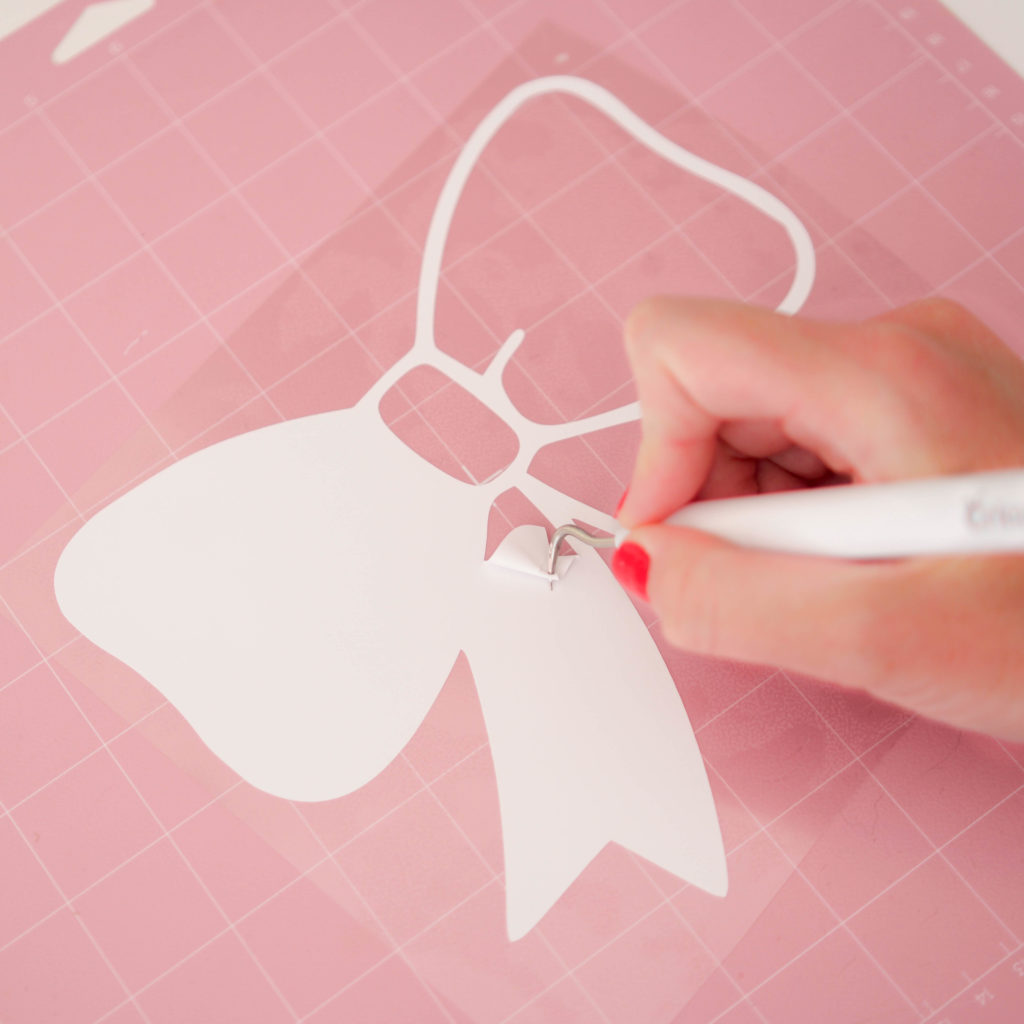 Step Four: Transfer Designs
Cut the heat transfer mask to size and apply it over the patterned image using a scraper tool.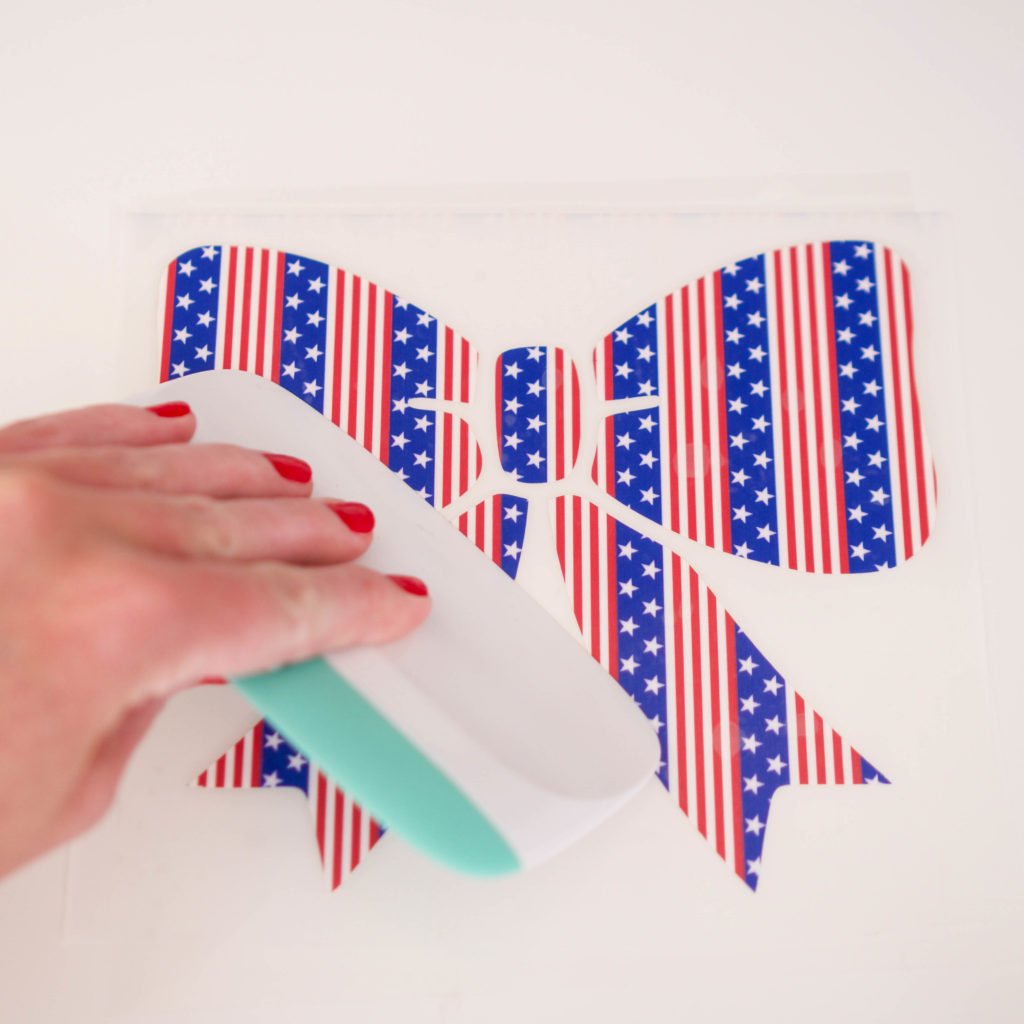 Peel the mask and patterned heat transfer vinyl away from the paper backing and place it on the shirt.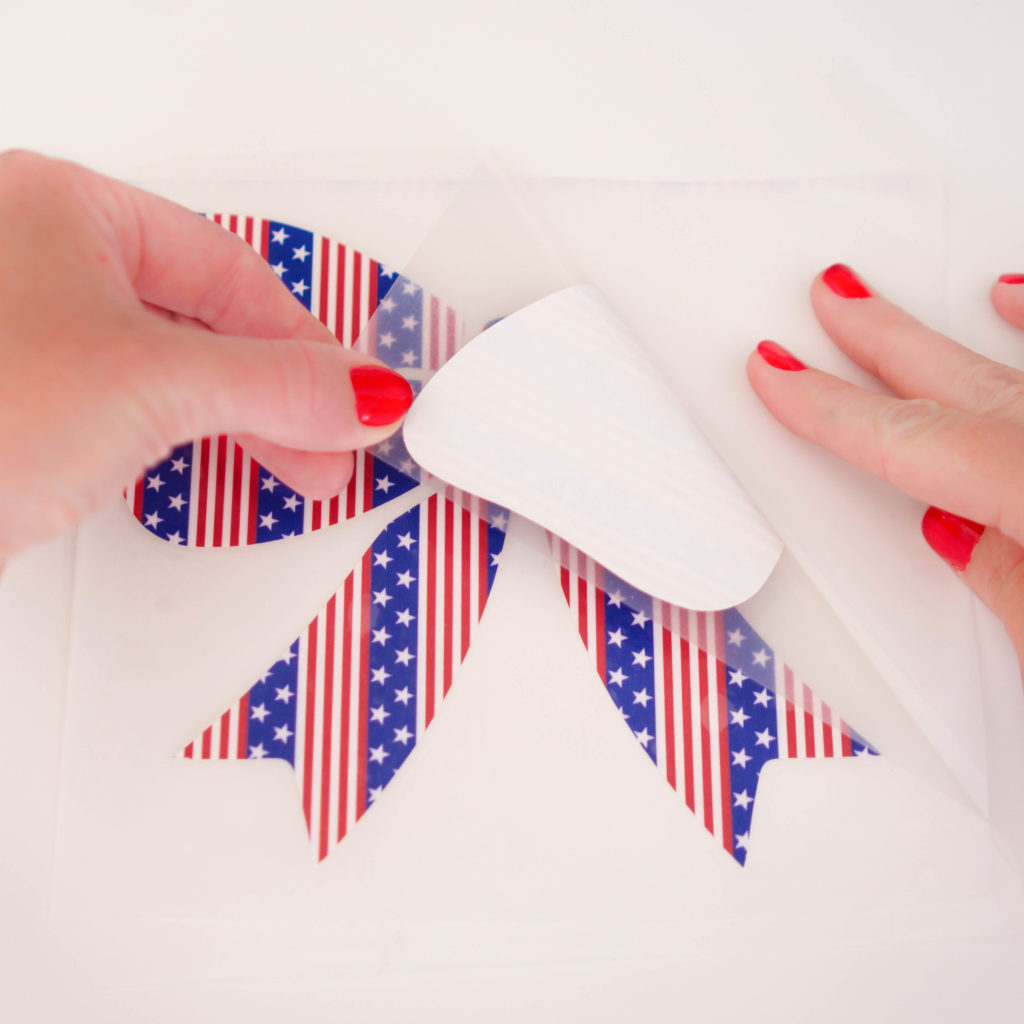 Press the design for 10 seconds without a teflon sheet then place a teflon sheet over the design and press for an additional 30 seconds.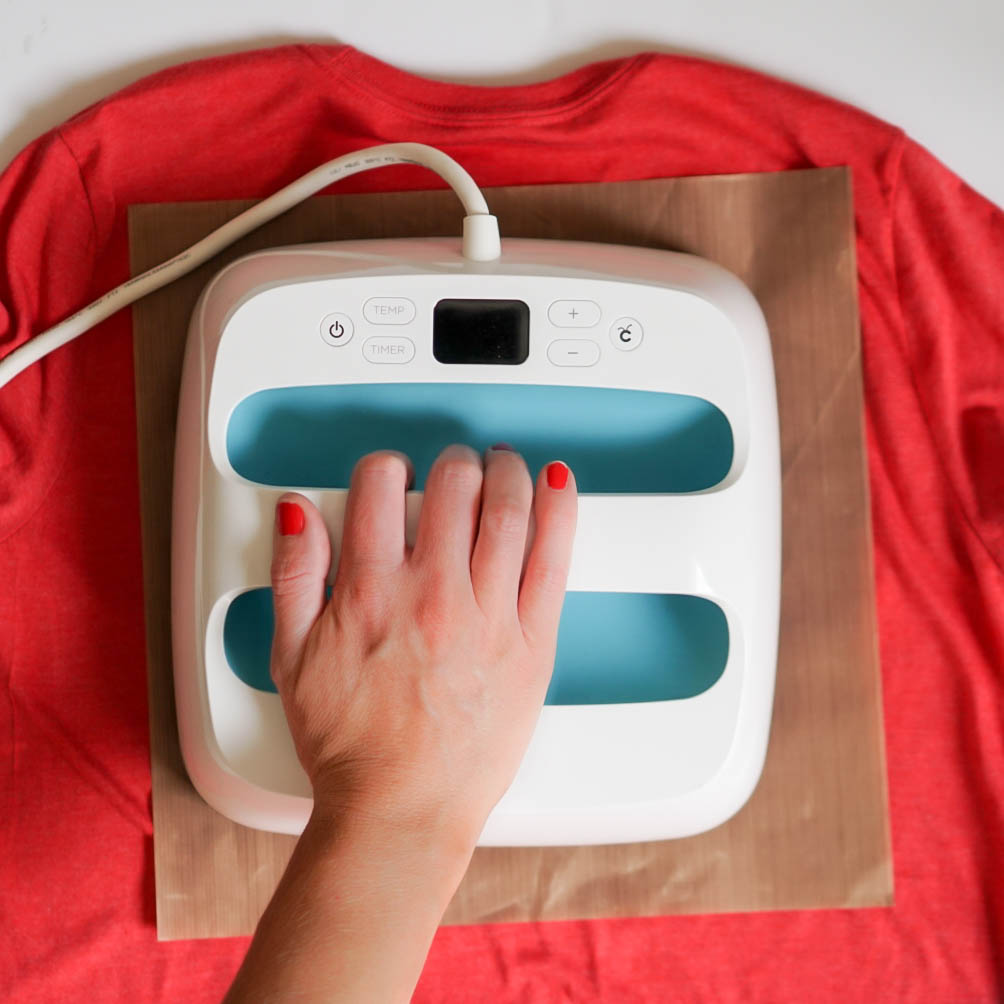 Let the design cool completely and then peel away the transfer mask.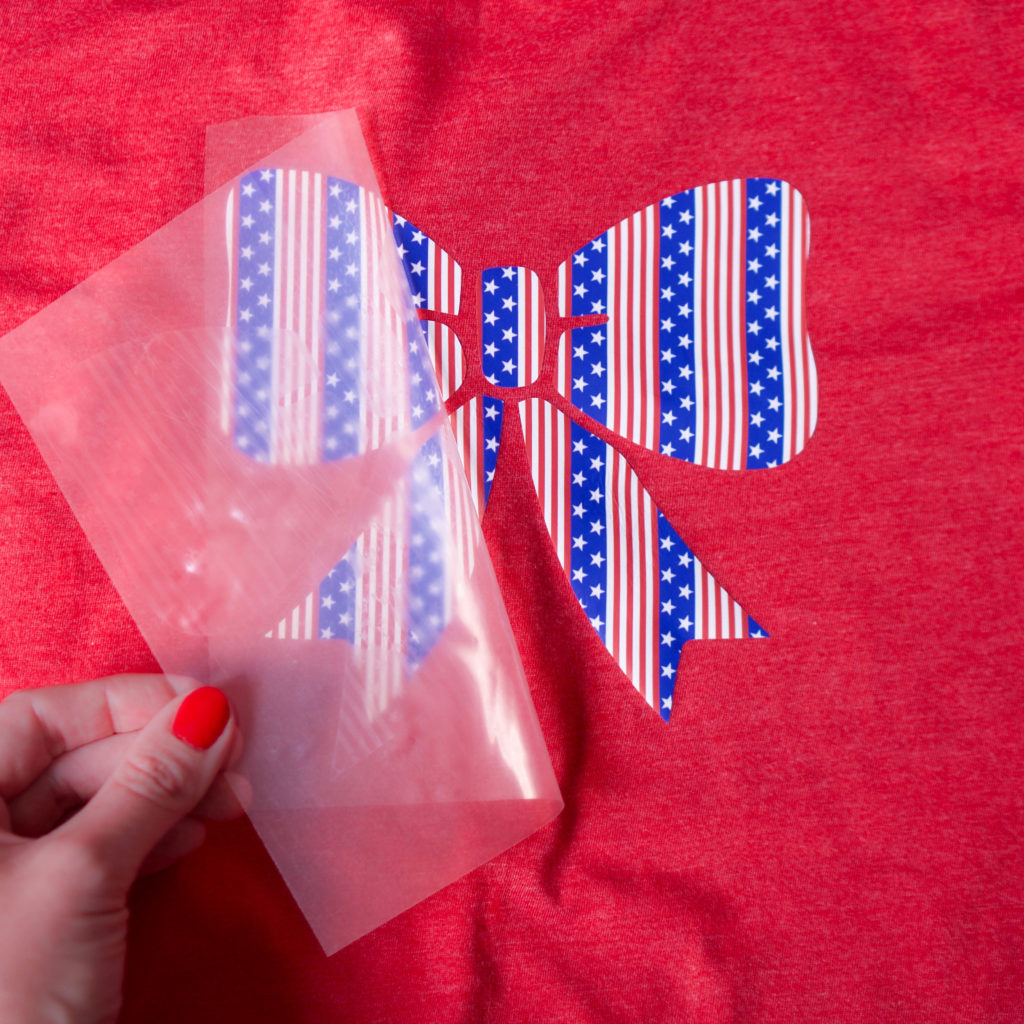 Align the bow outline around the first layer, cover with a teflon sheet and press for 20-30 seconds. Once the material has cooled down you can remove the transfer sheet and reveal your design!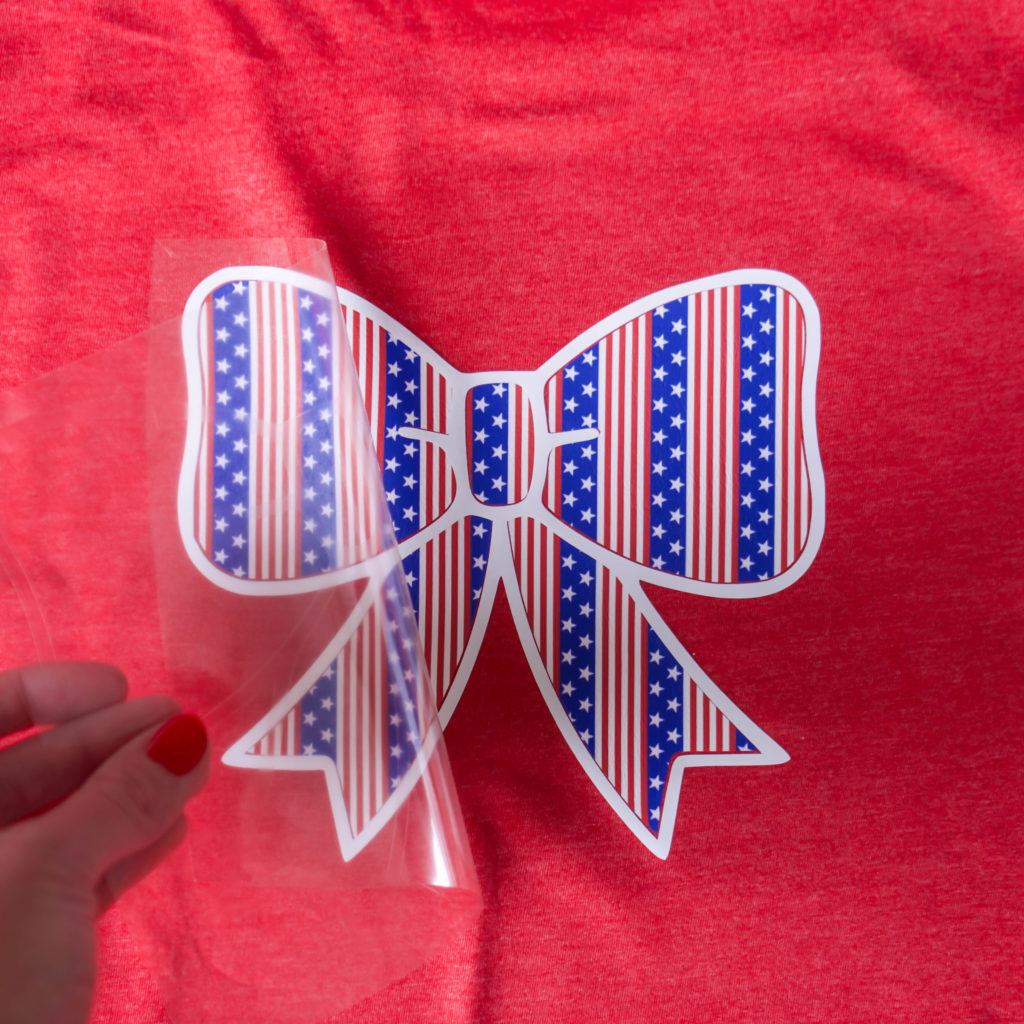 Repeat the steps above to add whatever wording you choose. I chose to add the word America across the back and USA on the front pocket.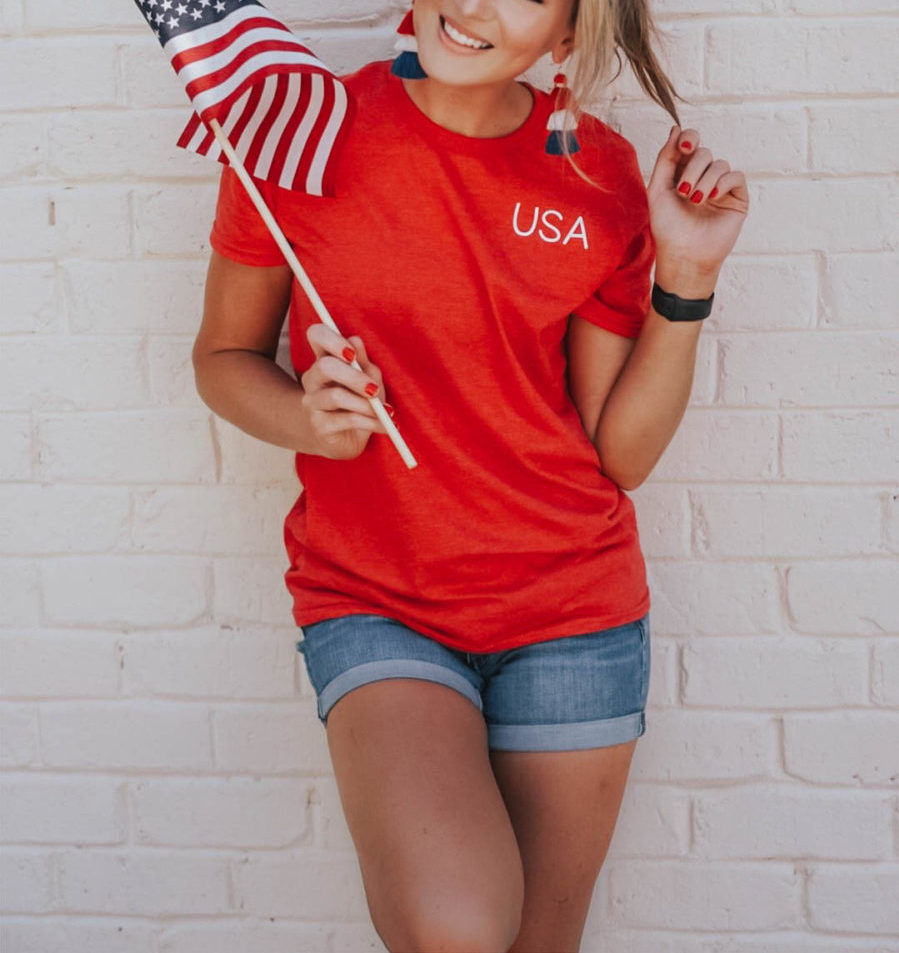 That's it. It took less than 30 minutes and cost under $10 to create a customized t-shirt that anyone would be proud to wear!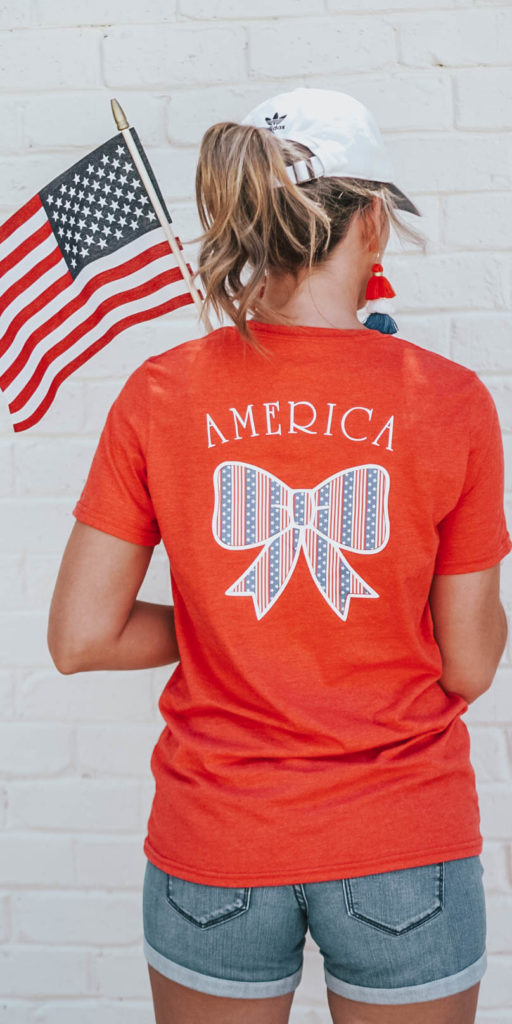 While you're here be sure to check out some of our other posts using heat transfer vinyl like this Spring Break DIY Project: How to Apply Heat Transfer Vinyl on a Swimsuit which would be great for all of those summer trips!
Happy crafting!