Three Coffee Mugs Every Queen Needs + Free SVG Cut Files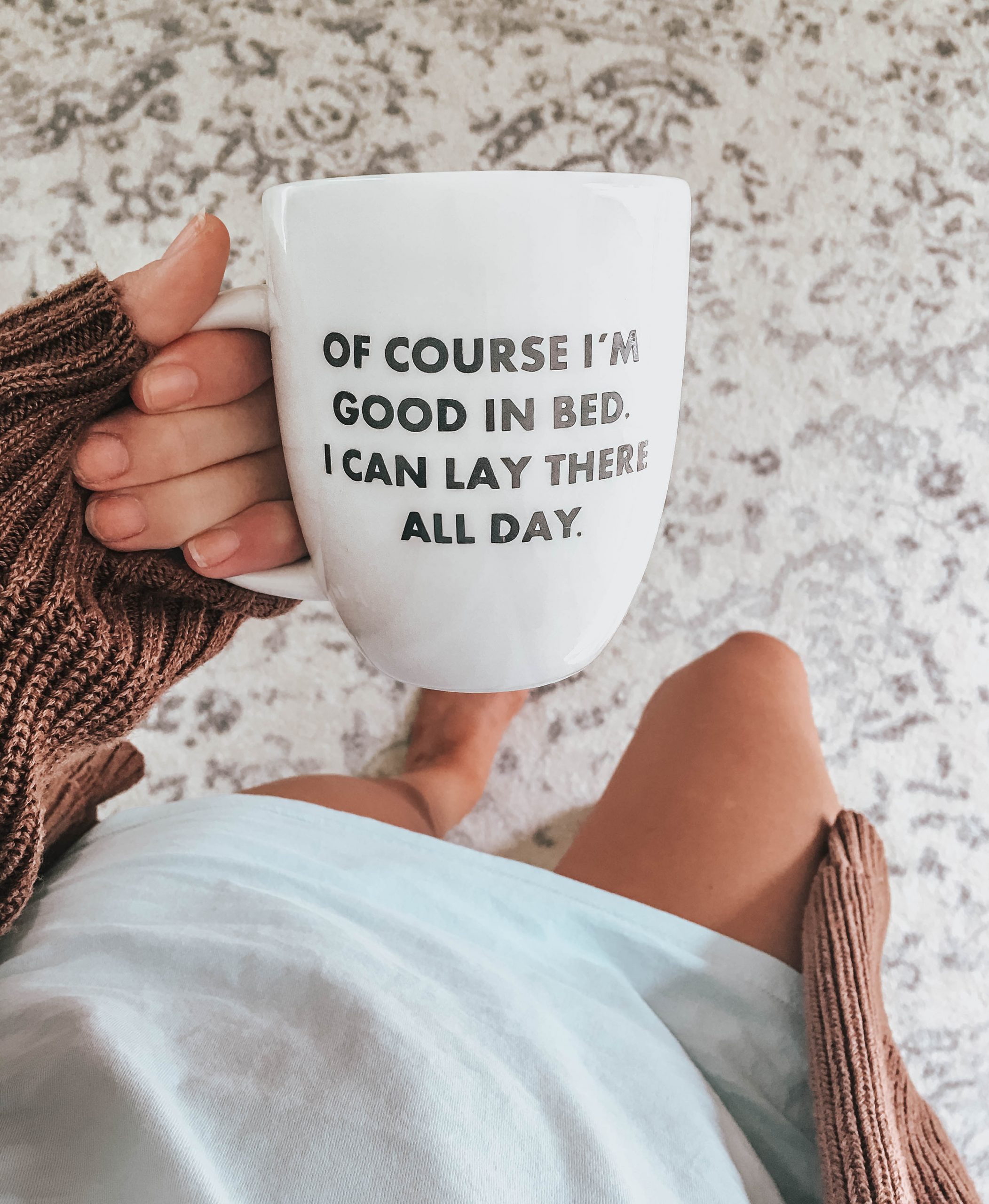 Heyyy crafty babes! If you've been following along for a while you already know I'm a sucker for a good mug. The wittier the better. Andddd, when I can't find a mug that describes my feelings with precisionlike accuracy, I make my own. Benefits of being a crafty sista. 🙂
That being said, today I'm sharing my 3 fave mugs with you, along with the free SVG cut files so YOU can make your own! Just click the title links to download.
Because there's nothing quite like a mouthful of hot coffee in the morning. 😉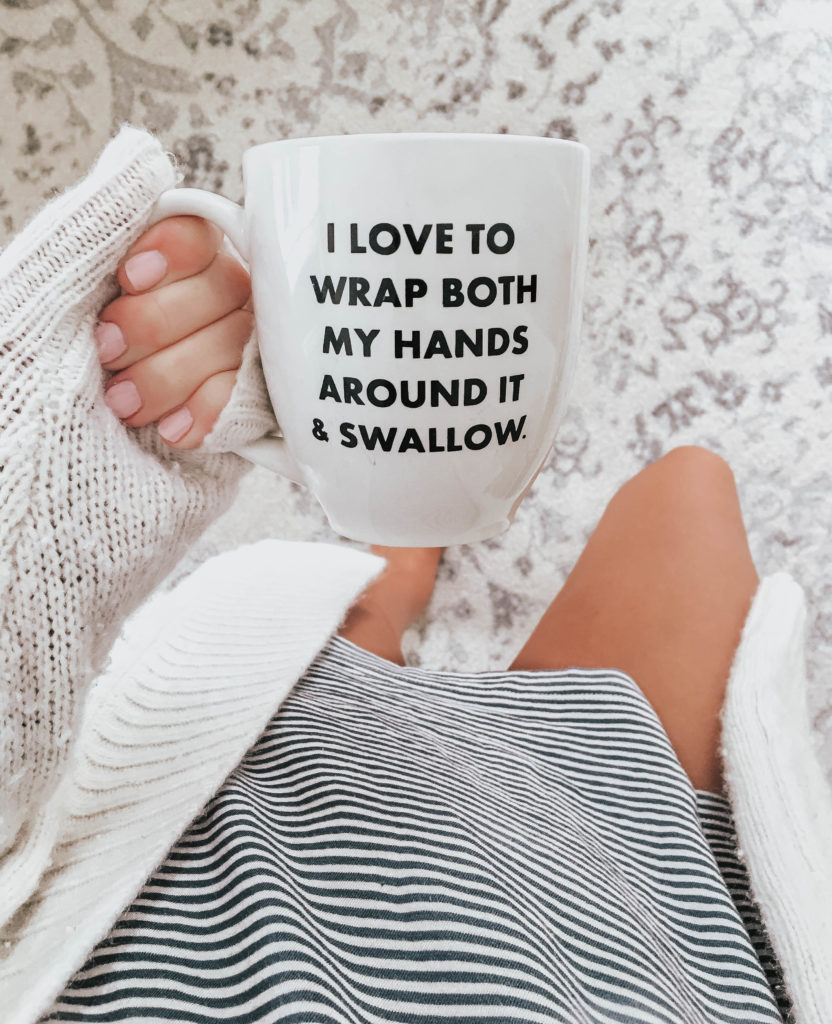 I don't know about you but I'm pretty good in bed.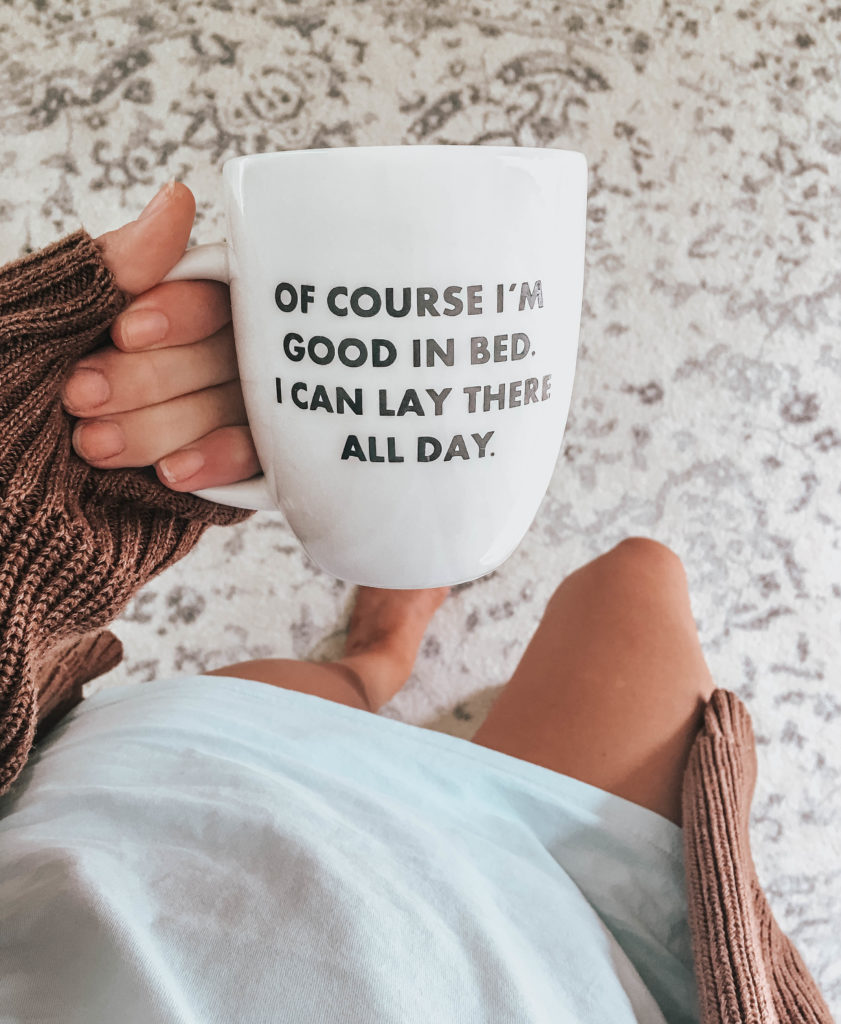 The song is stuck in your head now, isn't it?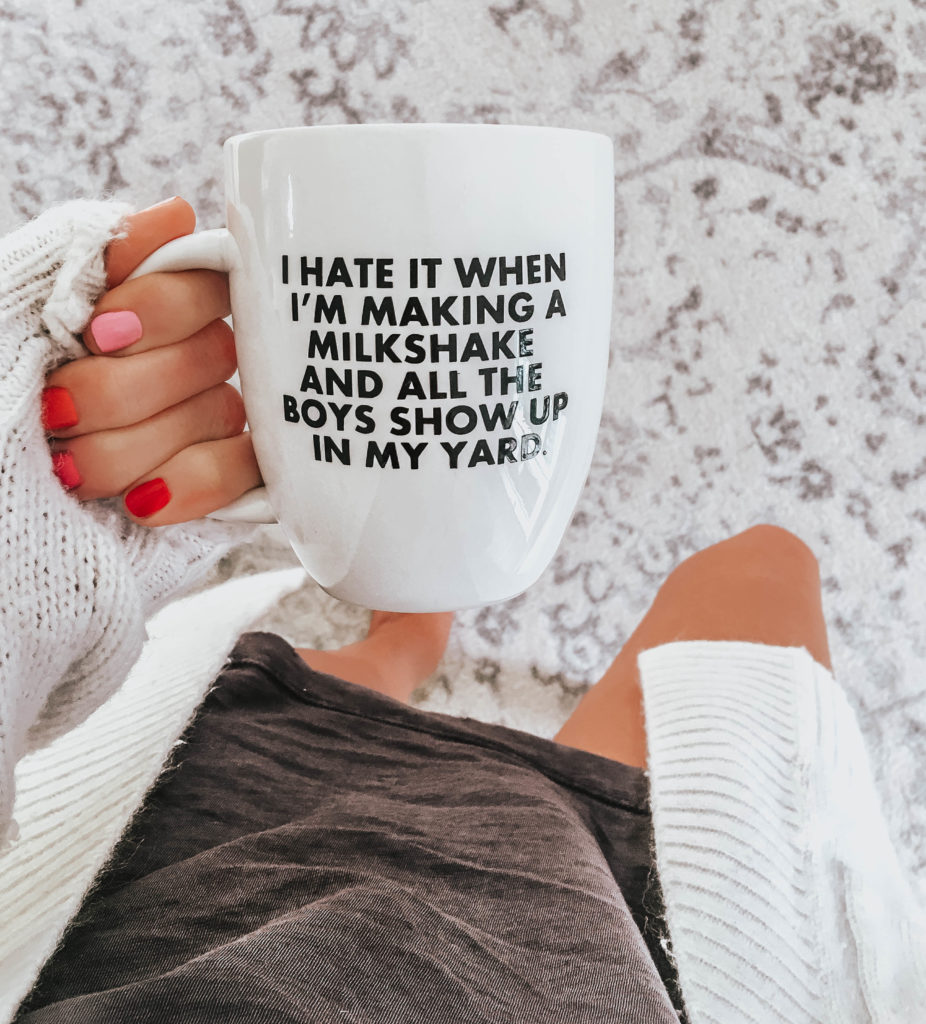 As a side note, I'm often asked what vinyl I use for my mugs and if it lasts etc etc. I have always used Oracal 651 Permanant Outdoor Adhesive Vinyl and I kid you not, the stuff is like duct tape. As long as you don't sit there and pick the letters off you'll be just fine.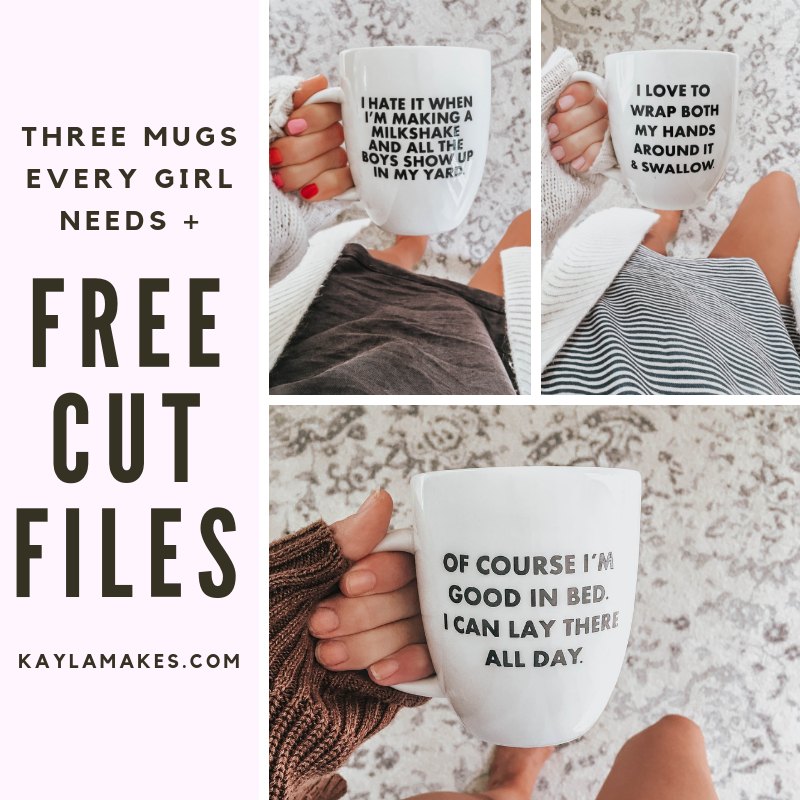 As always, if you make a fun mug be sure to tag me on Instagram! Happy crafting!