DIY Home Decor Tutorial – Reverse Canvas With Heat Transfer Vinyl
Hey, crafters! Kayla here from the Kayla Makes blog and today we're jumping into the world of reverse canvas. The reverse canvas technique went viral in the craft world last year and there's no surprise as to why. Not only is it simple and affordable but the results are nothing short of professional.
Keep reading below for the full step-by-step tutorial.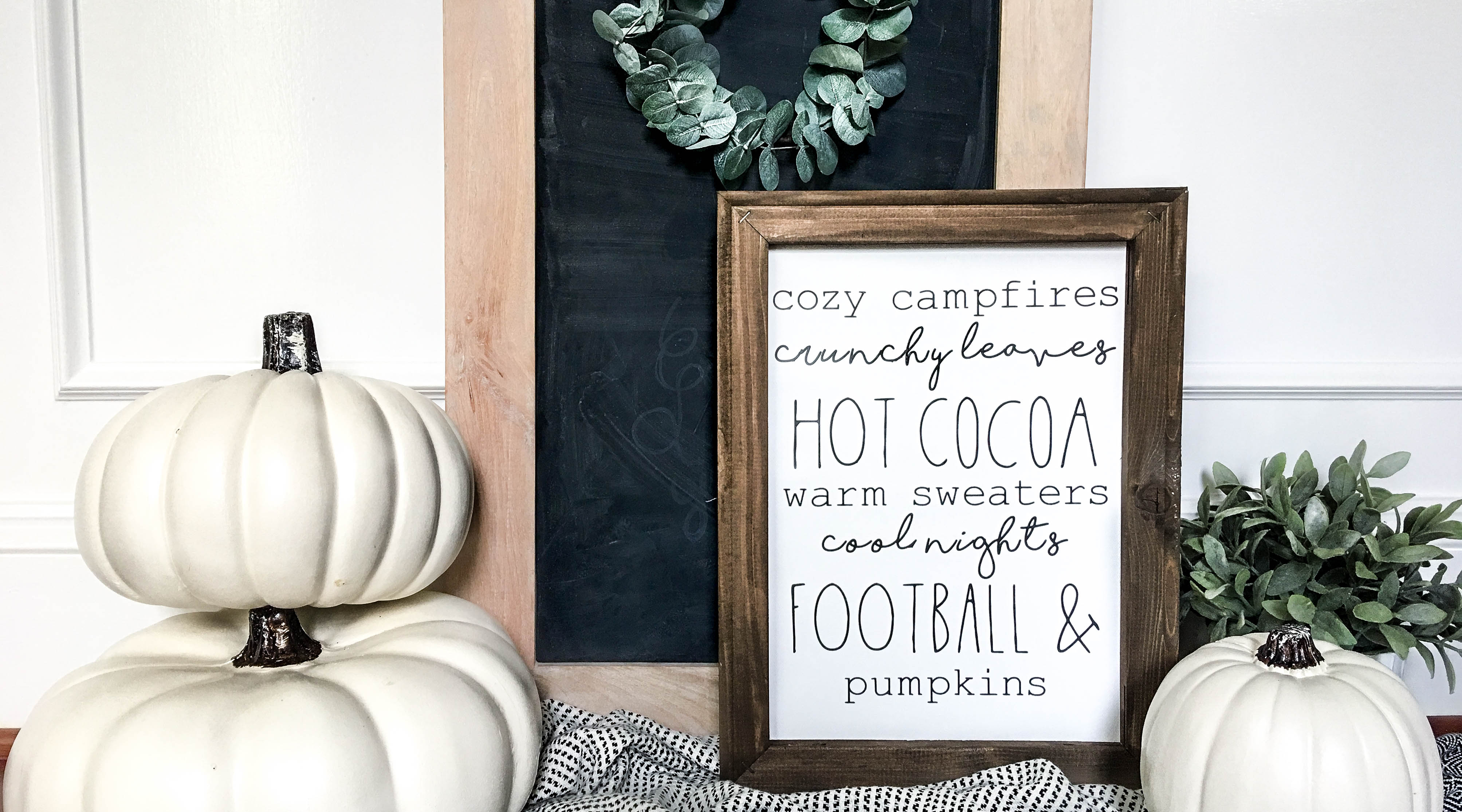 Estimated Time To Complete: 30 mins
Supplies Needed:
Canvas
Utility Knife
Hot Glue Gun
Cutting Mat
Weeding Tool
Iron
Paint or Stain
Cricut Maker or similar machine
Step One: Prepare Canvas and Frame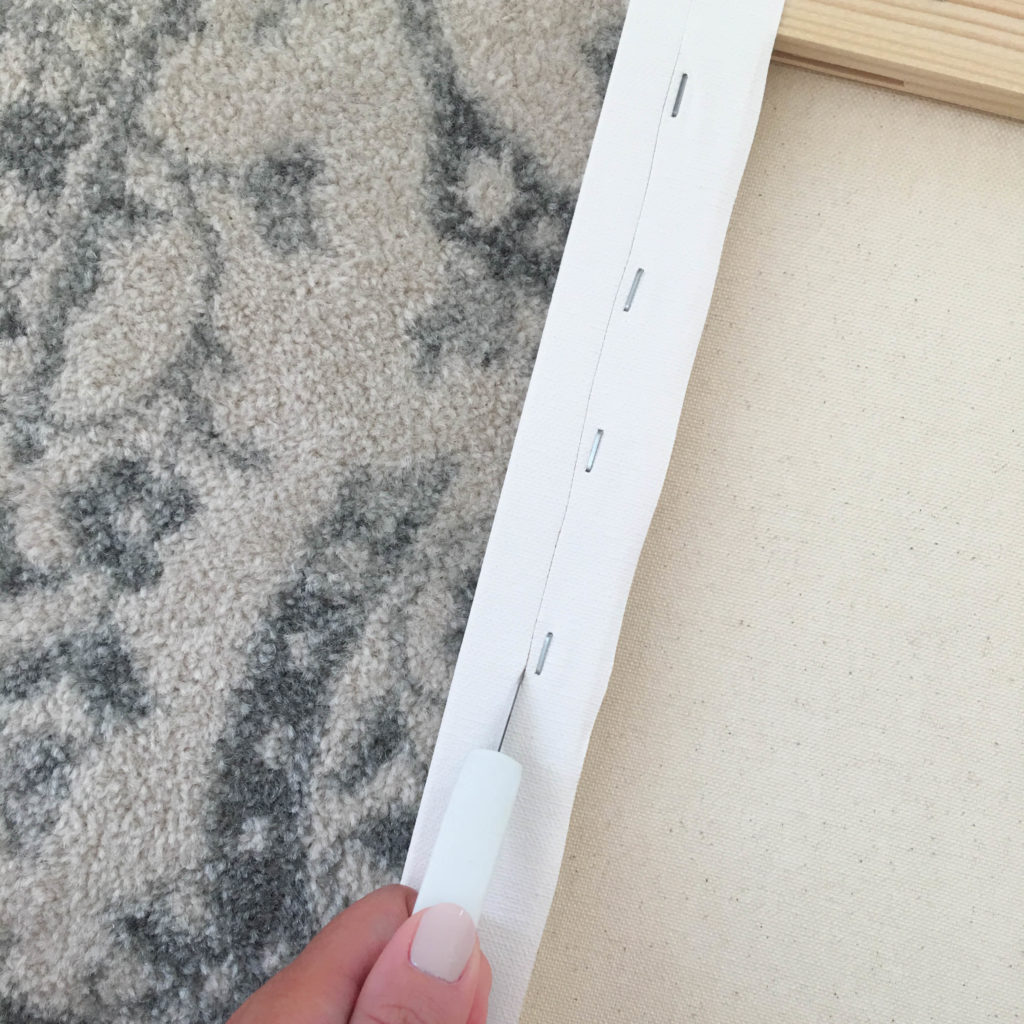 Flip the canvas over to the back side and use a utility knife to cut all the way around the edge of the canvas right past the staples.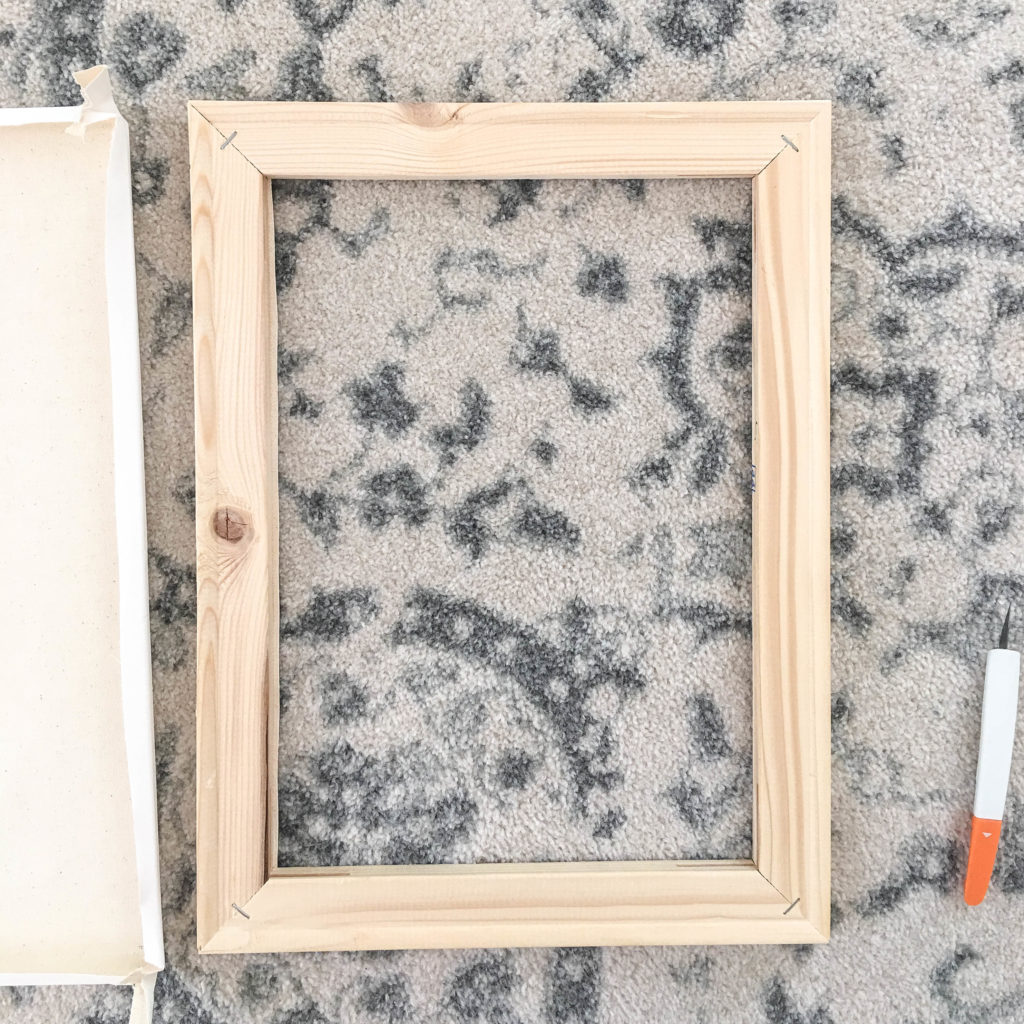 Pull the canvas off of the frame then remove the leftover pieces from around the staples. You'll be left with a nice, clean frame.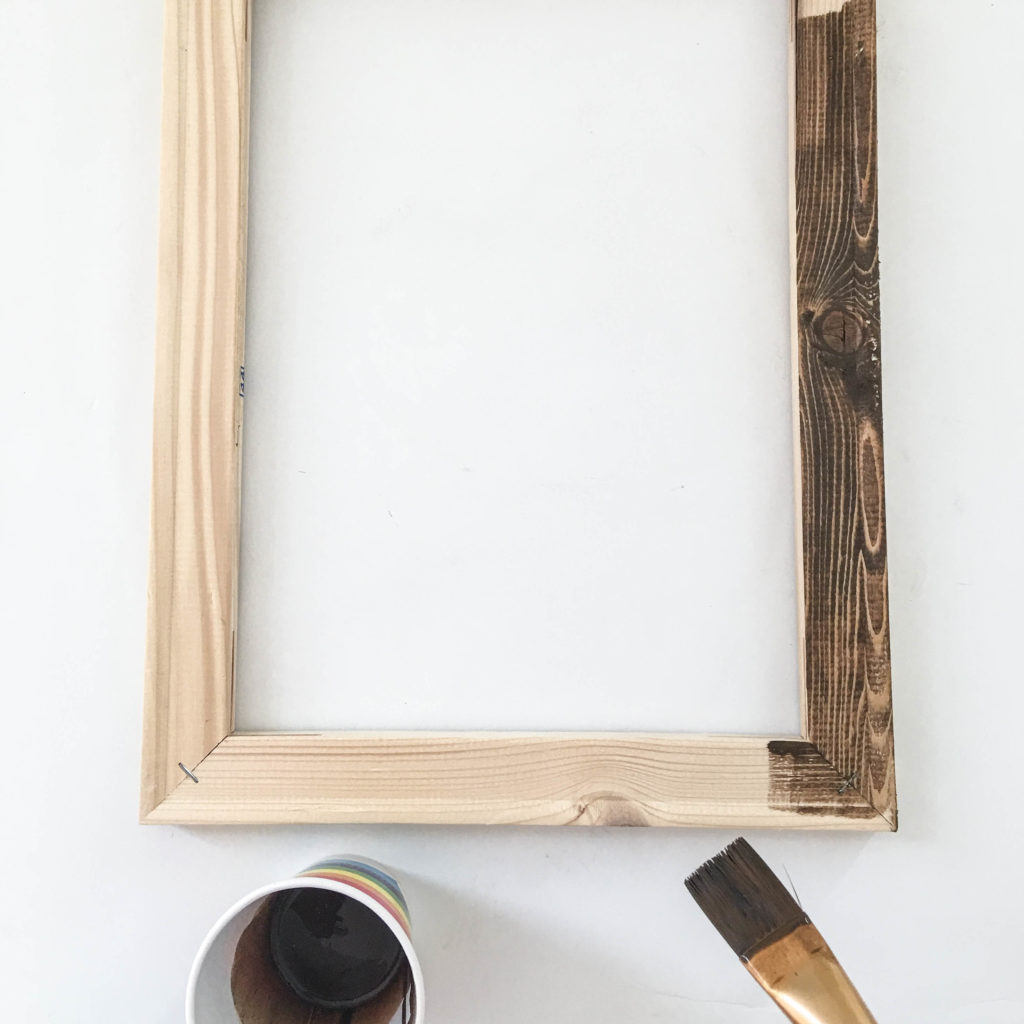 Set the canvas aside and paint or stain the frame (or leave it natural!). I mixed black and brown paint with a little water and brushed it over the frame to create the look of stained wood.
Step Two: Cut Heat Transfer Vinyl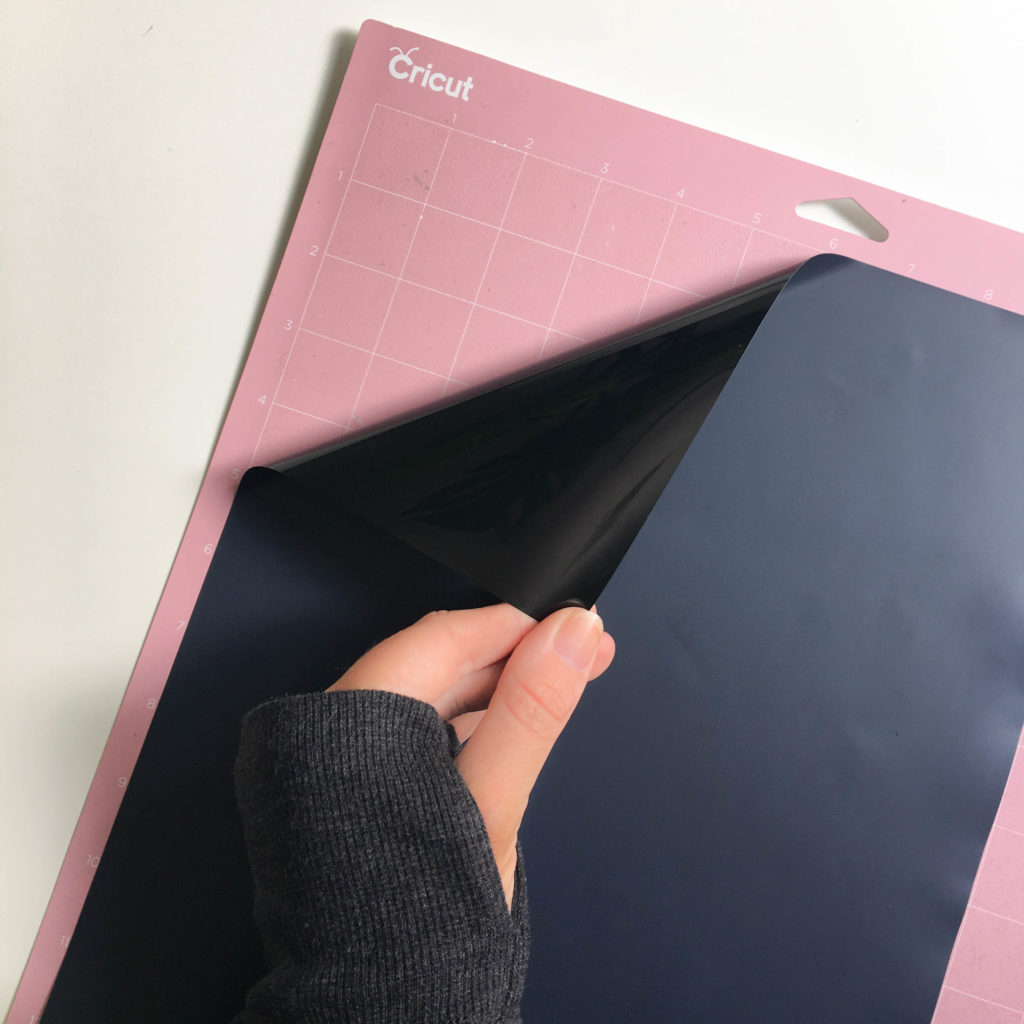 Place a sheet of heat transfer vinyl on the cutting mat with the shiny carrier sheet facing down and load the mat into the machine.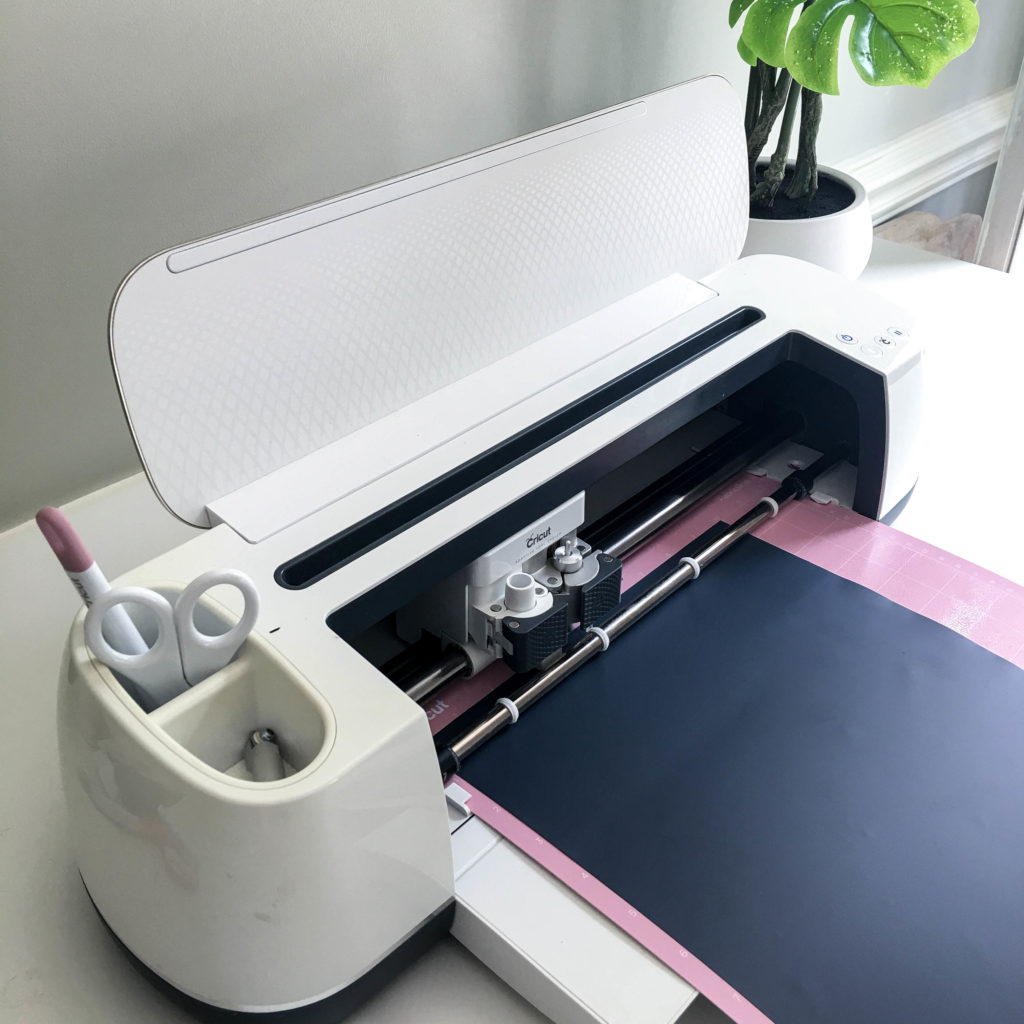 Press the flashing start button and let the machine go to work.
Step Three: Weed Images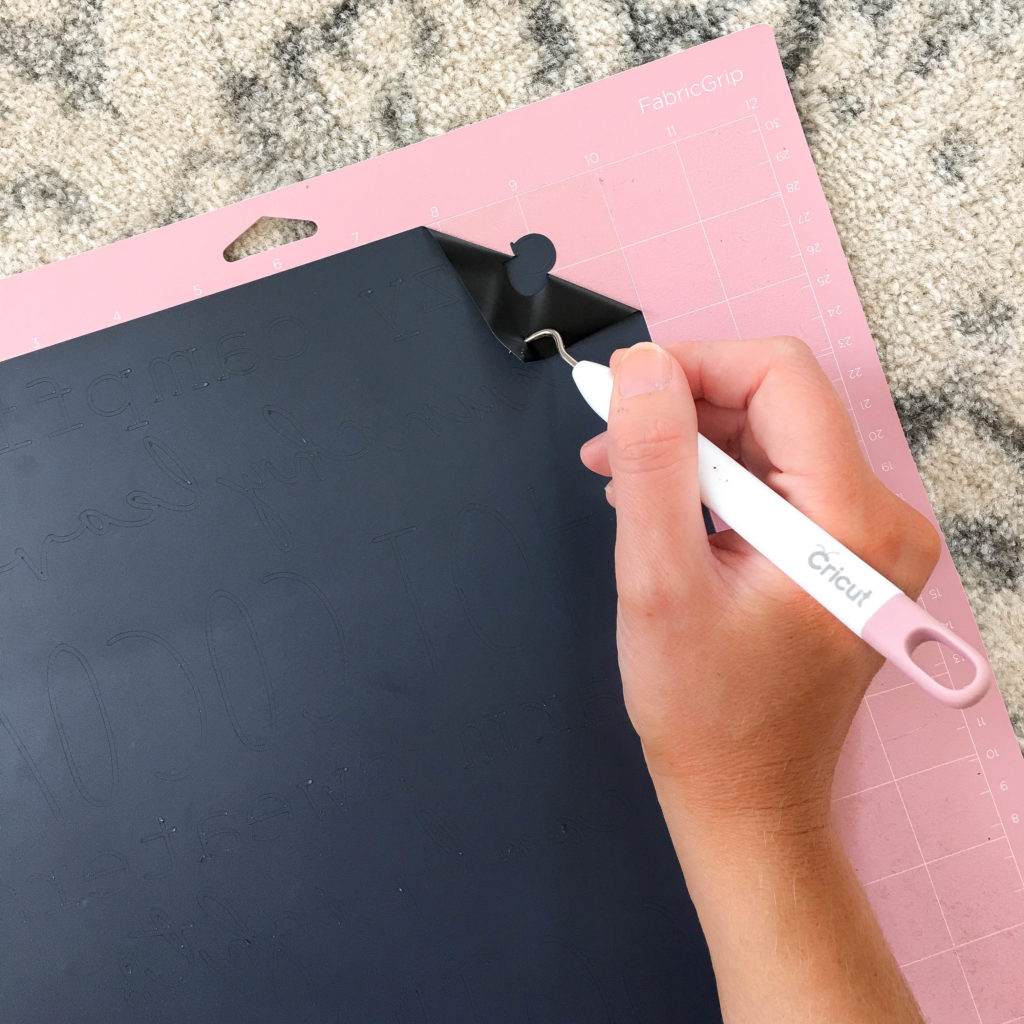 Once cutting has finished use a weeding tool to help peel up one of the corners and remove the vinyl from around the cut designs.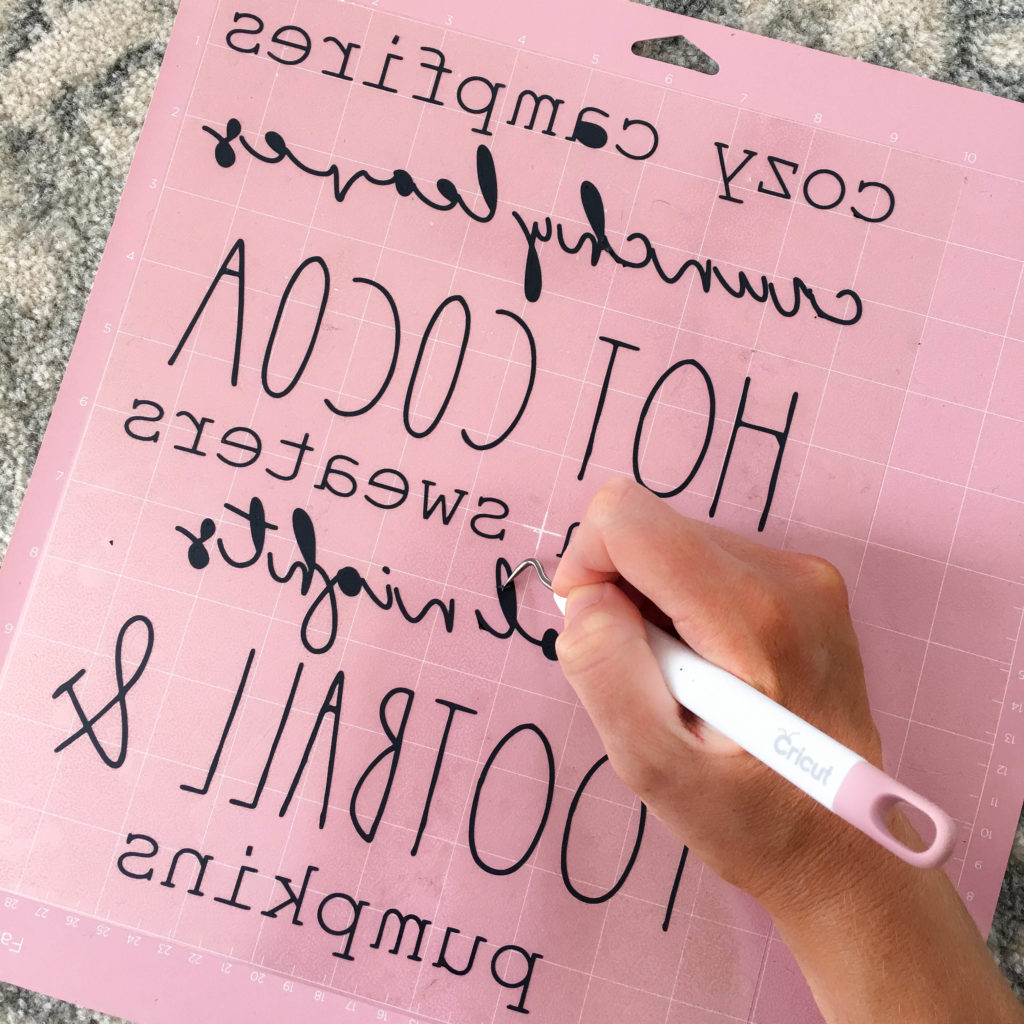 Then, use the weeding tool again to remove the small pieces of vinyl from inside the letters.
Step Four: Apply Heat Transfer Vinyl To Canvas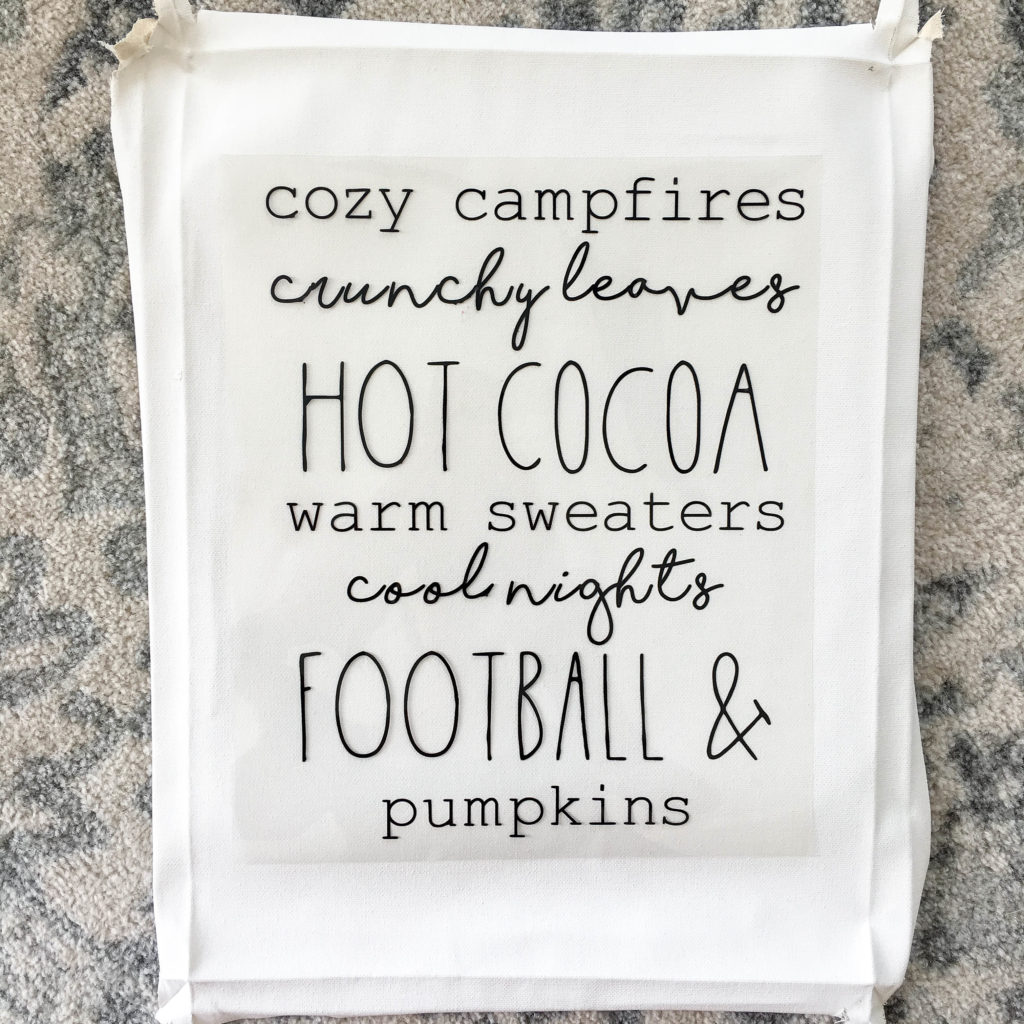 Center the carrier sheet on the canvas making sure your leave equal margins on all sides.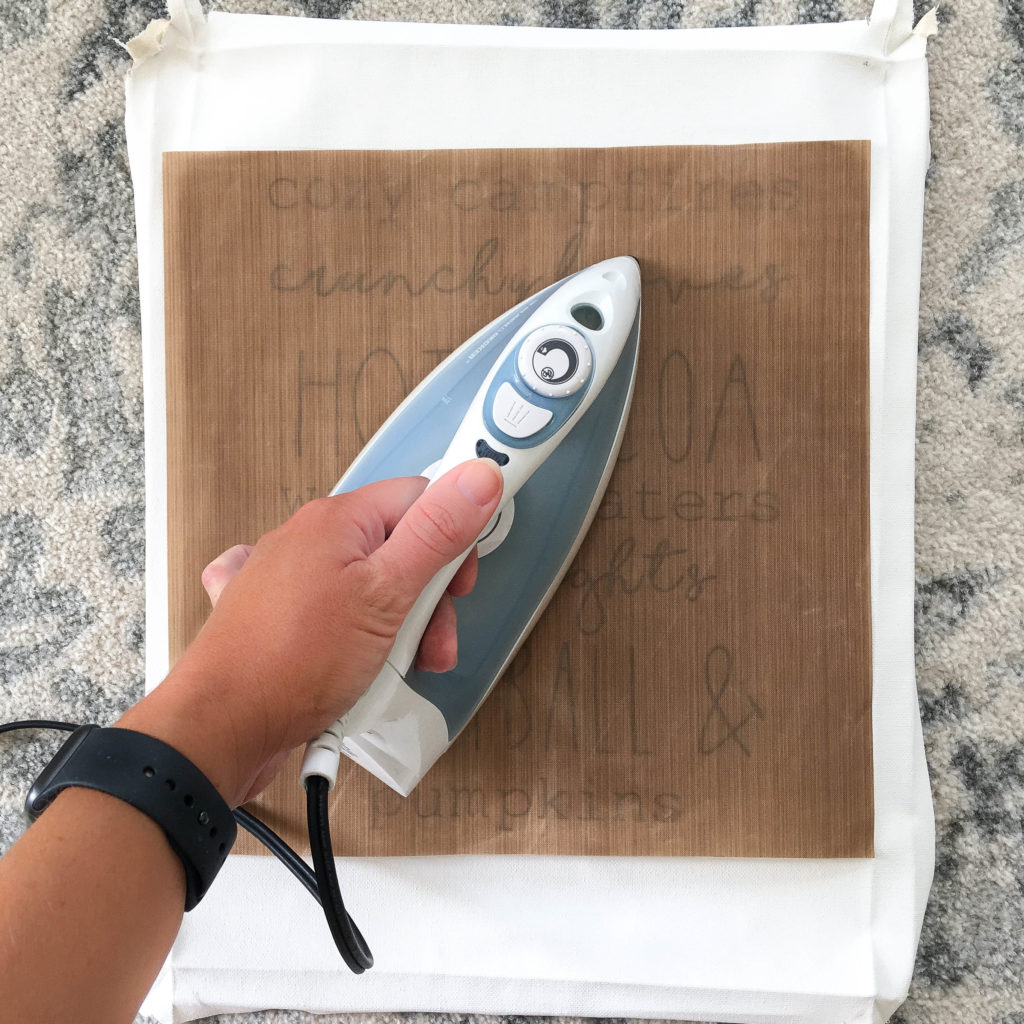 Cover the carrier sheet with a teflon sheet and press over the design in sections using a hot iron for 15-20 seconds at a time.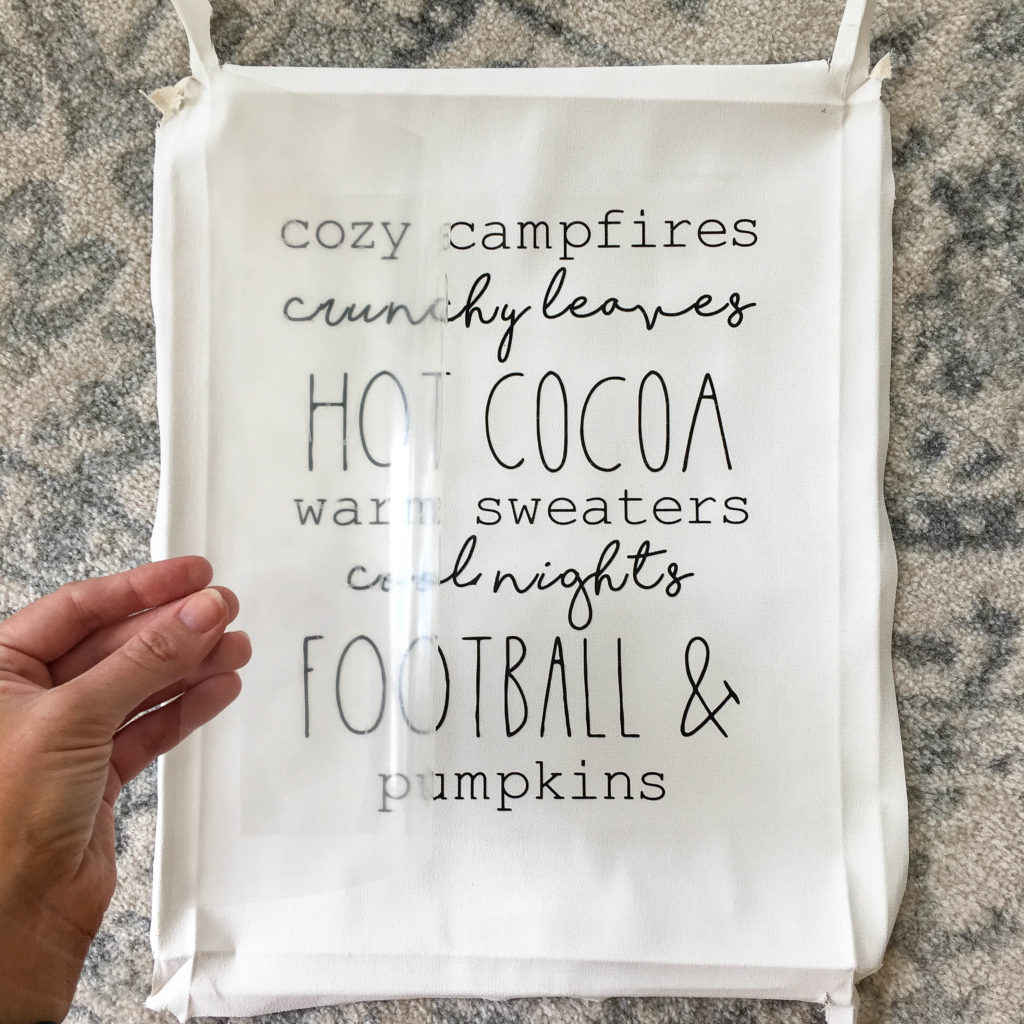 Let the vinyl cool for 20 seconds then remove the clear carrier sheet.
Step Five: Reattach Canvas To Frame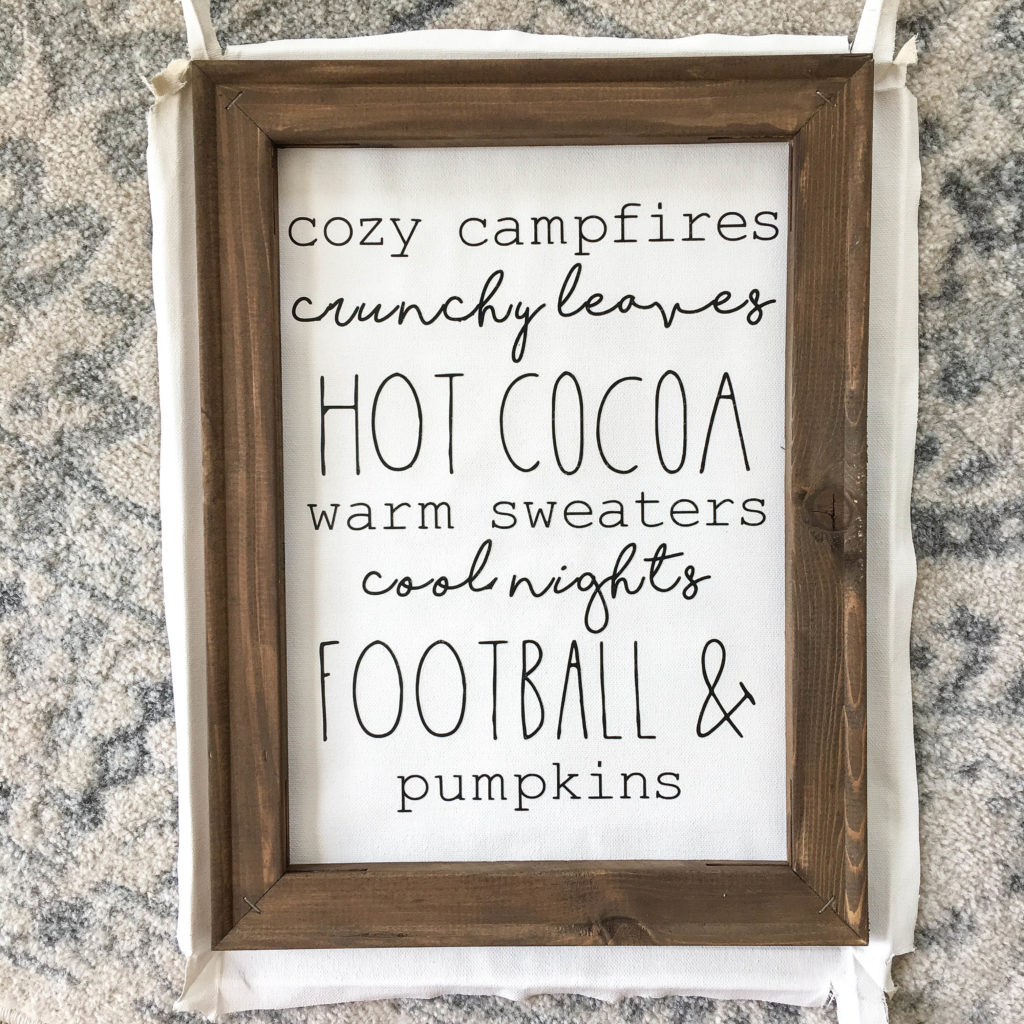 Line the frame over over the vinyl design. I'm a total eyeballer but you could always measure the margins on each side to make sure everything is squared up nicely.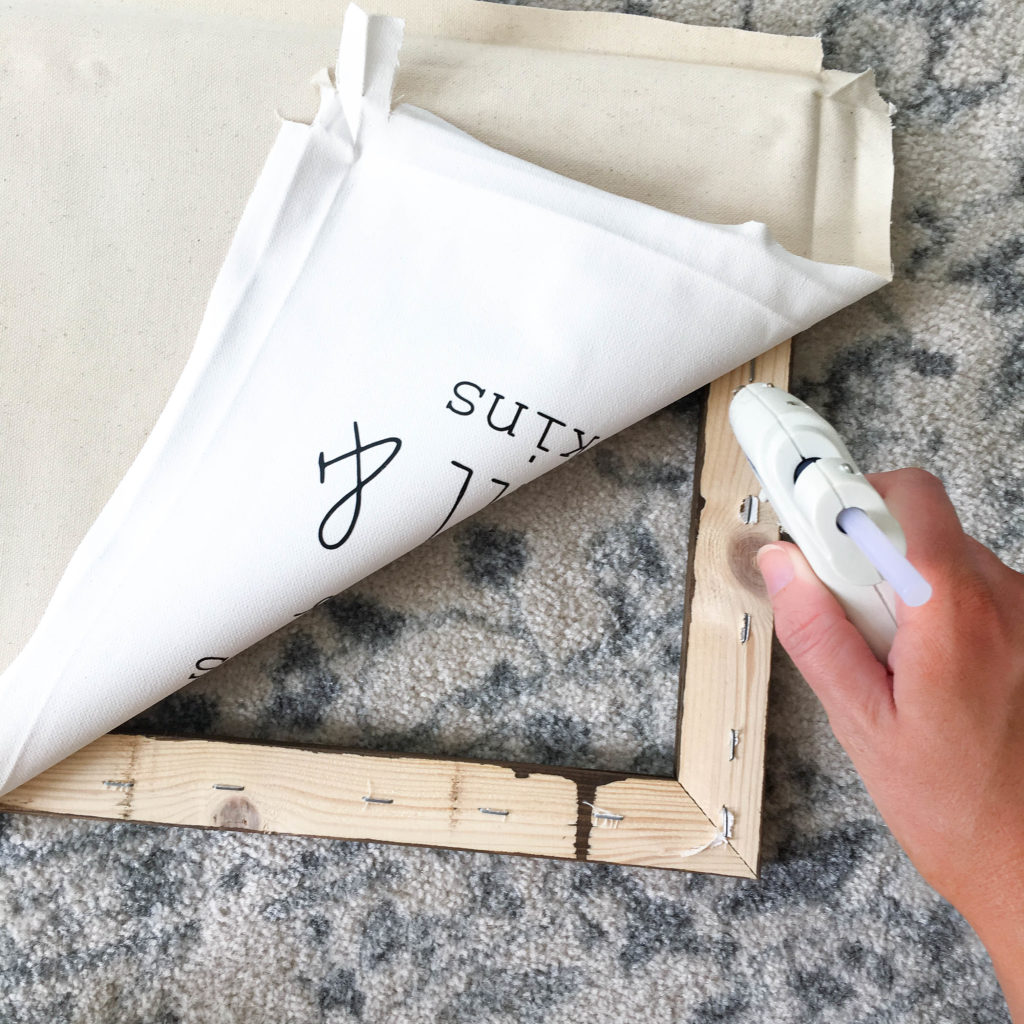 Flip the frame and canvas over while holding it in place and glue the canvas back down using a hot glue gun. Keep the canvas taut as you go around to avoid wrinkles.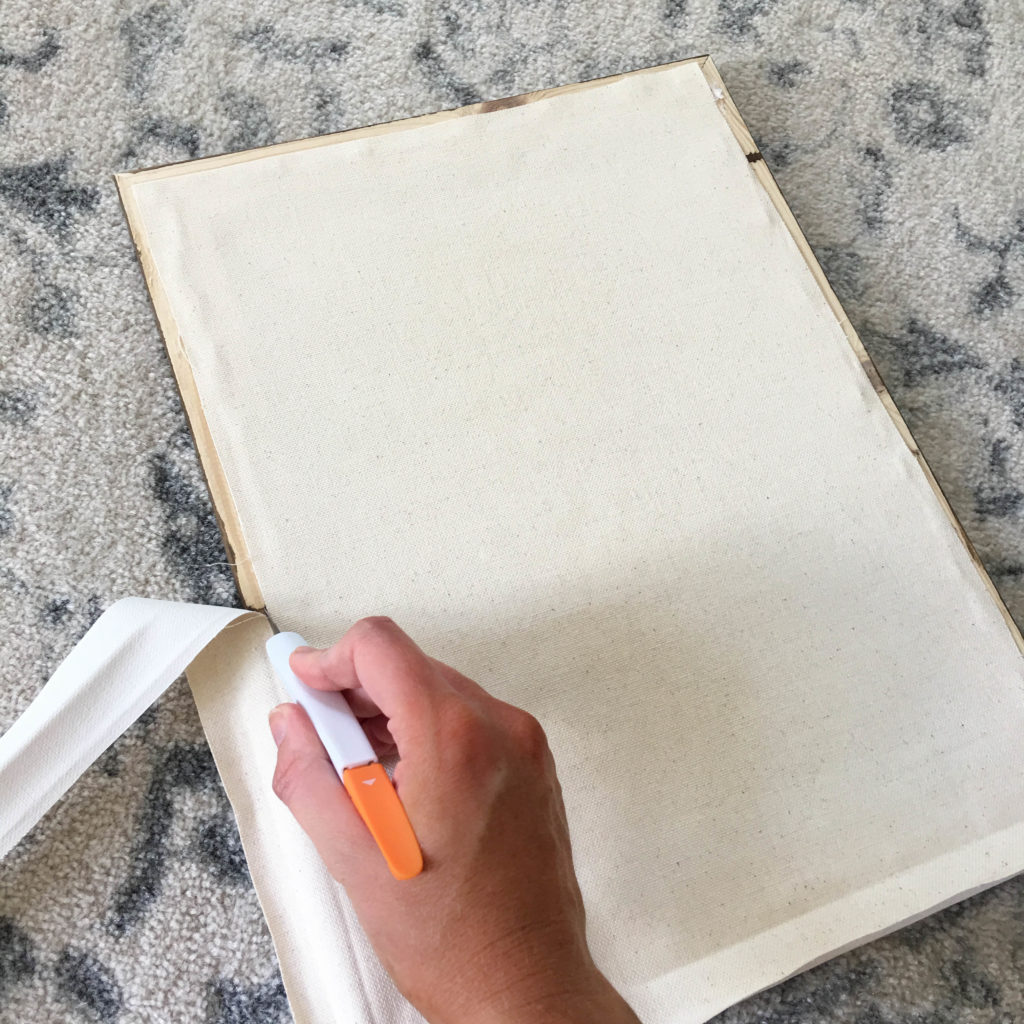 Use a utility knife again to remove the excess canvas from around the edge of the frame and you're finished!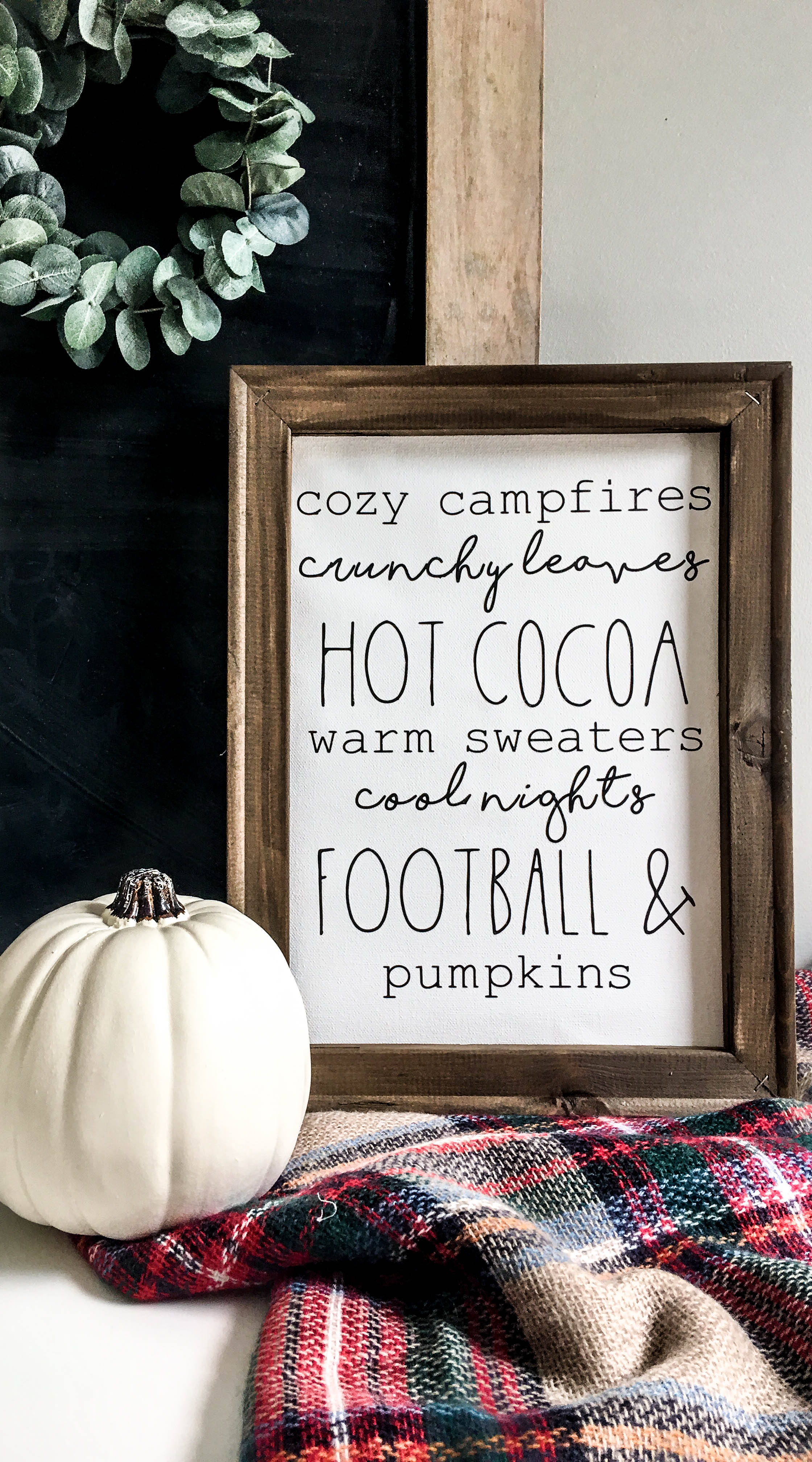 You now have a one of a kind handmade sign to display all season long.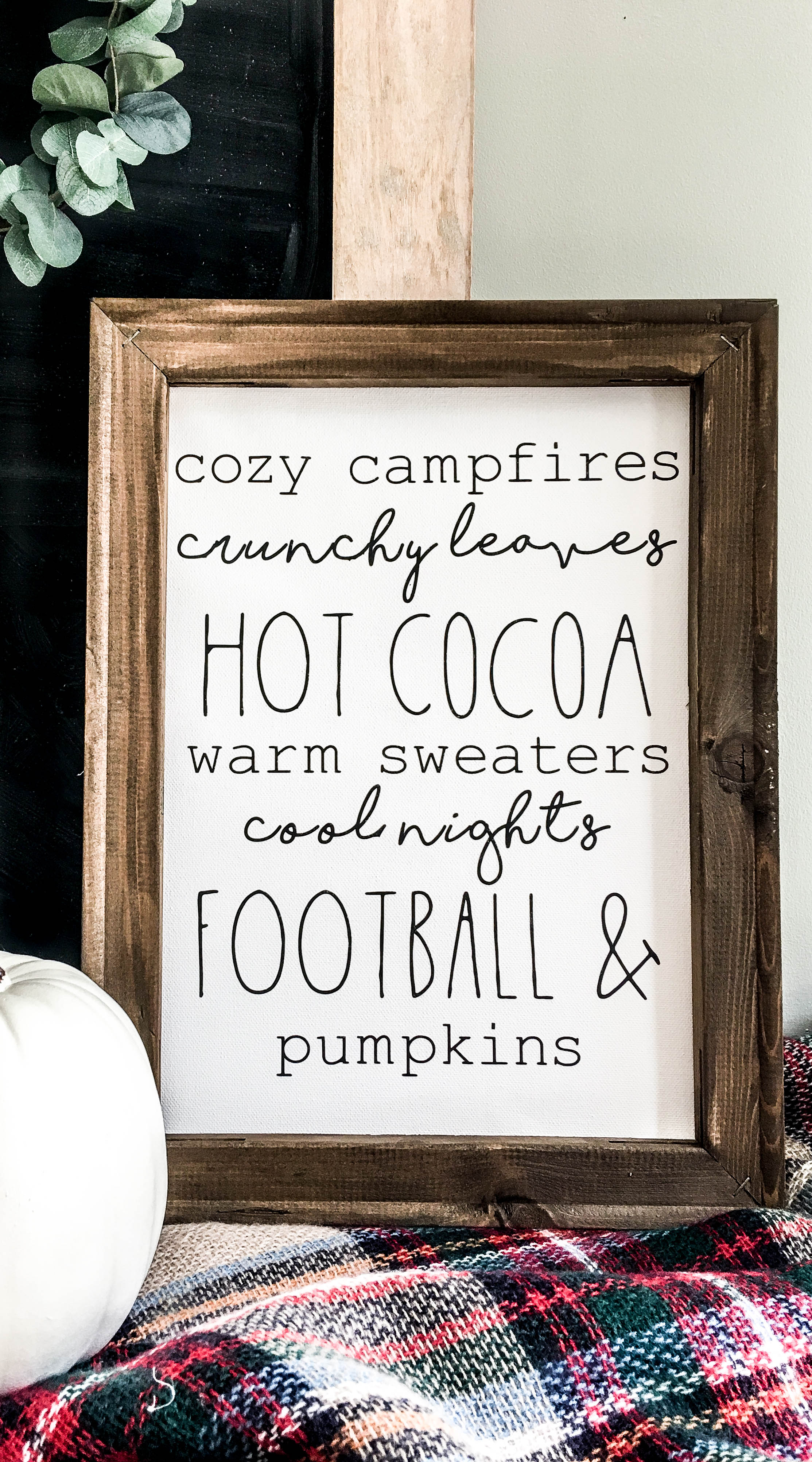 While you're here be sure to check out some of our other fall projects like How to Decorate Pumpkins with Vinyl Scraps which would be a great addition to your fall decor.