Humorous Baby Onesie Gift Set with Craftey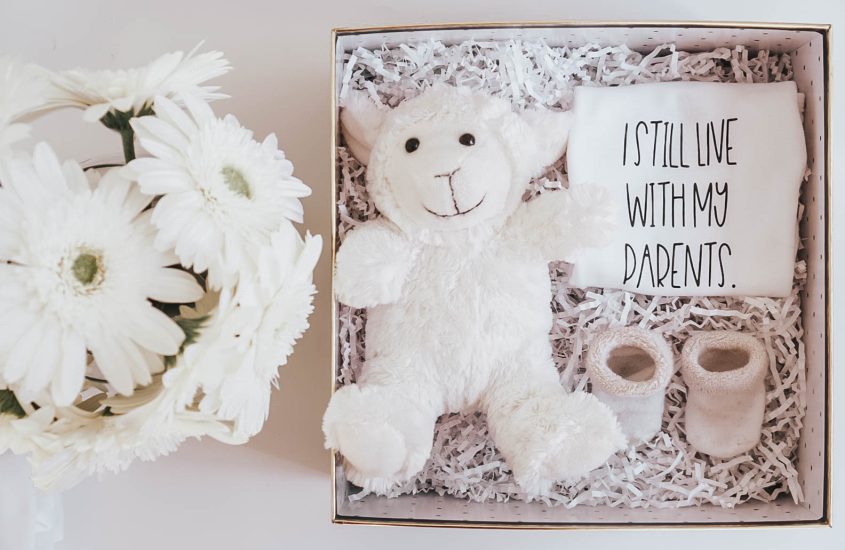 Hey Crafty friends! Today I'm showing you how easy it is to put together THE cutest gift box for a new mom or dad. Besides loads of coffee, the one thing that is sure to get a sleep deprived parent through the day is a little humor. These DIY baby onesies will have the recipient giggling every time they read them. Let's get crafty. 🙂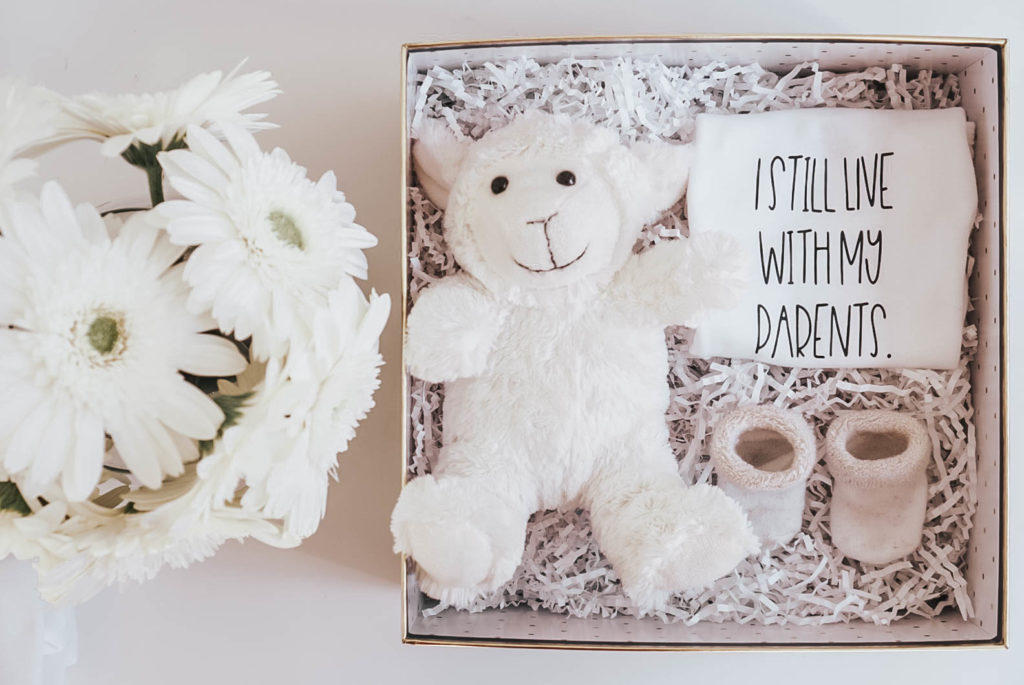 Here's what you'll need:
Cutting Mat
Weeding Tool
Iron
Blank Bodysuits
Step One: Design Setup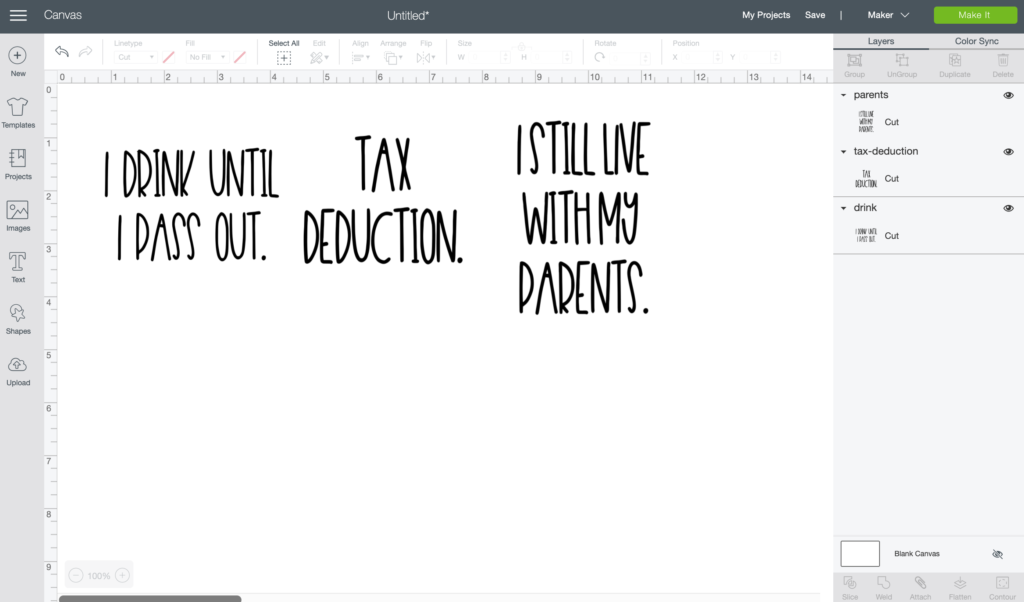 Upload the SVG's into Design Space or Silhouette Studio and scale them to fit on the baby onesies. I made each of mine 3″ wide.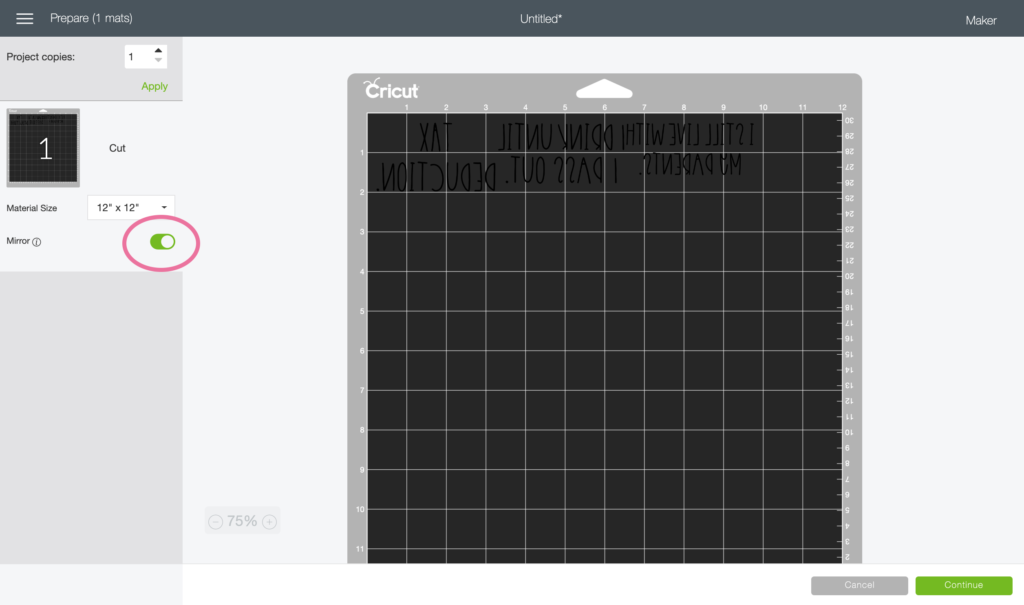 Click the green Make It button and be sure to turn ON the mirror setting in the next window.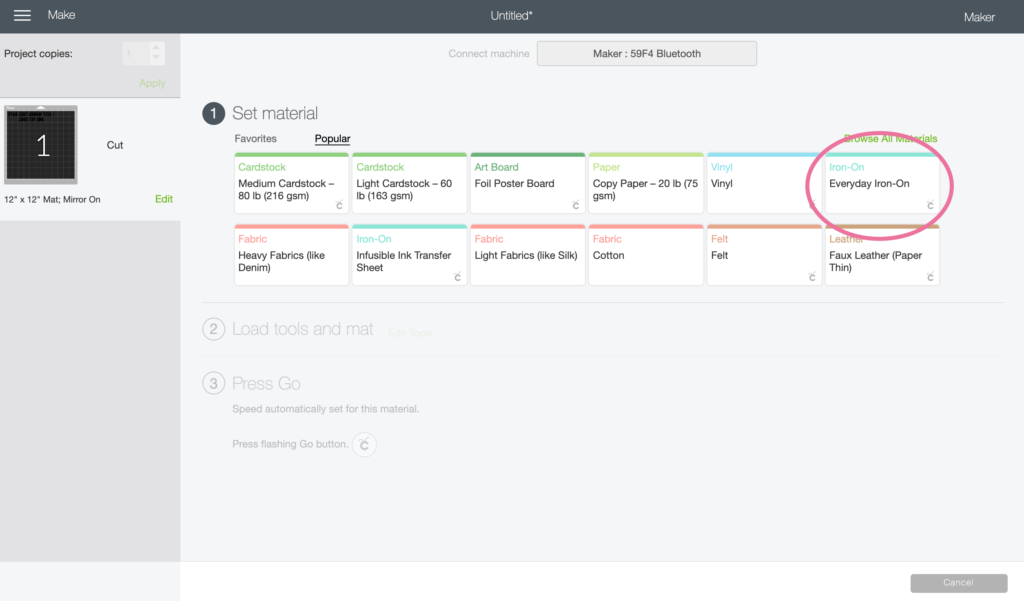 Follow the on screen prompts to select your material and adjust the blade settings.
Step Two: Load and Cut HTV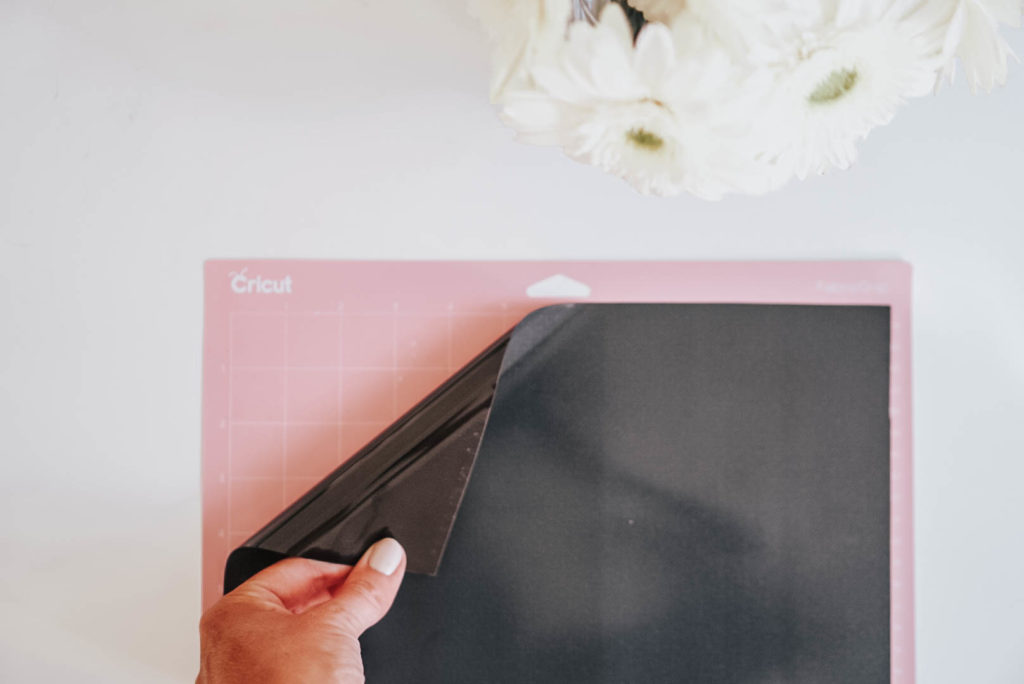 Place the heat transfer vinyl on the cutting mat with the shiny carrier sheet facing down and load the mat into the machine.
Press the flashing start button and let the machine do it's thing.
Step Three: Weed Images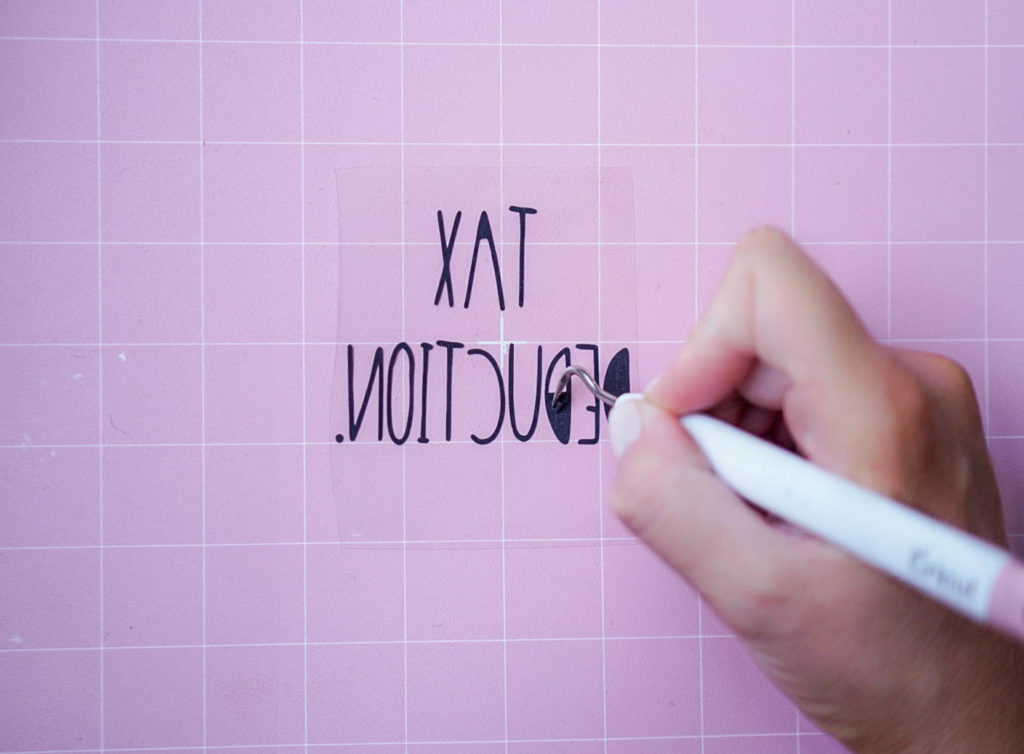 Once cutting is complete, peel away the excess vinyl from around the designs and then use a weeding tool to remove any smaller pieces such as the insides of letters.
Step Four: Iron On
Preheat the fabric for 10-15 seconds then center the decal on the onesie and press with an iron or heat press. I used an iron on the cotton setting and pressed for 15 seconds. If you have a heat press you'll want to set it to 320º and press for 15 seconds.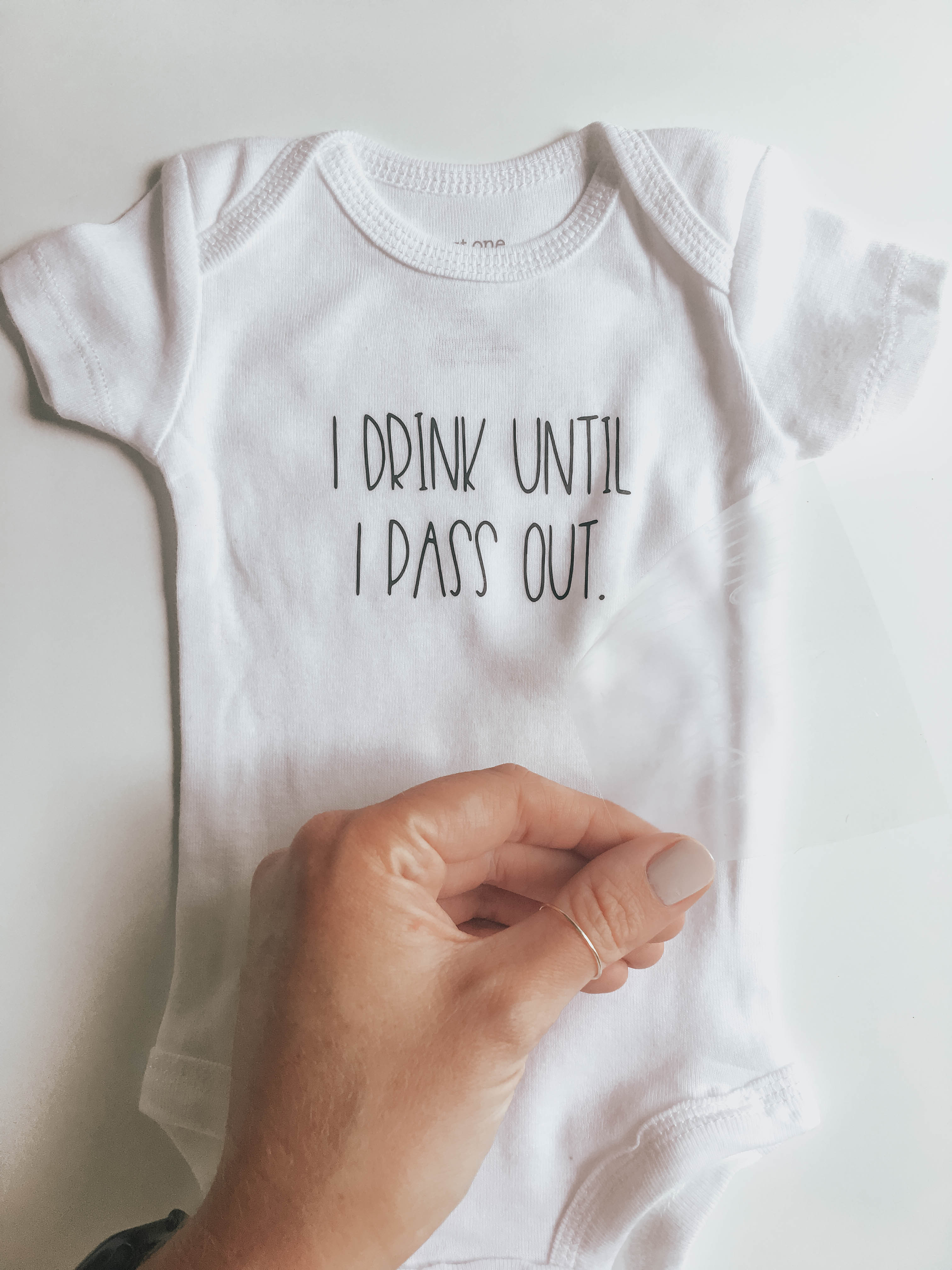 Allow the vinyl to cool for a few seconds and then carefully peel away a corner of the carrier sheet to make sure it adhered properly. If needed, place the carrier sheet back down and press for an additional 5 seconds.
Step Six: Assemble Gift Box
Add some paper shred to a gift box and stuff it with all the sweet baby things! You could display one onesie or fold and display all three.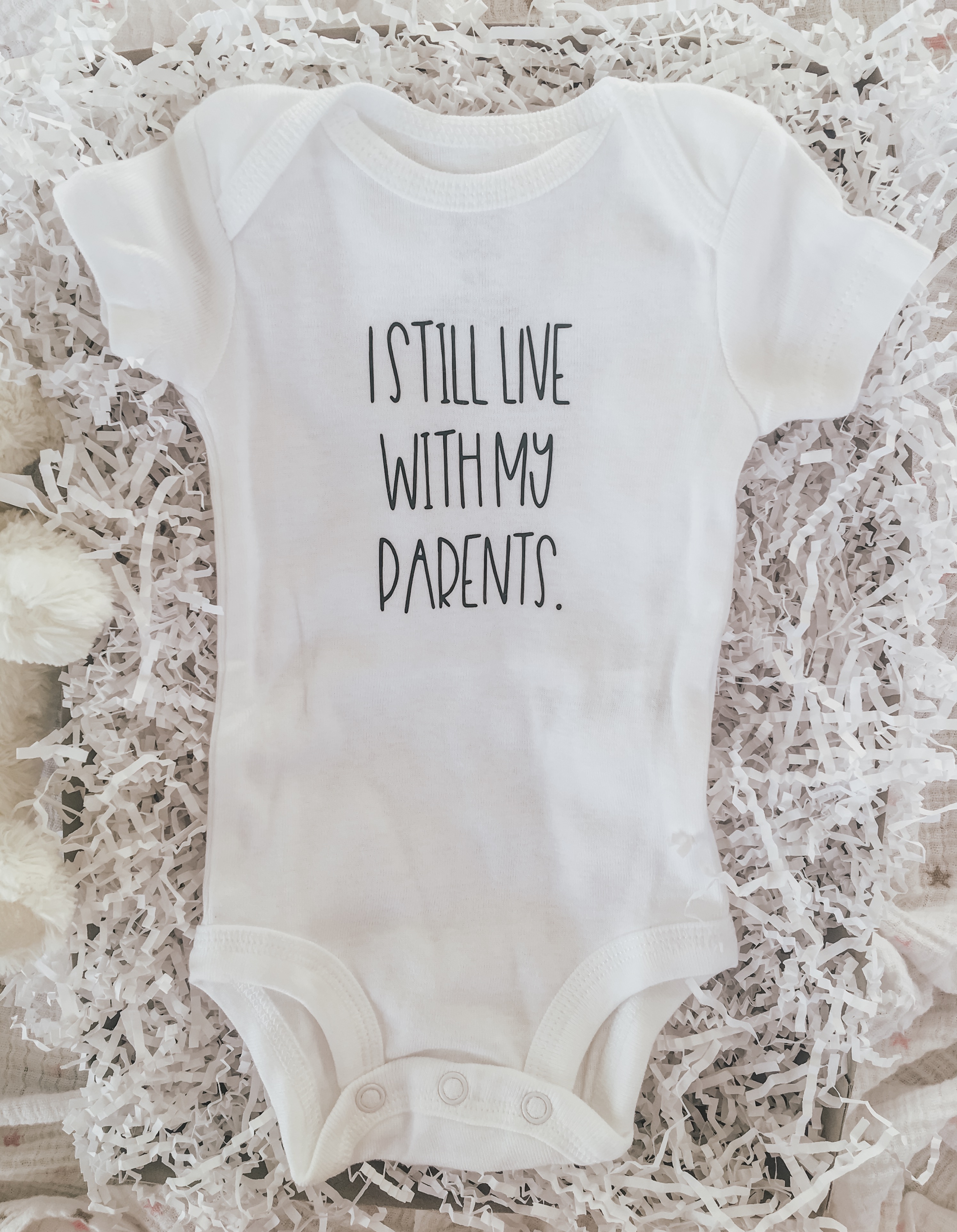 Either way, the new parents in your life are sure to love this thoughtful and funny gift!