DIY Gift Idea– Bride and Groom Mugs With Chrome Adhesive Vinyl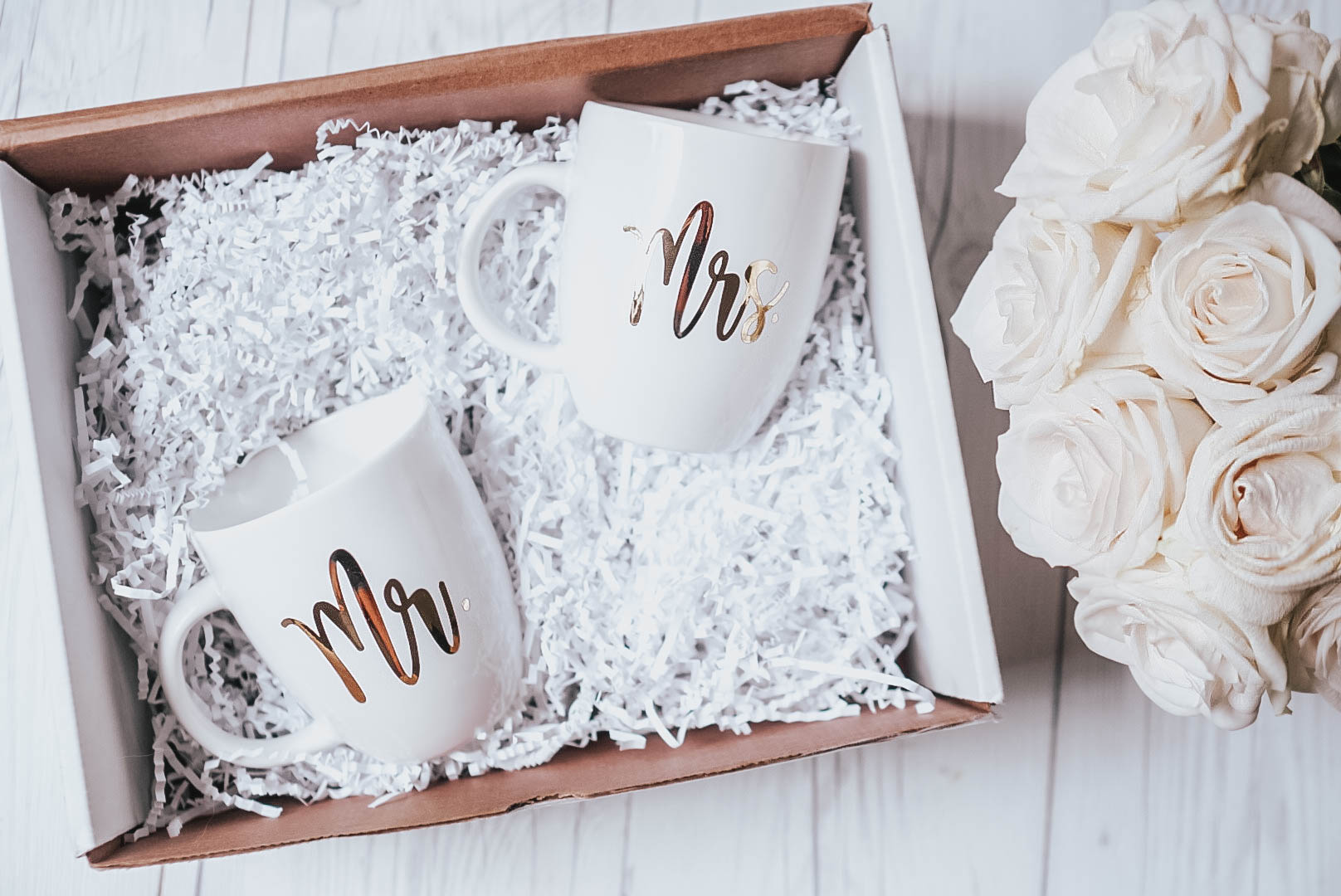 We are smack dab in the middle of wedding season so what better time to show you a quick and easy gift idea for the bride and groom? These Mr. and Mrs. mugs feature gold chrome adhesive vinyl and came together in minutes with the help of my Cricut Maker. Check out the quick tutorial below.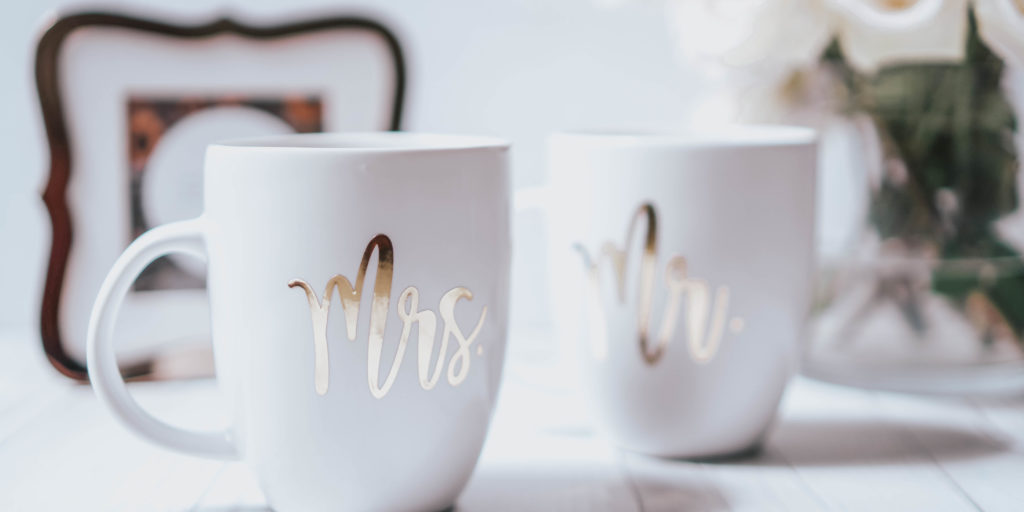 Difficulty Level: Easy (10 mins)
Supply List:
Scraper Tool
White Mugs (mine are from Target)
Cricut Maker or similar machine
Step One: Upload and Set Up Designs
Download the Mr. and Mrs. SVG files and upload them into Design Space. Measure the mug you're using and then scale the designs to fit. You can either drag the arrow in the corner OR enter the dimensions manually in the size panel.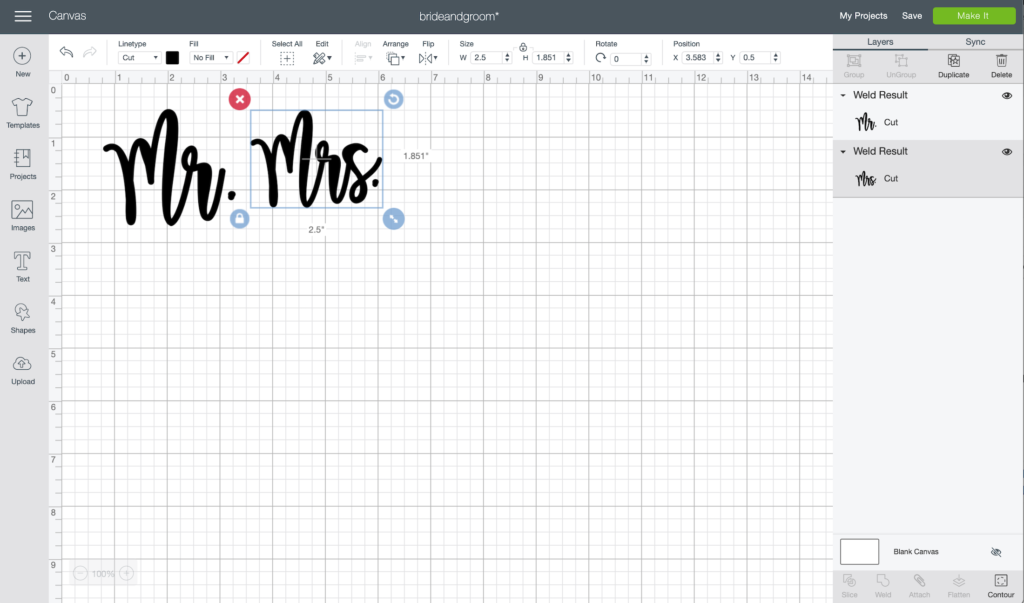 Click continue and then select metallic vinyl in the cut settings window.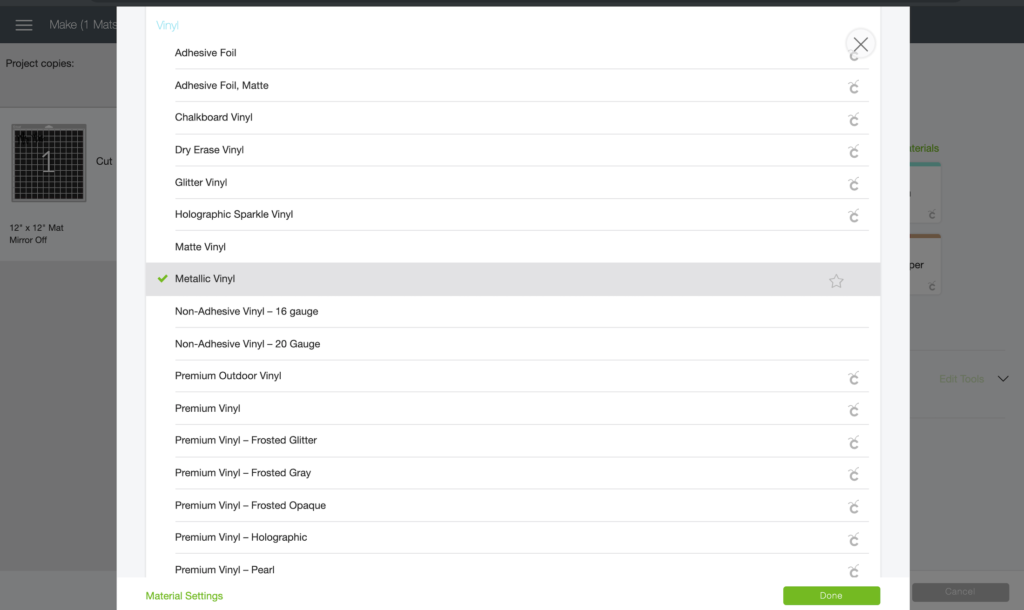 Step Two: Load and Cut Vinyl
Place the chrome adhesive vinyl on the cutting mat with the shiny chrome side facing up and load the mat into the machine. Press the flashing start button to begin cutting.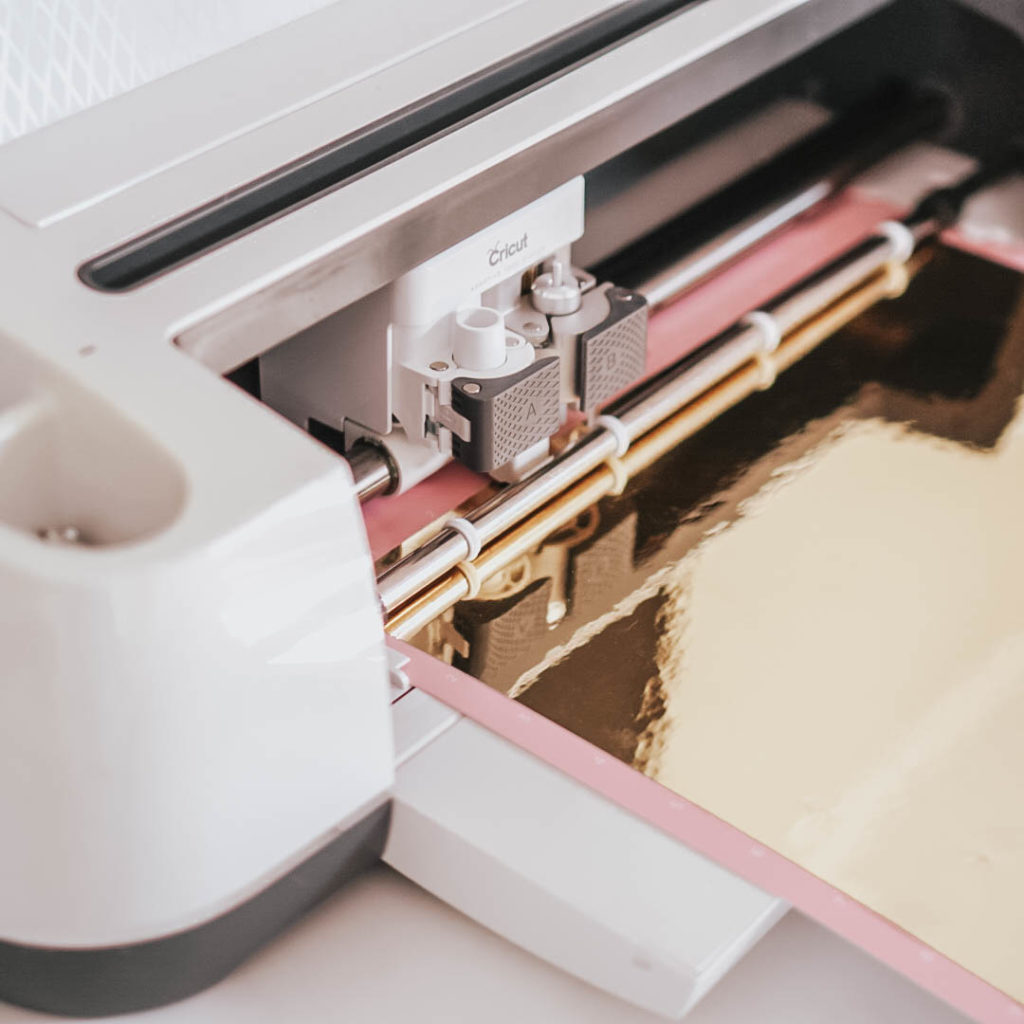 Chrome vinyl cuts more smoothly than any other vinyl I've worked with. How perfect are those cut lines?!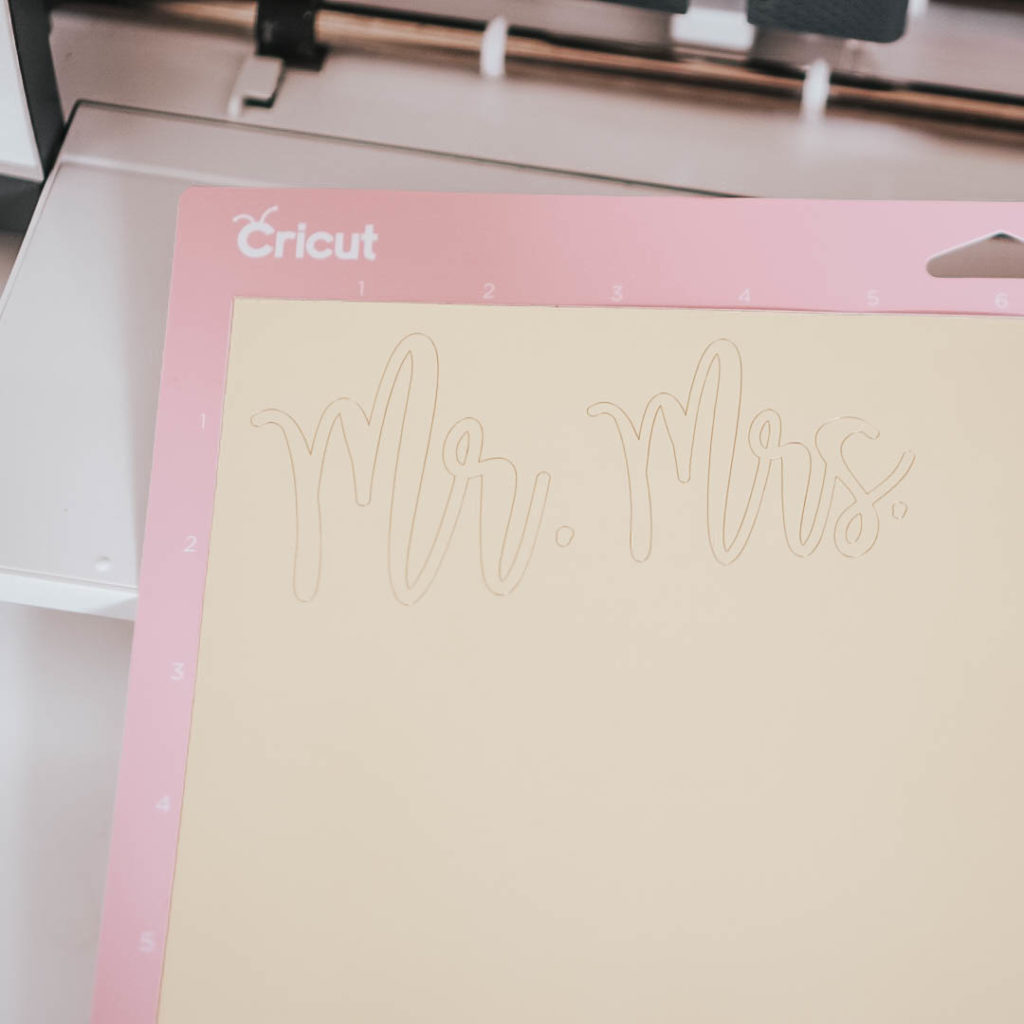 Step Three: Weed Designs
Cut your images away from the sheet of vinyl, then use a weeding tool to remove the unwanted pieces.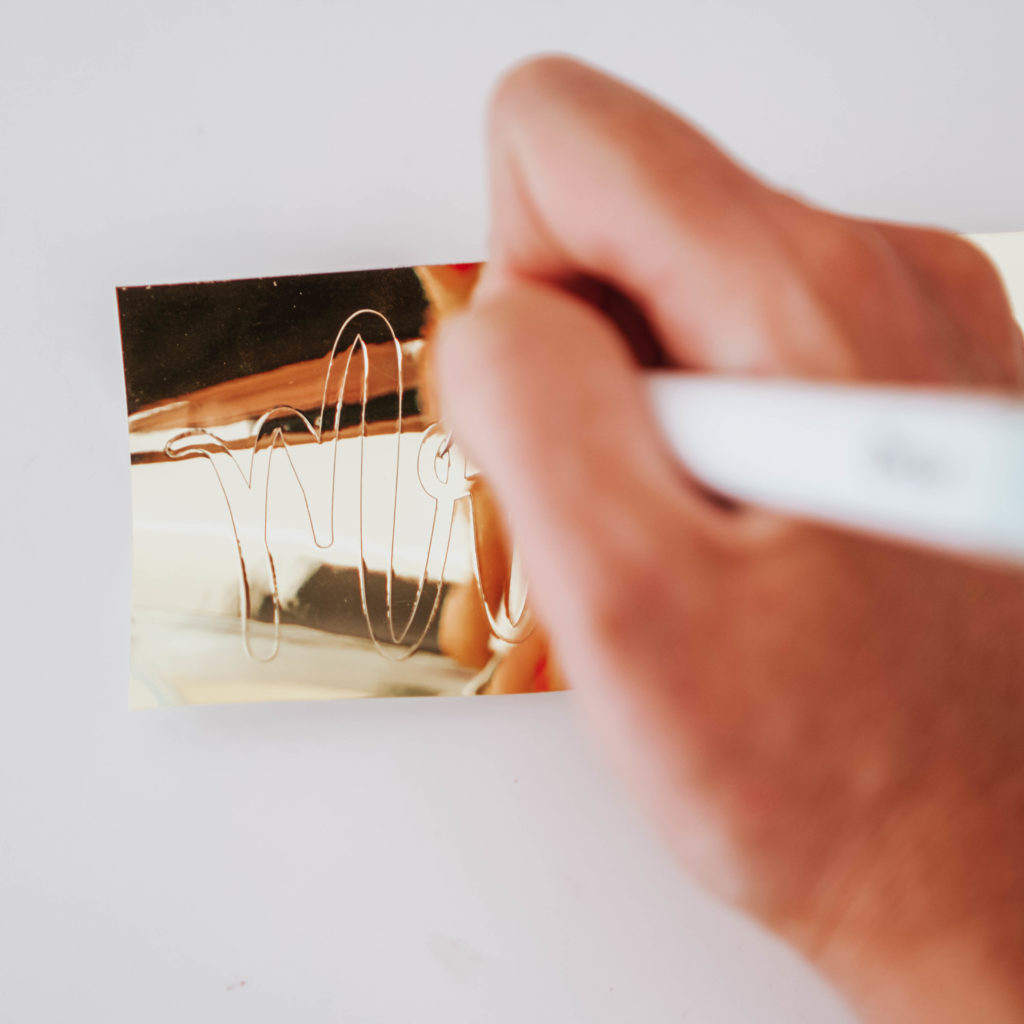 Step Four: Transfer Decals
Cut and apply a piece of transfer tape over the decal. Burnish over it well with a scraper tool or something similar.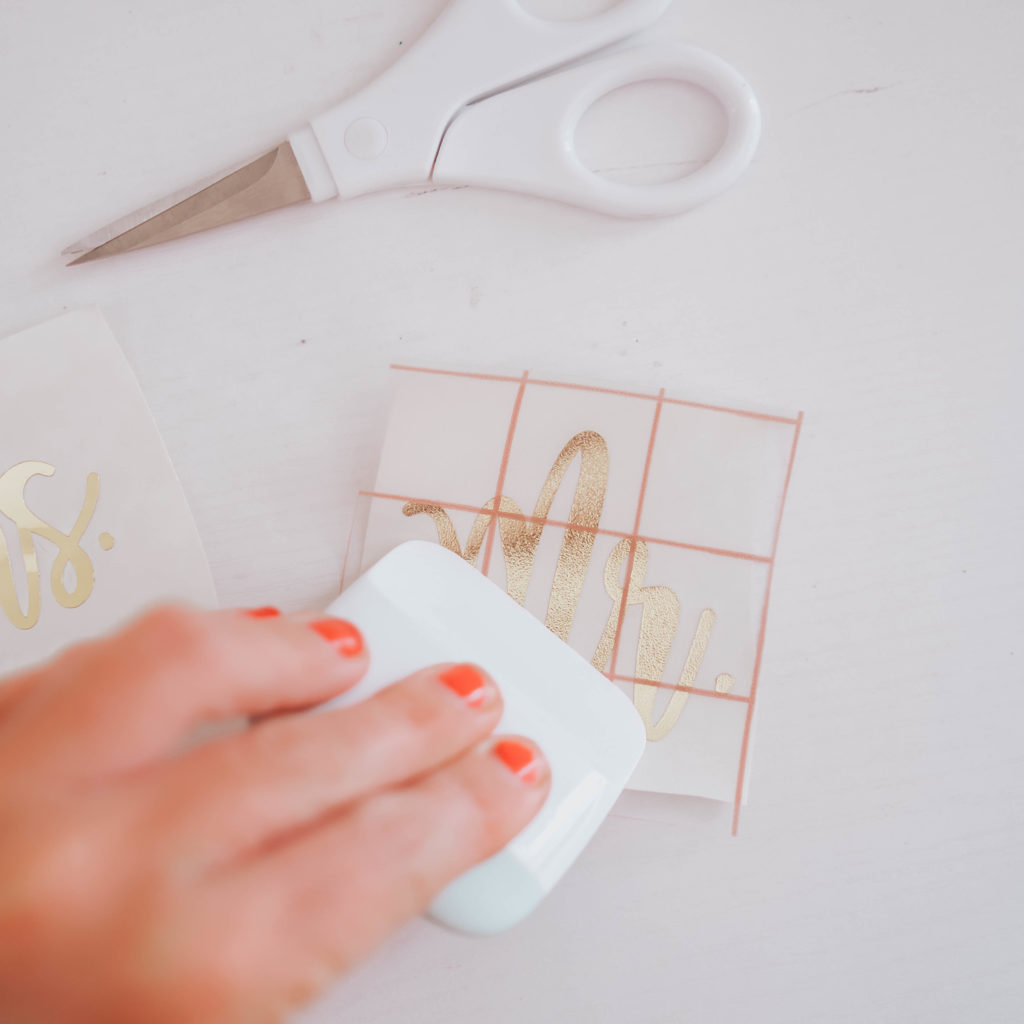 Center the decal on the mug and apply firm pressure. I tend to just use my fingers on curved surfaces like this but you can also use the scraper tool.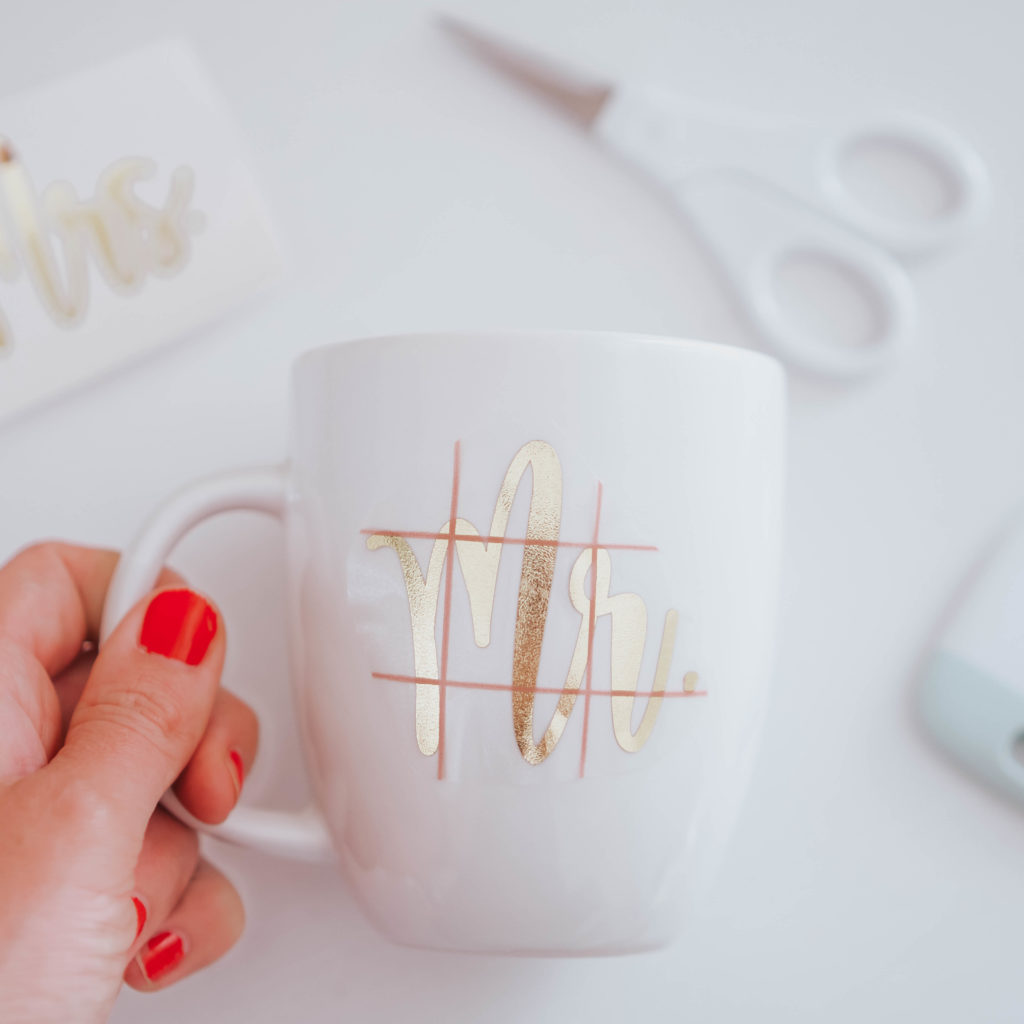 Peel away the transfer tape leaving behind just the decal on the mug.
Repeat the steps above to create the matching set!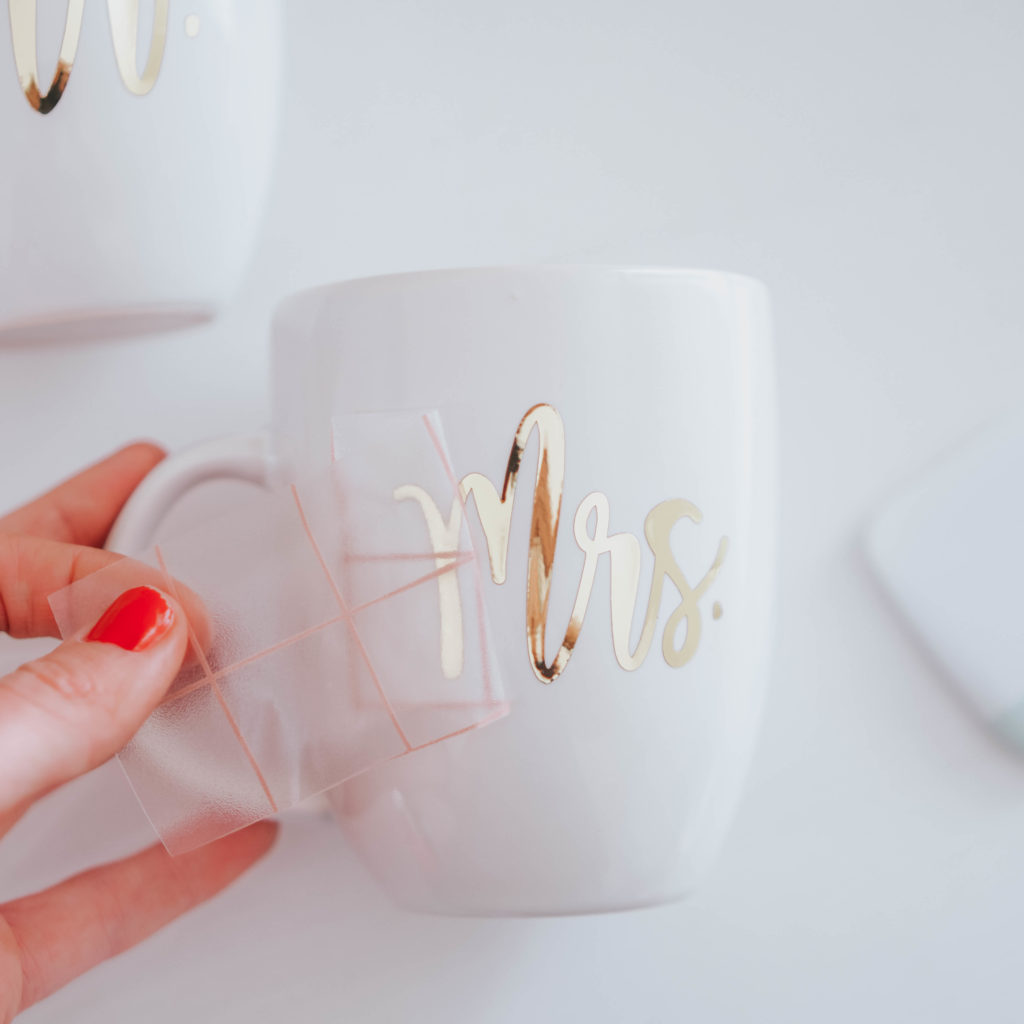 Chrome adhesive vinyl is ideal for permanent applications such as mugs and tumblers. Just be sure to tell the recipients to hand wash their mugs to prolong the life of the vinyl.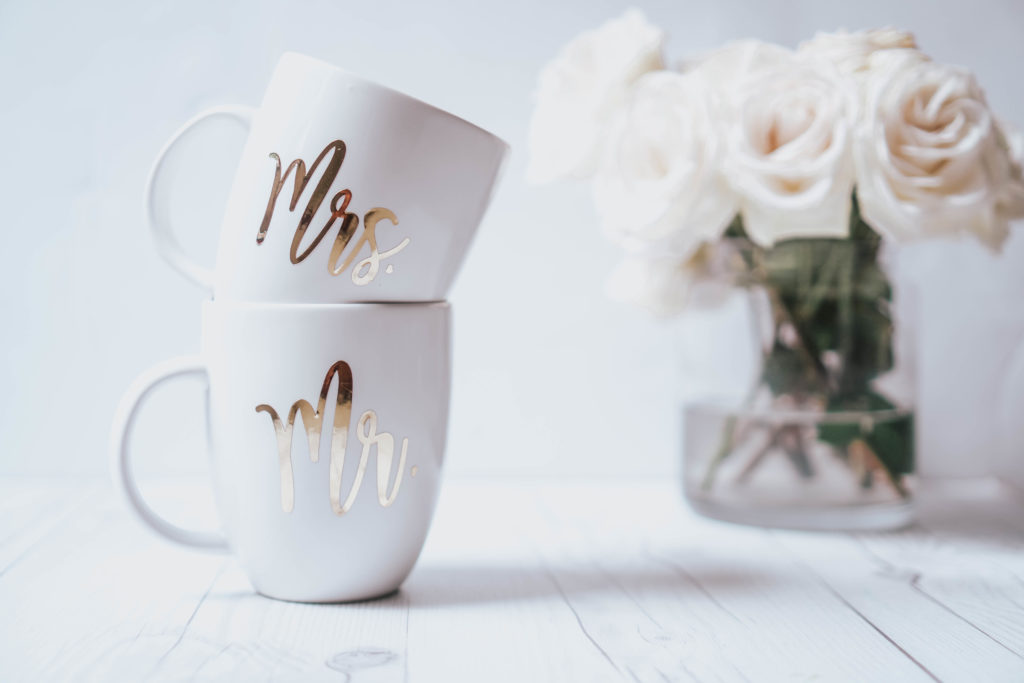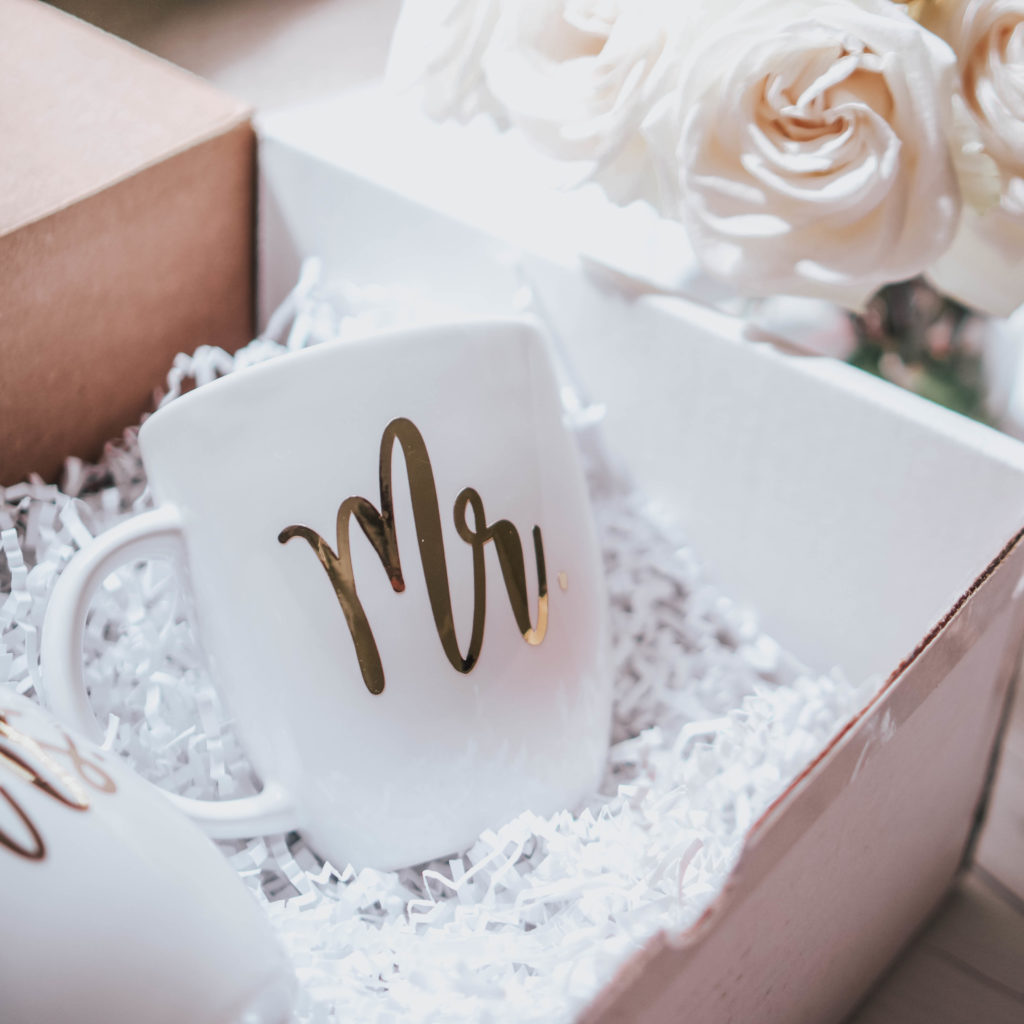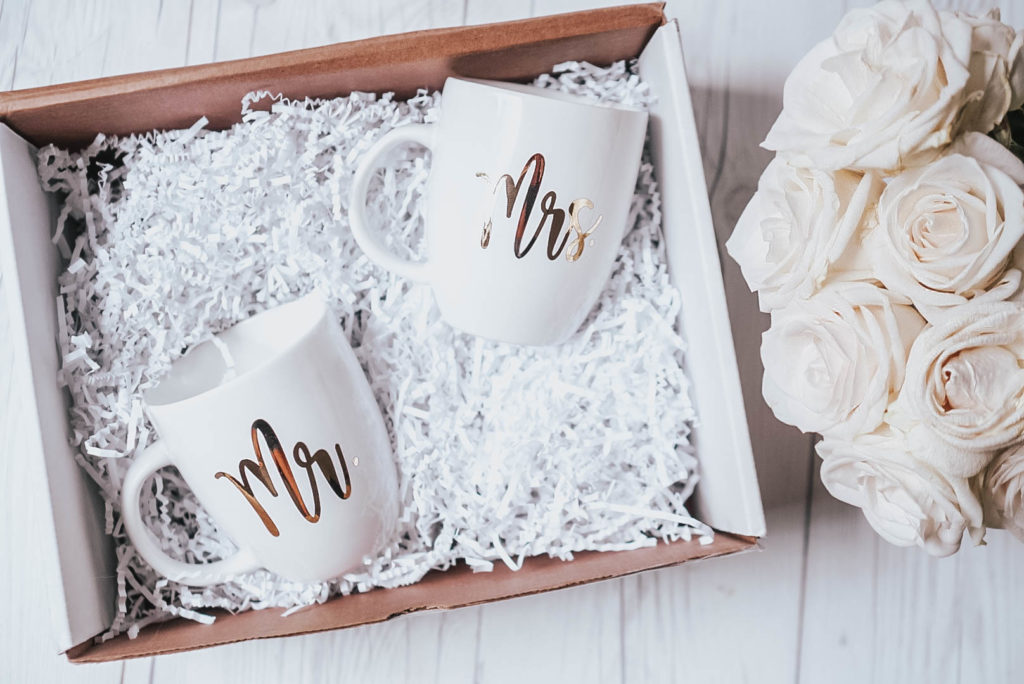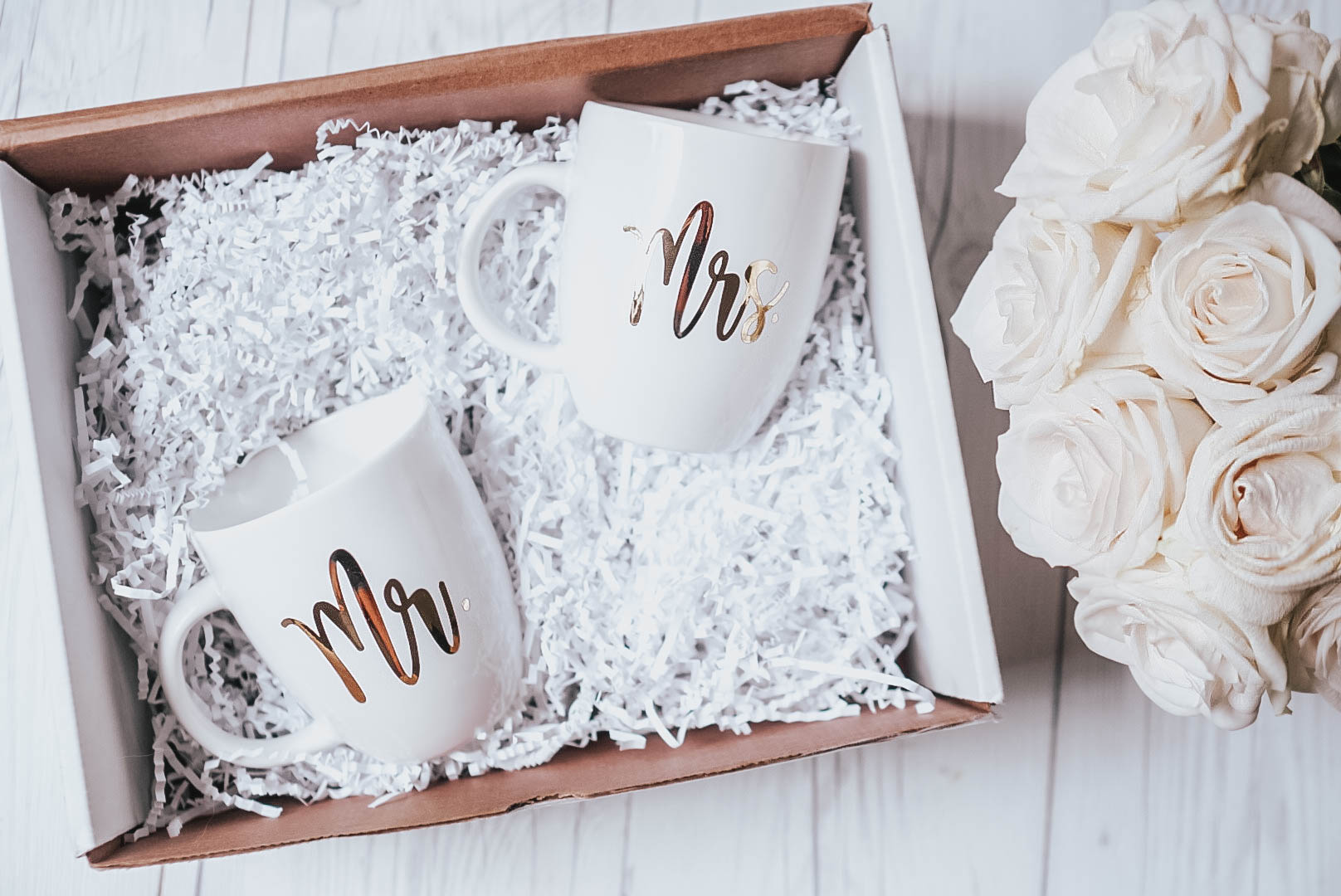 Happy crafting!