Screen Printing With Vinyl and Speedball Ink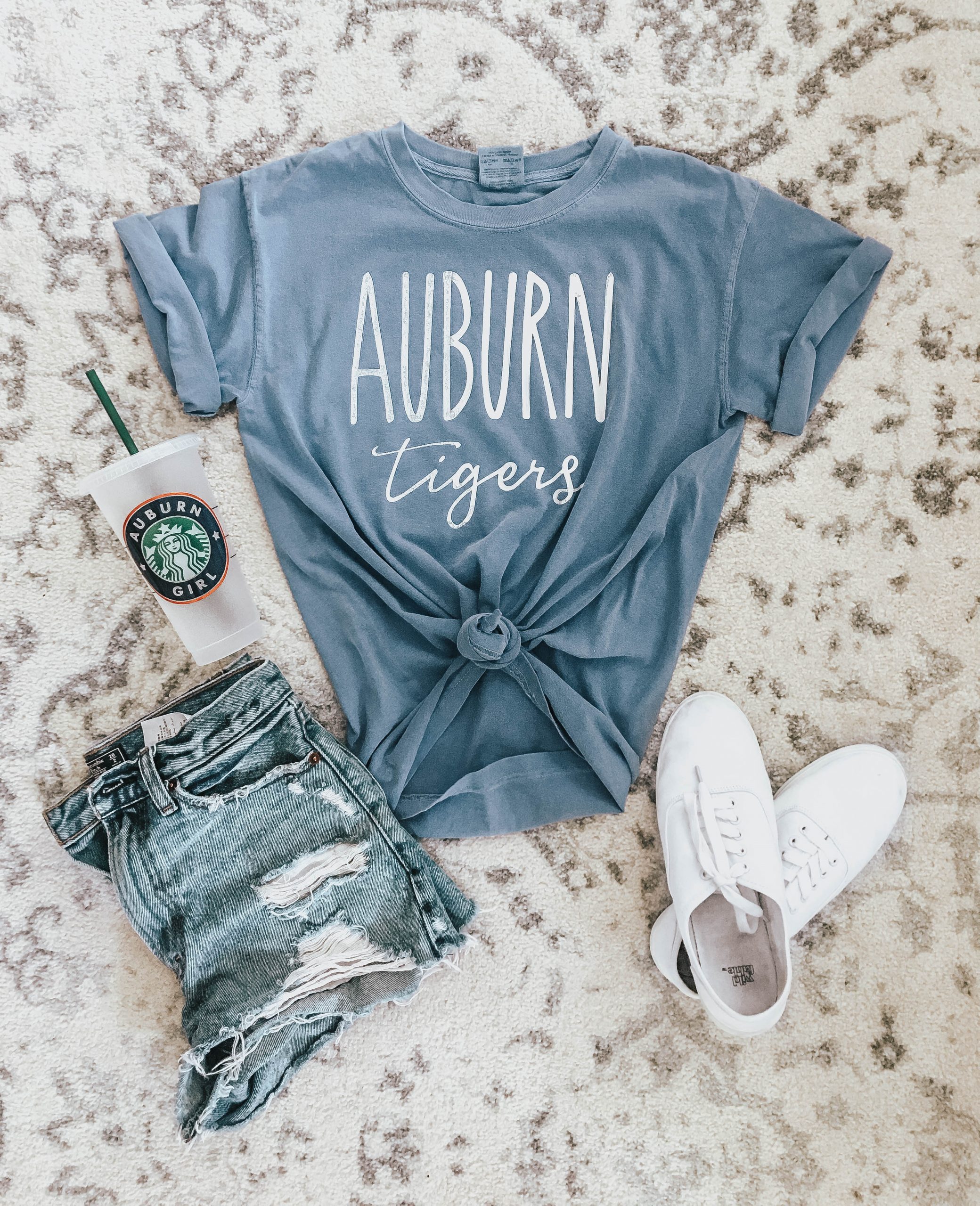 Hey crafty gals! I'm so excited for today's post! I just tried screenprinting with Speedball ink and vinyl for the very first time and I am OBSESSED with the outcome. I may never use heat transfer vinyl again. Like, ever. It's that good. Keep reading to learn how!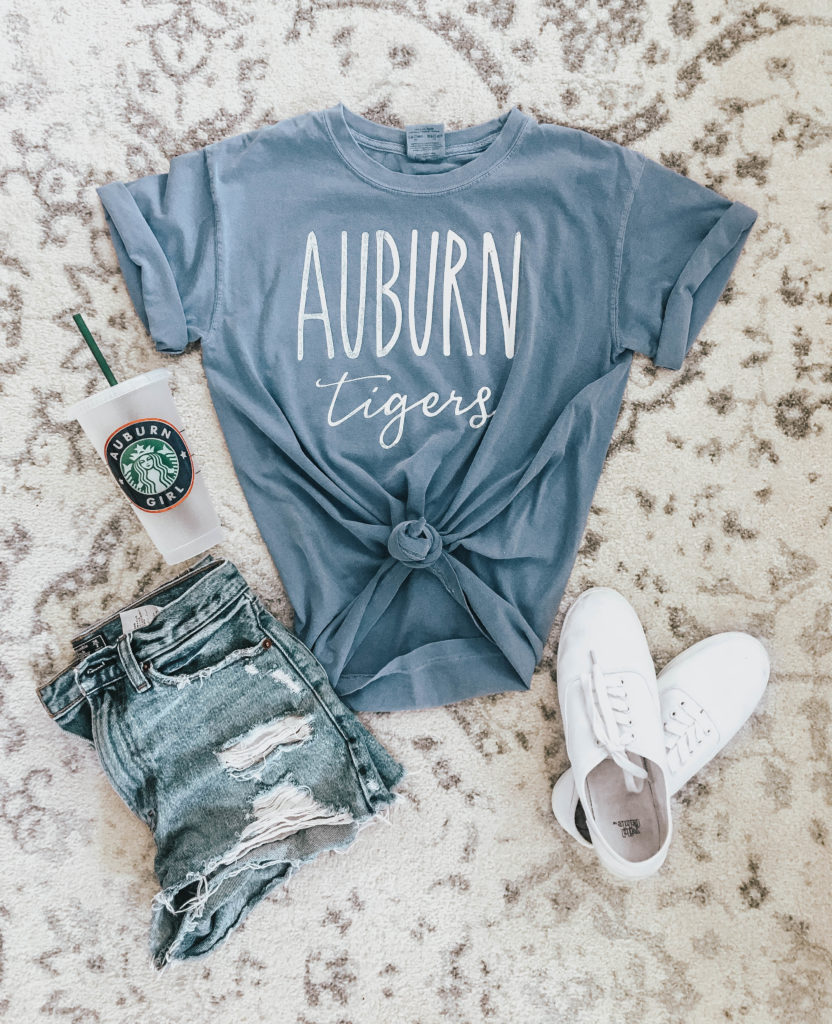 First let's chat about Speedball's products. Since this was a new thing for me I started small and ordered the 10×14 screen, the 12 inch squeegee and fabric ink in black and white. Speedball has a ton of colors to choose from though and I immediately clicked "add to cart" on all of them when I finished this project. Need! They also carry various sizes of screens and squeegees but if you're a newbie I would recommend starting small like I did.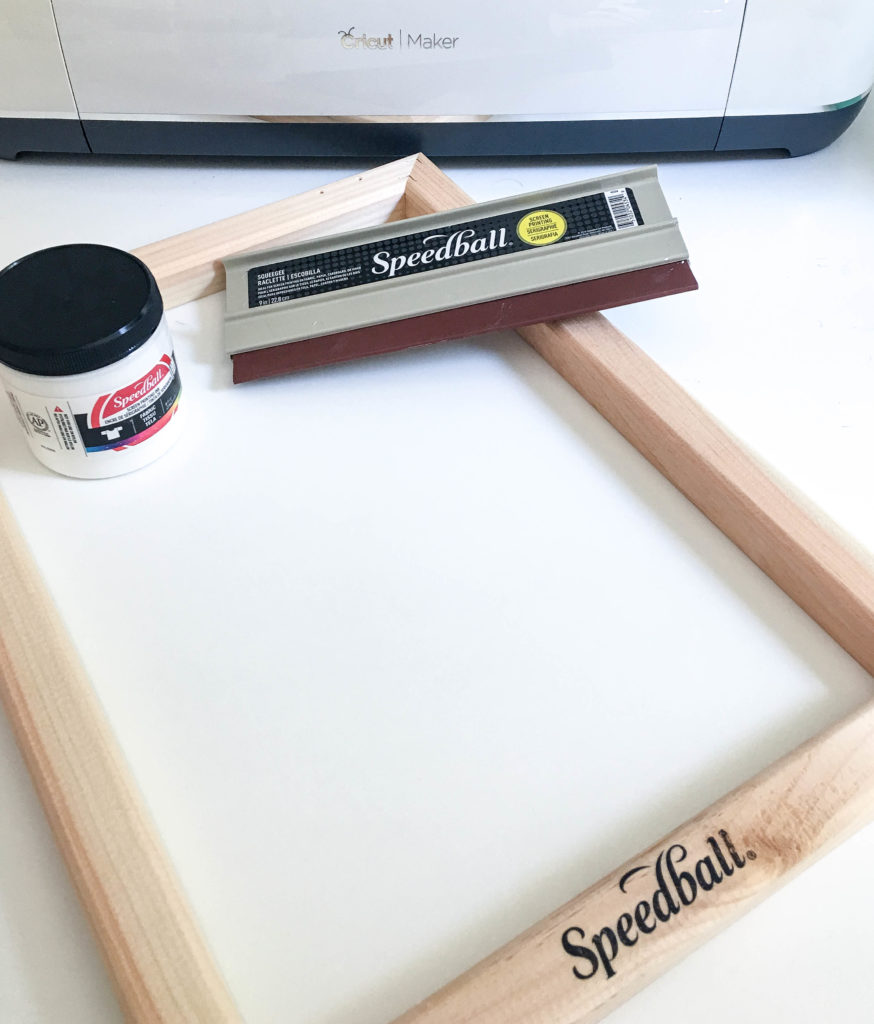 Here's What You Need:
1. Cut Design From Oracal 651 Vinyl
Start by choosing a design and cutting it out of the vinyl just as you normally would a decal. Don't reverse the image or anything like that.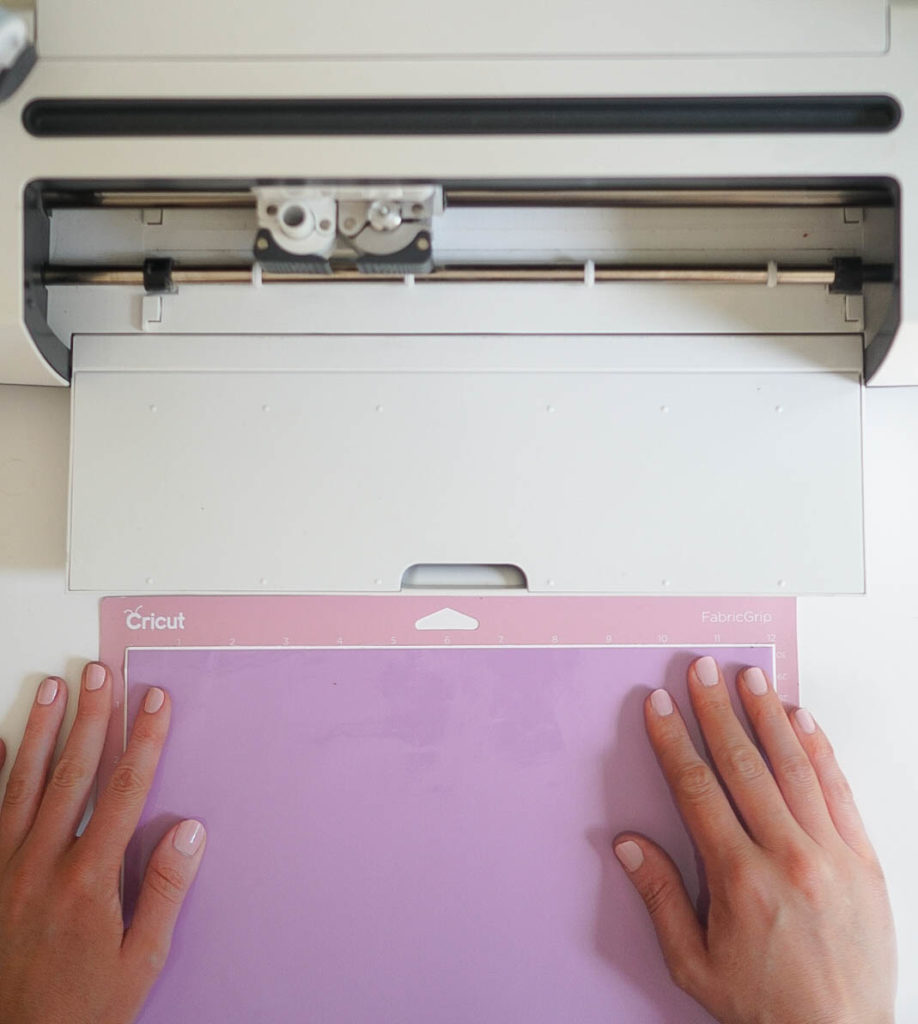 2. Weed Letters To Create Stencil
After your design finishes cutting, weed away the letters (or whatever) leaving behind a stencil.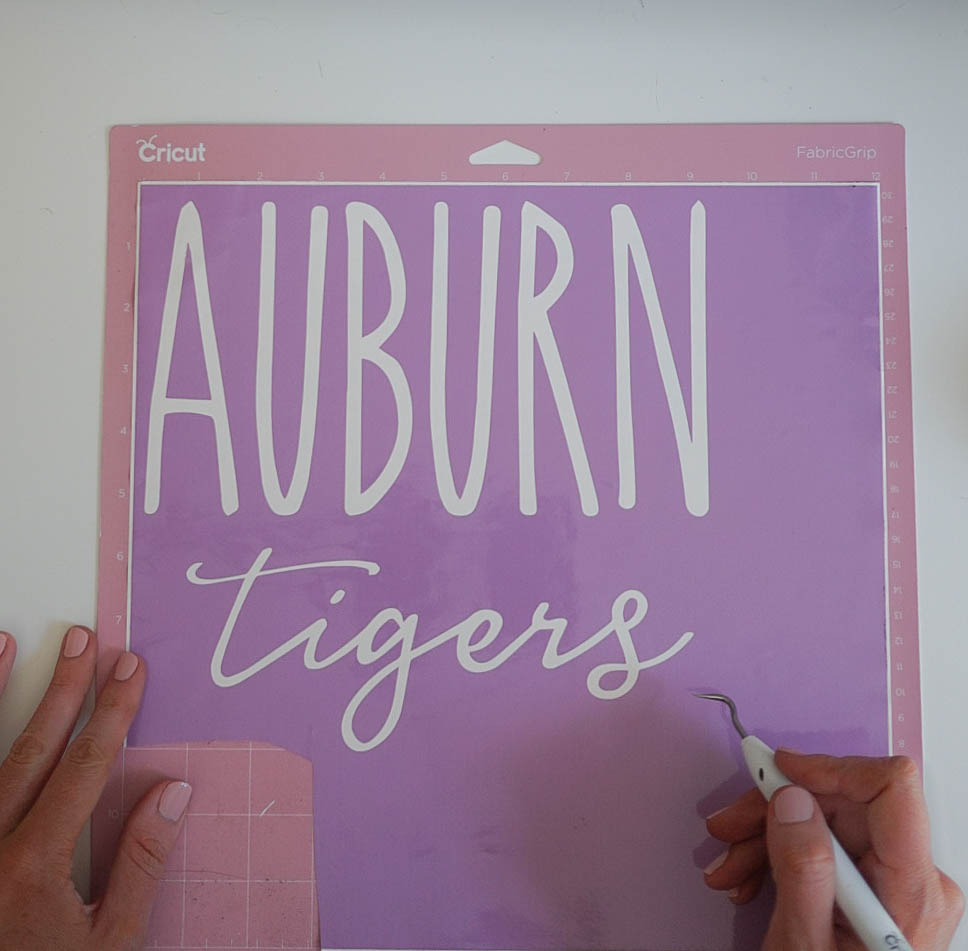 3. Apply Transfer Tape To Vinyl Stencil
Apply a piece of transfer tape over the vinyl stencil and use a scraper tool to make sure it sticks really well.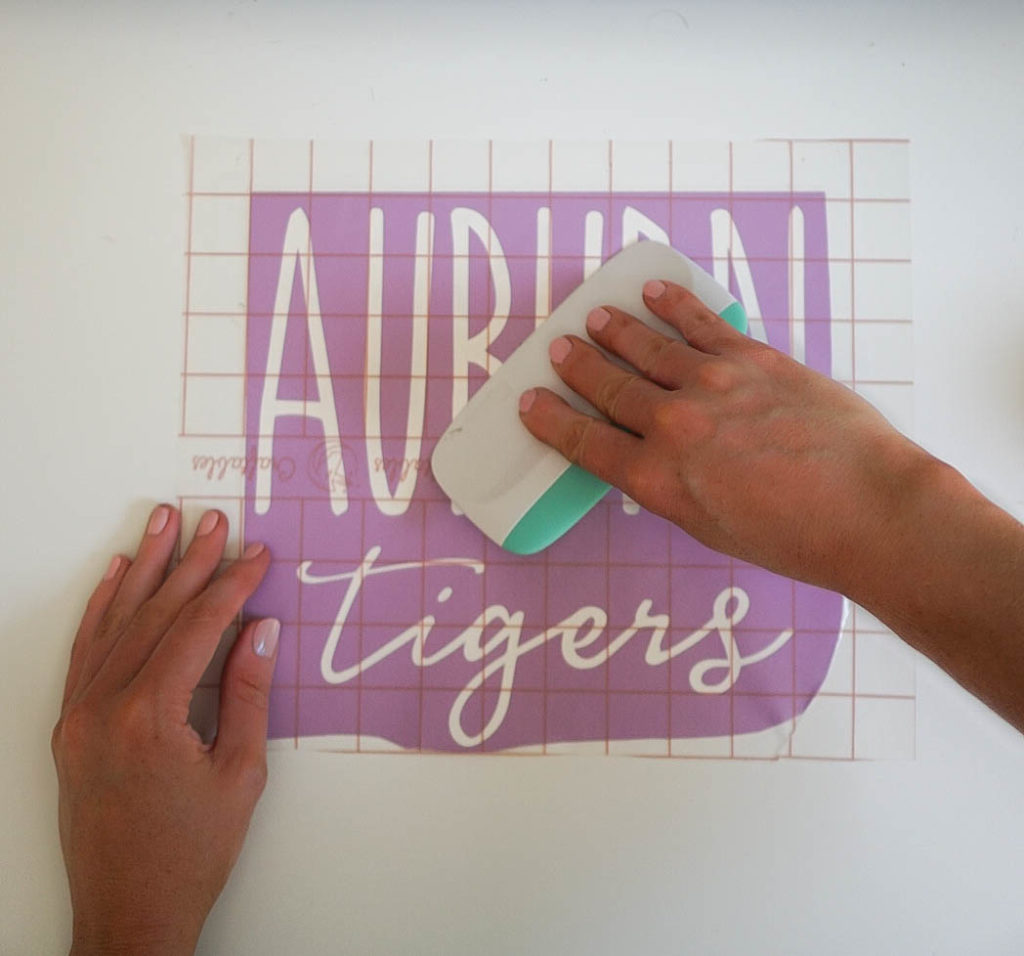 4. Transfer Stencil to Speedball Screen
Peel the transfer tape and vinyl off of the vinyl's paper backing and transfer it to the screen. Use the scraper tool again to make sure the vinyl is fully adhered to the screen.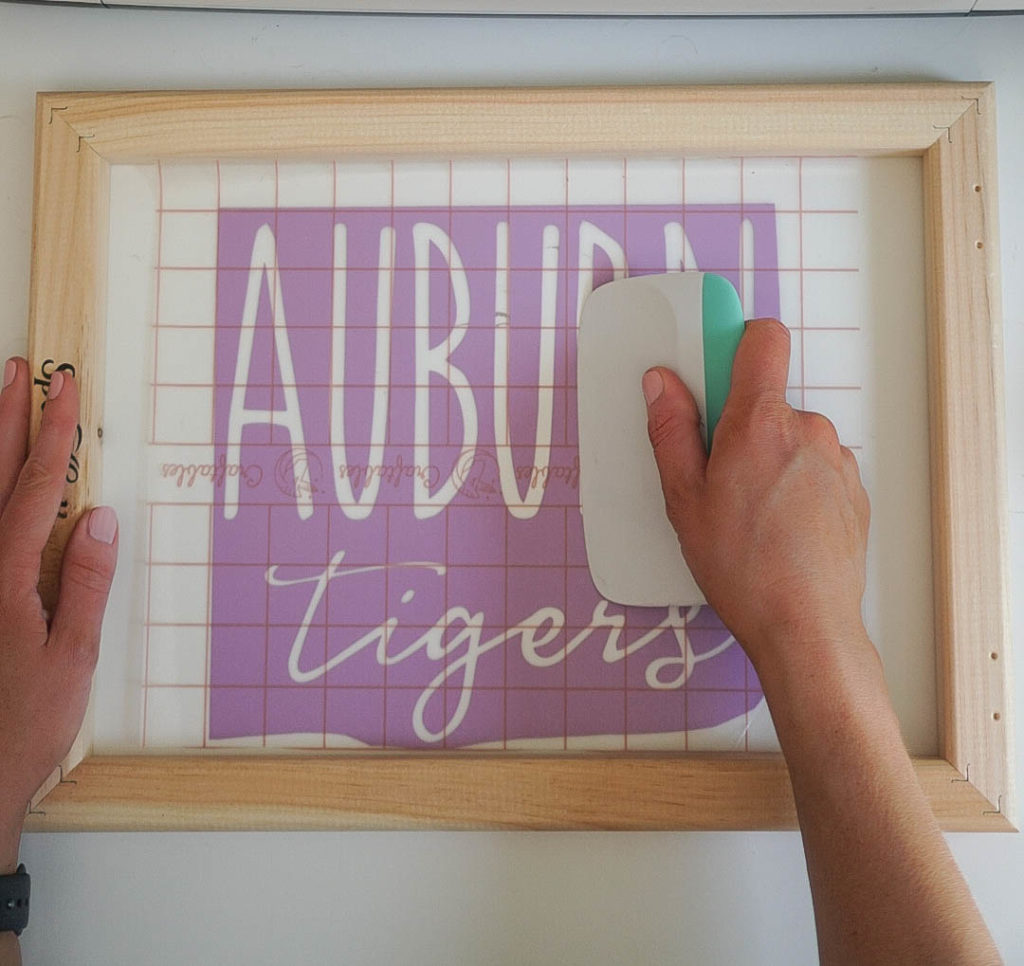 5. Remove Transfer Tape
Peel the transfer tape away from the vinyl. This part is a little tricky because the vinyl wants to stick to the transfer tape instead of the screen but if you take it slow, it's fairly easy. If you have any bubbles or creases just press them back down after the transfer tape is fully removed.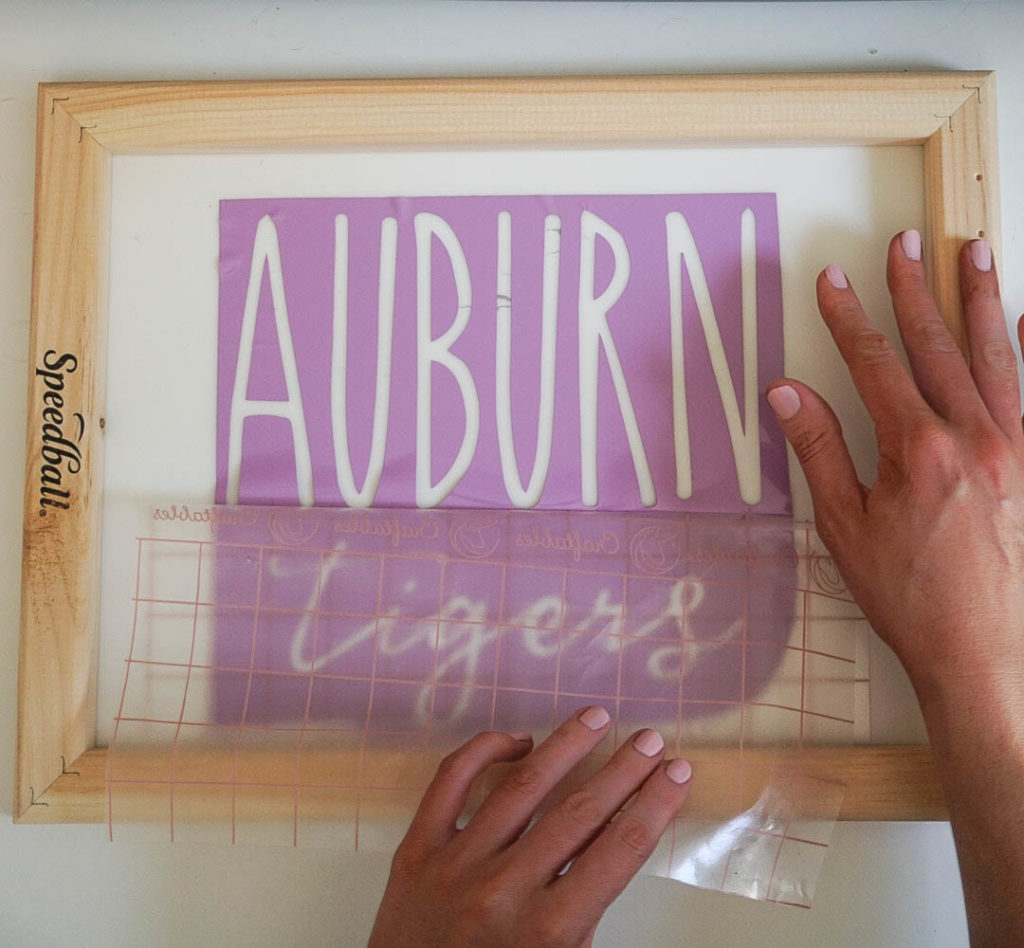 6. Mask Edges With Painters Tape
Use painters tape to mask off the rest of the screen around the vinyl stencil.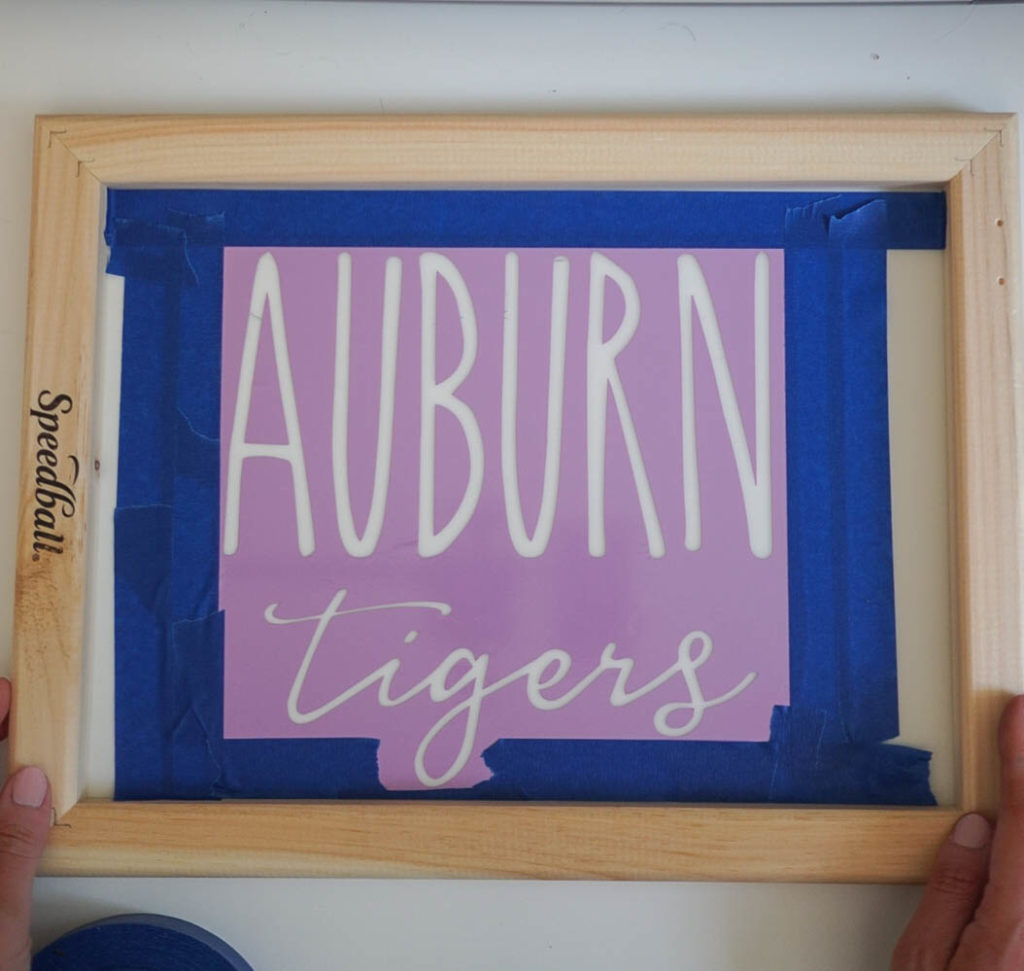 7. Apply Ink To Edge Of Screen
Apply a generous strip of the speedball ink down the side of the screen, right on top of the painters tape is fine.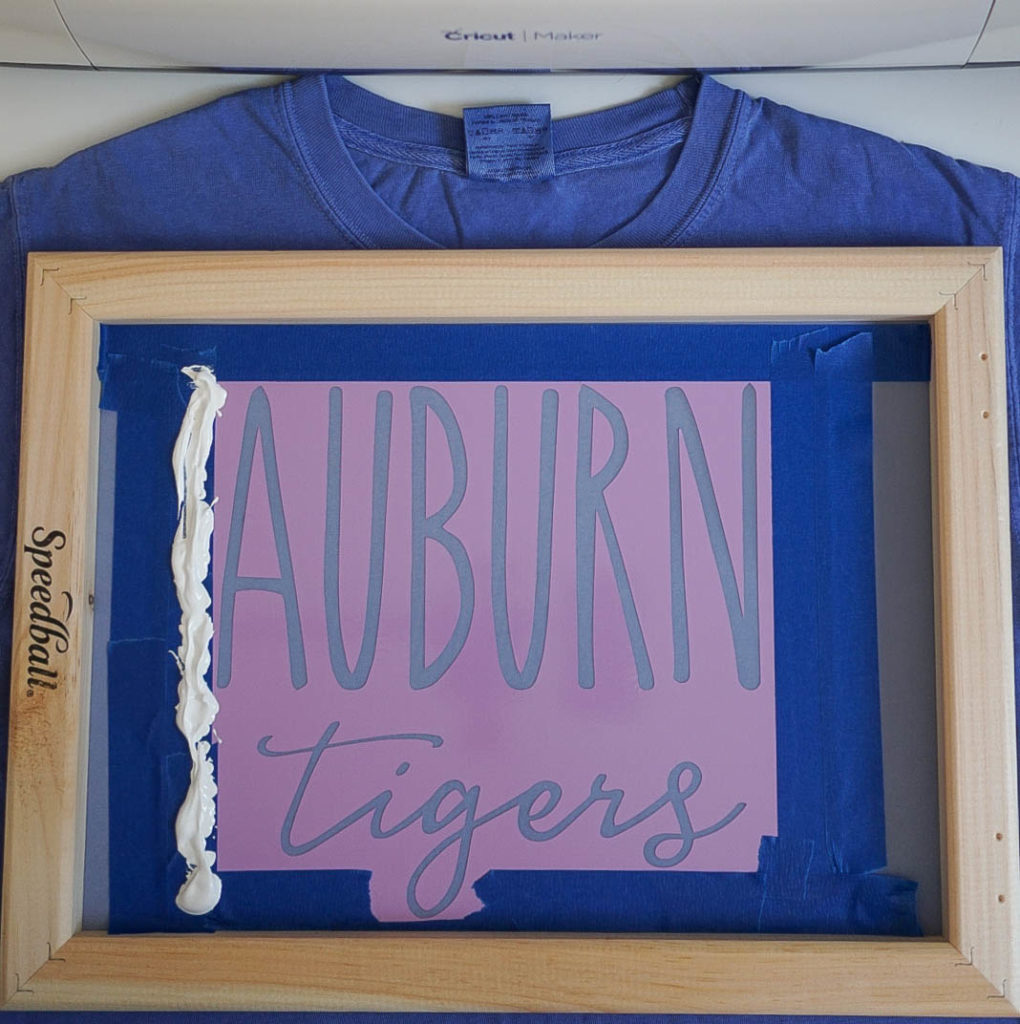 8. Apply Ink With Speedball Squeegee
Line the squeegee up so that you arent missing the top or bottom of your design and then, in one swift movement, drag the squeegee over the ink and right over the stencil.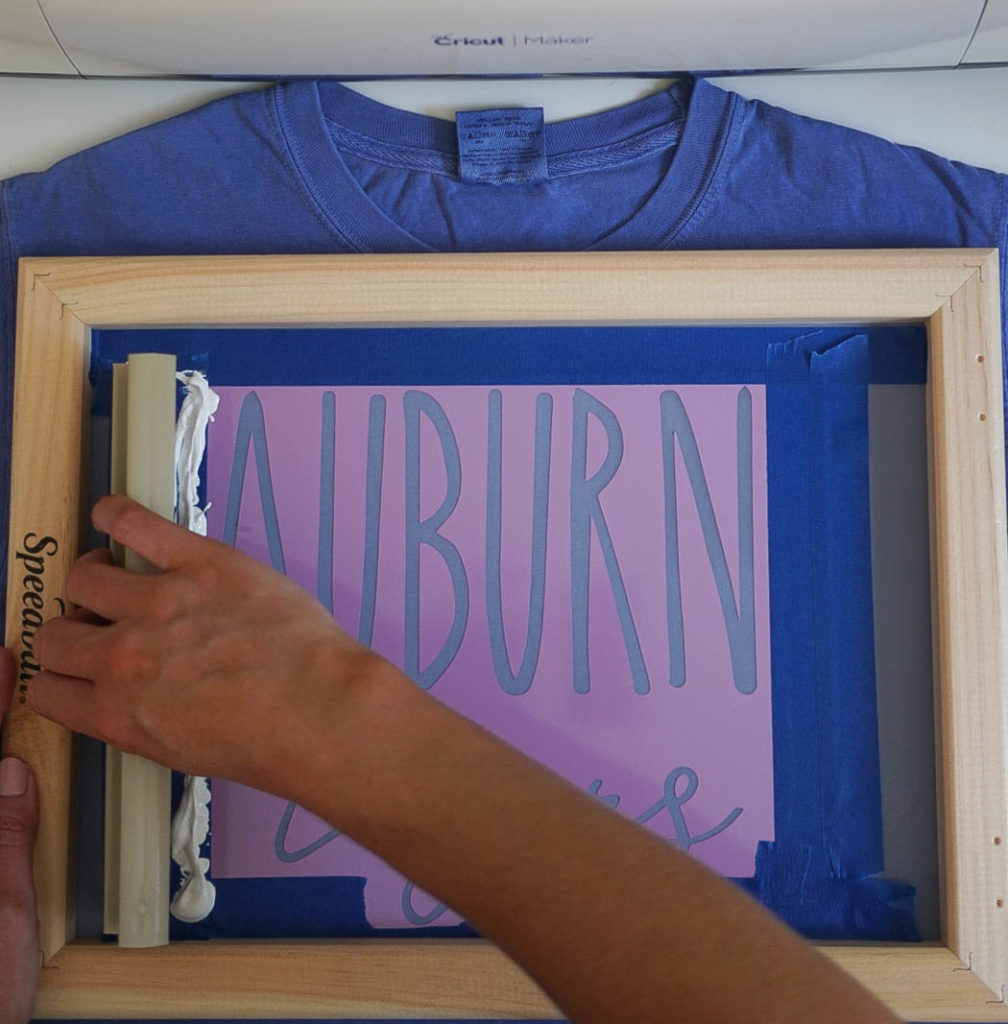 You'll want to hold the screen down firmly with your free hand and use a decent amount of pressure when dragging the ink over the stencil.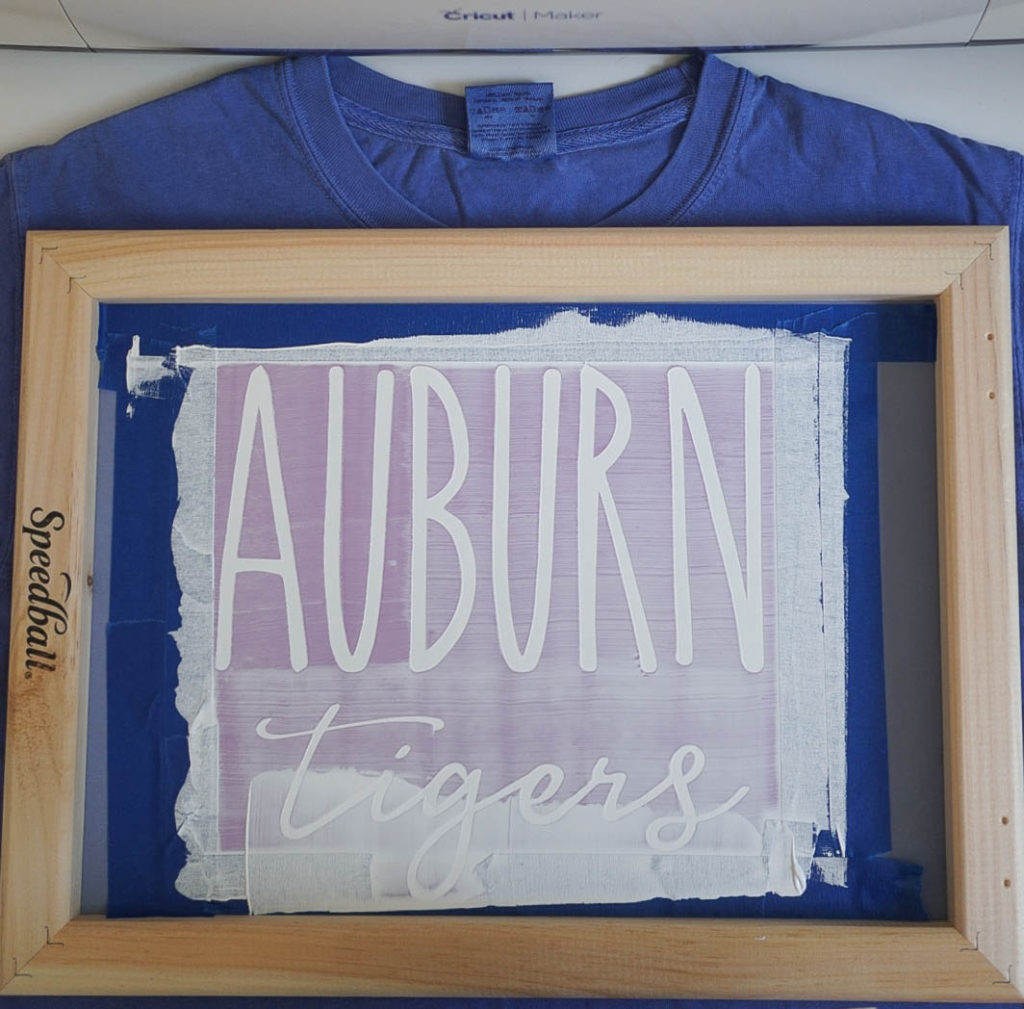 9. Remove Screen To Reveal Design
Carefully lift the screen to reveal the screen printed image. I probably could've gone over this one once more to get solid white letters but I actually love the vintage look of it.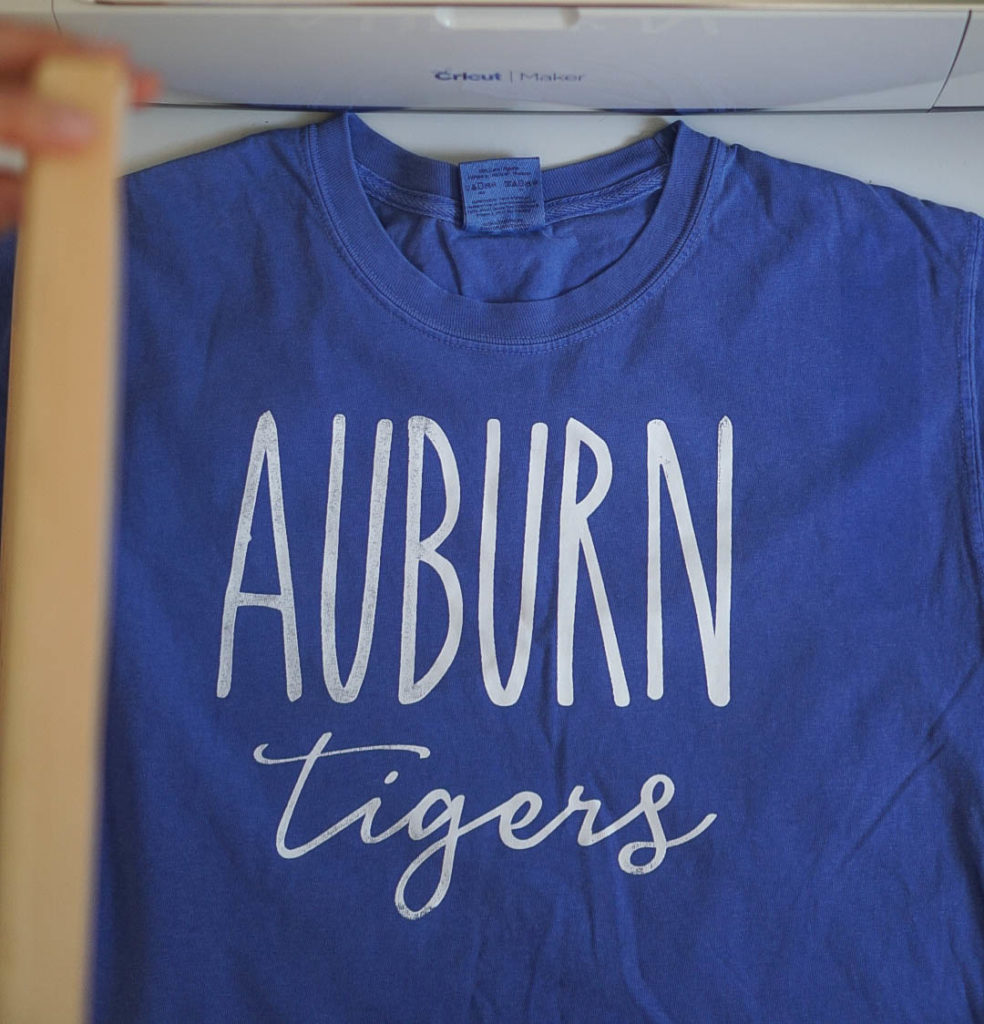 That's all there is to it! It took me less than 10 minutes from start to finish.
*Speedball fabric ink has to be heat set so, once the ink fully dries, use a household iron or a heat press to heat set the ink into the fabric from both sides. You'll want to cover the design with a thin fabric or sheet of paper and then apply heat for 3 minutes (if you're using a standard iron) but keep the iron moving to avoid scorching.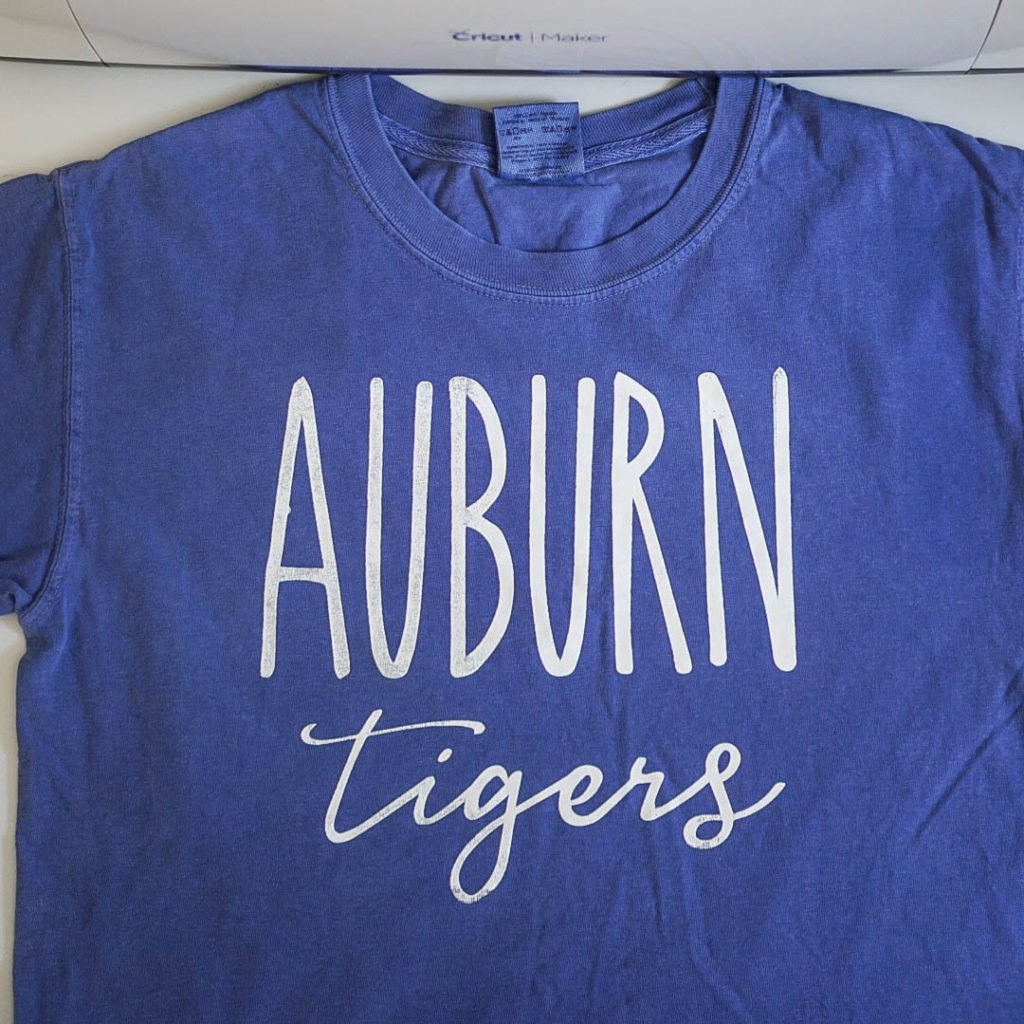 If you have any questions, don't hesitate to leave a comment down below or shoot me an email.
Happy Crafting!