DIY Idea: How To Apply Heat Transfer Vinyl On Spring Break Essentials
No Spring Break vacay is complete without at least one monogrammed item letting the world know that you mean business. In today's step-by-step tutorial I'll show you how easy it is to apply a heat transfer vinyl monogram on a tank top, tote bag and hat using the Cricut Maker.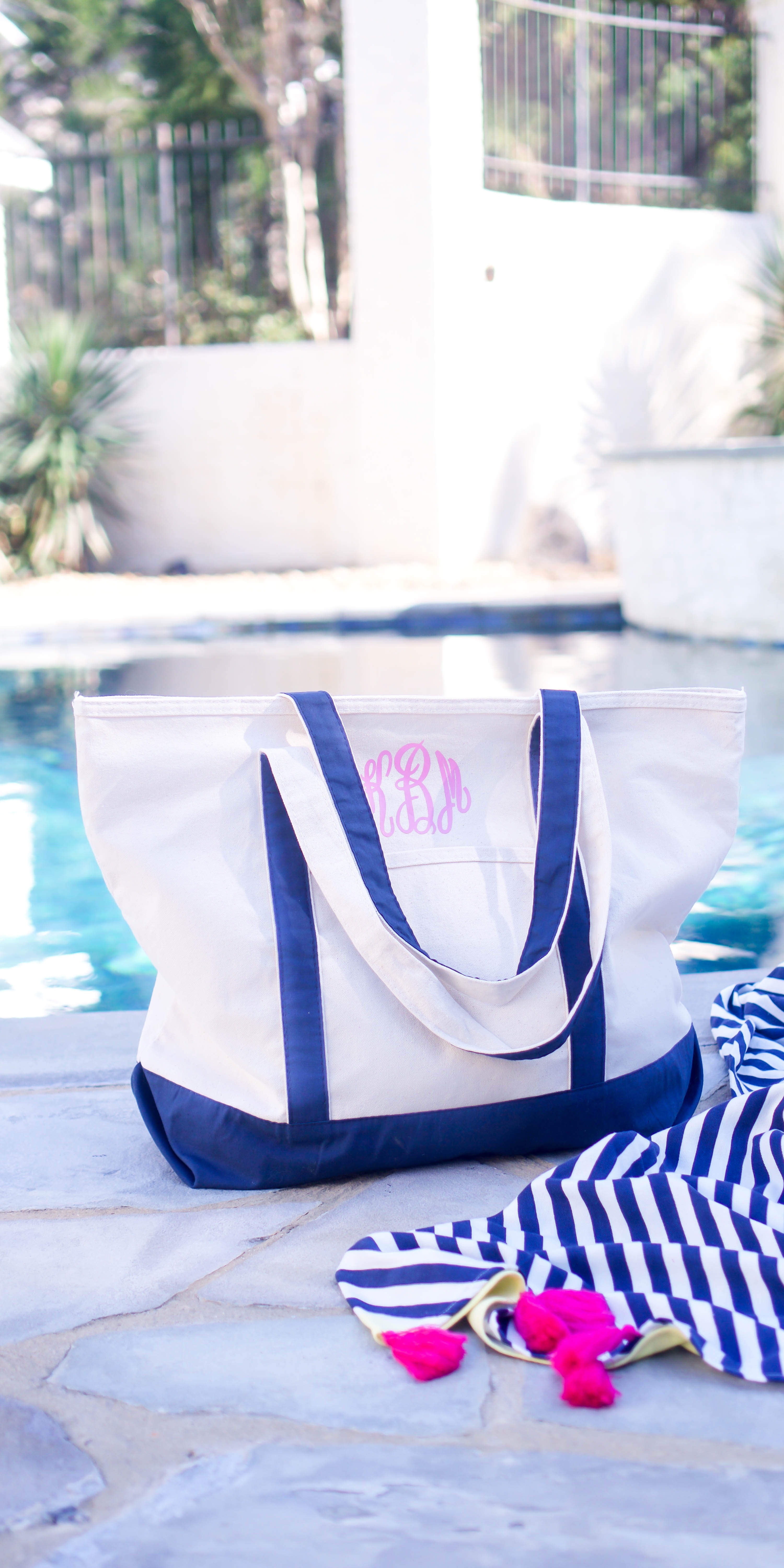 Difficulty Level: Moderate
Estimated Time To Complete: 45 mins
Here's What You'll Need:
Iron
Blank Tote Bag, Tank Top, Hat and Towel
Cricut Maker
Step One: Set Up Monogram Design
For this Spring Break essentials project I used the same monogram for all of my items. The font I used is called fancy circle monogram and you can find it on Etsy. Since the font is actually seperate SVG's of each letter of the alphabet you'll need to upload each letter individually and then scale, align and weld them together as one design.
For the monogrammed tank I wanted a larger monogram so I scaled the image to 8×8. Turn on Mirror by clicking the button next to it and click continue.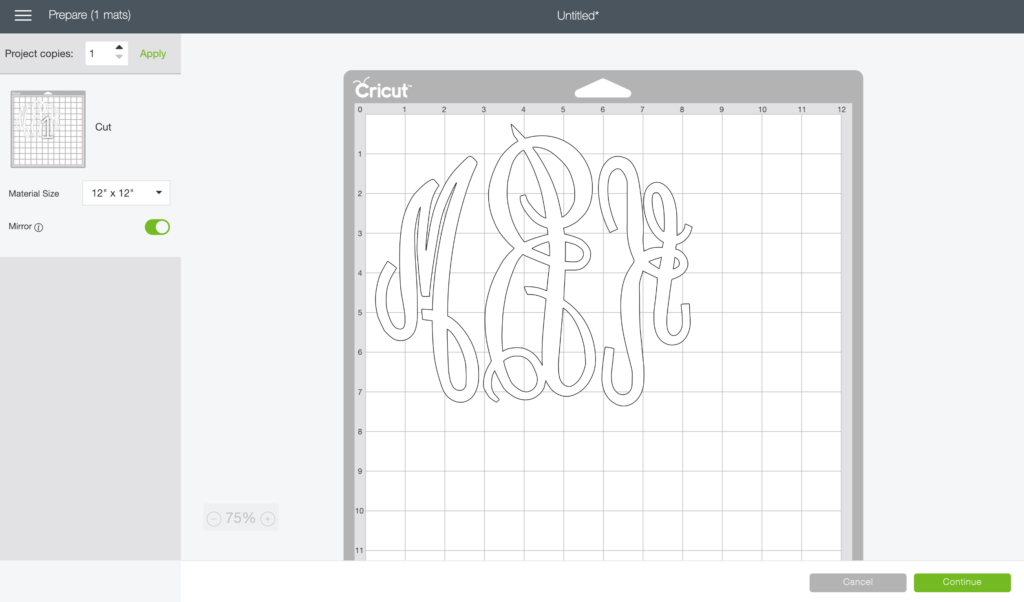 Step Two: Cut
Place the smooth heat transfer vinyl on the cutting mat shiny side down and load the cutting mat into the machine.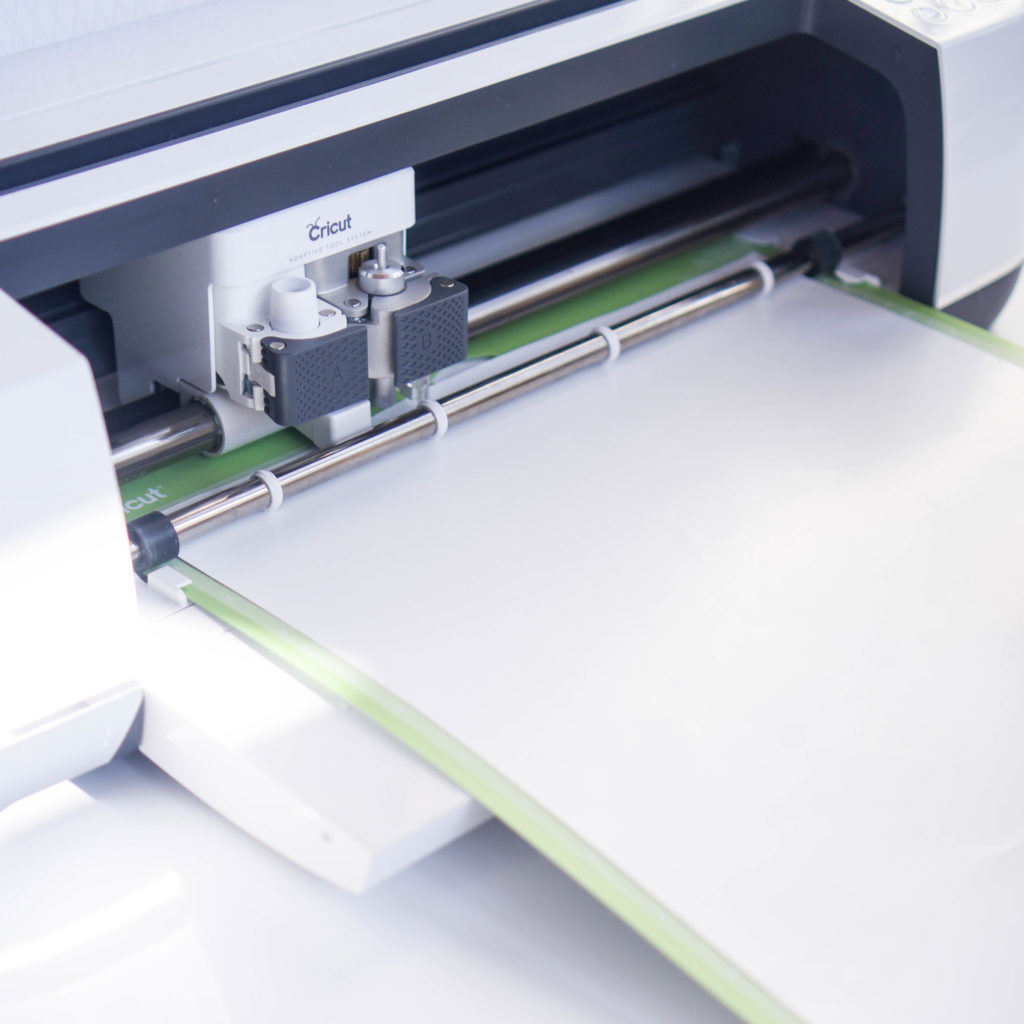 Select Iron-On as the material and press the flashing button to begin cutting.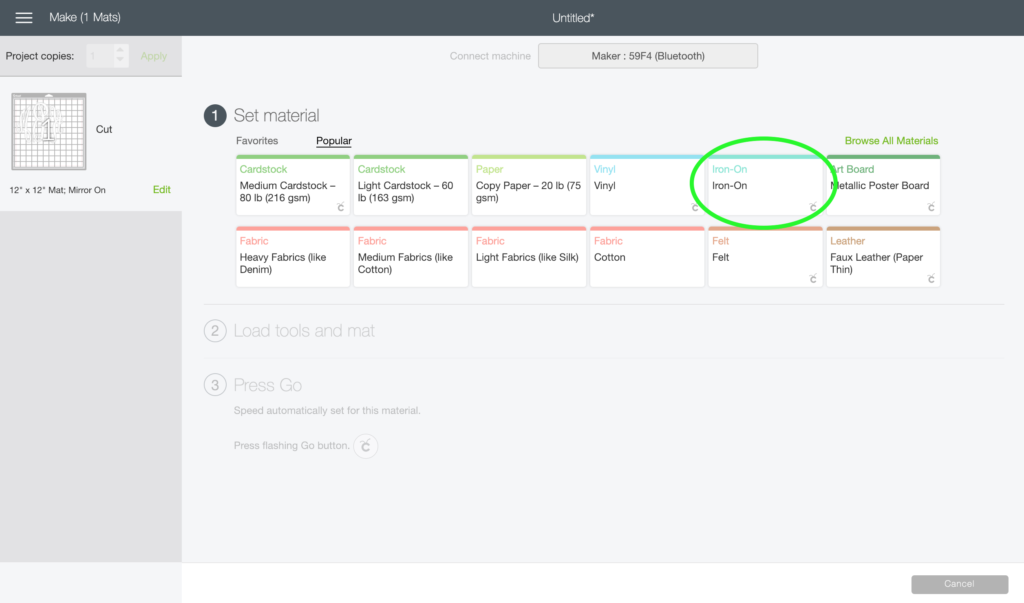 Step Three: Weed
After cutting is complete, peel the excess vinyl away from around the monogram design and then use a hook tool to remove the smaller pieces from inside the letters.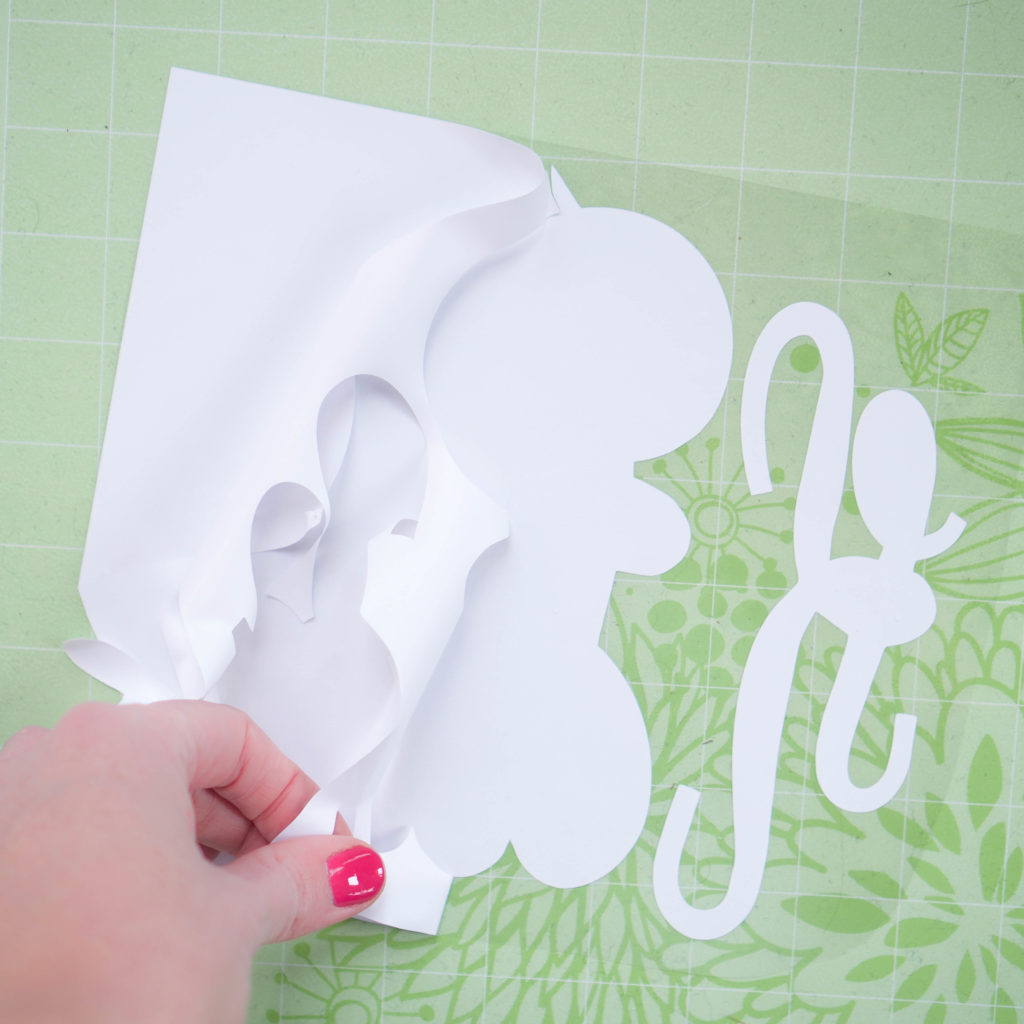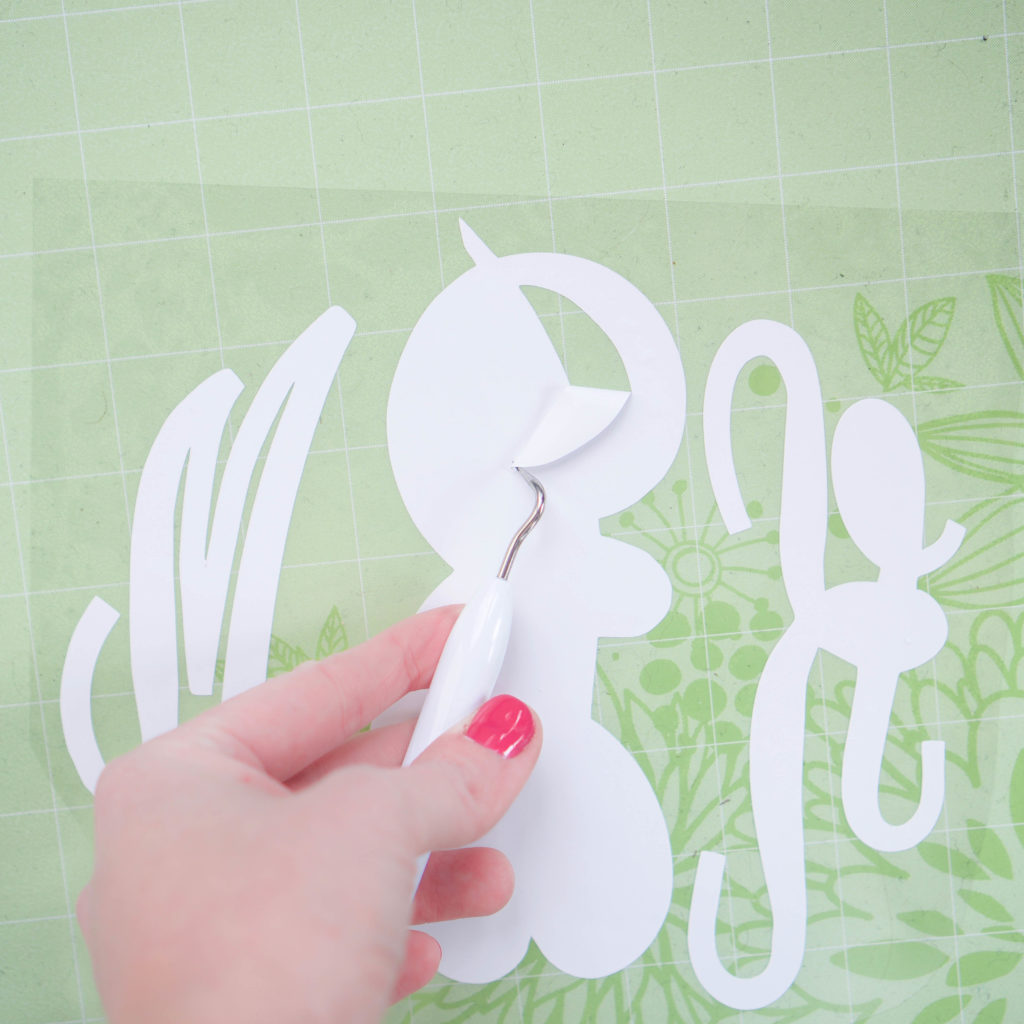 Step Four: Iron On Designs
Preheat the fabric by ironing over it for a few seconds then place the decal on the shirt with the sticky side down so that the monogram now reads right.
Use a dry iron on a cotton setting to apply firm pressure for 15-20 seconds. Since the design is larger than the iron you'll have to press in sections.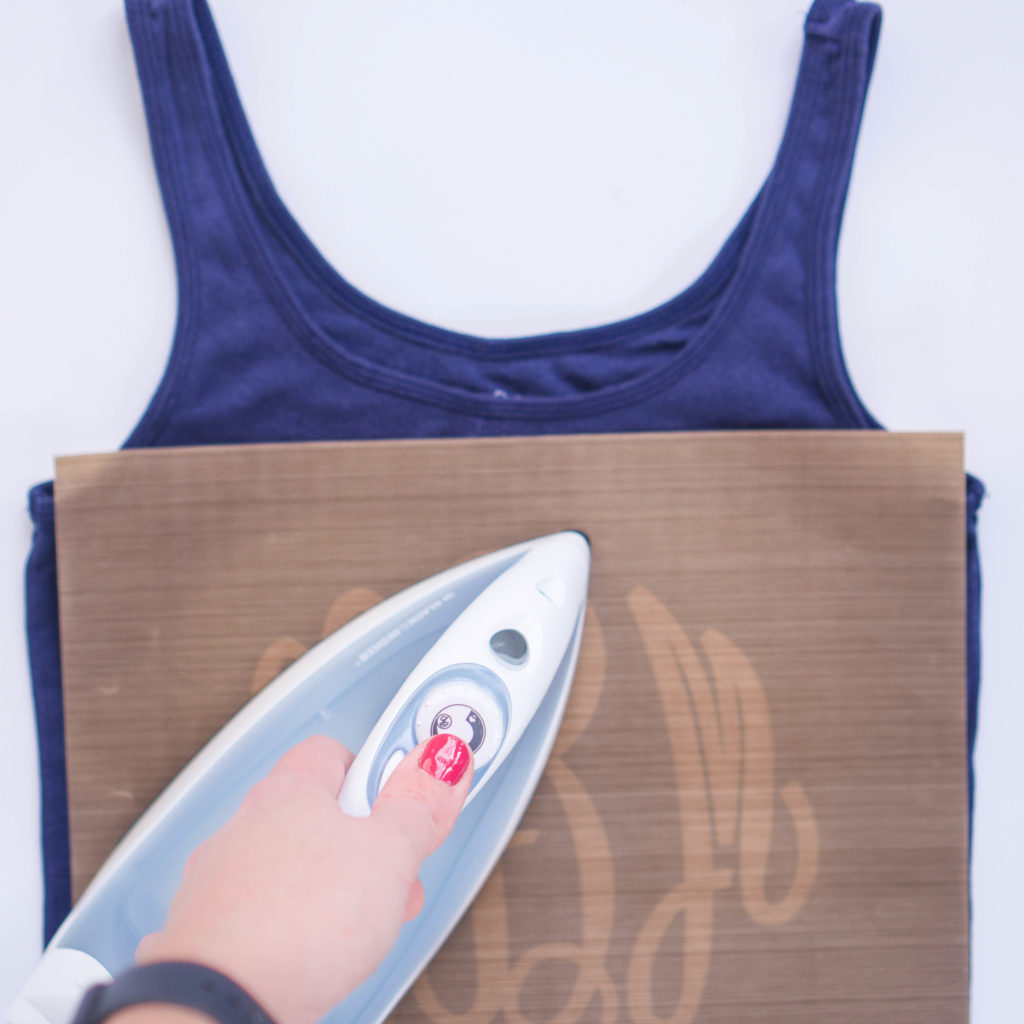 Wait at least 10 seconds before removing the carrier sheet and revealing your new shirt.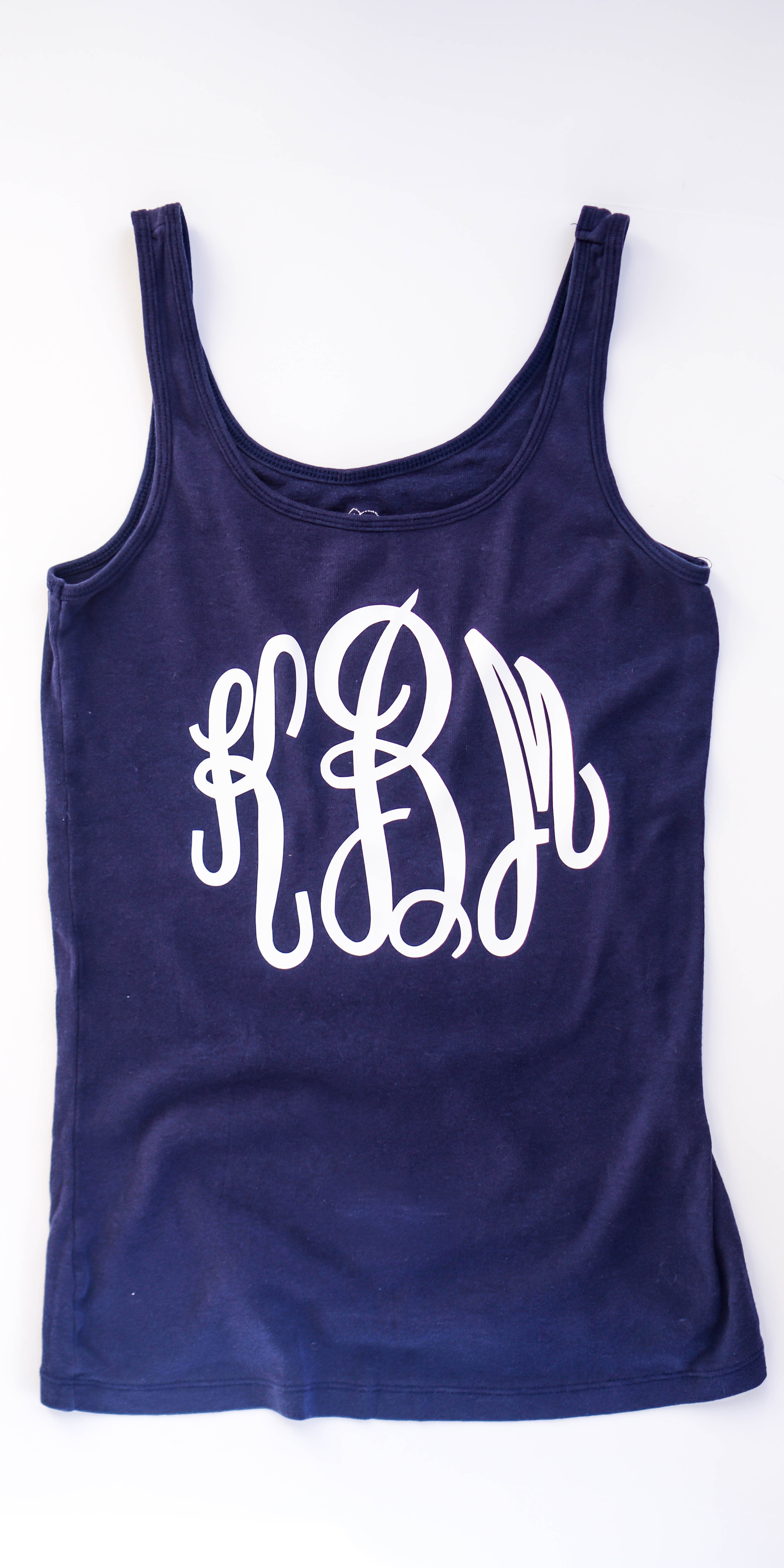 Follow the same steps as above to add a monogram to a canvas tote bag. For extra tips on applying heat transfer vinyl to canvas, check out Customizing A Canvas Tote With Heat Transfer Vinyl.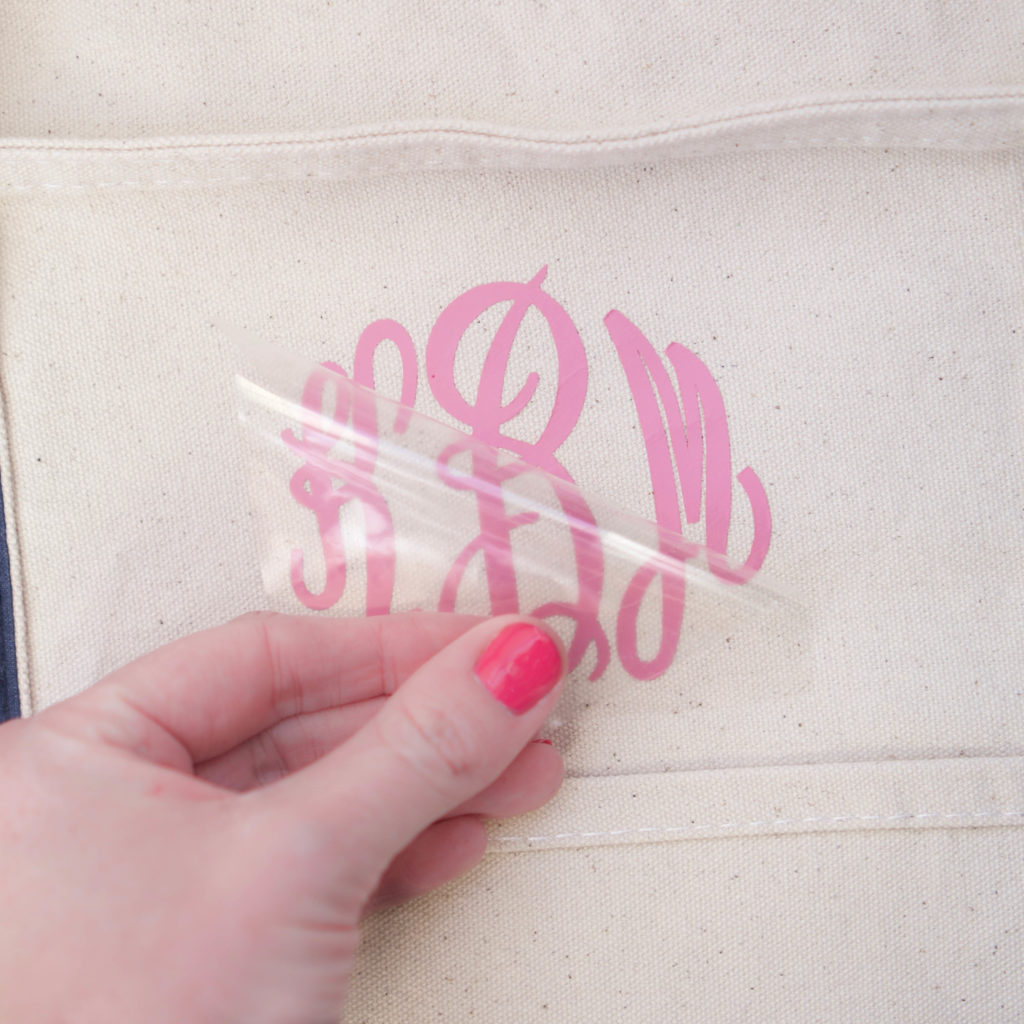 For even more personalized fun you can add a glitter monogram to a baseball hat. If you need tips and tricks on applying heat transfer vinyl on hats, read How To Apply Heat Transfer Vinyl On A Cotton Hat.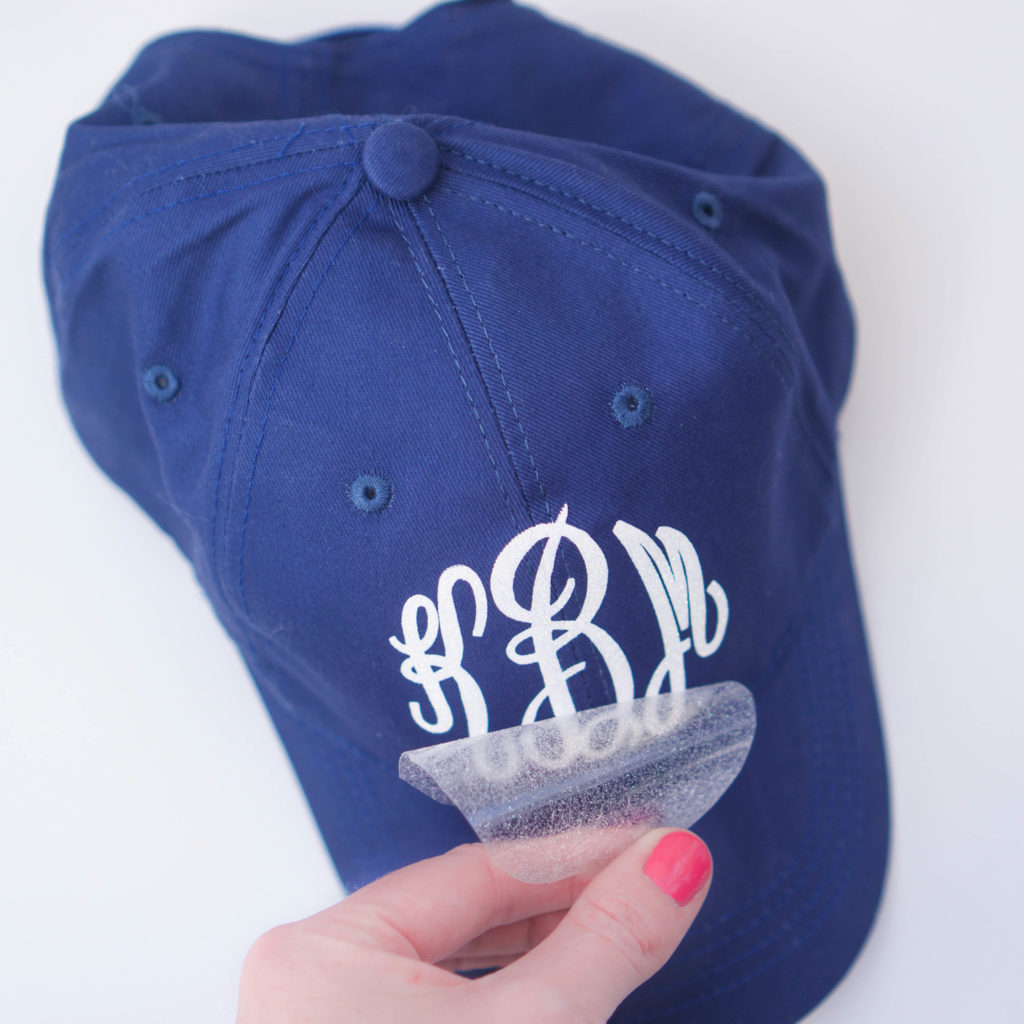 Now you have a personalized Spring Break bundle to pack up and hit the beach with. And, if anyone asks where you got such cute matching gear you get to tell them, "I made it!".