DIY Spring Break Idea: How To Apply Heat Transfer Vinyl on Polyester Koozies
Whether you are hitting up the beach, cruising on the lake or sitting by the pool this Spring Break, you'll need this next DIY in your life ASAP. Fire up your Cricut machine and follow this step-by-step tutorial showing you how to apply heat transfer vinyl on polyester drink koozies.

Difficulty Level: Easy
Estimated Time To Complete: 15 mins
Here's What You'll Need:
Iron
Teflon Sheet, Parchment Paper or a Thin Cloth
Blank Polyester Drink Koozies
Cricut Maker or similar machine
Step One: Set Up Design
Open up the design you want to use in Cricut Design Space, scale it down to anything smaller than 4 inches since that's the standard size of a drink koozie. In the cut settings window, turn on the mirror option, set your material size and click continue.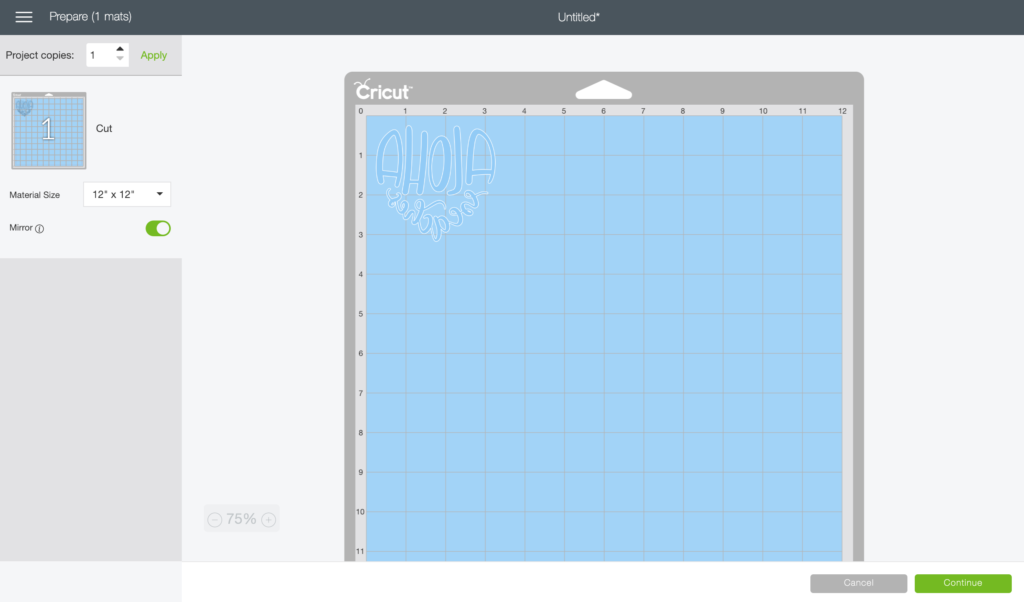 Step Two: Cut
Next, depending on which heat transfer material you are working with (I used flocked and smooth for this project) you may need to click the "Browse All Materials" link to adjust the blade settings.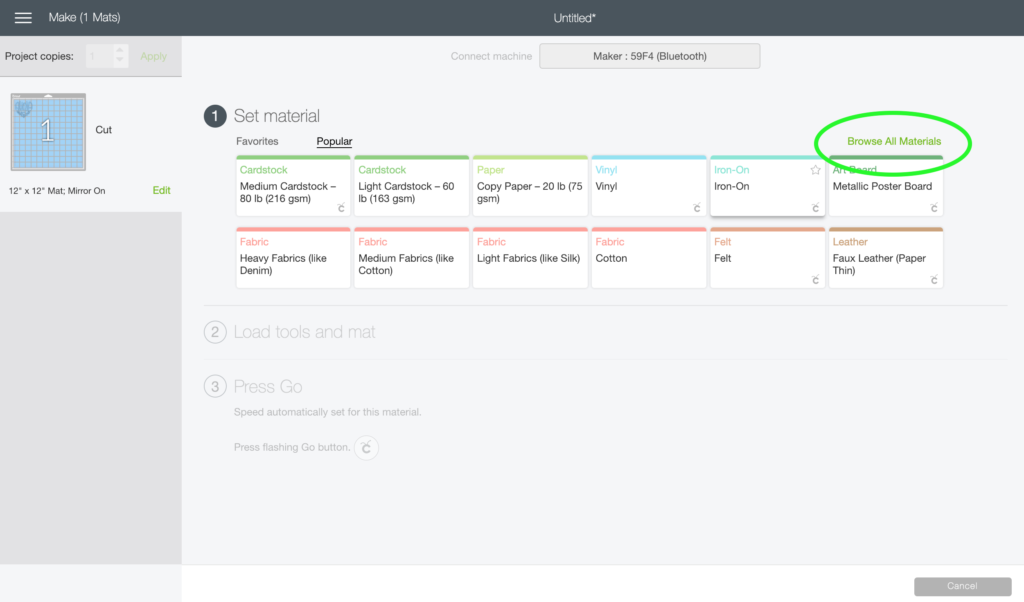 In the dropdown menu, choose the correct heat transfer material and click done.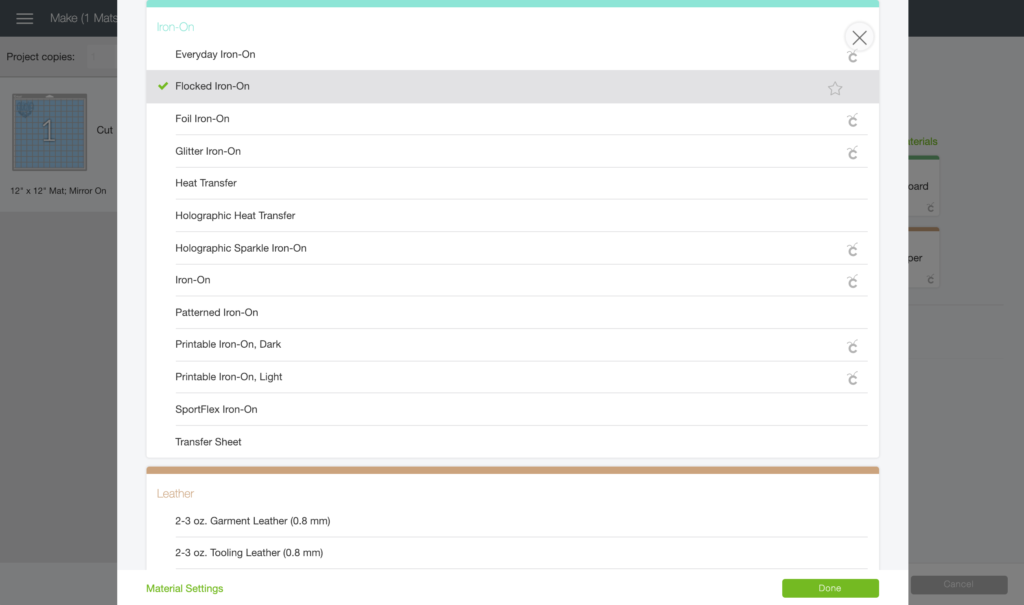 Place the material on the cutting mat with the clear carrier sheet facing down.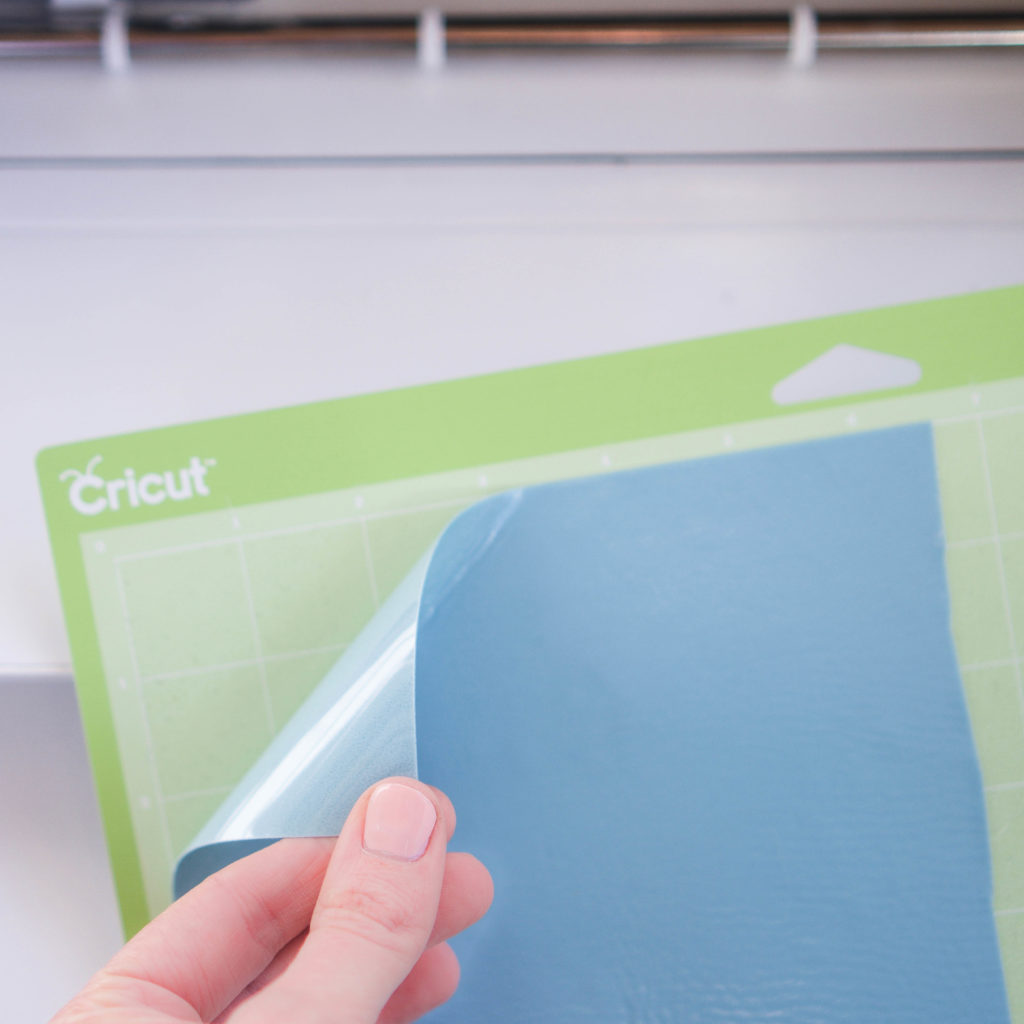 Load the cutting mat into the machine by aligning it between the two guides and pressing the load button.
Step Three: Weed Designs
Once the cuts are complete, use scissors to remove the design from the rest of the vinyl and then use a hook tool to weed away the unwanted pieces.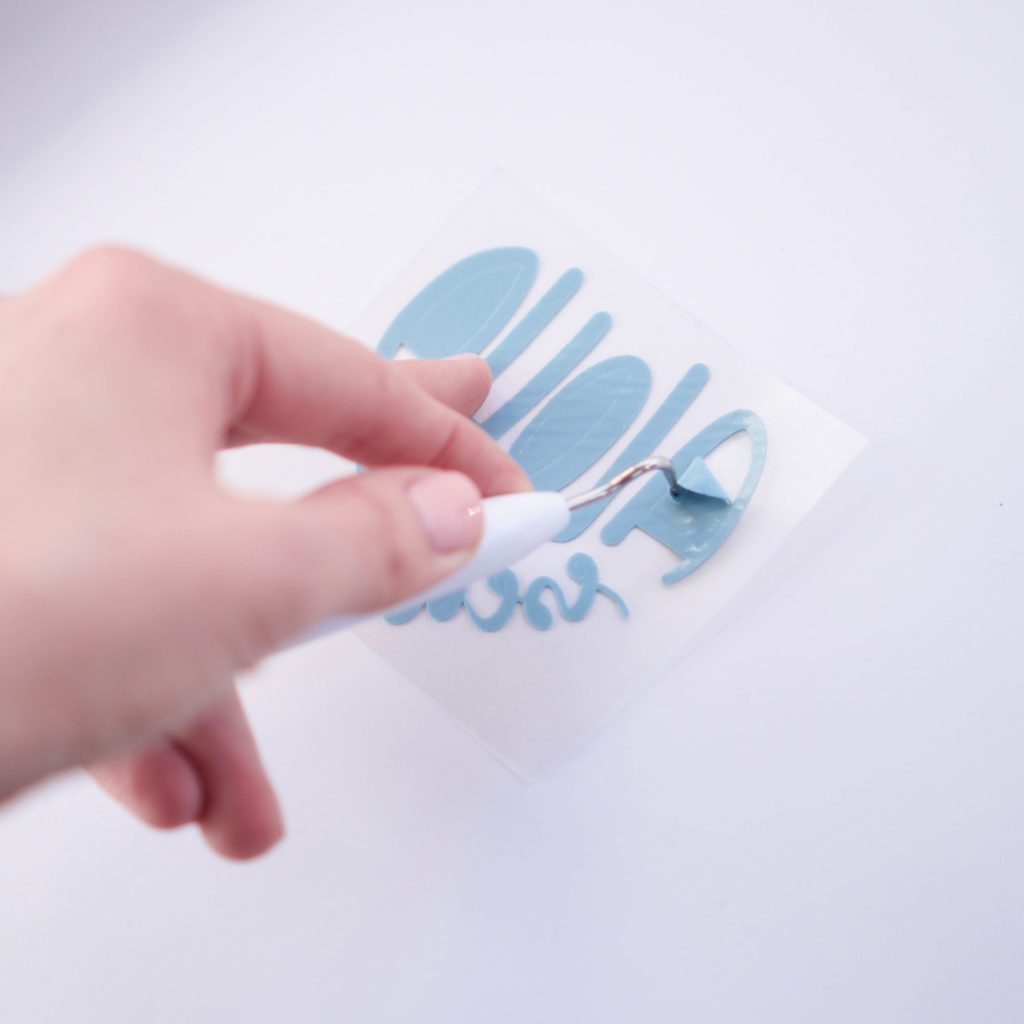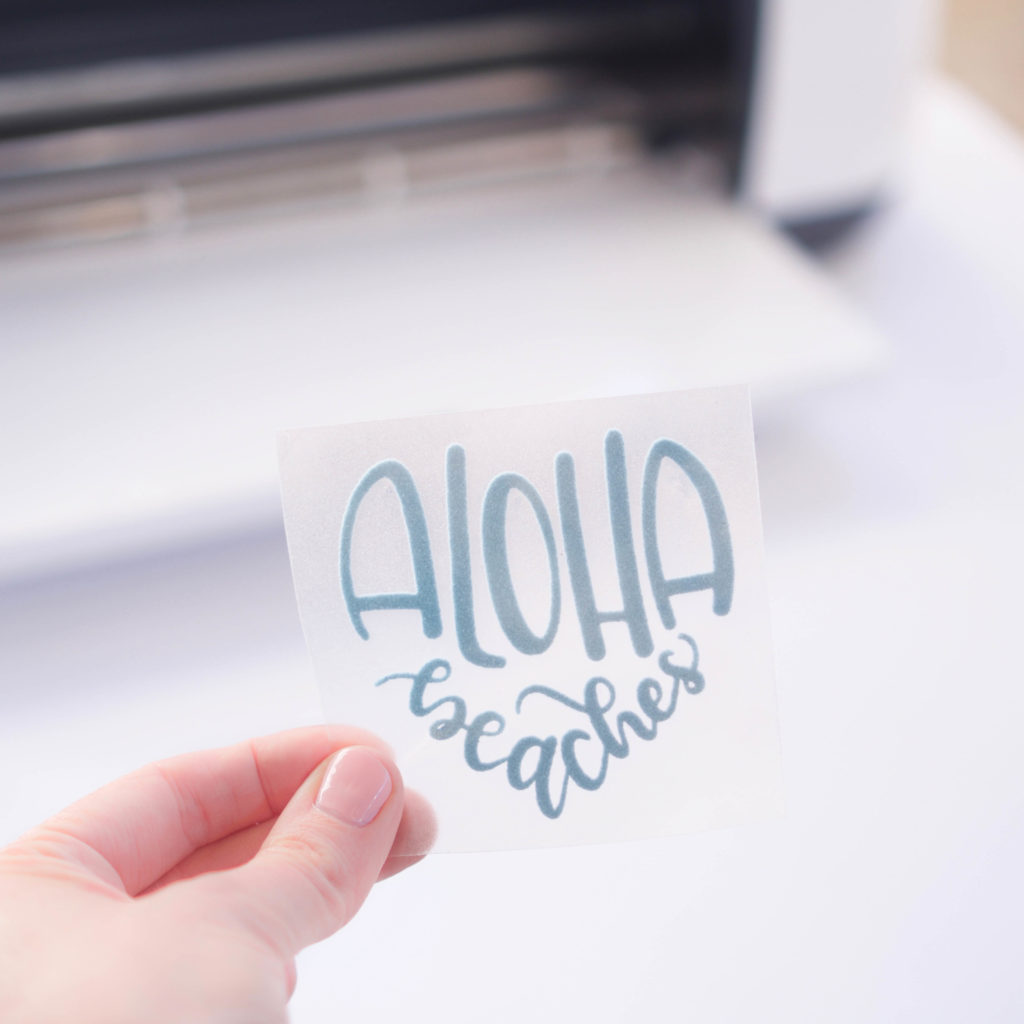 Step Four: Apply Heat
Place the iron-on decal on the polyester drink holder so that the sticky side is face down. The design should no longer appear backward.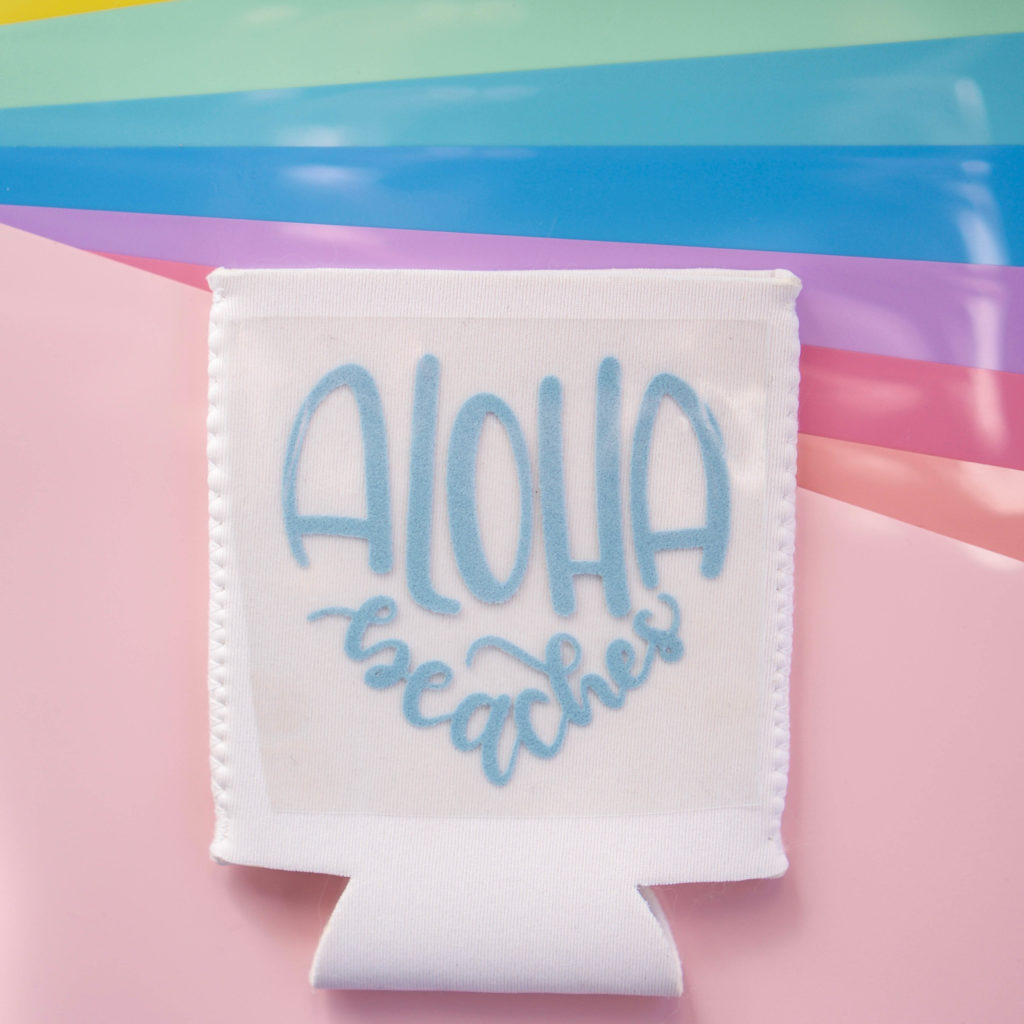 Cover the decal and the drink holder with a teflon sheet or a thin cloth then apply firm pressure with a hot iron for 15 seconds.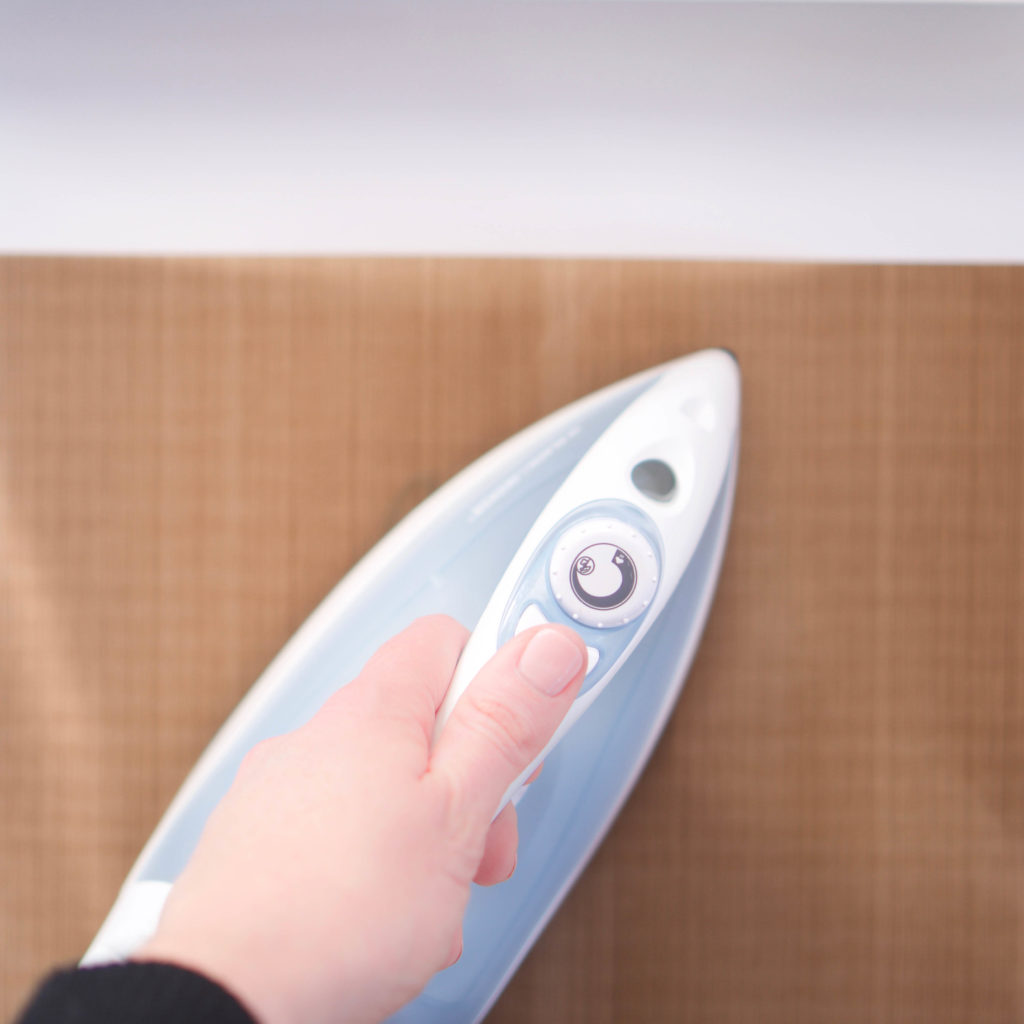 The recommended cooling time for flocked heat transfer vinyl is 1-2 minutes so wait at least one minute before removing the carrier sheet.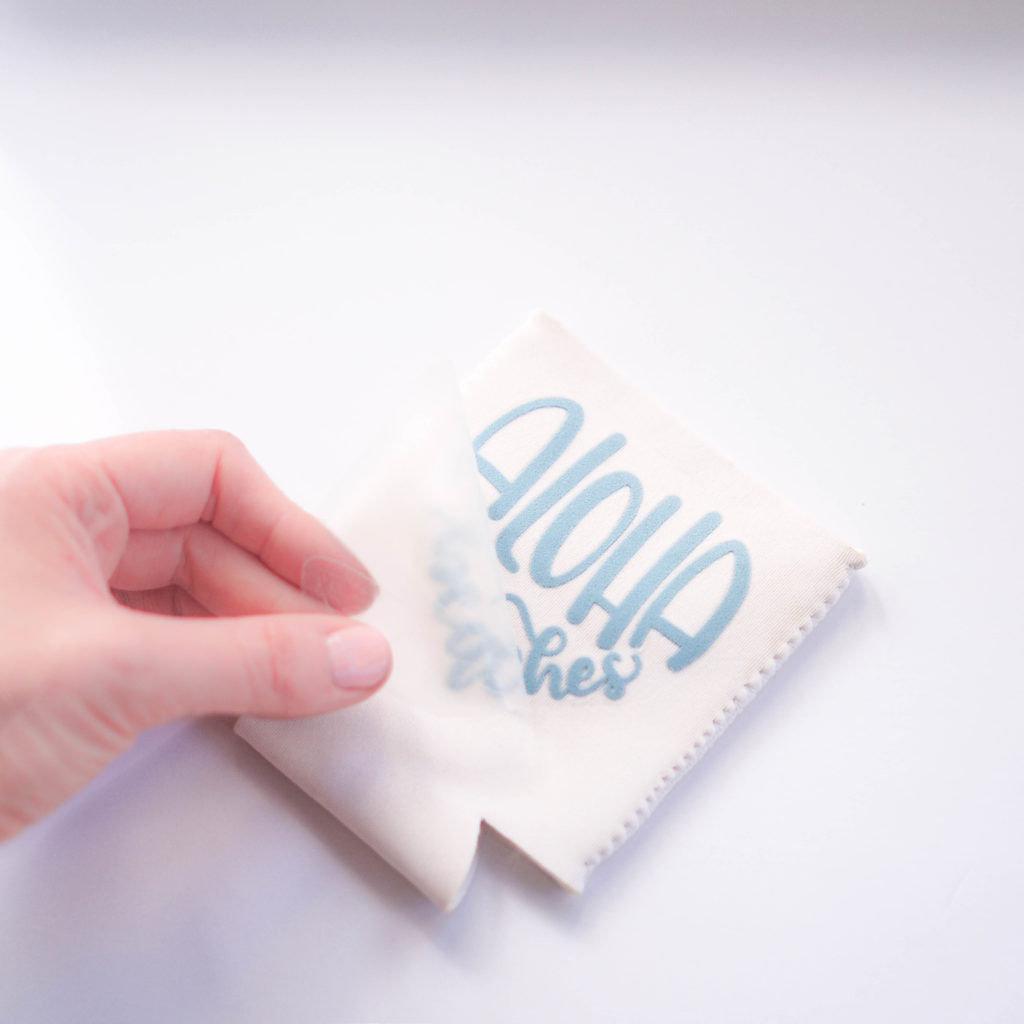 If you're working with smooth heat transfer material (which is also great for this project) you only need to wait about 10 seconds before peeling away the carrier sheet.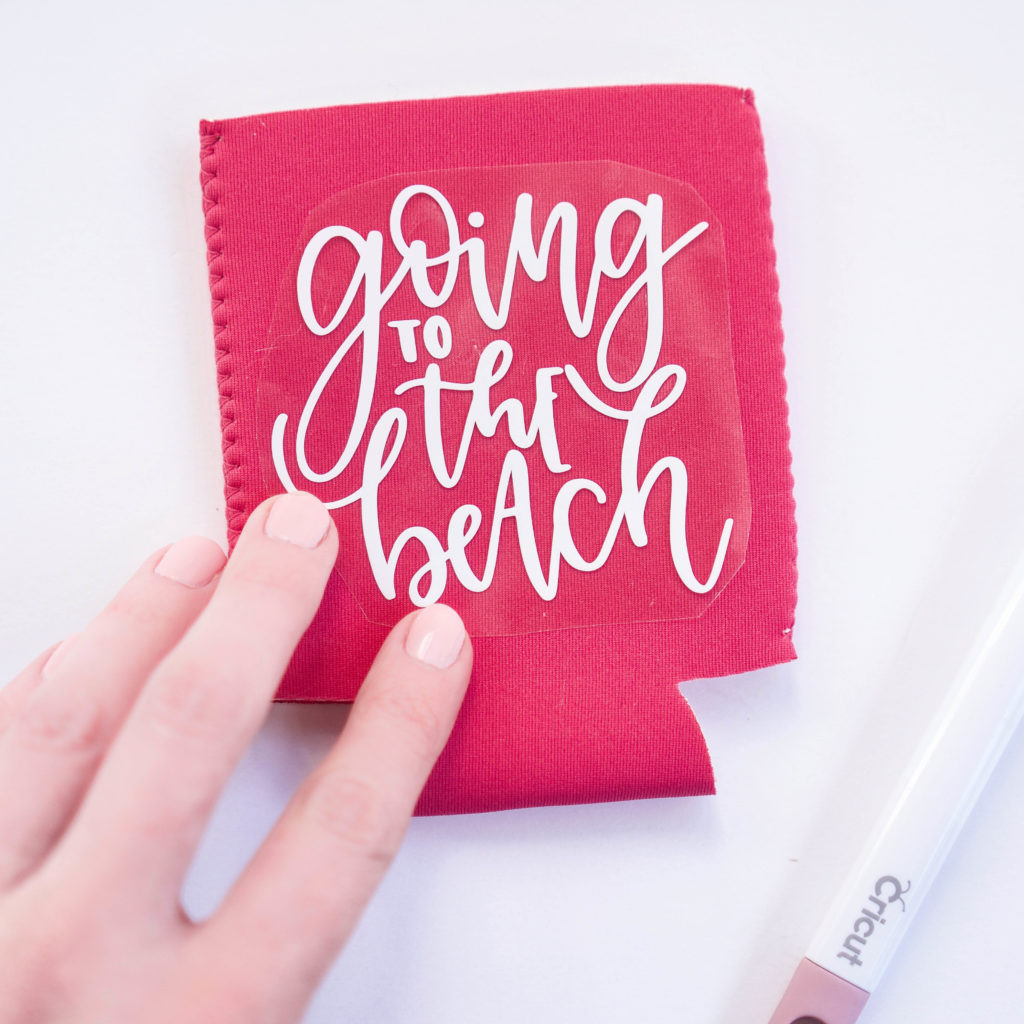 That's all there is to it! Polyester is a great material for heat transfer projects because the melting point is rather high so there is little risk of it melting. Also, polyester drink holders are readily available at most craft stores, Etsy and on Amazon. I found mine for less than $3 at Hobby Lobby.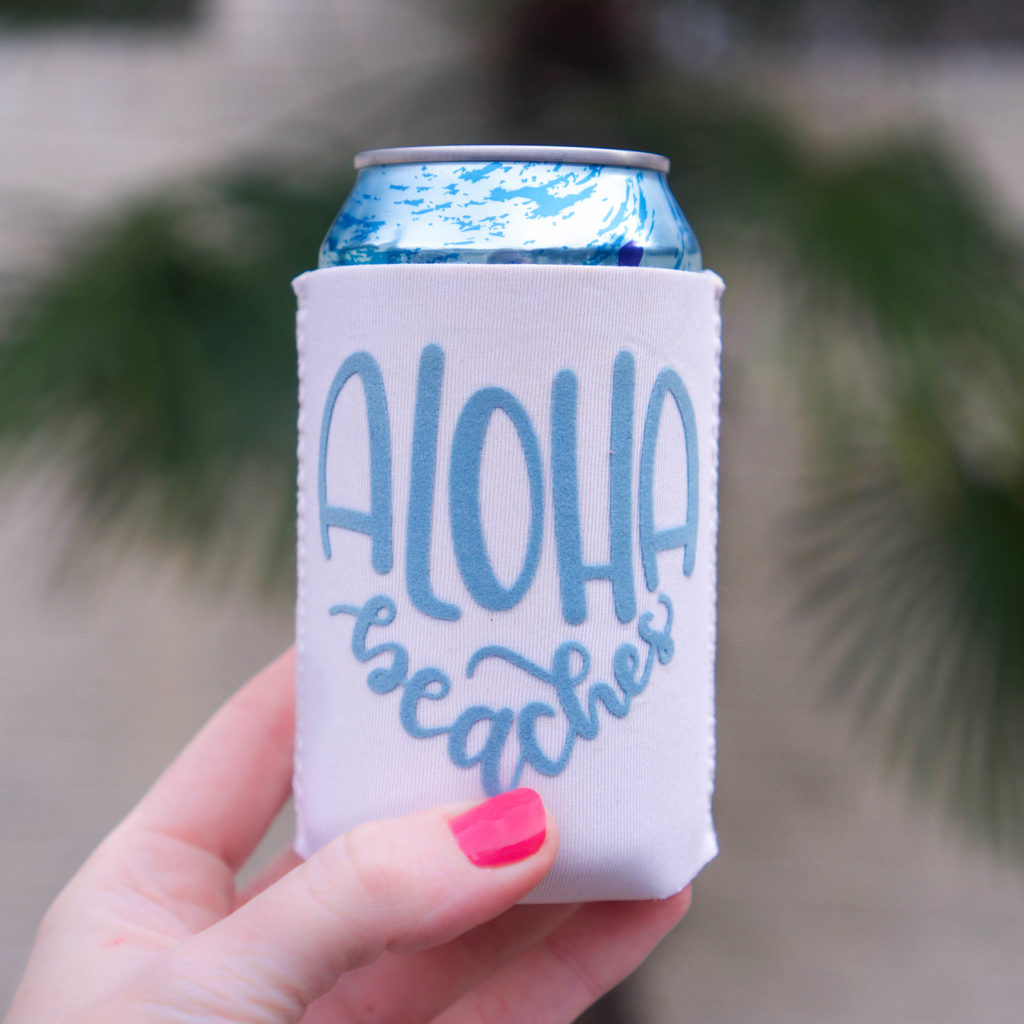 Craftables carries a wide variety of heat transfer materials that will work well for this project. Smooth, flocked, glitter, foil and reflective HTV's will all adhere beautifully to polyester so the possibilites are endless.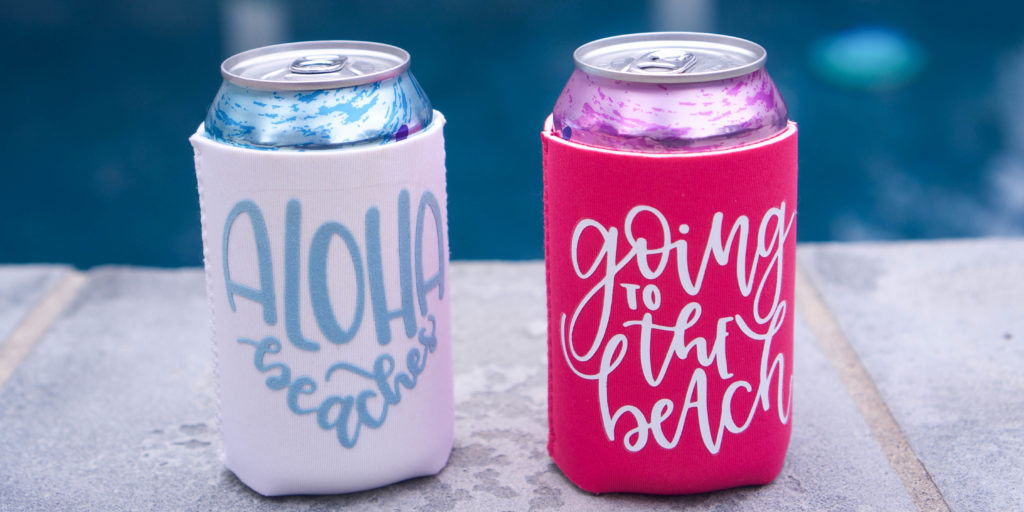 Don't hesitate to reach out if you have any questions and don't forget to visit us on Pinterest for even more Spring Break DIY ideas.