DIY Easter Bag Tutorial: How-To Apply Heat Transfer Vinyl On Burlap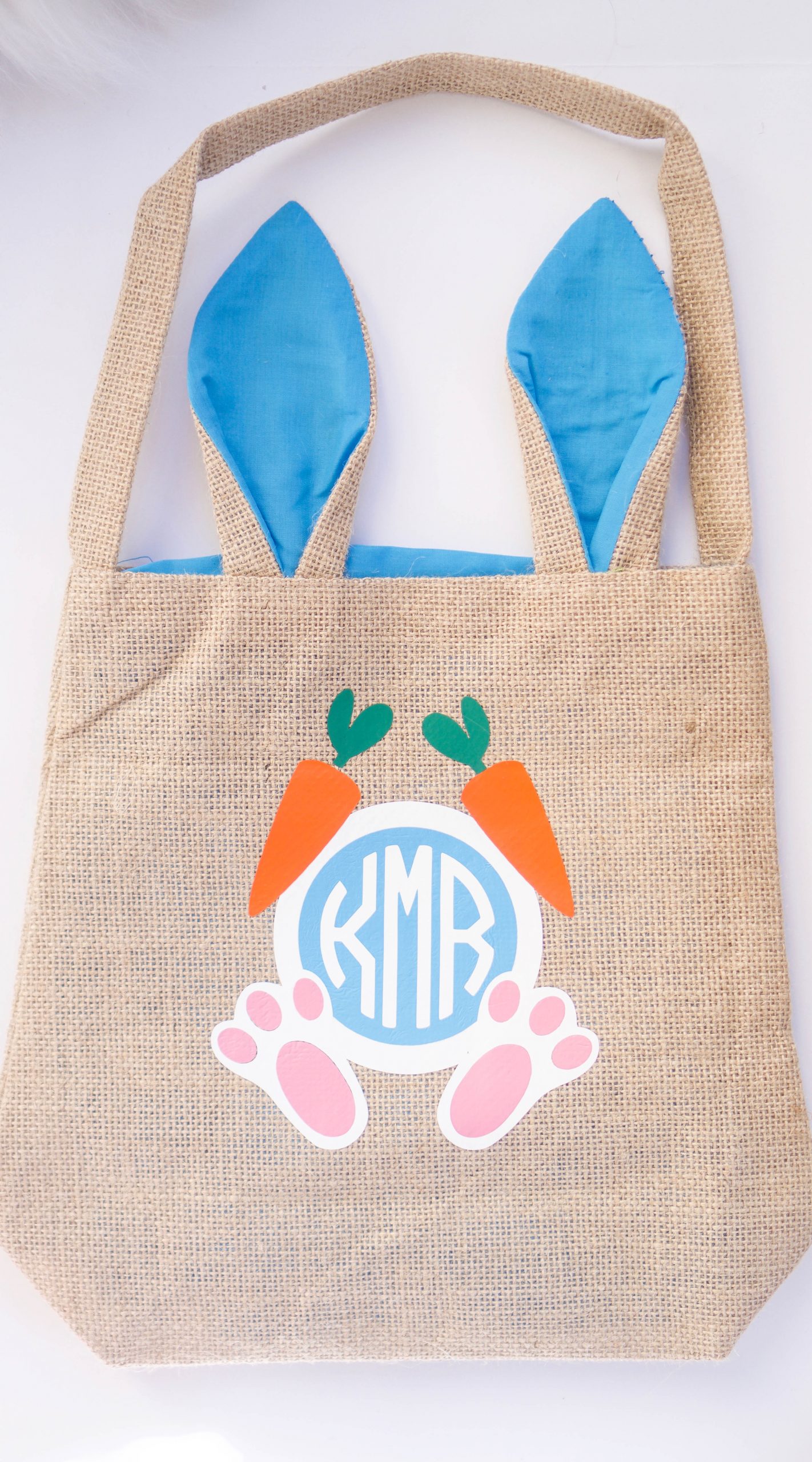 The Easter bunny himself would be impressed with this DIY! Grab your Cricut machine and follow this step-by-step tutorial to see how easy it is to apply heat transfer vinyl on burlap.

Difficulty Level: Easy
Estimated Time To Complete: 30 mins
Here's What You'll Need:
Burlap Bag or Basket
Cricut Maker
Step One: Set Up Design
Starting in Design Space, upload your images and change the colors to get an idea of what your final design will look like. Once you're happy with the design, click the make it button to continue.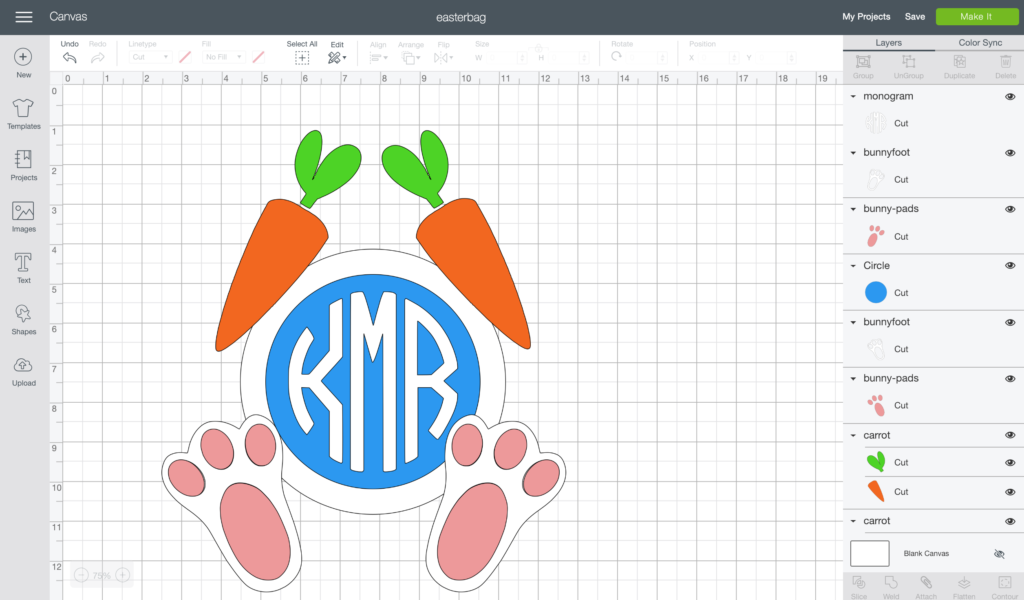 In the cut settings window, turn on the mirror option to reverse the images before cutting. Select iron-on as the material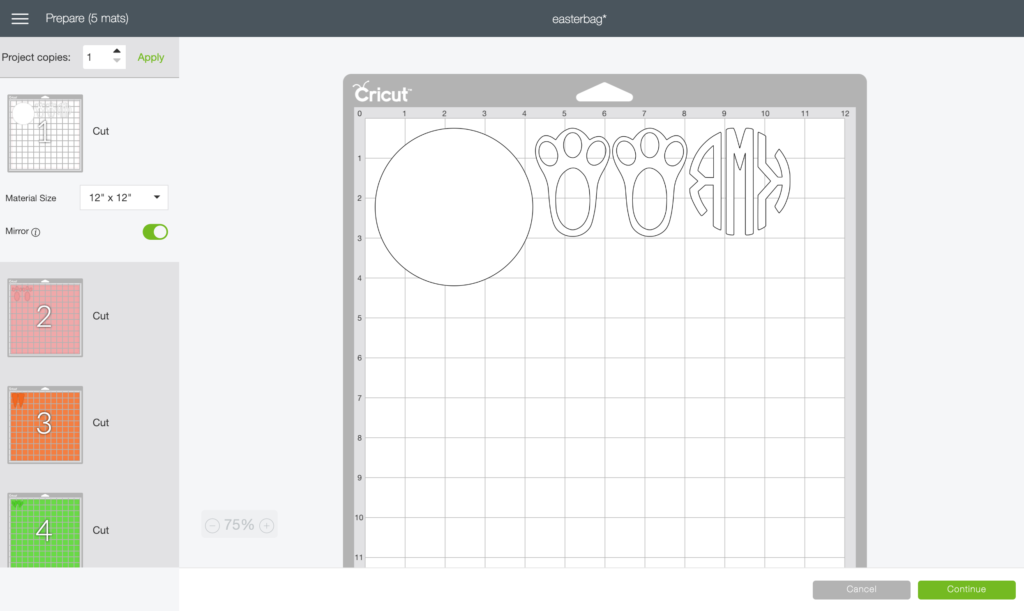 Step Two: Cut
Place the heat transfer vinyl on the cutting mat, shiny side down.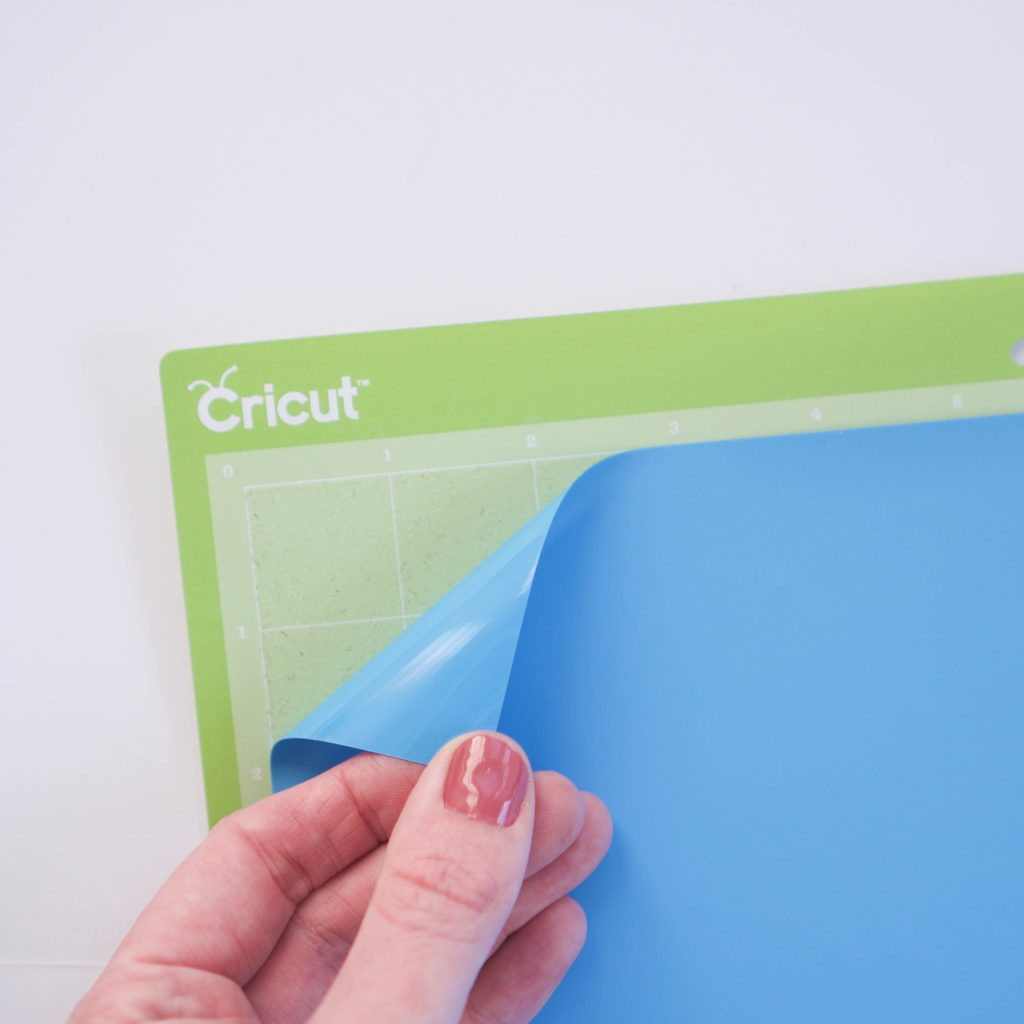 Load each color into the machine and cut one by one until all layers are cut.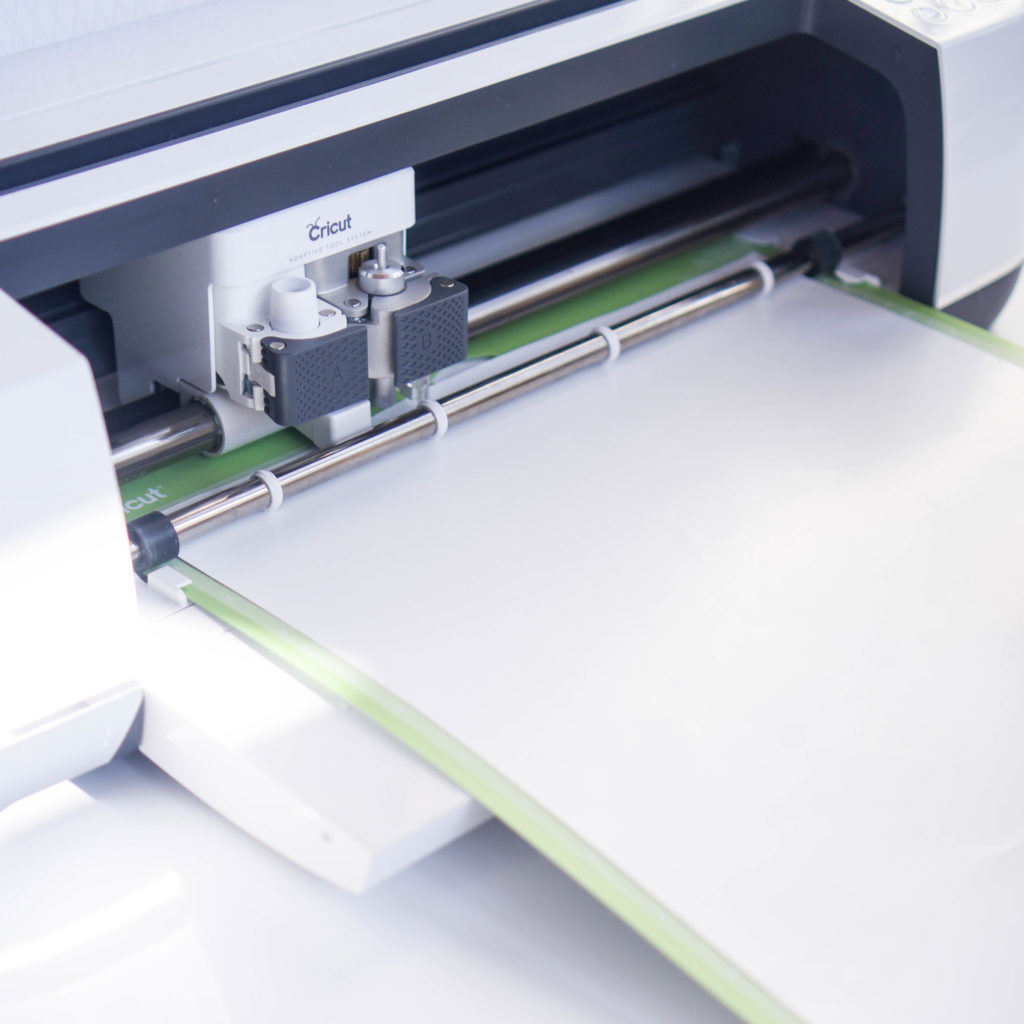 Step Three: Weed
Use a hook tool or something similarly sharp and pointy to remove the small pieces of vinyl.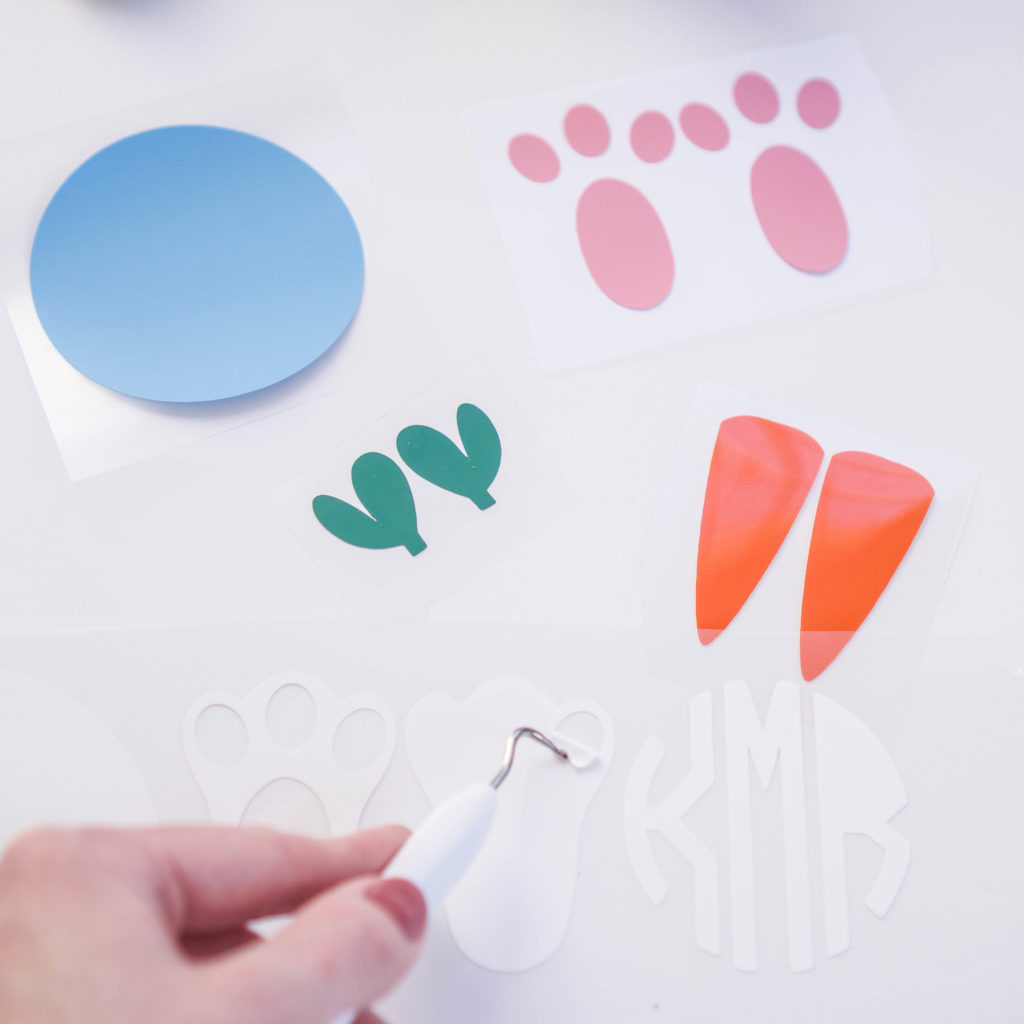 Step Four: Layer Iron On Designs
Place the bottom layer on the burlap bag and cover with a teflon sheet, parchment paper or a thin cloth. Use an iron on the hottest setting to press over the design for 15-20 seconds.
Wait at least 10 seconds before removing the clear carrier sheet.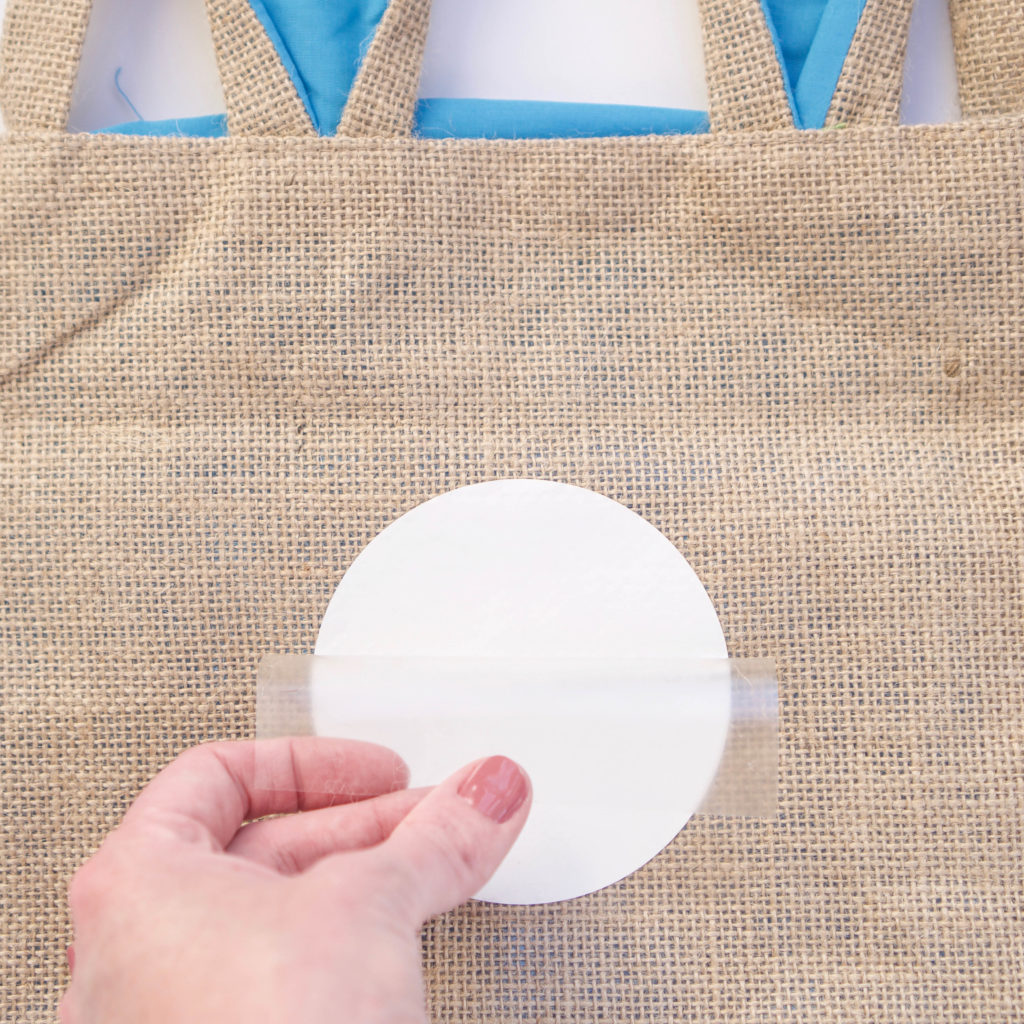 Continue by placing the next layer on top, covering with a teflon sheet and pressing with the iron for another 15 seconds.
Let the second layer cool completely before removing the carrier sheet.
Layer on the fun details like these carrots and cute bunny feet!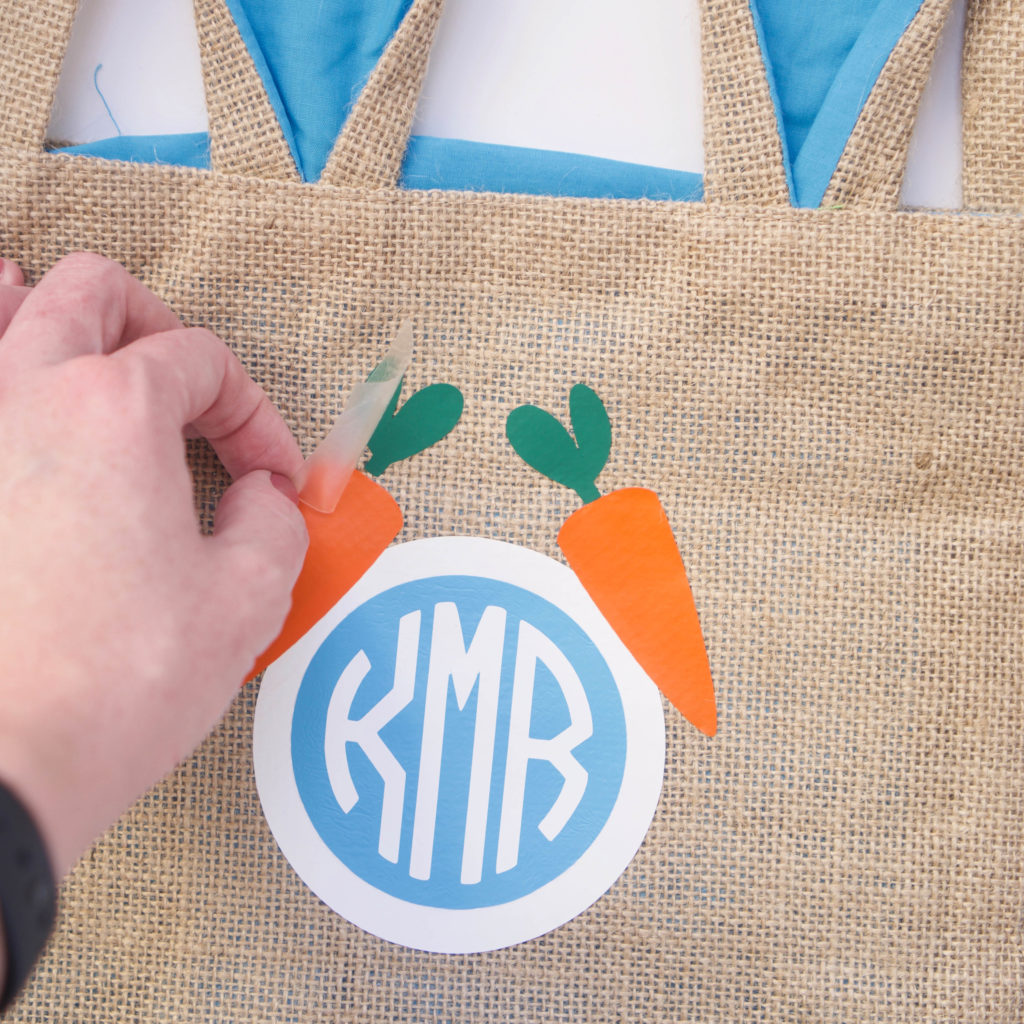 You want to be sure and press over the design until you see the texture of the burlap through the vinyl. That's when you can trust that you have a solid adhesion.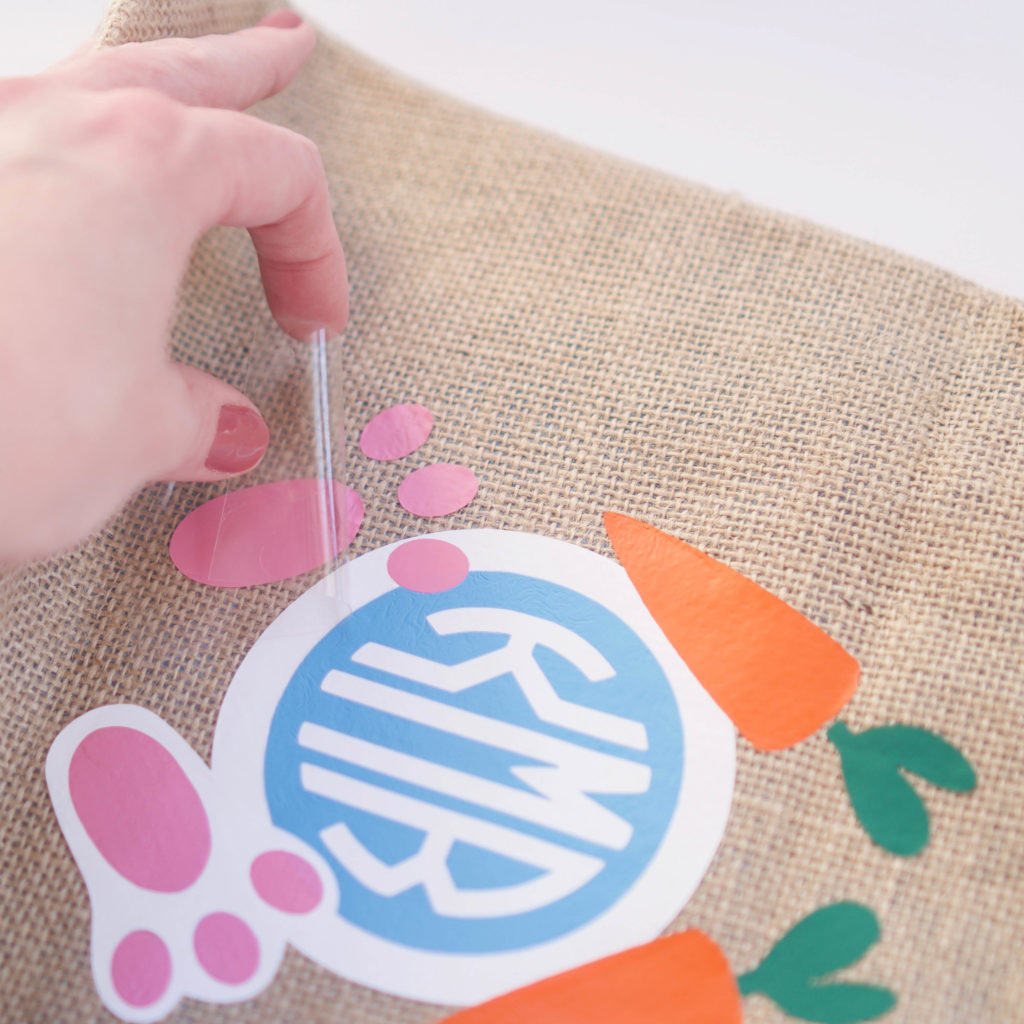 That's all there is to it! Just hand the bag over to an eager kiddo and let the hunting begin.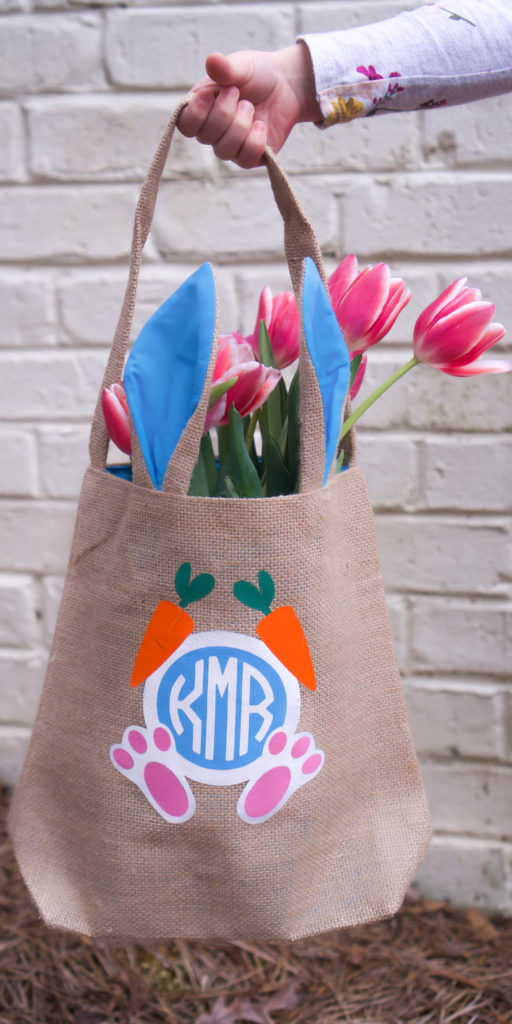 This idea would also work well for creating personalized gift bags for birthdays, baby showers etc. Burlap is classic and looks great with any color combination. Check out Craftables wide variety of heat transfer vinyl colors here.
Can't find a burlap bag? Canvas is another great option for this project! Check out this post on how-to Customize a Tote with Heat Transfer Vinyl to see how easy it is to apply HTV on canvas.