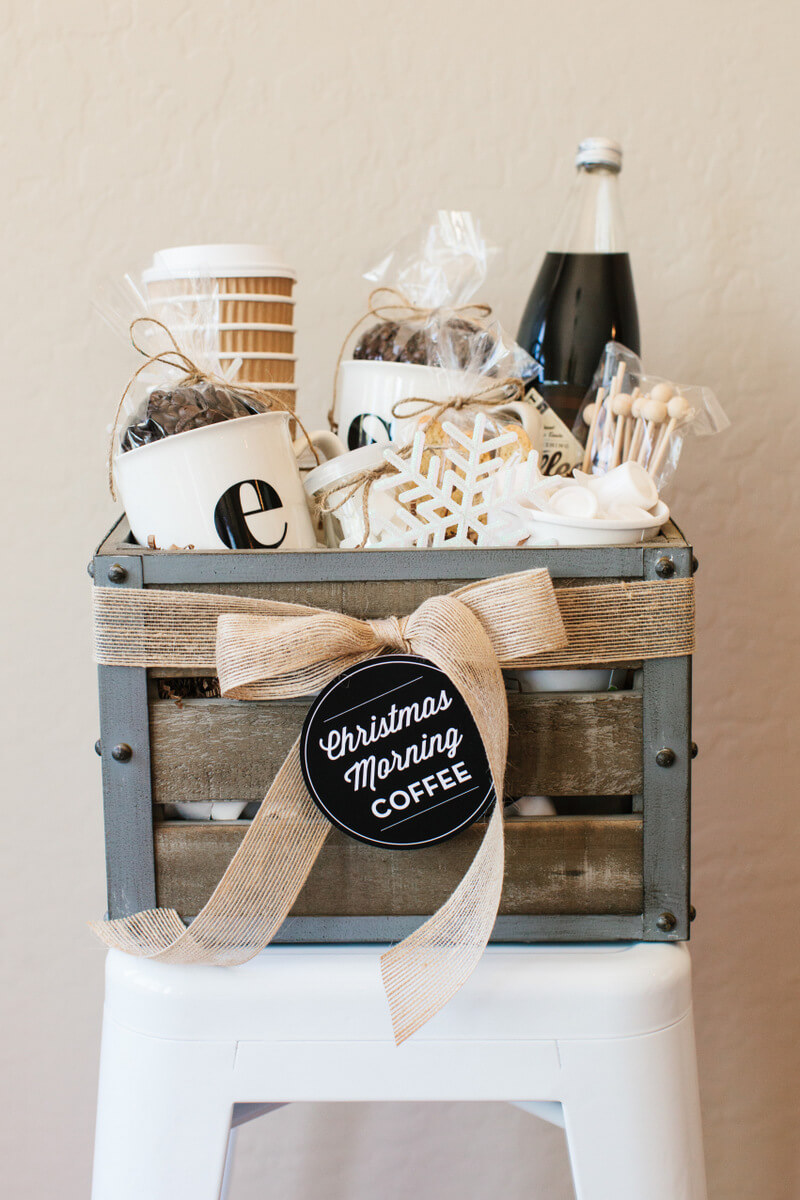 I love a good DIY gift idea! Today I'm rounding up 5 ideas I found on Pinterest that are cheap and easy!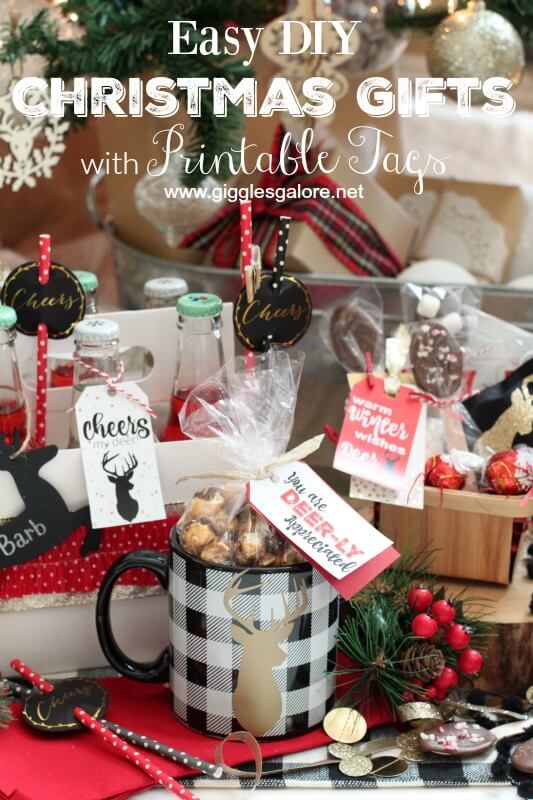 Mariah from Giggles Galore created the cutest gift sets! Read her post to see how quickly these come together.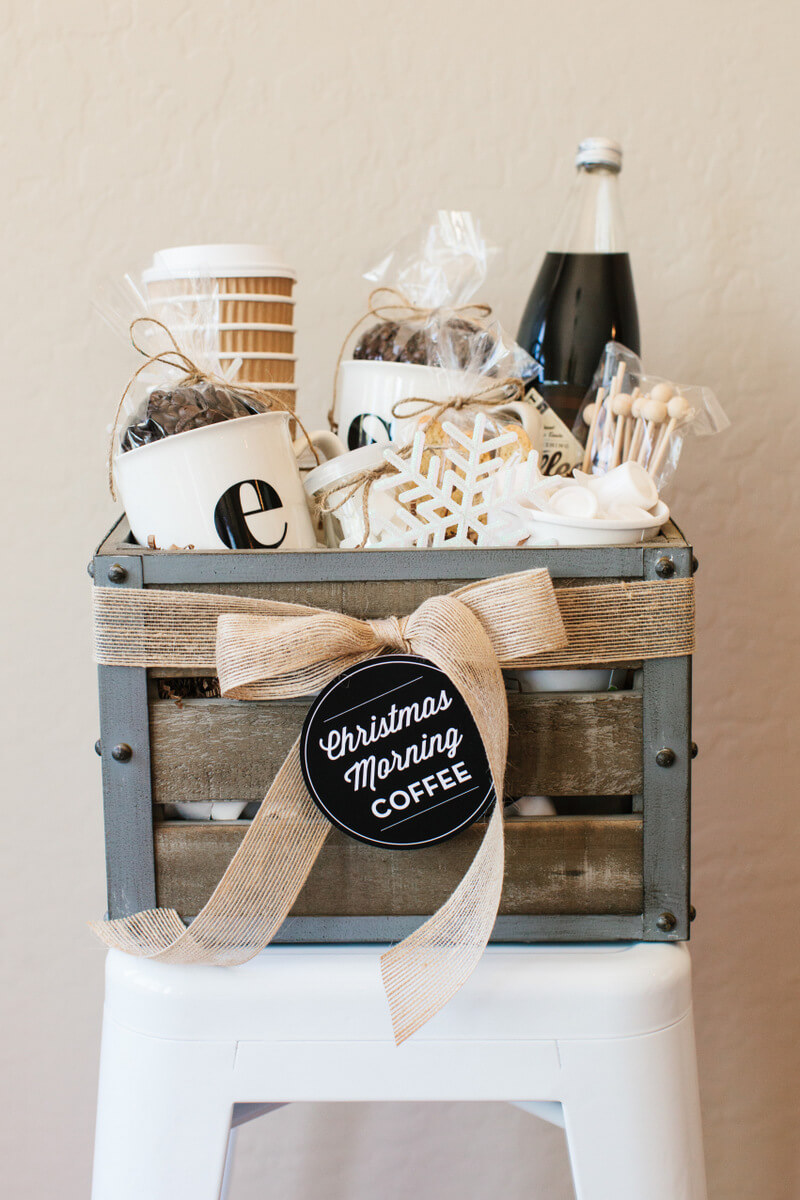 This gift basket is a coffee lovers dream. Plus, it's so aesthetically pleasing, I need one to sit on my counter year round.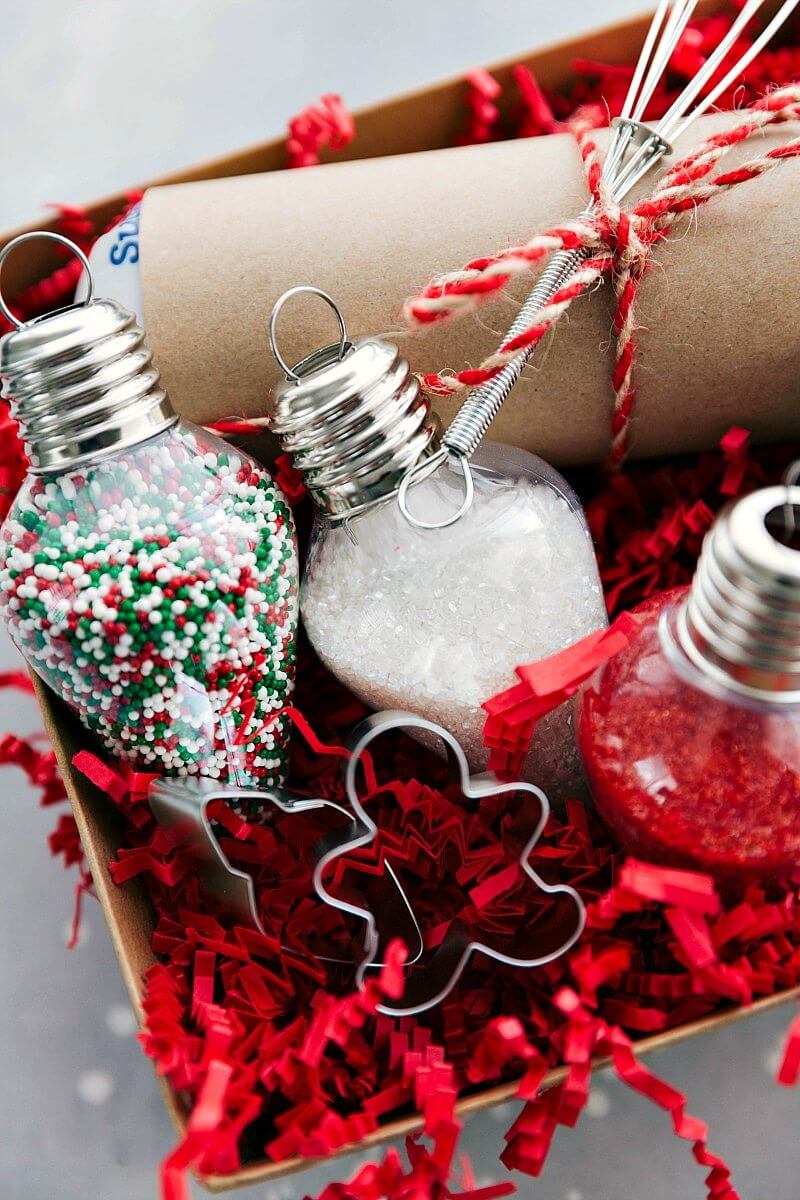 This photo has been in my Pinterest feed for years. I've probably pinned it 25 times but can you blame me? It is so darling and such a fun gift idea.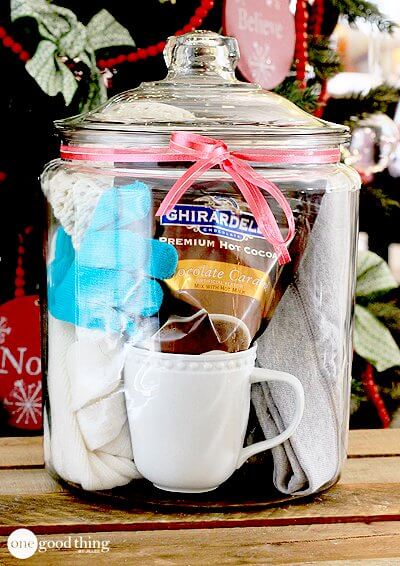 The title says it all, comfy cozies in a jar! The perfect cold weather gift.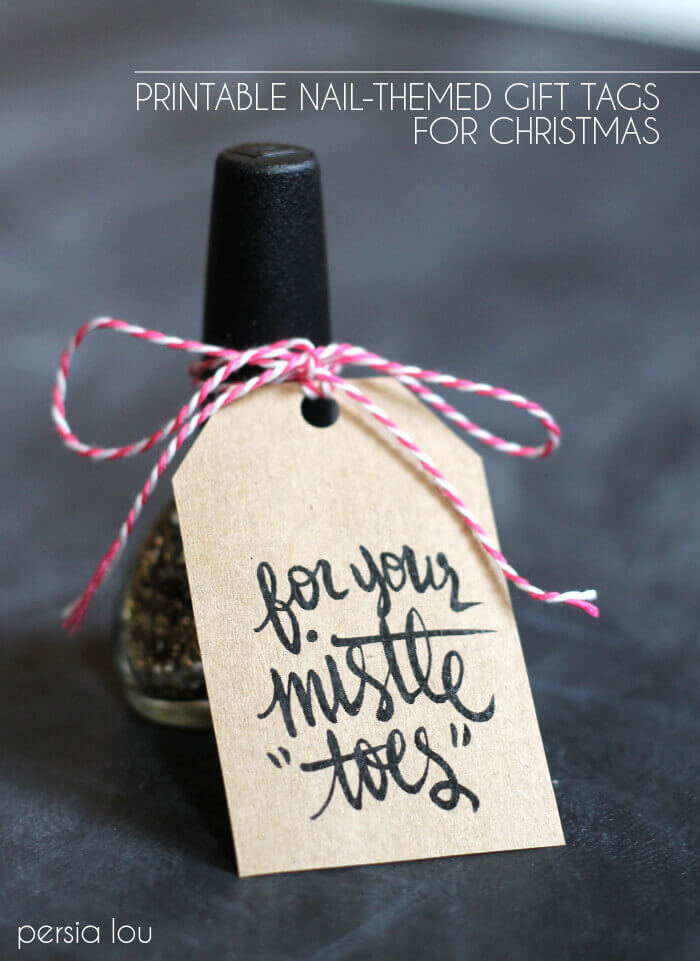 This little gift is perfect for a last minute "oops I forgot!" recipient. It takes no time to grab a bottle of nail polish and print a cute tag! Alexis of Persia Lou has these free printables on her site.
Merry Christmas and happy crafting!