Farmhouse Style Ornaments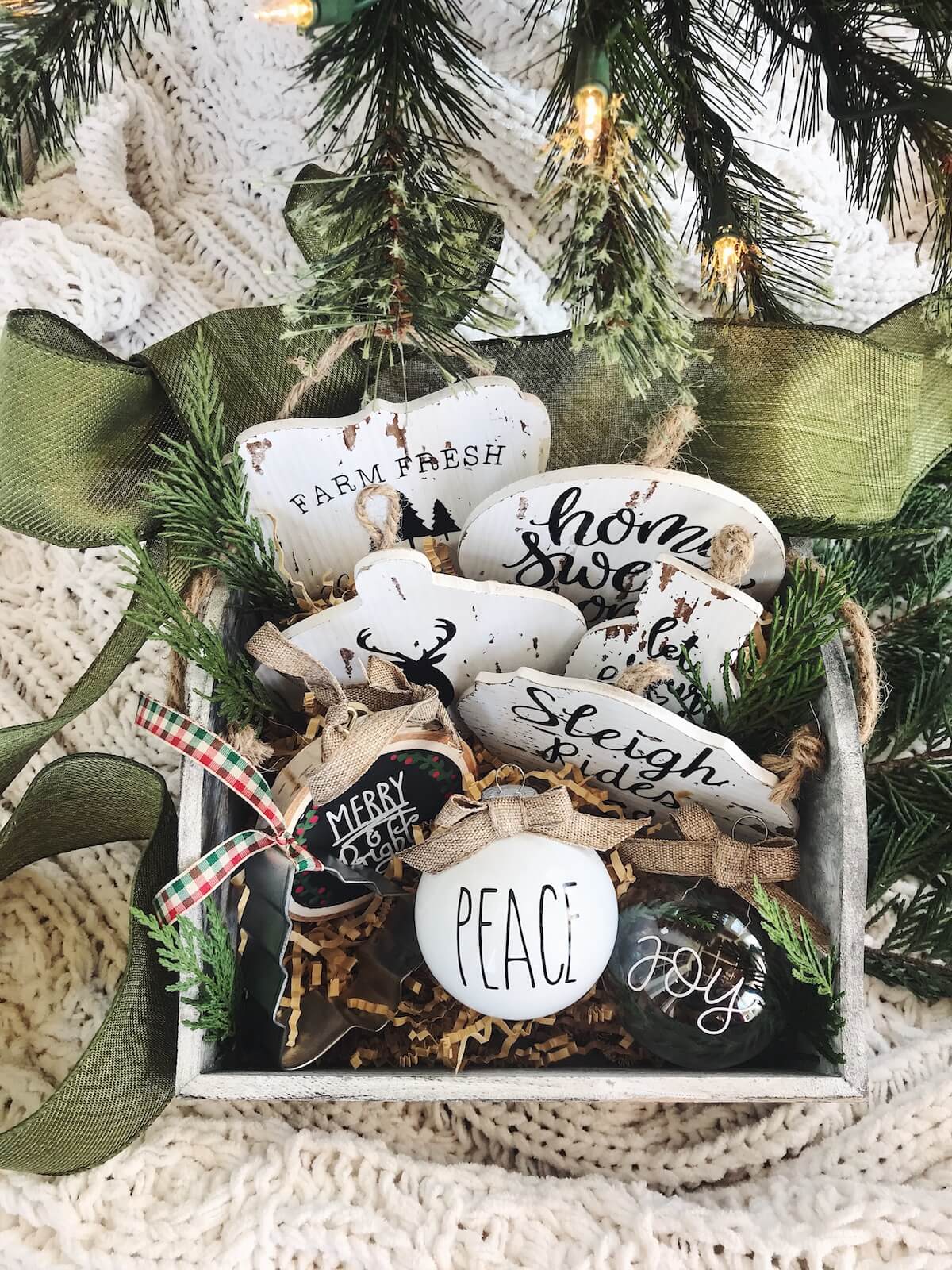 Hey crafty friends! It's the most wonderful time of the year! I love all things Christmas. The togetherness, the giving, the twinkly lights and sparkly ornaments. I love the hustle and bustle, the excitement and the crazy! Seriously, it's the best.
I especially love the crafting and creating that comes with the season. So today, I'm showing you a quick and easy gift idea that everyone is sure to love!
Farmhouse Style Ornament Gift Set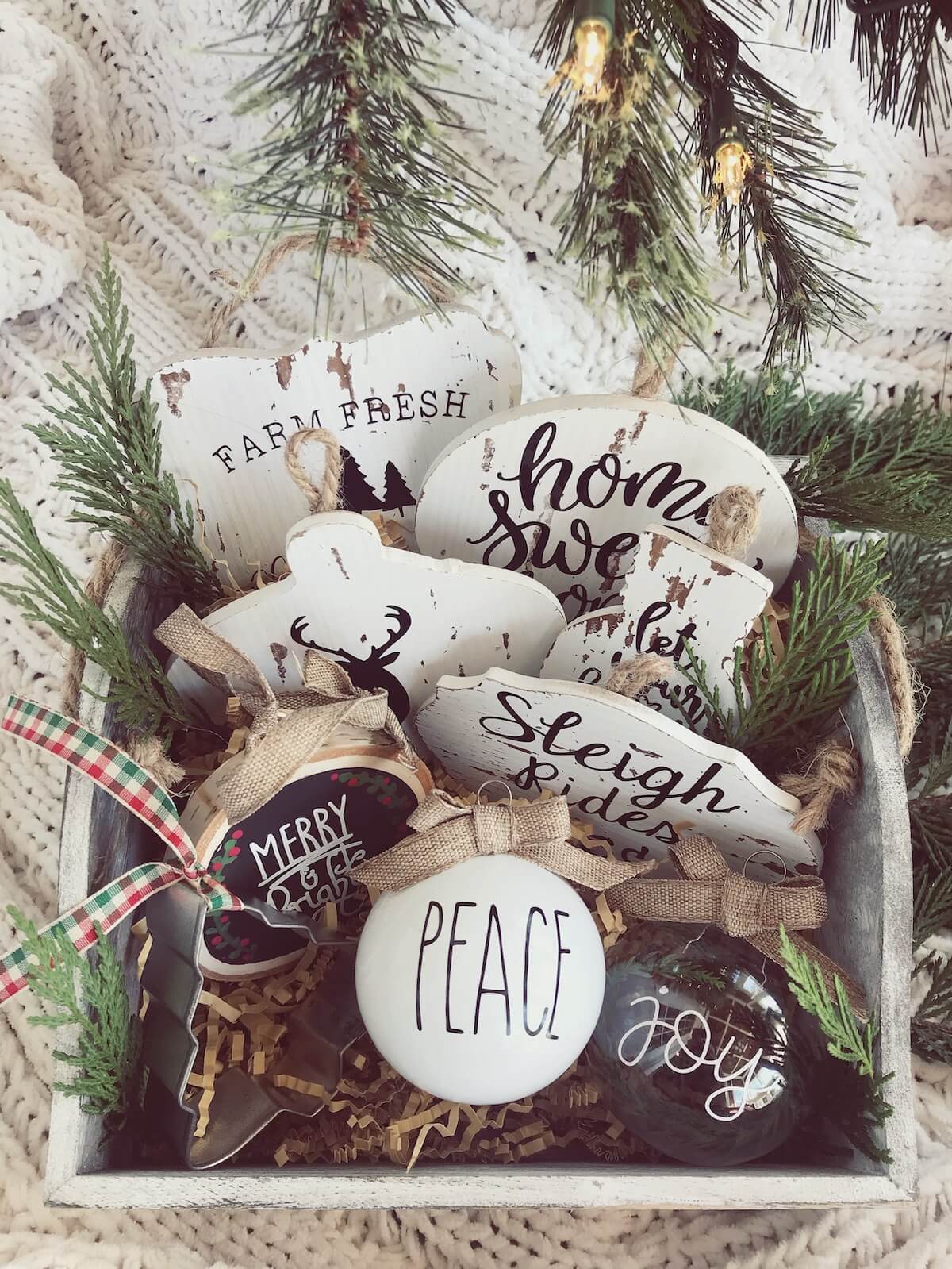 I put this gift box together in under an hour and for under $10. All of the blank ornaments are from Michael's and they were $0.60 each after sales and coupons!
Expressions Vinyl is always my go to when it comes to ordering vinyl supplies. For this project you'll need:
Cut and Apply Vinyl Decals with Transfer Tape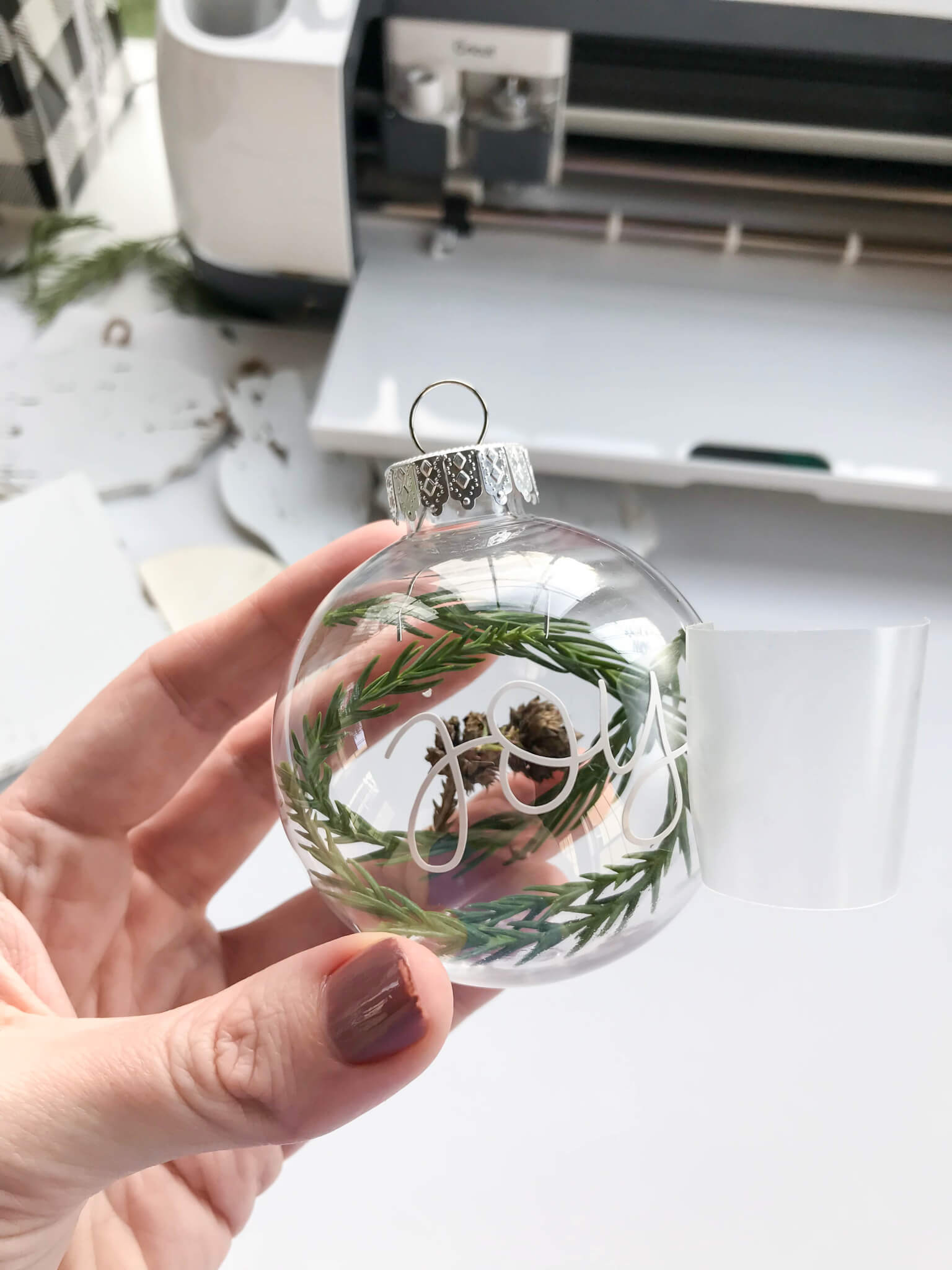 I filled this clear ornament with a little greenery and tiny pinecones. The word JOY is done in the font ARTsy Peach.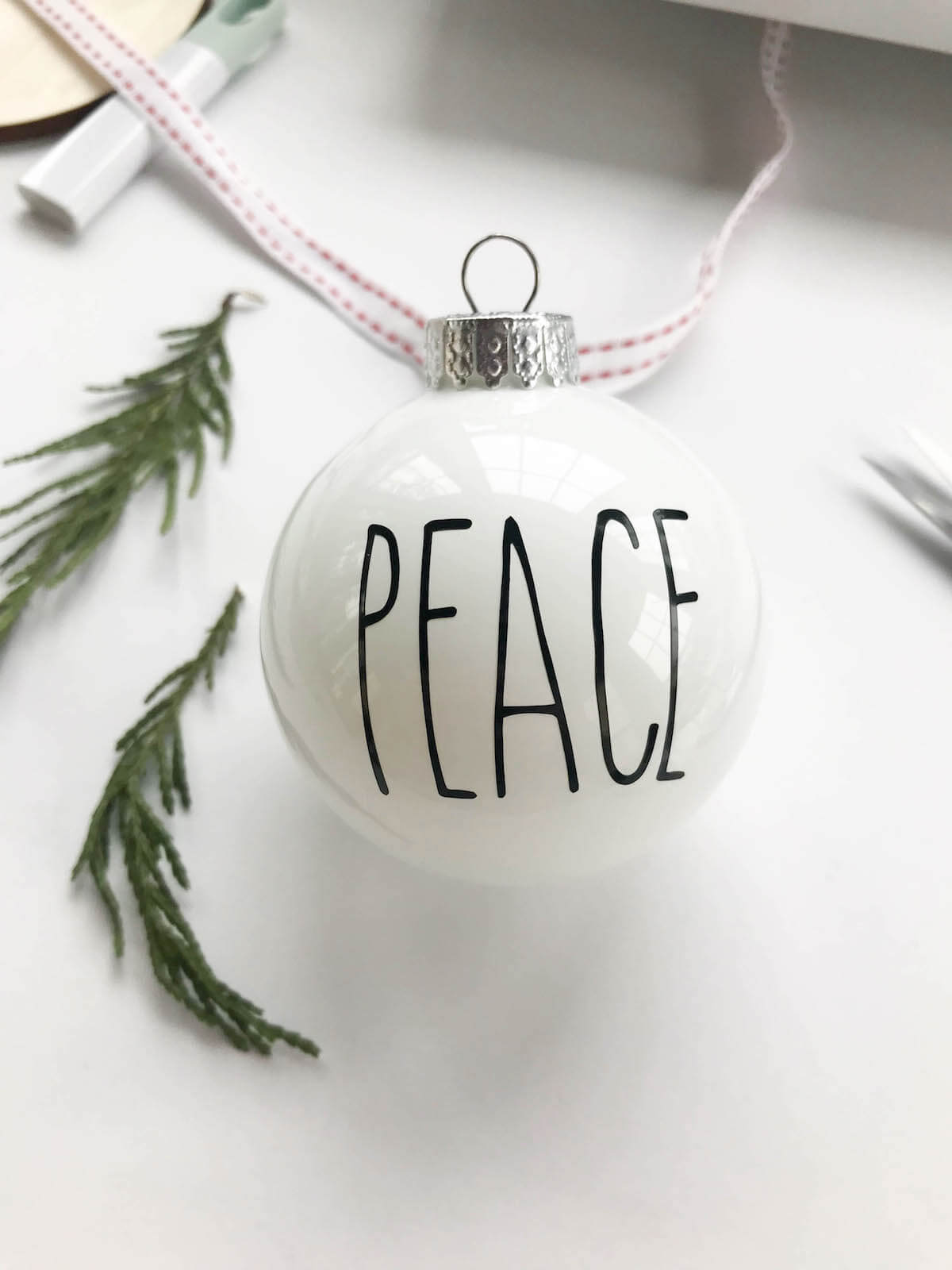 This Rae Dunn inspired ornament is one of my favorites. The font is called The Skinny and you can find it on dafont.com. The glossy white ball ornament is linked here.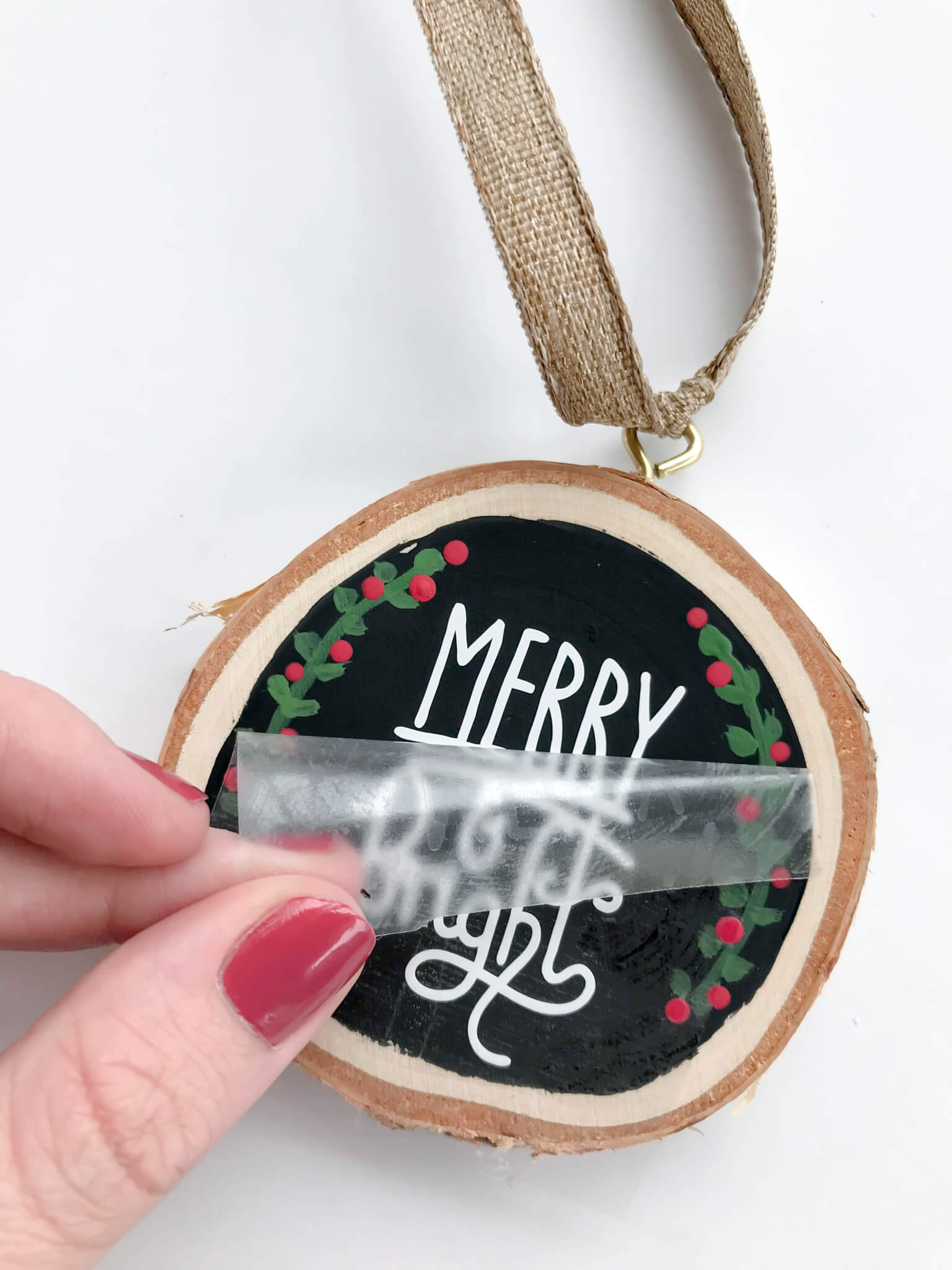 This blank wood slice got a quick coat of black chalk paint and some simple decorative detailing with acrylic paint. I am by no means, a painter but I think everyone can pull this off! Once the paint is dry just add the pretty vinyl decal! This file is from Design Space.
I couldn't find the perfect file for the length of the bulb ornament so I created my own! You can download it here.
Using HTV on Wood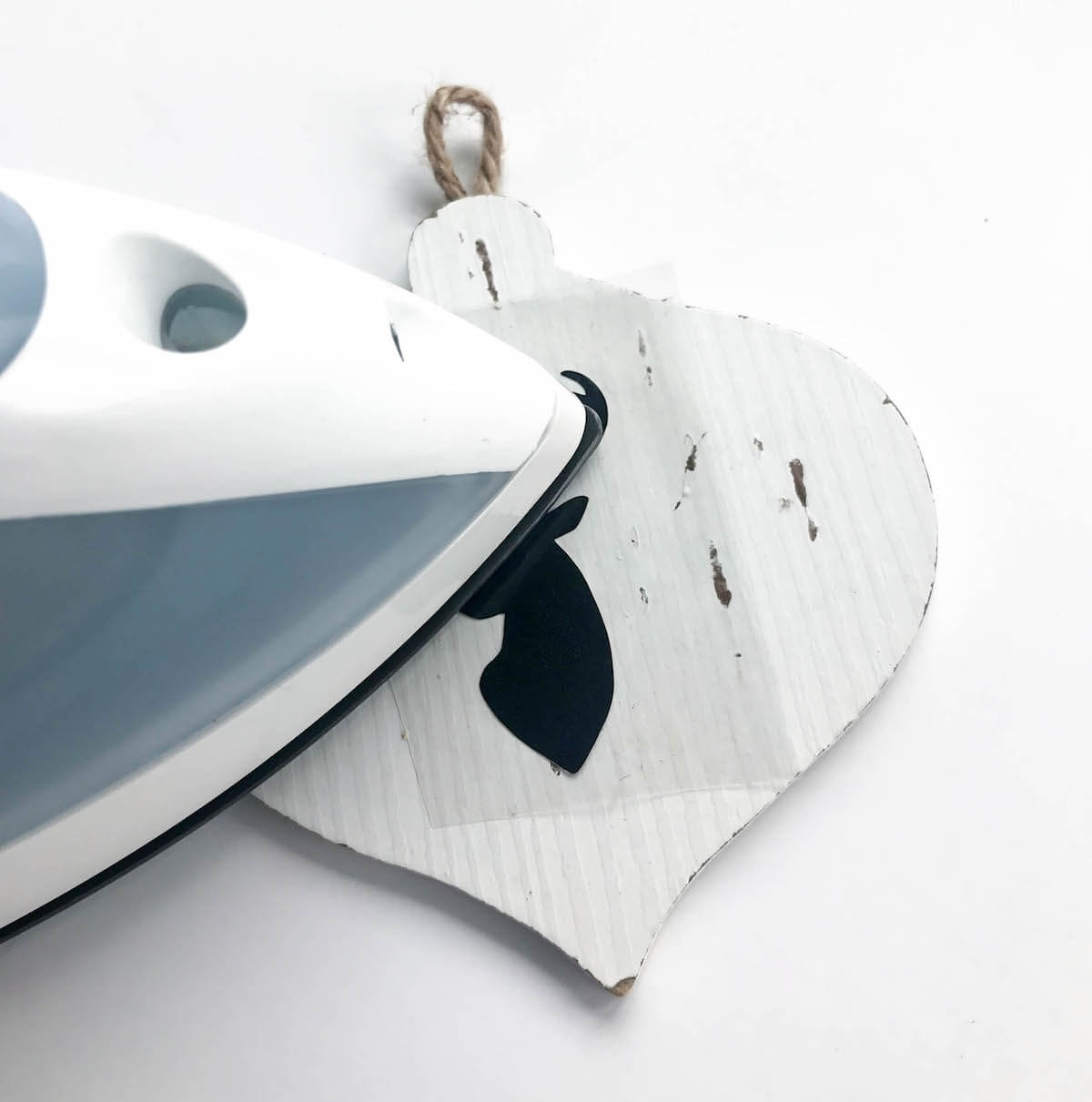 I love using heat transfer with different materials. Don't limit it to just fabric! Apply heat and pressure just like you normally would. It may take a few more seconds than a fabric application would but it works flawlessly!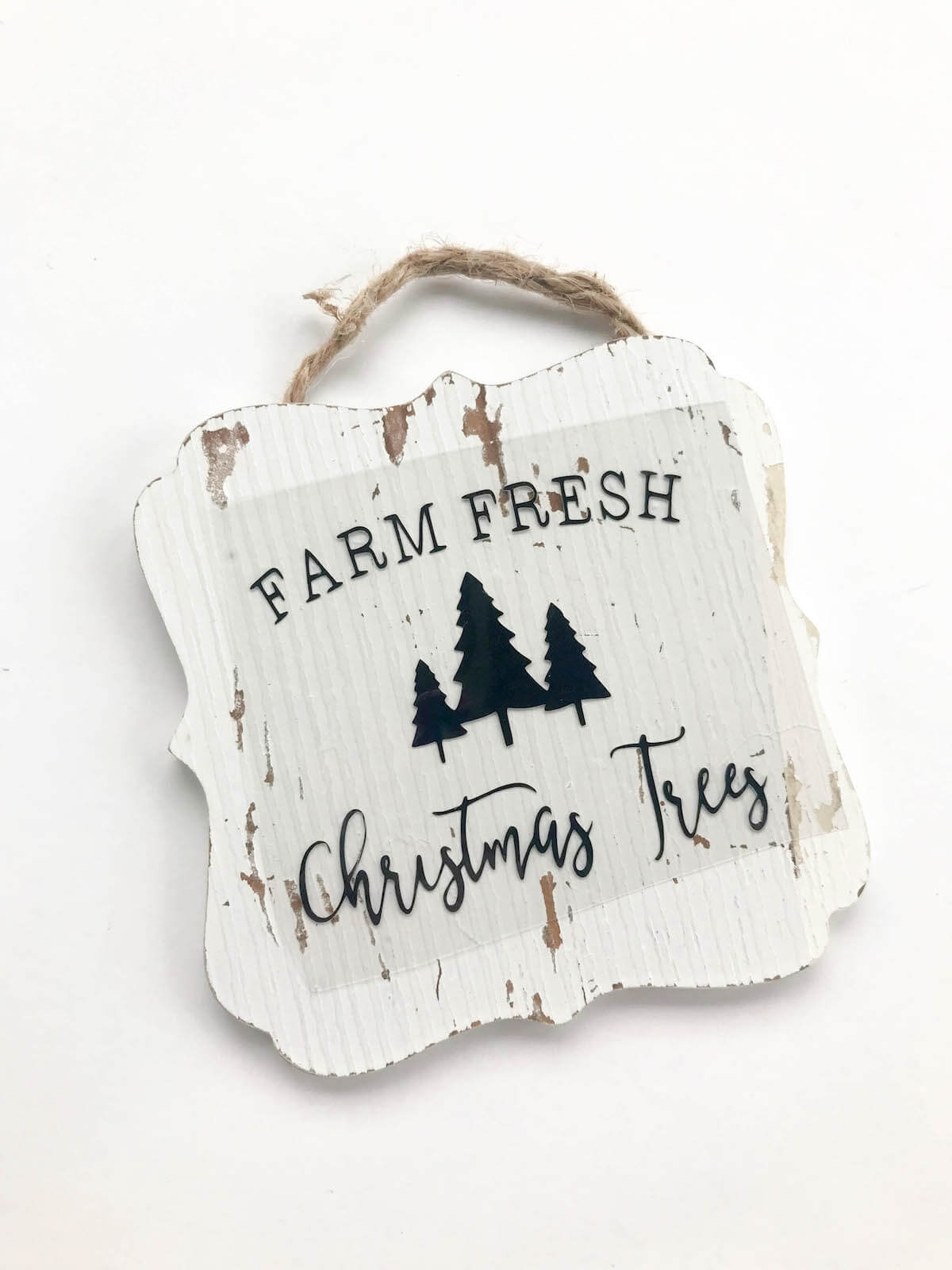 I have an Easy Press but opted to use my iron for these to give me more hand control. I didn't cover the carrier sheet with anything before pressing because I feel like it gets less heat that way. You can find these small wooden plaques here at Michael's.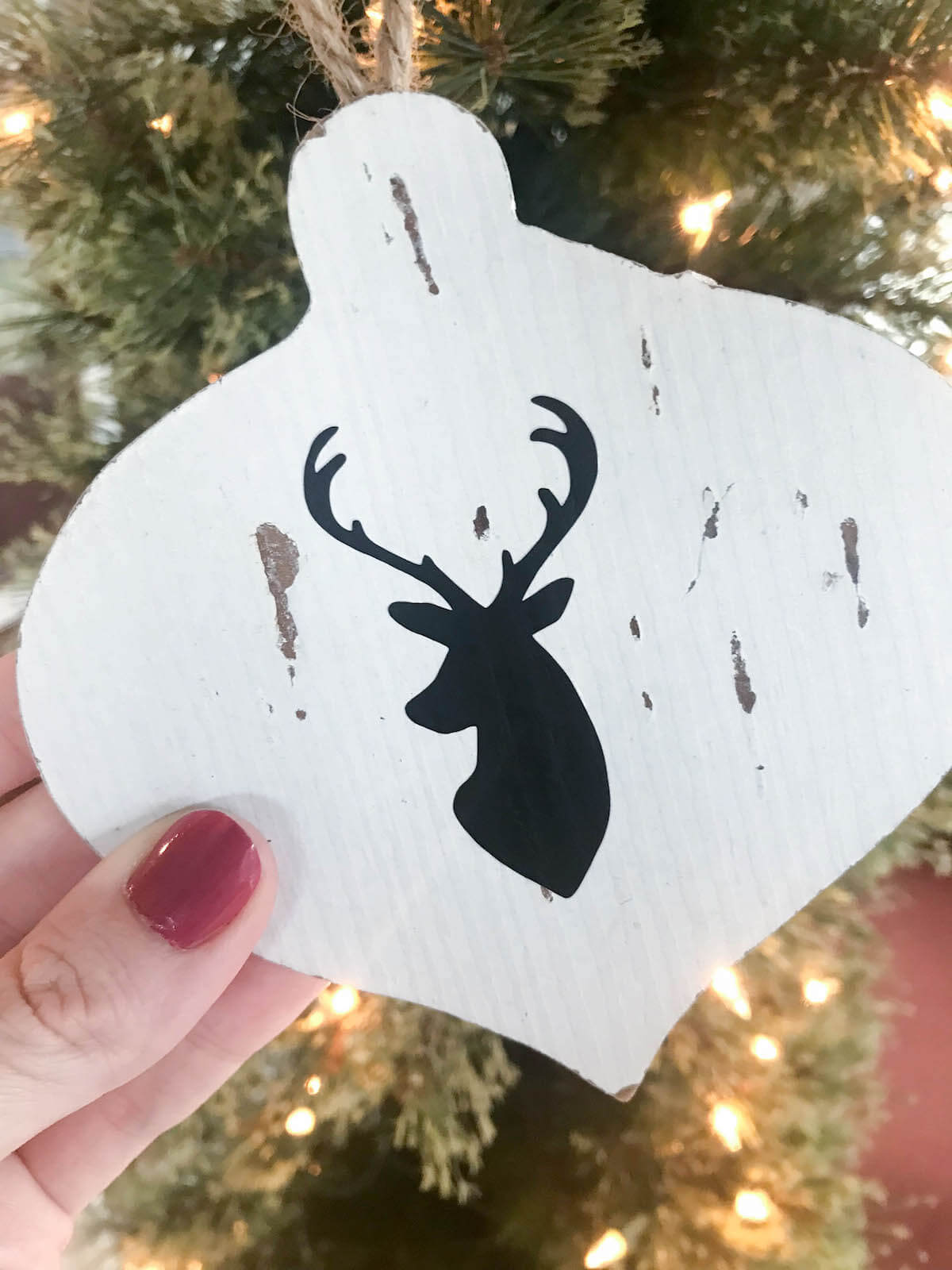 The heat transfer material adheres really well to the wood. It gives it a painted look with no visible raised edge.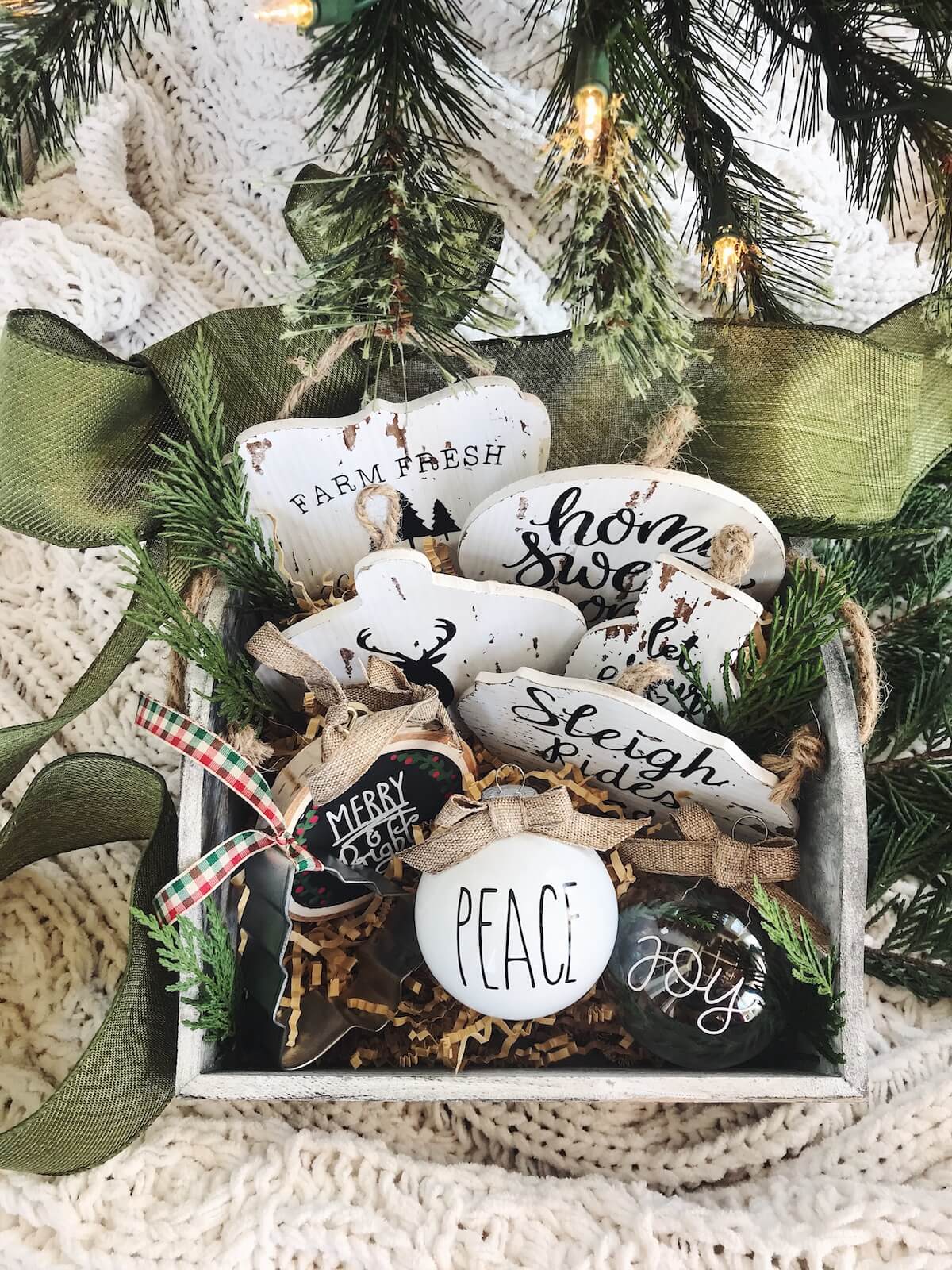 I purchased a second tree this year during Michael's big tree sale and I realized I didn't have any ornaments for it! That's how this idea came to be. I'm guessing that happens often and you could even create a box of personalized ornaments for a newlywed couple or a couple with a new baby! I think its an idea that any recipient will love and cherish for years.