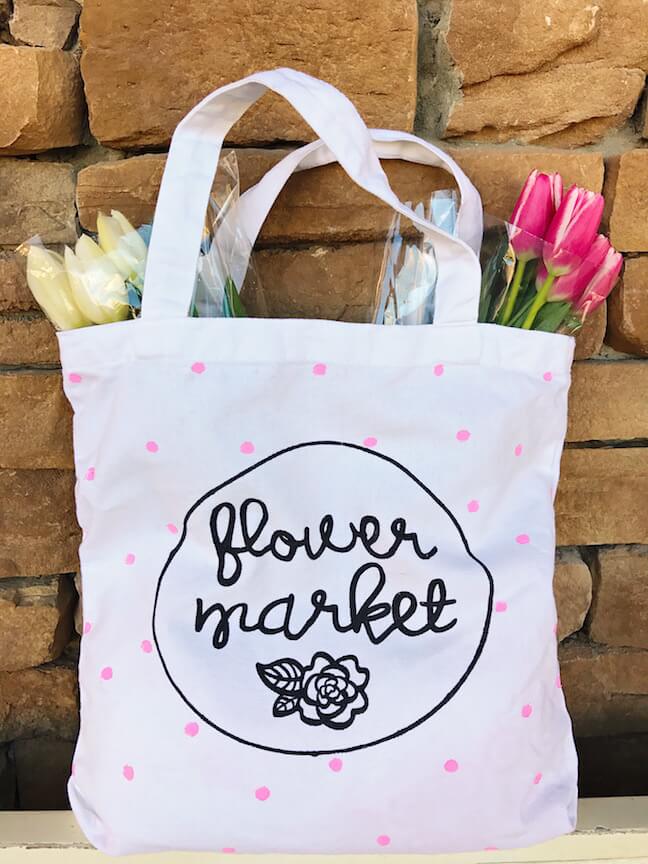 There are few things I love more then a trip to the flower market. We lived in Washington state for several years,  (about 15 mins Northeast of Seattle) and I quickly became accustomed to frequent trips to Pikes Place Market. It is by far my favorite place. If you've never been to Seattle or to Washington in general, GO! It is the most beautiful state.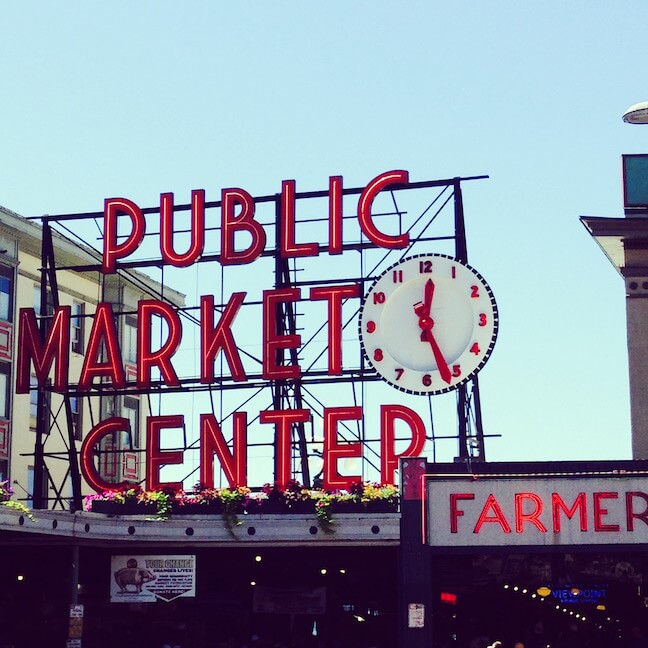 I have yet to find a flower market that is quite as fabulous as Pikes here in North Carolina, but we do have a pretty great year-round state farmers market.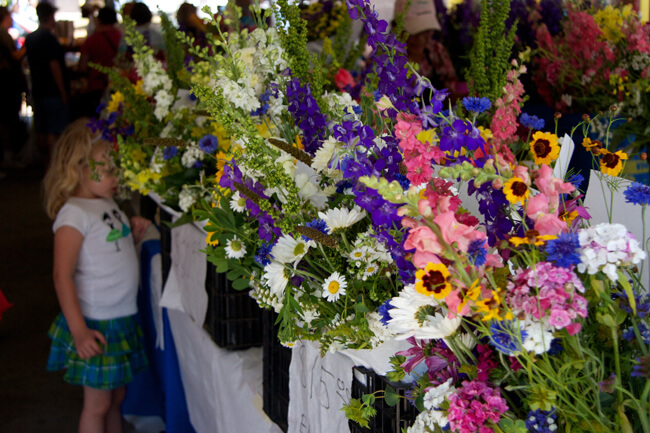 Anyway, back to the craft at hand–today I'm showing you how to use Silhouette's Fabric Ink to create a cute flower market tote bag.
Here's what you'll need:
Blank Canvas Tote Bag
Fabric Ink (I used black)
Vinyl or Stencil Vinyl
Electronic cutting machine
Cutting Mat (12 inch)
Paintbrush or Sponge
Iron or Dryer
That seems like a long list but if you have a cutting machine you'll already have more then half of the list, basic supplies.
First things first you set up and cut out the design you want. I created my own in photoshop. Once your design is cut and weeded, use the transfer tape that I did not include on the list above (ha!) to transfer the vinyl stencil to your bag.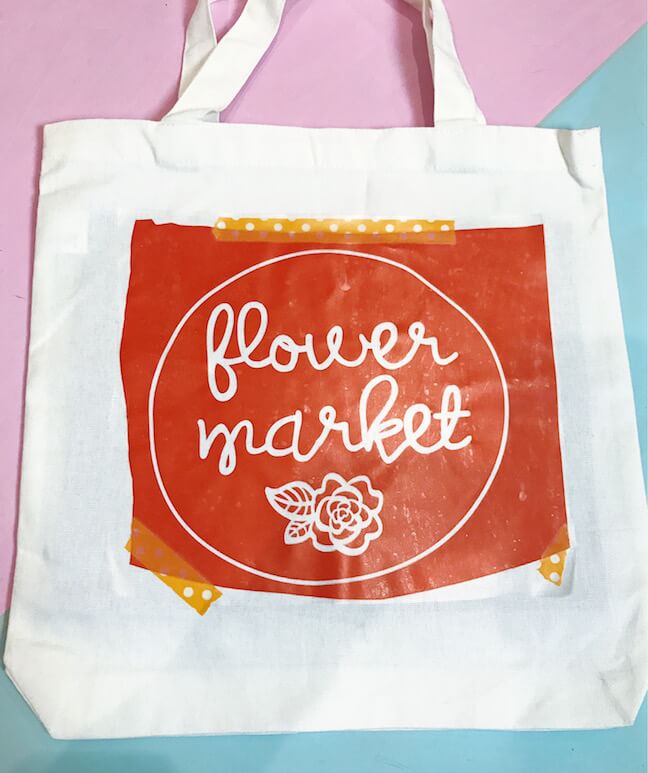 Carefully pull away the transfer tape while making sure all of the tiny pieces stay in place.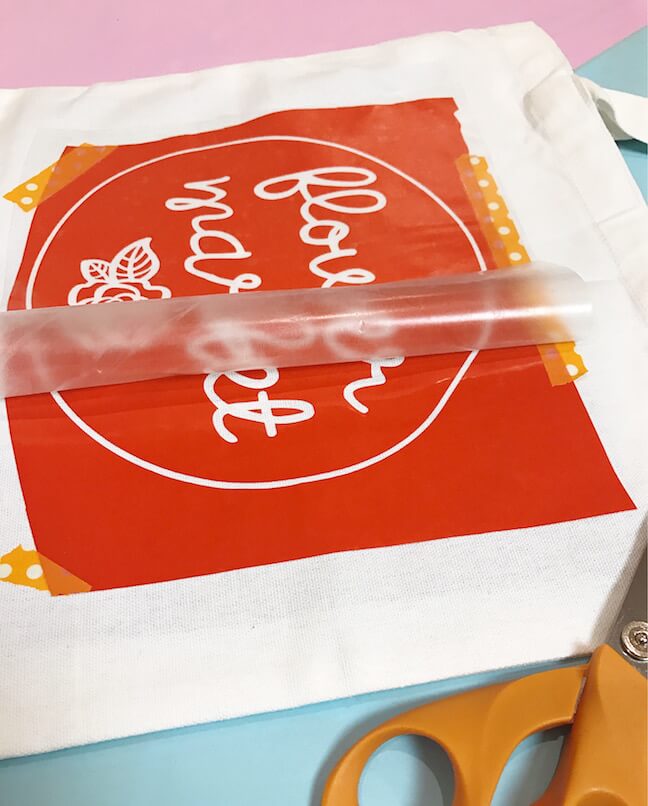 This step takes a bit of patience but if you applied your vinyl stencil with plenty of pressure then you shouldn't have any issues with it peeling away from the bag.
Once the transfer tape is all peeled away you can begin to add the ink.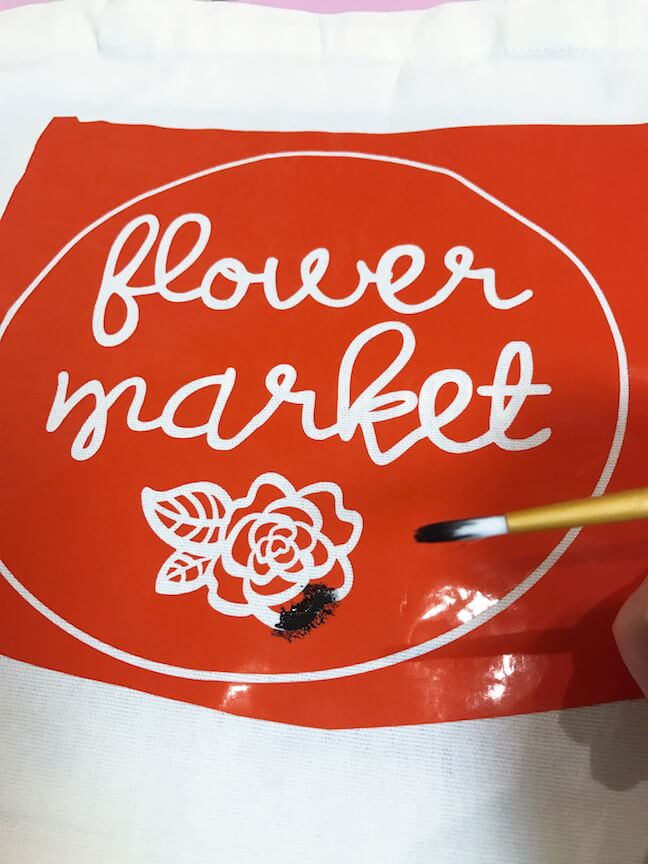 I load my brush up and use a tapping or dabbing motion to apply the ink. Try to avoid using strokes as if you're painting. This will push the ink under the stencil. Not cool.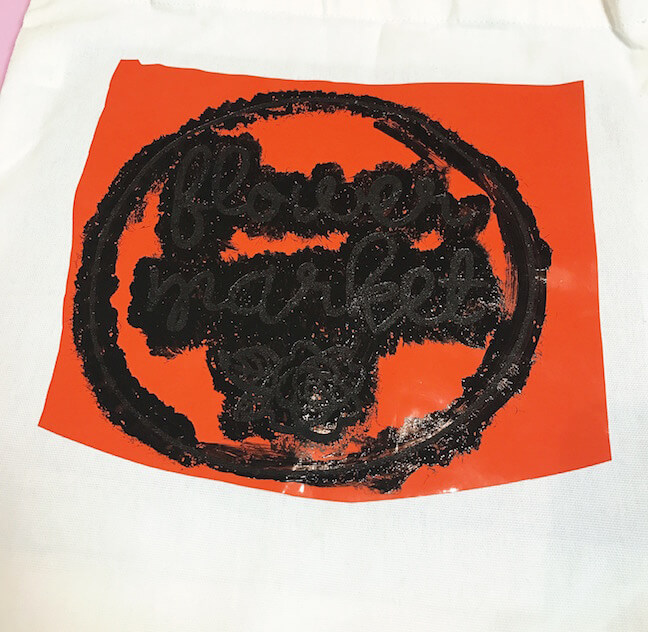 Once you have the whole thing covered you just have to wait for it to dry. I like to speed up the process with a hair dryer. Patience is not my forte.
Peeling away the stencil will always be my favorite! The lines are so crisp and clean. Do you hear the angels singing?? I do.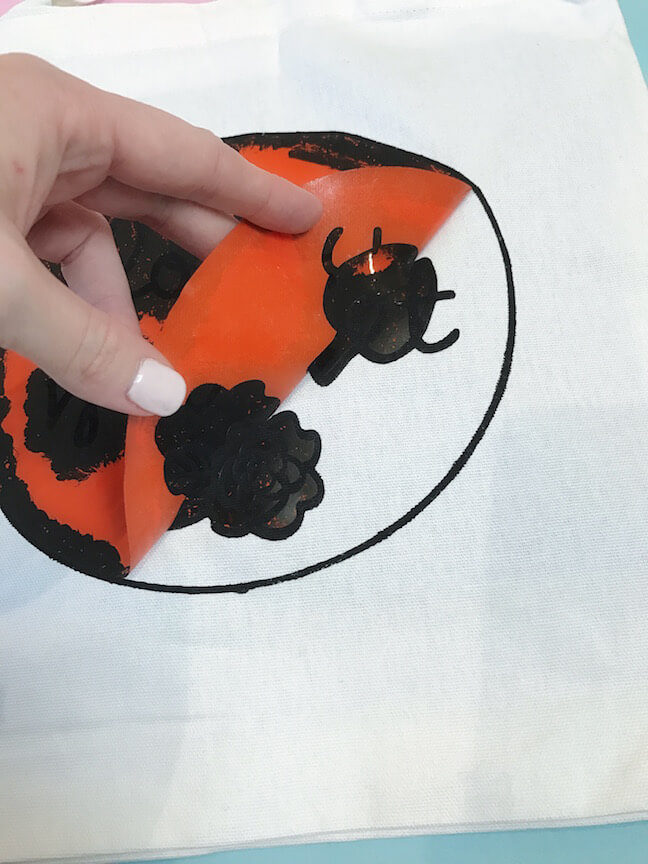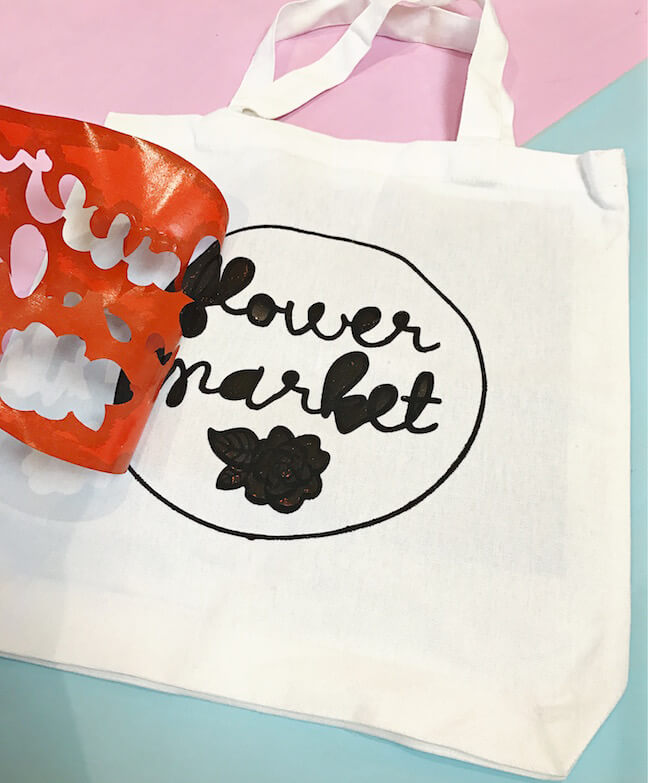 The heat from the hair dryer could possibly be enough to set the ink but just incase, always go over your designs with a hot iron.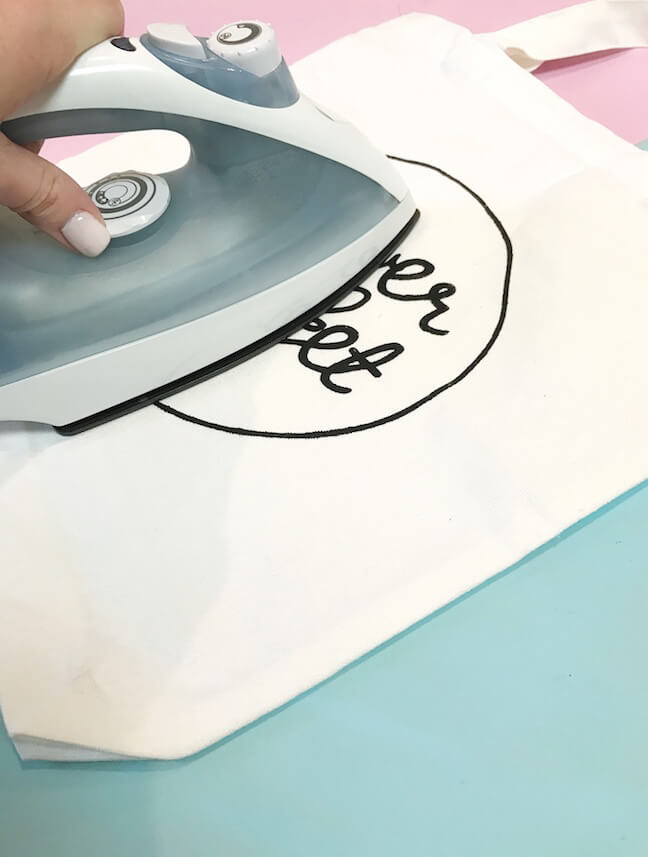 La de da, you are DONE! Now go fill it up with flowers and dream of Spring! Happy Crafting, friends!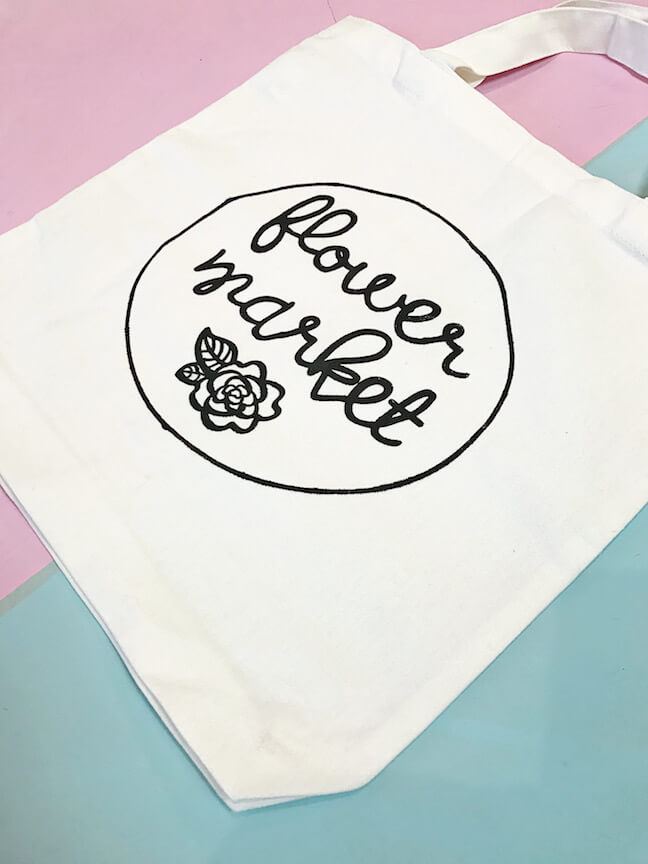 P.S.–I added some cute pink dots with a little pink fabric ink and the handle end of my paintbrush!