Download this free Halloween printable for Spooky Season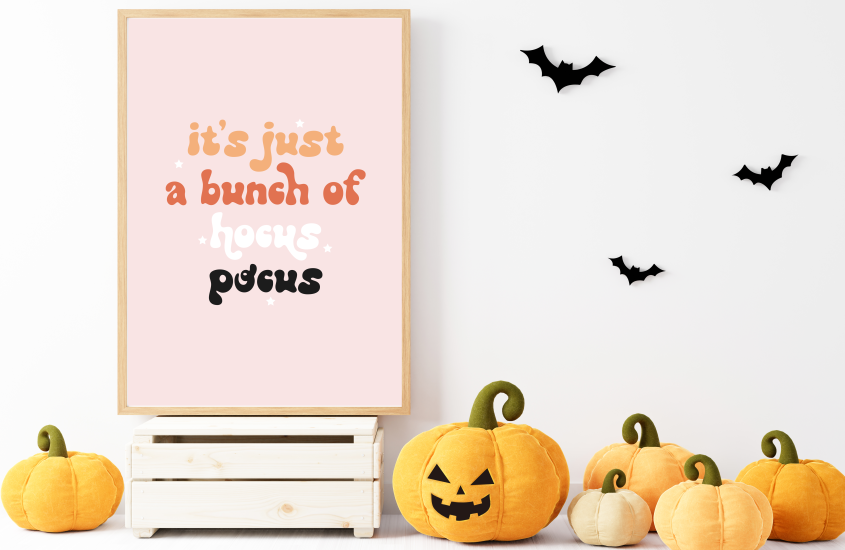 The arrival of September means we are only one month away from spooky season. Of course, in the creative world spooky season starts a little earlier. I created these free printable downloads for Halloween so you can get a head start on your home decor, party planning, gift making and more. There are two color options, just click on the links provided to download the one you want. Or, do both!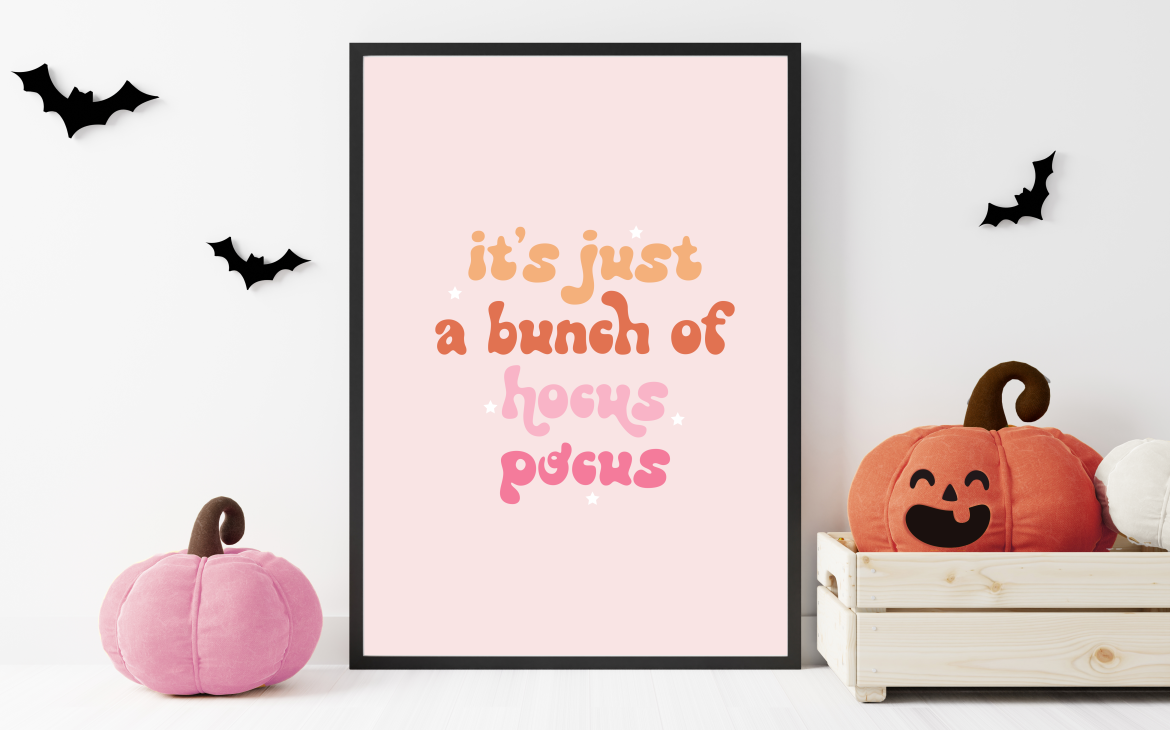 Download the pink color way here. Don't limit yourself to using these free downloads as framed prints only. You can easily adjust the size to create gift tags, stickers, party invitations and more.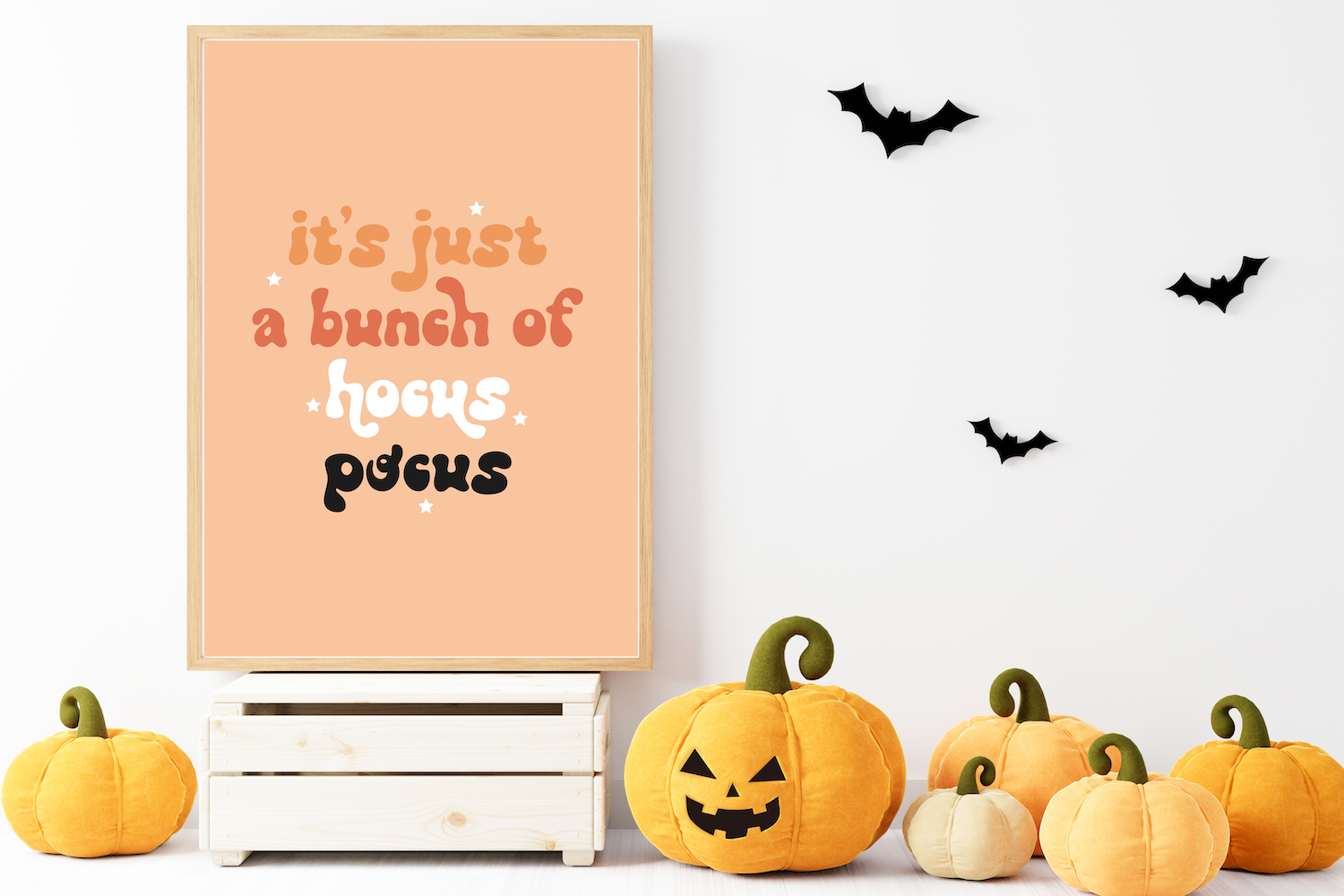 Download the orange color way here.
The pdf downloads are 18×24 so you can resize as needed. Happy creating!