Easy and Inexpensive Halloween Gifties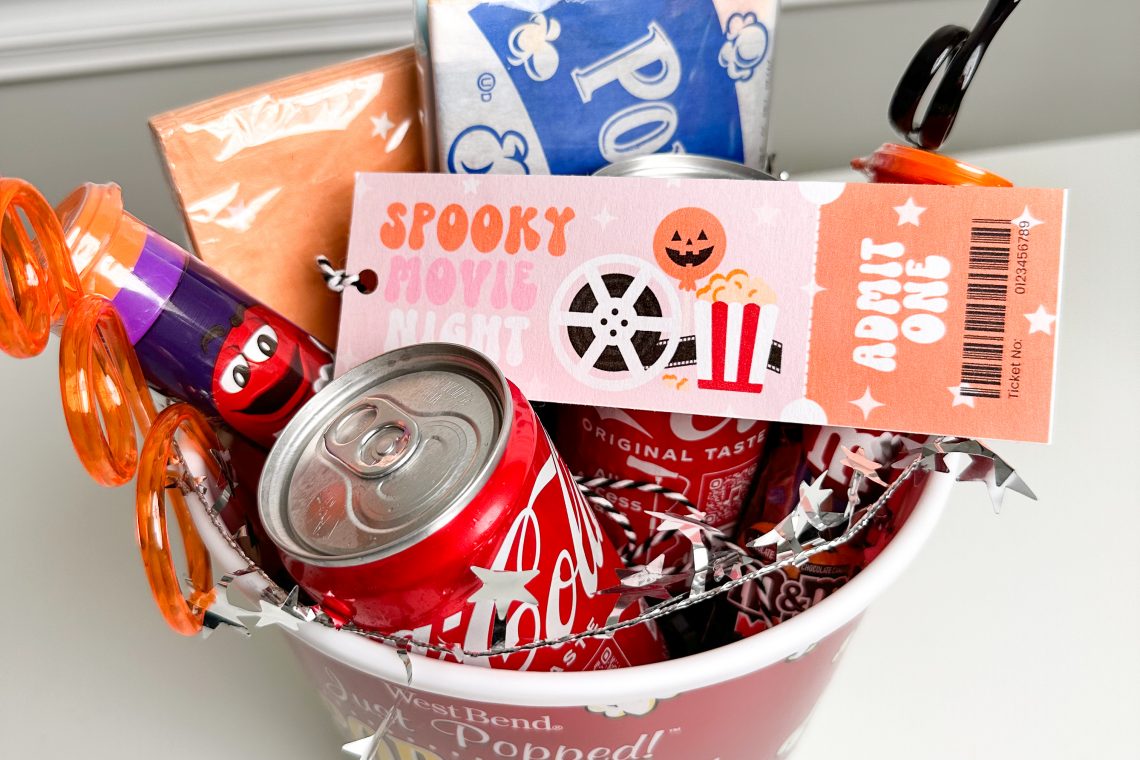 I'm a firm believer in creating memories both big and small. For example, every year in October we take a trip to the mountains and admire the changing leaves i.e., big memory maker. Also, every year around Halloween I create a small treat basket for the kids and host a movie night, another big memory maker that they look forward to every year. But, things don't always have to be so grand. Tiny gifts, like a Pez dispenser on a random Tuesday, are equally as memorable for kids.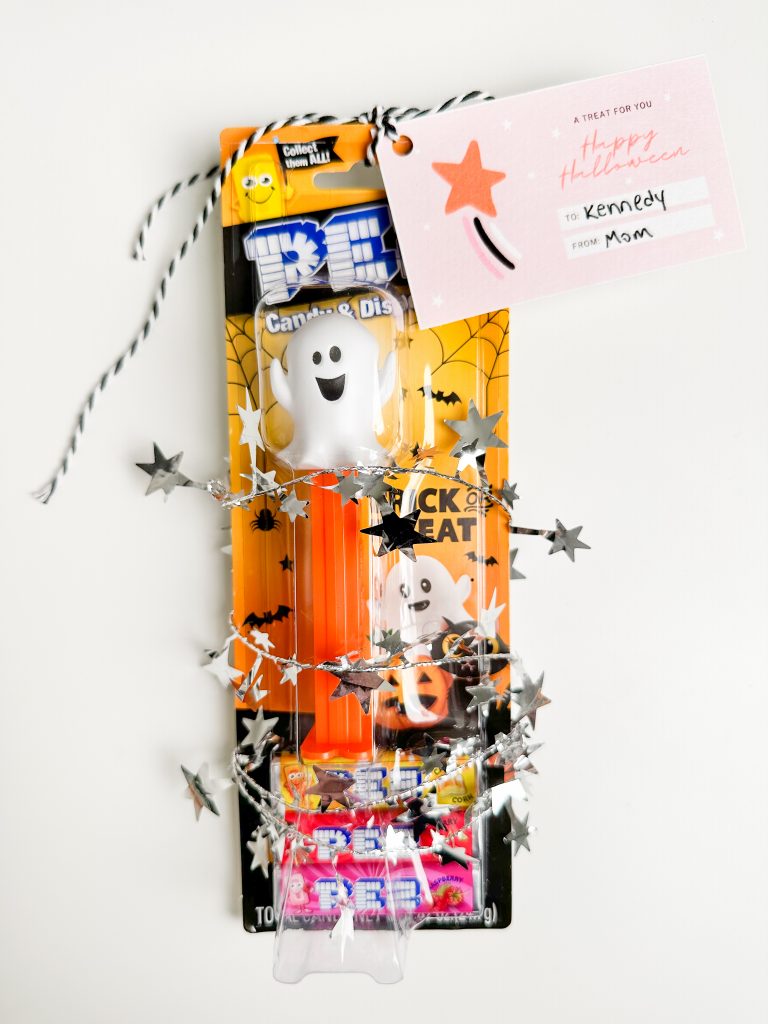 Or, a sleeve of graham crackers bundled together with a chocolate bar and marshmallows on a Friday night. It's the little things!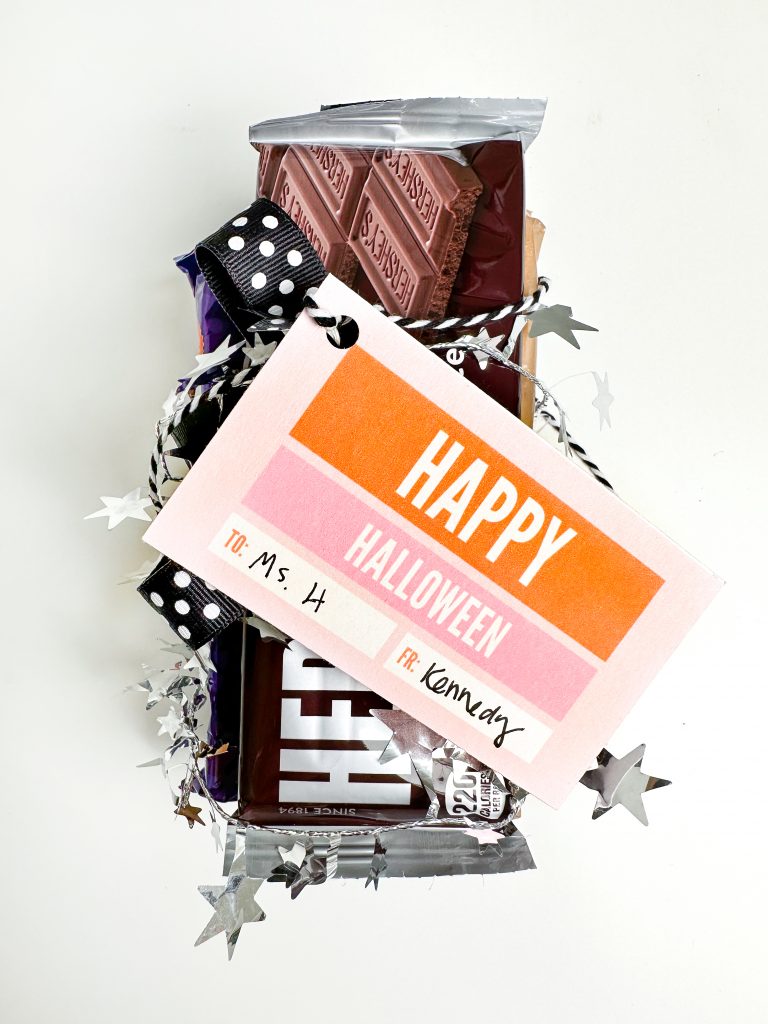 A bucket of popcorn, a couple of sodas, m&m's and some silly straws are a big win for mom! Just add a movie night tag (or don't!) and celebrate the weekend or heck, do it on a Monday! Order pizza and make it an all out party. The kids will never forget it.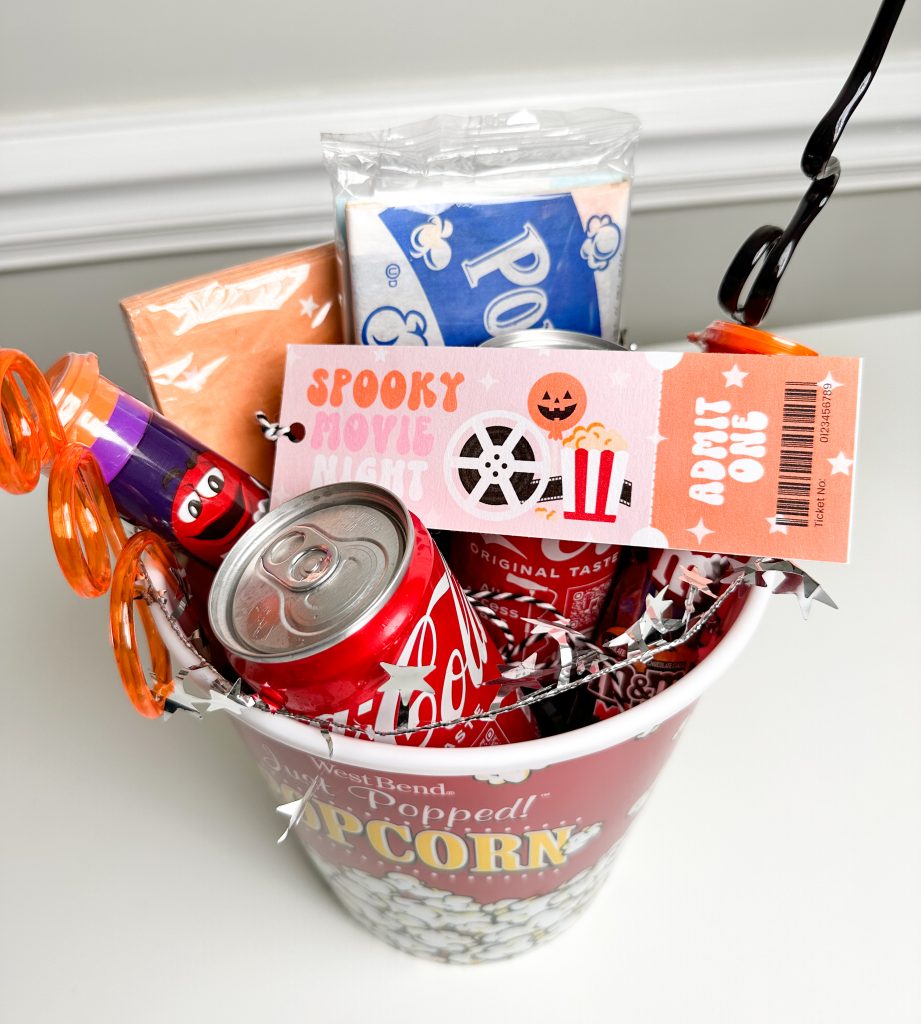 You can snag these printable tags here and use them for gifts all season long, and for years to come!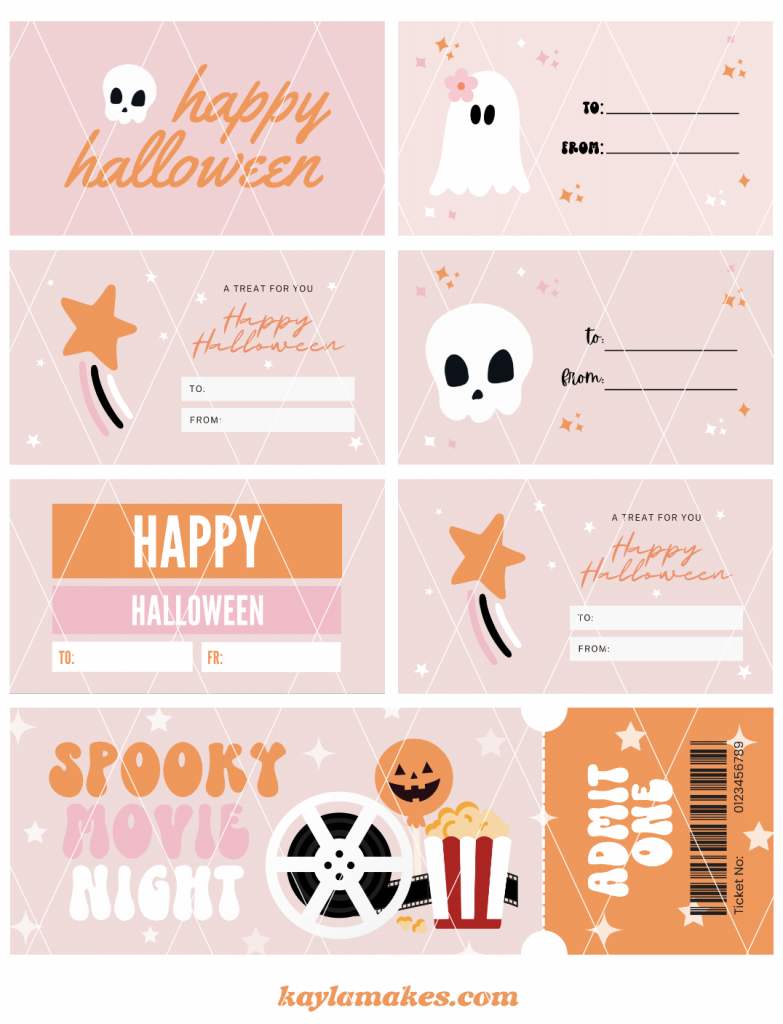 Happy Memory Making!