Beginner's Guide: Intro Into Adhesive Vinyl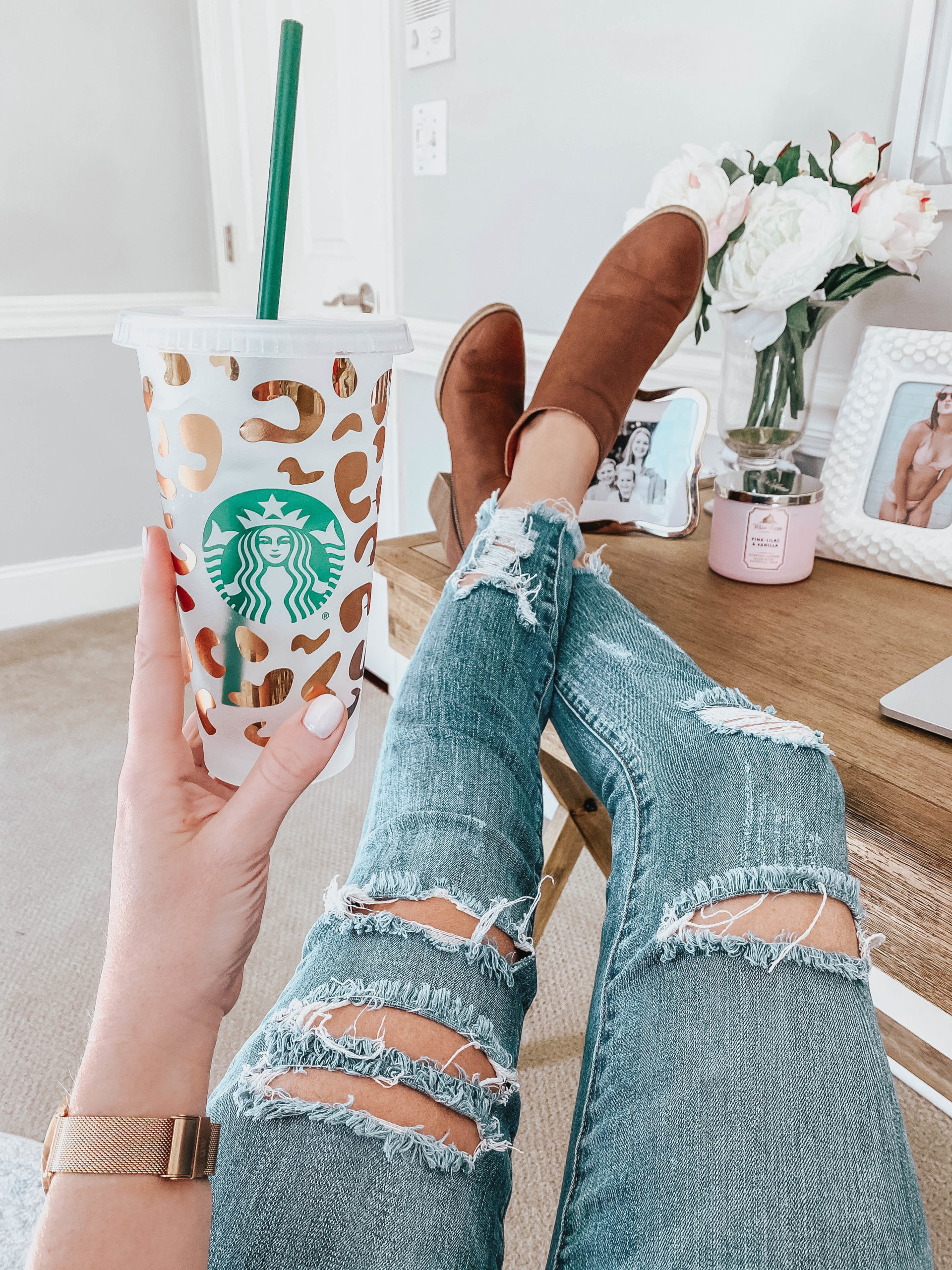 Hey, crafty friends! As a beginner crafter I know it can be overwhelming to dive into the wonderful world of adhesive craft vinyl. There are SO many different options to choose from and if you're brand new, you probably don't know where to begin. That's where this post comes in handy! Today, I'm walking you through the ins and outs of adhesive craft vinyl so when the time comes, you'll know exactly what to use for your next project.
*this post contains affiliate links which help to support this site at no extra cost to you. 🙂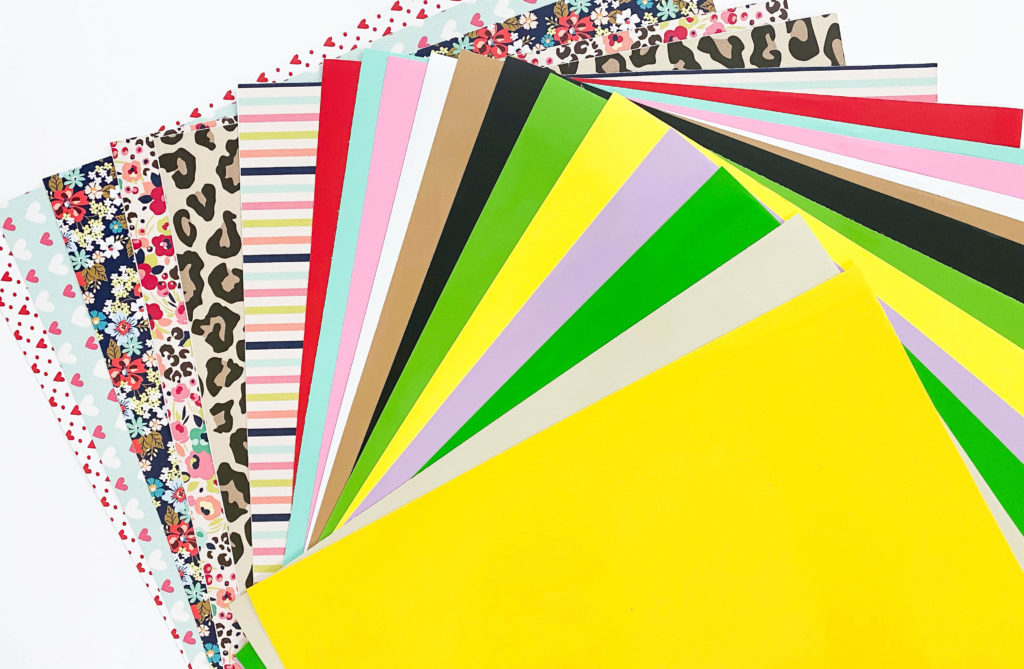 What is adhesive vinyl?
Adhesive vinyl is a thin, flexible, self-adhesive material (think durable sticker) that is typically used to create wall and window decals and business signage. It's durable and can also be waterproof which makes it very versatile. Adhesive vinyl comes in many forms; glossy, matte, glitter, patterned, metallic, just to name a few. However, the two main types of adhesive vinyl are removable and permanent.
Removable Indoor Vinyl is great for temporary applications such as wall decals, indoor signs or chalkboards. It typically has a matte finish. Oracal 631 is the most popular brand of removable indoor vinyl which can be found at Expressions Vinyl.
Permanent Outdoor Vinyl is the most well known and widely used craft vinyl because of it's long lasting permanent adhesive. Permanent outdoor vinyl is perfect for coffee mugs, water bottles, car decals and any outdoor application. While it's not truly "permanent" it does last for up to 8 years! Outdoor vinyl typically comes in a glossy finish but there are a few matte options as well. The most popular brand of POV is Oracal 651 which you can find at Expressions Vinyl.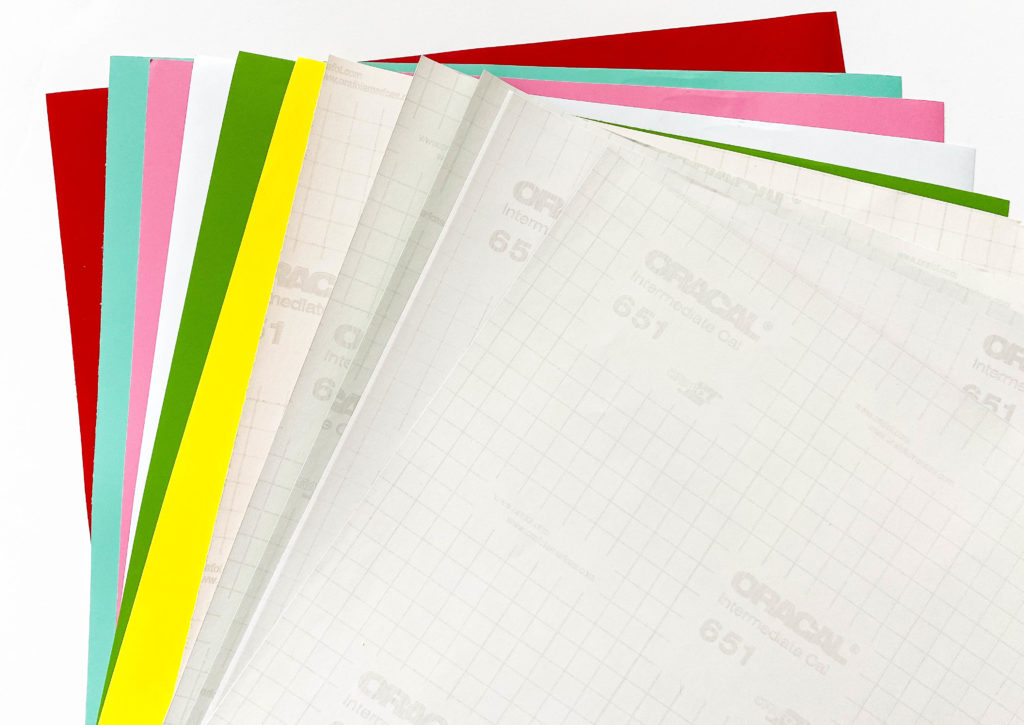 *Adhesive vinyl always has a paper backing material. You should be able to peel the vinyl away from the paper and feel the sticky adhesive. If you can't, then it isn't adhesive vinyl. When cutting adhesive vinyl you'll always place the paper backing down against the cutting mat.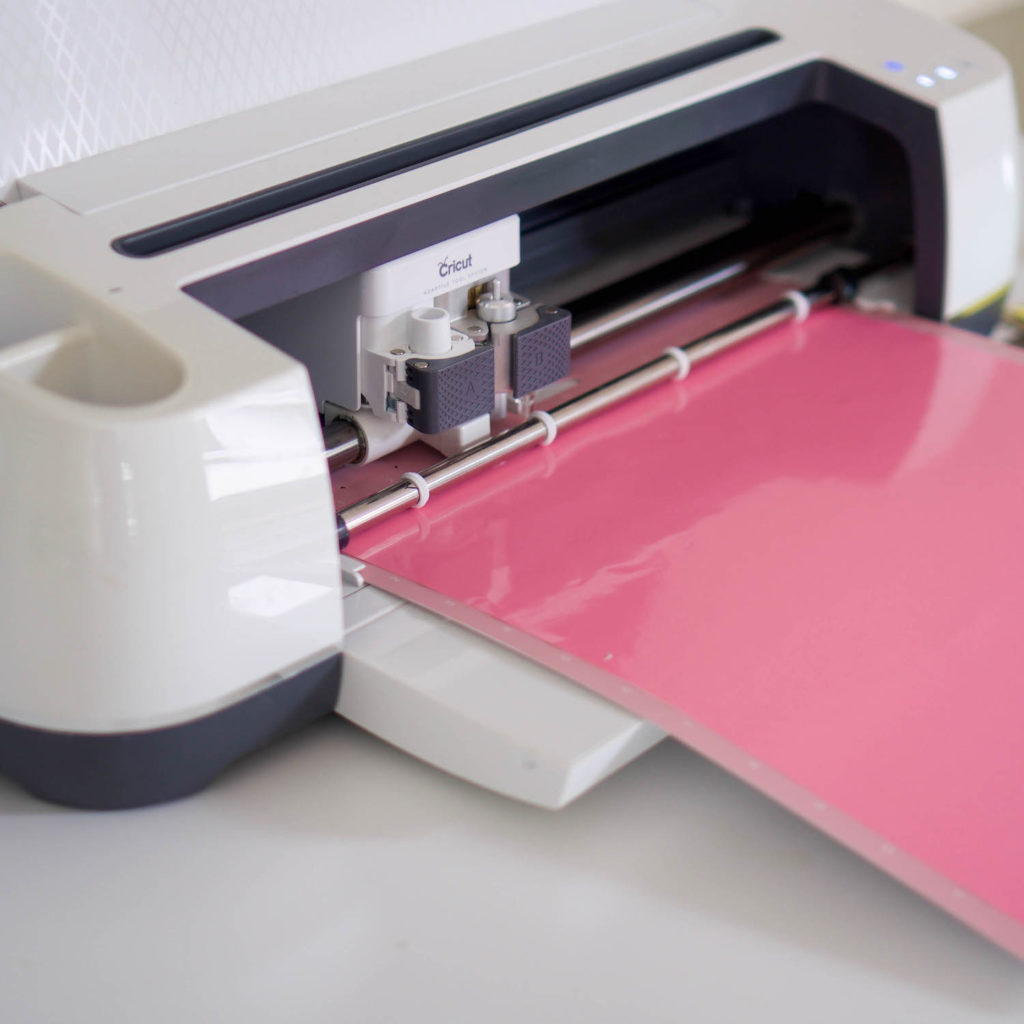 *The type of adhesive vinyl you use fully depends on the project at hand. If you want to create seasonal chalkboard art or maybe add a decal to the wall inside your home, use removable. If you want to add a monogram to a sand bucket or create a coffee mug, use permanent! Generally speaking, if it's going to be exposed to heat, water or any extreme elements, outdoor permanent is the way to go.
Here are some examples of projects using removable indoor vinyl: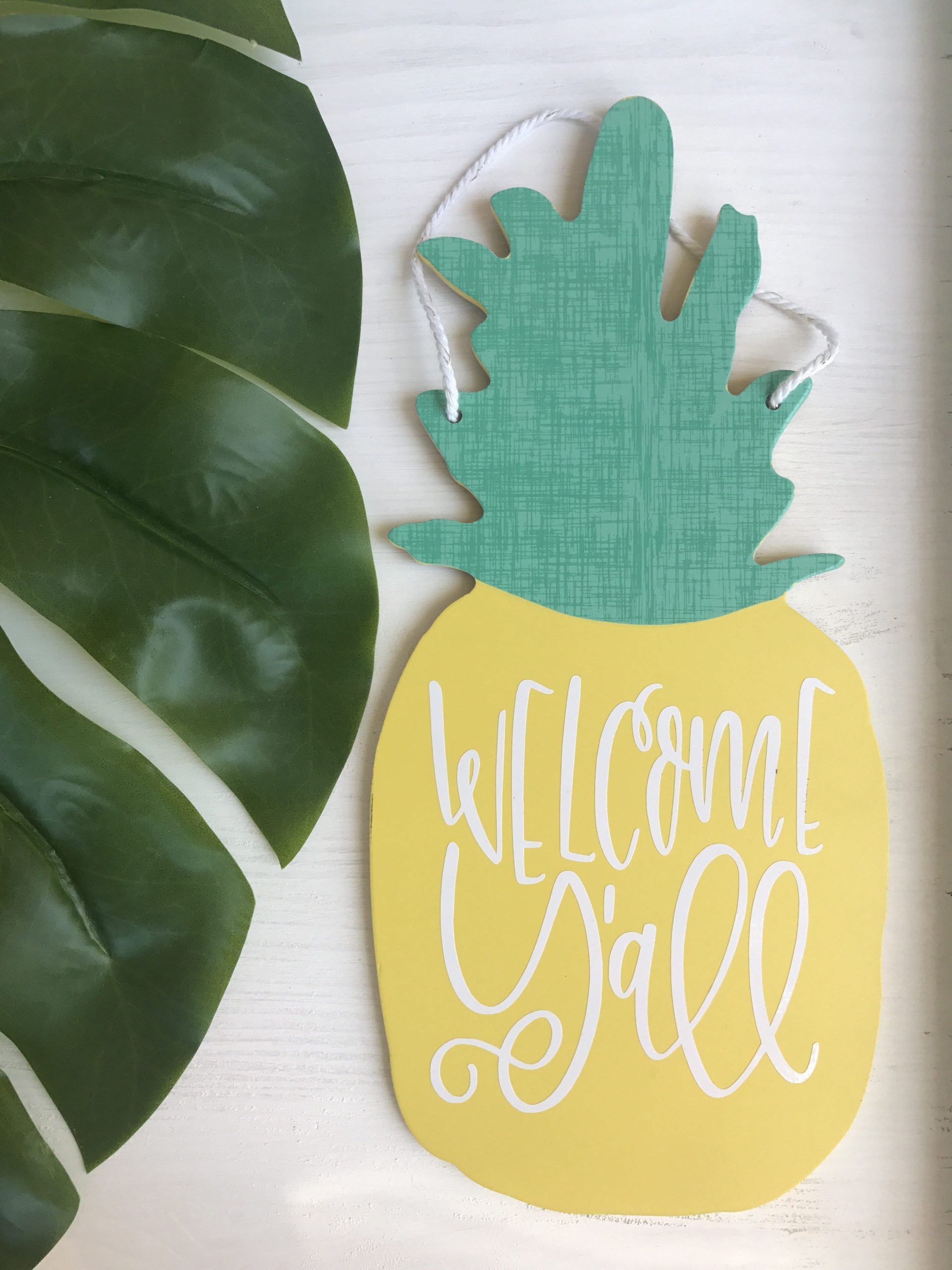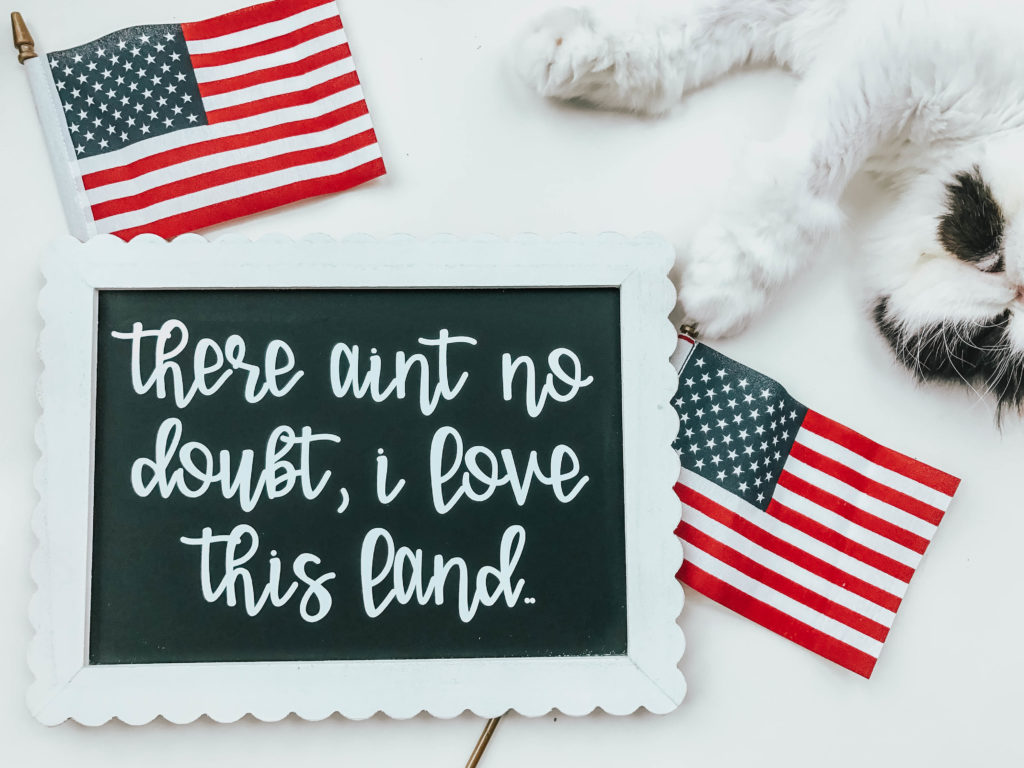 And these are examples of what you can do with permanent adhesive vinyl: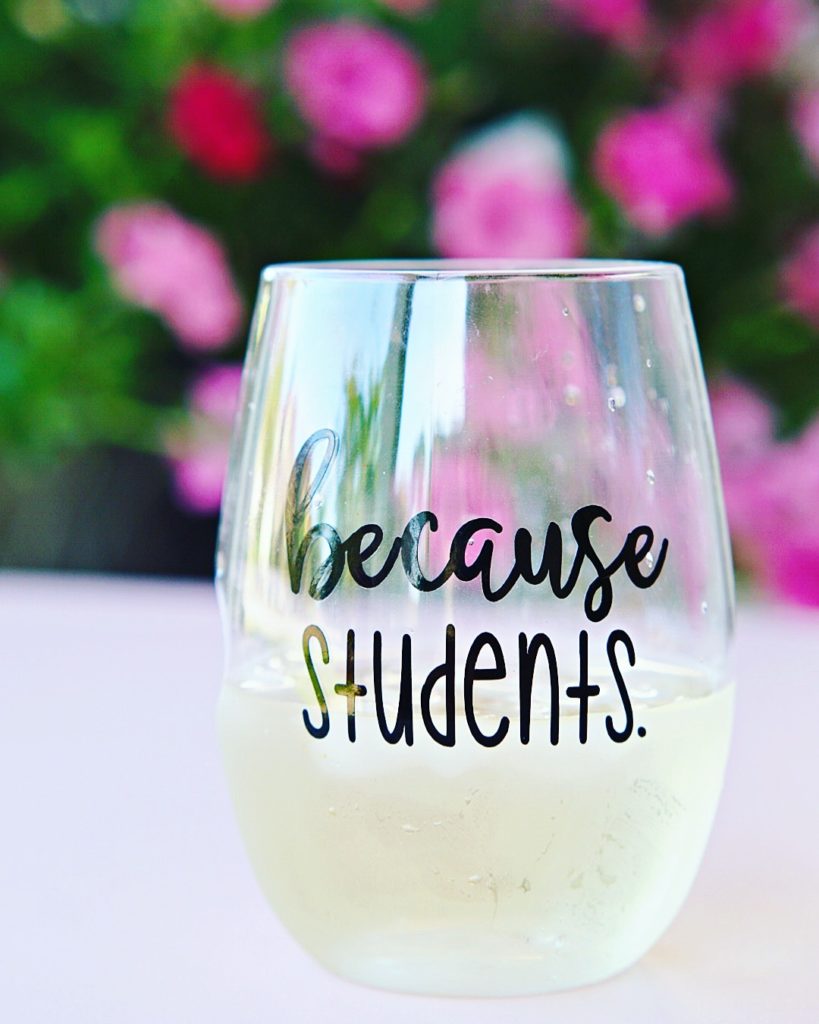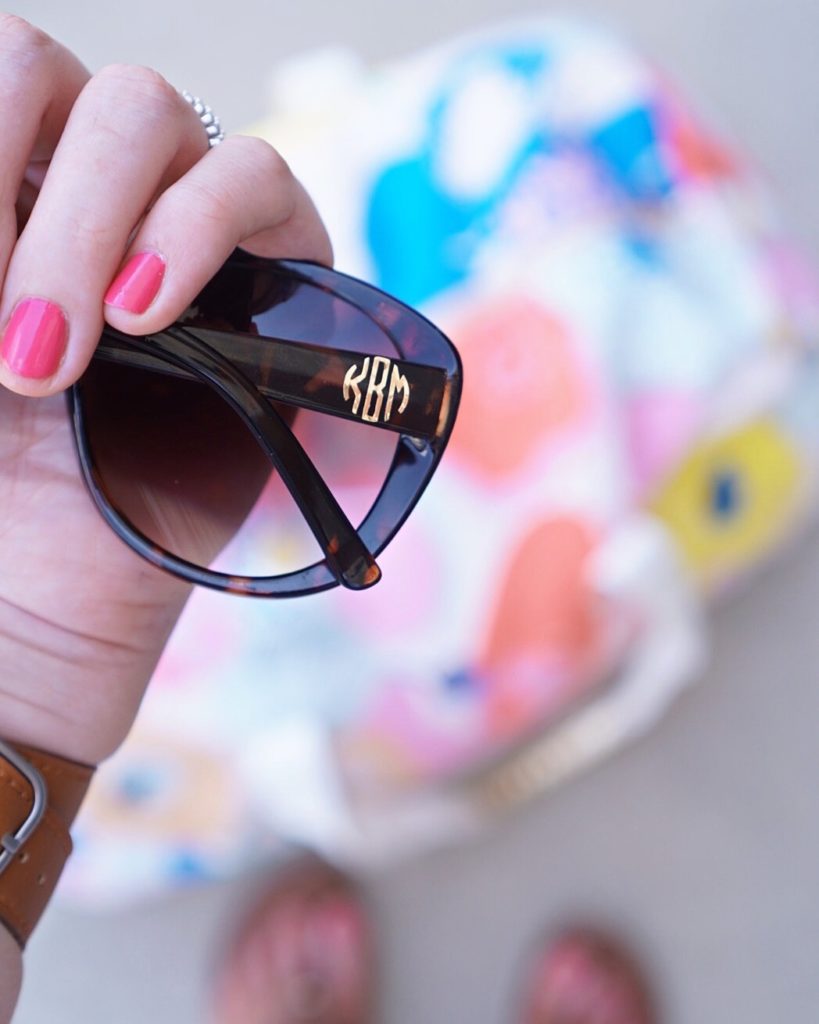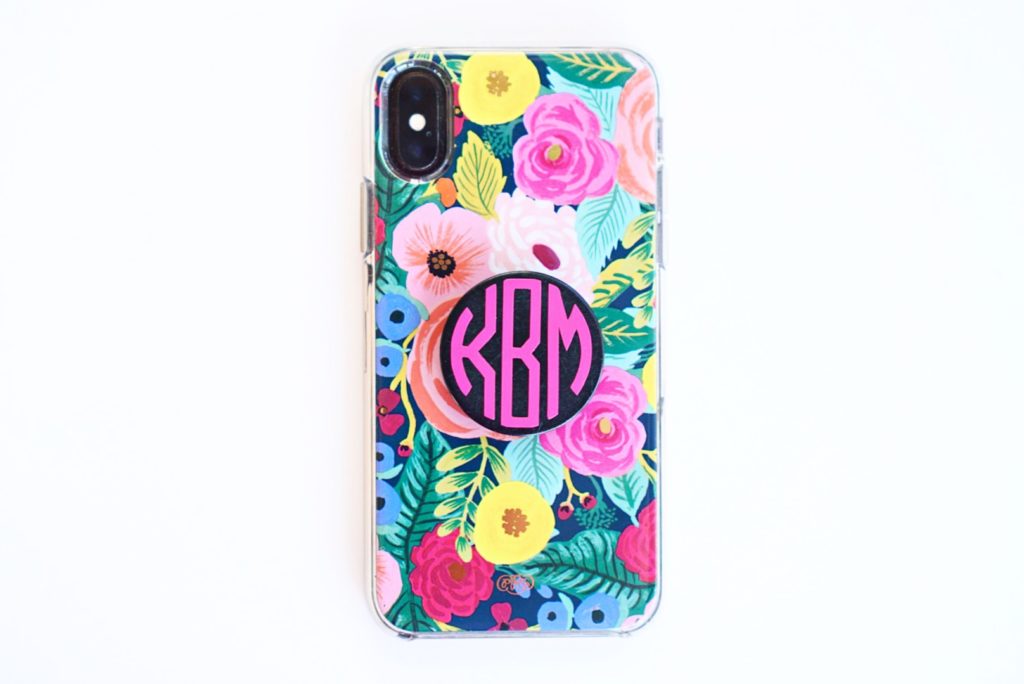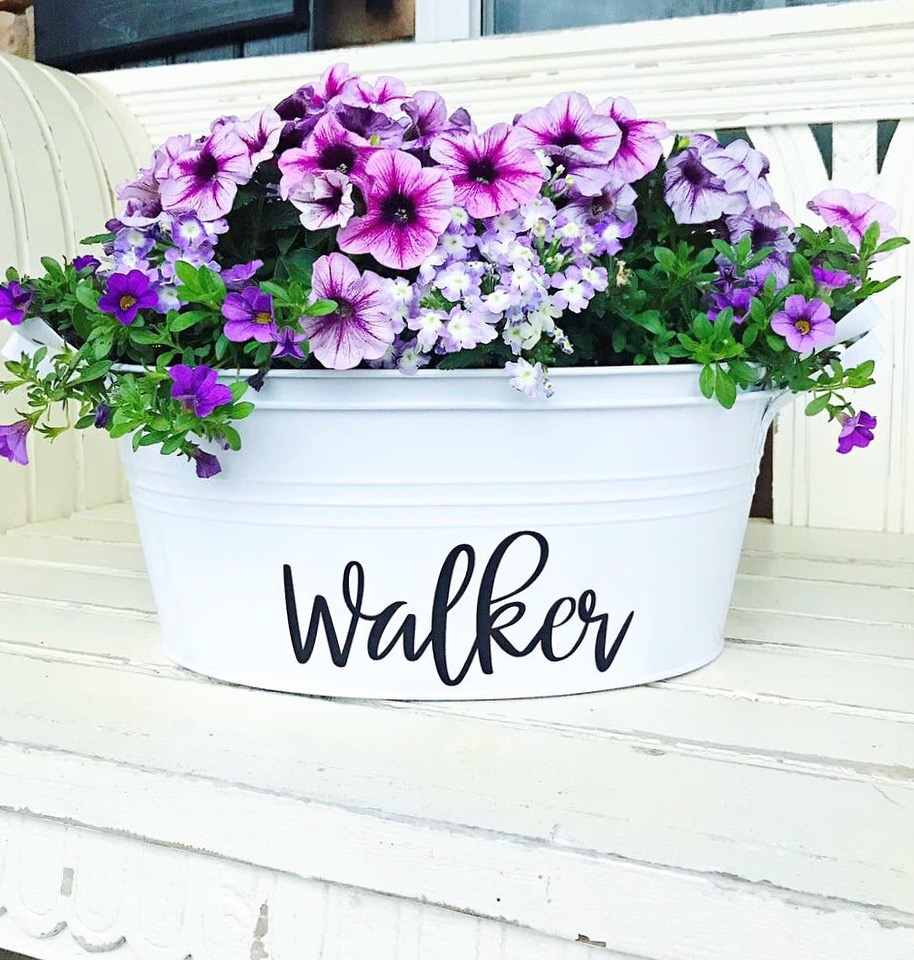 Where Can I Buy Vinyl?
Now, let's talk about purchasing vinyl! There are hundreds of websites out there and you can even get vinyl at craft stores but my go to is always Expressions Vinyl. I've been singing their praises for years now and it doesn't look like that will be changing any time soon! The prices are competitive, they have great sales and coupons, the shipping is crazy fast AND the people are friendly. As if that isn't enough, they recently launched a brand new Vinyl Basic's Box for beginners.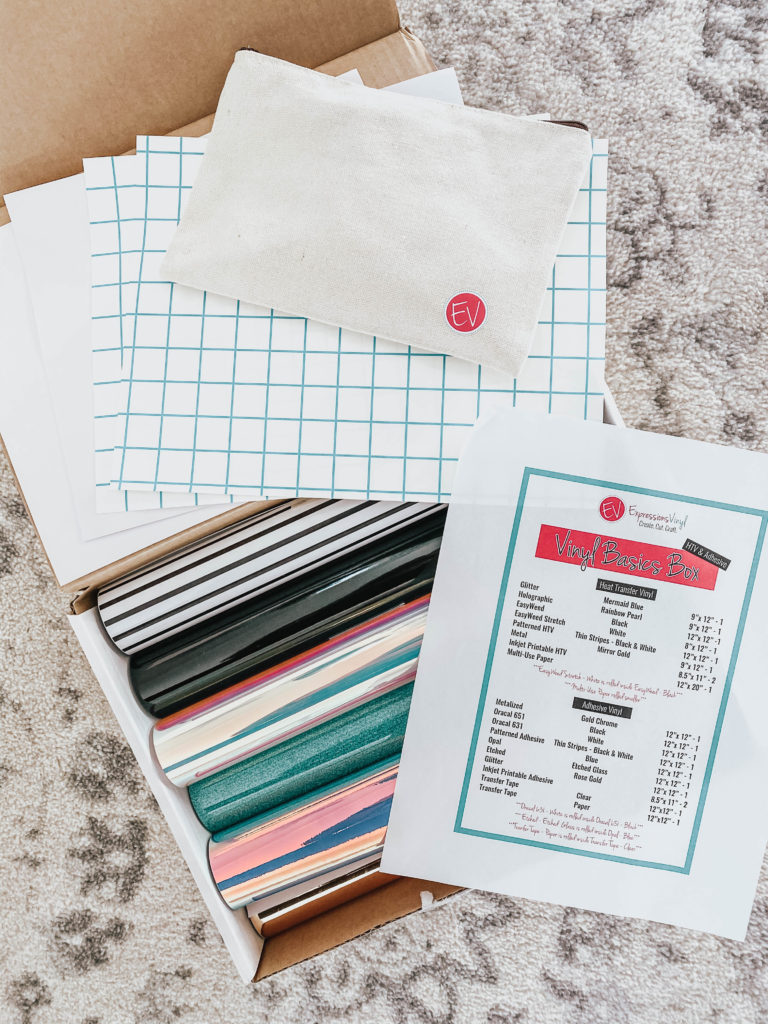 The Vinyl Basics Box is packed with everything you need to get familiar with vinyl. It comes with 8 different kinds of adhesive vinyl including both Oracal 631 and 651, transfer tape, and a handful of different types of HTV. It's a great way to try a lot of vinyl types without spending a lot of money.
How do I use it?
Let's do a quick and easy project so you can see!
For this tutorial I'm using a sheet of gold chrome adhesive vinyl from the Vinyl Basics Box and this free cut file.
Step One: Design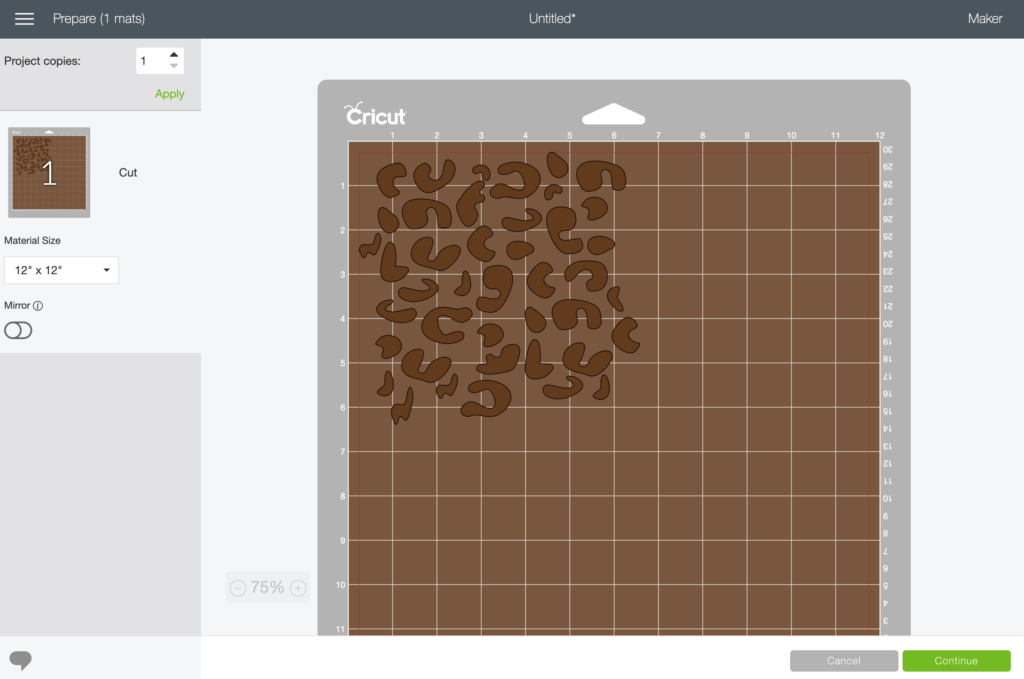 Download the leopard print cut file and upload it into Design Space. For this project I sized the image to 6.25 inches in height.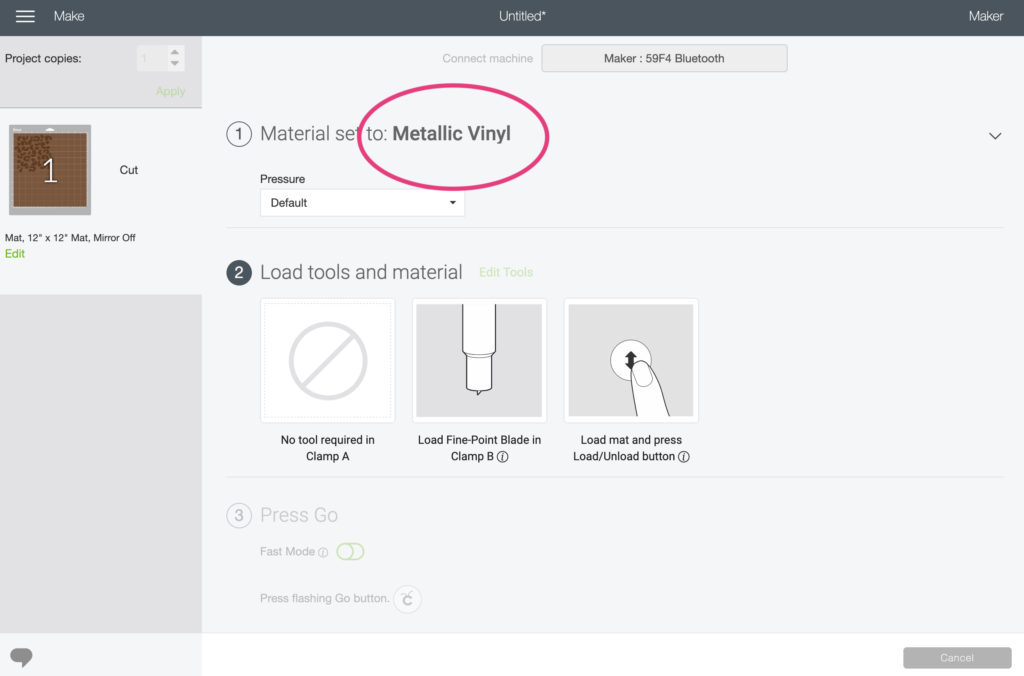 In the cut settings window select metallic vinyl as the cutting material. Gold chrome adhesive is a little thicker than standard adhesive vinyl so the cut settings are different.
Step Two: Load and Cut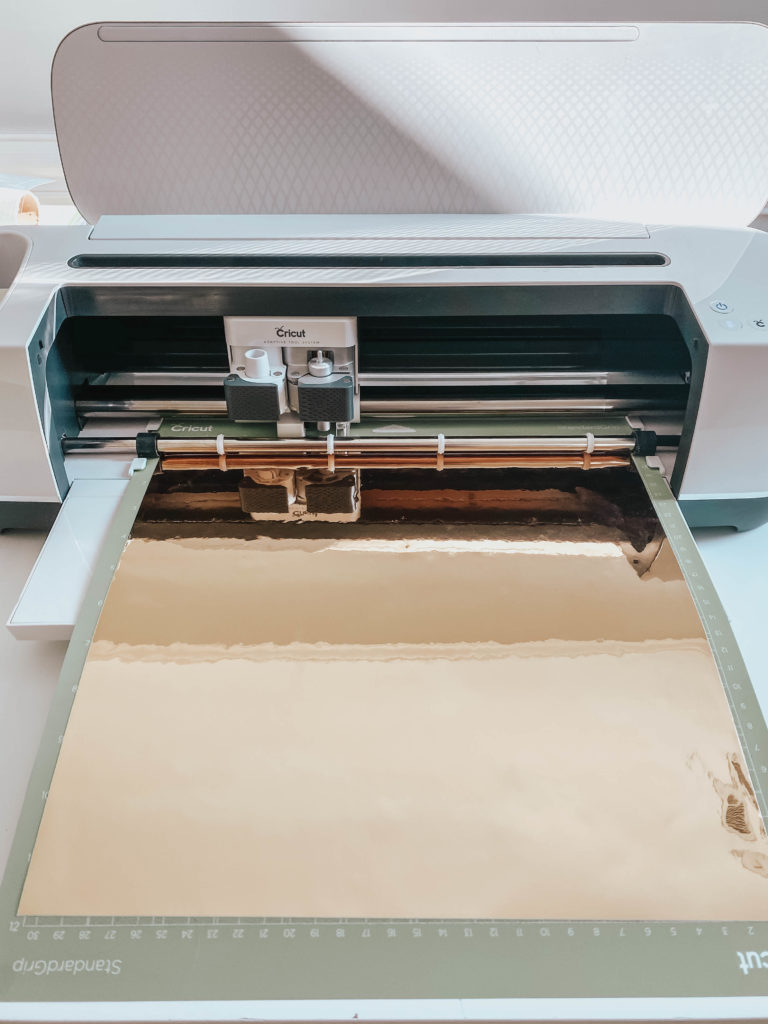 Place the sheet of adhesive vinyl on the cutting mat with the shiny gold side facing up then load the mat into the machine and press the start button.
Step Three: Weed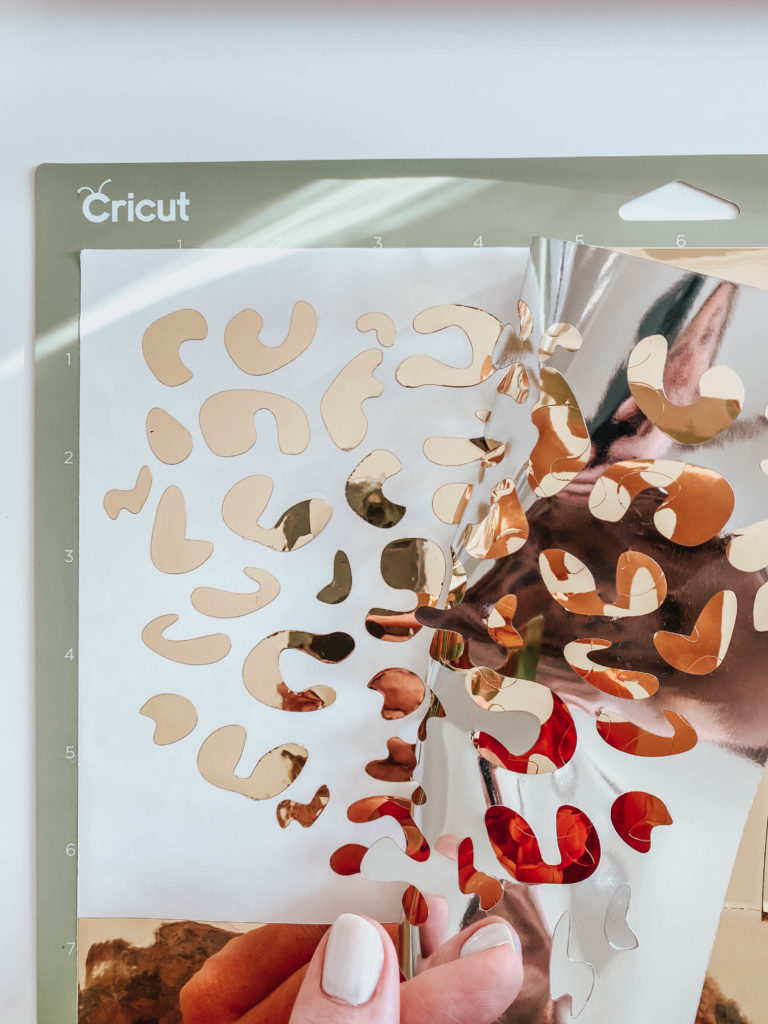 Once cutting is complete, weed away the excess vinyl from around the cut images.
Step Four: Transfer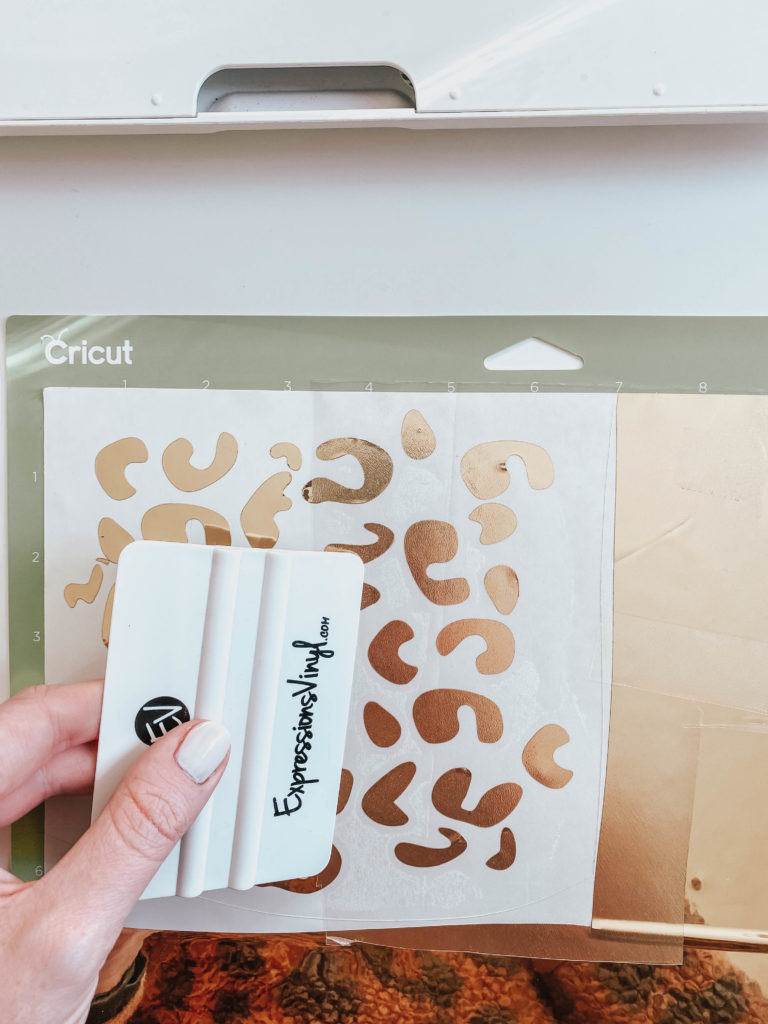 Apply transfer tape over the vinyl using a scraper tool.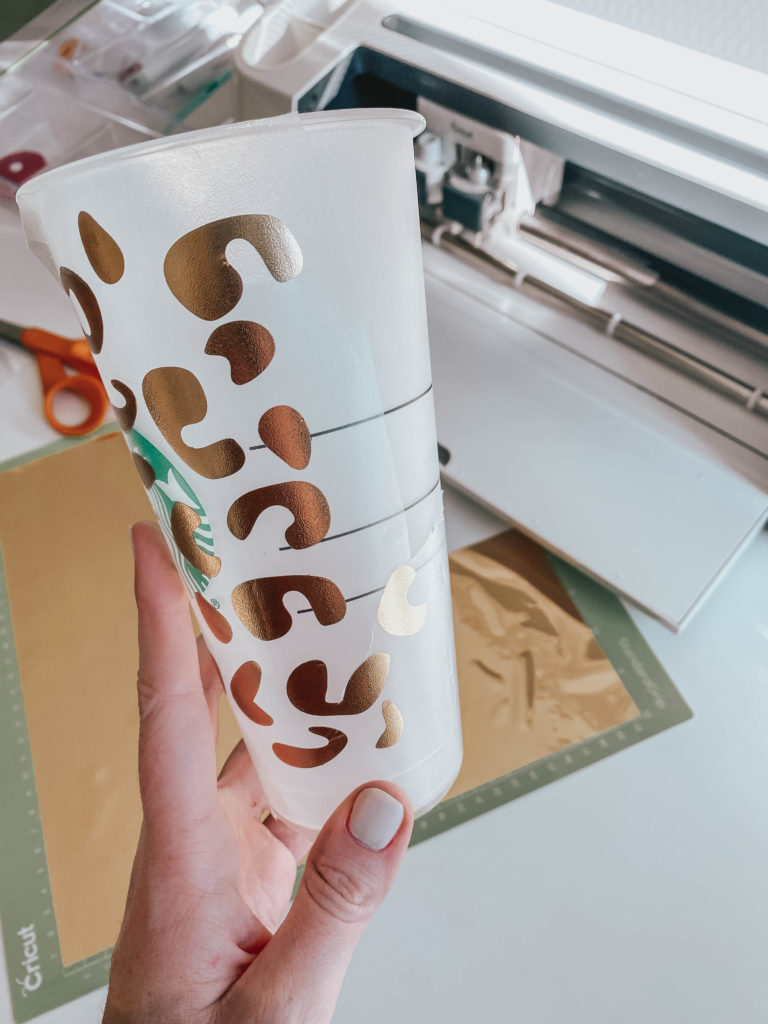 Peel the transfer tape and vinyl decals away from the paper backing and apply them to the cup. Use your fingers or a scraper tool to apply pressure over the vinyl so that it sticks to the cup.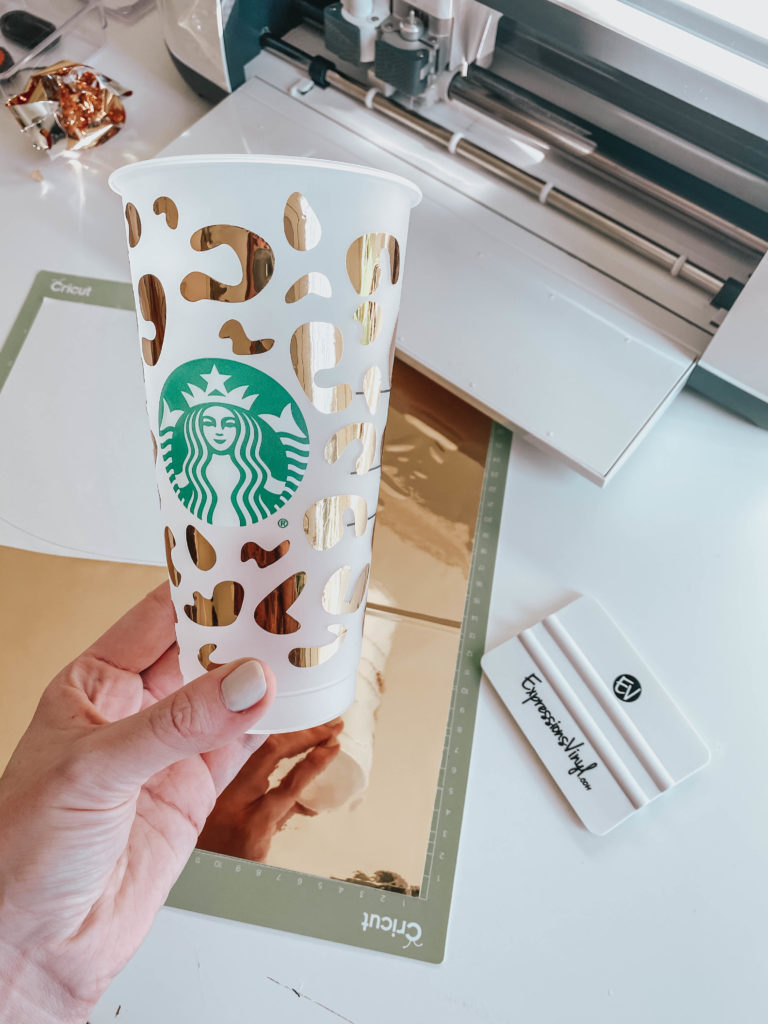 Continue placing decals around the cup until all sides are covered!
*It's best to let the adhesive vinyl "cure" to the cup for a couple of days before using it and when it comes time to wash your cup make sure you hand wash and avoid scrubbing directly over the decals.
If you have any questions feel free to drop a comment or send me an email!
Happy crafting!