How To Apply Leopard Print Pattern To A Starbucks Tumbler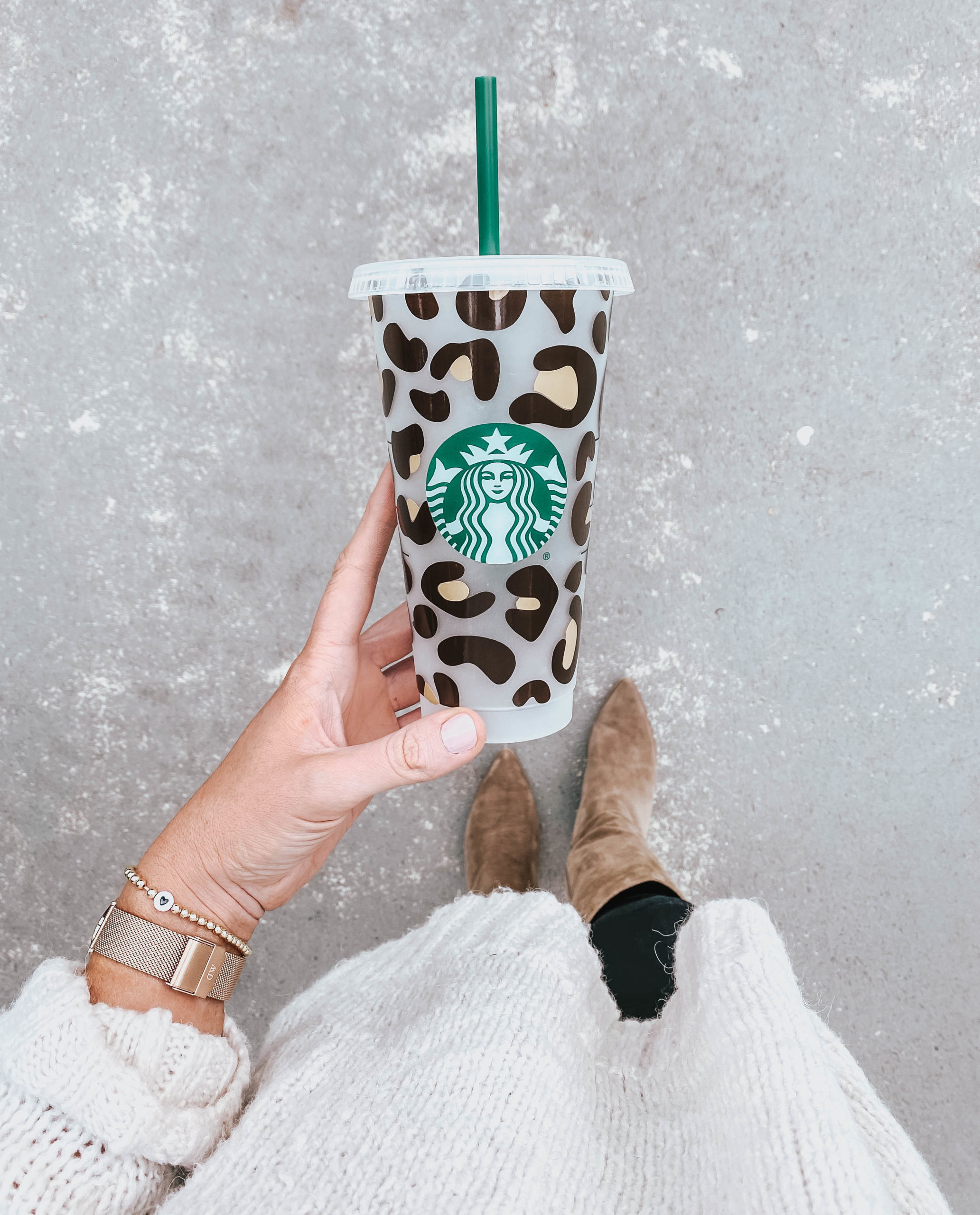 Hey, friends! I've received a lot of requests for a how-to on this tumbler so here it is! It's super simple!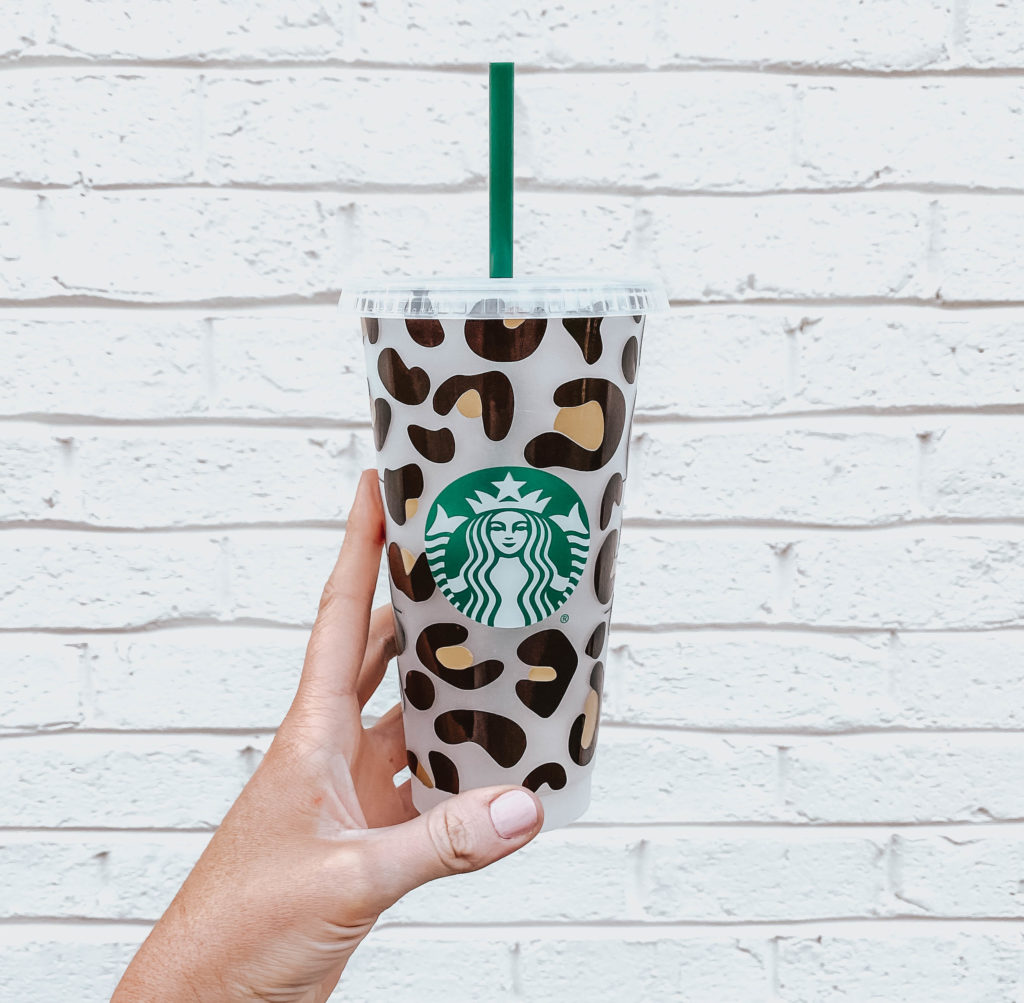 First, lets talk supplies. These tumblers are sold at Starbucks locations for $3. Cant beat that price! For vinyl, I always use Oracal 651 from Expressions vinyl. For the leopard print I used the colors brown and light brown.
Step One: Design Space Setup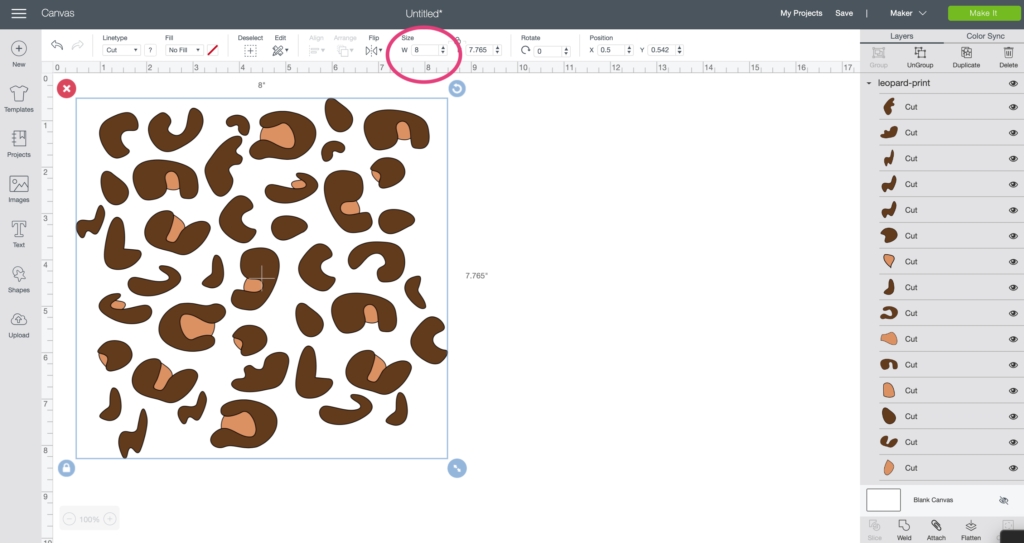 Once you've downloaded the design (which you can do here), upload it into Design Space and scale it to 8 inches wide if you want the same look as my cup. If you want smaller leopard spots, scale it down a bit. After you have it sized, click the ungroup button.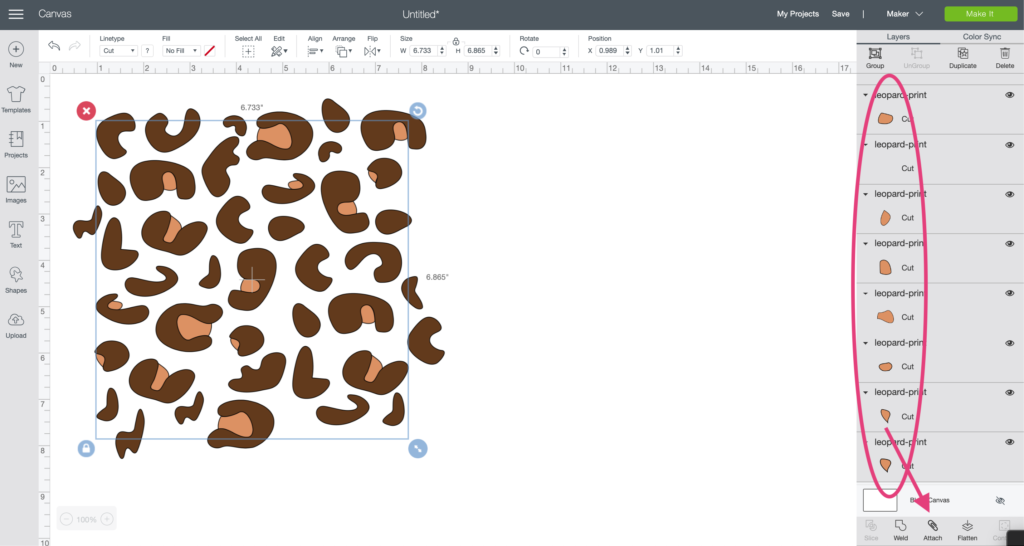 Next, hold shift and select each one of the light brown spots in the far right panel then click attach. This holds the spots in the exact space you see them in on the screen. Do the same thing for the dark brown spots; hold shift, select them all and then attach.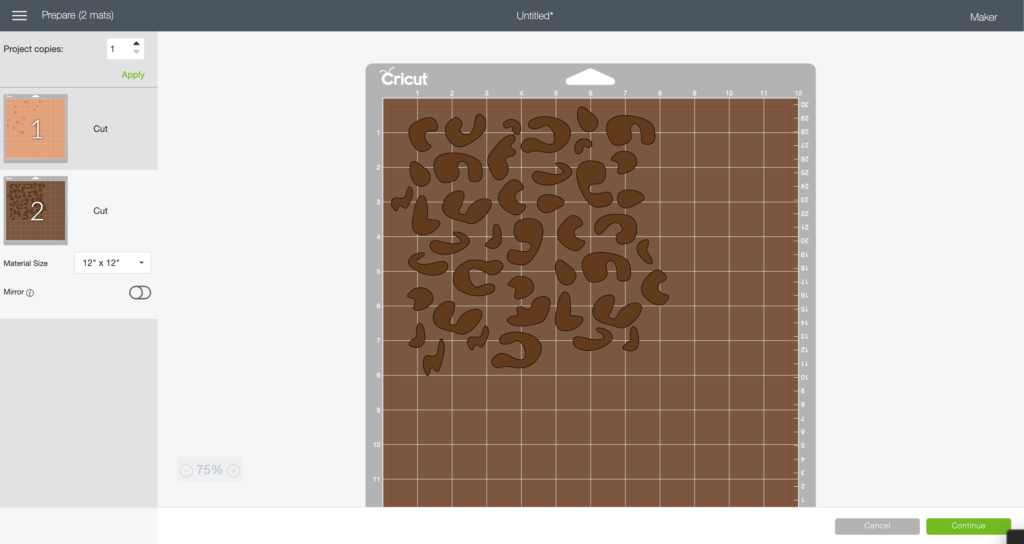 Now when you click continue the spots will hold their place on the mat. If you don't attach the like colors together you'll get this: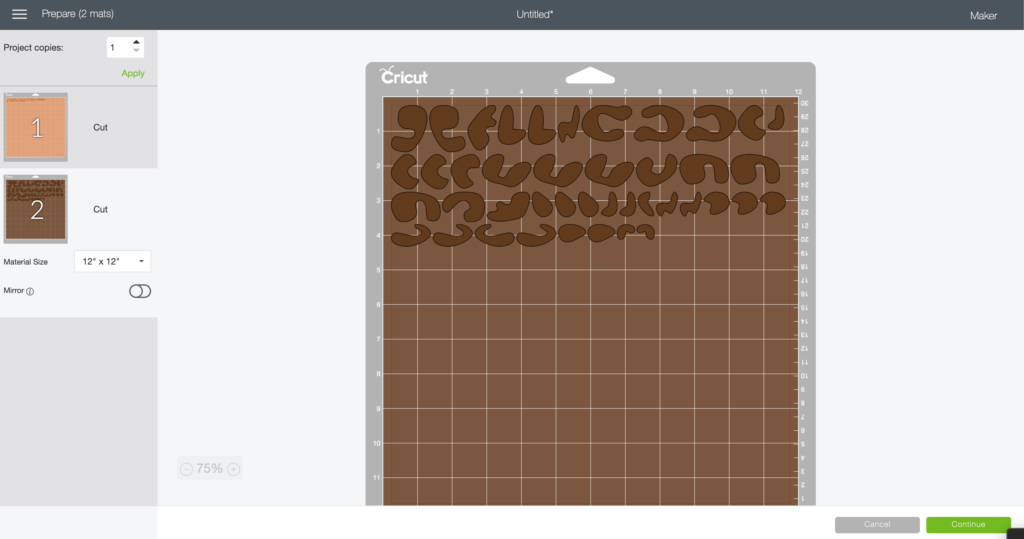 Which results in you having to put the pieces together like a puzzle. Doable, but not fun!
Step Two: Cut, Weed and Layer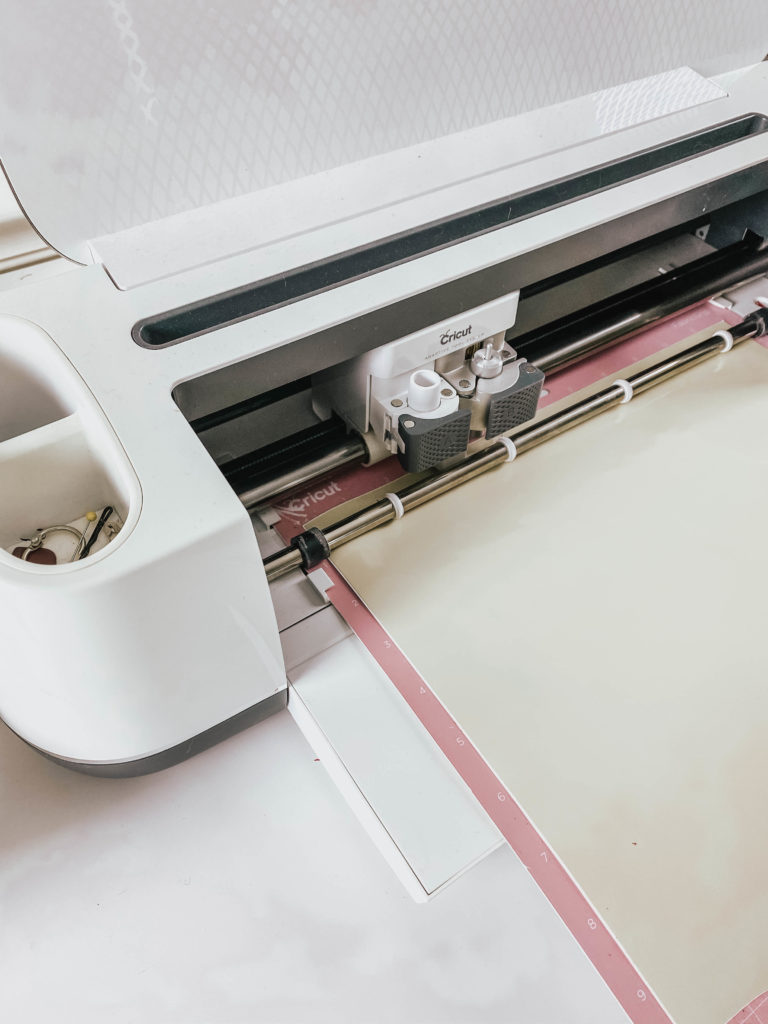 Load the first color onto the mat, into the machine and cut. Repeat for the second color.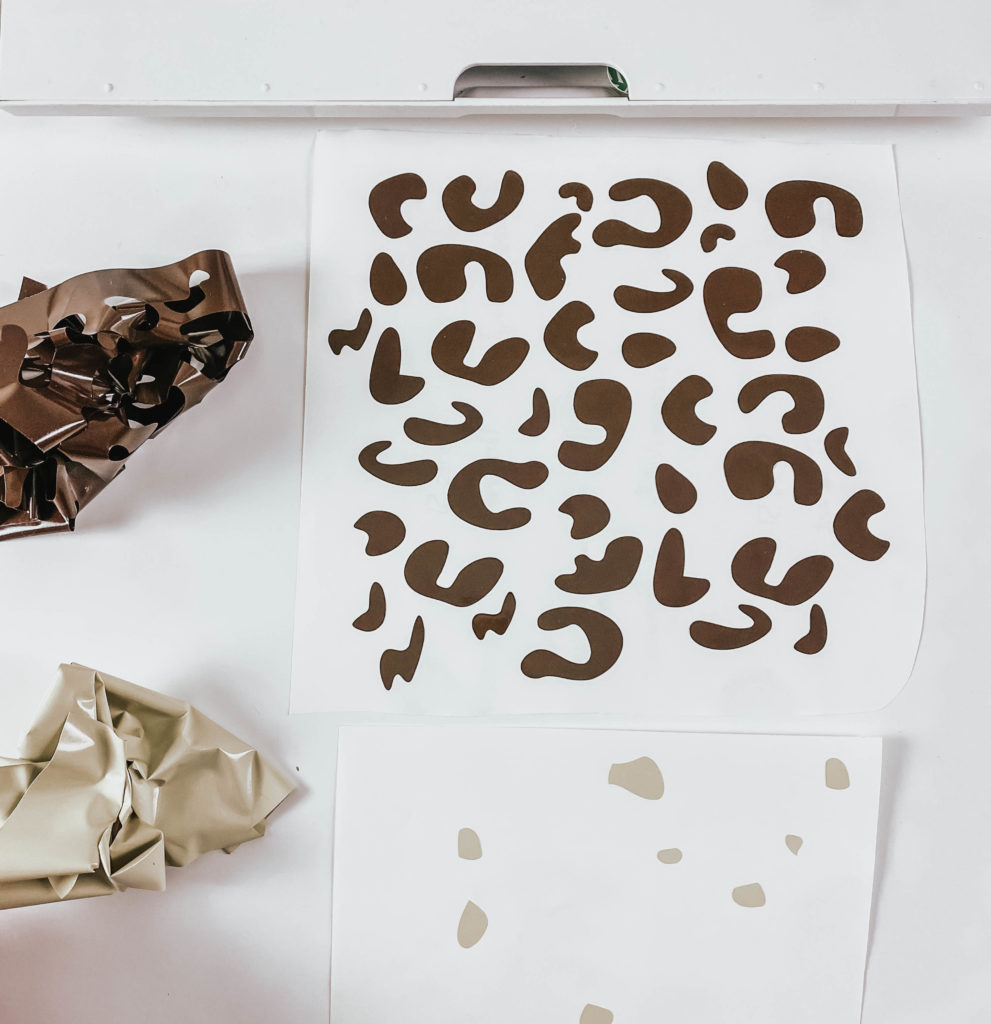 Weed both colors of vinyl.
Apply transfer tape to the dark brown spots using a scraper tool.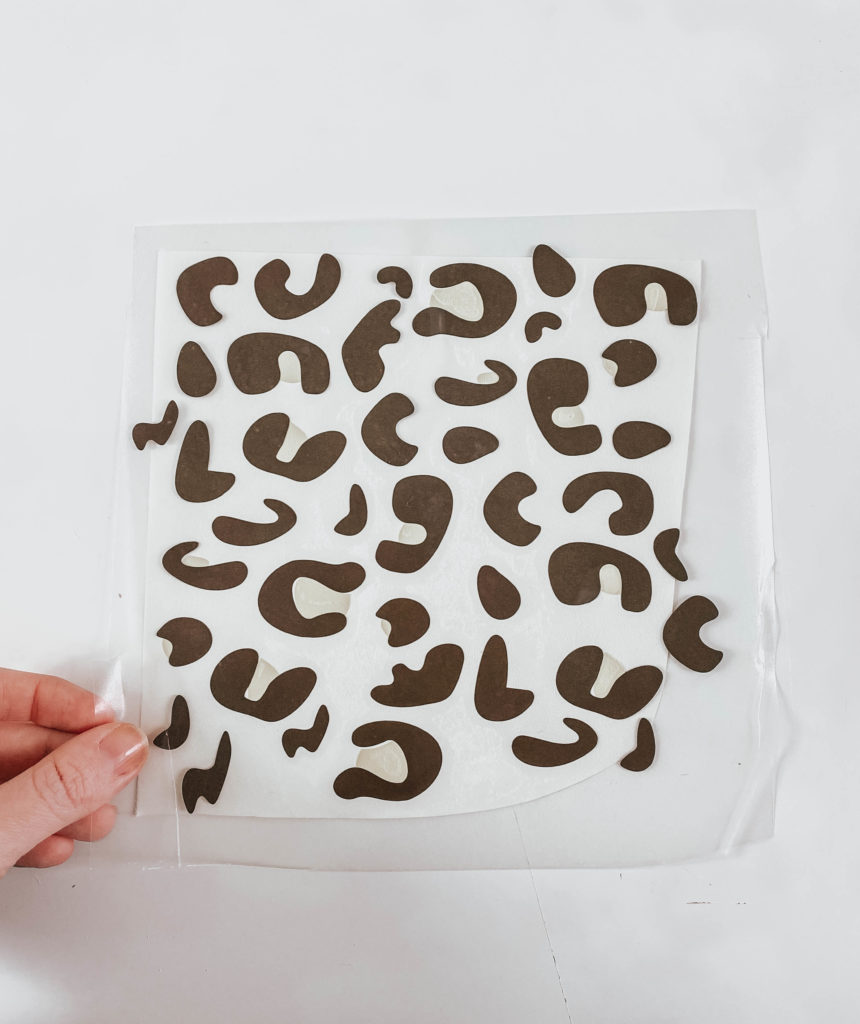 Then align the dark brown spots over the light brown and press down with your hands or the scraper tool to adhere them together.
Step Three: Apply Decals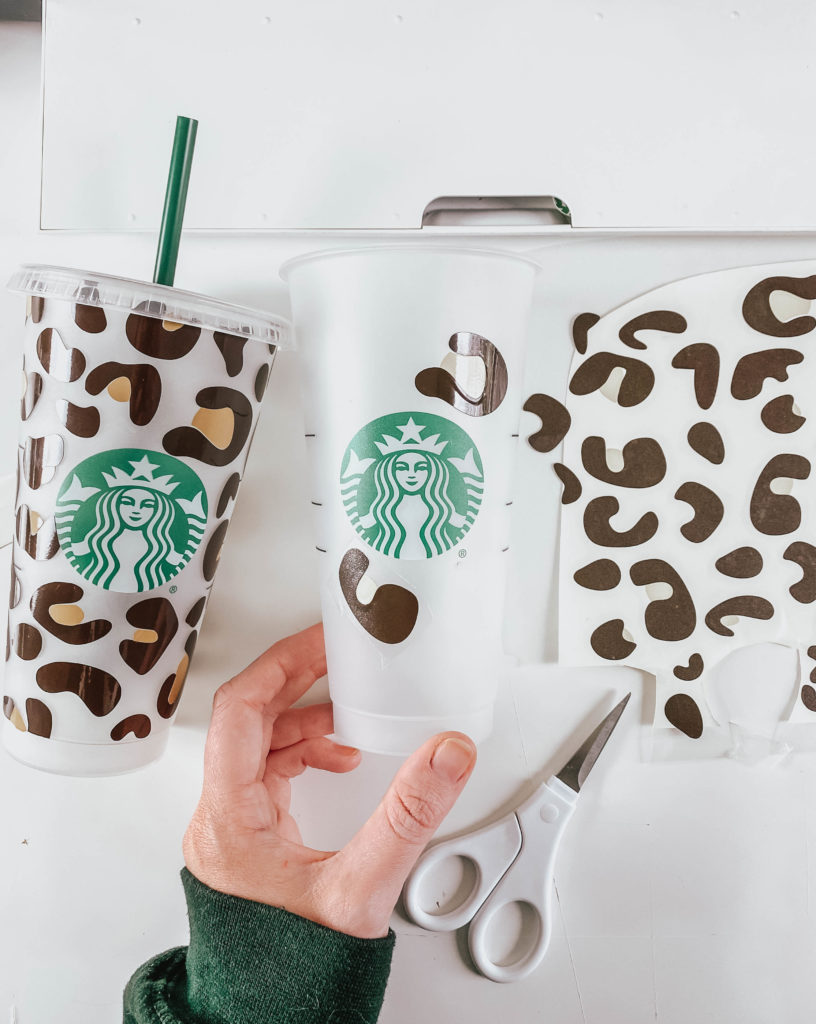 At this point I just use scissors to cut apart the spots and apply by hand. I attempted to apply them as a whole in one swift movement and, well.. it wasn't so swift. This way is MUCH easier.
Let the vinyl cure to the cup for at least 24 hours before filling it with hot or cold liquids!
If you have any questions leave me a comment below or send me an email. 🙂