DIY Easter Idea: How-To Create A Hipster Bunny T-shirt with Heat Transfer Vinyl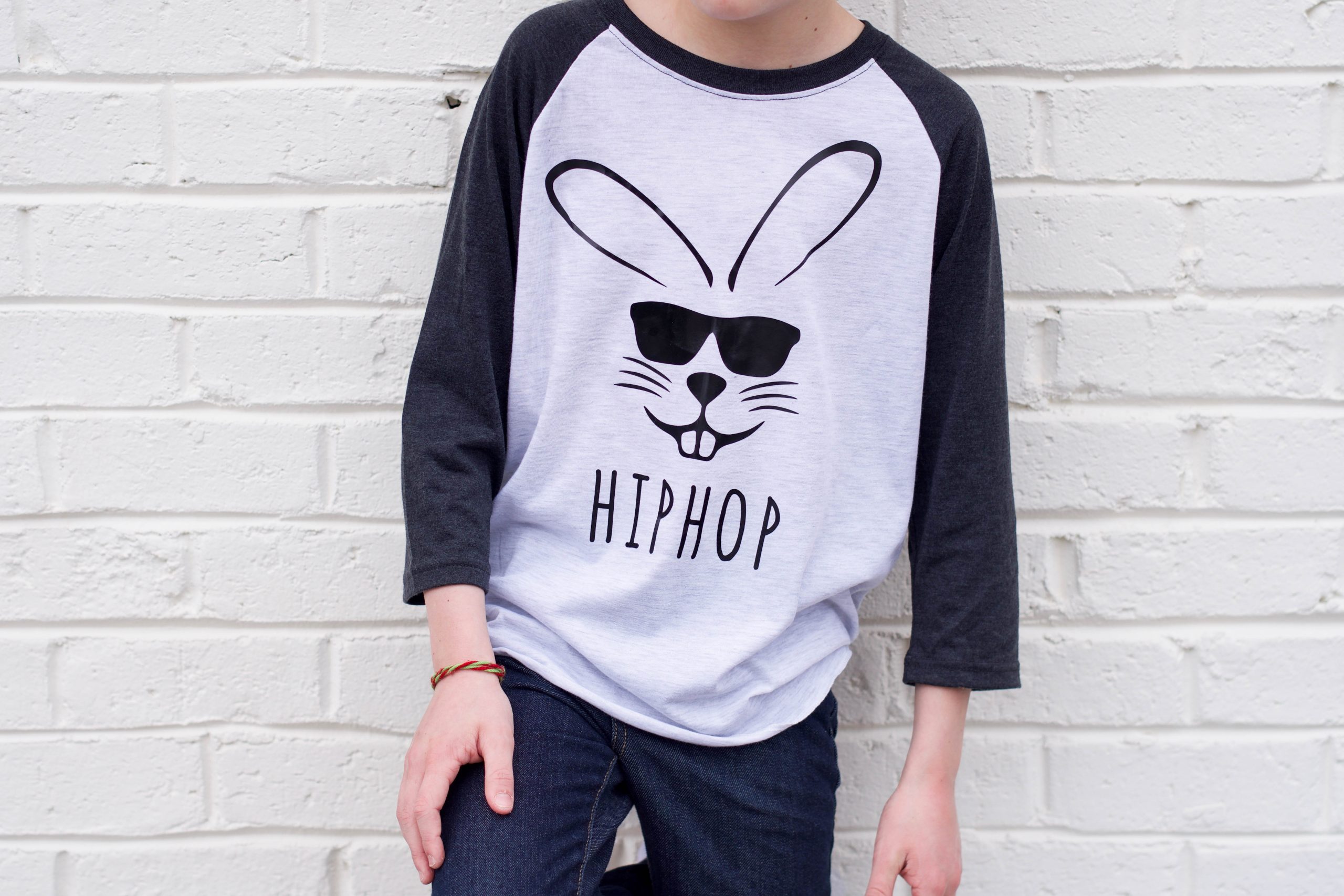 Hey crafters, Kayla here from the Kayla Makes blog and today I'm showing you how to create a trendy Easter themed kids tee using heat transfer vinyl and the Cricut Maker. This quick and easy DIY is sure to get your kiddo excited for the bunny's big arrival. Keep reading for the step-by-step tutorial.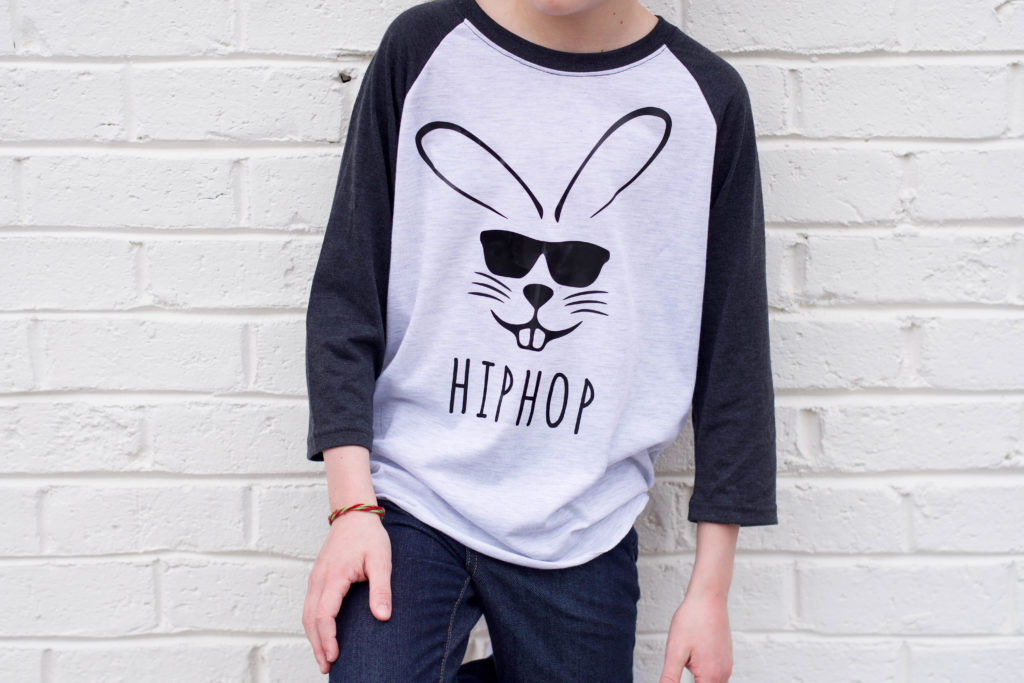 Difficulty Level: Eas
Estimated Time To Complete: 30 Minutes
Supplies Needed:
Teflon Sheet
Blank T-Shirt
Iron
Step One: Design Set-Up
Start by uploading and opening the hipster bunny SVG. Scale the design to fit on your kids t-shirt. I'm using a youth medium so I made my design 9 inches by 9 inches. Click the make it button then turn on the mirror function.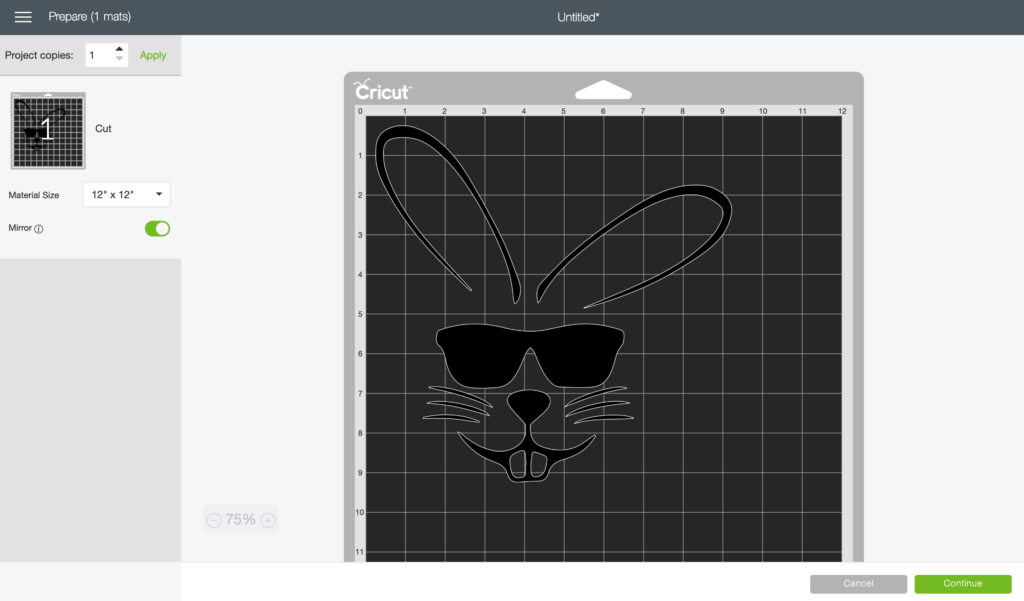 Set the material to iron-on.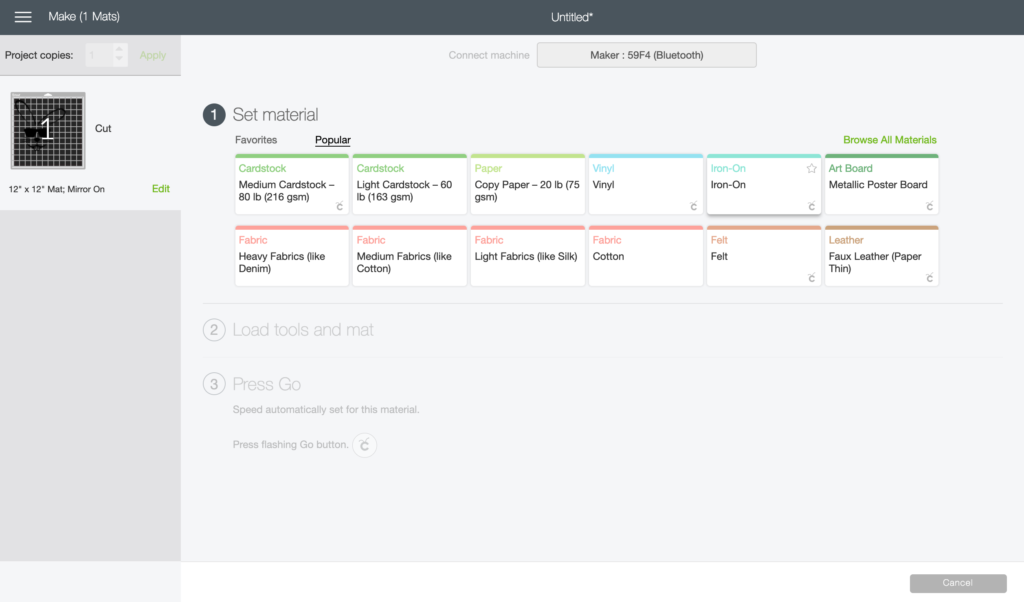 Step Two: Cutting
Place the heat transfer vinyl on the cutting mat with the shiny clear carrier sheet face down.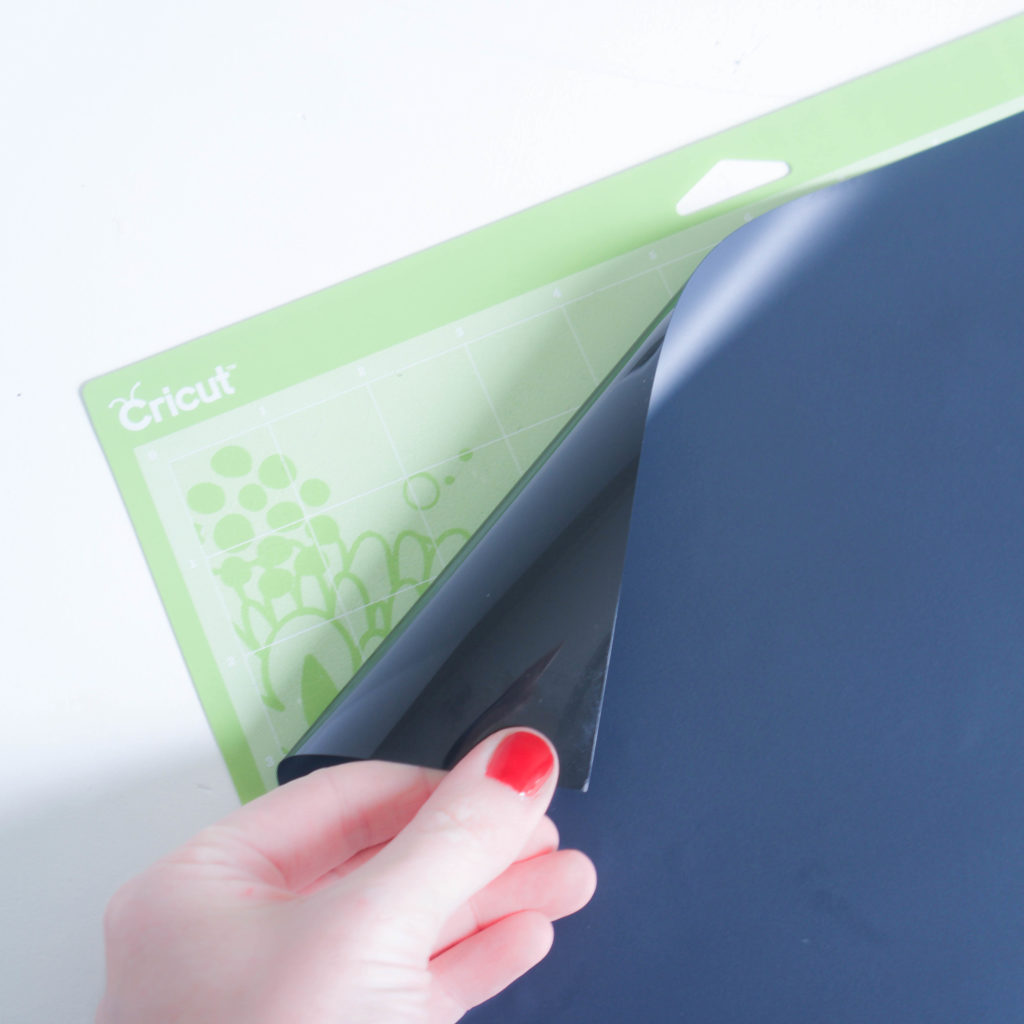 Load the mat into the Cricut machine and press the flashing start button to begin cutting.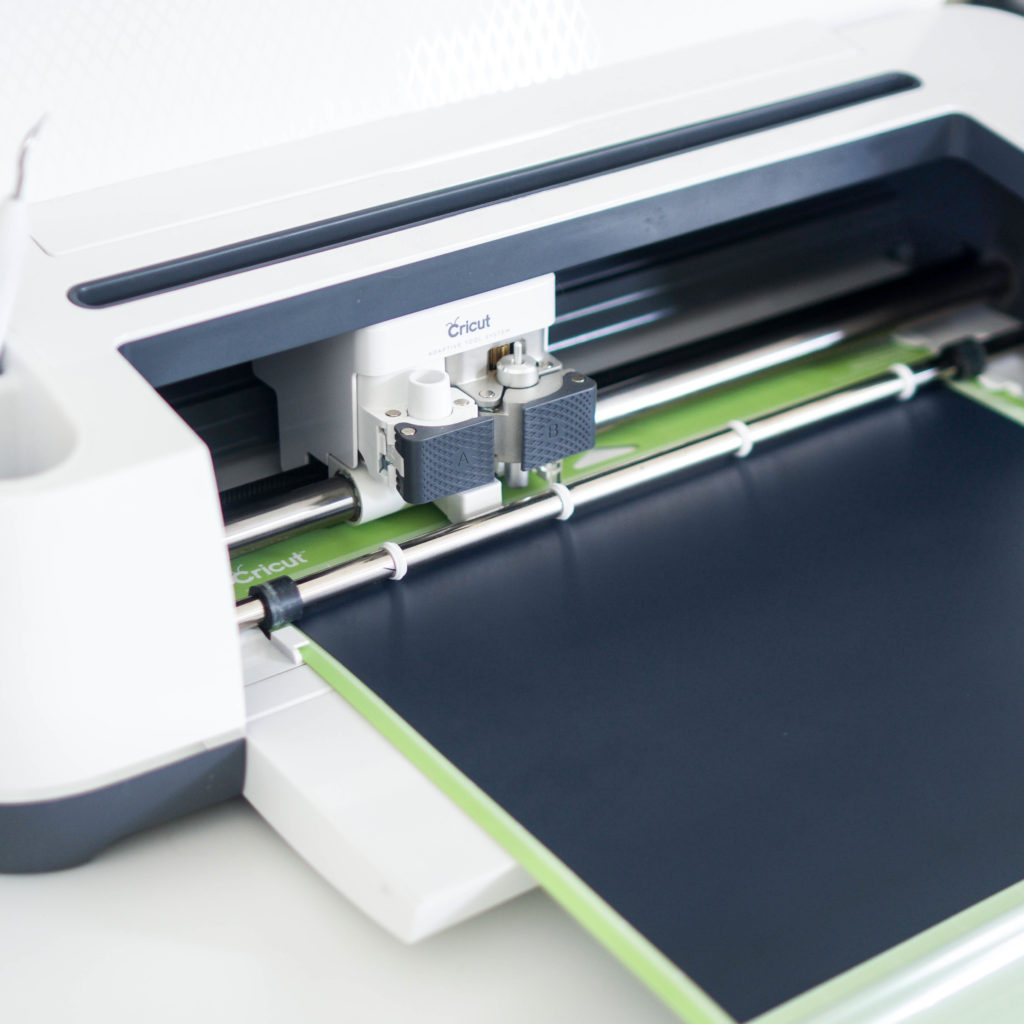 Step Three: Weeding
Once cutting is complete, use scissors or a paper trimmer to free the design from the remaining heat transfer material.
Remove the excess material from around the design.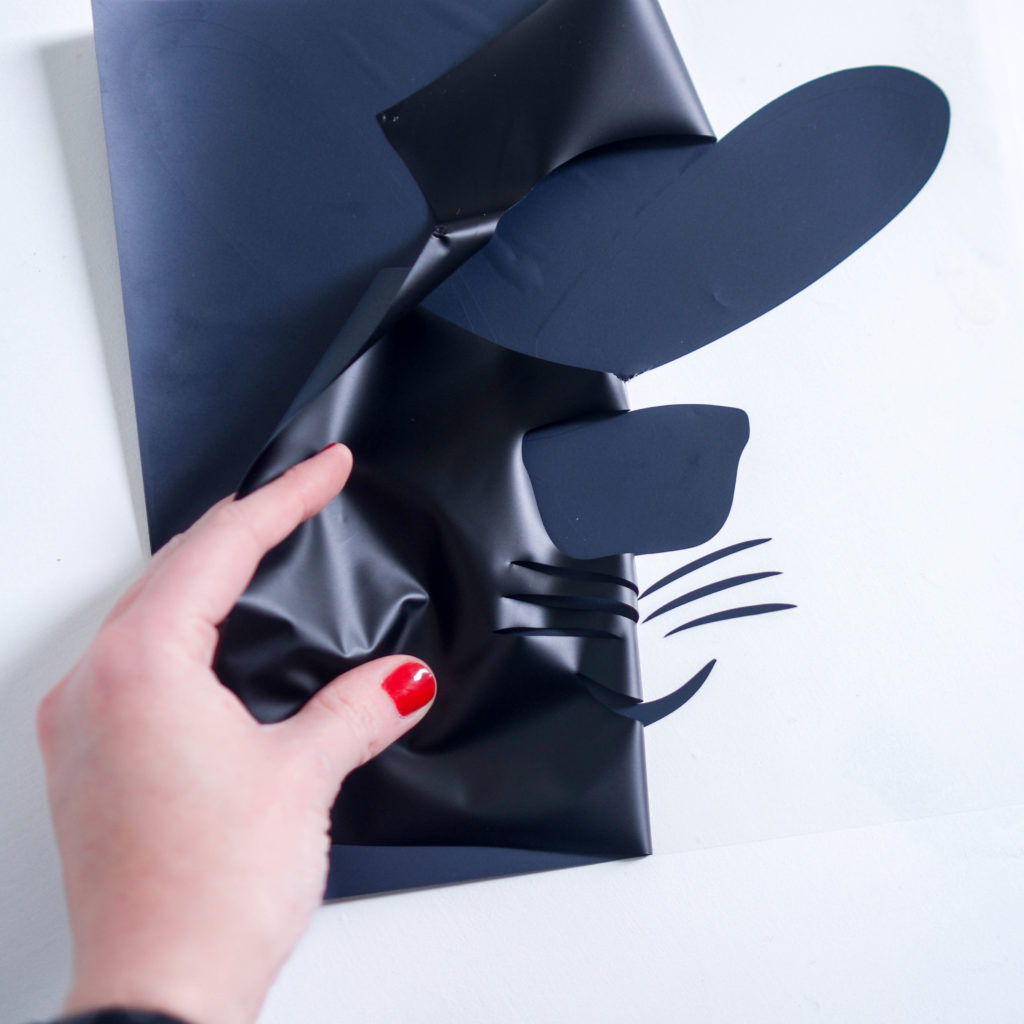 If necessary, use a weeding tool to remove any small pieces.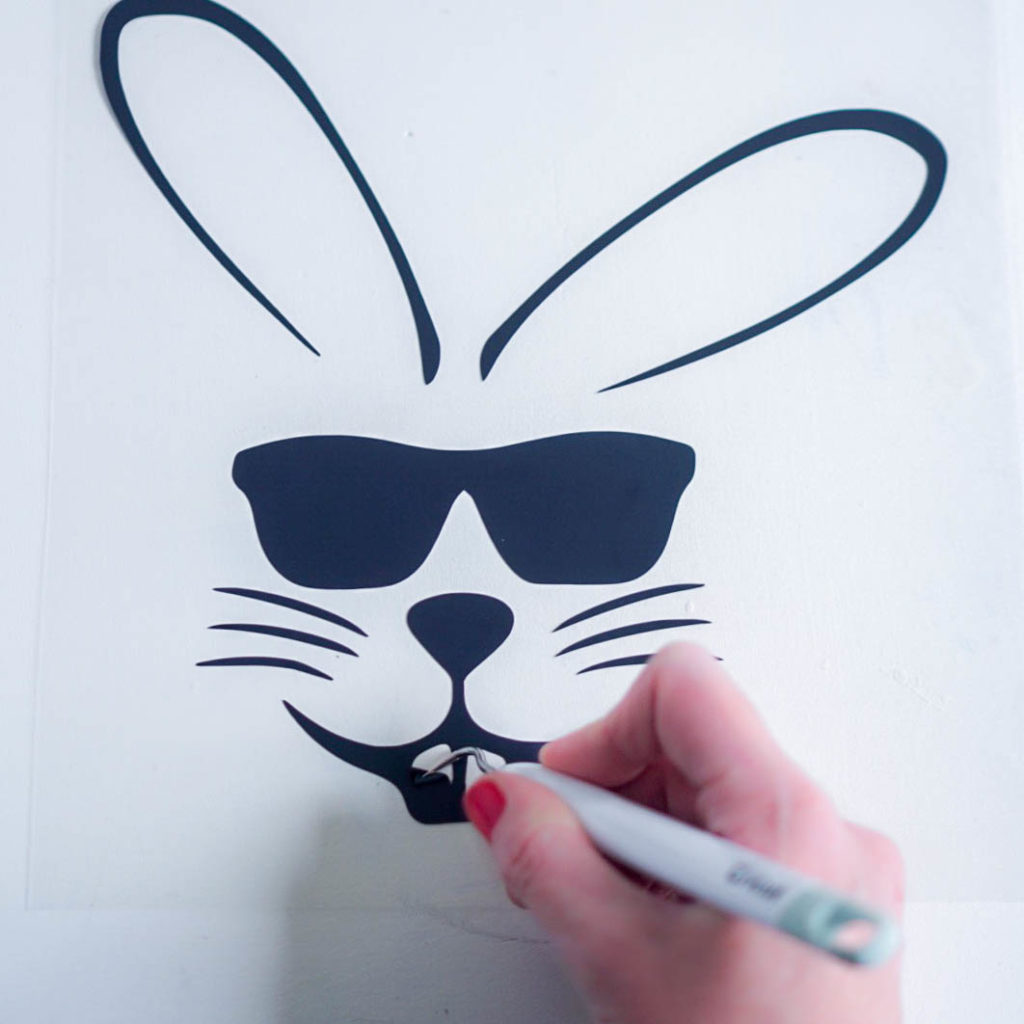 Step Four: Iron On
Preheat the t-shirt for 15-20 seconds with a hot iron.
Center the heat transfer decal on the shirt. *I find the center of t-shirts by folding them in half and ironing along the fold to create a center line. I also fold the decal in half and create a crease in the carrier sheet then line the two up.
Cover the design with a teflon sheet and press with a hot iron for 30-45 seconds. Heat transfer times vary so always check a small corner before moving on to the next step.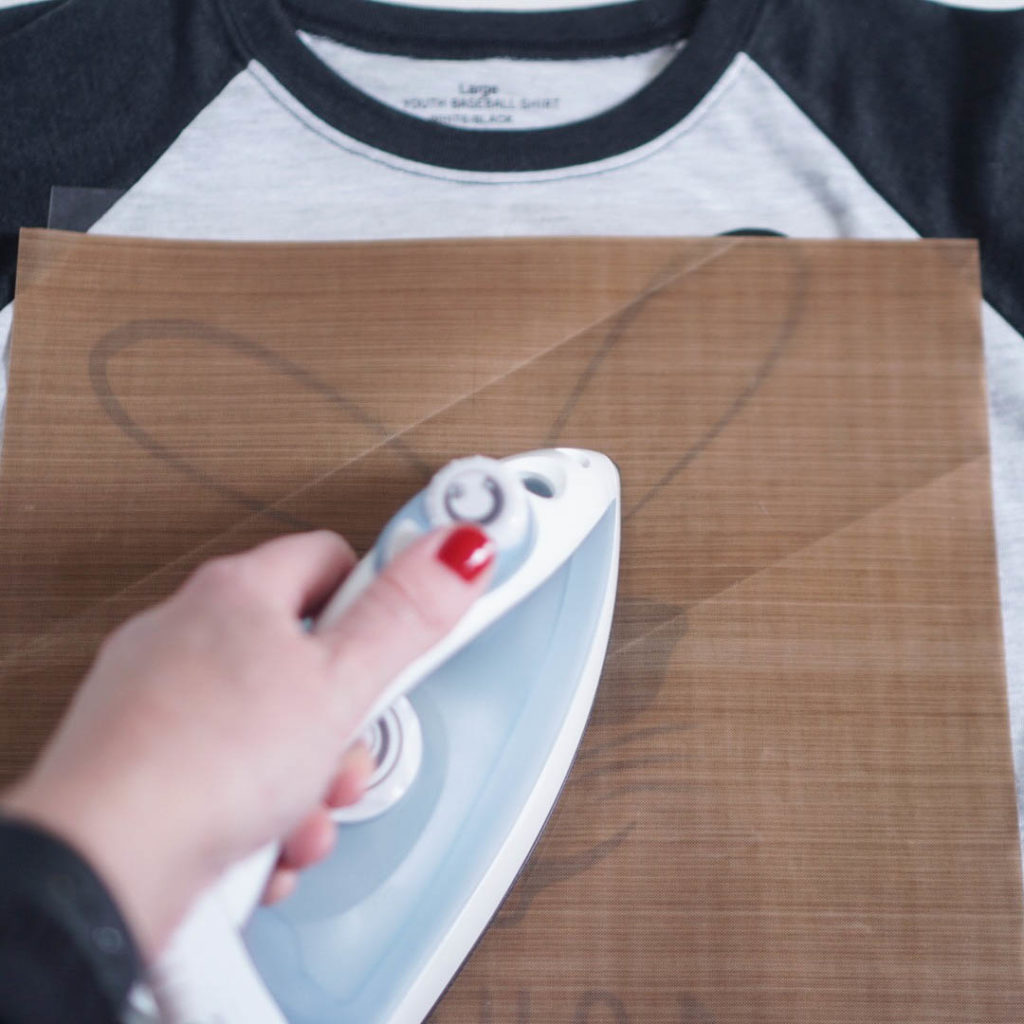 Wait at least one minute for the design to cool before removing the clear carrier sheet.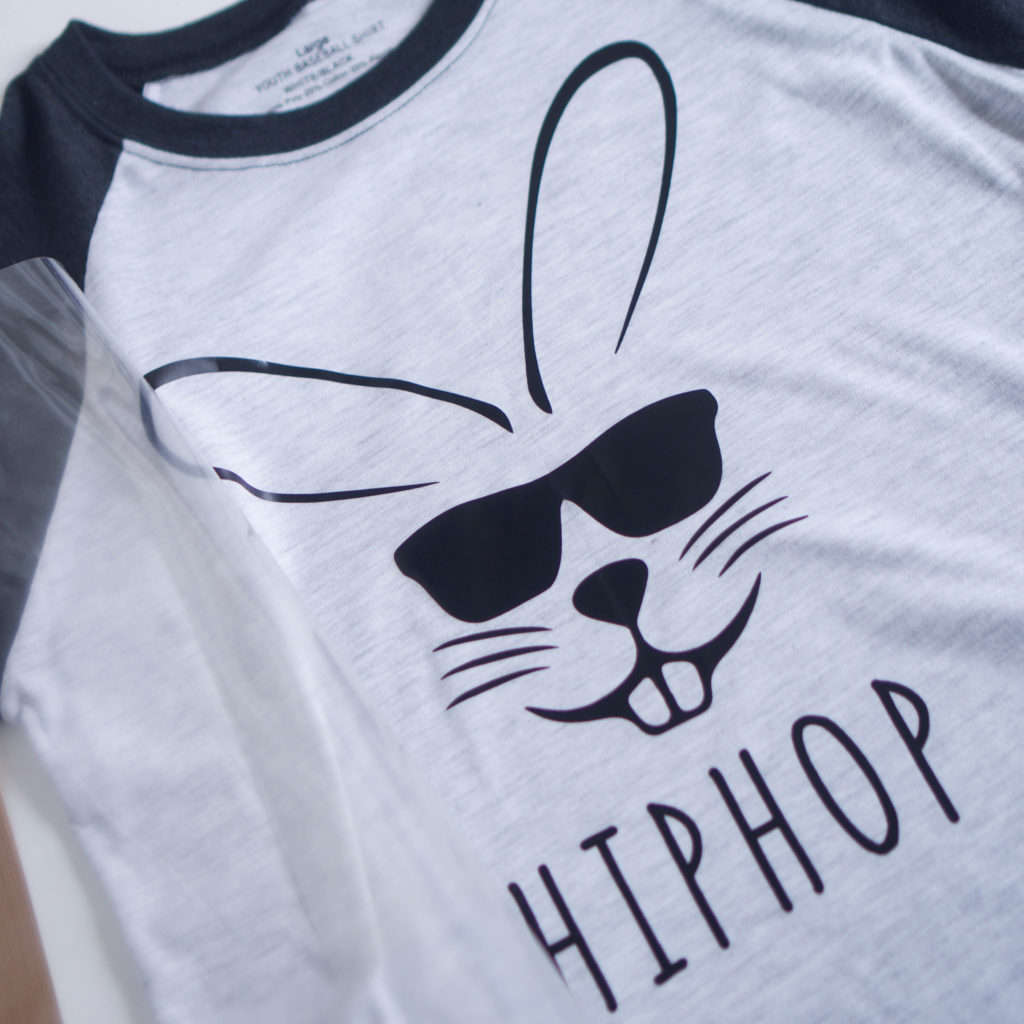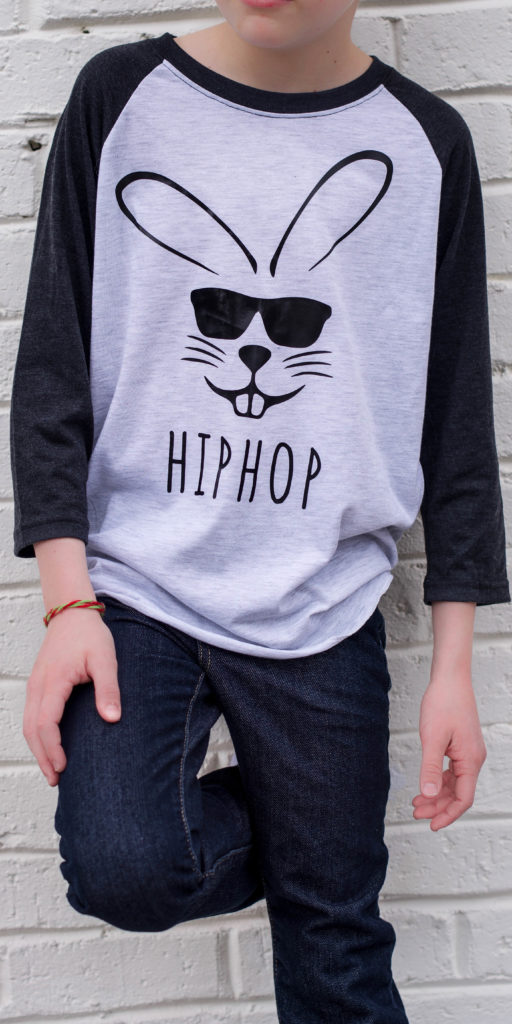 That's it! Now your kiddo can show off their new hipster bunny t-shirt. For more quick and easy Easter DIY's check out How-To Add Adhesive Vinyl On Hard Boiled Eggs.