Decal Size Tips for T-Shirts, Totes and Onesies
If you're new to the world of heat transfer vinyl it can seem daunting at first. One of the most frequently asked questions is, "what size should I make the design for my t-shirt?". Today, we'll walk you through decal sizing tips for t-shirts, baby onesies and tote bags.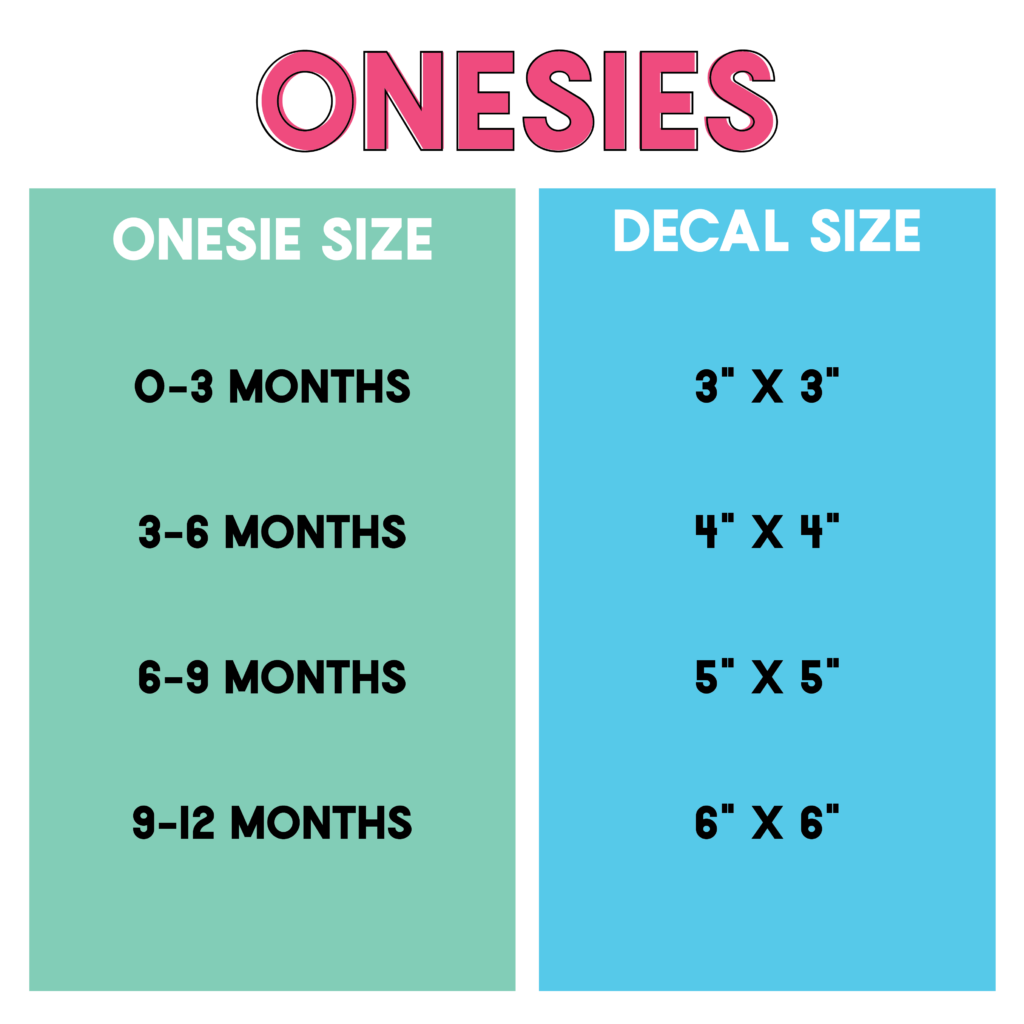 These sizes are a great starting point for most projects. Of course, all brands are different and what works for one particular onesie might not work well for another. It's always best to measure the onesie to pinpoint the exact amount of space you have to work with.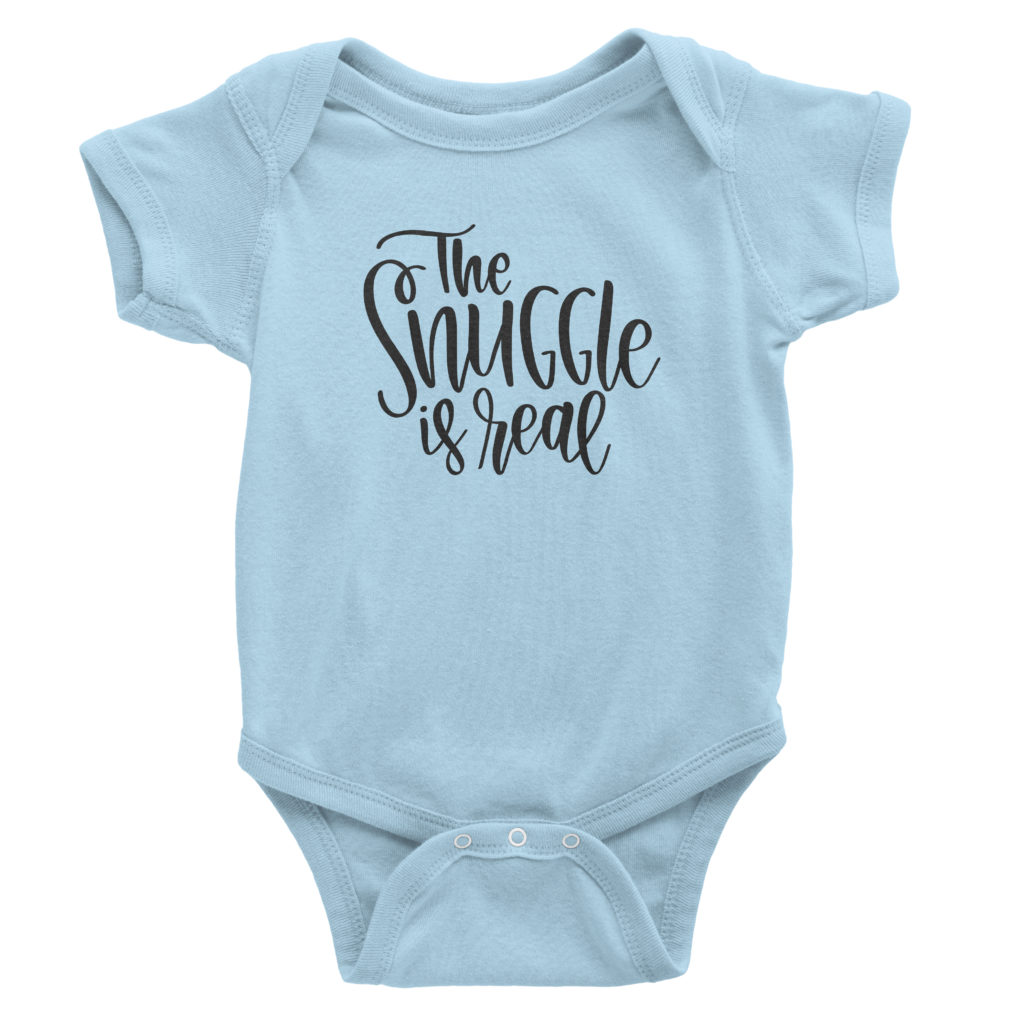 This is a 3-6 month size onesie and as you can see I could've easily fit a 5 inch decal across the width of the garment. Measure first, cut second.
Youth t-shirts:
Here are the suggested sizes for toddler and youth t-shirts:
Again, it totally depends on the brand of t-shirt you're using as well as the placement of the decal on the shirt. In the example below, the skate is centered on the shirt and is the suggested youth M size of 8″ x 8″, however, if you wanted the skate to take up most of the shirt you could increase the size to a 10″ x 10″ decal and achieve a completely different look.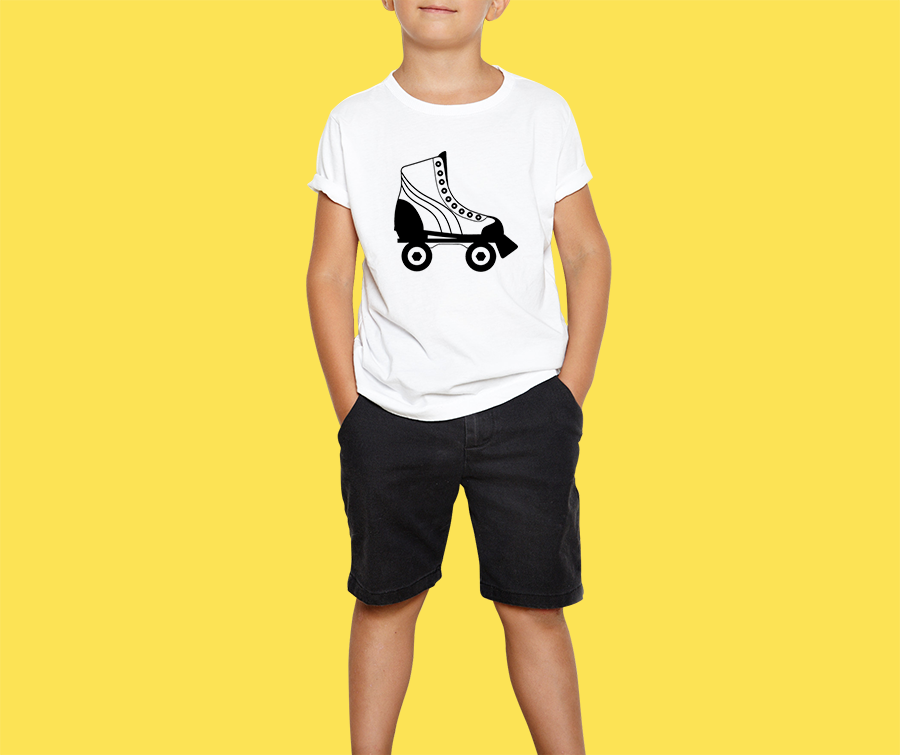 Adult t-shirts:
Here are the suggested sizes for adult t-shirts: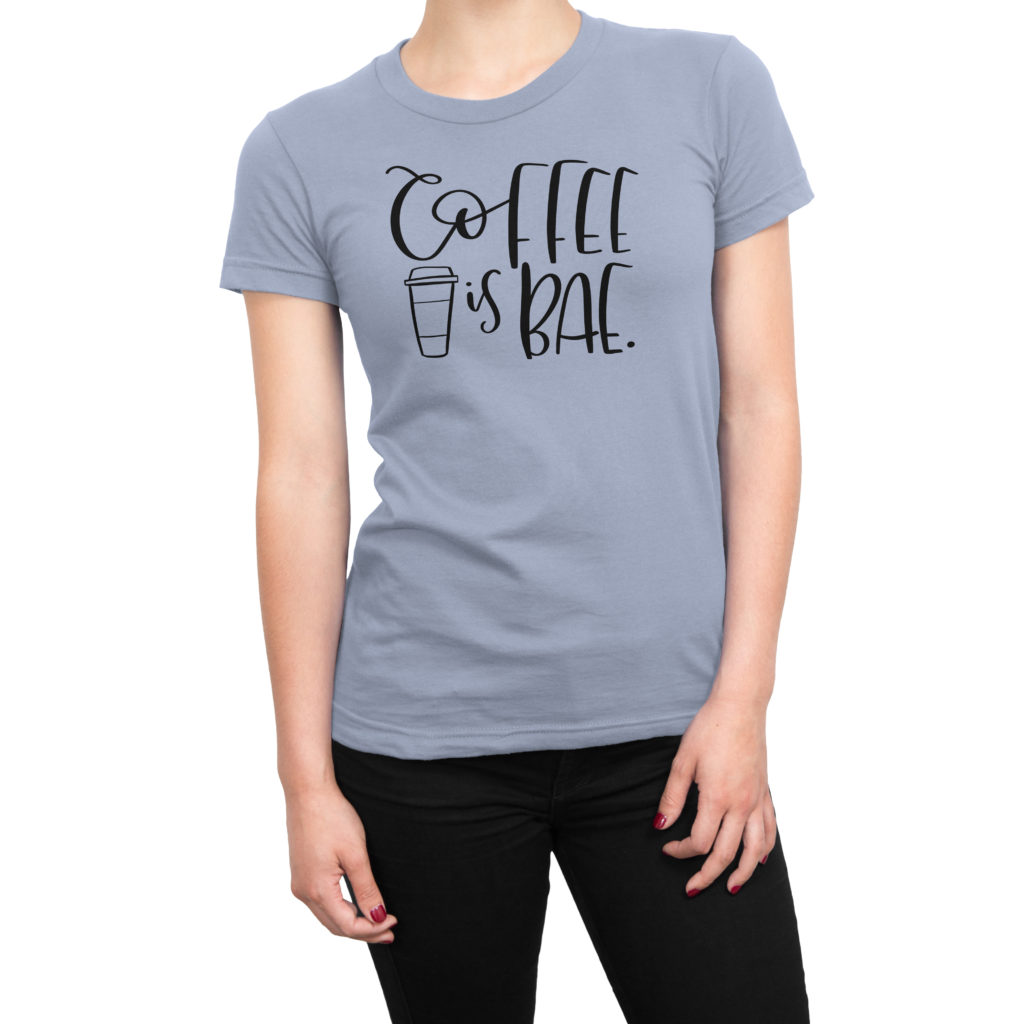 Women's fitted t-shirts run smaller than regular t-shirts so the decal runs a bit smaller. For anything XL or above you'll want to measure the shirt and size the design accordingly.
Pocket decals should be around 4″ x 4″ and sleeve designs are typically 2″ x 11″.
Tote Bags:
Tote bags differ in sizes so you'll want to measure the height and width before making any decisions but for a standard tote bag the design should be around 11 inches wide. This leaves a nice border on all sides which creates a finished/cohesive look.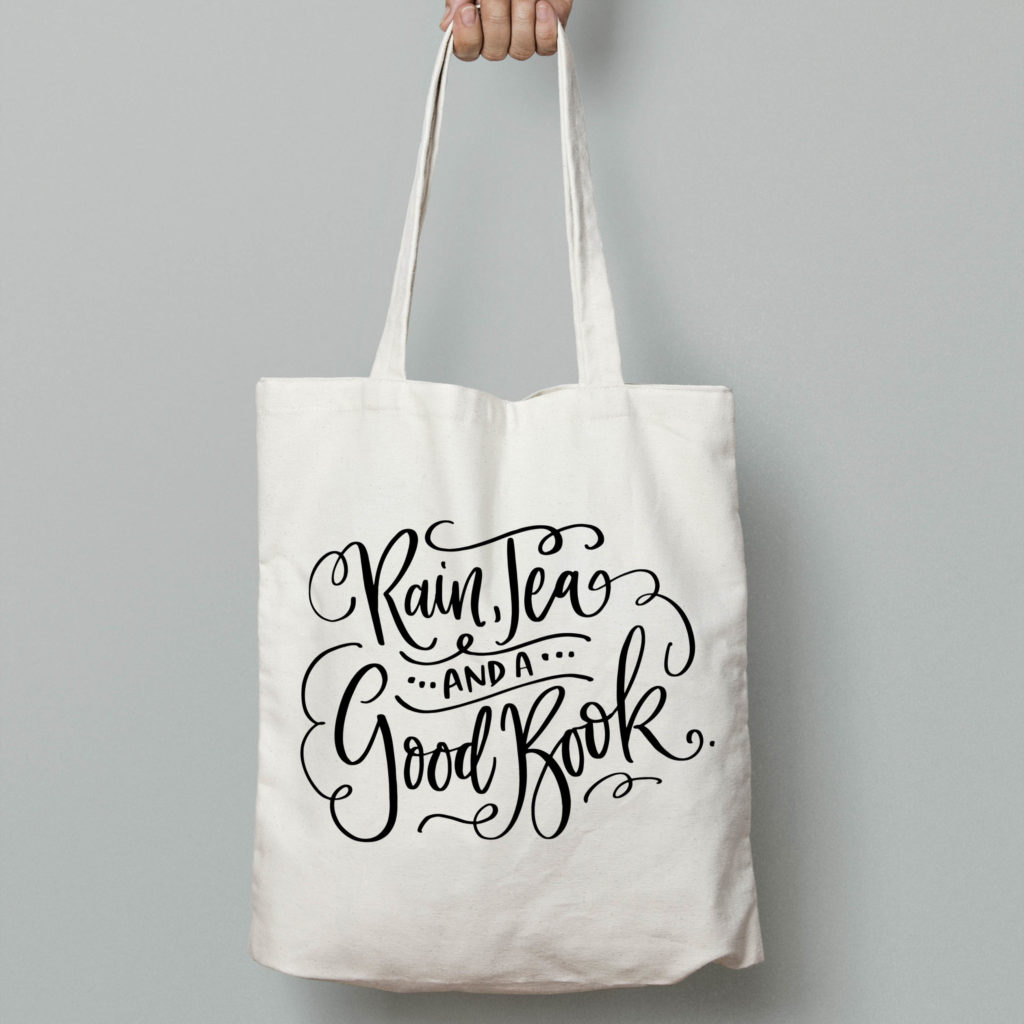 To summarize, it's always best to measure whatever item you're using before you make any design decisions. Over time you'll be able to look at an item and know what size you need to cut. Practice makes progress!
For more ideas and tutorials, visit the Craftables YouTube channel and for a more in depth post on heat transfer vinyl, check out the Complete Iron-On Vinyl Guide on the Craftables blog.