Create A Fun Neighbor Gift With Adhesive Vinyl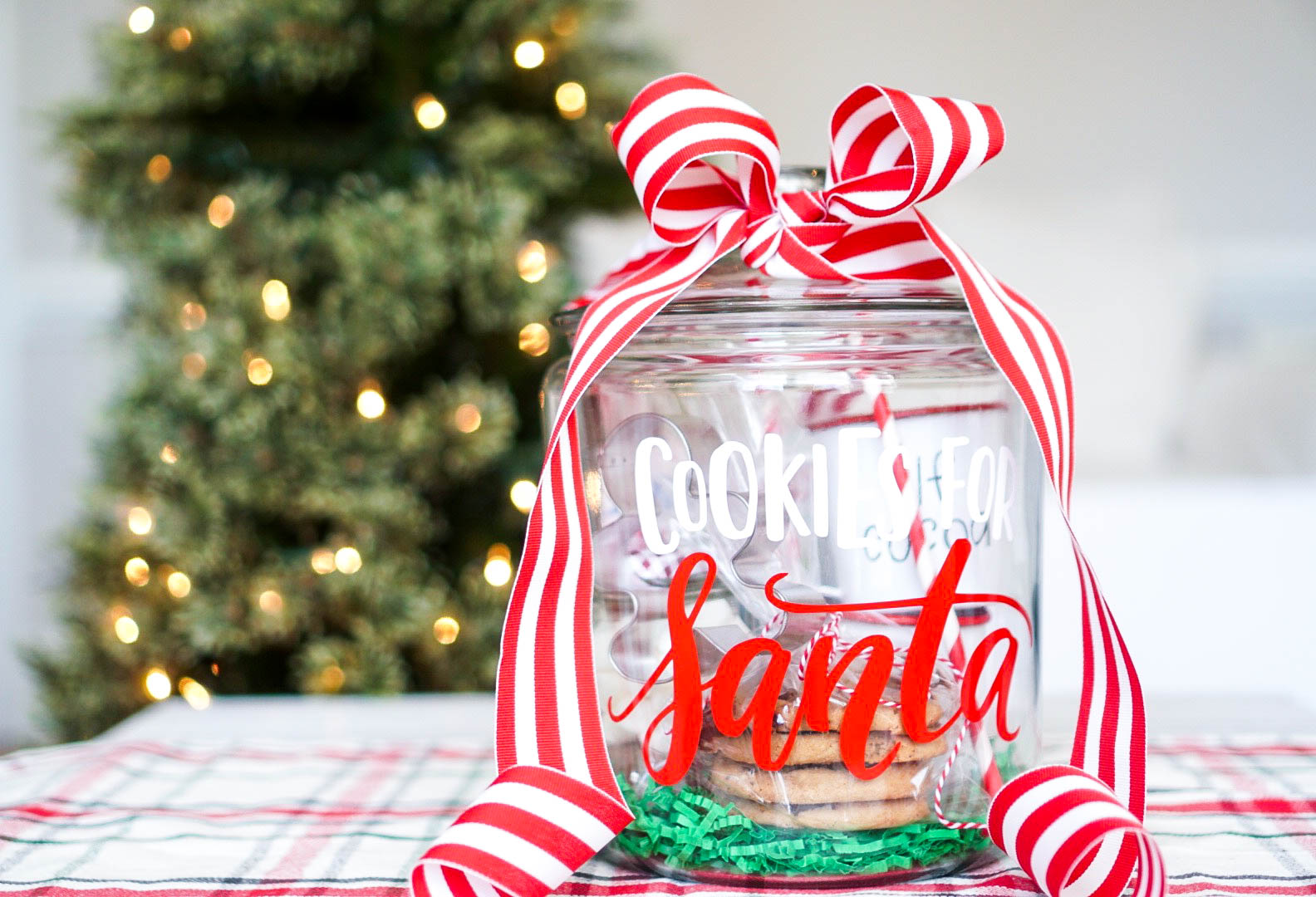 Giving gifts is always fun but when you take a themed gift, put it in a jar and deliver it to a neighbor, it makes it just that much better. Today, I'm showing you how easy it is to turn a plain glass jar into a sweet Christmas Eve gift set using adhesive vinyl. Let's spread some Christmas cheer, y'all!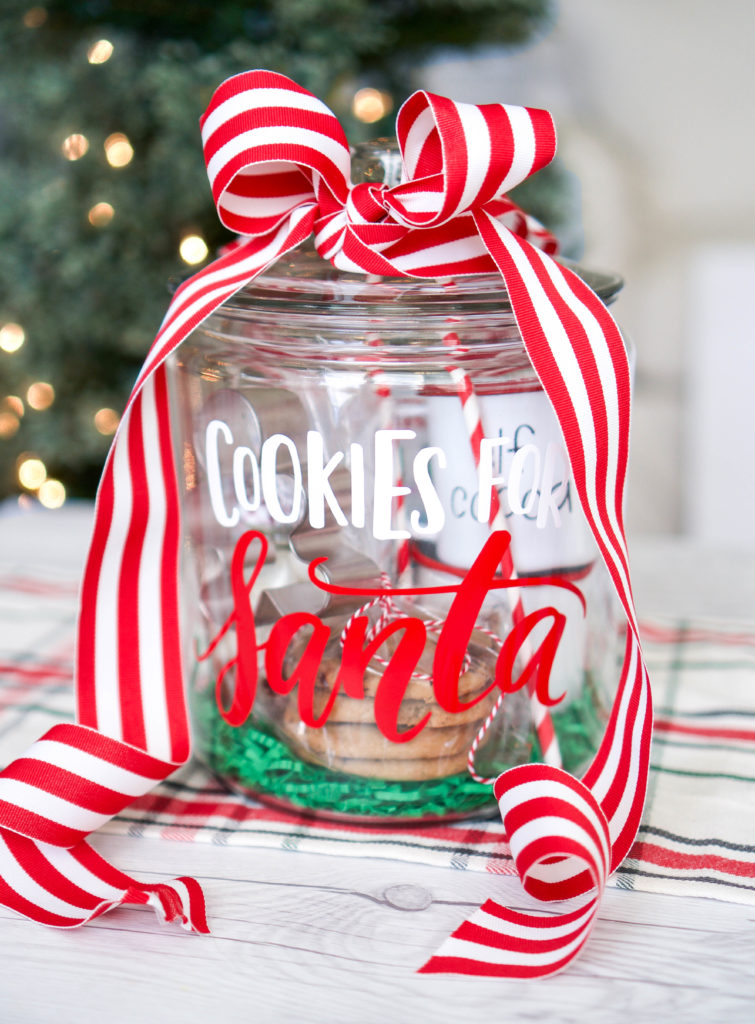 Estimated time: 15 minutes
Supplies Needed:
Step One: Design Set Up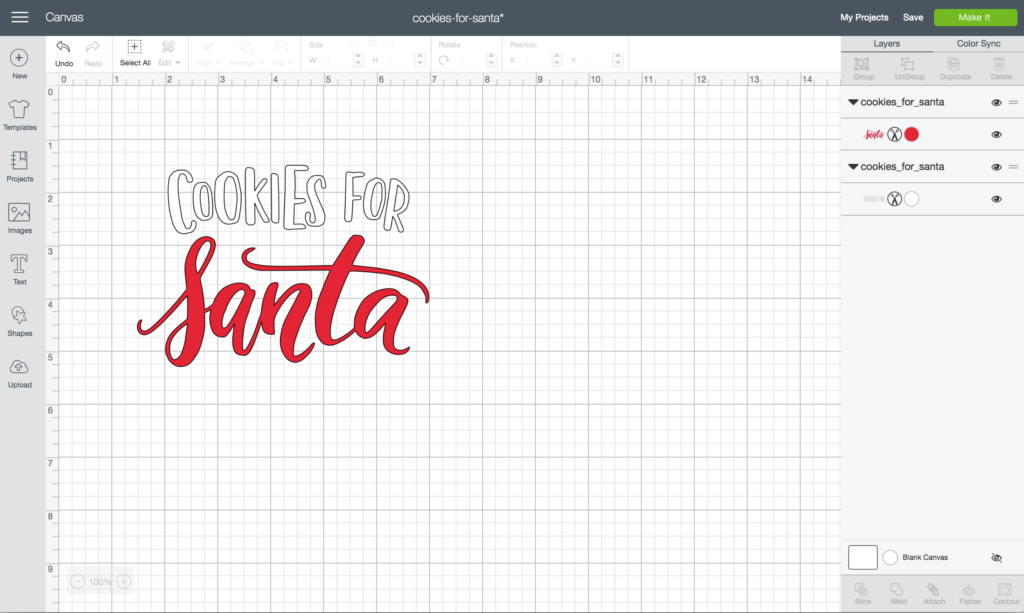 *I'm working in Cricut Design Space but you could also do this in Silhouette Studio. Upload your design and adjust the colors to match the colors of vinyl you plan to use.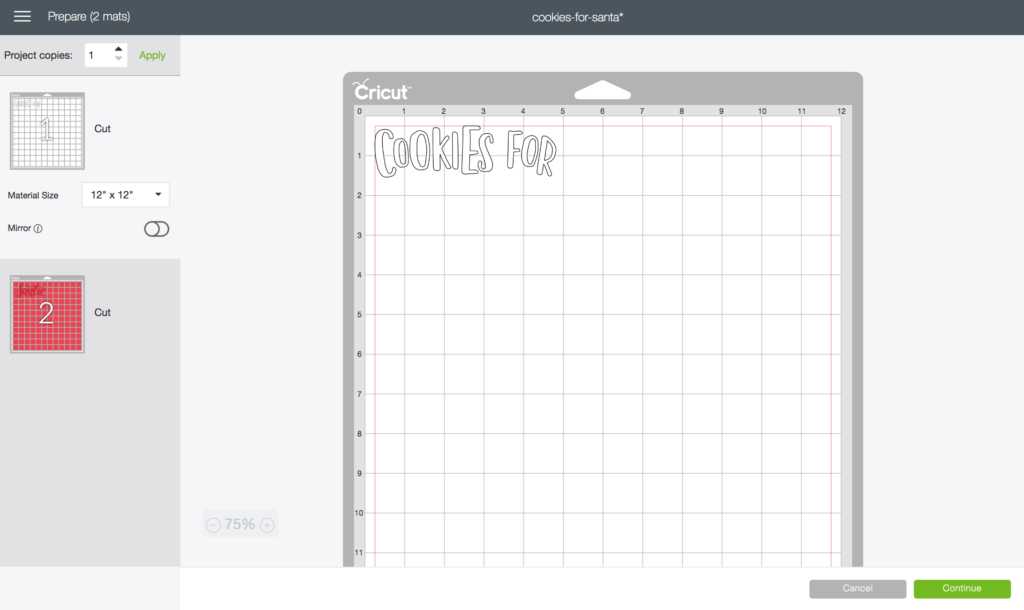 Click the "Make It" button and the software will guide you through the steps of loading and cutting each separate color of vinyl. Remember, adhesive vinyl is placed on the cutting mat with the colored side facing up and the white paper backing face down against the mat.
Step Two: Cut and Weed Designs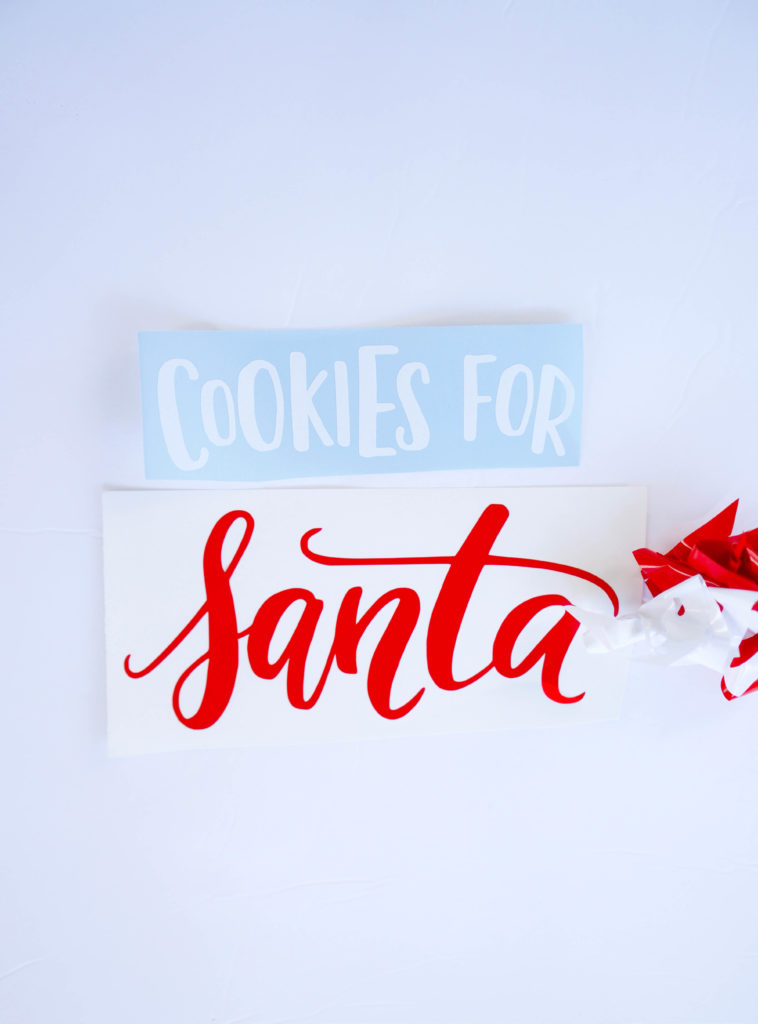 After the cutting is complete, remove the negative space from around the designs and use a weeding tool to weed away the smaller bits.
Step Three: Apply Transfer Tape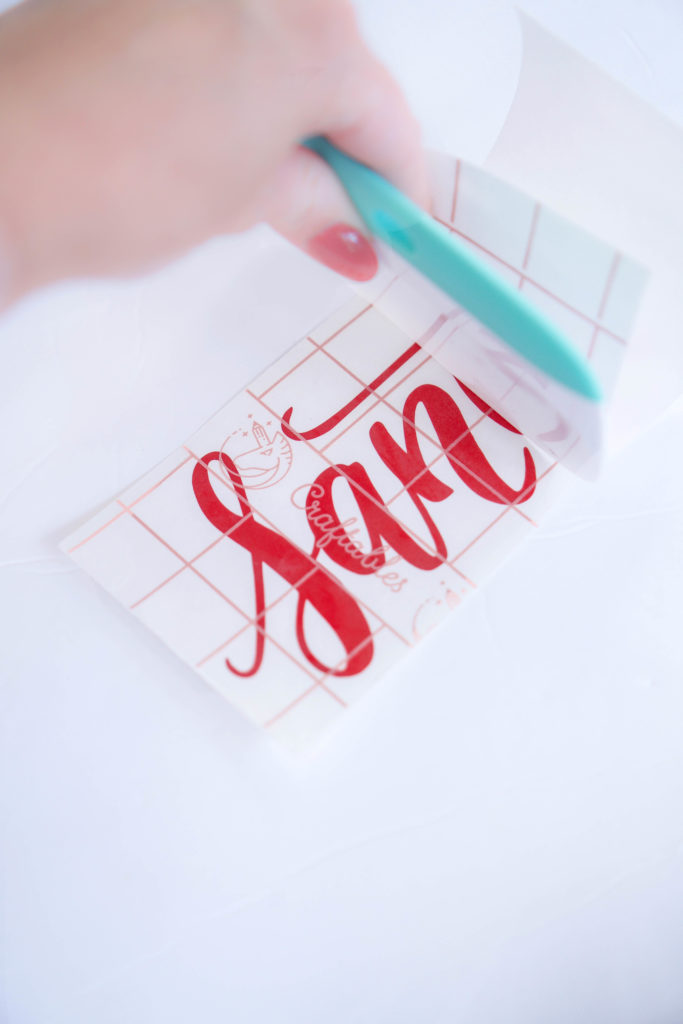 Cut a piece of transfer tape to fit over the design and use the scraper tool to apply firm pressure.
Step Four: Transfer Designs To Jar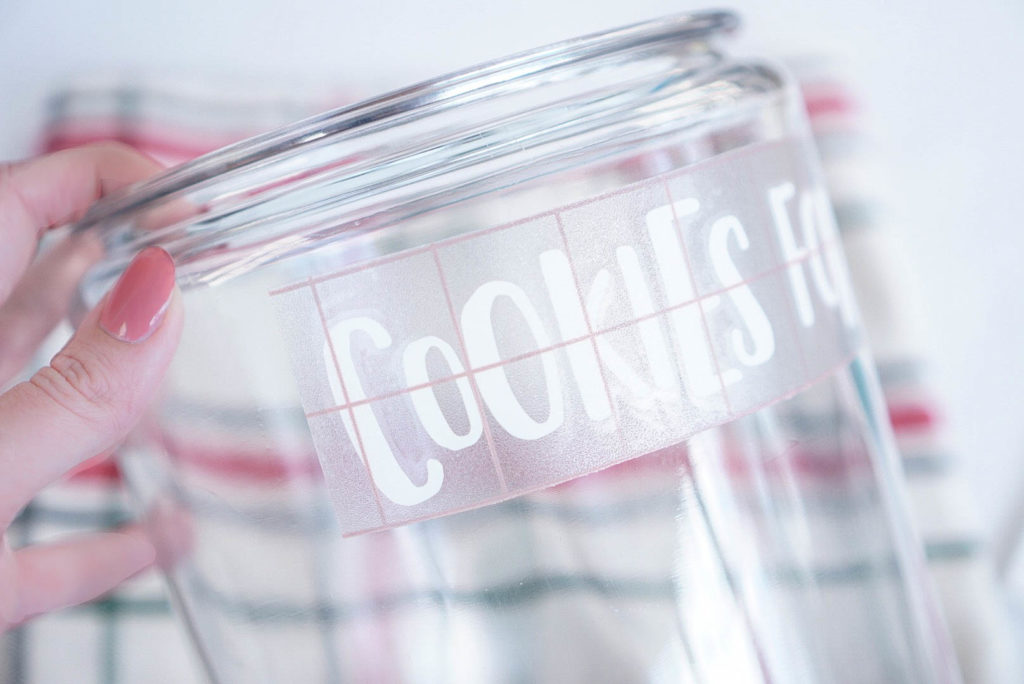 Line the design up on the jar and use the scraper tool again to burnish well over the design. When you're working on a curved surface it's easier to apply the design starting from the center and working your way outward.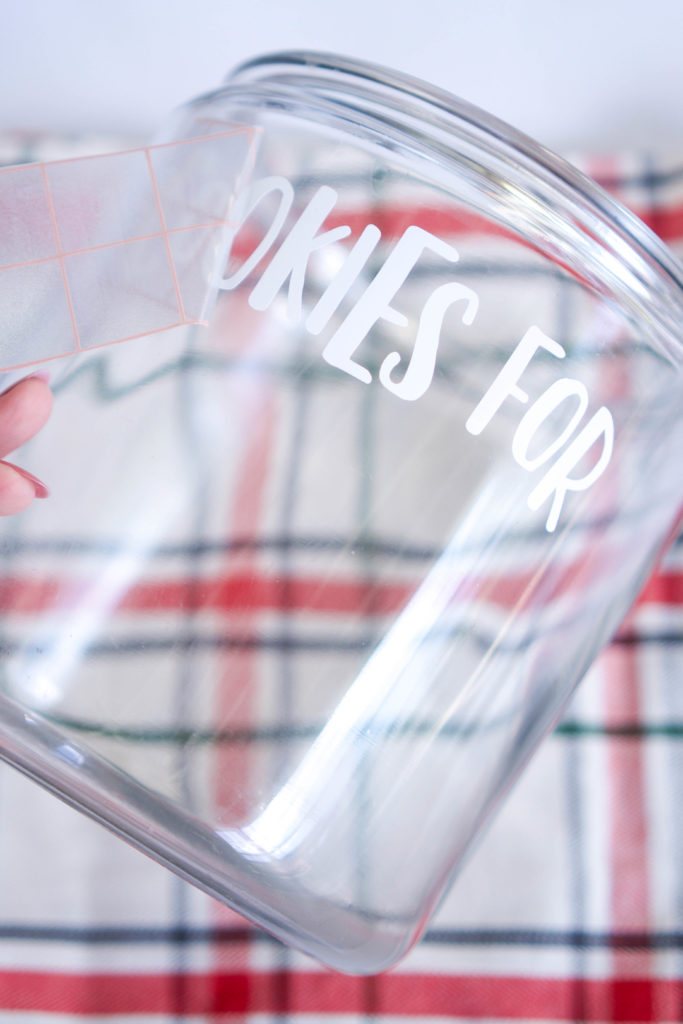 Remove the transfer tape, leaving behind just the vinyl decal.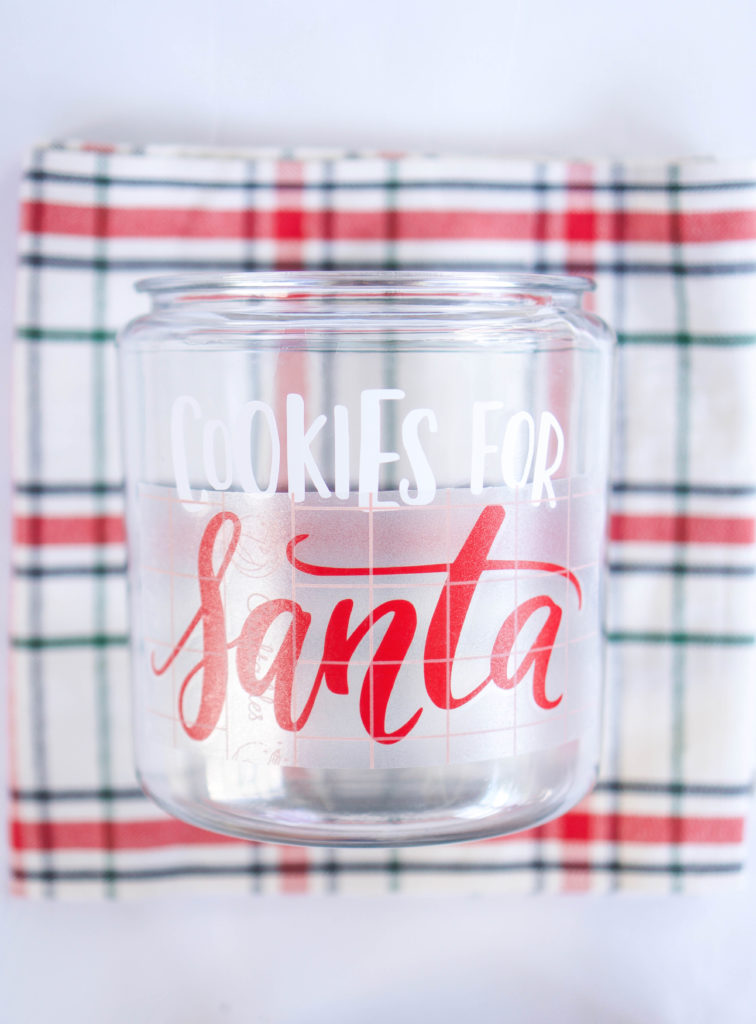 Repeat the steps above to apply the second part of the design.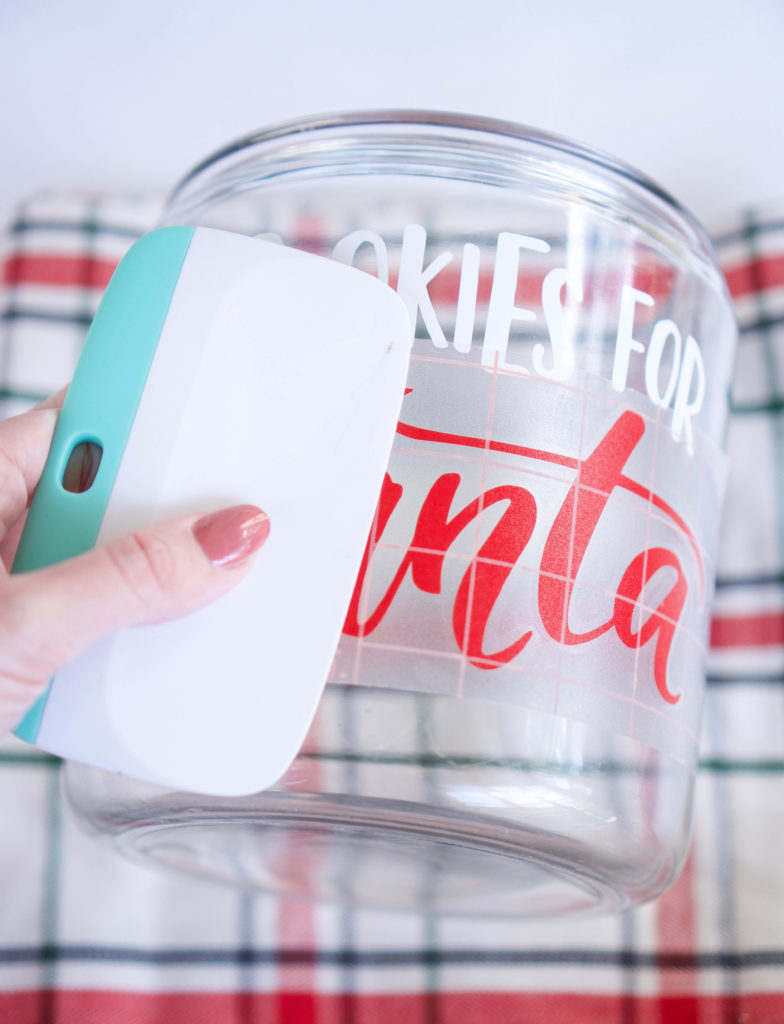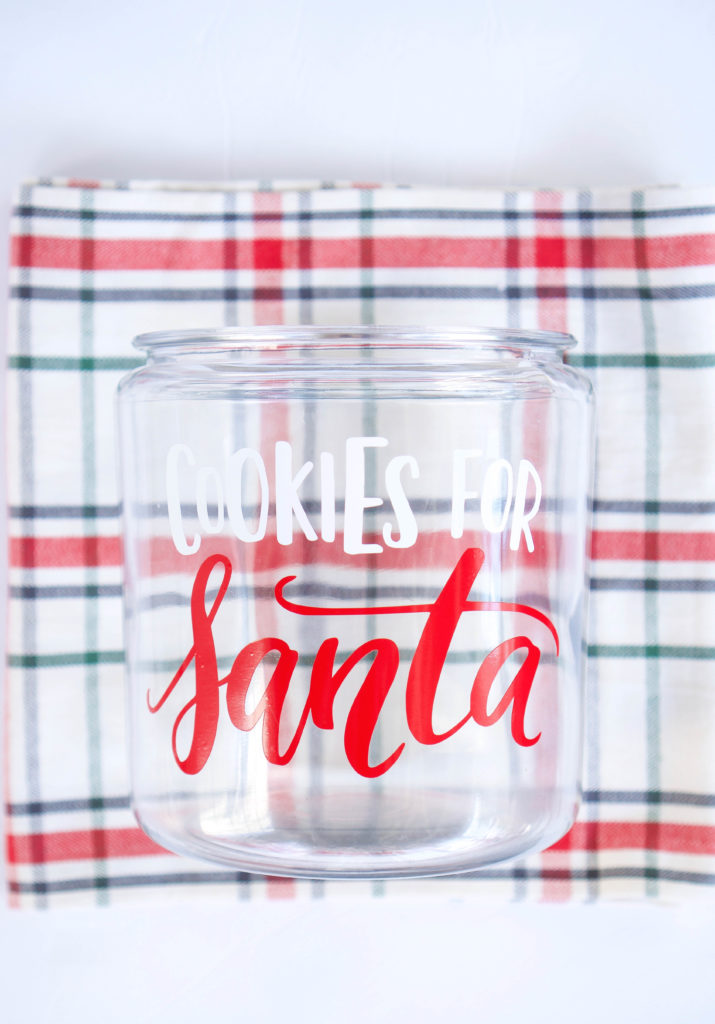 The jar looks SO cute and festive and it couldn't have been easier to do.
Optional: Create Customized Gifts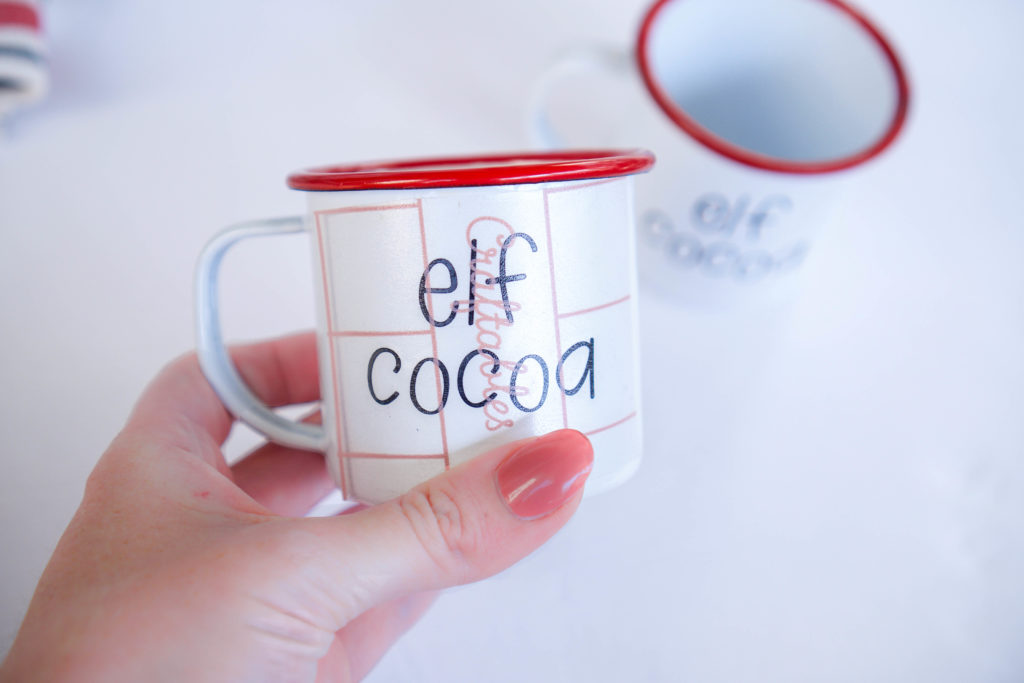 My neighbor has two small children so I thought it would be extra special to customize the cups to say something fun. 🙂
Fill With Gifts And Deliver!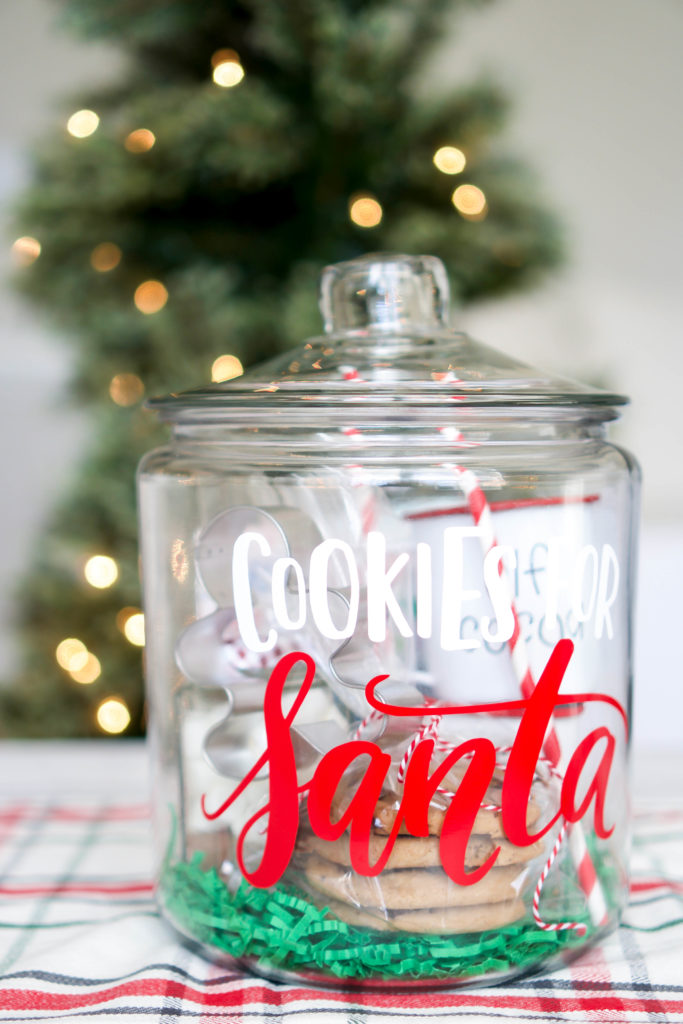 I loaded this sweet little jar up with some fresh chocolate chip cookies, candy striped straws, hot cocoa, mini marshmallows, Christmas themed napkins and those cute customized camper mugs.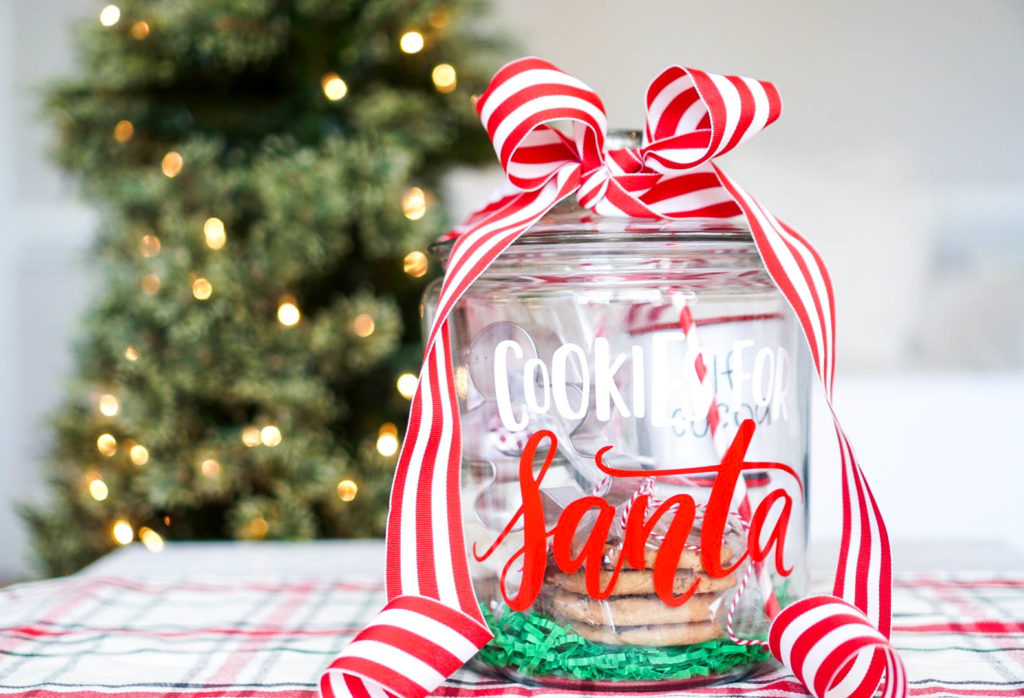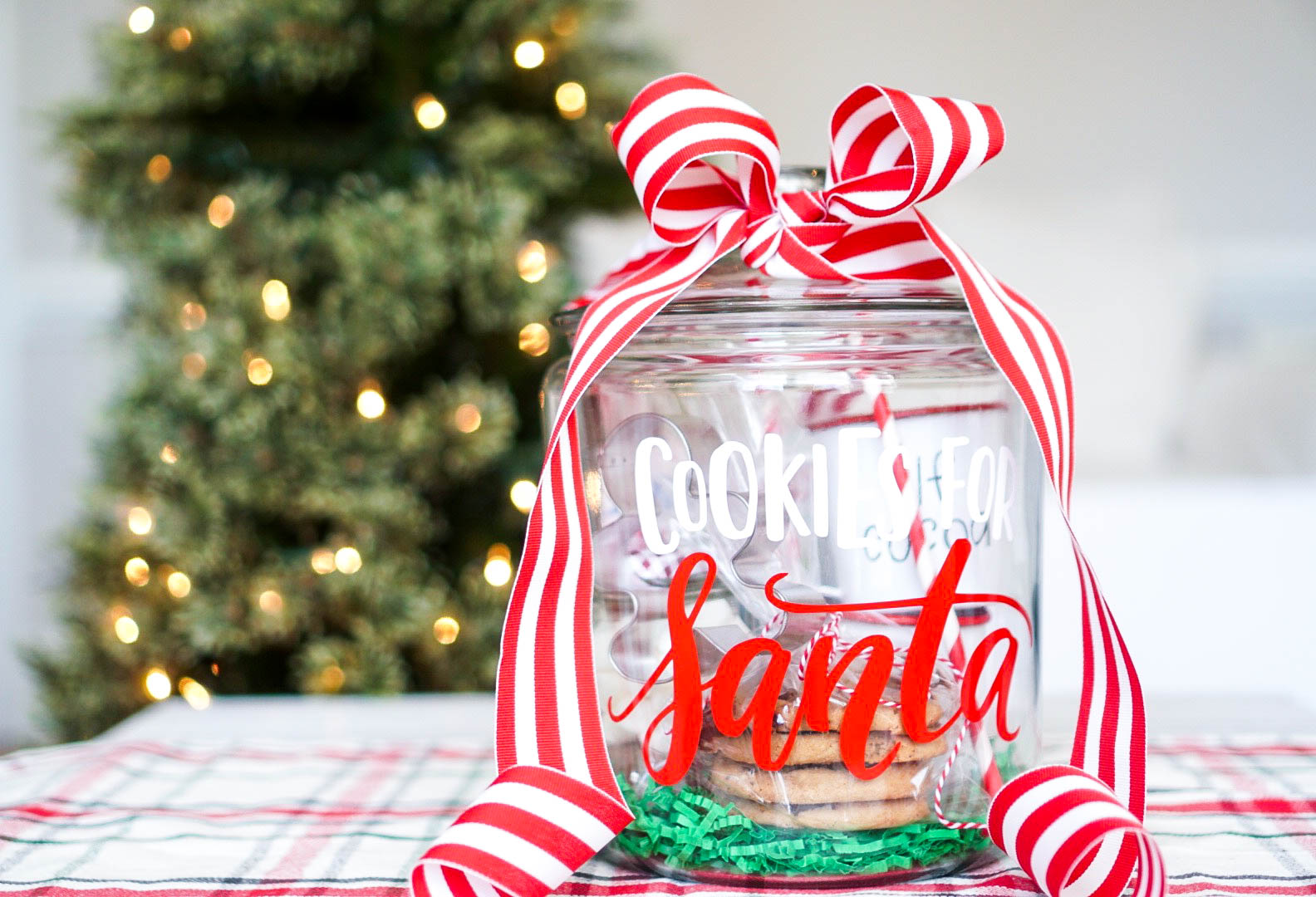 Tie it all up with a festive bow and leave it on the doorstep for a fun surprise!