DIY Halloween Party Decor With Adhesive Vinyl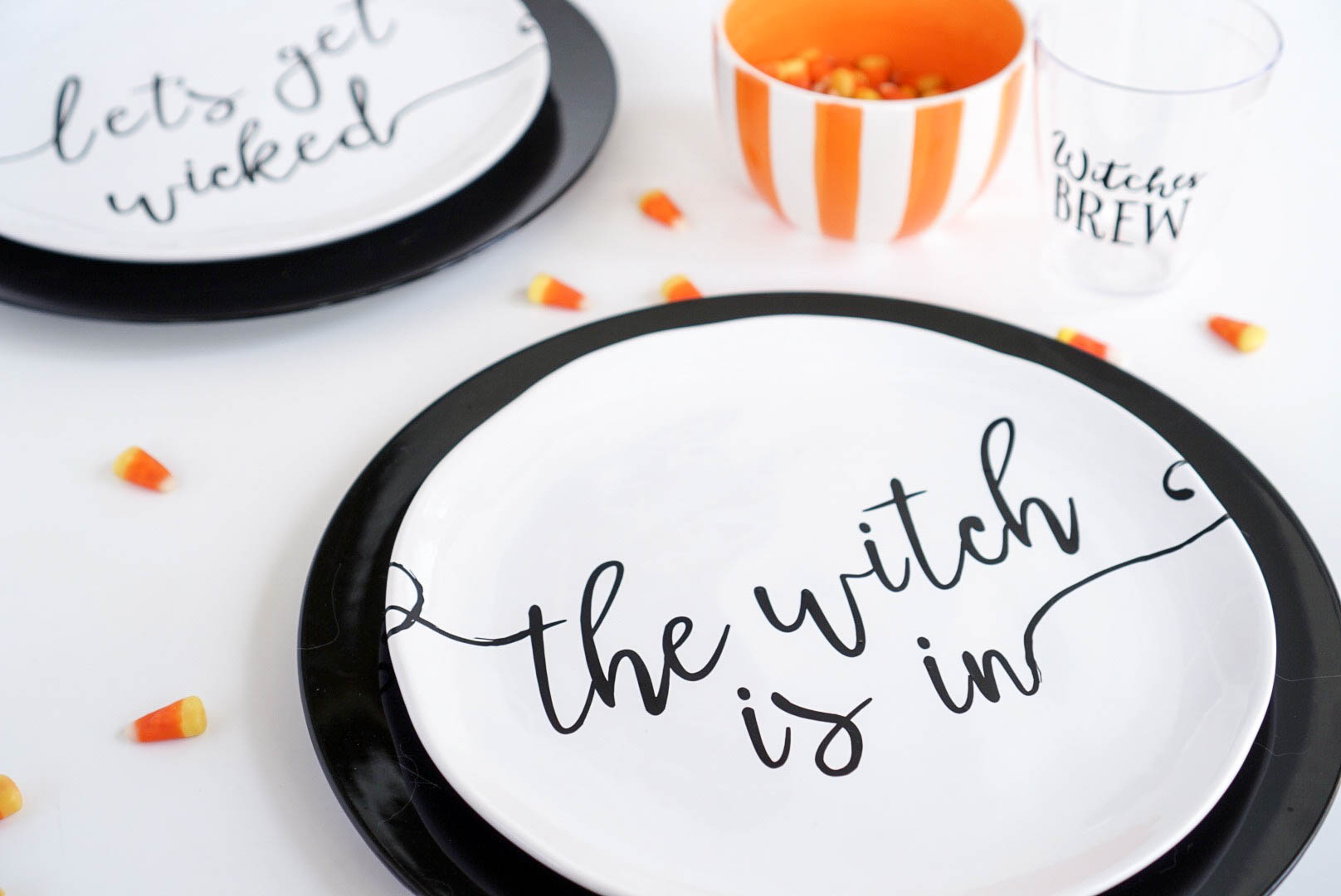 What's a girl to do when she can't find the perfect party supplies for a spooky soiree? She makes them of course! Keep reading to learn how easy it is to create customized party decor using adhesive vinyl.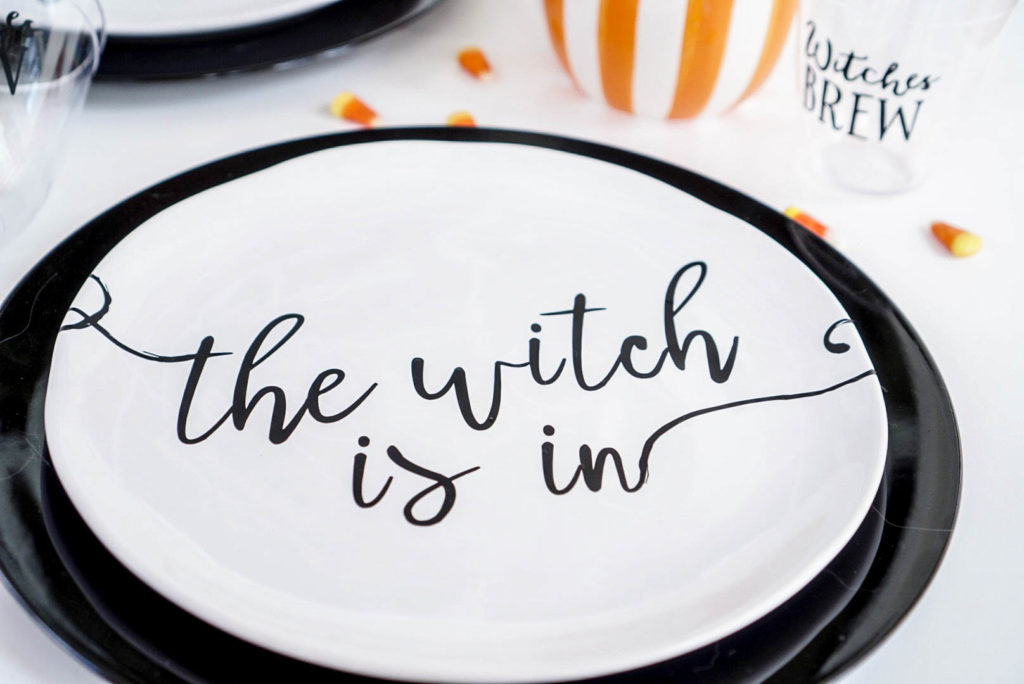 Step One: Set Up Design
Start by measuring the width of your item and sizing the design accordingly. I'm using a 12-inch dinner plate so I set the width of my design to 11.75 inches.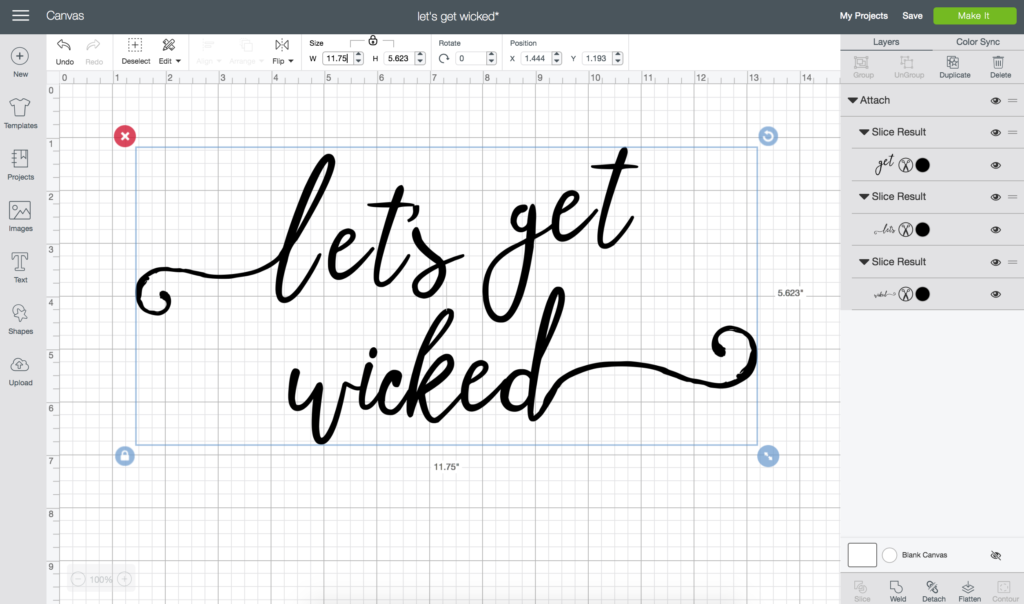 Step Two: Load And Cut Vinyl
Place the adhesive vinyl (for this project I used matte black oracal 651) on the cutting mat and load the machine. Depending on your machine and software you may need to adjust the settings, then proceed to cut out the designs.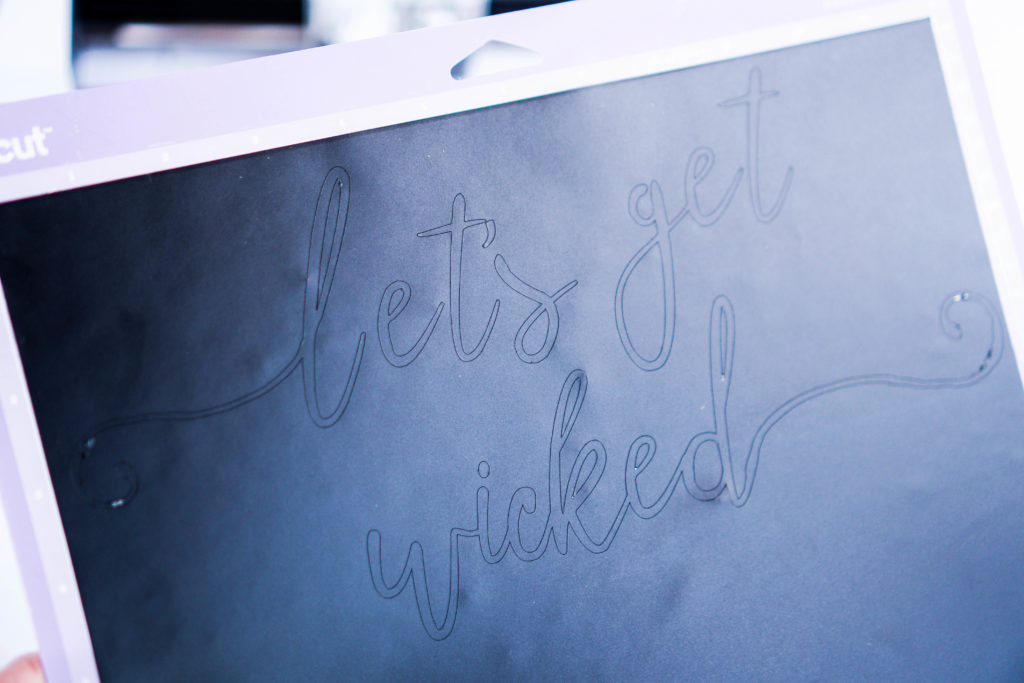 Step Three: Weeding
Use a weeding tool or something similar to "weed" out the unwanted pieces of vinyl.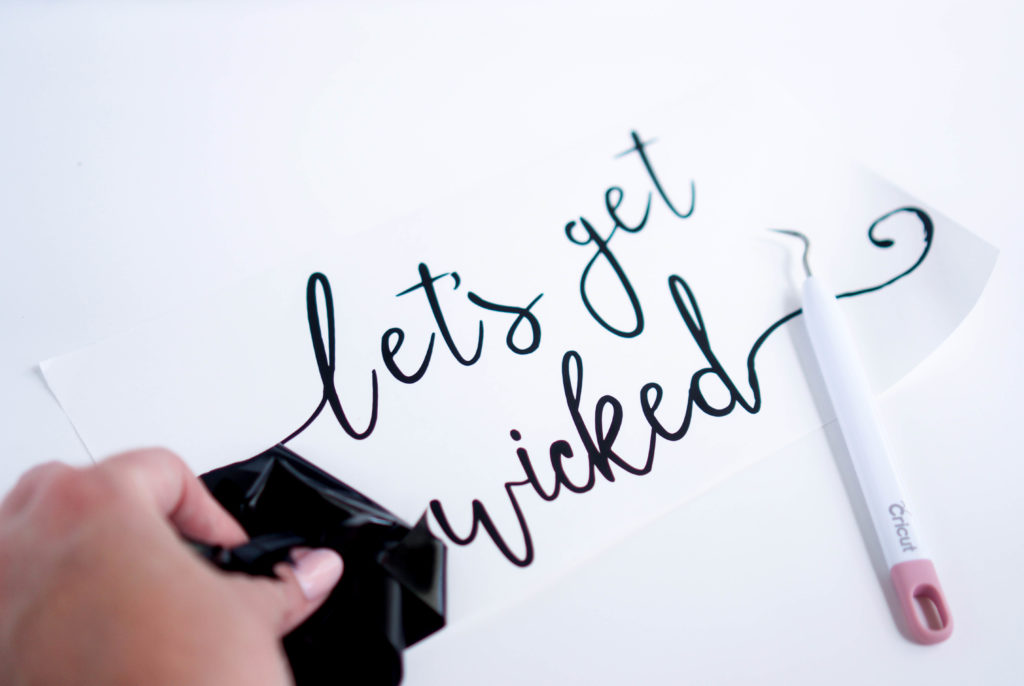 Step Four: Apply Transfer Tape
Transfer tape is used to transfer the design from the paper backing onto the item. I'm using this small 6″ x 10″ roll from Craftables and I love it!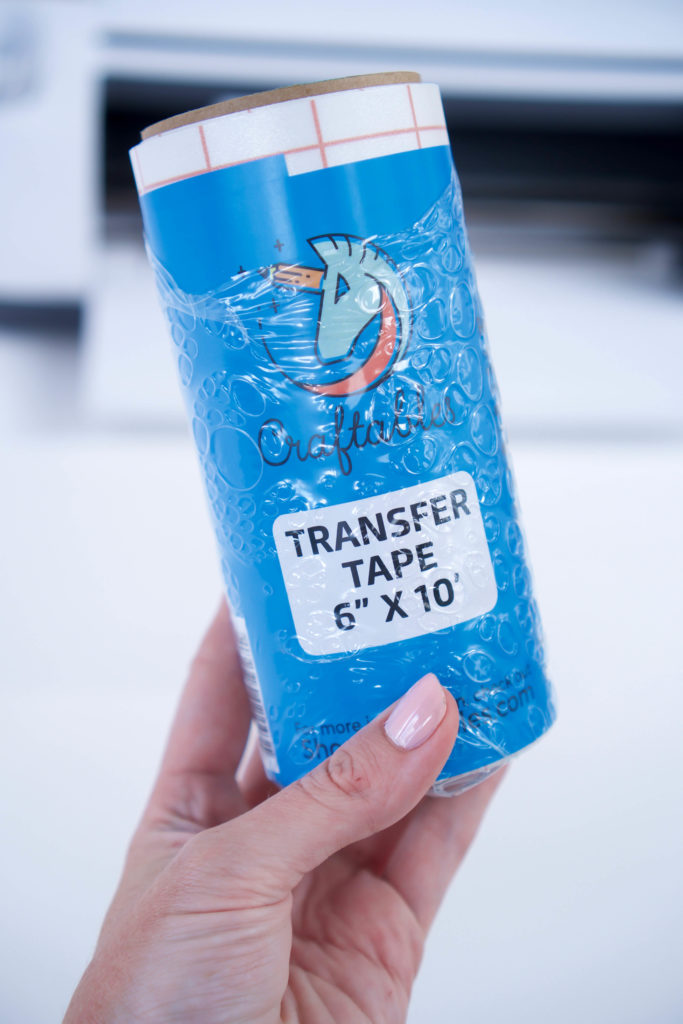 Cut the transfer tape down to size and use a scraper tool to apply it to the vinyl design. Go over it a few times with firm pressure just to make sure everything sticks!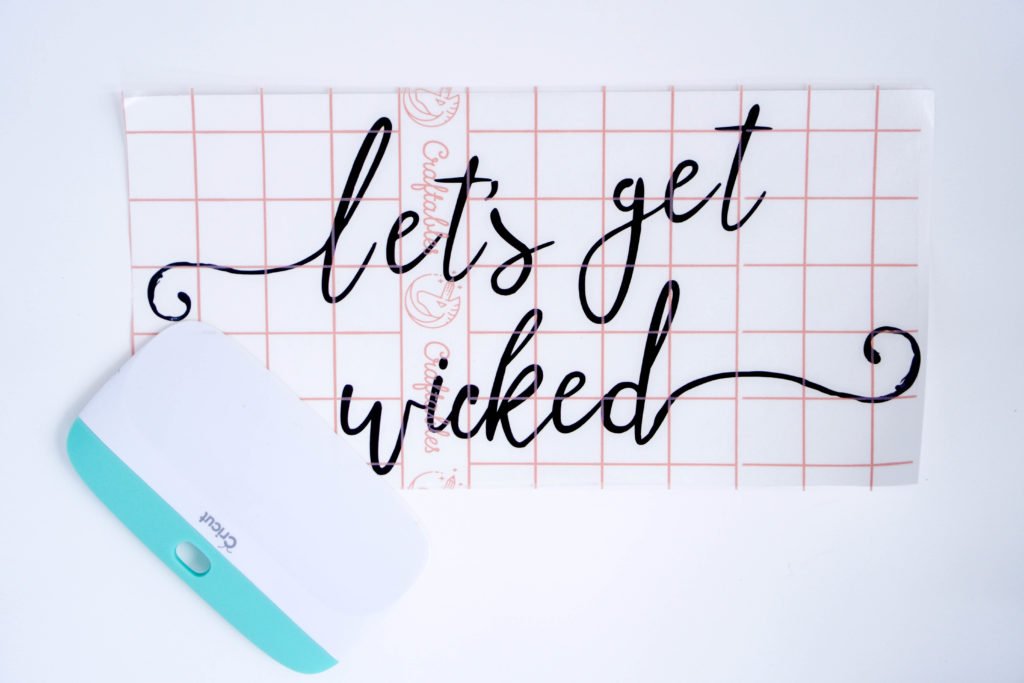 Slowly peel the transfer tape away from the paper backing. T he vinyl should release with ease. If not, burnish over it again.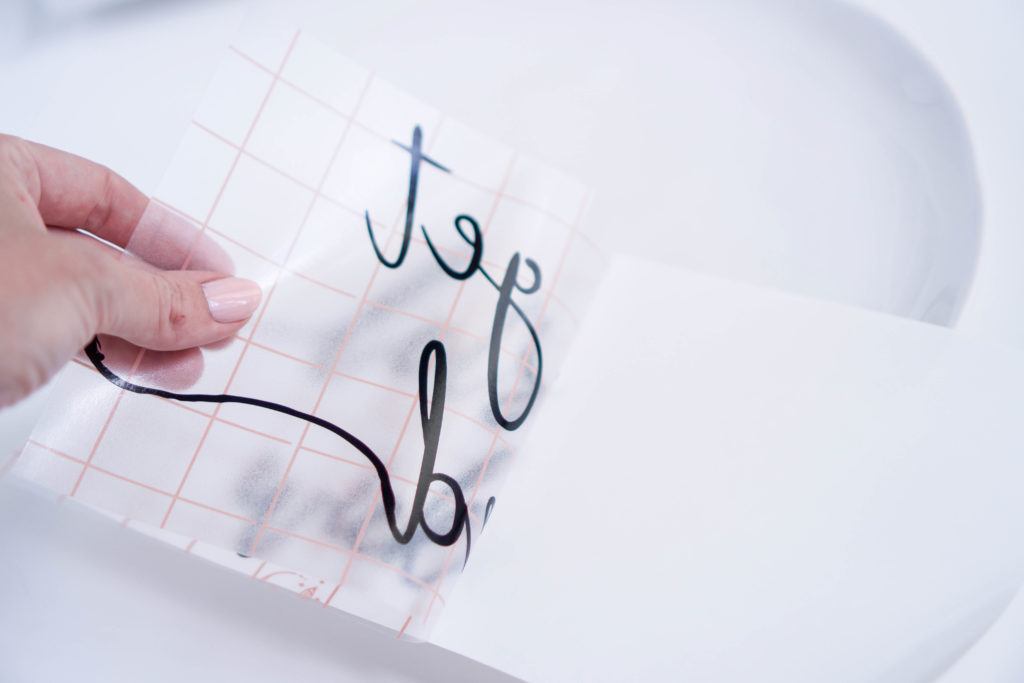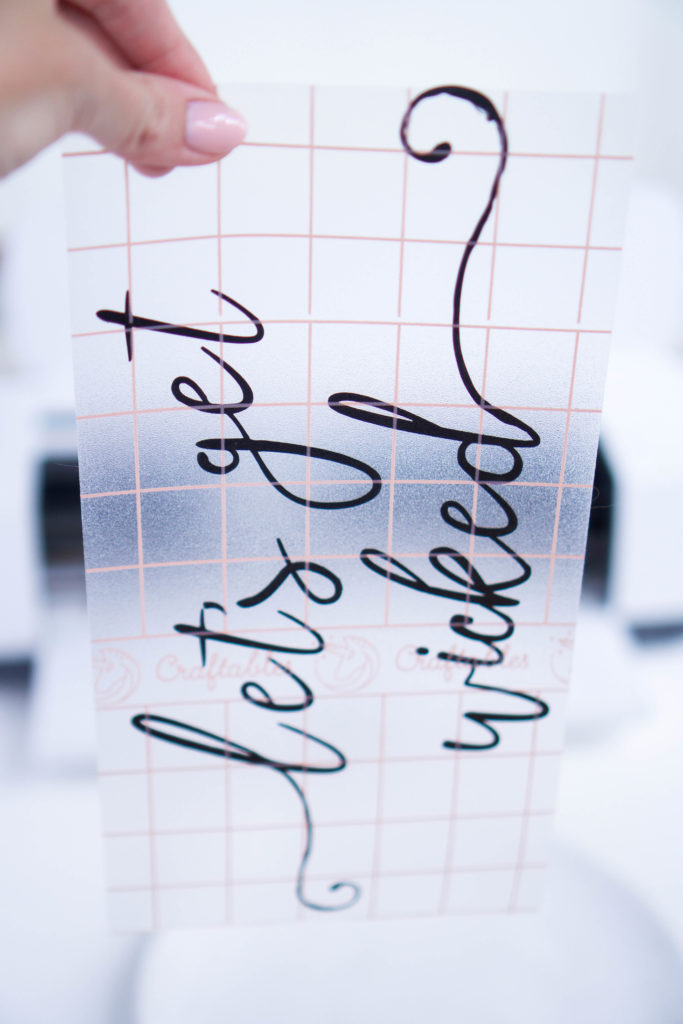 Step Five: Apply Vinyl Design
Center the vinyl design on the plate and use the scraper tool to press down over the entire design so it fully adheres to the plate.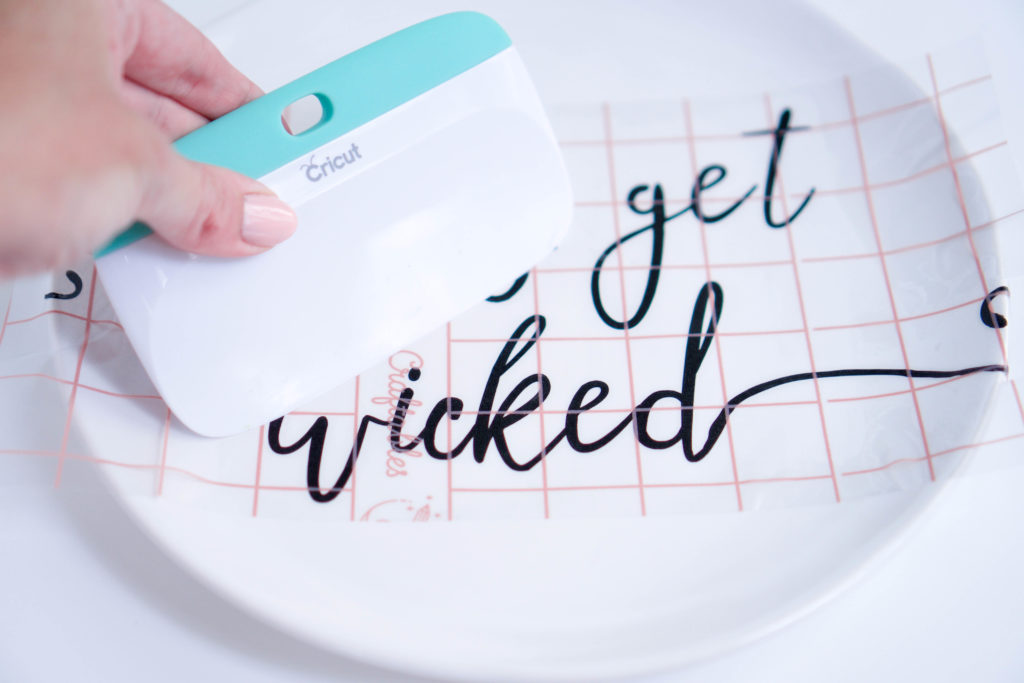 Peel away the transfer tape, leaving behind just the vinyl decal.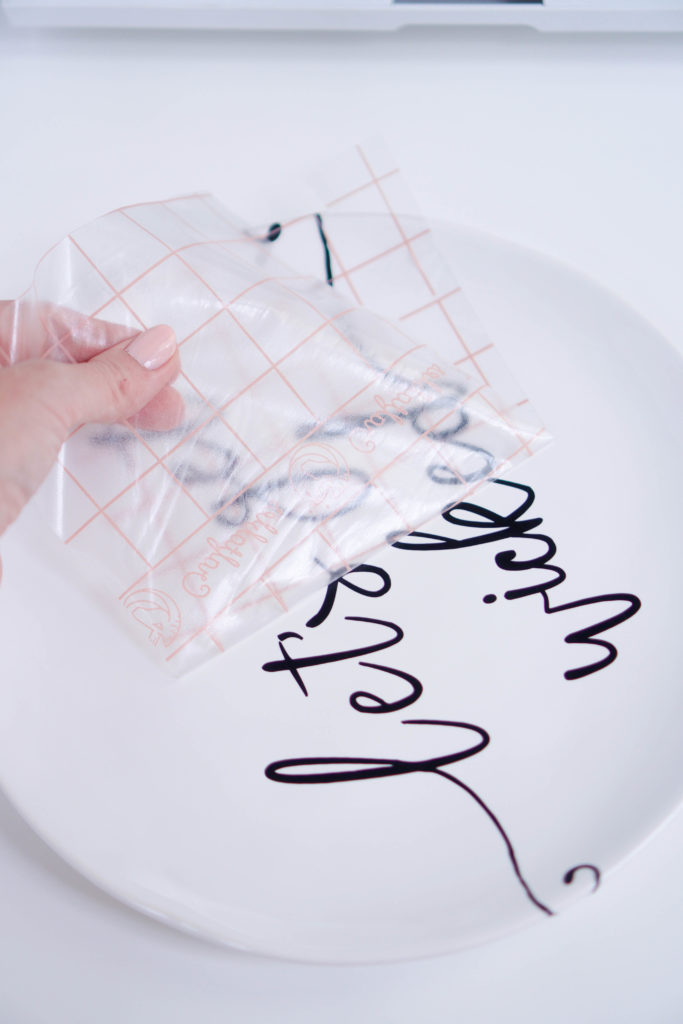 Ta-da! In just a few minutes you have a set of totally customized plates!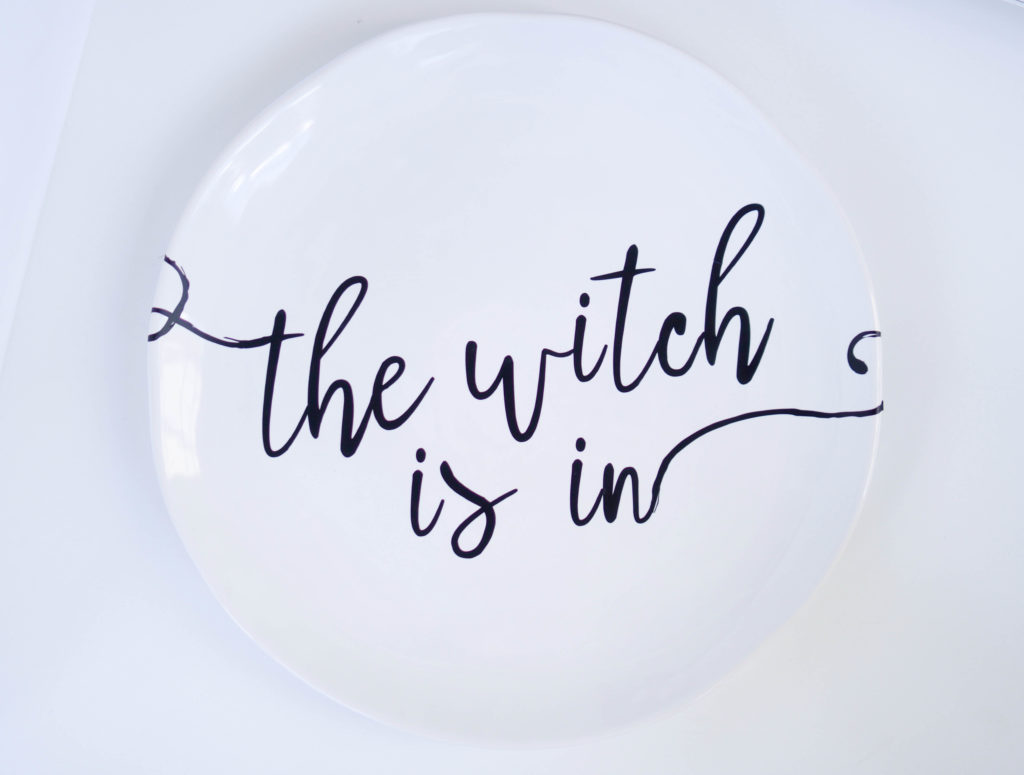 Step Five: Repeat the process to create matching drinkware!
Of course, a party isn't a party without a little brew. 🙂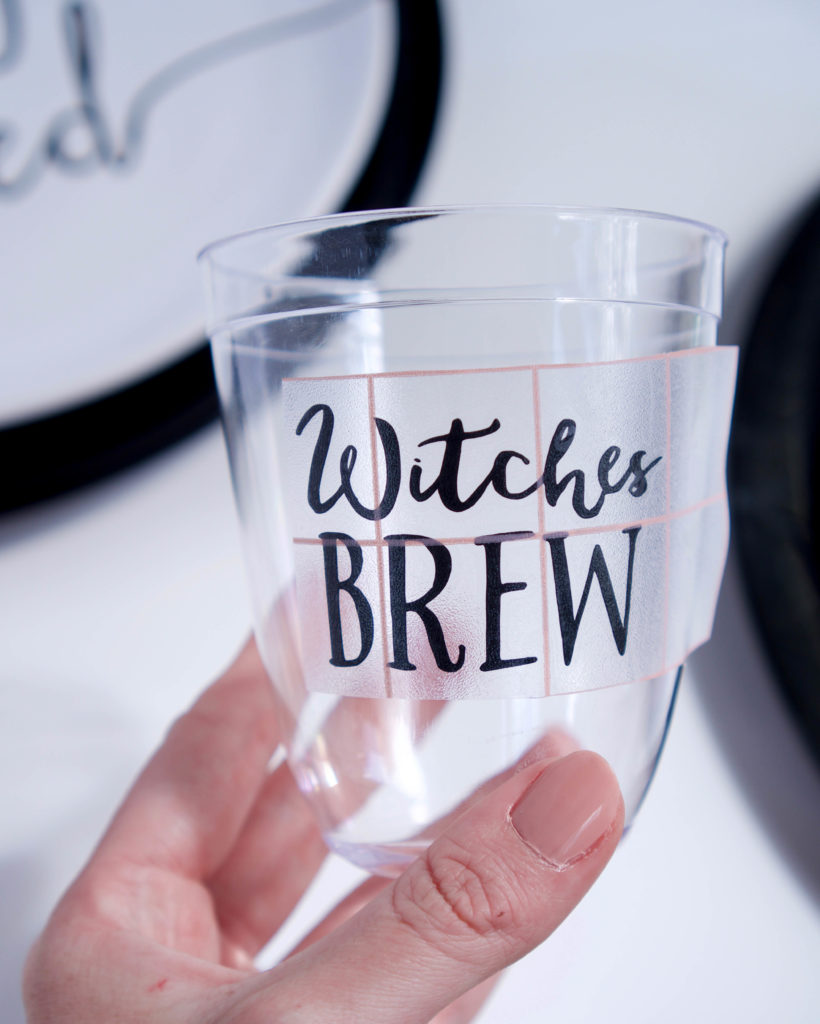 I grabbed a 16 pack of clear plastic tumblers from the party section at Michaels for less than $8, spent less than 10 minutes cutting and applying vinyl decals and now it looks like I ordered specialty glasses! No one would ever know these were DIY'd!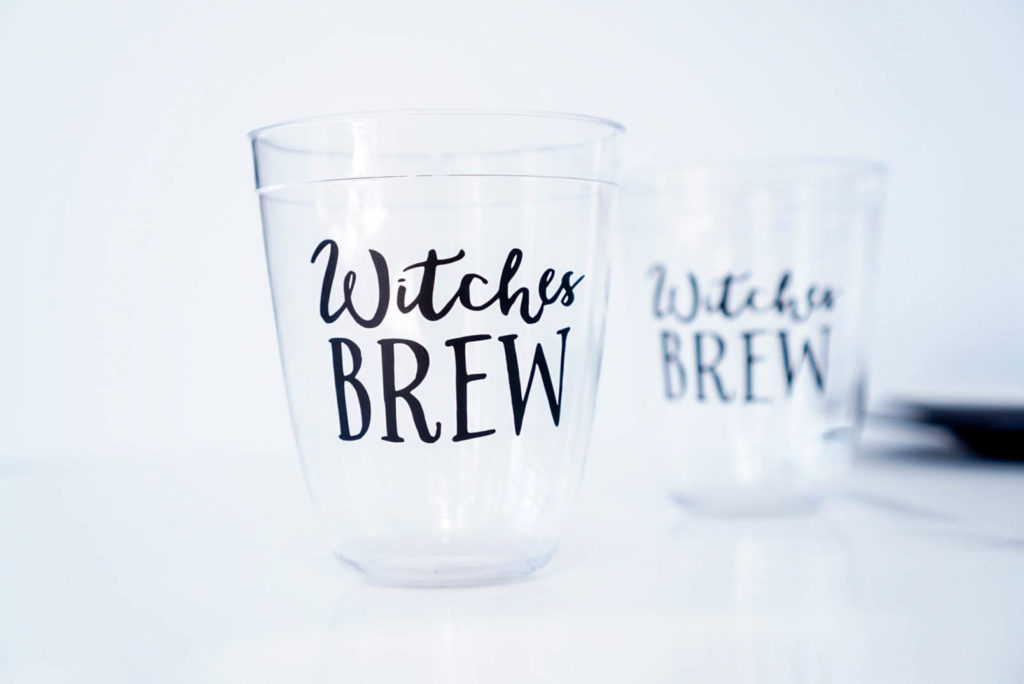 I hope you are offically inspired to create your own customized party supplies. It doesn't have to cost a fortune nor does it have to be crazy time consuming. Happy crafting!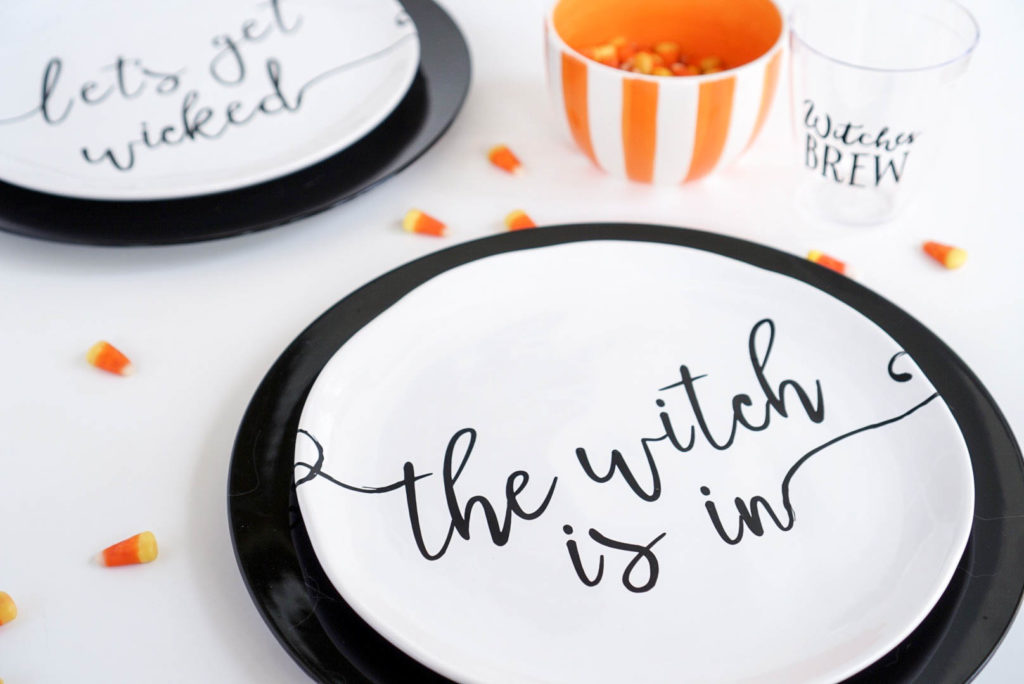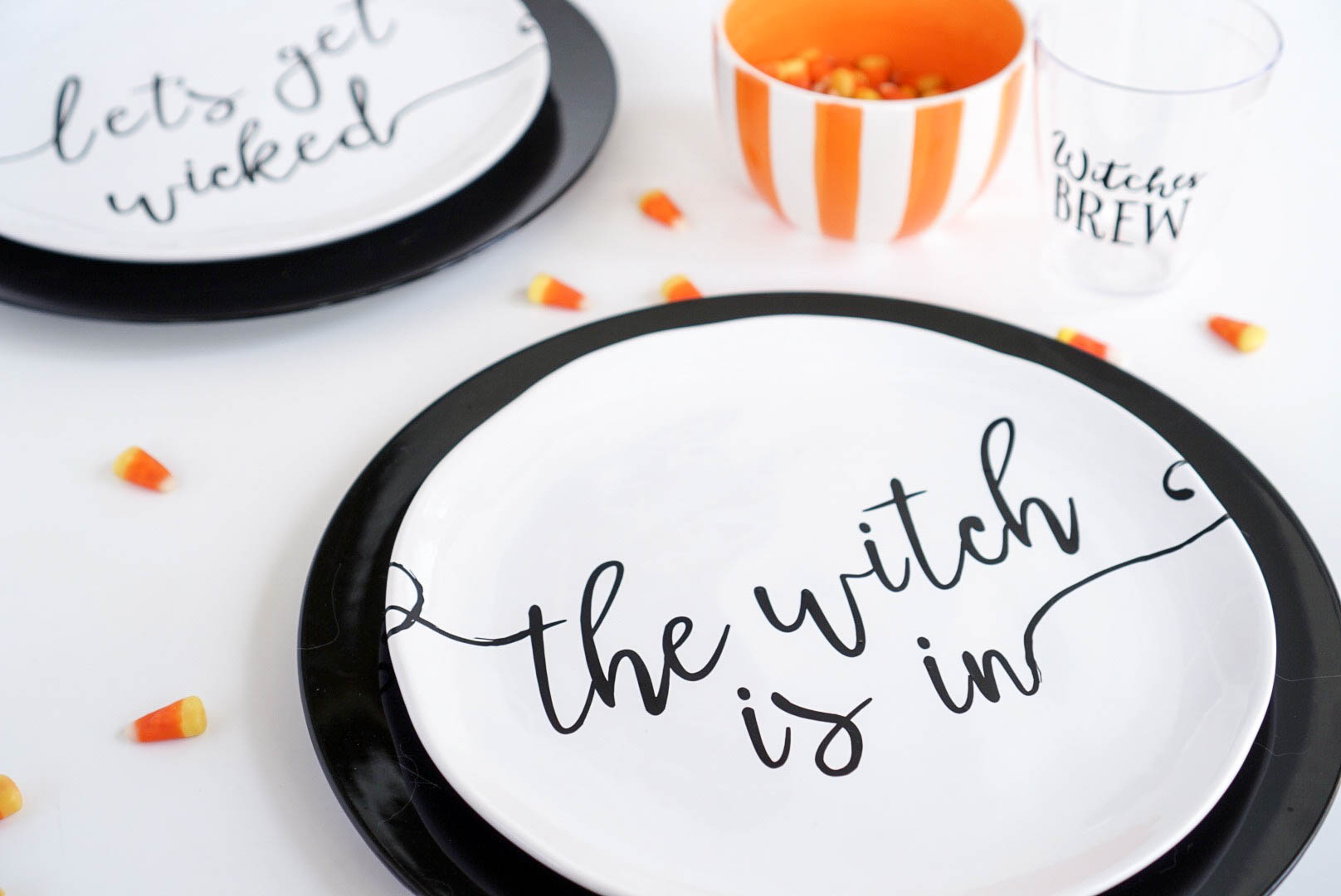 Happy Crafting!