DIY Trendy Summer Tote for under $20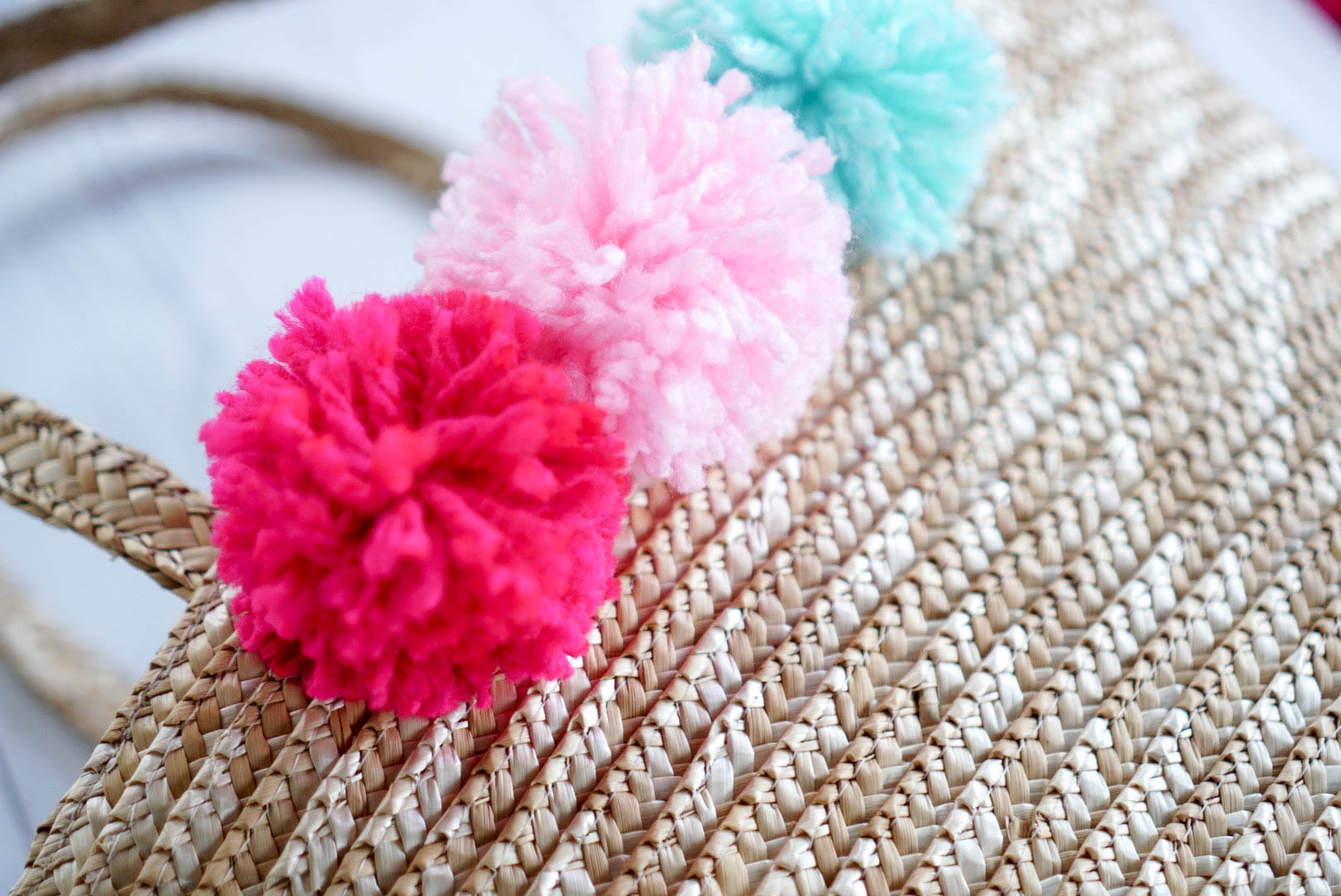 I've been eyeing the oh so cute pom totes for a while now. They are fun and functional! They can also come with a hefty price tag. Most will cost you between $70 and $200. Say whaaa? This girl is not about to drop a couple of benjis on a straw tote bag with a few pom-poms glued on!
So, I set off to Michael's to see just how cheap it would be to DIY it instead.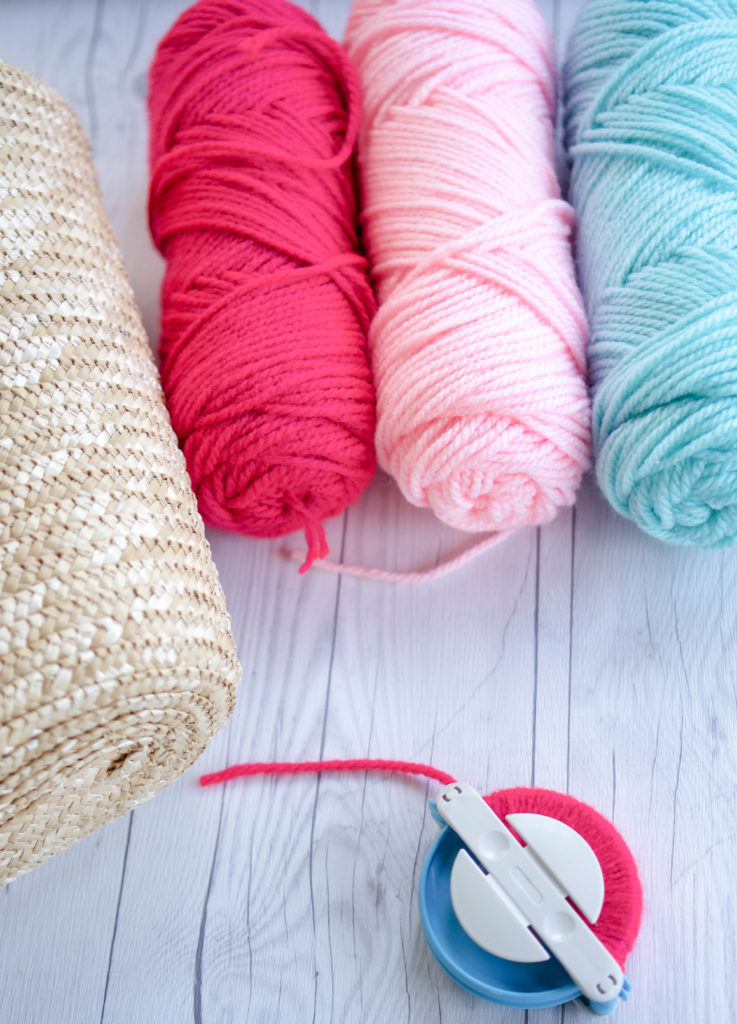 Supplies:
Straw Bag (on sale for $5.99)
Super Saver Yarn ($3.50 x 3 colors)
Clover Pom Pom Maker ( $7.49) 
Total Before Tax and Coupons = $23.98
After Tax and Coupons = $16.20
So for $16.20 I had everything I needed to create a cute bag PLUS plenty of yarn to make more. Not to mention the pom-pom maker is something I plan to use over and over again. So basically it's an investment. Ha!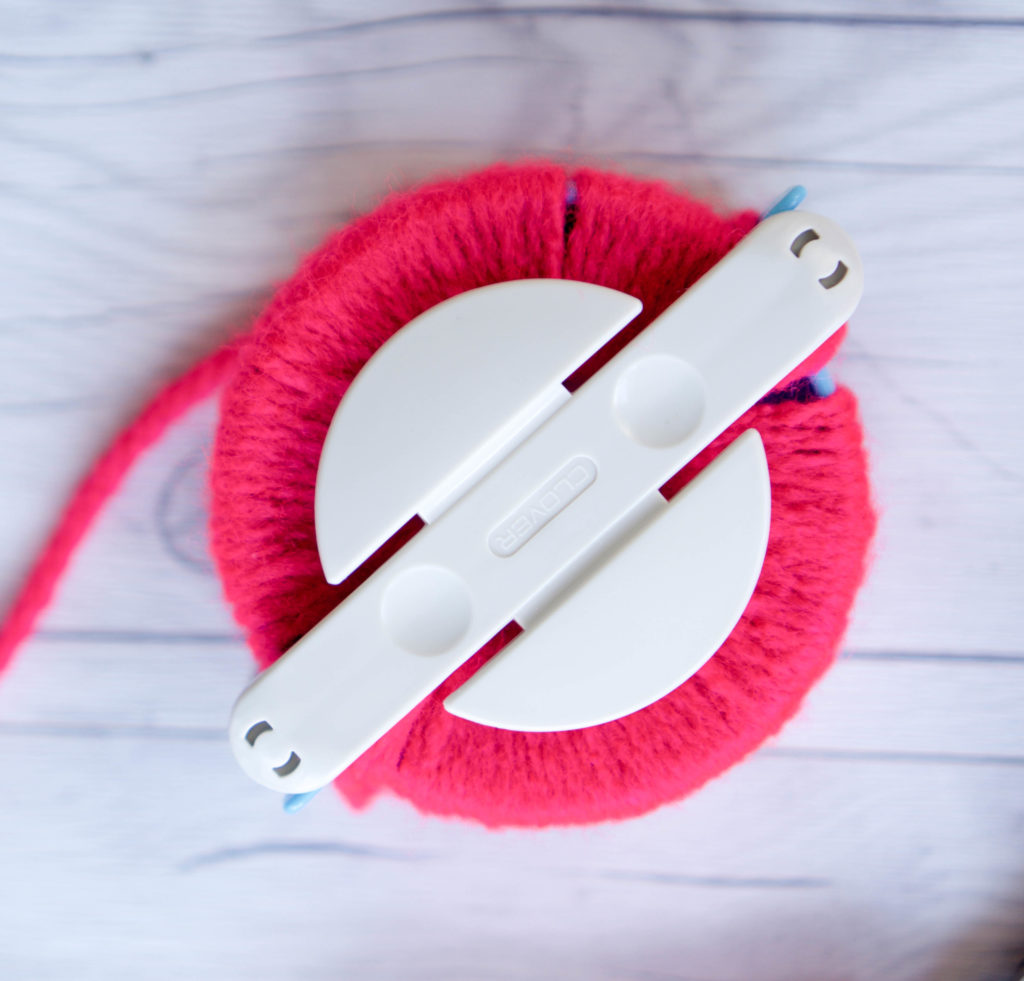 If you've never used one of these handy little things before, don't worry! It's the easiest thing ever. Just wrap the yarn around the arms, close them and then use your scissors to cut right down the groove in the center. Tie it off with another piece of yarn, open up the arms and remove the fluffy little guy! The end pieces will be longer than the rest so just give him a quick haircut!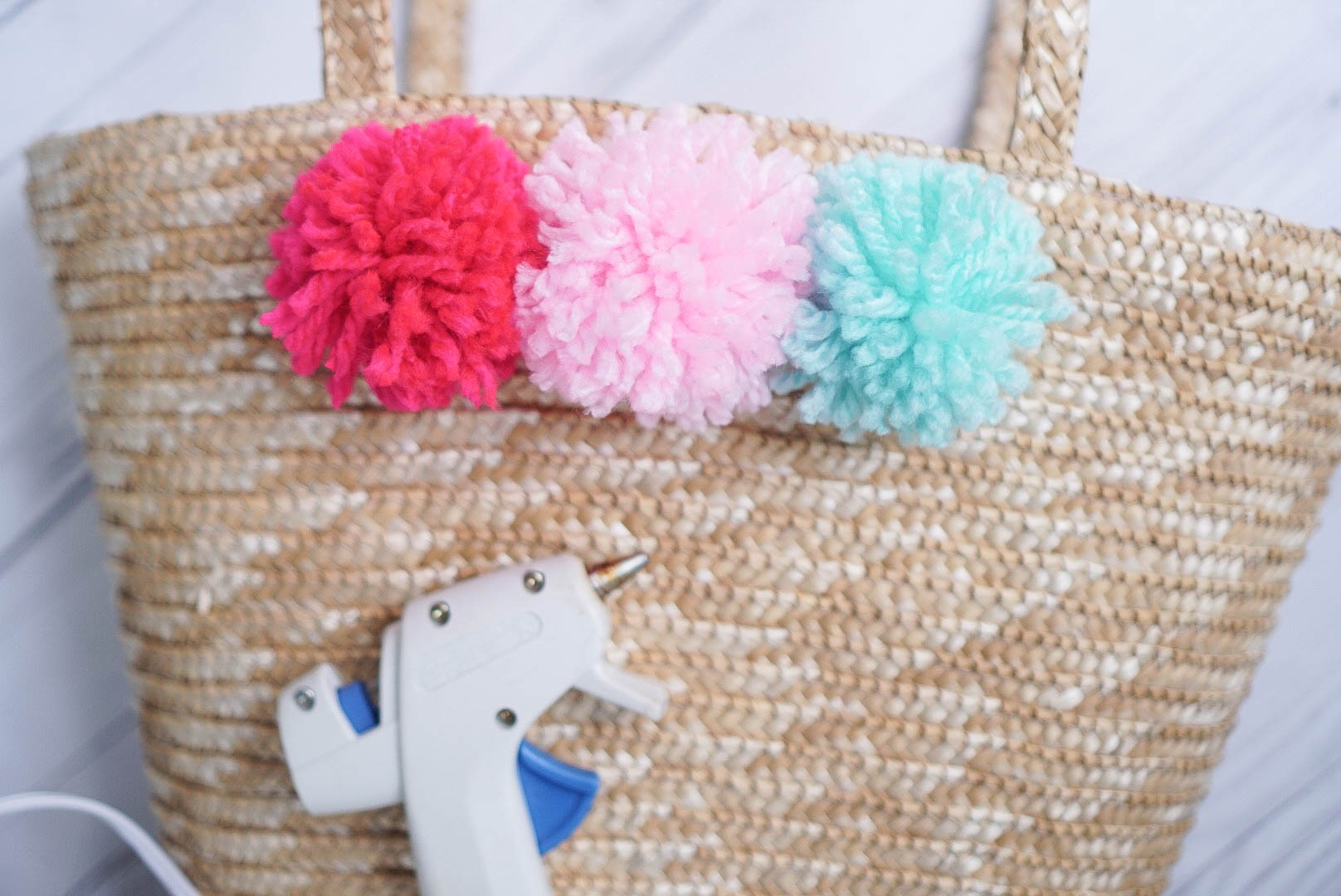 I attached my poms the lazy girl way. AKA hot glue. But, for a more permanent option, you could just sew them on through the inside of the bag.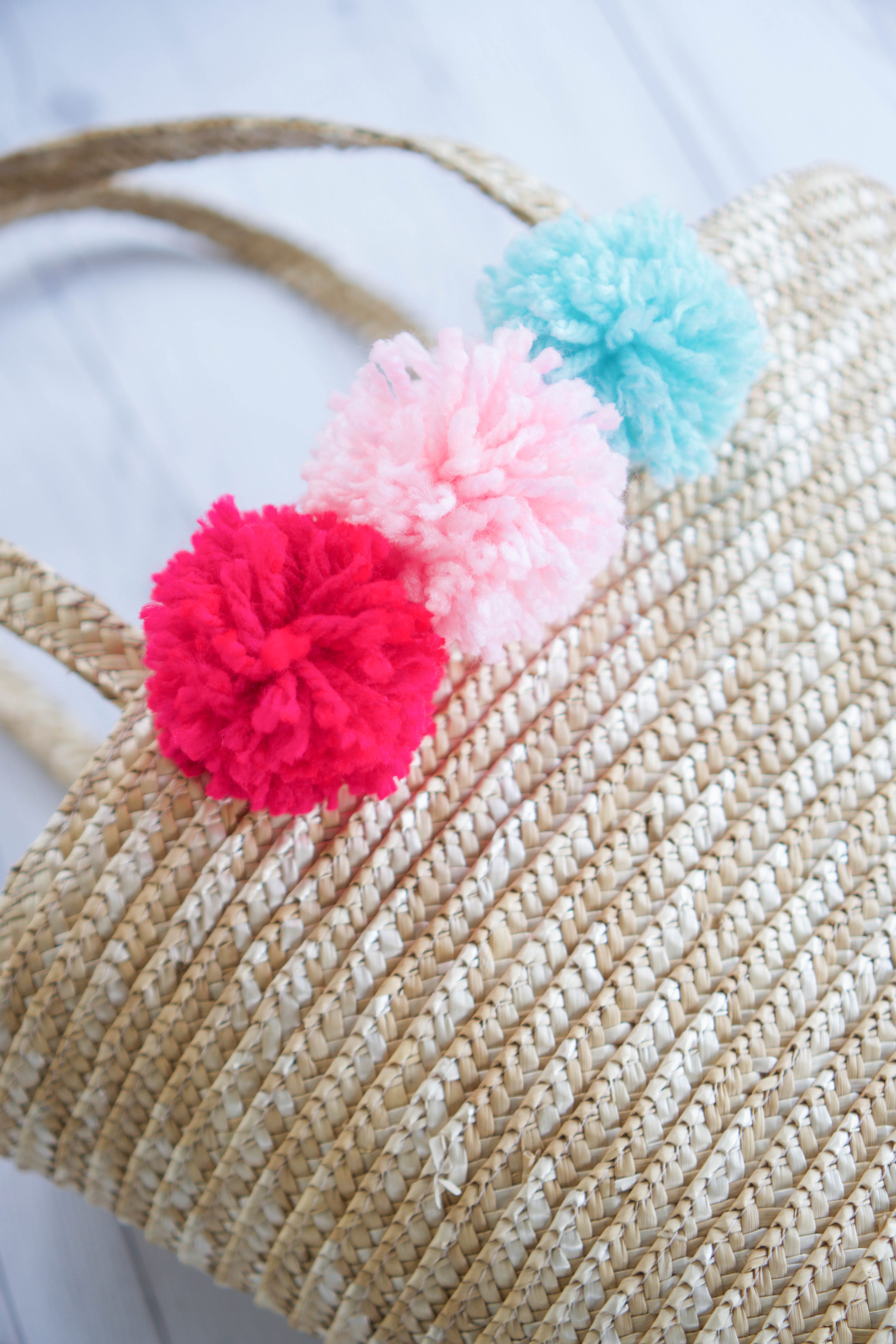 I love it! L-O-V-E!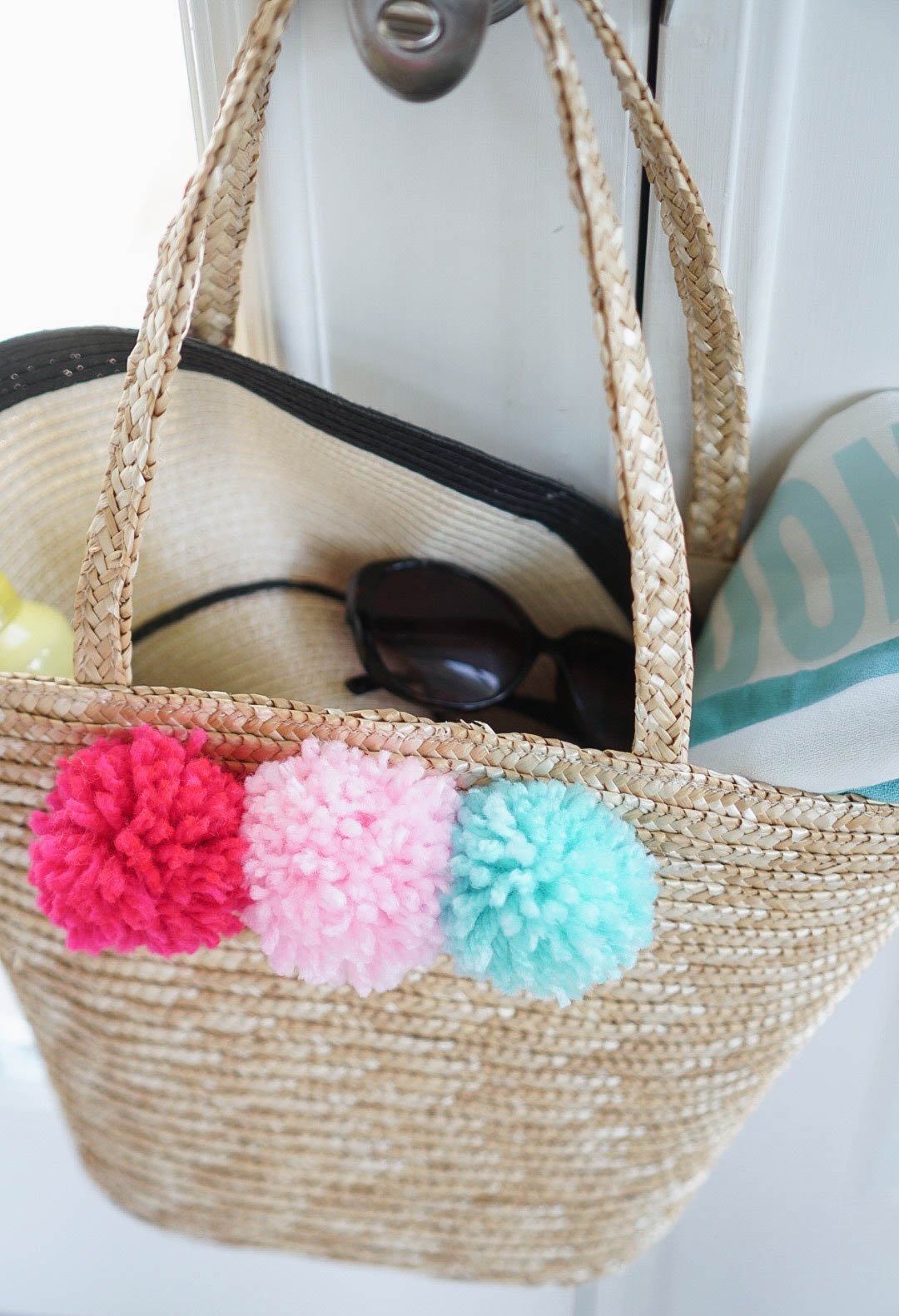 It is the perfect sassy little bag to carry to the pool or beach. It even makes a cute picnic bag!
Even better, it was a steal at only sixteen bucks and some change!