Cricut Fonts vs. System Fonts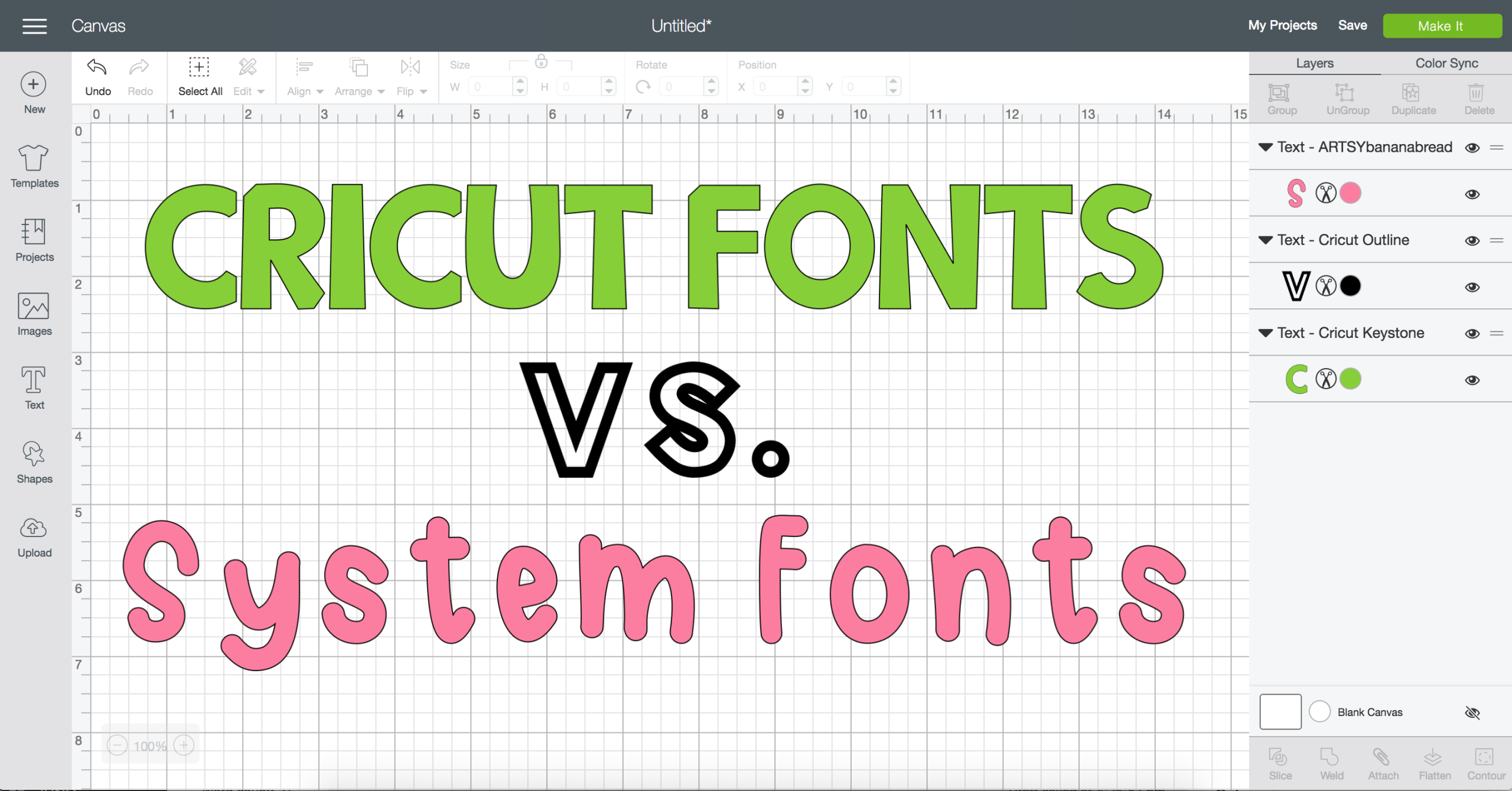 Hey crafters! I'm Kayla from Kayla Makes and today we're talking fonts.
Who doesn't love a good font? I know I do. Luckily for us Cricut users, the font options in Design Space are virtually endless. The software is preloaded with hundreds of font options plus any font that you've downloaded on your computer/device is readily available for you to use.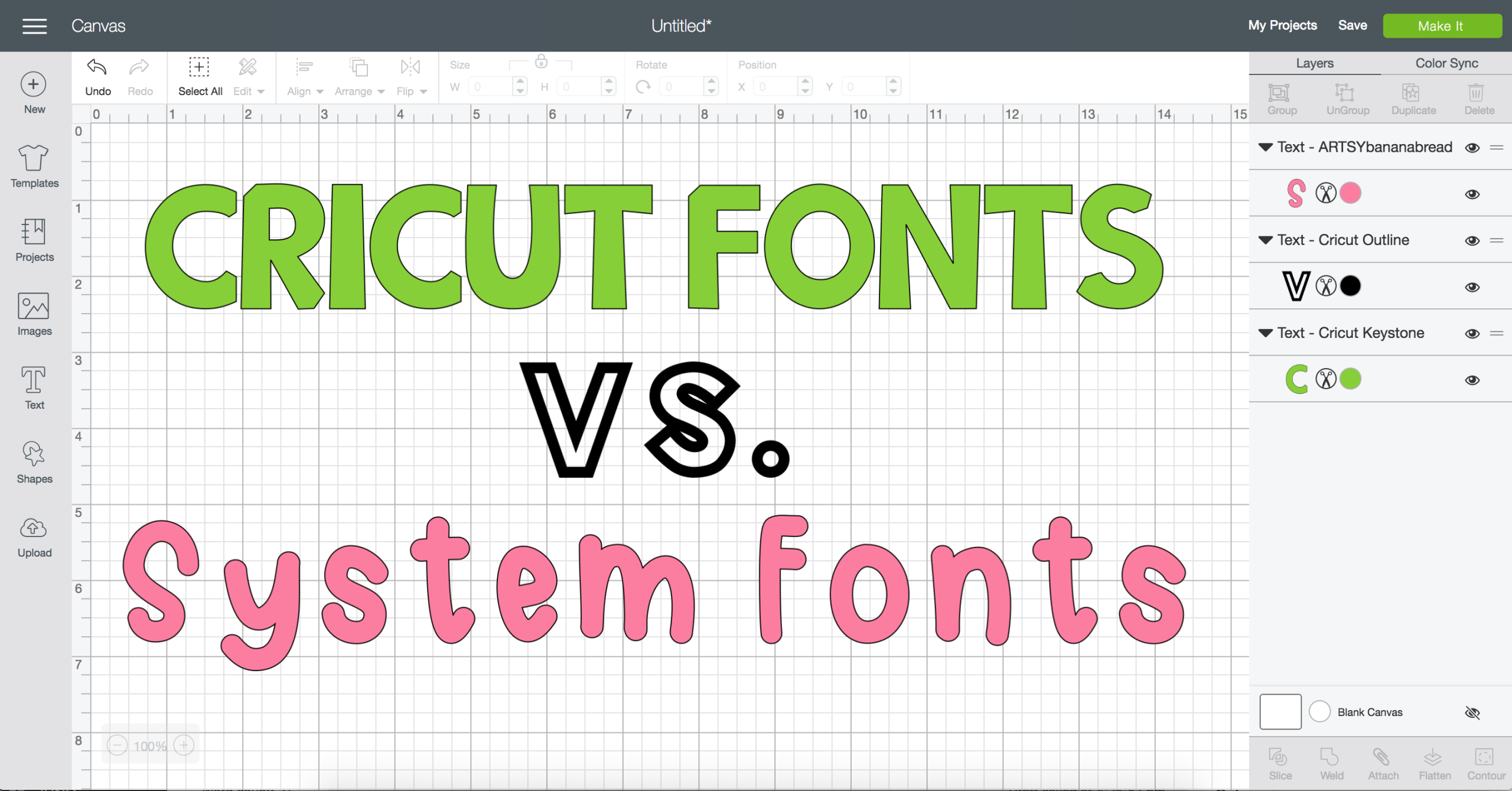 Today, we're going to chat about Cricut fonts vs. system fonts and which one you should be using. First, let's talk about what's what.
There are two types of fonts available in Design Space:
(1) Cricut Fonts are fonts that are preloaded into the Design Space software. They're marked with a green "a" and may have a fee depending on your Cricut access subscription.
(2) System Fonts are fonts that you have downloaded to your own computer or tablet. When you open Design Space it will automatically load your system fonts.

In the fonts window, you can quickly sort by Cricut fonts or system fonts by clicking the corresponding word or you can view all available fonts by clicking "all".
When should I use Cricut fonts?
Cricut fonts are specifically coded to cut perfectly with Cricut machines so they're always a great option, and if you're a part of Cricut Access you'll have access to over 400 fabulous fonts.
Also, Cricut Make-It-Now projects feature Cricut Access fonts (unless otherwise noted) so anytime you make one and want it to look exactly like the sample photo you can always find the font listed in the project instructions!
Another good use for Cricut fonts applies to using Cricut pens to write with the machine. In the fonts window, select Cricut fonts then use the filter to select "writing" and you'll see all of the different fonts that you can use with the Cricut pens.
When should I use system fonts?
There are so many fonts available on the internet. From swirly and scripty to blocky and bold. Generally, system fonts will cut just fine. The issue you may run into is when you're working with a particularly distressed or detailed font. Since system fonts aren't coded to be cut, the Cricut machine may struggle and end up destroying your material. It's best to choose a simple font with smooth lines.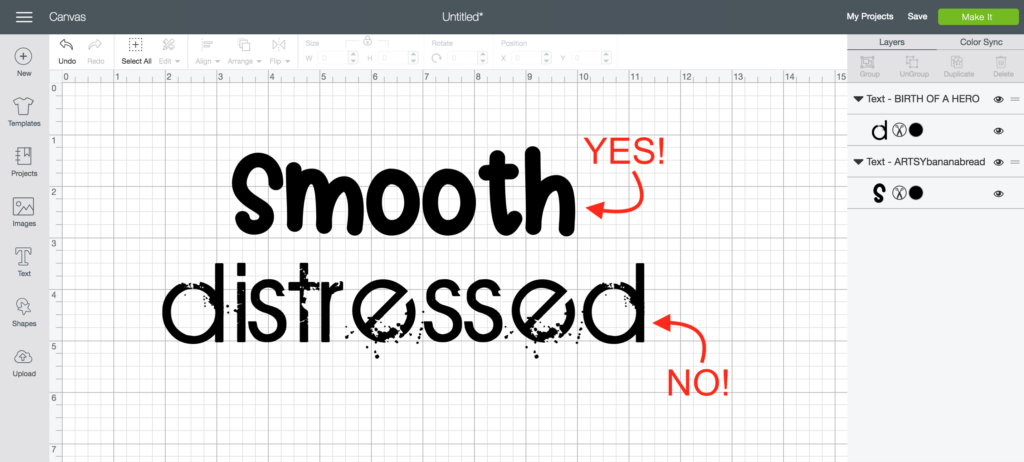 Another great thing about system fonts is the ability to customize an order for a customer. If you need a specific font for an order you can easily download it and it will be right there in Design Space for you to create with.
Which font type do you use most often when creating?
Let's stay connected!