Have you ever heard of a stay cozy box? I hadn't until I came across one on Pinterest and after that I knew I had to make one. It's a great gift idea and you can customize it in so many ways.
I started by adding in a few store bought items like cozy socks, hot cocoa and a cute coffee cozy. Then I put my crafty fingers to work and used both Oracal 651 and EasyWeed HTV for the customized items.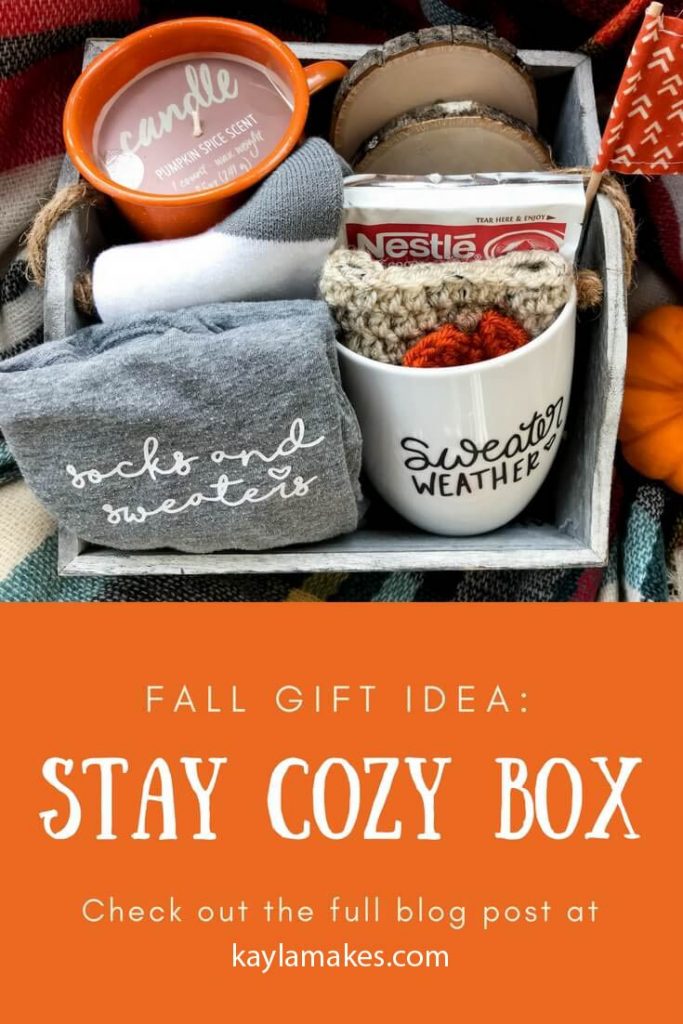 To make the "socks and sweaters" tee you'll need:
(1) Start by cutting and weeding your design. You can find the cut file here.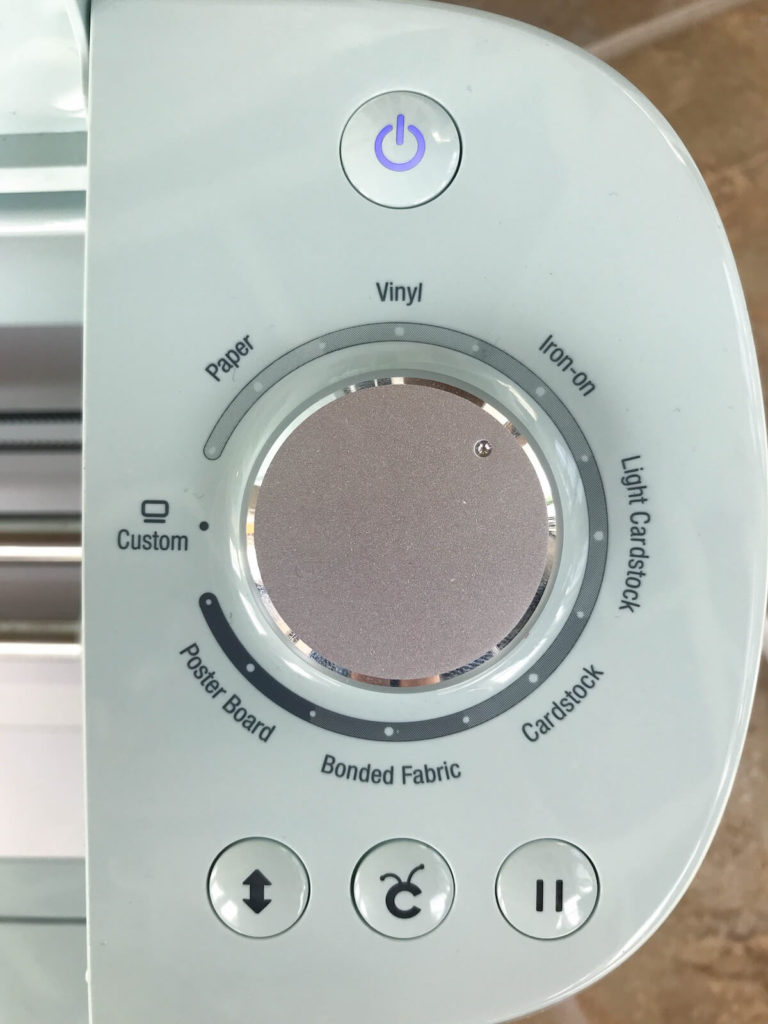 I use my Cricut machine with the dial set to iron-on. It works perfectly for the EasyWeed htv. Be sure to turn on the mirrored setting in Design Space when you're working with heat transfer material. 
(2) Iron it on!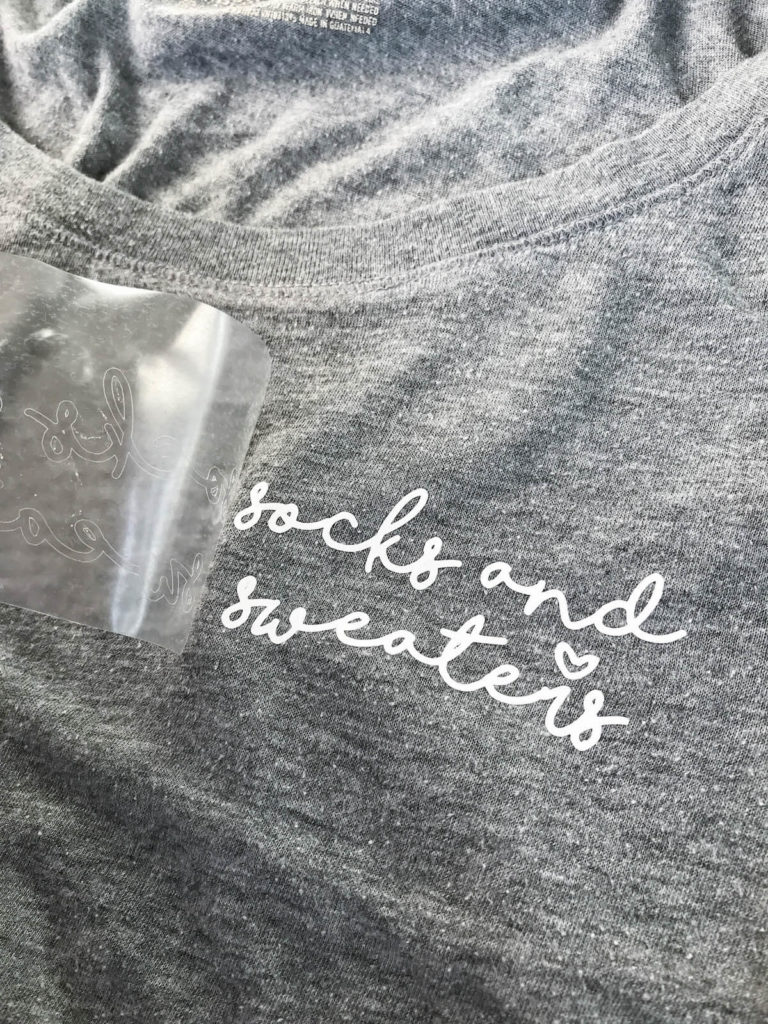 I don't own a fancy smancy heat press (though I am eyeing the Cricut EasyPress!) so I just use my trusty iron. Preheat the area for 3-5 seconds with your iron on the hottest setting, then apply medium pressure for 15 seconds over your design. You can peel the carrier sheet away when hot or cold. 
To make the "sweater weather" mug you'll need:
I think at this point we all know how to cut and weed adhesive vinyl. If you're looking for a how-to on that, check out this post to get you going.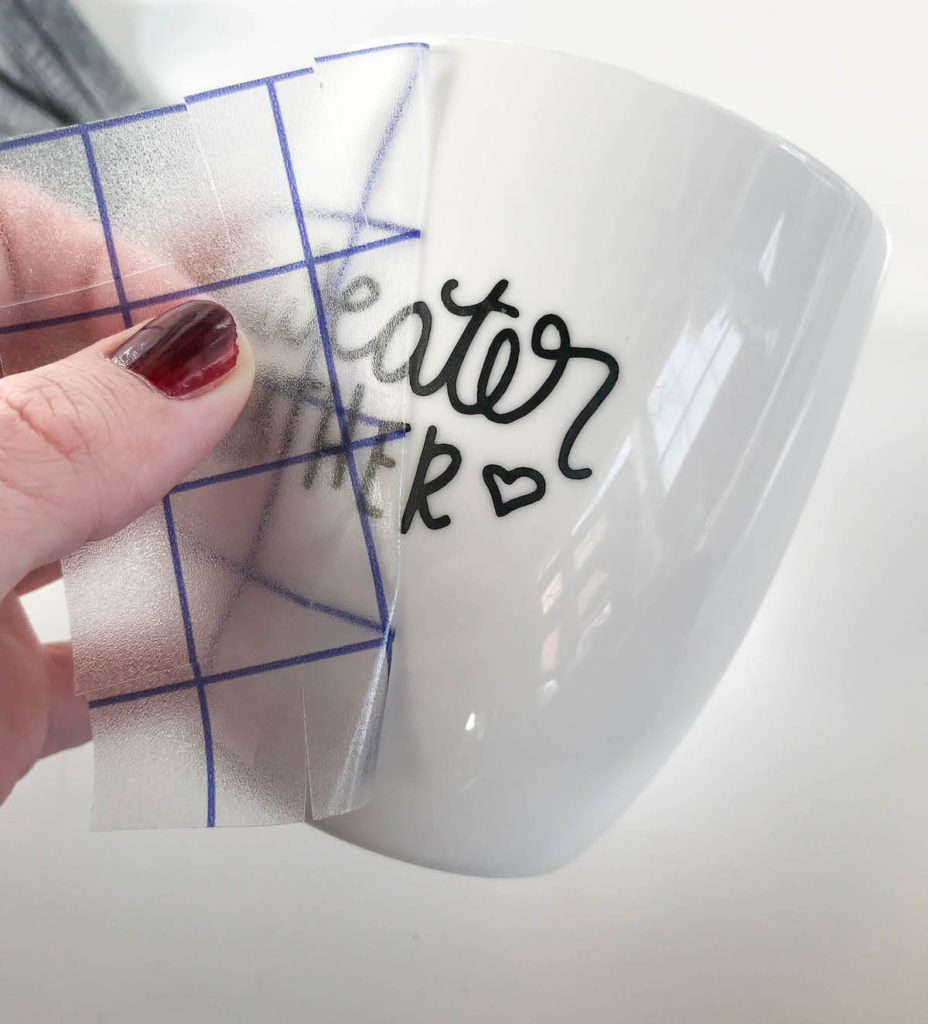 Applying vinyl to a mug can be tricky due to the curve. My biggest tip for this is to cut little slits all around the edge of your transfer tape, it helps the design mold around the shape of the mug. 
Fill Box and Deliver!
I tucked in all of the things that give me that cozy fall feeling:
Vintage Wash Tee
A Big Mug to Warm Your Hands
Cute Coffee Cozy
Wooden Coasters
Cozy Socks
Hot Cocoa
Yummy Candle
This box is sure to warm the hearts of your fall loving friends! If you have any other fun gift ideas or if you decide to make a Stay Cozy Box, visit me on Instagram and tell me about it!
Happy Crafting!