Summer Road Trip Box For Kids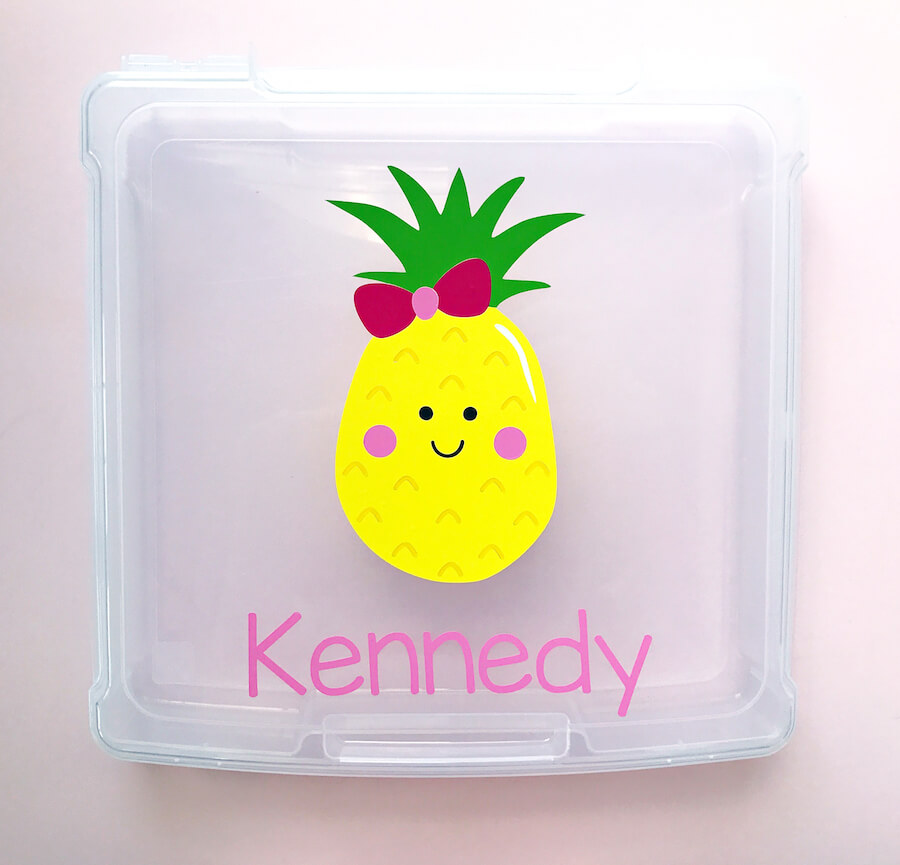 School is out, the sand is hot and the ocean is officially warm enough to dive into. It's summer y'all and summer means road trips. Lots of them. If you're anything like my family then you have a car full of kids and kids can be difficult on long car rides. After many years and many failed attempts I have discovered that preparation is key to a successful and stress free road trip.
That's where these fun boxes come into play. We call them 'road trip boxes' (because we're clever like that!) but you can call them something more logical like 'busy boxes', 'quiet boxes' or 'it's all going to end up in the floor anyway so why do I try boxes'.  Just keeping it real.
You can do this with any clear container but I love the size of these scrapbook boxes, they're large enough to fit coloring books, plenty of snacks, cans of play-doh and small toys. Let's get started!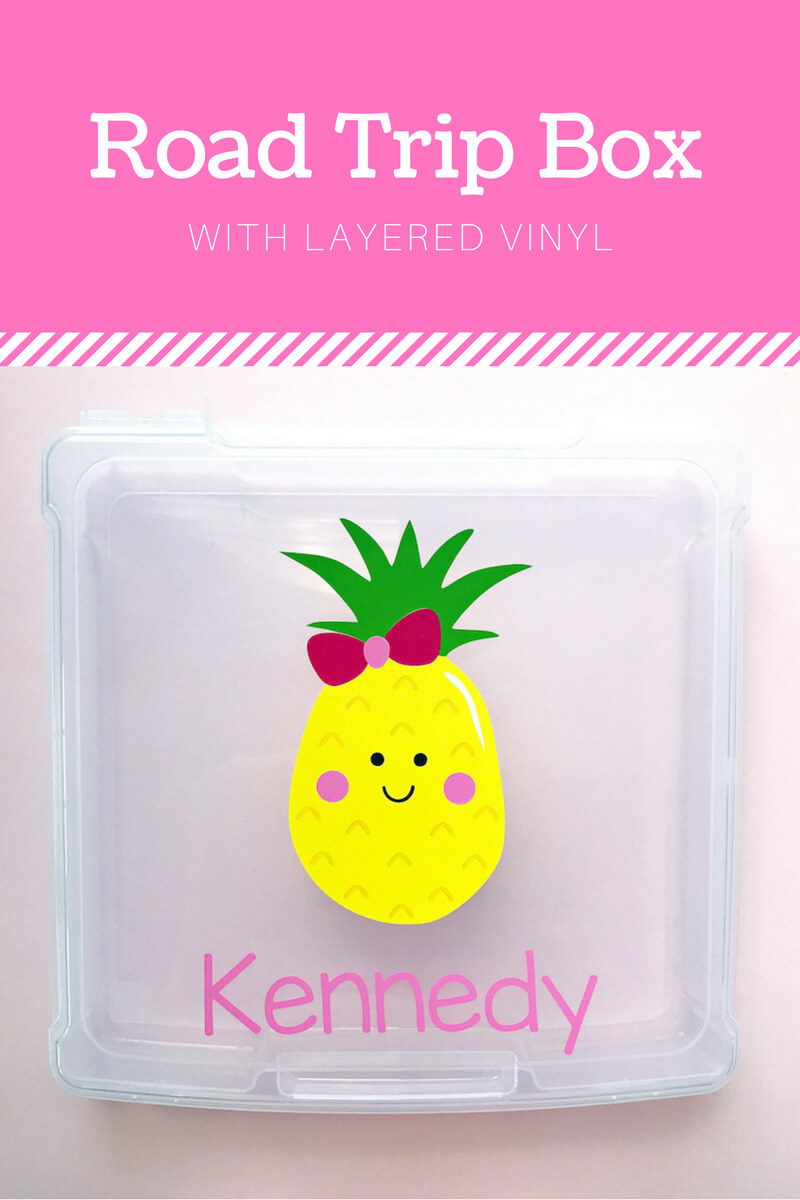 Here's what you'll need:
12×12 Scrapbook Box
Weeding Tool
Scraper
Step One: Set Up and Cut All Designs
I created this design in Illustrator then pulled each piece into Design Space separately. I used the slice feature to knock out the unwanted pieces and keep my layered design from becoming bulky.
*Cutting so many colors can feel time consuming but in reality it only took around 5 minutes. Hooray for fast cutting mode!
Step 2: Weed and Apply Transfer Tape
I like to weed everything at once and apply transfer tape to each piece. This makes the layering go much quicker!
Step 3: Layer
Start with the largest or main part of your design. In this case that would be the pineapple body. Then, add in the tiny details like the face and spikes.
Add the top and piece together the bow. Cuteness overload!
Step 4: Add Name
Personalization is my favorite! These look cute enough as is but I'll slap a name decal on anything that isn't moving. It's a Southern girls right of passage.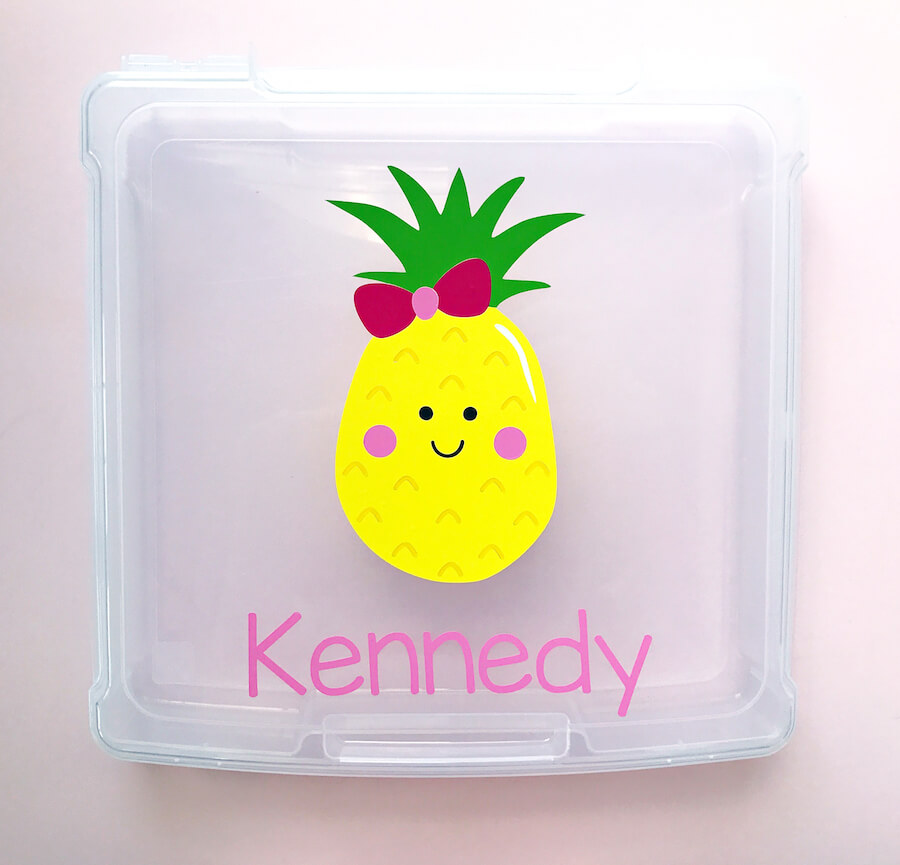 Step 5: Pack!
Load your cute new box up with all the things and hit the road!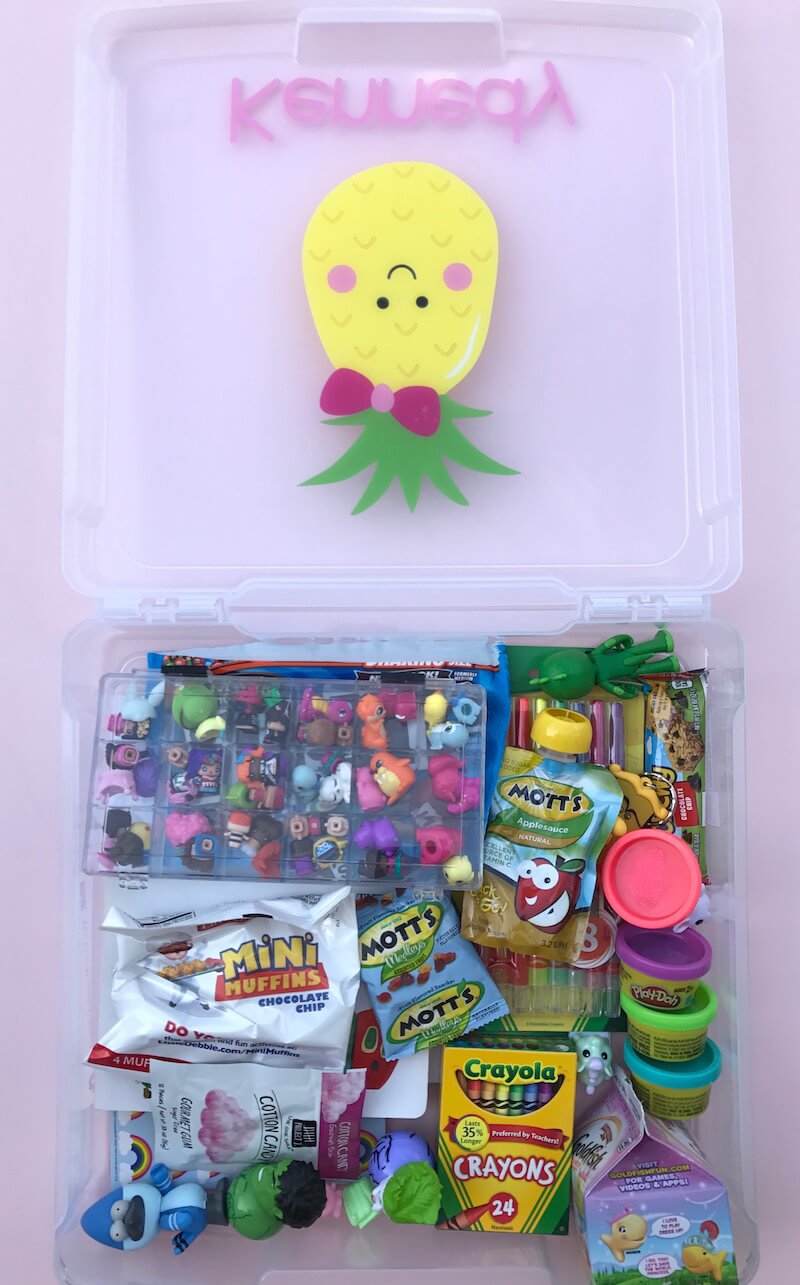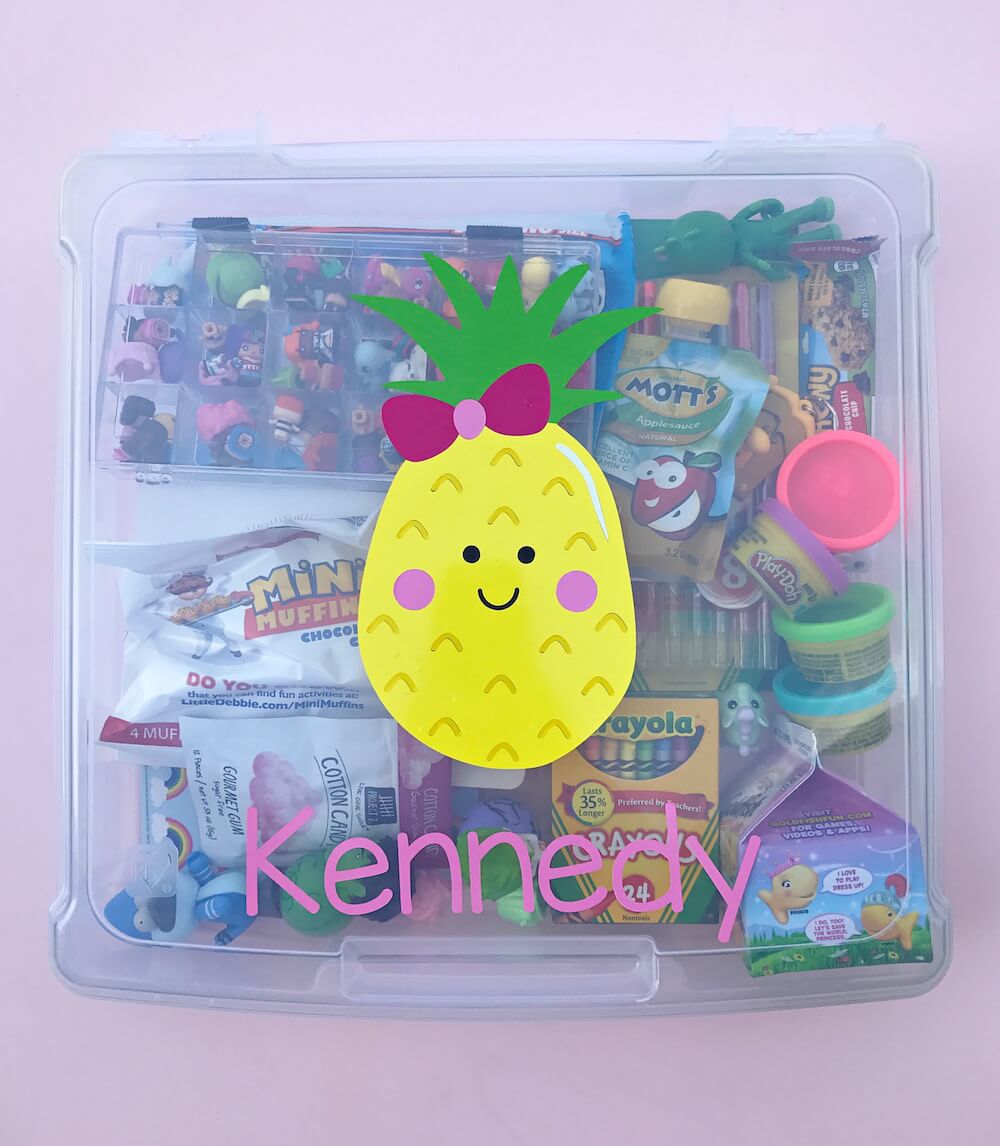 Happy summer and happy crafting! ♥
Kayla (@kayla_made)