Using HTV To Embellish Paper Crafts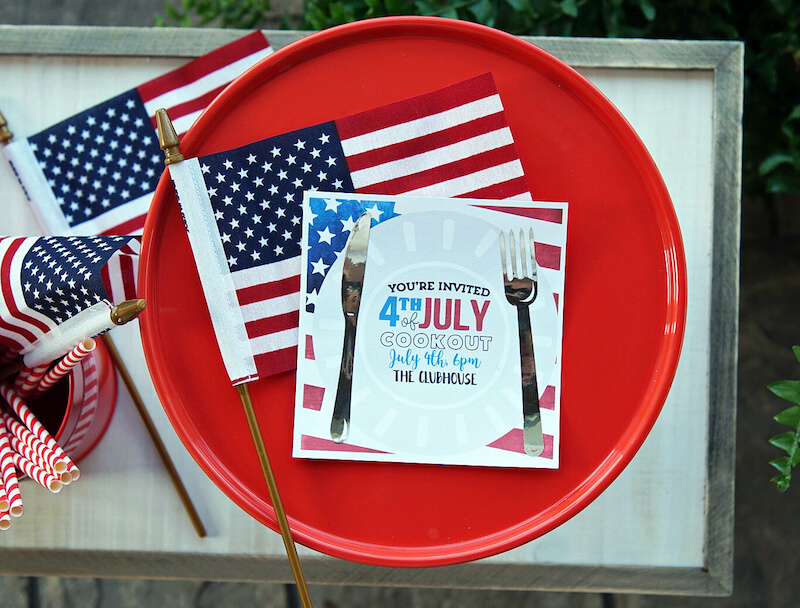 Have you ever tried using heat transfer material on paper? Game changer. It's so much easier than foiling or glittering by hand and all you need is a trusty old iron. Today, I'm showing you how to create a fun invitation for your July Fourth festivities that people will think you had custom made. The knife and fork are done in metallic silver HTV so they look shiny like real silverware! This is riveting stuff, ladies. Pull up those Lula Roes and lets get started.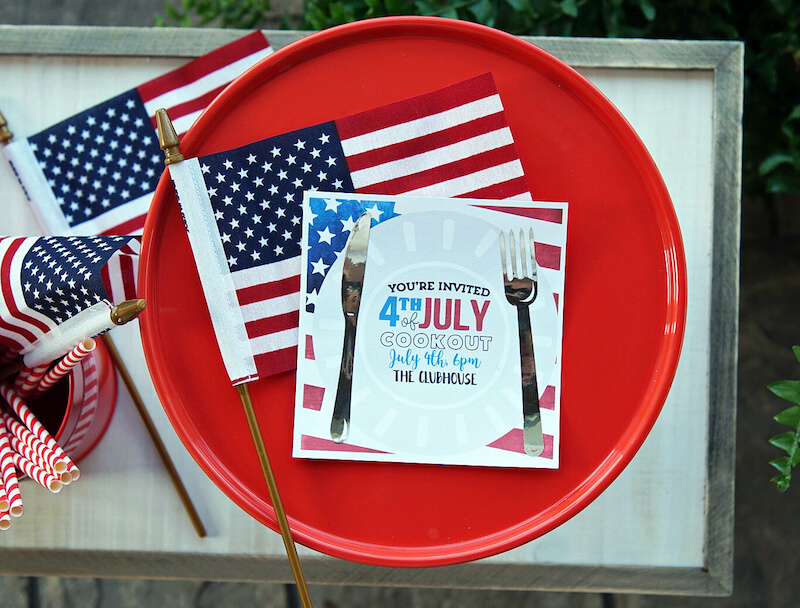 You'll need:
White Card Stock
Printer
Iron or Heat Press*
*This can totally be done with a heat press but keep in mind that it's paper and paper WILL burn. Max pressure at 320 degrees for 15 seconds is all you need. May no houses be burned down in the name of crafting. Amen.
Start by setting up and printing your design onto a nice quality card stock. I chose not to print the knife and fork to save ink but if you need them as a guide for your HTV then go ahead and print away! I also cut my card stock to size before printing, in this case I'm using 5×5 squares for a good handheld sized invite.
Now set up the fork and knife design in Design Space and select the mirror image box. Place the HTV on your mat glossy side down and load it into the machine. Turn the dial to Iron-On and press go.
Weed and cut apart your silverware and then lay them glossy side up and iron them into place. I use firm pressure with the end of my iron for 5-10 seconds. Peel away the carrier sheet when cool.
You can see how shiny and real the foil HTV looks. Totally looks like you had fancy invitations custom made!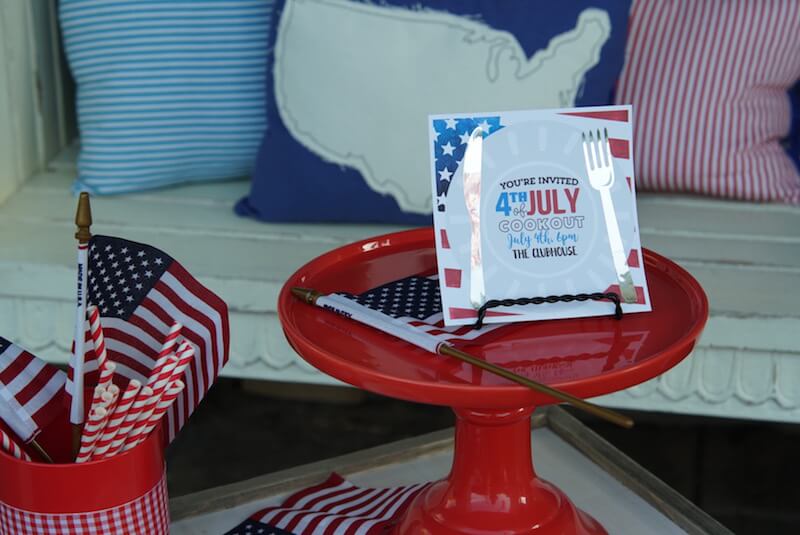 Have you used HTV on paper before? I'd love to hear about it!
Happy crafting!