Learn to Cut Fabric with your CAMEO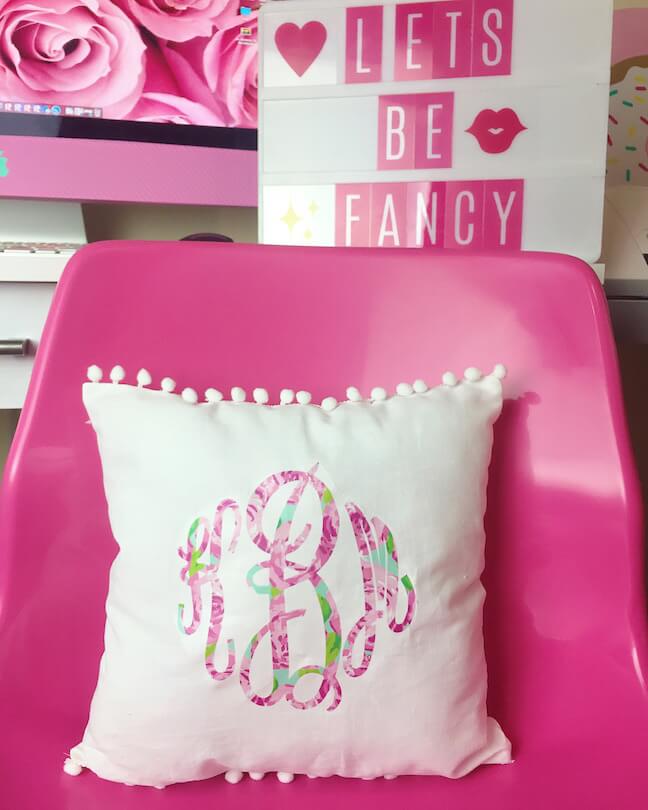 If you haven't used your CAMEO to cut fabric yet, now is the time to start! It couldn't be easier and you can quickly make fabulous projects that WOW people! Here are just a few examples of what you can make with fabric and your machine!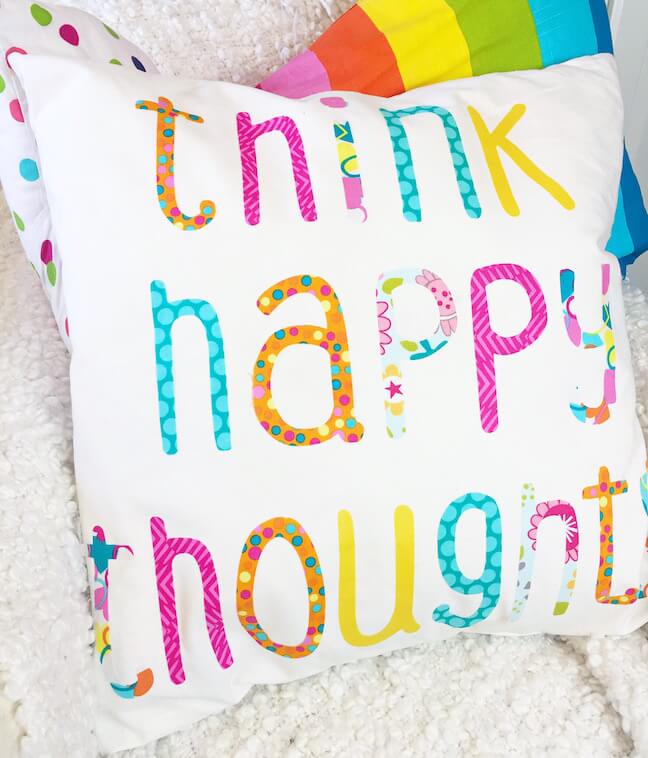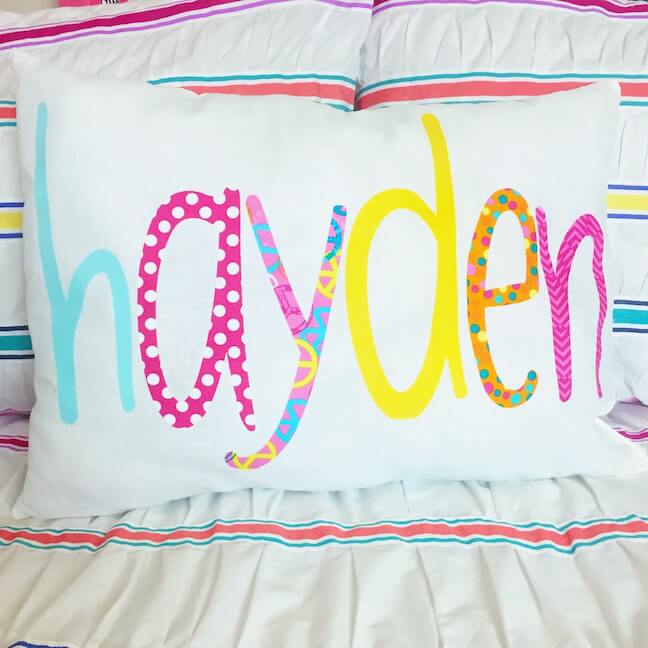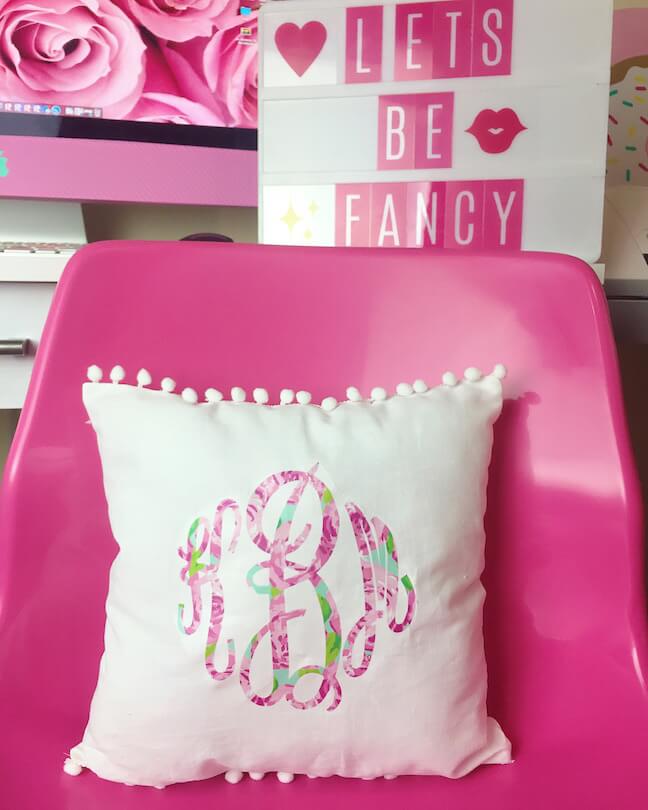 From quotes to names to monograms, you can cut it all with your CAMEO!
Start by ironing the fabric interfacing onto the wrong side of your fabric. It only takes 20-30 seconds to adhere. Let it cool completely before peeling away the paper backing.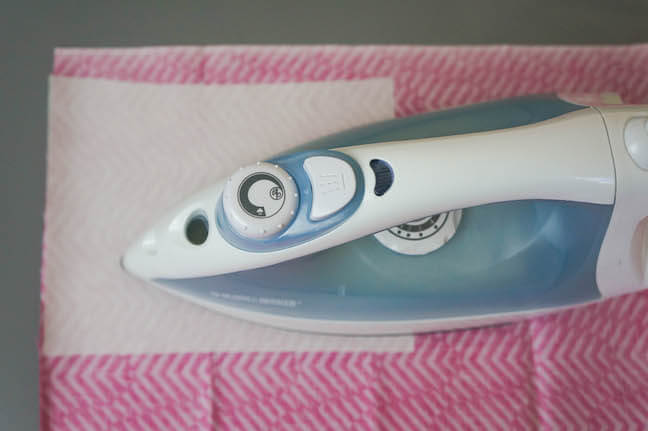 I worked in small sections since I was cutting each letter out of a different fabric pattern.
Adhere your fabric with the interfacing to your cutting mat, I always use a little painters tape to hold down the edges really well but if your mat is new that won't be necessary. Use the cut settings for thin fabrics if you're cutting cotton like I am. The recommended blade setting is 3 but I always set it to 4.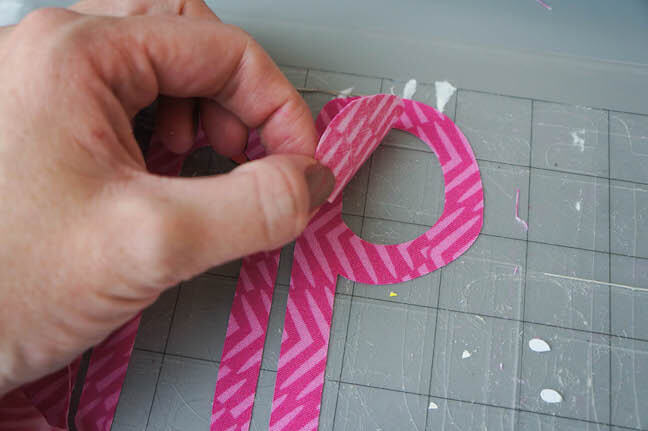 You can see the cut lines are nice and clean. The CAMEO does an amazing job! At this point all you have to do is lay out your letters on your pillow case, sticky side down and iron them on. It's difficult to take photos while ironing, so I don't have any for this step but hopefully everyone knows how to use an iron anyway! 😉
Just to be safe I sealed the edges of my letters with a little "stop fraying" glue by Aleene's.  It helps seal any fraying or lifting edges. If you need your pillows to be totally washable I would run a stitch around the letters with a sewing machine or, if you're extra talented, by hand!
Happy Crafting!
K