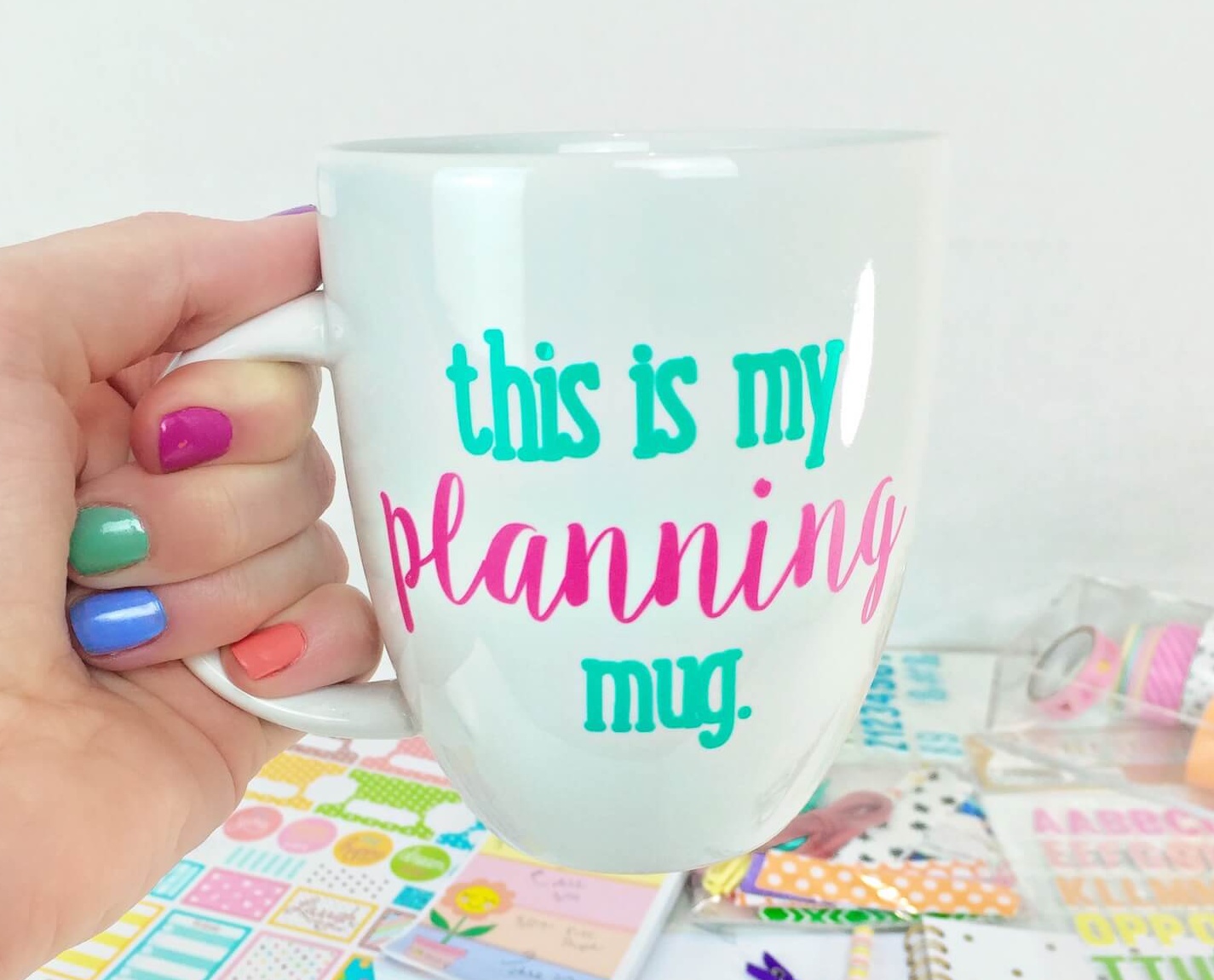 It has been a crazy busy couple of months. Between being a full time mom, a room parent, cheer mom and blogging for Silhouette America, I am one busy girl. I couldn't possibly keep everything organized if I didn't have my planner and all of my favorite supplies! Today I want to quickly round-up some of my current favorite planner goodies.
It's no secret that I'm addicted to colorful planner stickers! Most of the time I put together my own designs but this week there was a huge 50% off sale on the Silhouette Design Store so I downloaded a ton of happy rainbow stickers! I think I'm set until Fall! So, as far as planner stickers go, I love the ease of being able to print and cut my own customized sets in just a few minutes! The print and cut feature alone makes the CAMEO totally worth every penny!
Washi tape is probably one of my favorite things in the history of ever. I use it daily! By far the best custom washi tape is by Lemony Stitch! Follow her on instagram to see when her shop will restock. I signed up for her monthly washi subscription so every month I get the BEST fabric rainbow washi and other fun surprises!
Every planner girl needs a cute mug to drink her favorite hot beverage from, right? I am so obsessed with my new "planning mug"! You can grab one for yourself right here in my shop! I'll  be sending out some special planner stickers to the first 5 to order!!
Happy planning ladies!
-Kayla