Print and Cut Planner Stickers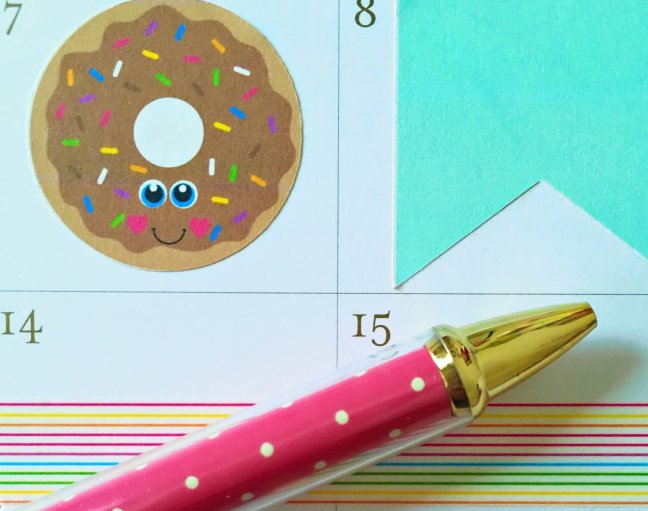 This is a basic tutorial on creating your own print and cut planner stickers, it will be boring if you're a seasoned Silhouette expert but hopefully it will be helpful to all of the newbies out there.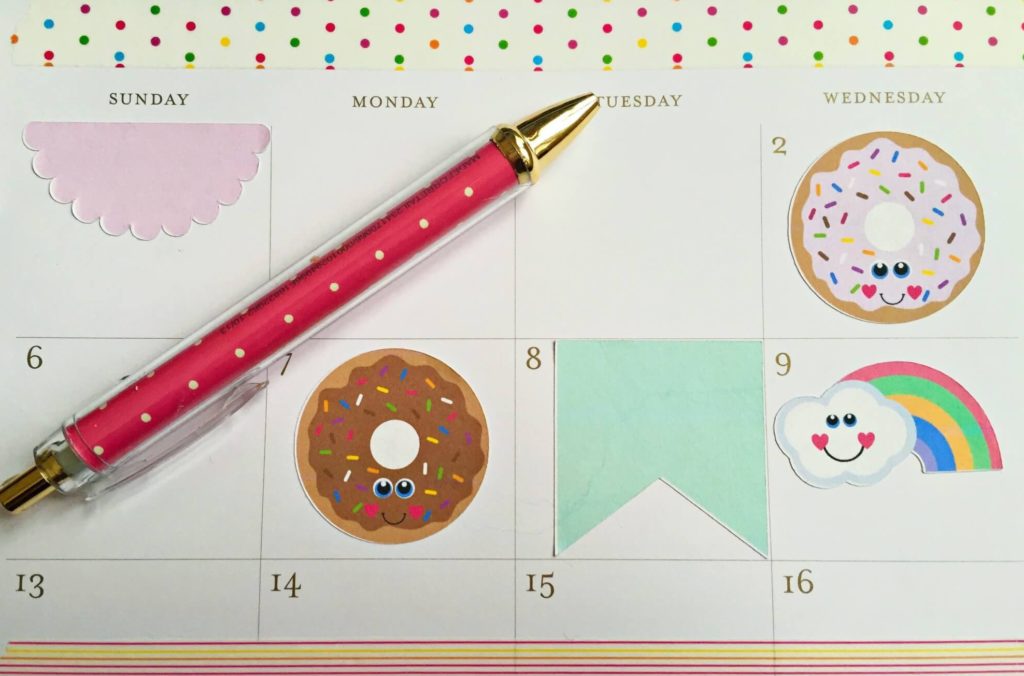 Open up your design in Silhouette Studio, I chose this cute donut from the design store. Right click on the design and click "ungroup", this will allow you to edit the colors of the design and delete the unwanted shapes.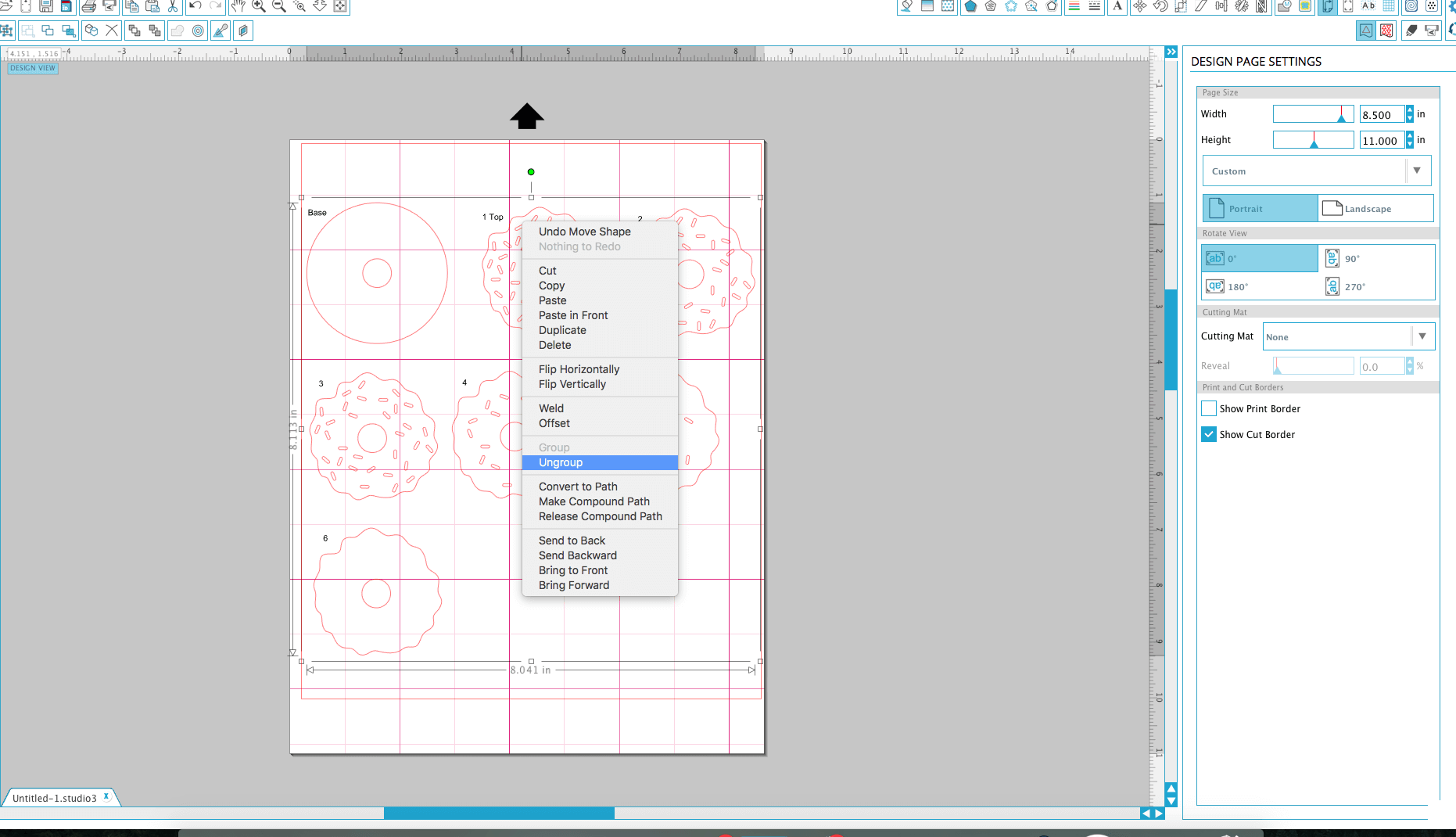 To separate the sprinkles from the frosting you will once again need to right click the design and this time select "release compound path". Now you can make the sprinkles and frosting the color(s) of your choosing.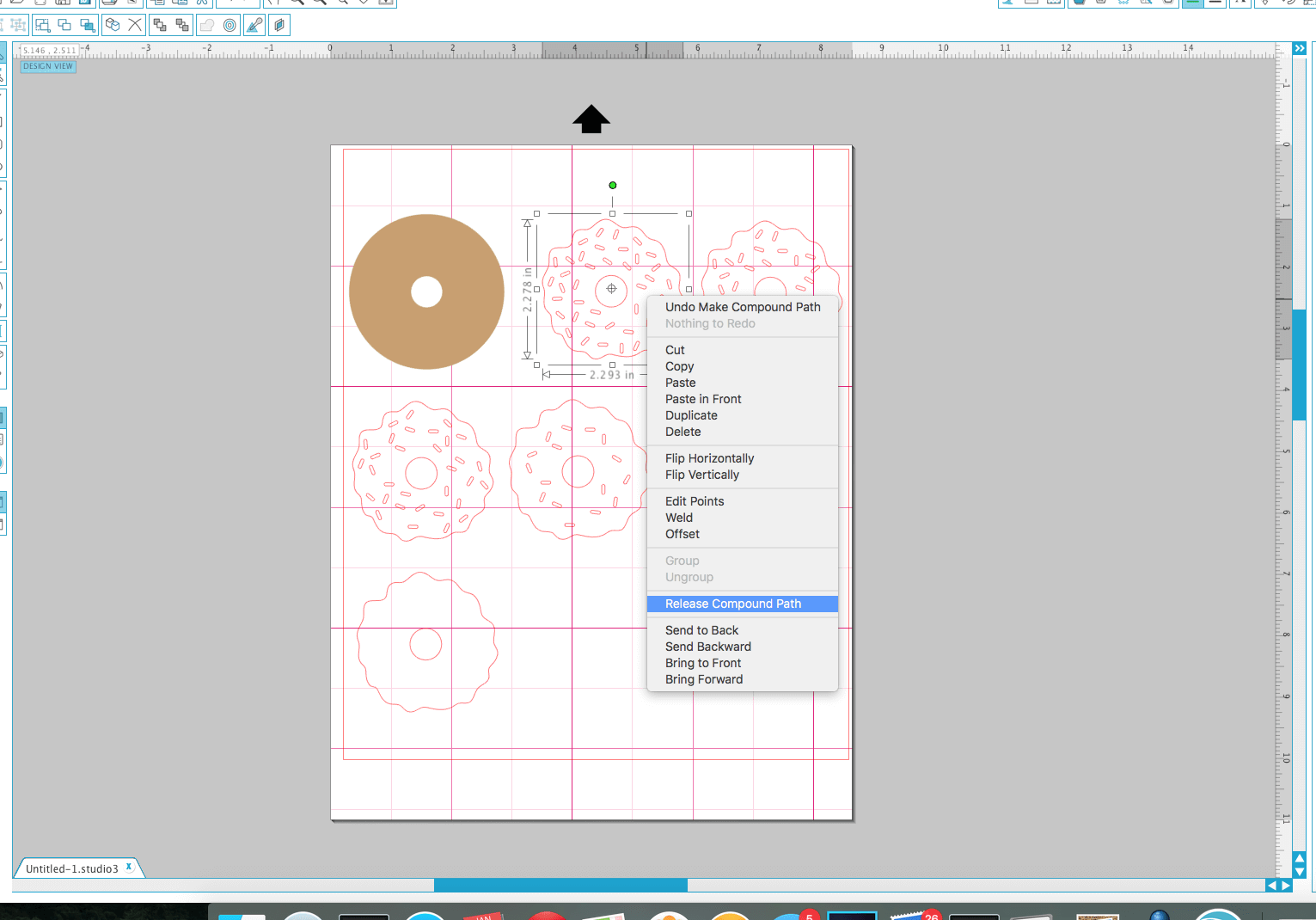 Once everything is how you want it to look you can then regroup the image, resize it and place it inside the registration marks. Before regrouping my image, I duplicated it and changed the frosting colors so that I would have the four options you see in the photo. Make sure all of your designs are inside of the red cut lines then send your image to the printer.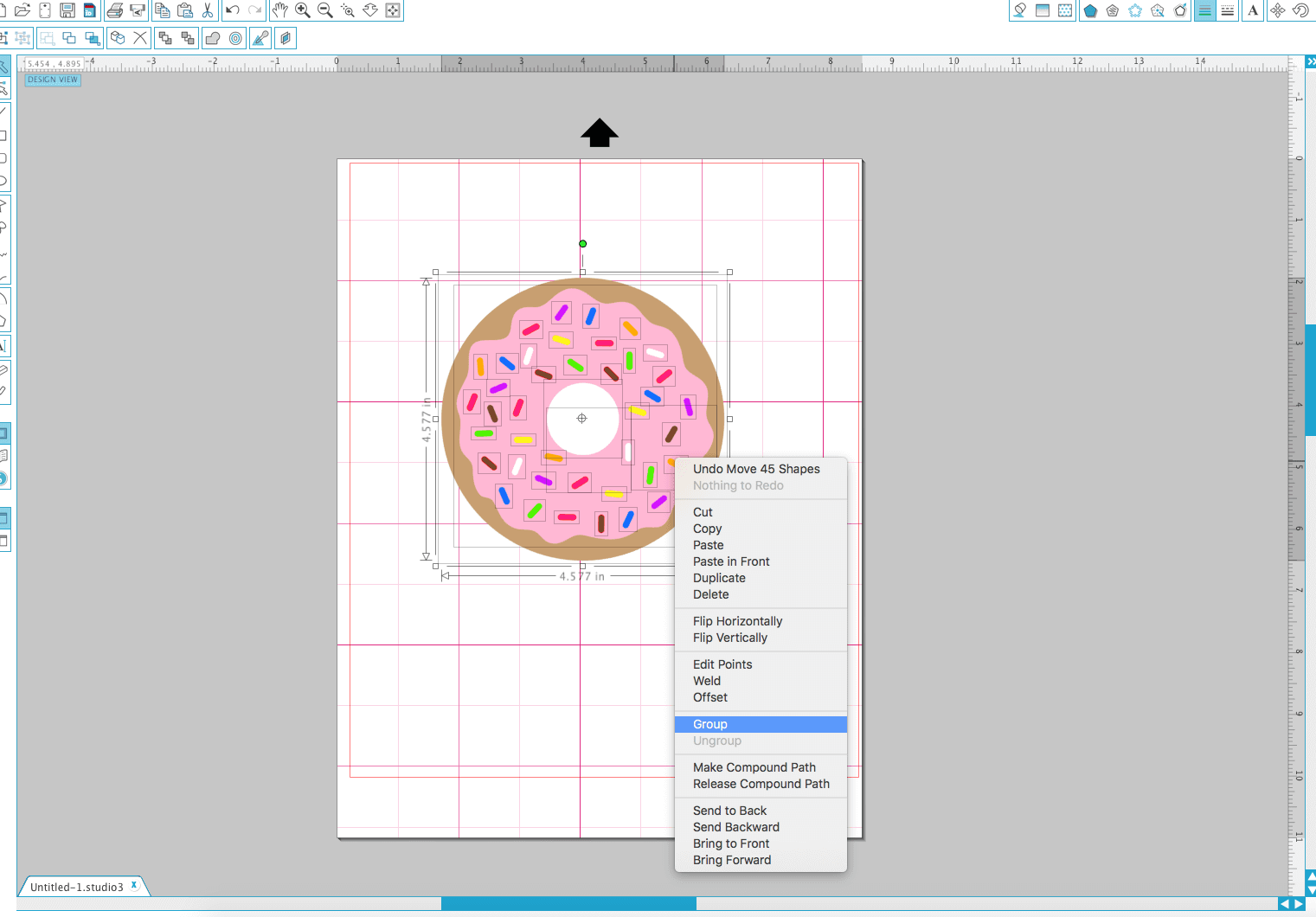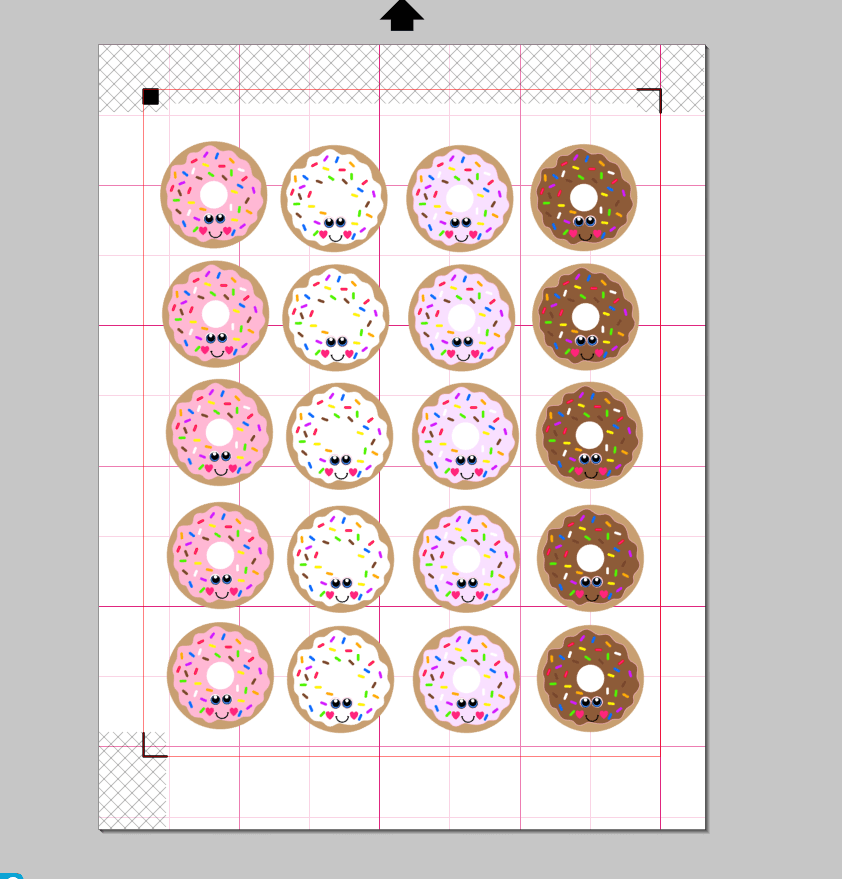 Your designs will print along with the black registration marks. Place your paper on the cutting mat and load it into the machine.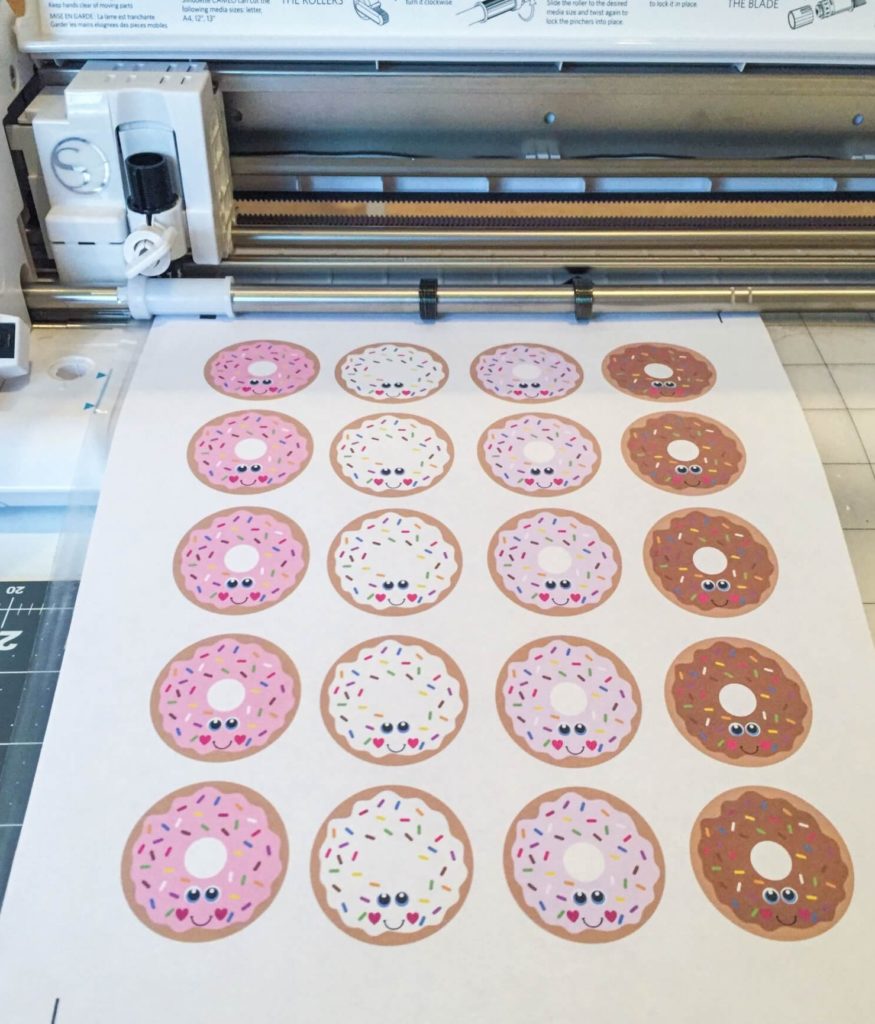 Click the Cut Settings icon and select "cut edge" this way the machine will only cut around the circumference of the circle and won't cut out every little sprinkle. Choose your material ( I am using white sticker paper) and set your blade to the recommended settings. The Silhouette will read the registration marks and perfectly cut around the designs. You can then remove the backing and decorate your planner with your new stickers!