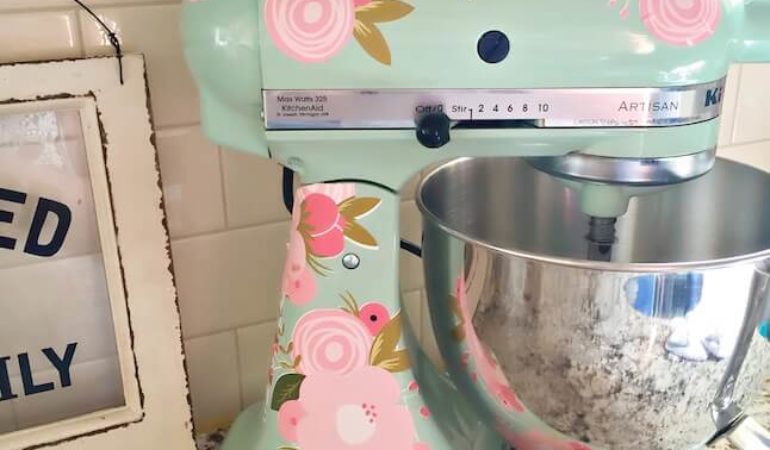 Printable Vinyl has been one of my favorite medias to use with my Silhouette CAMEO for quite some time. It's incredibly versatile and totally customizable. All of the projects you see below were created using printable vinyl and Silhouette Studio.
The first thing you'll want to do when you're dealing with print and cut is turn on your registration marks, this will give you an idea of how much space you have to work with. I always set my margins to the lowest setting so that I can maximize my amount of free space. To do this you simply drag the sliders marked 0.625 all the way down to 0.394.
In this case, the design I'm using comes with the option of margins or no margins around the flowers. Since I'm going for the look of a painted mixer, I don't want margins around my designs. Just right click to ungroup the designs and delete the unwanted text and shapes.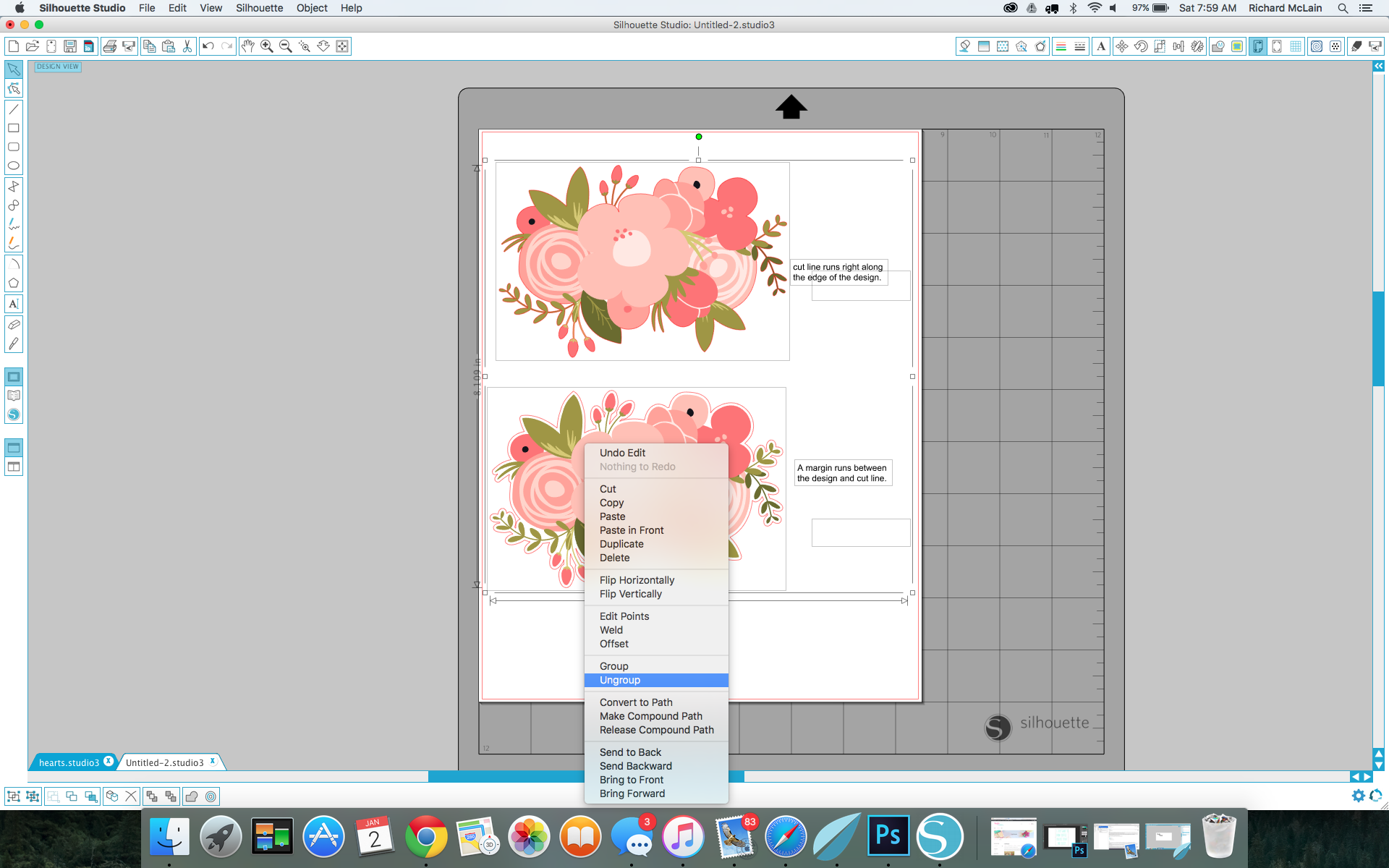 Once you have your designs in place (inside the margins!) you'll want to click the print button and send it to your printer. Your designs will print along with the black registration marks.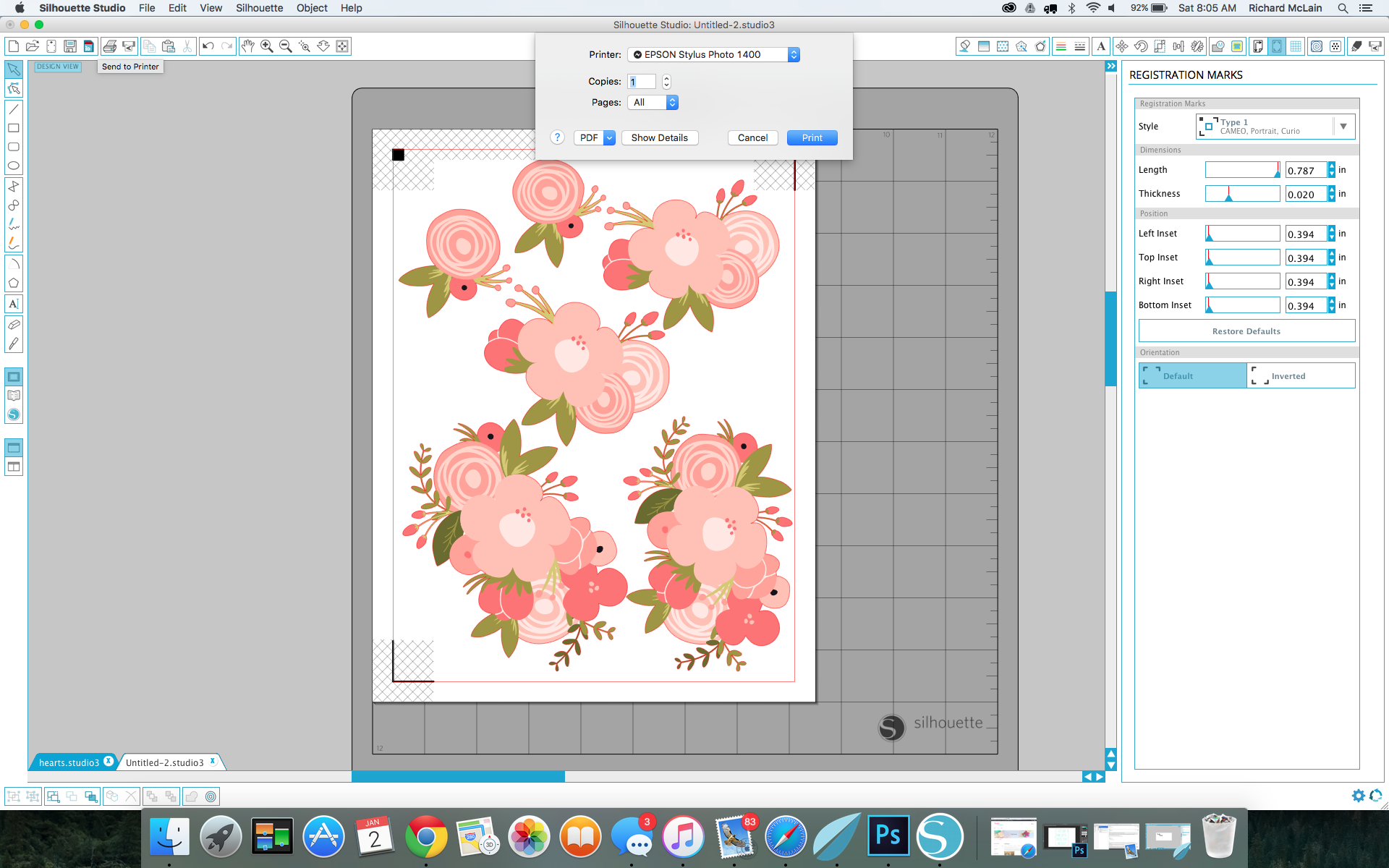 Below is how your image will look once printed. At this point you just place your printed vinyl on your cutting mat and load it into the cutting machine. Set your blade to a 1 and click "send to Silhouette". The machine will read the registration marks and perfectly cut around the printed designs. I placed one of the flowers on a black background so you can see how well the design was cut out.
Once you peel away the backing all you need to do is place your vinyl stickers on your mixer! I don't use transfer tape for this because the stickers are thick enough to pick up and smooth down by hand. If you get a crease or bubble in your sticker, just peel it up and re-stick!
---
---
Related Posts
---
---