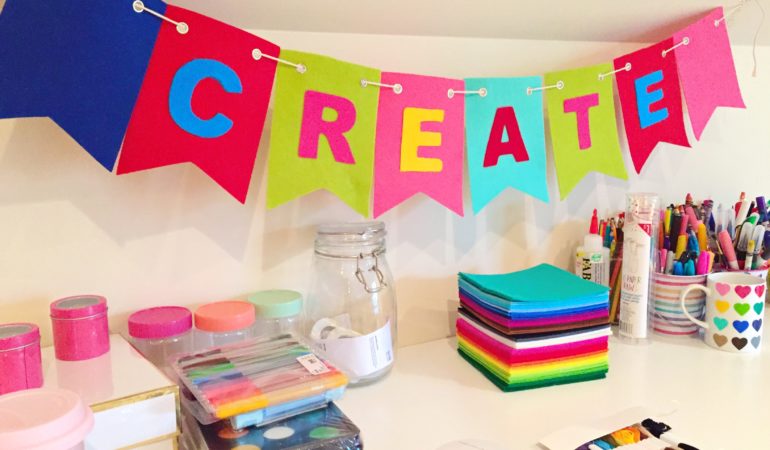 Did you know the Silhouette CAMEO can cut felt and fabric? Well, it can! All you need is your fabric or felt of choice and Silhouette's fusible fabric stabilizer. I found this blank banner in Target's dollar spot (where all great things are found!) and I immediatley knew I needed its rainbow happiness in my craft room! I decided to add the word CREATE to the banner, since that is what I do all day everyday. 😉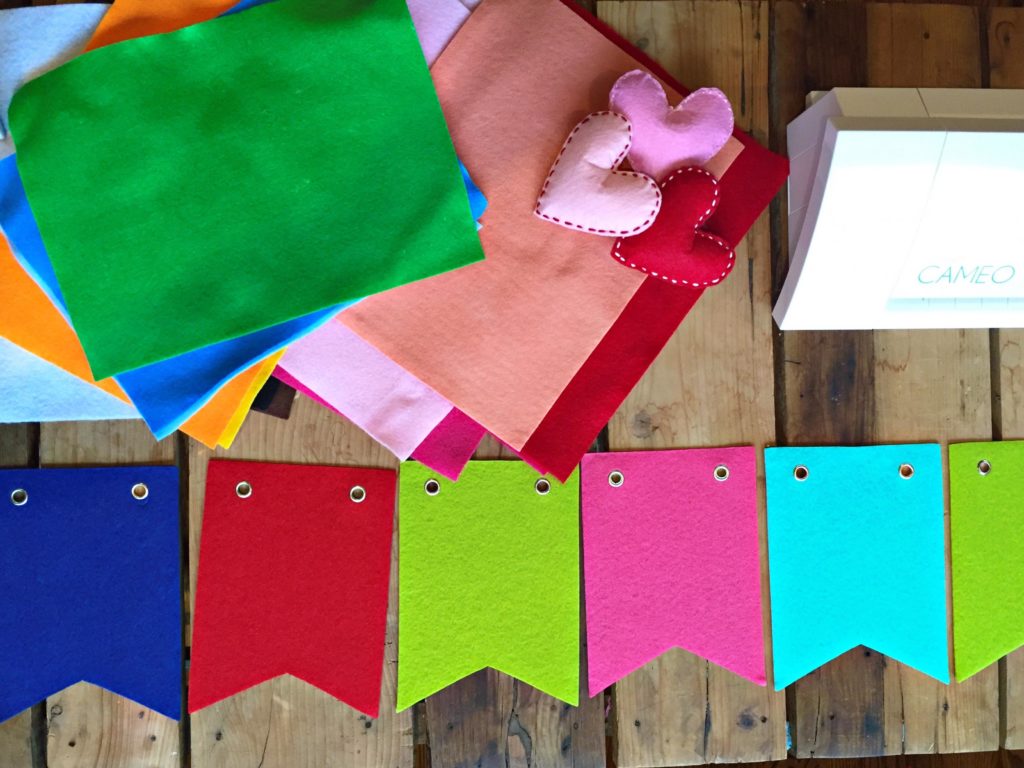 I started by ironing the stabilizer onto my pieces of felt. In this case, the felt is the same on both sides so you don't have to worry about which side to iron on but if you're using a printed fabric then you would want to iron it onto the wrong side. It only takes a minute to fuse, when you pull away the paper backing you'll see the shiny stabilizer adhered to your felt/fabric. Easy, peasy!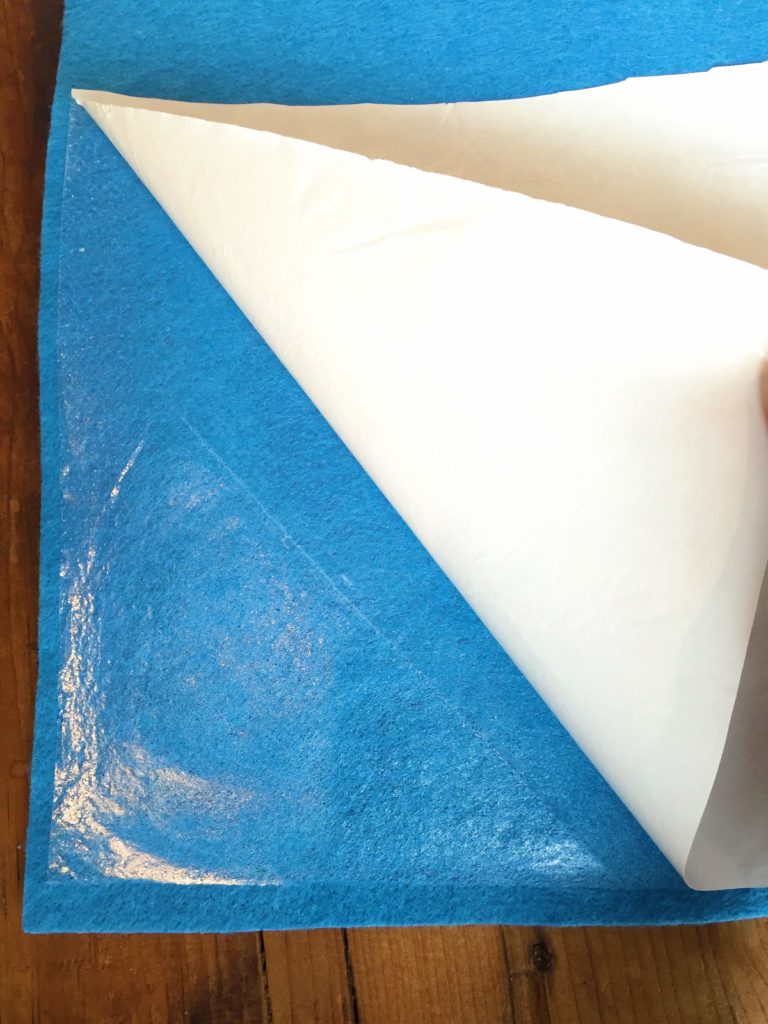 When you're in Silhouette Studio you'll want to change your cut settings to match your material. For felt I always set my fabric blade to a 9 and if its a thicker fabric I use the double cut feature to make sure the cut goes all the way through.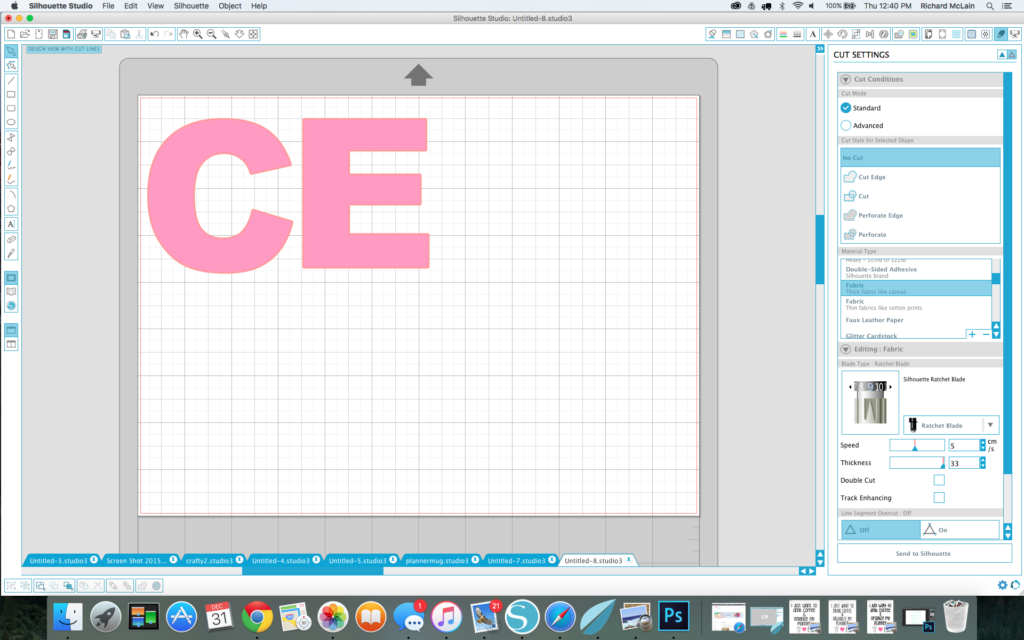 The cuts come out nice and clean! Yay!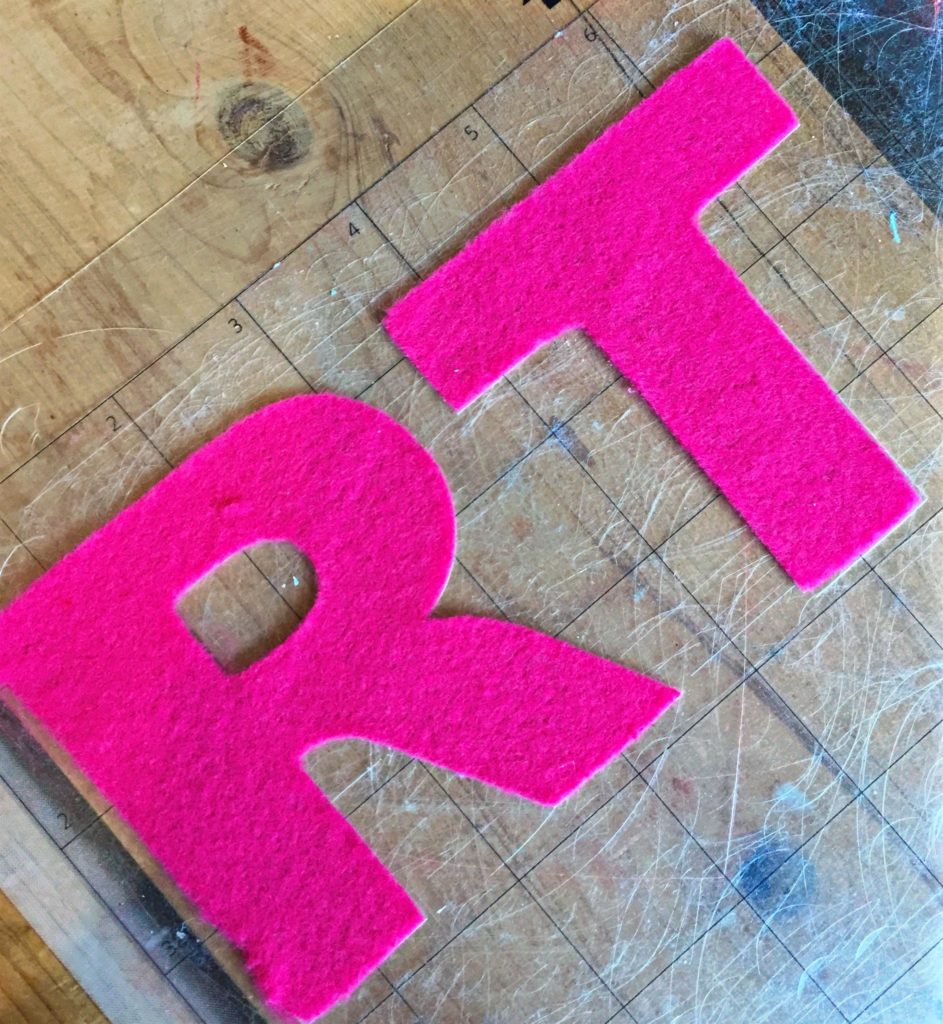 After cutting out all of my letters all I had to do was iron them to the banner, add my string and VOILA! Done!
From start to finish this little project was under 30 minutes and it totally brightened up the blank wall above my crafting table!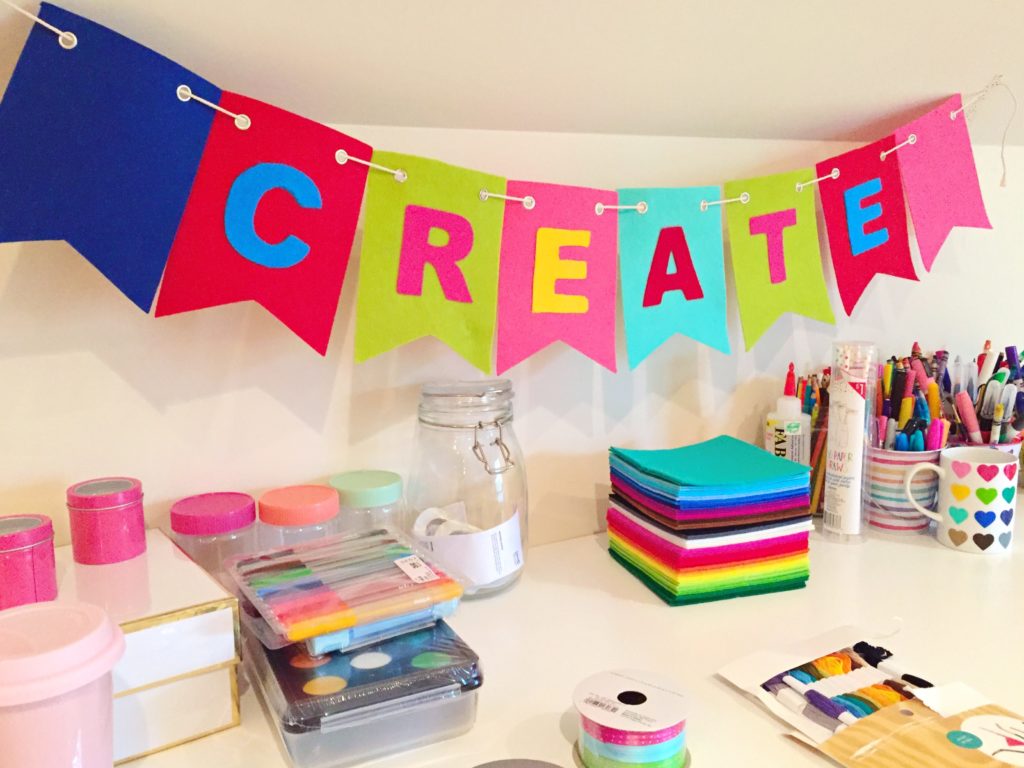 ---
---
Related Posts
---
---