DIY Halloween Idea: How To Create A Trick or Treat Candy Bin With Heat Transfer Vinyl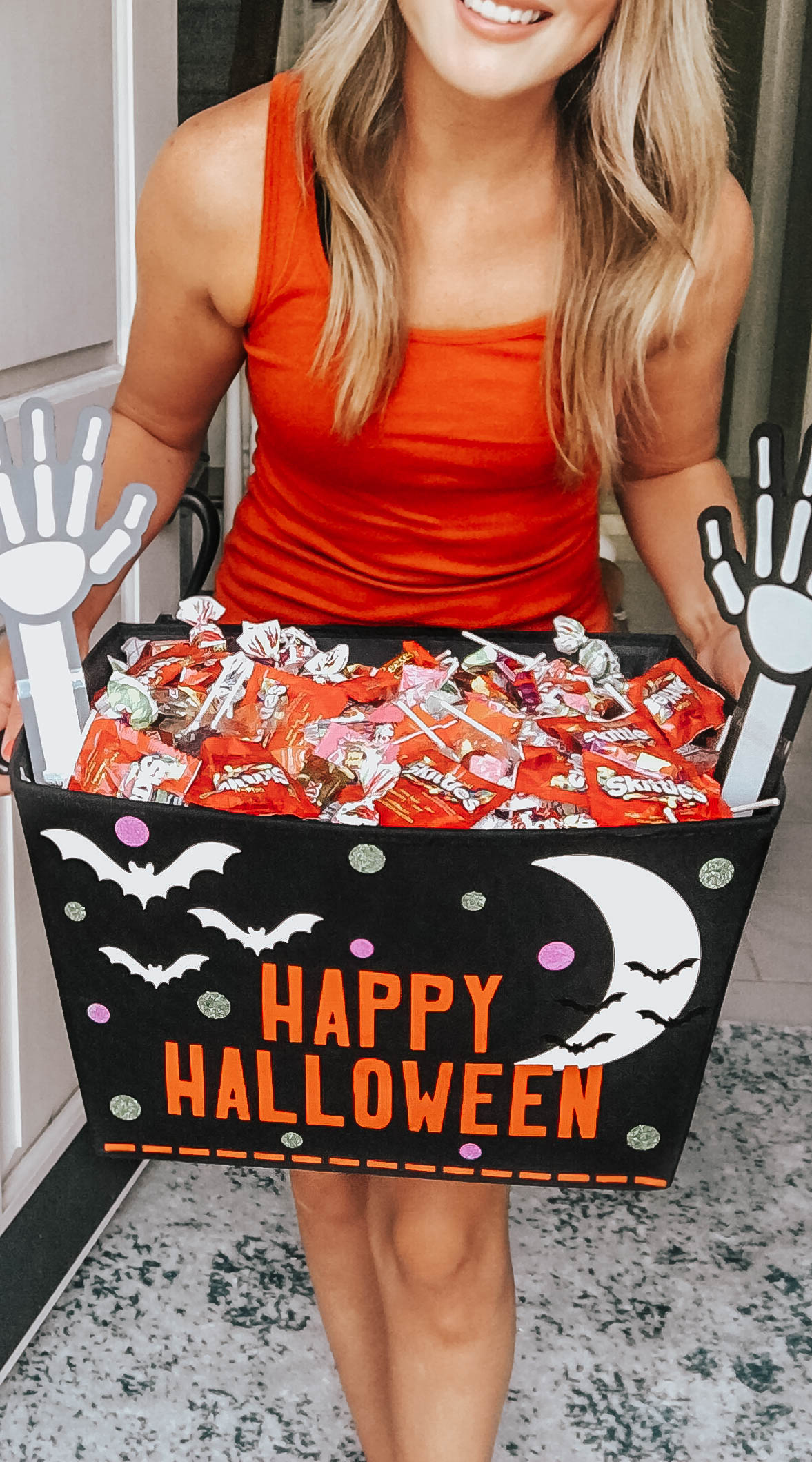 Hi there friends. Kayla here from the Kayla Makes blog and today we're getting spooky! Well, sort of. I'm gonna show you how to create your own trick or treat bin for Halloween using heat transfer vinyl and a blank canvas bin. Dust off that Cricut Maker, grab a few sheets of heat transfer vinyl and follow along with the easy step-by-step tutorial below.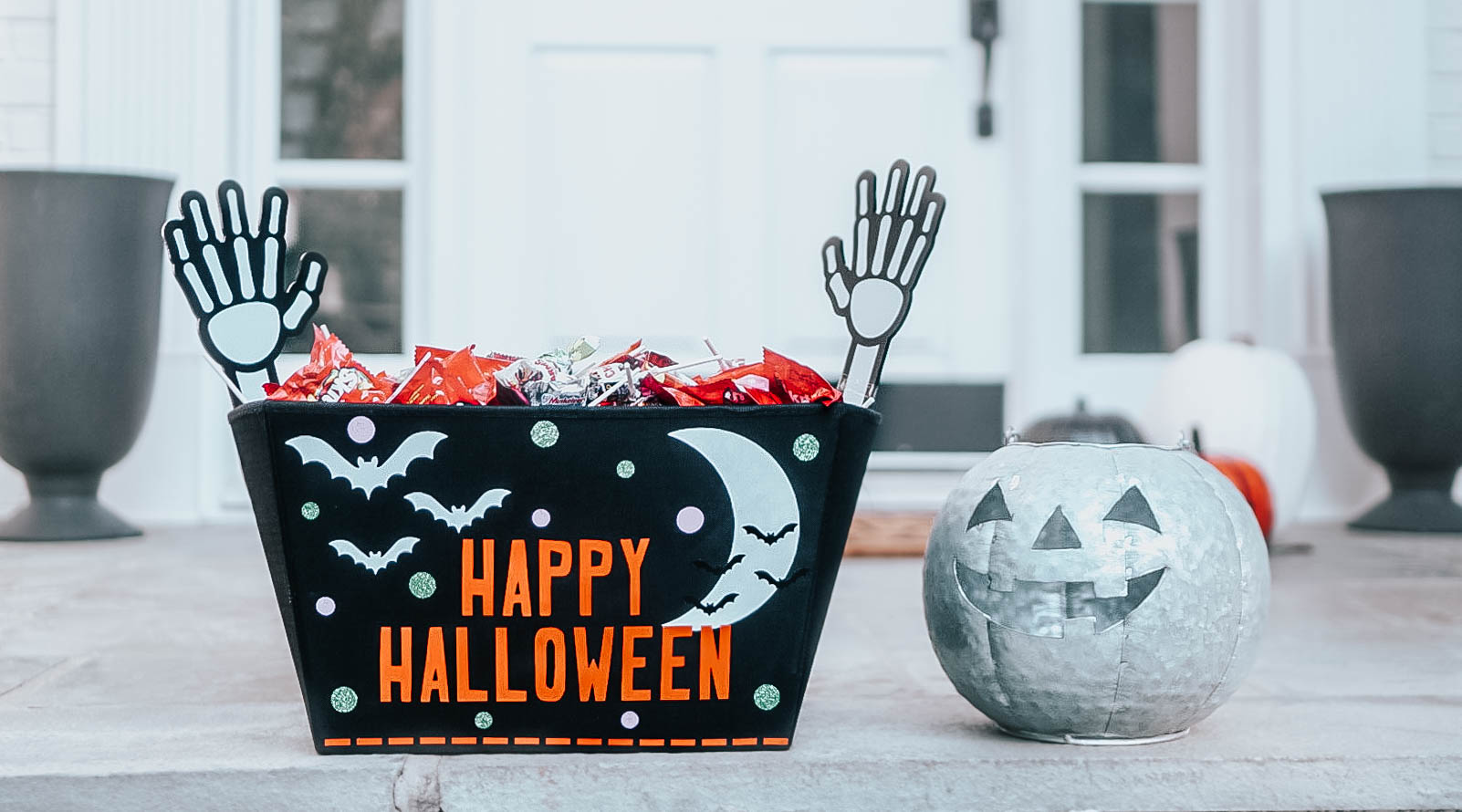 Estimated Time To Complete: 30 minutes (intermediate)
Supplies Needed:
Step One: Design Setup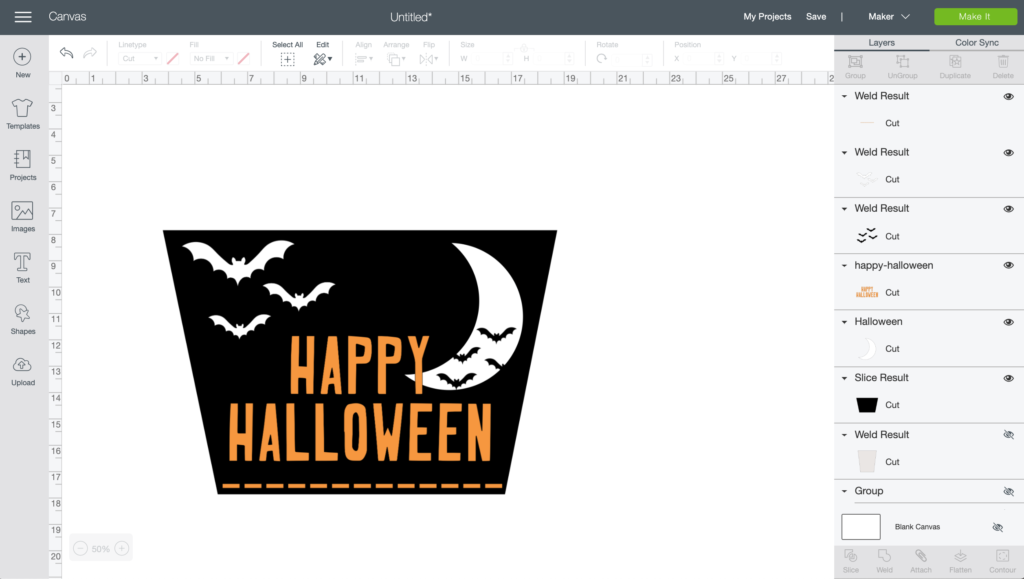 Upload the free halloween svg's into Design Space and scale the images to fit your canvas bin. I like to create a mockup on my screen and get a good idea of the placement of the designs.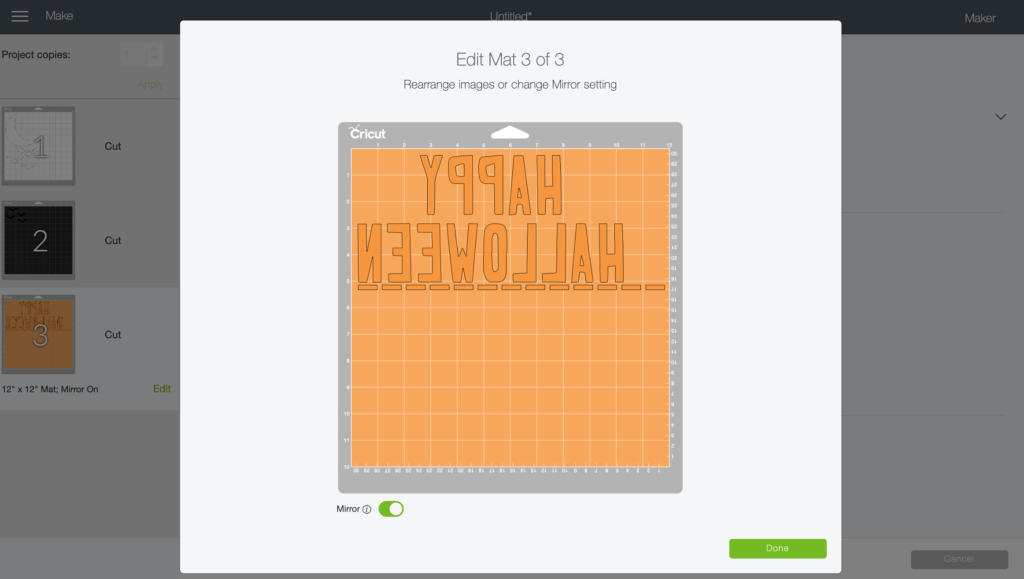 Once you're finished designing, click the make it button and on the following screen you'll want to turn on the mirror option for each mat. Just click the edit button next to the mat and then flip the mirror switch to on.
Step Two: Load and Cut Images From Heat Transfer Vinyl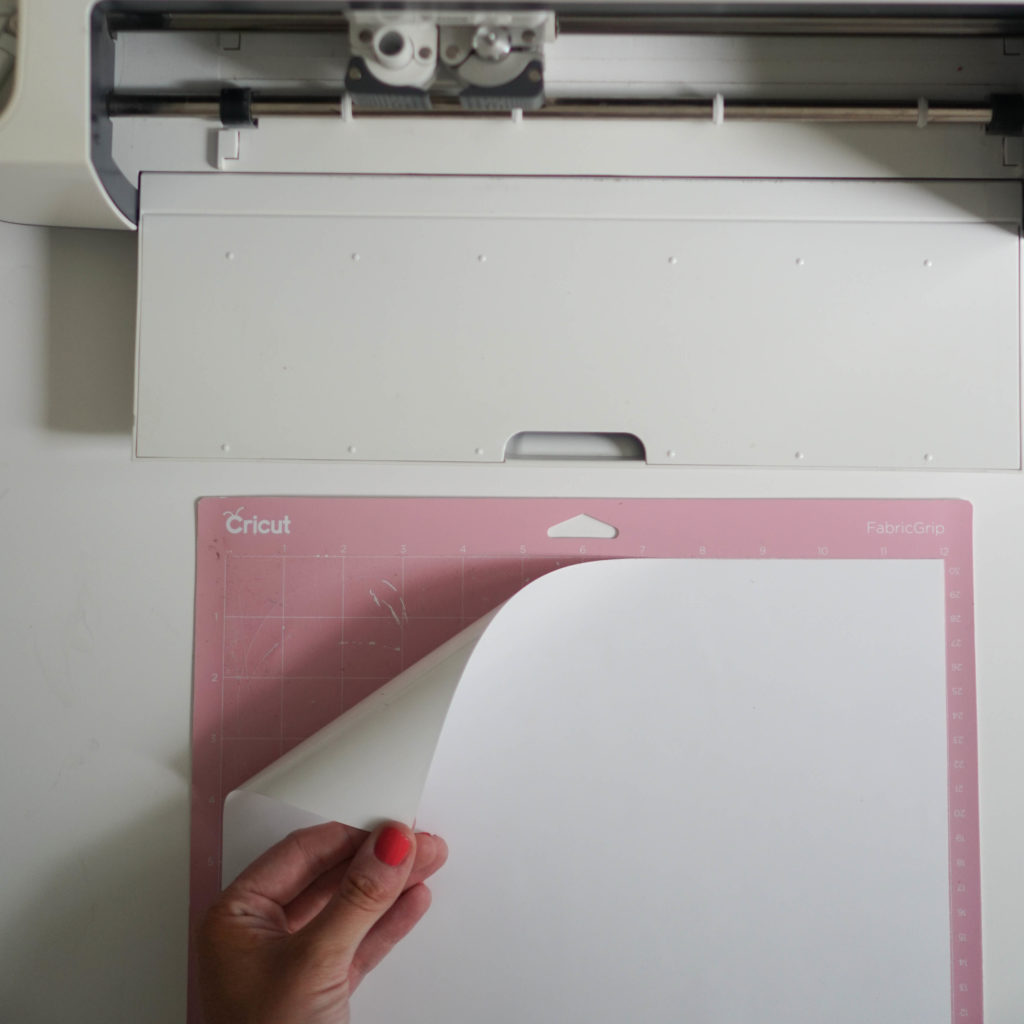 Place the heat transfer vinyl on the cutting mat with the shiny side (carrier sheet side) face down on the sticky part of the mat. Load and cut each color one by one, following the order of the on screen prompts.
Step Three: Weed Images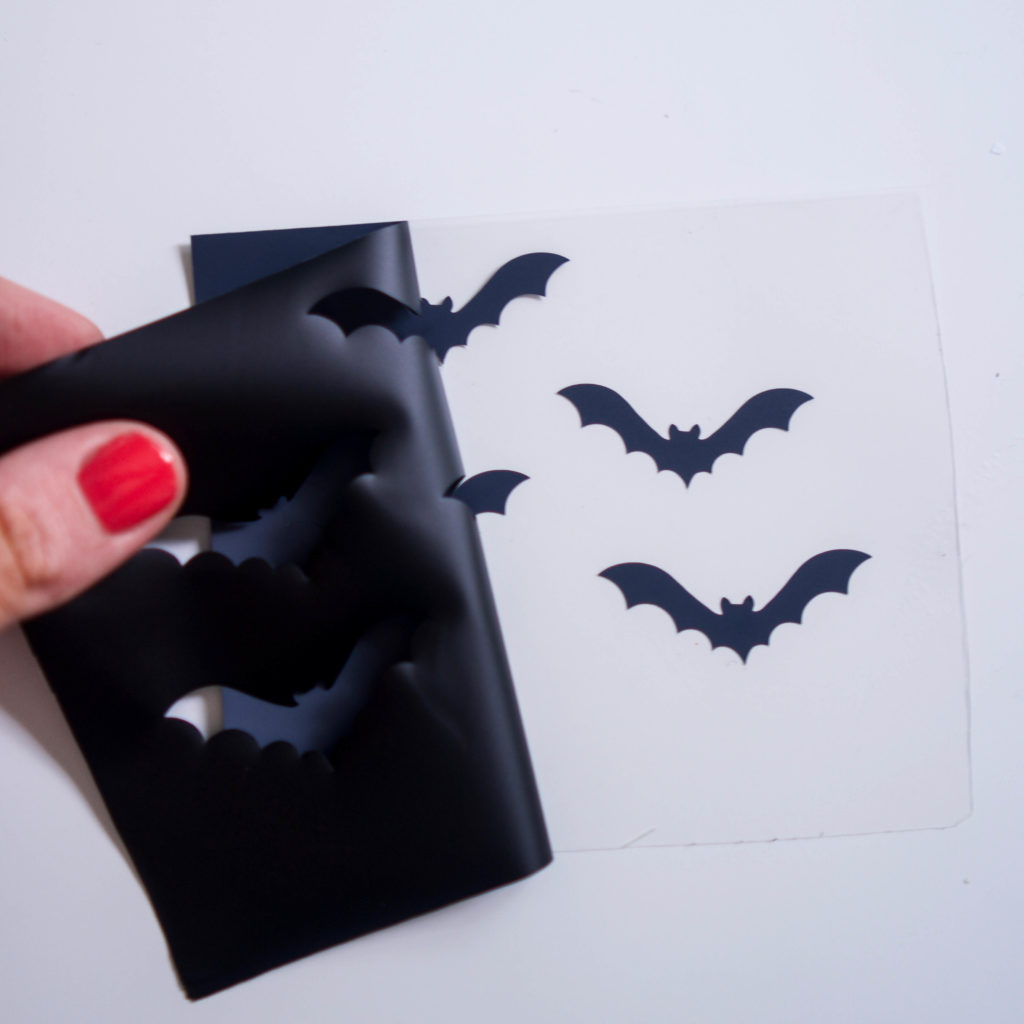 Once cutting is complete remove the excess vinyl from around the images.
Utilize a weeding tool where necessary.
Step Four: Iron On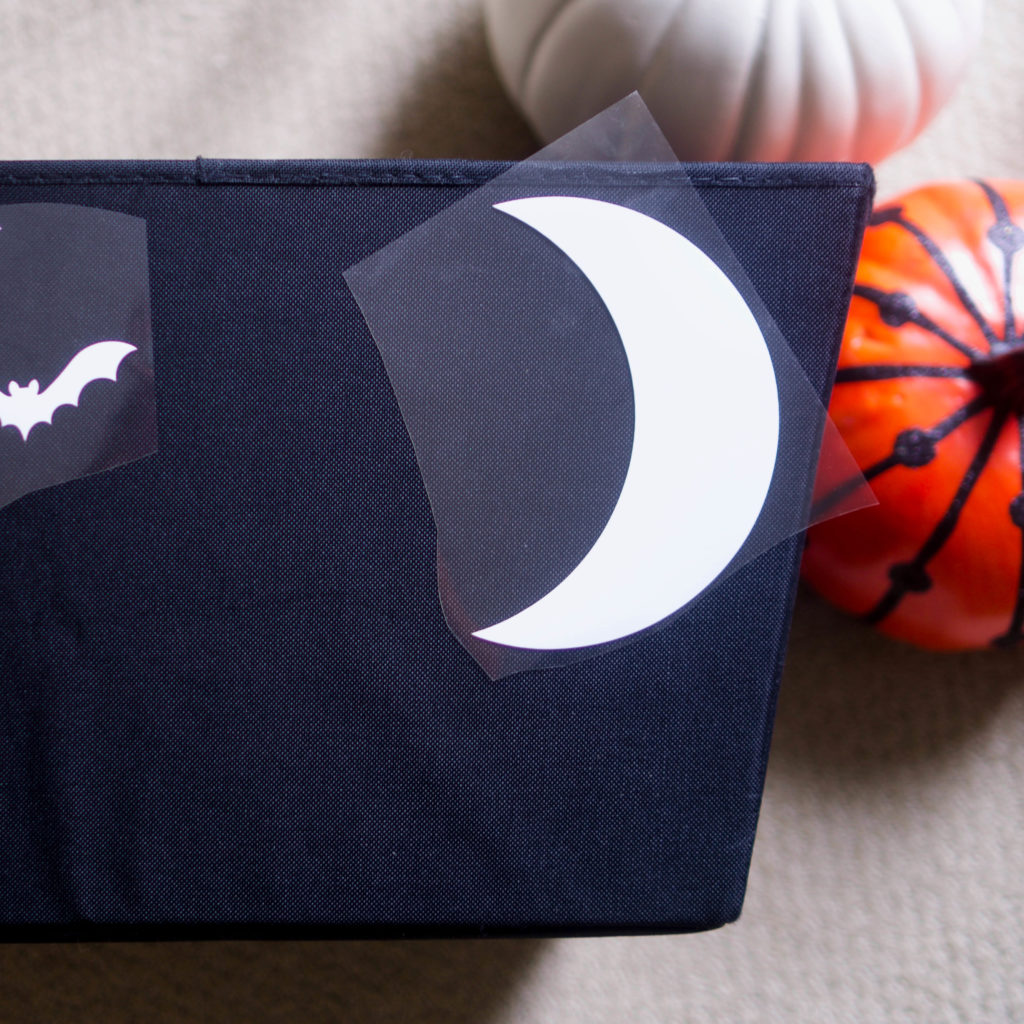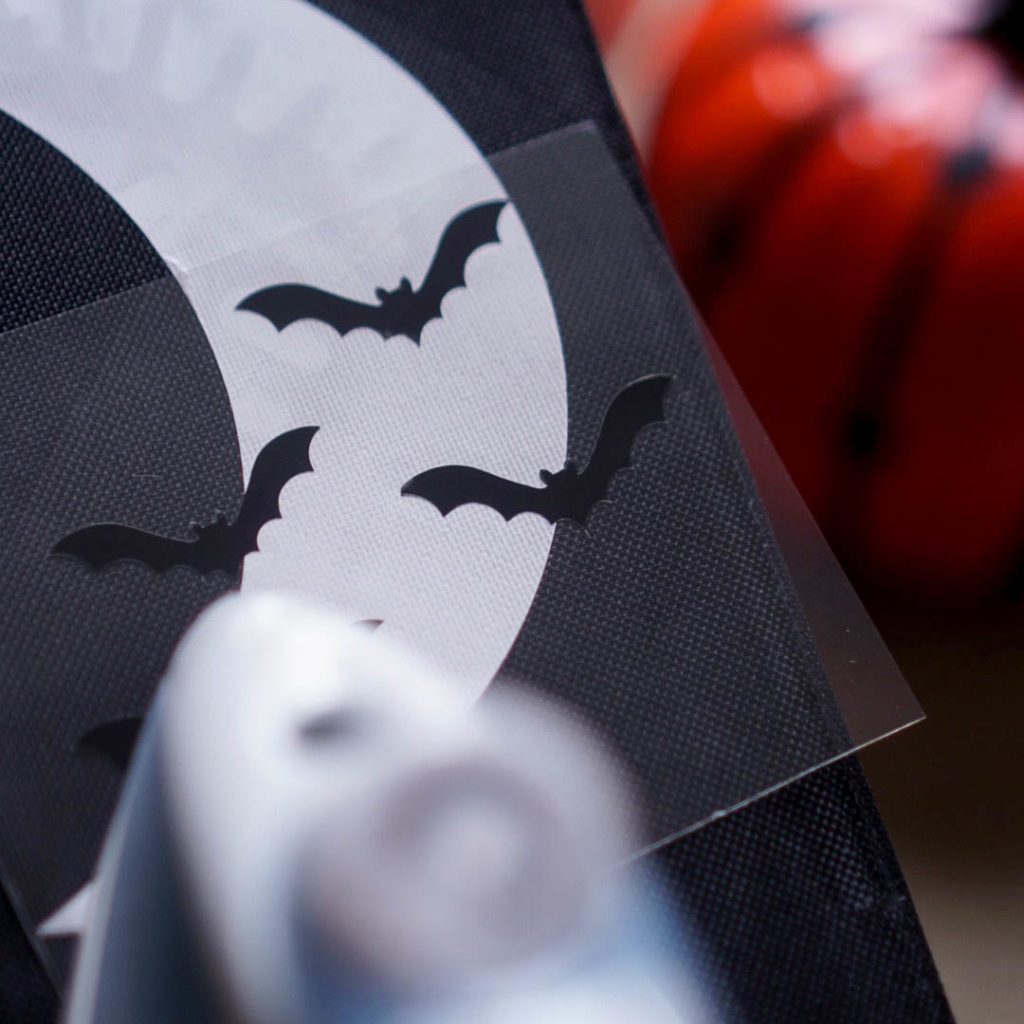 Start with the bottom color of heat transfer vinyl (mine is the white moon) and begin ironing on each layer. I pressed with a preheated iron on the cotton setting for 45 seconds.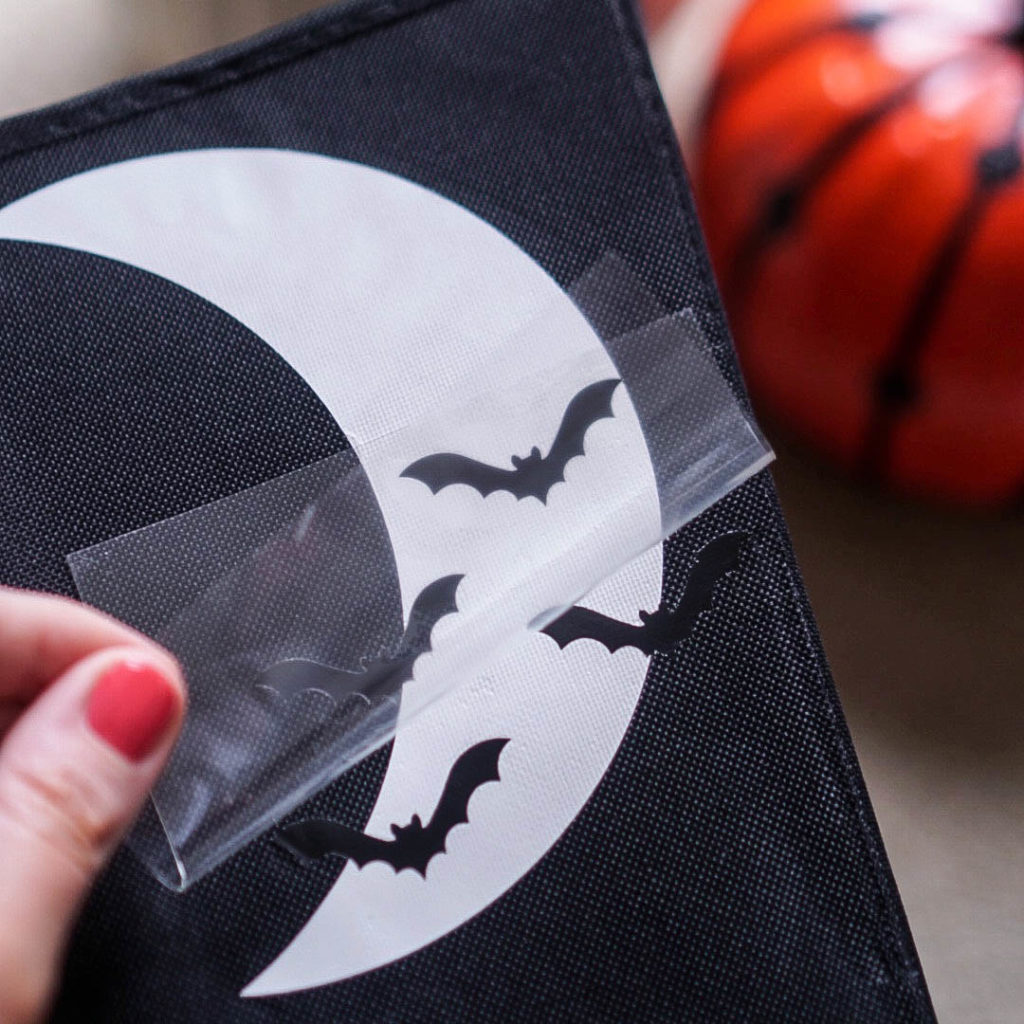 Let each layer cool before removing the carrier sheet.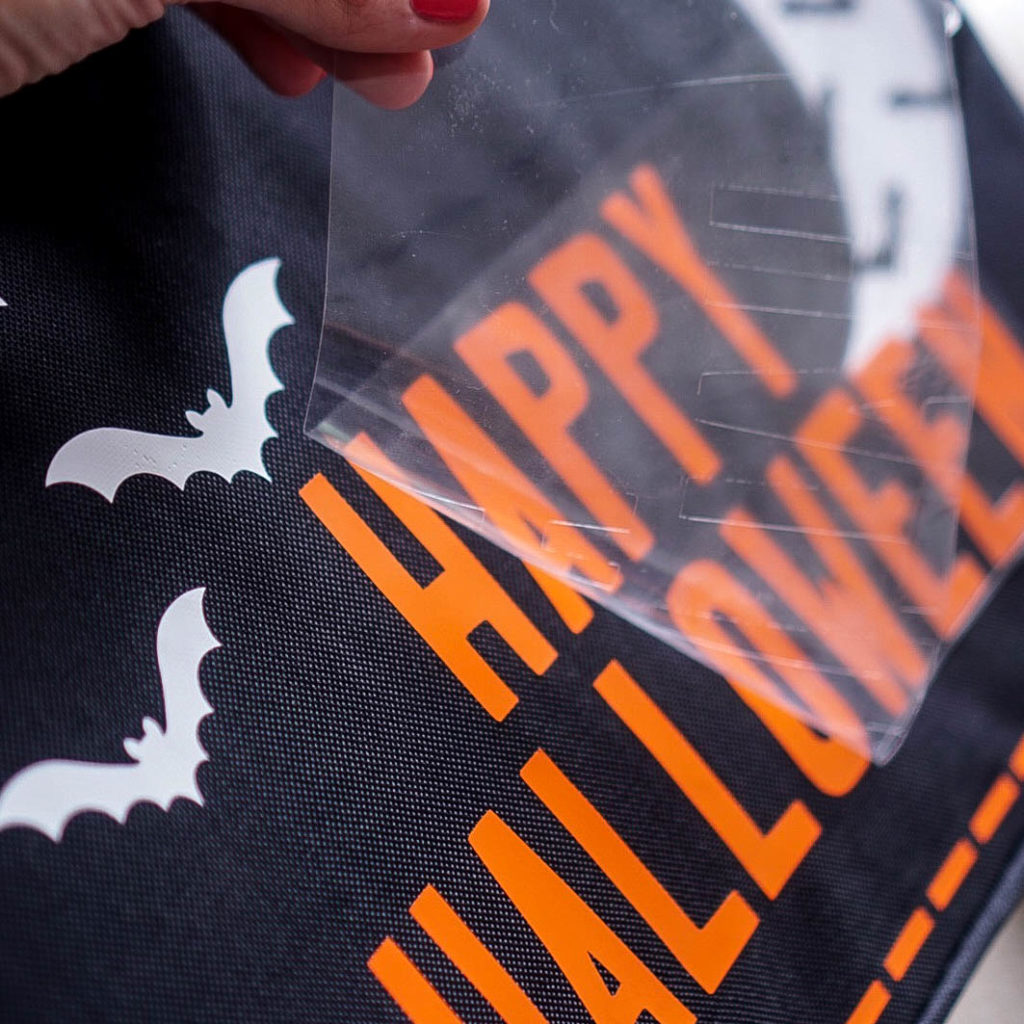 Continue adding the different colors of heat transfer vinyl until all layers are adhered to the canvas bin.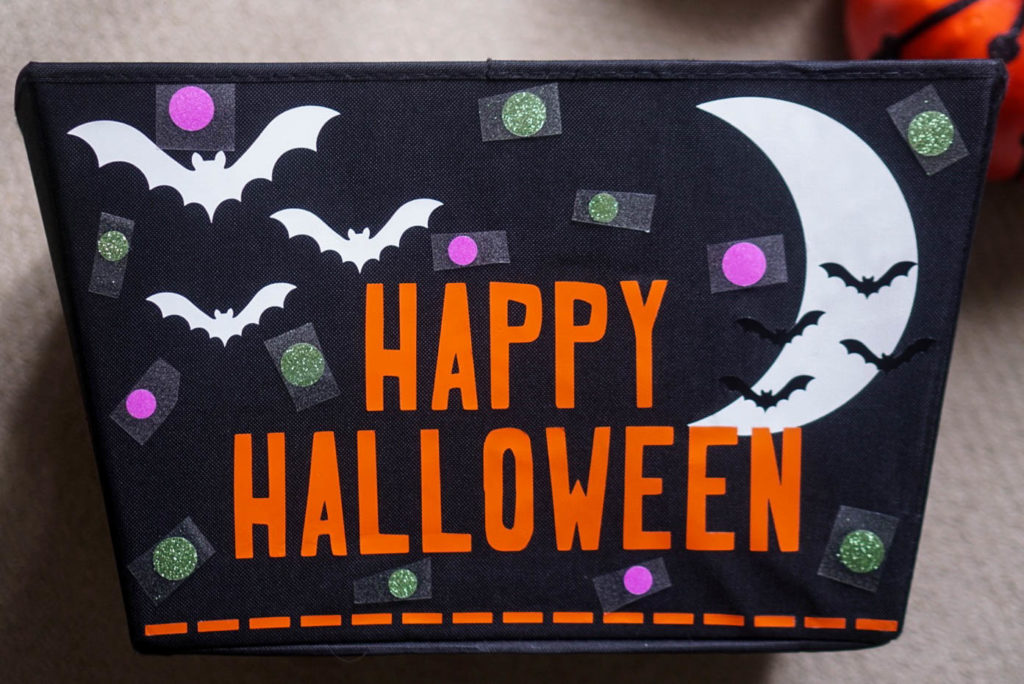 To add extra interest and a pop of color, I went back and cut circles out of purple and green glitter heat transfer vinyl. Be sure to cover the glitter htv with a teflon sheet and then press with an iron or heat press for 10-15 seconds. Let the designs cool before removing the carrier sheet.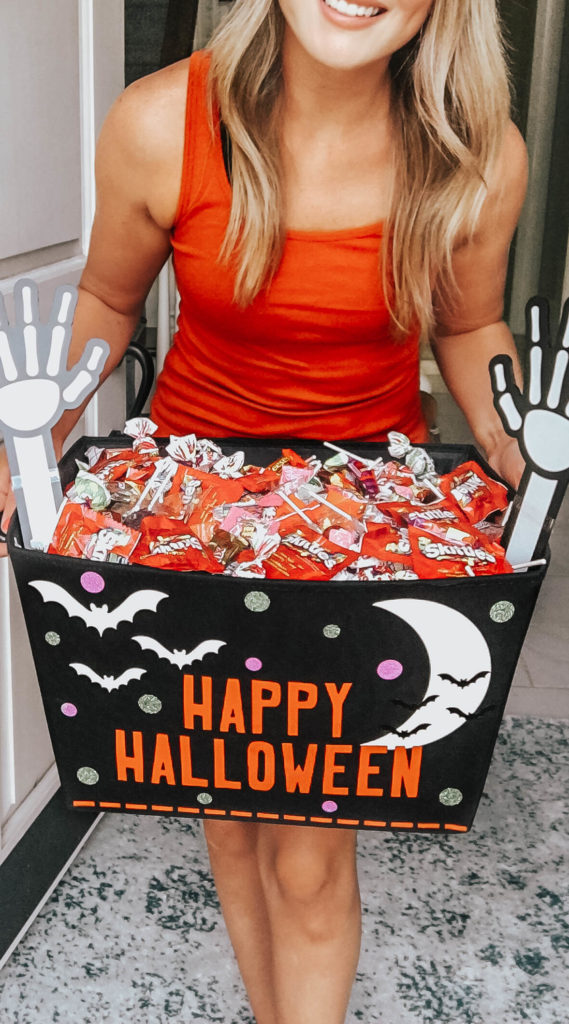 Now all that's left to do is fill the candy bin with tricks and treats! All of ghosts and goblins will be more than happy to pay you a visit on the spookiest night of the year.
For more Halloween inspiration be sure to check out our other posts on the Craftables blog or follow along on Pinterest and Instagram!