Personalized Beach Gear With Cricut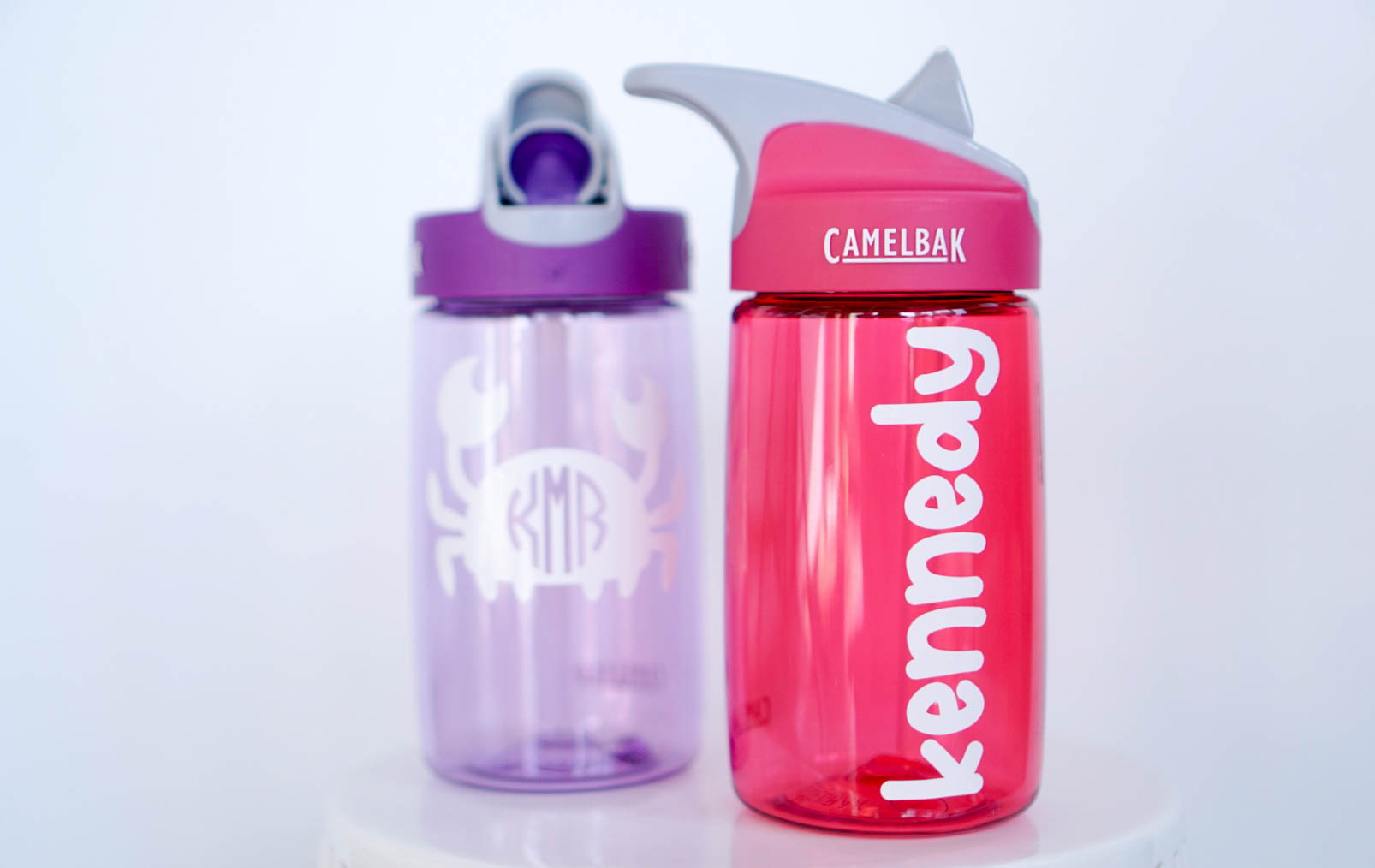 Hey, Cricut buddies! Can you believe beach season is upon us? Seriously, how is it already May? Pretty soon we will all have our toes in the sand and drinks in our hand. Yes, please!
Before we head out though, you know we're gonna Cricut-ize the heck out of all the beachy things! Today, I'm rounding up some fun examples of beach gear you can personalize. Read along until the end for a quick tutorial!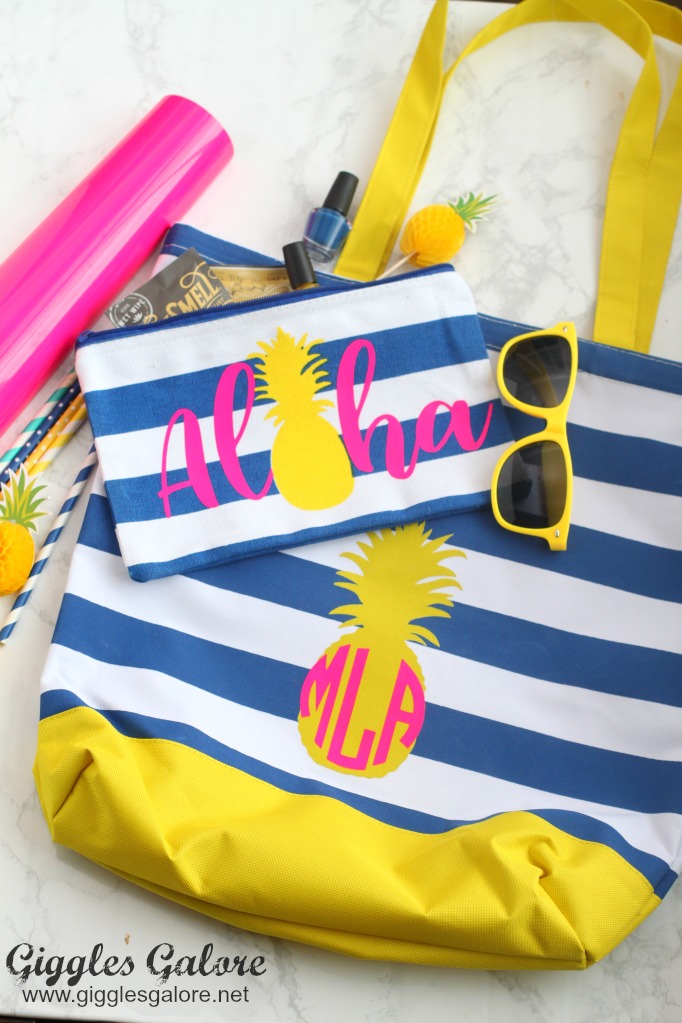 It's no secret that I love a good tote bag. I have them in every closet and even have several in my car. They're incredibly handy and cute to boot! You can DIY your own monogrammed beach bag with Iron-On and your Cricut machine.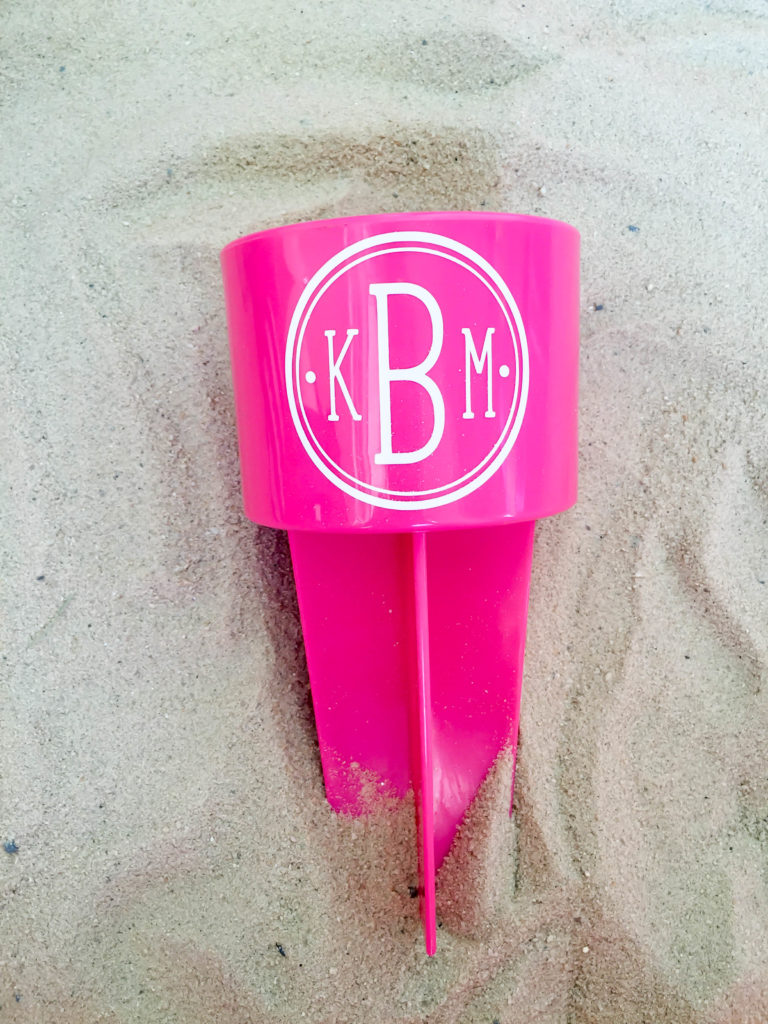 (2) Monogrammed Beach Spiker by Kayla Makes
 Last summer I found this beach spiker at a local grocery store and after slapping a monogram on it, it became my favorite beach accessory. No more sandy bottles! Cricut adhesive vinyl is great for projects like this!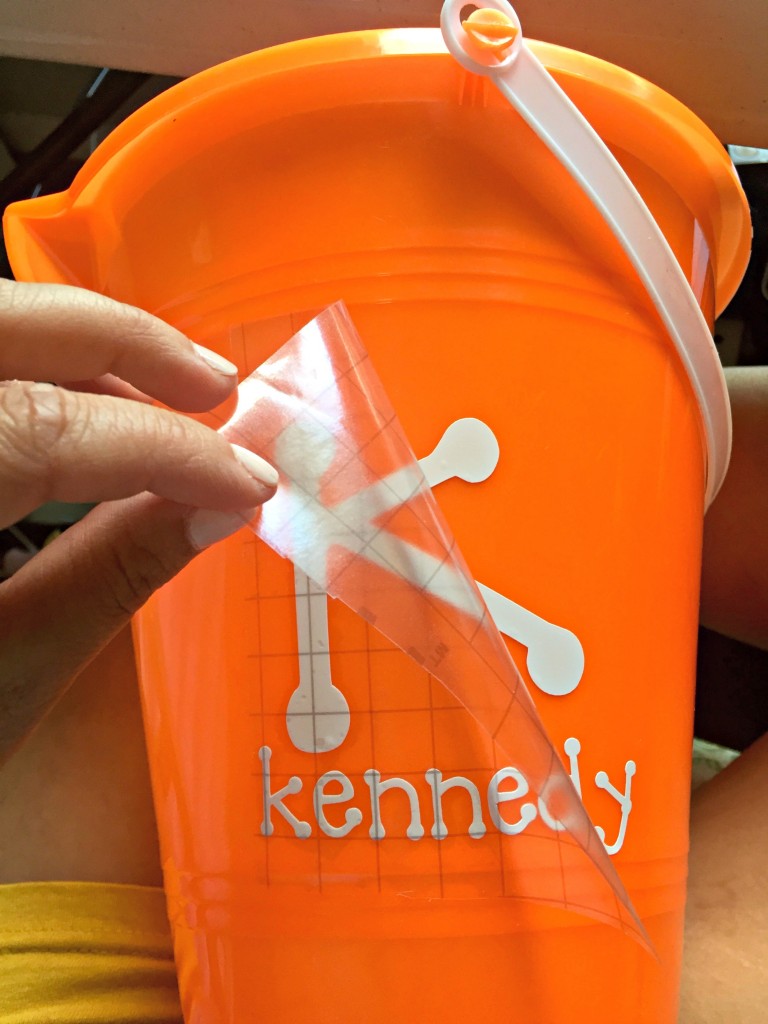 Besides being adorable, personalized sand pails are also practical. Your kid can't possibly confuse their pail with someone else's if their name is staring them right in the face!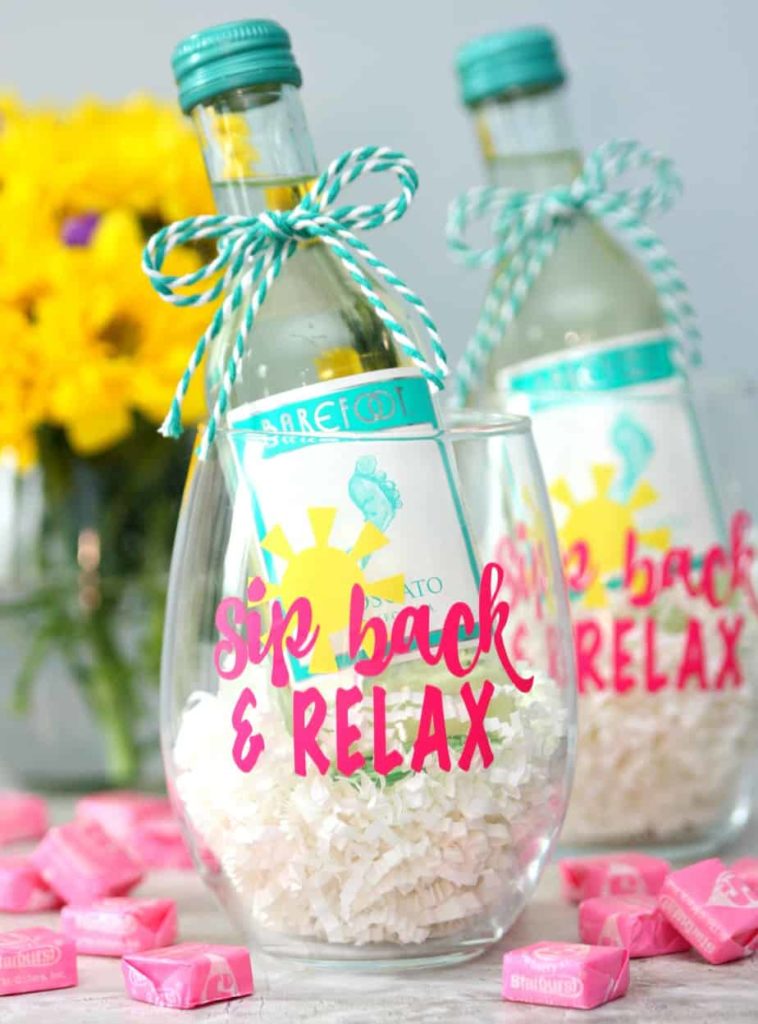 Although these aren't technically personalized, they are still super cute! You could easily change up the design and make it a monogrammed tumbler instead.
If you're out of time, be sure to pin this post to read later!
Easy Personalized Water Bottles
Now that you have an idea of what kind of beach gear can be personalized, let me show you how easy it is to do with your machine!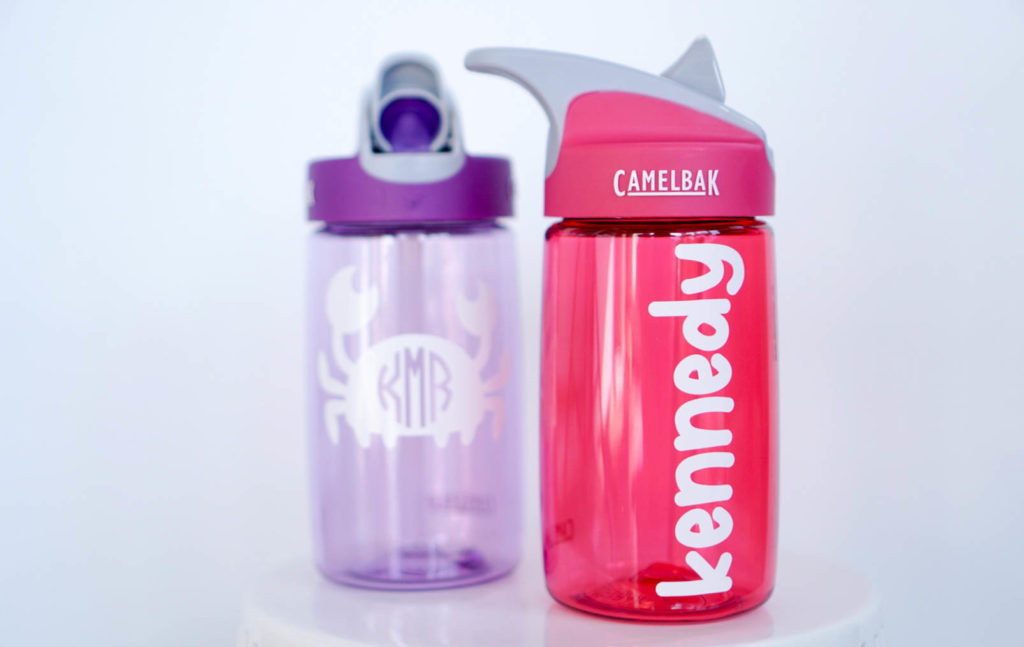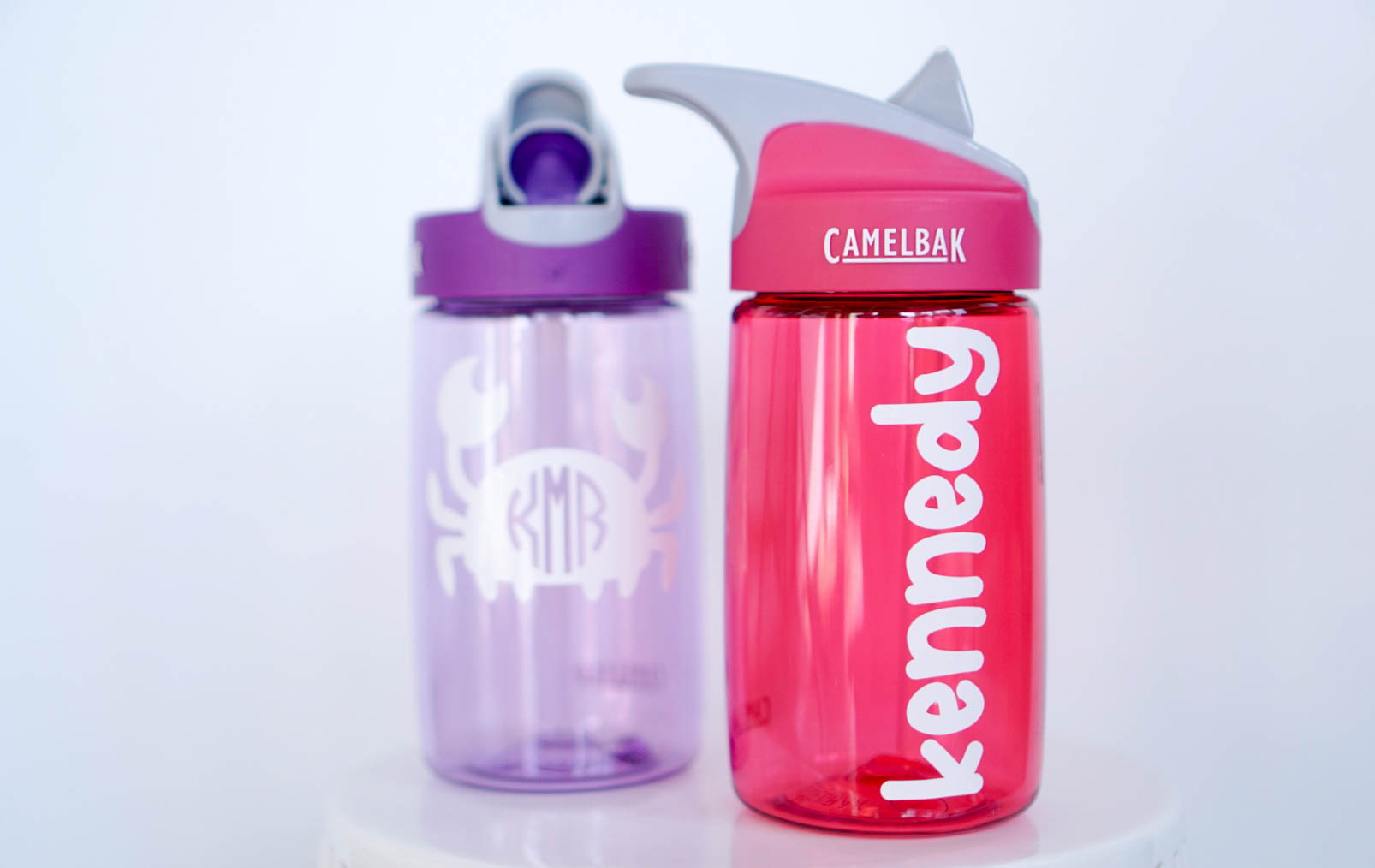 Design Set Up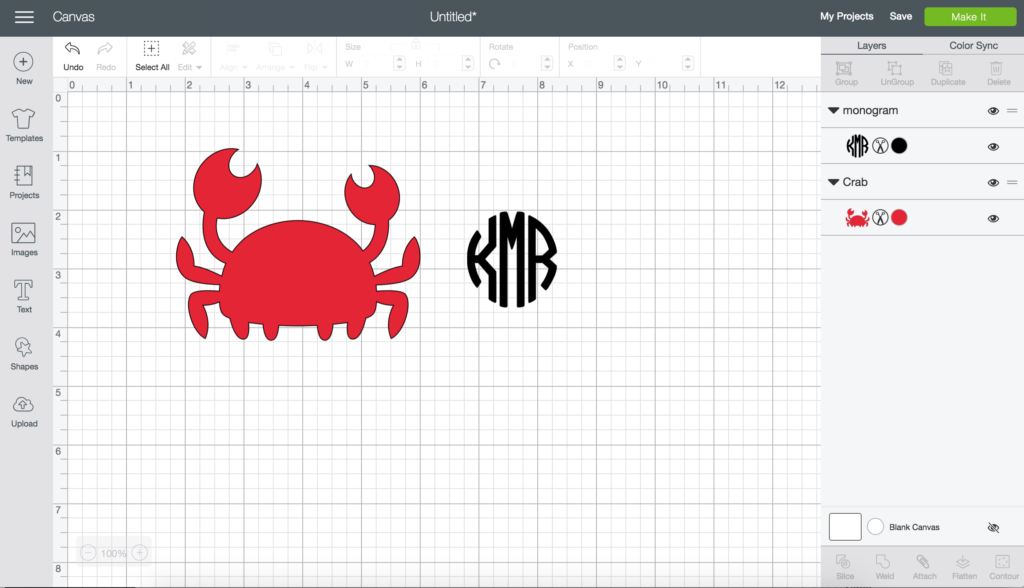 Start by opening up the components of your design. For this one, I'm using a crab shape from the Design Space library and a monogram that I created and uploaded.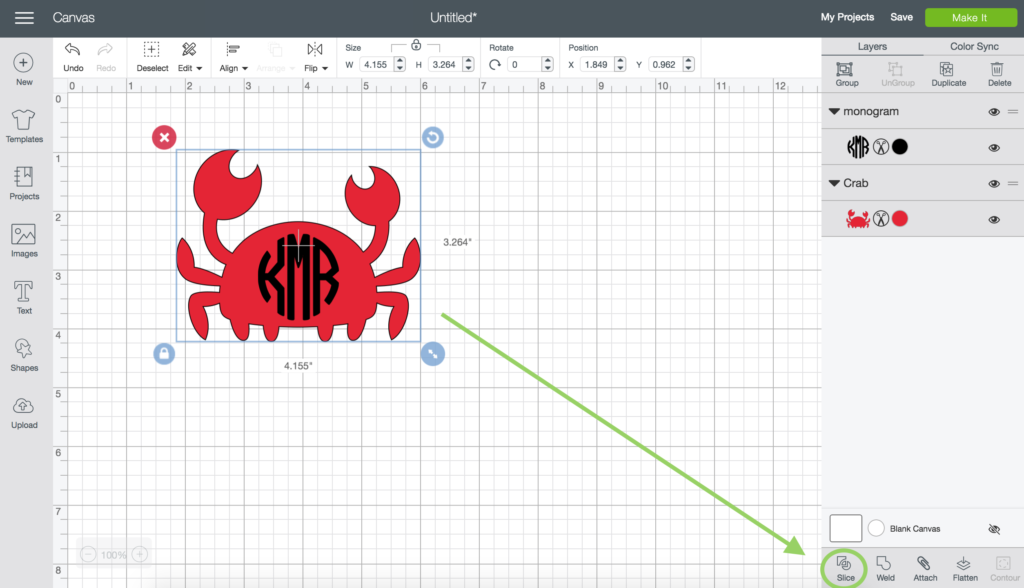 Place the monogram on top of the crab shape and center it. Select both shapes and then click slice.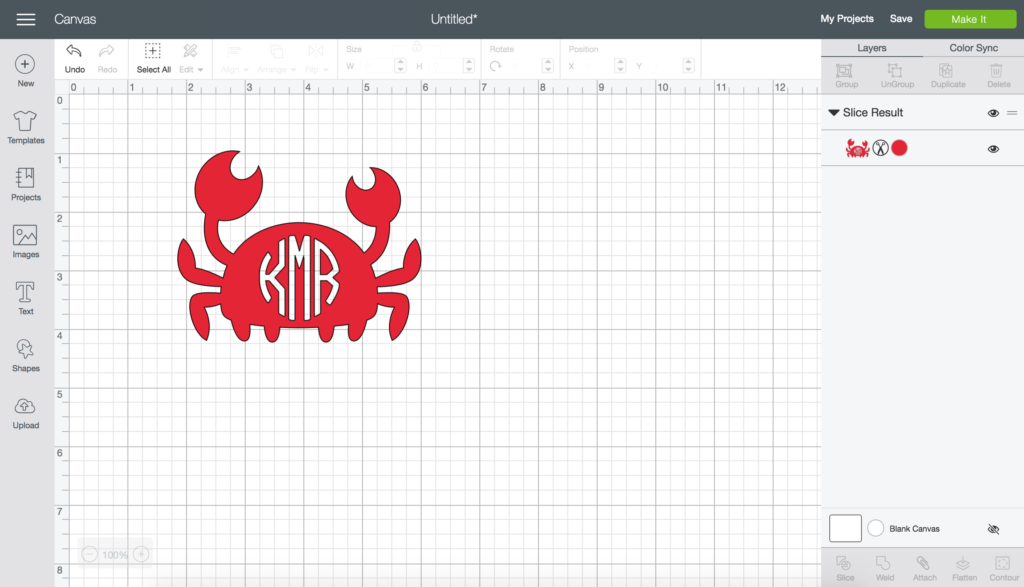 After slicing, delete top two monogram layers and you'll be left with the slice result. Your two shapes are now one.
Set Machine and Cut Vinyl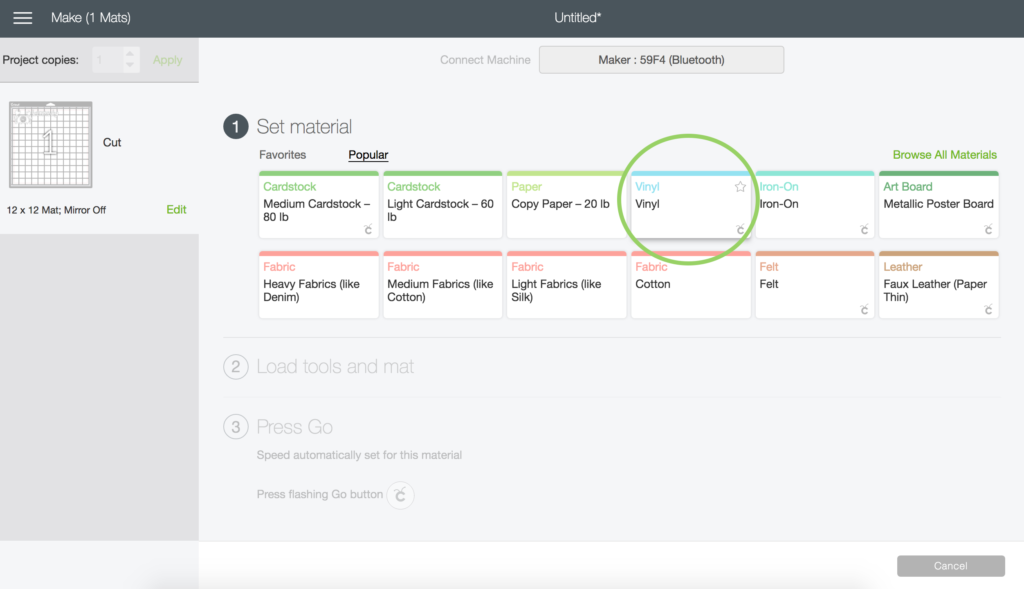 After you click the Make It button you'll select your machine and then select your material. I'm using white adhesive vinyl.
Weed and Apply Vinyl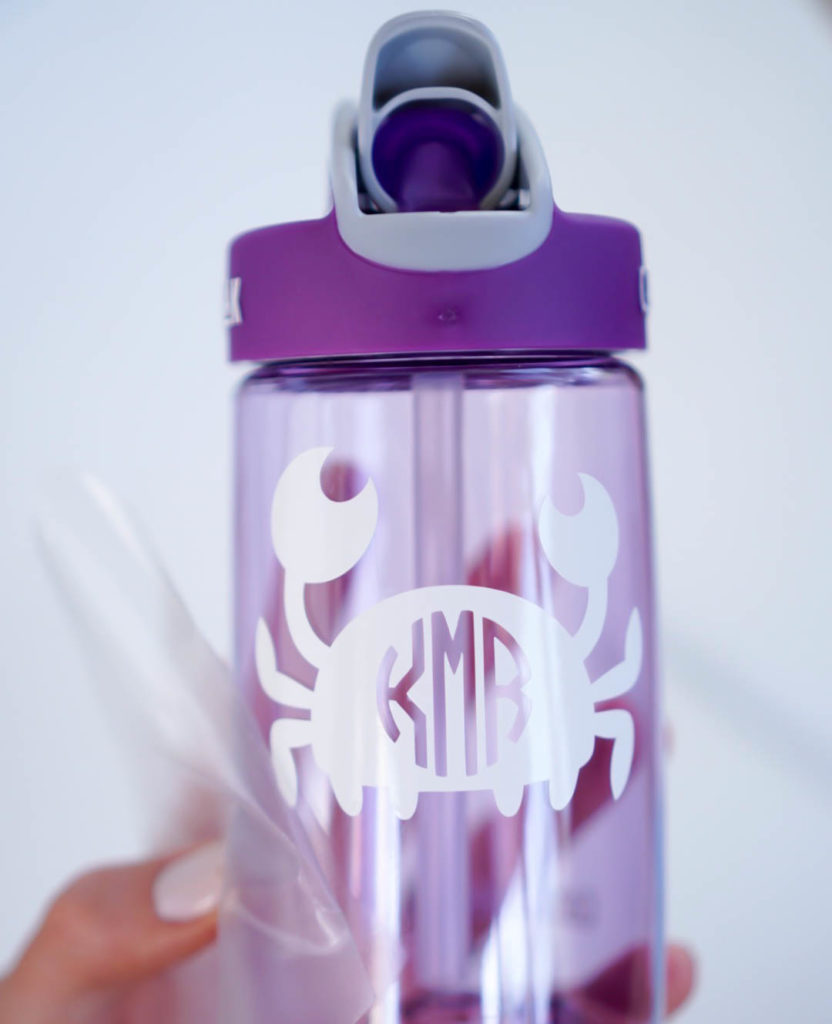 Weed your design, apply transfer tape and transfer the design to the water bottle.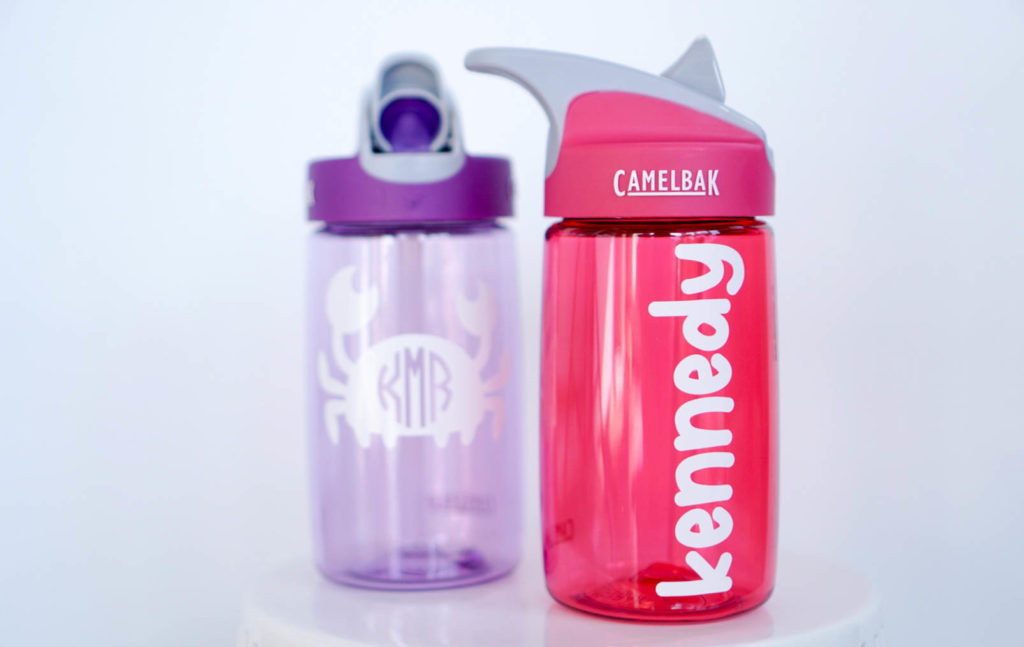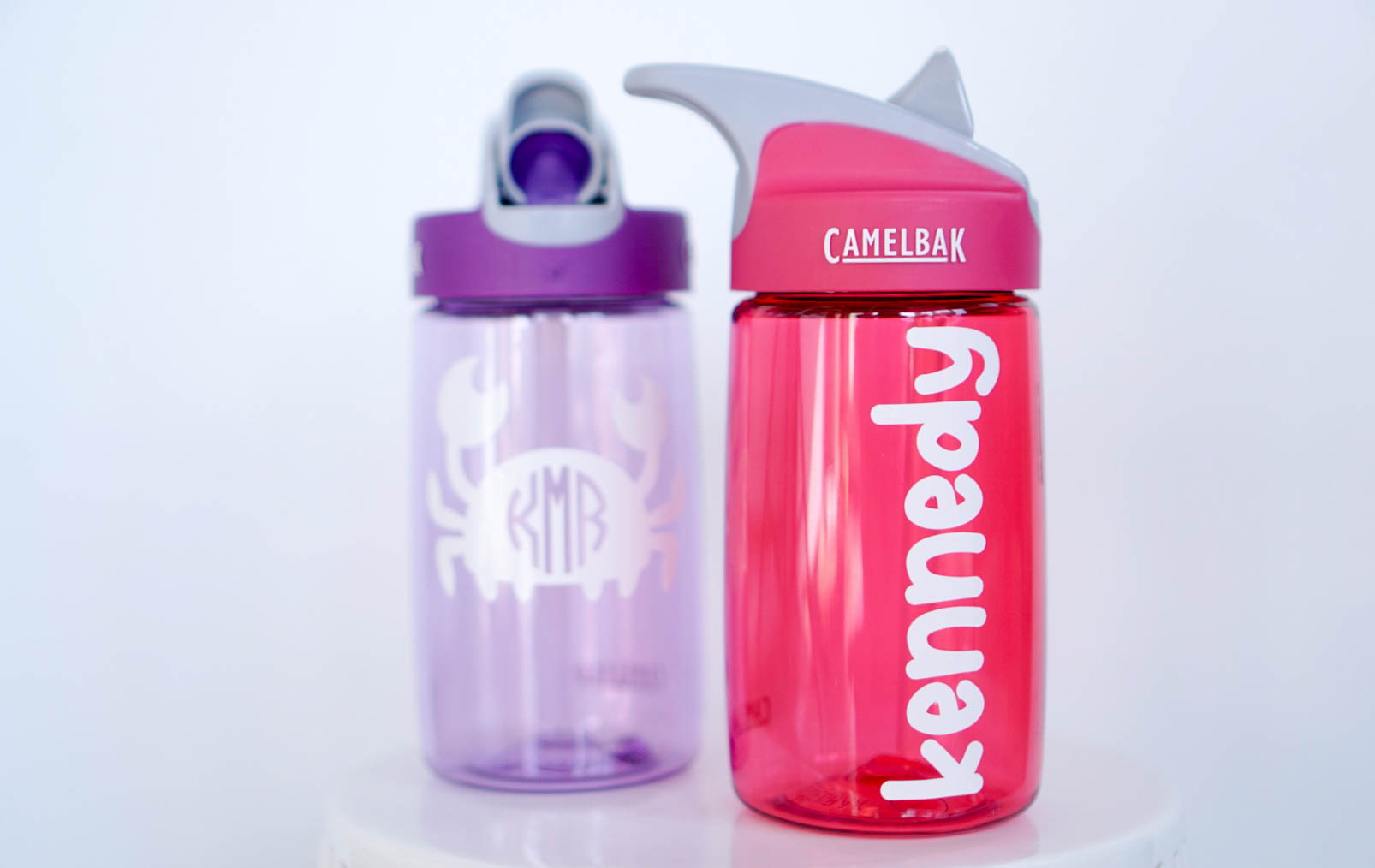 It really is as easy as that! There are countless ways that you can use your Cricut machine paired with iron-on or vinyl.
Happy almost summer and happy Cricut-ing!