How-To Make A Happy Cloud Shirt With Layered HTV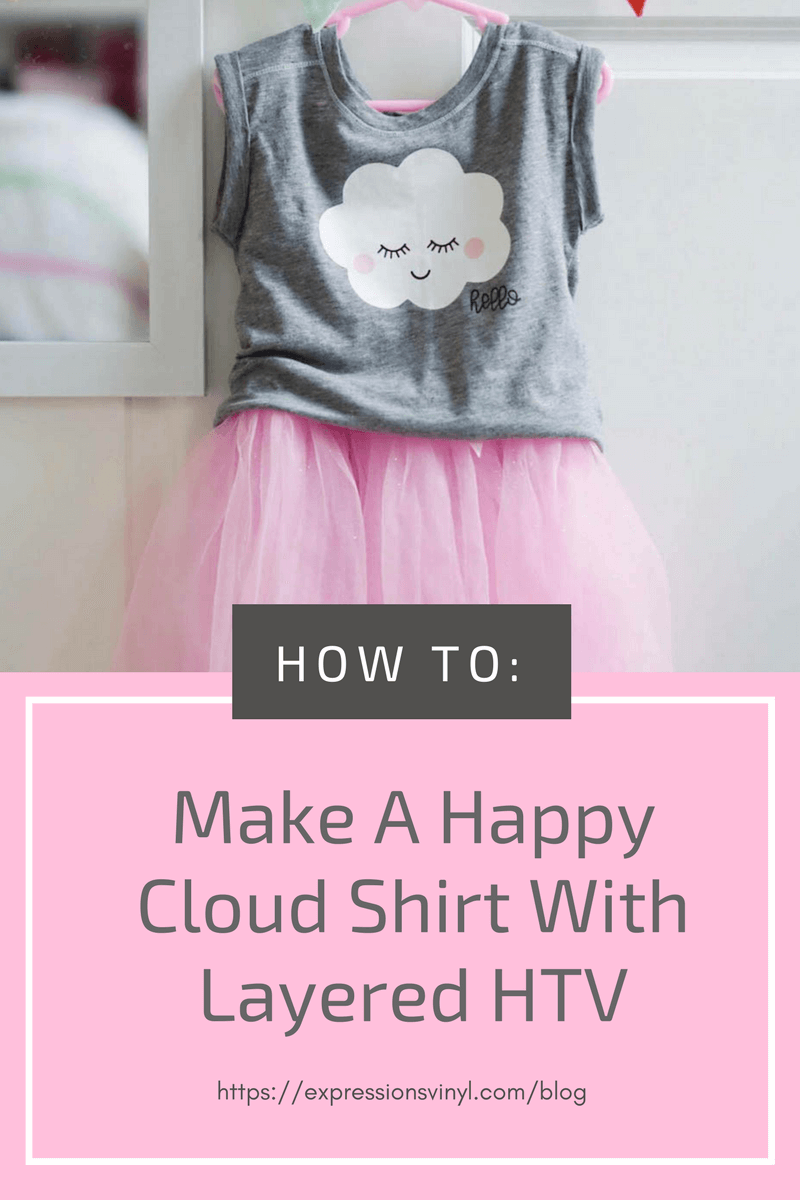 Hey crafty friends! Kayla here today to show you how to make this ridiculously cute shirt by layering EasyWeed HTV! If you have yet to enter the world of this fabulous heat transfer vinyl then please click on the link and try it out. Seriously, it cuts like butter and layers like a dream.
To make a shirt like mine you'll need the following colors of EasyWeed:
You'll also need a blank grey shirt, an iron and this free happy cloud cut file.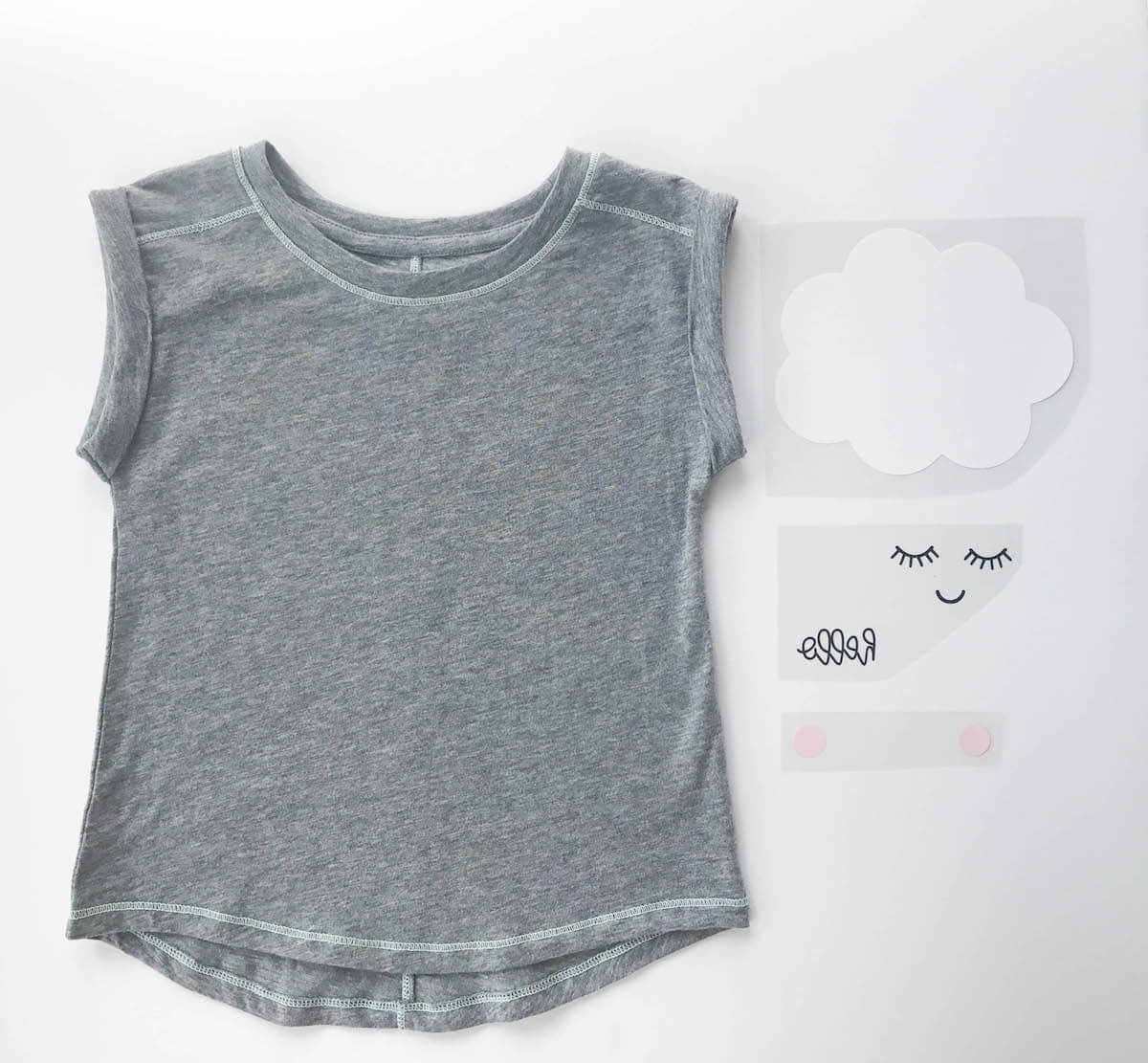 (1) As always, I start by cutting out and weeding my designs all at once. It's kind of like baking, it goes much more smoothly if you measure and prep everything in advance.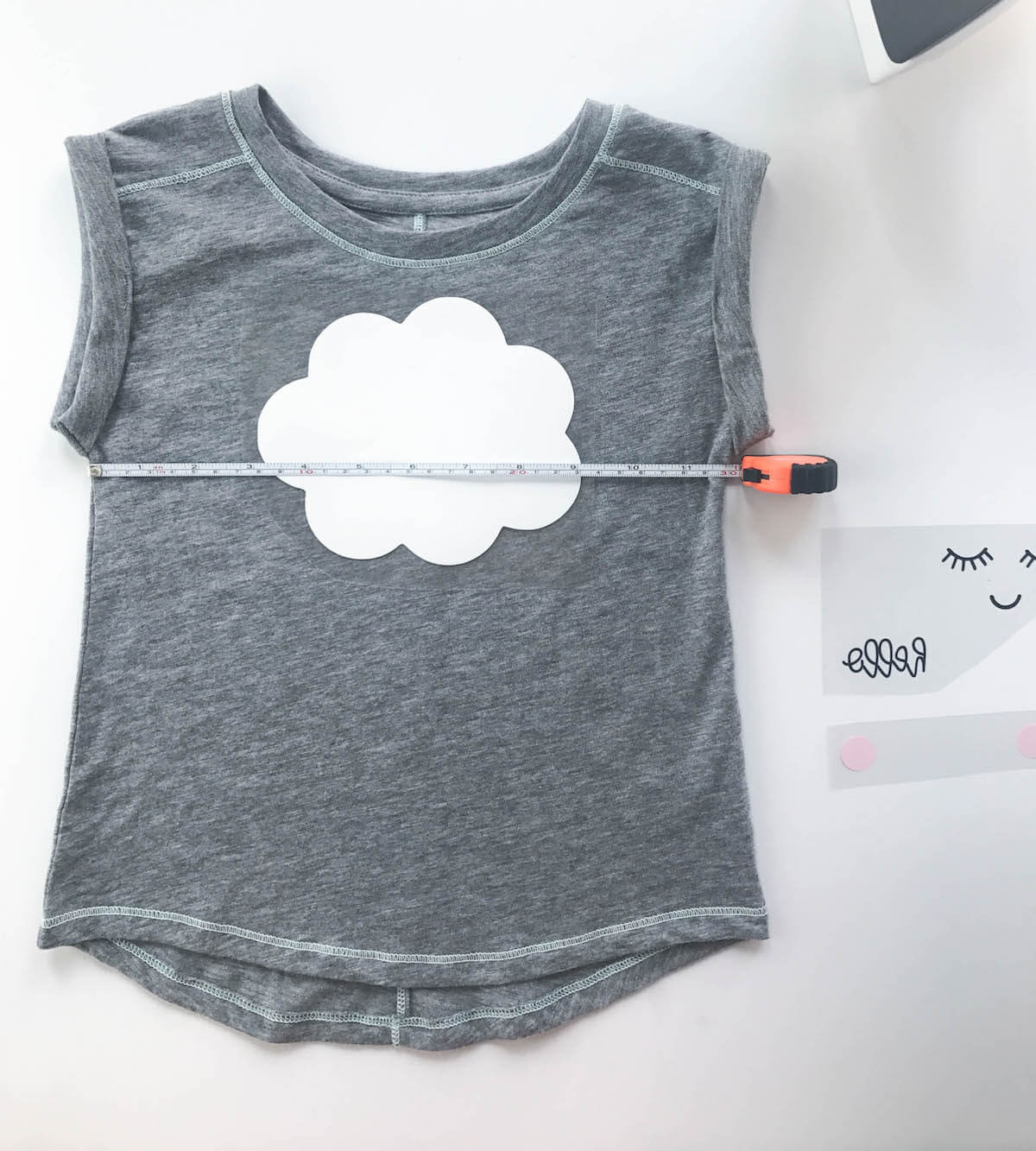 (2) Speaking of measuring, I'm very particular when it comes to centering designs so I always use a ruler or tape measure to find the center of my shirt and the center of my design and match the two up.
(3) Use the iron on the hottest setting to attach the white cloud design to the shirt. Apply medium pressure for 10-15 seconds and remove the carrier sheet. EasyWeed HTV can be peeled hot or cold.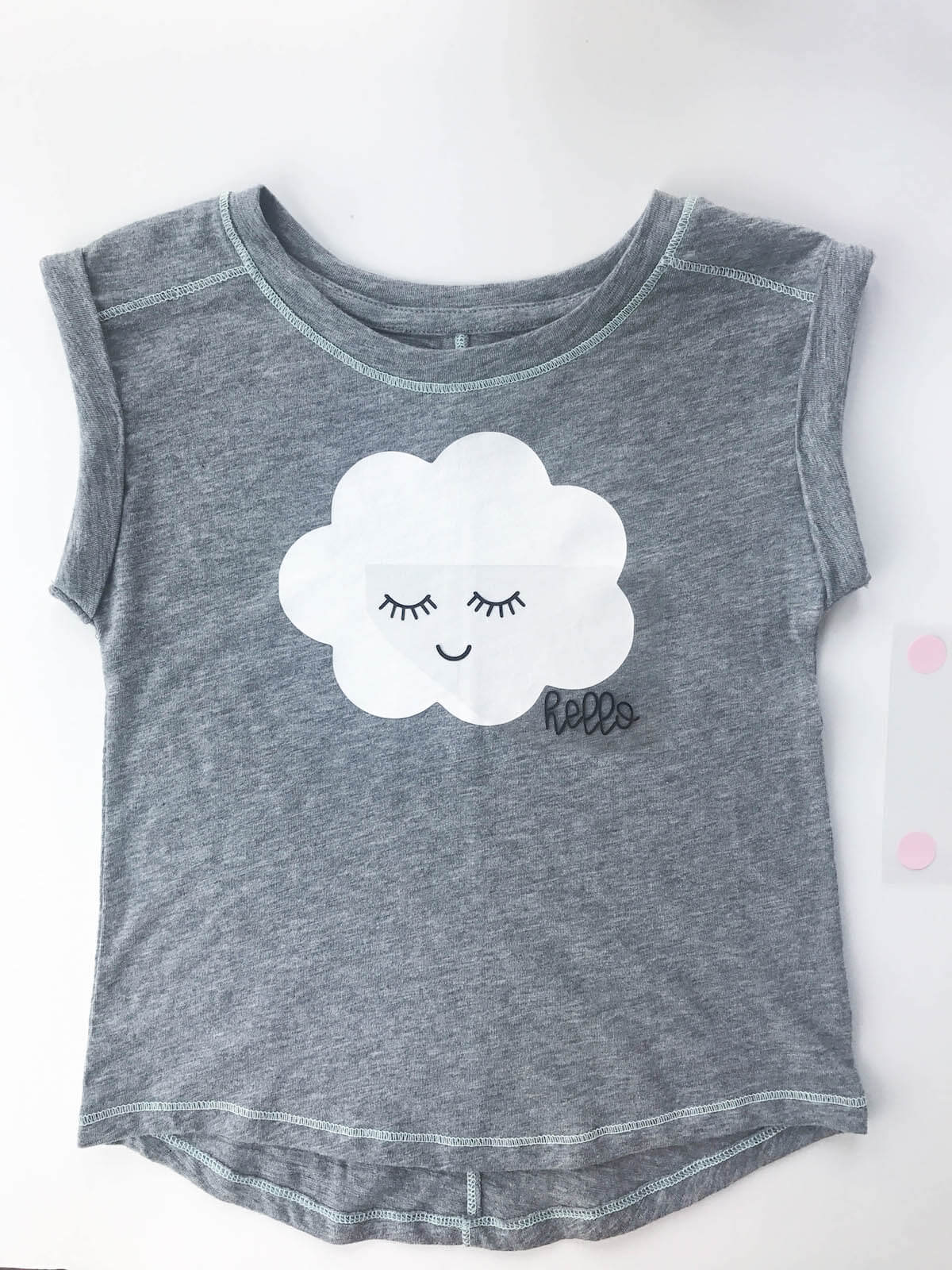 (4) Next, add on the face and wording in the black vinyl. Use the the tip of the iron to apply a decent amount of pressure to the black designs being careful around the exposed areas of white HTV. No one has time for melted designs.
(5) Follow the same steps as above to add on the cute pink cheeks. Again, avoid the areas that aren't protected by a carrier sheet or, if you're cooler and more prepared than I am, cover the whole thing with one of these multi-use sheets and you'll be golden.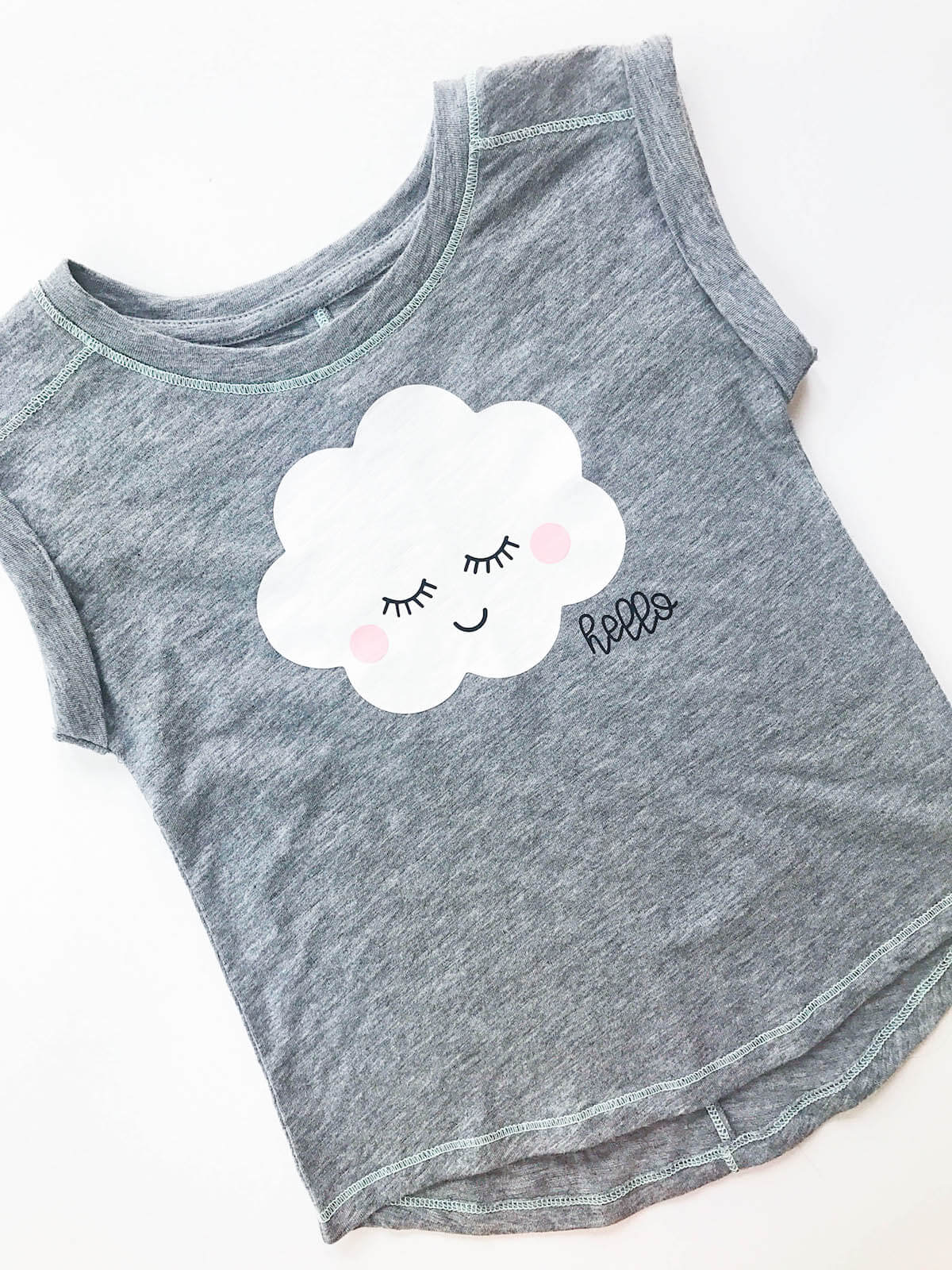 When all of the layering is complete your design should look like one solid piece. The rule I always follow when using heat transfer material is this; you should always be able to see the texture of the fabric through the vinyl. If you can't, it isn't properly adhered and will begin to lift away from the fabric in no time.
Now, find a cutie pie to give your handmade shirt to. I made this one for my 3 year old and she immediately paired it with her pink tutu. Obsessed!
If you have any questions or if you make a shirt like this (I'd love to see it!) head over to my instagram and tag me or leave a comment!
As always, happy crafting!
Kayla (kaylamakes.com)