Top 10 Printable Vinyl Projects of the Past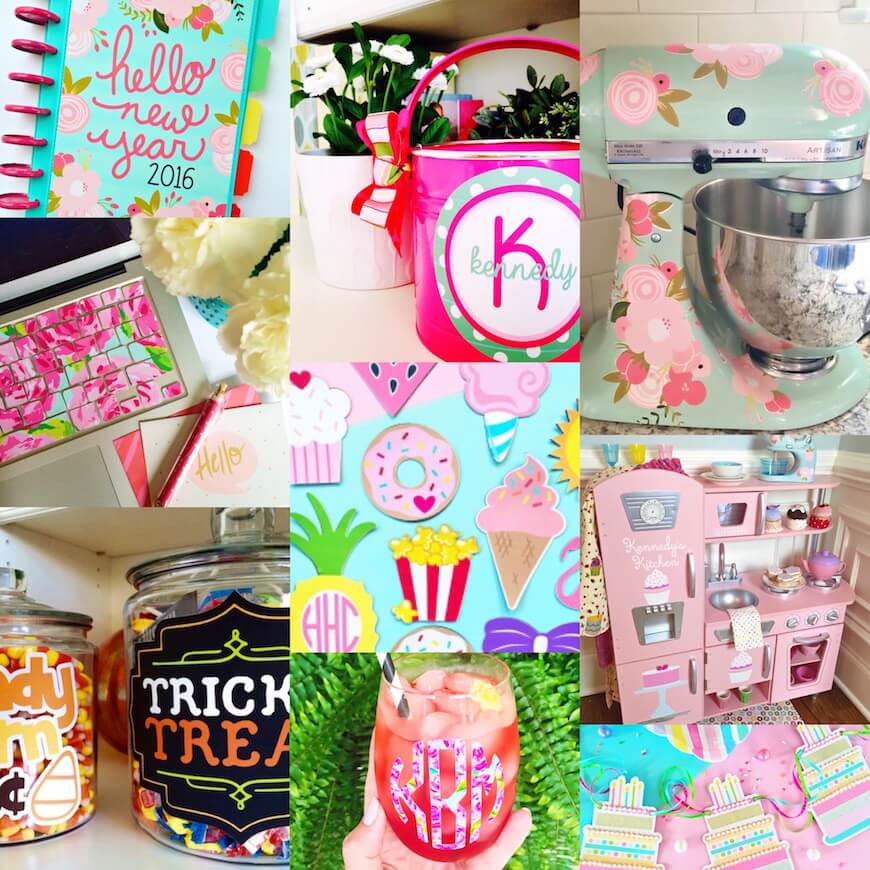 Printable vinyl has been one of my favorite medias for quite some time. It's easier than layering multiple colors of vinyl and when done correctly, it holds up just as well! Silhouette America just started carrying their own brand of printable vinyl which means now its easier then ever to get your hands on a pack!
Today I'm going through my top 10 printable vinyl projects of the past in hopes of inspiring you to try it for yourself!
10. Personalized Easter Bucket
This was my first ever project using printable vinyl and I was instantly hooked! It would've taken forever to cut and layer that much vinyl but instead it took just a few minutes to print, cut and apply the printed vinyl decal. Winning!
9. Planner Cover Makeover
Think of how easily you can change a boring planner into exactly what you want! Add a layer of clear vinyl overlay on top to keep it protected and voila! Perfection!
8. Candy Jar Labels
These candy jars were a huge hit with the neighborhood kids and they took just minutes to make!
7. Birthday Cake Banner
Again, I saved so much time by just printing and cutting out these birthday cakes instead of cutting 25 different colors of card stock and layering it! They're backed with chipboard to make them extra sturdy and embellished with tiny strands of pearls!
6. Original Lilly Inspired Keyboard Cover
Original is the key-word here. It's been 3 years since I DIY'd this Lilly inspired keyboard cover and since then the trend has taken off! 😉
5. Printable Vinyl Locker Magnets
Takes a locker from drab to fab in no time at all! These were SO much fun to make! You can find the tutorial here.
4. Planner Stickers
I know most people use white sticker paper for planner stickers but I love using printable vinyl, the colors print out so much more vibrant and they are reposition-able!
3. Lilly Inspired Monogram
This one speaks for itself. Monograms are a Southern gals birth right. Print>apply clear overlay>cut = totally washable!
2. Play Kitchen Vinyl Decals
This little kitchen is my littlest's favorite place to make believe! I mean, who wouldn't want to play here? I do! Adding the printable vinyl "bakery style" decals took this kitchen to a whole new creative level!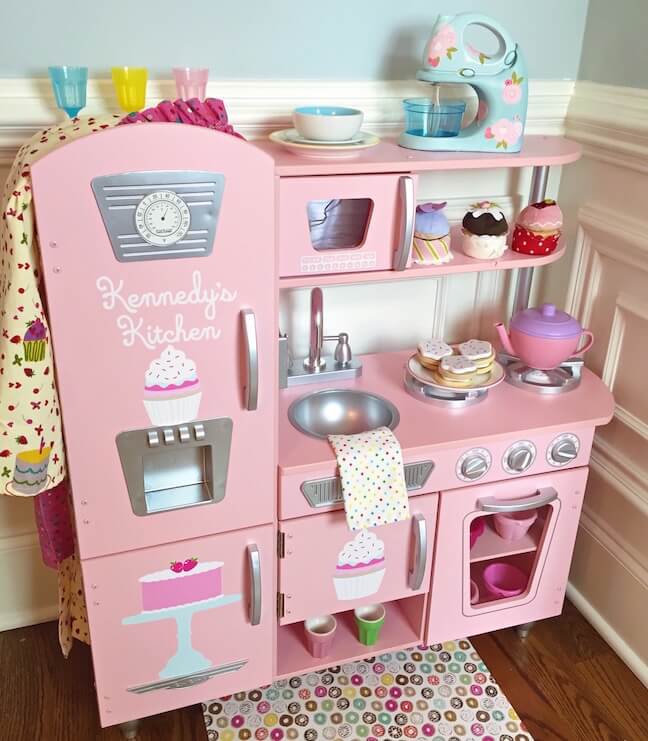 1. Kitchen-Aid Mixer Makeover
This gal will forever be my favorite project using printable vinyl! She may actually be my favorite of all time! It's been well over a year since I applied the floral decals and they still look brand new! If you've been on the fence because you don't think they will last, fear not. They last a LONG time!
Hopefully some of the projects will inspire you to try your hand at printable vinyl! Or, just give you some new ideas if you're already hooked like me!
Stay Crafty Friends!