Top Cricut Crafter Gift Ideas 2022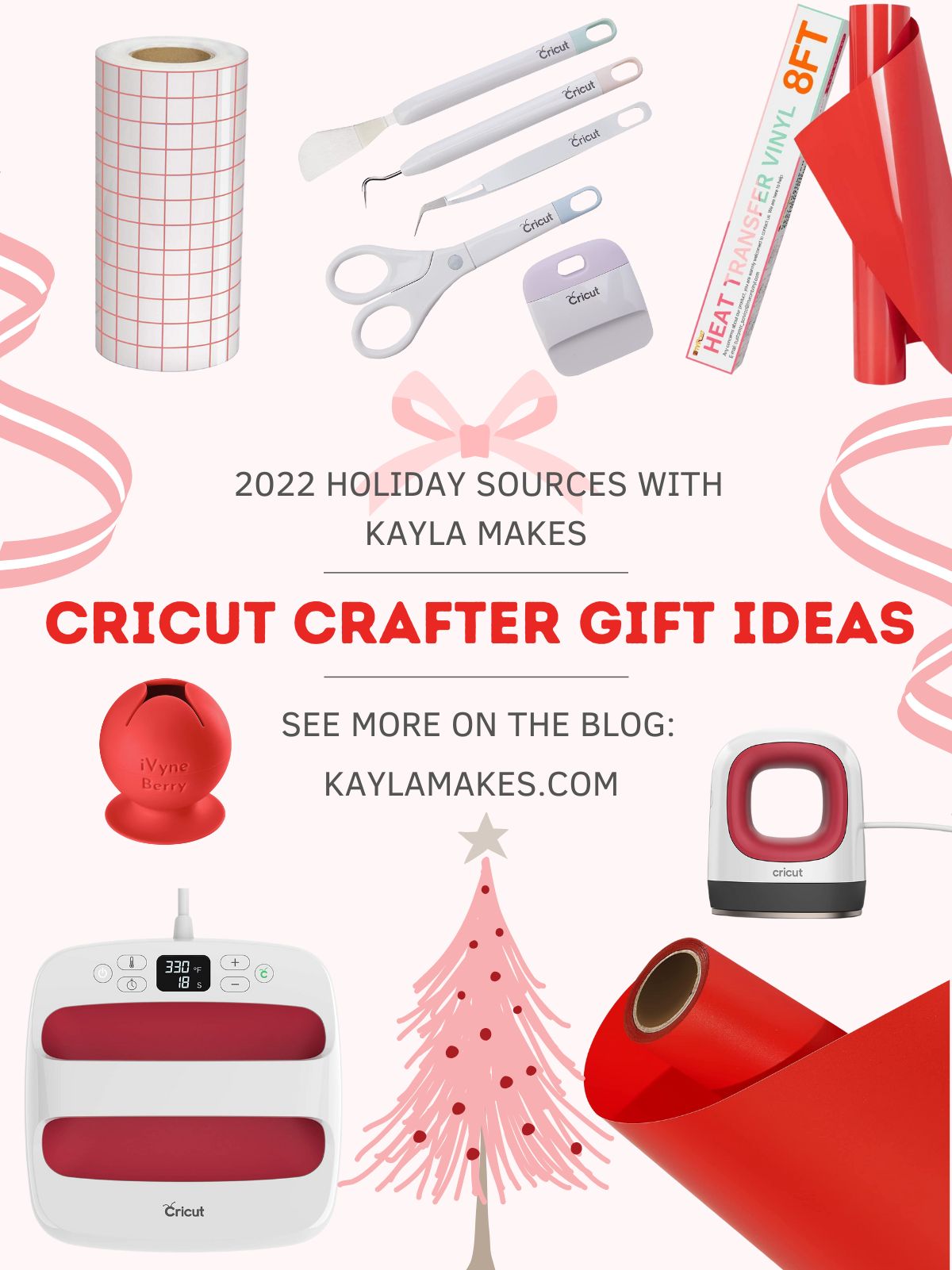 If you're looking for a gift idea for a new Cricut crafter, you've come to the right place. Besides the Cricut machine itself, these are the most used Cricut crafting accessories in my craft room and the highest rated ones on the web.
Adhesive Vinyl and Heat Transfer Vinyl
There are so many adhesive and htv brands out there, it can be overwhelming to know which brand is offering quality products. Lucky for you, I've tried them all. Here are the top 4 that I've found to be high quality, long-lasting and affordable. Be sure to put these on your list for the big guy!
Helpful Cricut Accesories
These are items I reach for every single day. Things that genuinely make Cricut crafting easier and more enjoyable.
Nice To Have But Optional
If you follow me on Instagram you know that I swear by my household iron. That being said, I do break out the EasyPress when I have a larger area that I need to press. It works great, I just prefer the compact size of a standard iron. The items listed below are all nice to have, but totally optional.
You can shop all of these items and more by clicking the images below!

Happy crafting and Happy Holidays!