Three Ways To Stay Organized With Lotsa Style
Storage and organization are two of my very favorite things. I'm a firm believer in "a place for every thing and every thing in it's place". When the folks over at Lotsa Style shop reached out and asked me to test out their Organizer, I obviously couldn't say no!
Small but mighty is the perfect way to describe this organizer. It takes up very little space but has enough compartments to hold everything. Don't believe me? Let me show you!
1. Die Cutting Tools
Naturally, the first test for a crafty gal like me was the Cricut tool test. 10/10 would recommend! The back right side compartment held the entire 30 pack of Cricut pens. Mind blown! The smaller compartments on the right front side are the perfect size for all of the different Cricut blades and the drawers work well for everything from scraper tools to tape measures.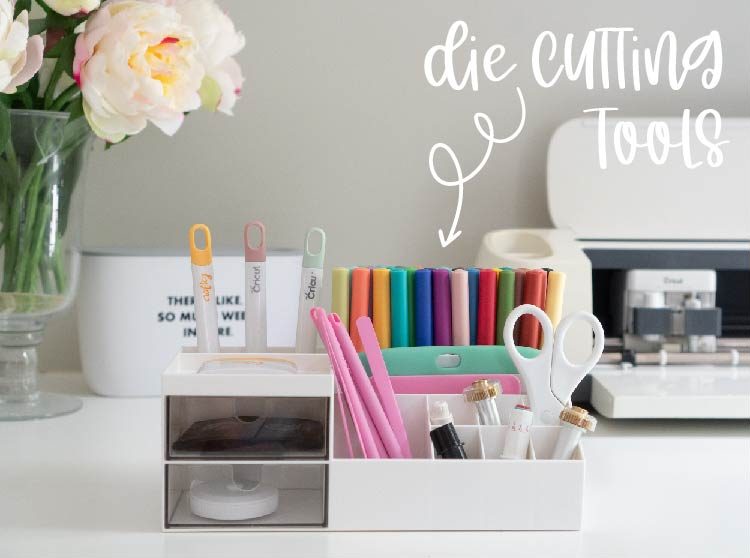 There's even room for weeding tools, tweezers, scissors and the extra large Cricut scraper tool fit snugly in the middle.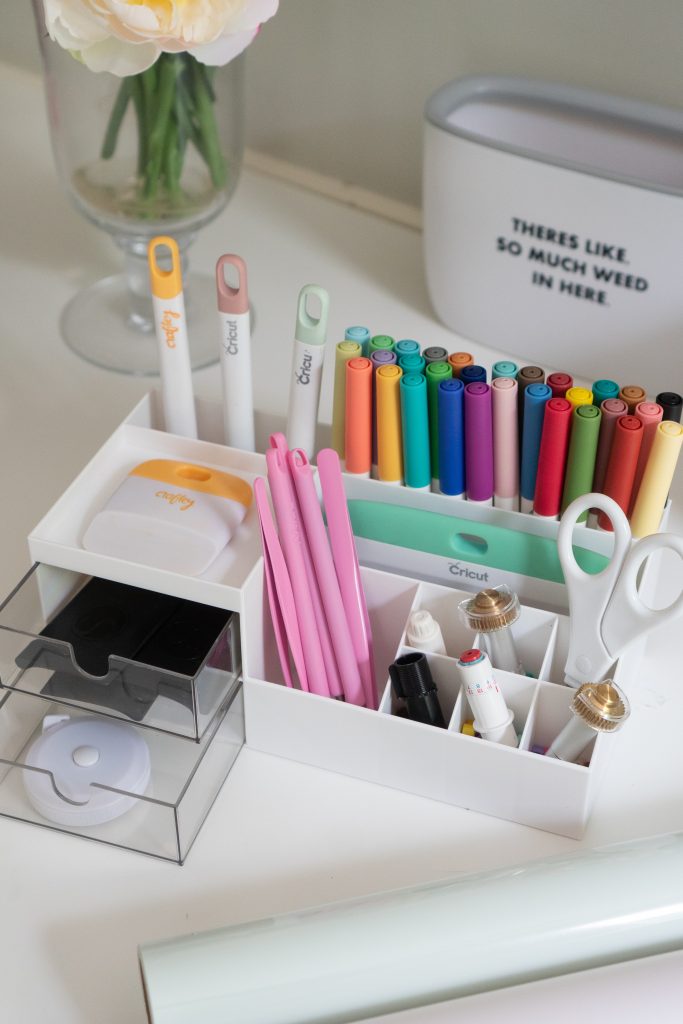 I was able to fit all of my Cricut tools and supplies in this one little organizer and still have room for more! Don't forget to check out the Lotsa Style Shop mini trash can (pictured here) as well.
2. Planner and Stationery Supplies
Test number two was the planner and stationery supplies test. Another home run for this little guy!
Stickers, washi tape, pens, scissors, paper clips and even a notebook. It all has a space and looks SO pretty!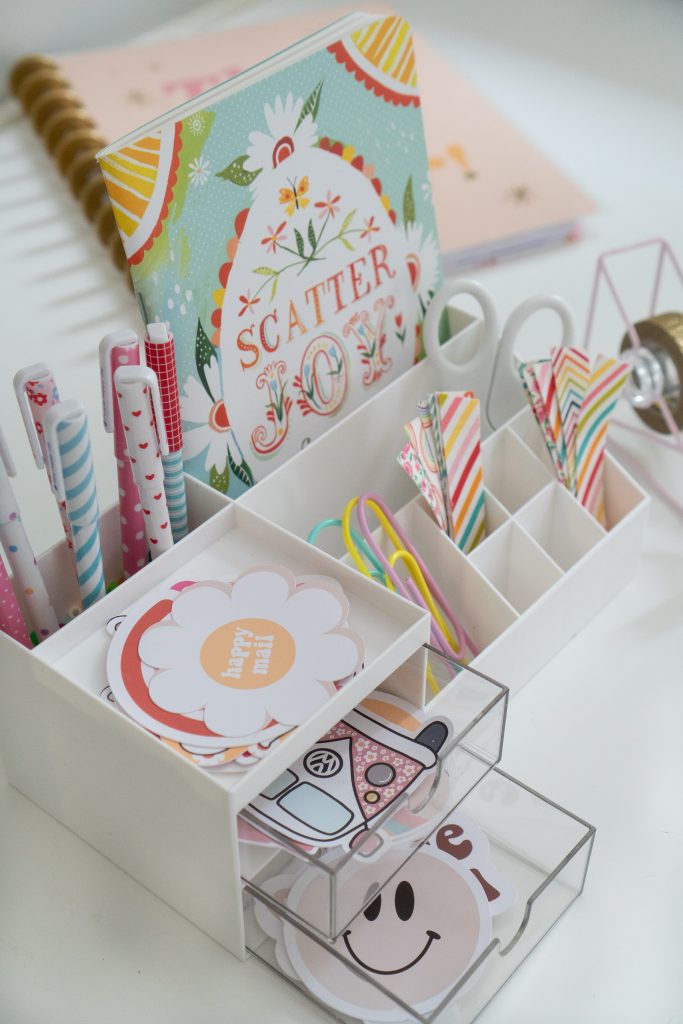 I barely scratched the surface with this one because I don't have a TON of planner supplies but look at how much room is left for all the things!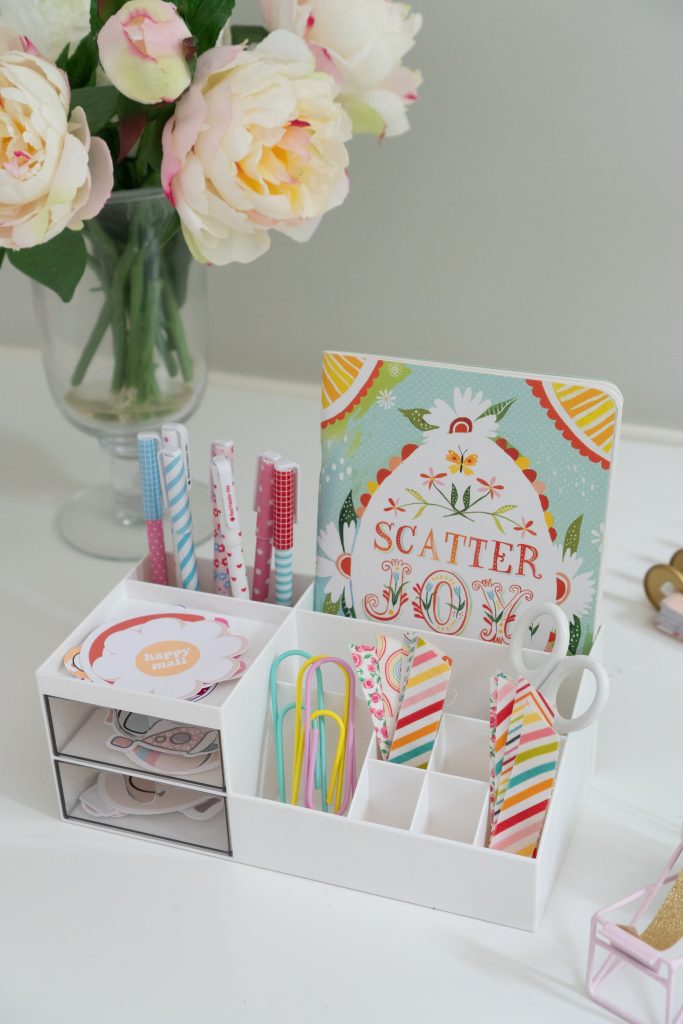 3. Makeup
Makeup is one thing I have no shortage of. I could fill up 12 of these and still have leftover makeup lying around but, as far as my every day routine goes, I was able to fit everything right in this one tiny organizer.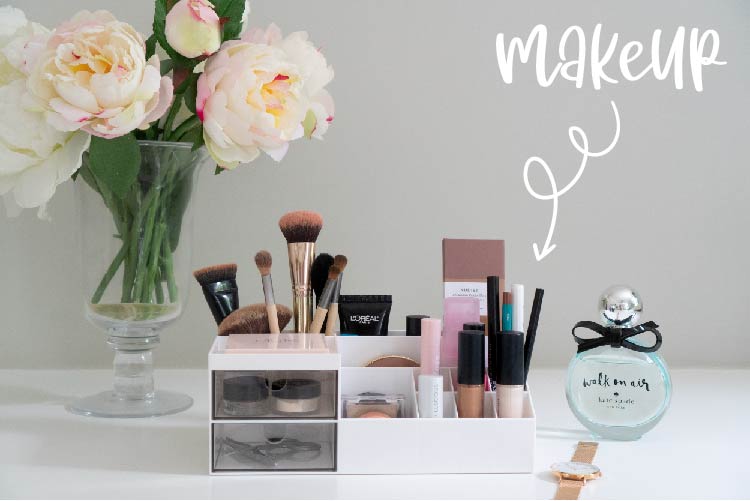 Brushes, liners, concealer, foundation, bronzer, blush, powder etc. All in one neat space!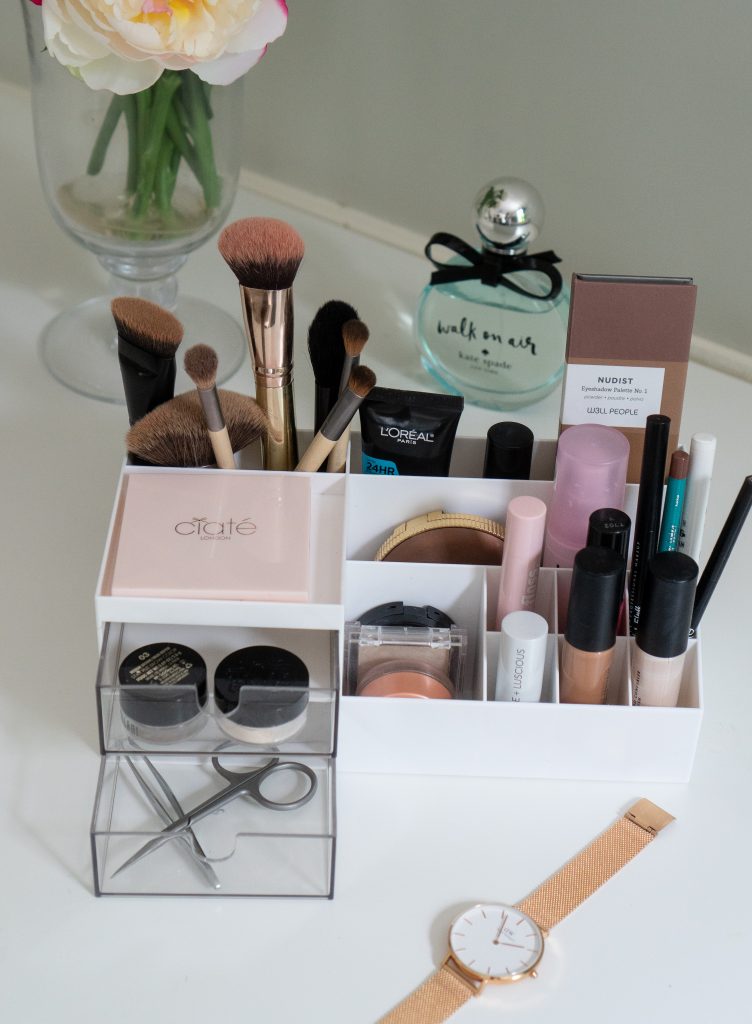 If you have larger makeup palettes they will easily stand up in the back compartment as well.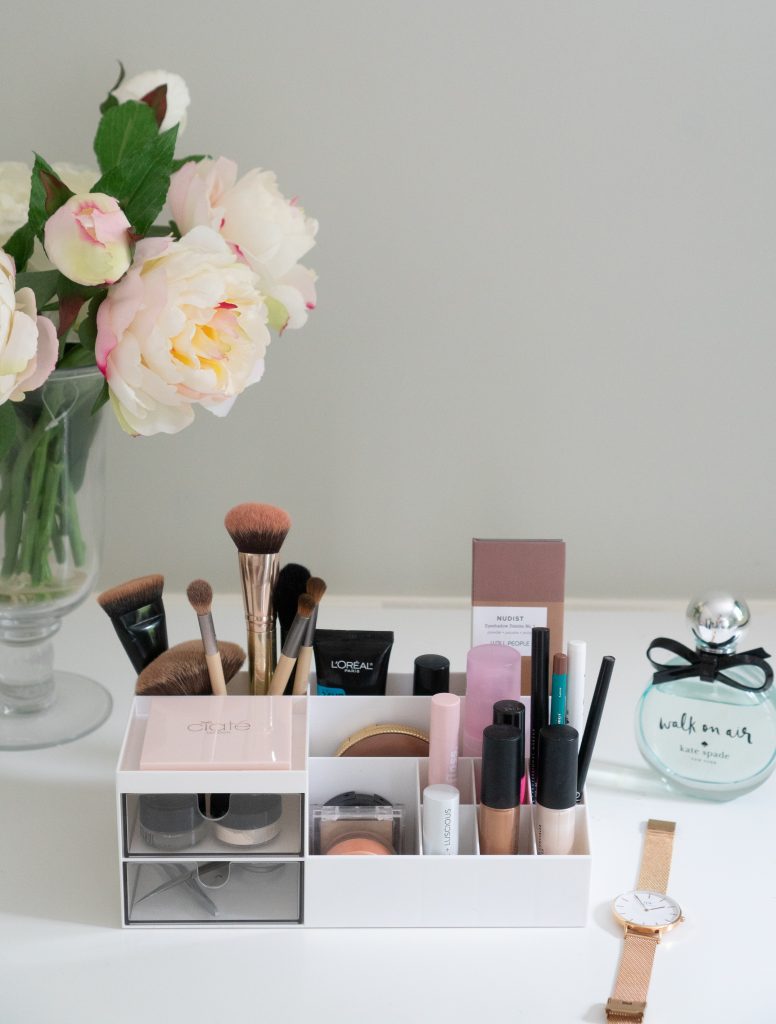 There you have it, the ultimate little storage solution. You can check out the Lotsa Style mini organizer on Amazon here.